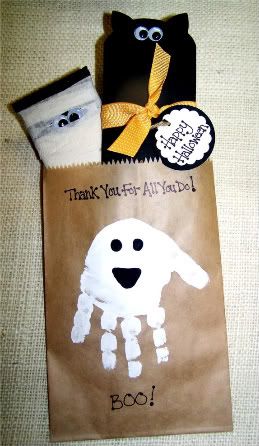 I love every holiday for one reason in particular…a great time to show any and everyone you appreciate them! Yes, I even use this excuse for Halloween – anything to get crafty!
I'm so excited that I get to make treats for CJ's new teachers and school staff this Halloween! Who does not like chocolate, especially at Halloween?
I got CJ involved by getting messy with the treat bags! I used his little handprint and turn it into a ghost – How Cute! I couldn't really tell if he liked the paint or could not wait to get it off his hands – anyhow it was a great sensory project to include him in!
In each bag we slipped in two Hershey Candy Bars decorated for the season. A Mummy (made from strips of white party streamer) and a Bat (made from black card stock ~ you can find the template here) thanks to Skip to My Lou.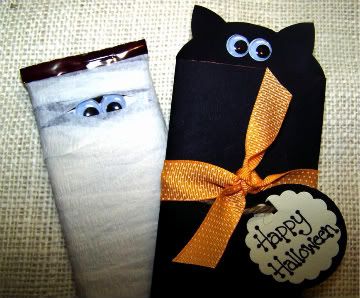 Of course I had to send along a tasty treat for the rest of the staff so I whipped up a batch of brownies. Because I always wait until the last minute (I guess I work better under pressure) I didn't really plan for the decorating and being crazy like I am I could not walk in with plain brownies…who does that, right? So I searched the pantry and got a little crafty. Tootsie Roll spiders and a Powered Sugar web…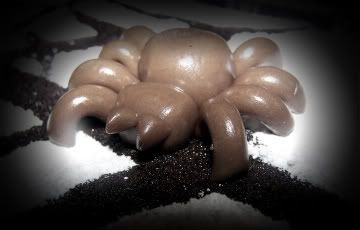 Pretty cute and easy, working with what I had! Enjoy! XOXO