During one of my visits last week to a local consignment shop, I set eyes on this little chair. It had me at hello and I still can't figure out why! I actually left the store to go into town and run some errands but thought about the chair so much I had to stop back on my return home and pick it up! You just don't find furniture made like this anymore; solid wood, very sturdy and the perfect size for my precious three year old.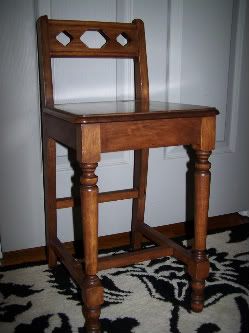 I sanded it down and sprayed a good two coats of black spray paint. Once dried, I distressed the edges a bit with another good sanding.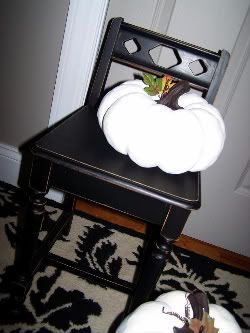 I'm still not sure what I am going to do with this little guy ~ I just know he was meant to come home with me!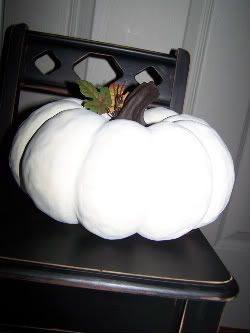 I thought about making him into a timeout chair and stenciling white
'timeout'
letters on the front…but I
like to think I have
have
a perfect little angel right now so that may have to be a future project!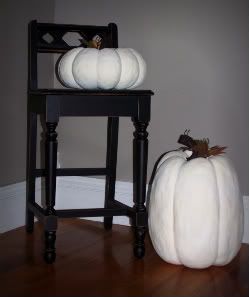 For now I think he'll make a cute little plant holder for my entry way until our Grandfather Heirloom clock arrives.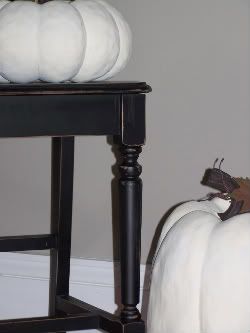 Have you ever purchased anything because you felt it calling your name?? Is it even possible to feel sorry for a little chair that needs a home ~ or am I just a little sentimental push-over! Enjoy! XOXO