While I love my secretary, I felt it was missing a little something. I didn't want to do anything drastic, since it is still practically new, however I wanted to add some low key personality and style.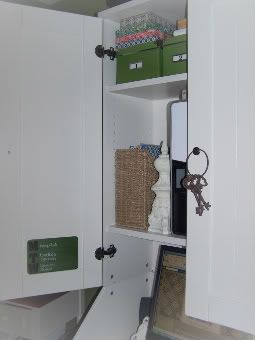 It houses my
life
computer and sits open most, well, all the time; I thought the doors would be the perfect place to start.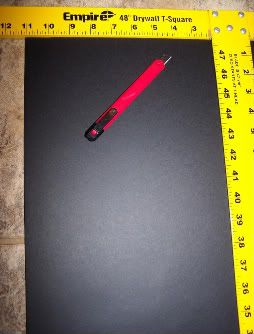 I began by taking two pieces of foam board and cutting them to fit the inserts of the door panels. Using an exacto knife and my hubbys t-square ensured nice clean straight edges.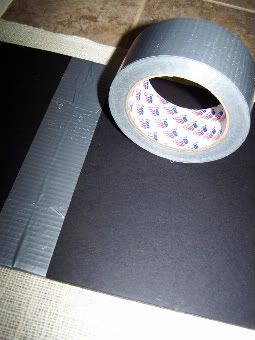 The doors are quite tall so I had to piece together two boards so that they were long enough to fit. Handy dandy duct tape to the rescue!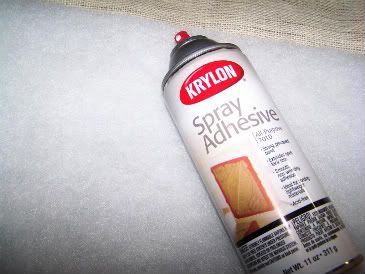 Using Krylon spray adhesive I attached batting to each piece of foam board for some added puffiness.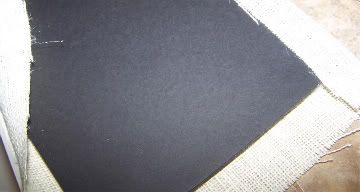 Enter the ever so popular *Burlap*. I love the texture that this fabric brings to projects. Cream is my color of choice – just the right amount of softness for the perfect balance! Using my glue gun I simply covered the batting gluing the edges of the burlap down on the back side of the foam board.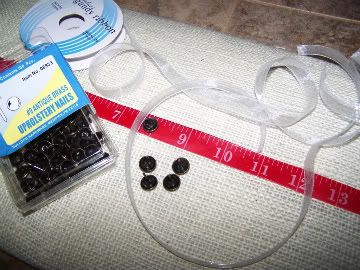 Once the burlap was in place I was ready to create the french memo board design on the front. I used white sheer organza ribbon embellished with upholstery tacks to form the diamond shaped pattern.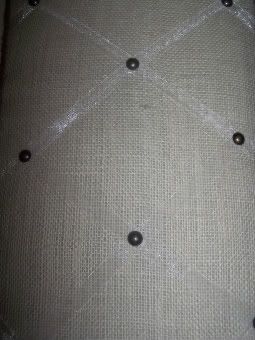 I hot glued the ends of the ribbon to the back of the foam board to hold into place. I also added a dap of glue to each tack for added strength.
Using Velcro Industrial Strength hook and loop fasteners I attached the covered foam board to the secretary doors. This comes on a roll with a sticky back ready to use; just cut and adhere.
To finish the look I added some jute twine trim. Using a clipboard to hold the pieces in place I braided three strands together for some thickness.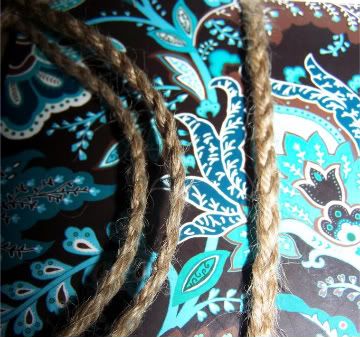 I *love* how this trim turned out and will definitely be using it for more projects in the future!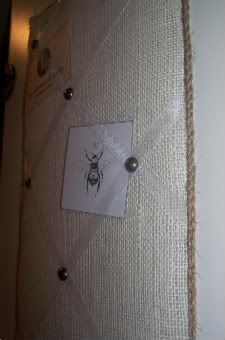 Don't mind my messy desk – It is our ~Grand Central Station~!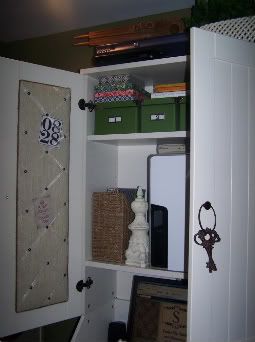 These memo boards add just the right amount of pizzazz to the solid white doors.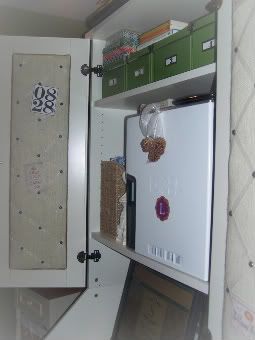 And the best part is I can easily remove them and update the fabric or style if I get (dare I say) tired of burlap! Enjoy! XOXO