There is more to see in our entry way, but that will be another post.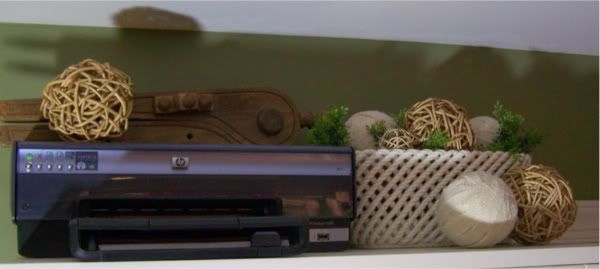 Atop the secretary sits my charming muslin and burlap rag balls; easy directions here. Ignore my printer and huge compass….
Now into the Dining Room
I really wanted this room to sparkle with a little glitz and glam. Since our furniture pieces are all dark black/brown I used a combination of gold, silver, platinum and champagne hues to dress it up.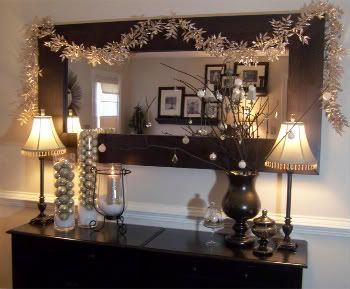 This fabulous garland came from Michaels…I think I will be finding glitter from this thing for the next entire year and then some.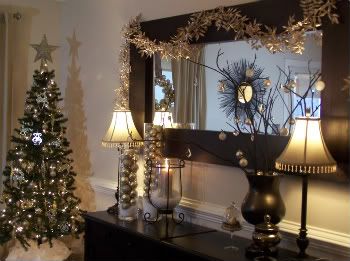 The tree in this room is not very big but fills the corner space perfectly. To add some height I placed some sturdy boxes inside a galvanized tub and sat the tree on top adding a layer of sheer organza to cover the base.
I am still working on the tablescape for the dining room and should have it completed in time for Tablescape Thursday! Part Two of the Christmas Tour will be posted tomorrow! {Family Room and Playroom} Thank you for letting me share! Enjoy! XOXO