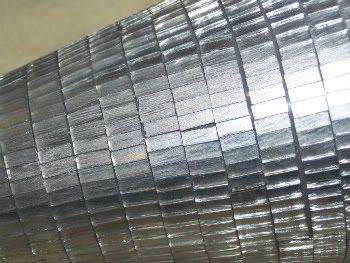 I used a dry brush technique and gave them a light coat of silver to start. You want to use as little paint as possible. Dipping into the paint just a tad, wiping the excess off on a paper towel, lightly brush over the mirrored tiles.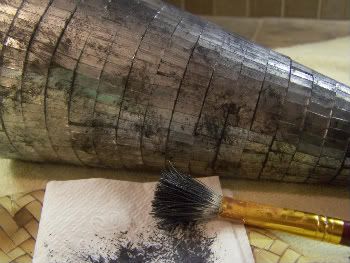 While that is still drying, take your brush and lightly stipple on the black paint, again dapping any excess off on the paper towel. You want to make a random pattern and try not to apply that much black.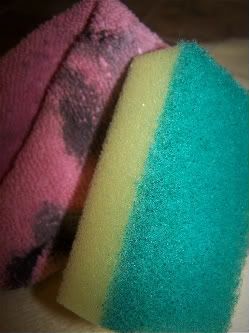 While the paint is still a little wet take an old cloth and wipe down the tree. You want to make sure that you apply pressure from the inside with your hand as you wipe, as the trees are not that durable.