Start the New Year off right by treating your guests to words of wisdom and prophecy. It is such a fun tradition to add fortune cookies to your festivities and very easy to whip these little guys up last minute. The kiddies love them too! Best part is you can personalize your inserts…make them inspirational, personal, or just plain funny. This is a tried and true recipe and oh so yummy!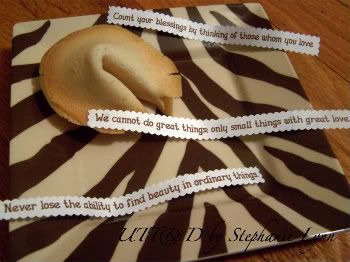 You want to start by selecting and printing your inserts. I like to make mine a little more personal for friends and family. There are many websites though with great sayings and phrases you can use. You can find some here and here. You want to make sure your message fits into your cookie ~ 3 1/2in long by 1/2in wide is a good guide. Print on white paper or get fancy and handwrite your messages on pretty scrapbook paper.
Once you have your inserts cut out, preheat your oven to 300 degrees.
~Ingredients Needed~2 Large White Egg Whites
1/2 Teaspoon Pure Vanilla Extract
1/2 Teaspoon Pure Almond Extract
3 Tablespoons Vegetable Oil
8 Tablespoons of All Purpose Flour
1 1/2 Teaspoons Cornstarch
1/4 Teaspoon Salt
8 Tablespoons Granulated Sugar
3 Teaspoons Water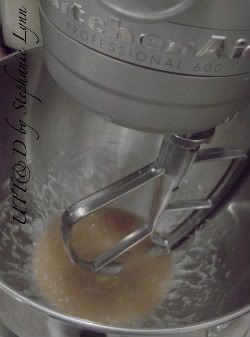 Mix the egg white, vanilla extract, almond extract and vegetable oil together until frothy and set aside. You can use a stand mixer or simply mix by hand. (I look for any reason to put my favorite kitchen tool to use)
In a separate bowl sift together the flour, cornstarch, salt and sugar making sure to get all the lumps out.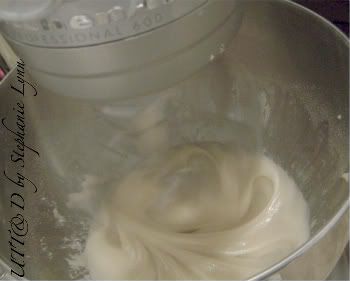 Add the water to the egg white mixer and gradually add the flour mixture until you have a smooth batter.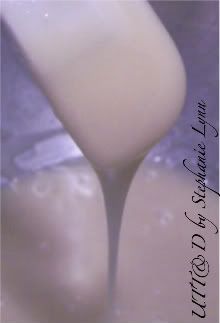 You want the batter to be a little thinner than cake mix but not too runny. If you wanted to get creative you could mix in a few drops of food coloring at this point for some unique looking cookies!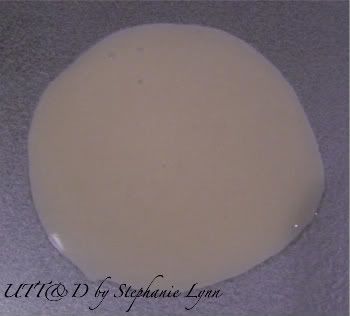 Give your baking sheets a good couple coats of cooking spray. I use multiple pans because you want your pans to be cool when you scoop your batter on. This allows time for the pans to cool as you rotate. Using a level tablespoon you want to scoop the batter onto the baking sheet spacing at least three inches apart. I only drop two cookies at a time on each sheet so that I have enough time to fold each one without being rushed. (you have to work quickly with these guys when they come out of the oven) There are few different method out there to get a good circle shape but I found that lightly swirling the batter with the back of a spoon once on the baking sheet works best for me. You want your circles to be at least 4 inches in diameter for a good size cookie.
Bake for 10-14 minutes until the outer edges of each cookie turns golden brown.
Working quickly, remove the cookie with a spatula and flip it into your hand. Place your fortune in the middle of the circle and fold the cookie in half. With the folded side down, bend the cookie over the rim of glass gently bringing the pointed tips together.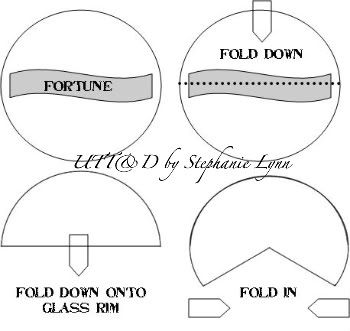 You have about 30 seconds to work with the cookie before it hardens so I was not able to get pictures of this step, but here is my attempt best drawling.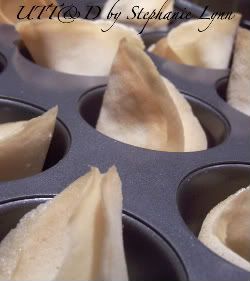 You want to place your finished cookies in a cupcake pan to help hold the shape as they harden so you can continue with the rest of the batter. I easily get 12 nice sized cookies out of one batch of mix.
Here's wishing each of you a New Year filled with new hope, new joy, new beginnings, and good fortune…Enjoy!