I made this particular one for my son's playroom so I left it bright and sprinkled some vintage mica flakes on. I have added my own tutorial below and you can also find more information with a video at Martha Stewart *yes, I love her*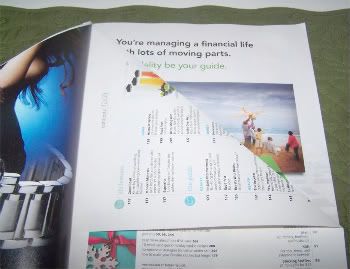 Step One ~ You want to fold each page into the spine of the magazine staring with the upper right hand corner of each page.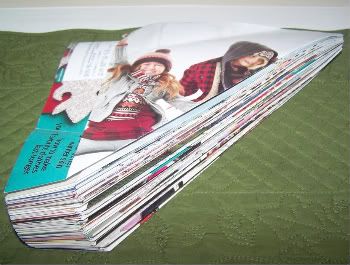 Once you work your way around the entire magazine you will be left with this shape.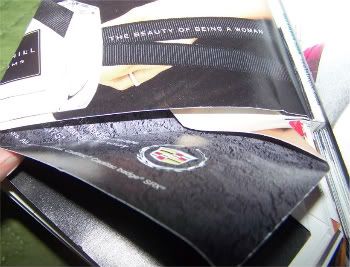 Step Three ~ This step will give your tree a nice flat bottom to sit upon. You want to take the triangle bottom and fold it up to create a straight fold.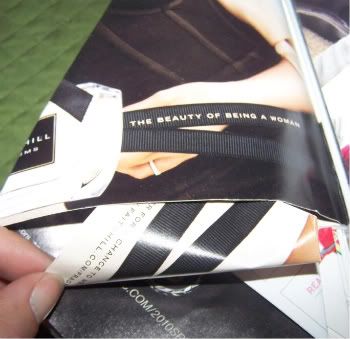 Then you want to tuck the triangle back into the page.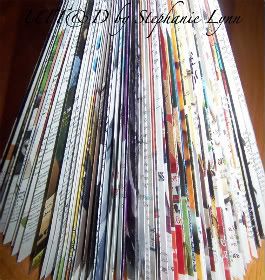 Work your way around the entire tree and it will take a tree shape on its own.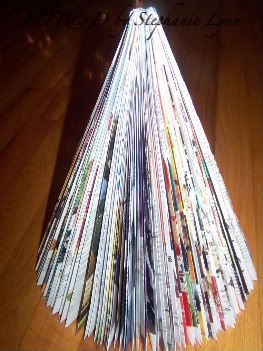 *Sigh* Oh How Pretty!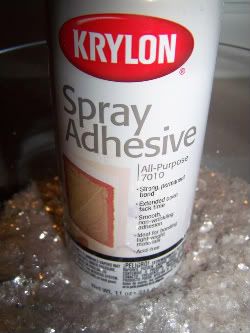 I used Krylon Spray Adhesive to lightly coat the pages and then gave a dusting of the Vintage Mica Glitter for a little sparkle.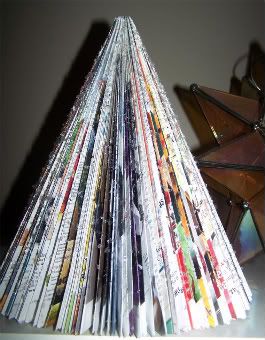 You could even spray paint your favorite color to match your decor.