When I see a good deal on large candles I just can't pass them up! I bought about six of these plain ivory 8in pillars a few years ago for about a dollar each – which is a pretty good deal if you've happen to look at the prices of candles lately! Problem is storing them…these babies have had it rough. They survived moving last year and have been boxed up since then. I realized just how bad they were when I pulled one out today to use in a Christmas decoration. It was discolored from being packed with another darker candle and a little nicked here and there, still a great candle though; it just needed some tlc.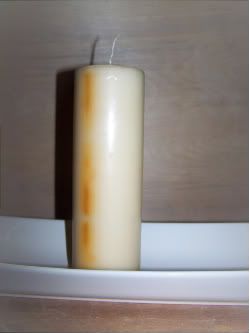 Dear ole'
Martha
to the rescue. I used her glitter for the first time during the fall for some glittered pumpkins and I have to say I *really* liked it. Each color comes in handy little shaker containers with a re-closeable lid. The vibrant colors are fabulous and really, really sparkly pretty! This glitter is the magic that will take care of all those little imperfections.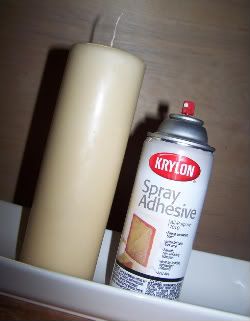 First I sprayed an even coat of Krylon spray adhesive directly onto the candle. I worked in small sections to make it easier.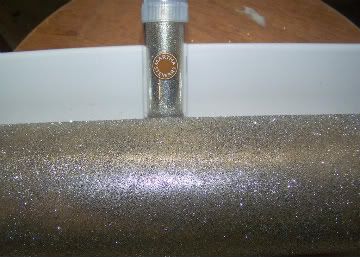 I then laid the candle on a platter (to catch the excess glitter) and sprinkled away! I used Martha's White Gold for this candle. I did go back and do a double coat to make sure everything was covered.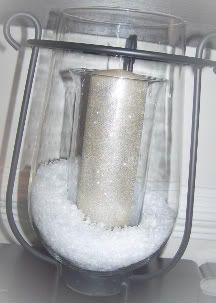 An easy fix with huge results! Enjoy! XOXO