I started by collecting some random things from my stash; pinecones (from Thanksgiving), pine garland and some spray cuttings (extra pieces), and some red canella berries.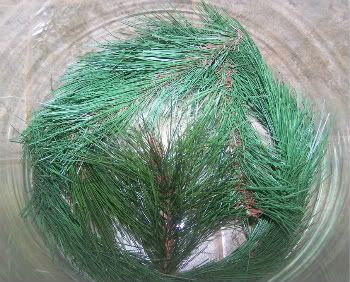 I lined the bottom of the hurricane with pine, (the flexible pine garland was a perfect fit around the bottom rim!)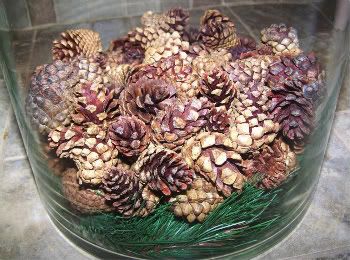 Topped with the pinecones, (making sure to get an even top as possible)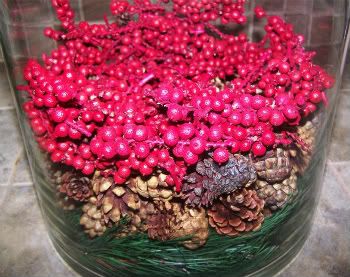 and finished with the dried berries.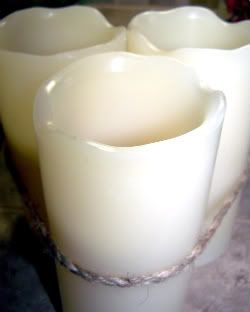 Since this piece will be sitting on the kitchen counter underneath my cabinets I chose to use flameless pillars so that I can still enjoy the ambiance of the candlelight but not have to worry about an open flame. I took three pillars and tied them tightly with some extra braided twine I had left over from my secretary project. Once they were bound together I was able to stagger them just a bit (tying the twine very tightly allowed me to do this and have the candles hold in place. Since they will be sitting on top of the berries the staggered bottoms will not matter. Plus this allows for easy removal to turn the candles on and off.
Pretty simple, very easy, and festive ~ Plus I used what I had to make it even better!
I still have a couple more pieces to finish for the kitchen before I can check it off my list. I'll be back tomorrow to show you all another project! Enjoy! XOXO