There is just something so cute about mittens! I was giddy when I happen to find this pair at the Dollar Tree..yep, they were one whole dollar! They are the perfect cream color and cable knit…*luv, luv, luv*. Immediately an inspiration popped to mind…one which I am pretty sure was BHG but can't remember or find ~ luckily though it was filed away in the crafty cabinet of my brain.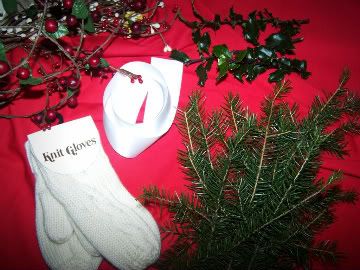 I gathered some fresh greens from our property (Fraser Fir & Holly cuttings), Some Faux Berries which I had in the craft room, along with White Satin Ribbon, floral wire and my trusty ole' glue gun.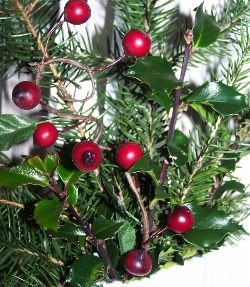 I started by cutting a strip of ribbon to size and hot gluing the ends into the inner cuff of each mitten. Randomly bunching some Fraser Fir and Holly cuttings together, I secured the ends with floral wire. Adding some faux berries I tucked the gathering into the mittens and done.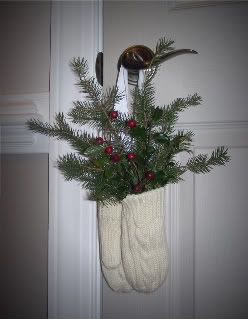 I love the simplicity of this.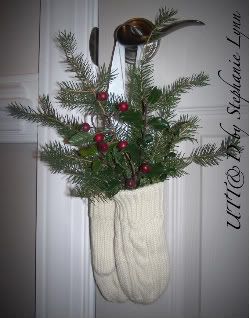 All for $1.00 and some assistance of nature. Enjoy! XOXO