I'm not a huge Valentine's Day decorator. To tell you the truth, I am still trying to re-cover from the Holiday clean-up and re-organization that comes along with the New Year well into the beginning of February. I do though like to add tiny little inexpensive touches here and there for my little (and big) guy!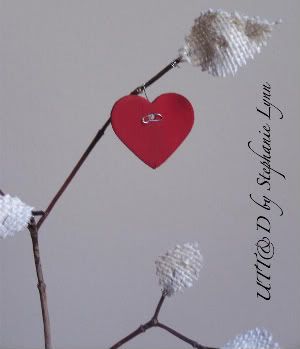 Here is another practically free put together using branches, scrap burlap, floral wire, and a wooden heart I already had (which could be replicated with scrap fabric, paper, or felt)
I cut several leaf shapes from burlap by folding a small square in half and cutting to get a ~somewhat~ uniformed shape. I used pinking shears so the edges are saw-toothed.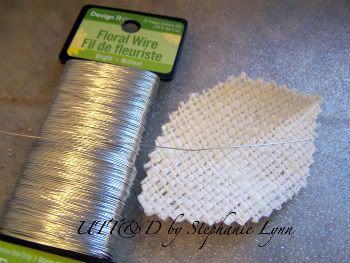 Using thin floral wire I threaded a piece through the center of each leaf leaving a long piece extended from one end (used to attach to the branch).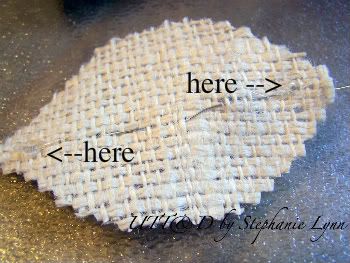 A little dab of hot glue as shown above holds the wire on place.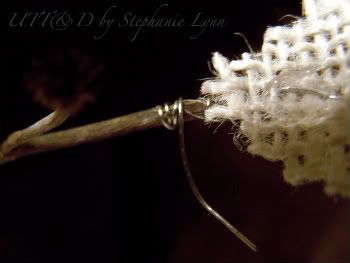 Simply wrapping the remaining wire around the branch several times, I attached each leaf; trimming any access wire.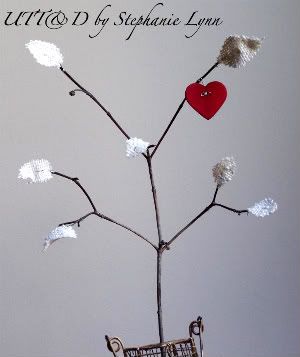 I drilled a small hole in the wooden heart and painted it red – it's just attached with a twisted piece of wire as well.