I'm so excited to introduce
our eleventh guest blogger
Chelsea
from
Room to Inspire
{Handmade Ornament No. 11}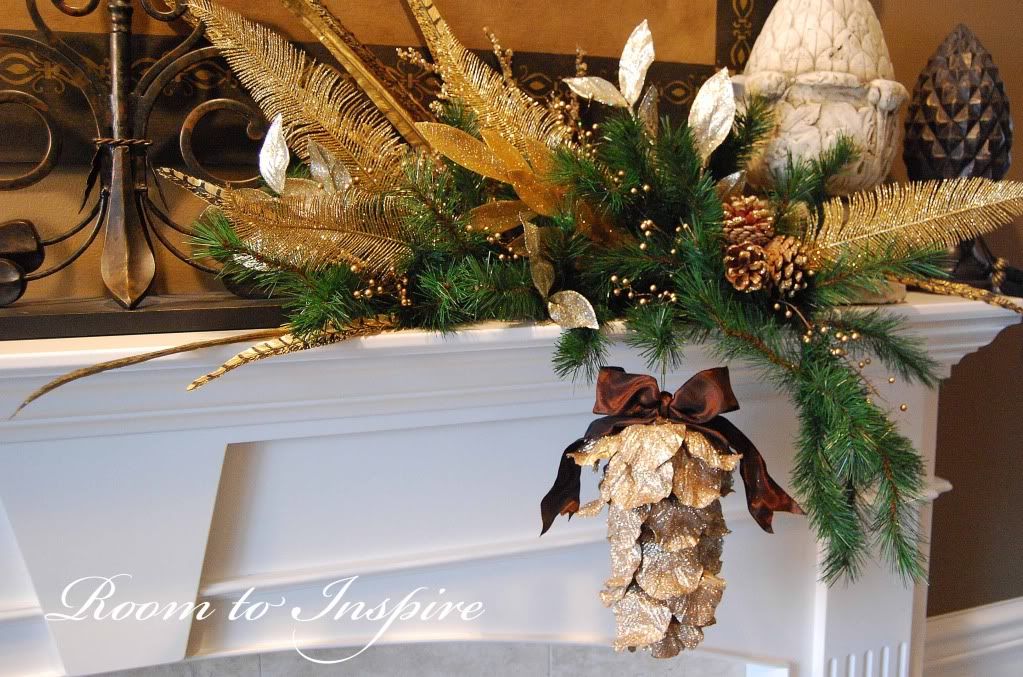 Hi! My name is Chelsea – I am from
Room to Inspire

And I am thrilled to be participating in this fabulous handmade ornament series!

When I was out looking for inspiration I spotted an ornament that totally inspired me and I thought would be perfect for this series. Here are the materials you will need:
6″ Styrofoam Cone
Decoart Elegant Finish Metallic Paint in Champagne Gold
Martha Stewart Smoky Quartz Glitter
Silver Glitter
About 25-30 Faux Petals – preferably with wire (I used roses)
Round Bead
Thin Ribbon or Tinsel Cord
Hot Glue Gun
Ribbon (optional)
I purchased the cone from Michaels for $2.99 and everything else I had on hand.
I started by painting each petal Champagne Gold.
And while they were still wet, I added the glitter (I simply mixed both glitters together in a small bowl).
And laid them out to dry overnight.
I did the same to the styrofoam cone and to the center section from one of my faux flowers –
Once the petals were dry, I realized they needed a little glitter on the back side as well. So a little more paint and a little more glitter – I seriously think glitter is embedded in my eyebrows!
Now it was time to assemble the ornament. I started at the top of the foam and inserted the center section from one of the roses.
I then started added each petal by inserting the wire into the foam and hot gluing the petal in place.
I simply added rows and made sure the petals were overlapping one another.
Once at the top of the ornament I hot glued on a hanger I made with a bead and a piece of tinsel cord.
Here it is completely glittered, petaled and hanging.
But now it was time for some fluffing – this is where the wired petals come in handy. I simply started bending and shaping each petal to give it an organic look…kind of pine cone-esque!
I then added a little bow to top it off! I love how it turned out – I really love the combination of the organic shape, the glittery layers and the elegant ribbon (and I totally heart that it only cost me $2.99 since everything else I had on-hand).
(My Christmas tree is not up yet, so please excuse my half garland for presentation purposes!)
Thank you Stephanie Lynn for hosting such a great series filled with so many great ideas!

Thank you Chelsea; these are simply elegant and stunning! I love the MS glitter – gorgeous color!
I'll be back in a few hours with our next guest blogger ~ Just enough time for you to head over to
Room to Inspire
and visit
Chelsea
.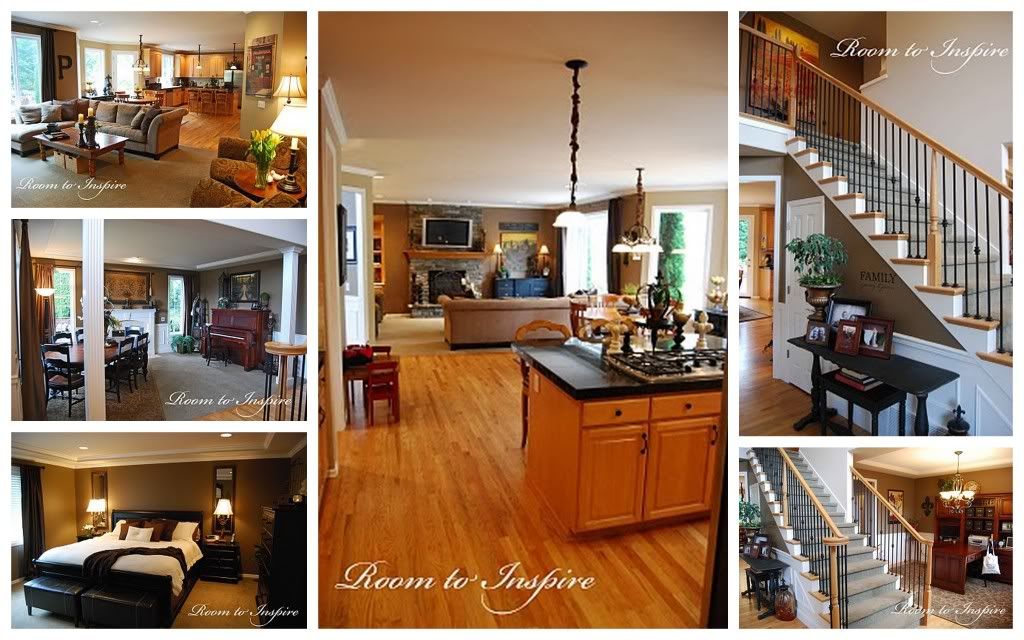 Chelsea has impeccable taste that can been seen in every square inch of her lovely
decorated home
.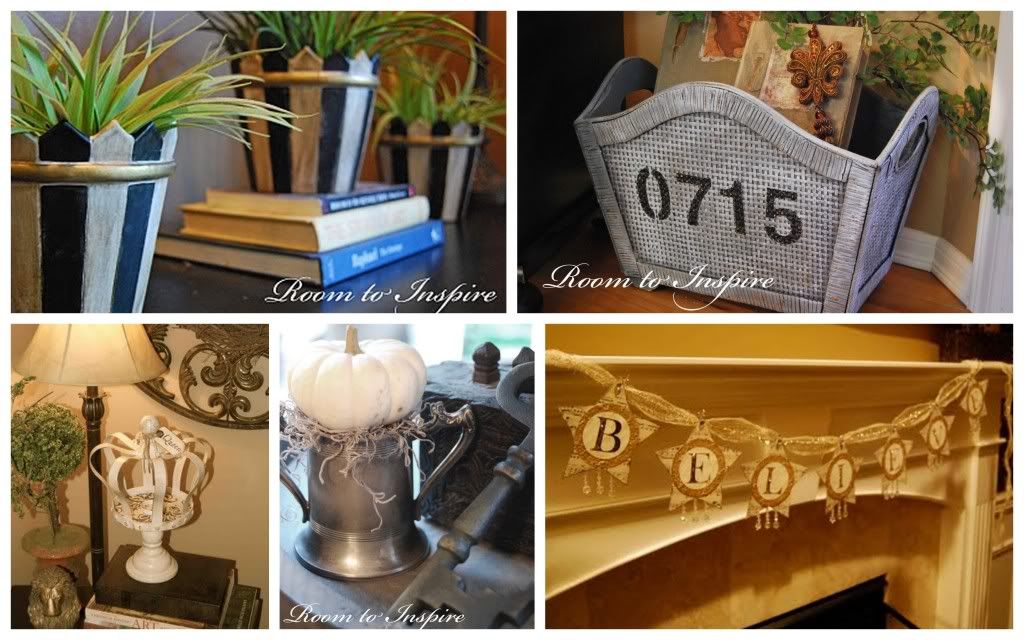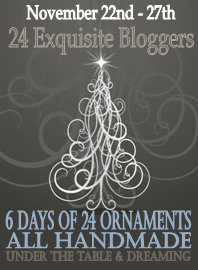 Are you inspired to start on your own handmade ornaments yet? There will be a special link party on Sunday for you to showcase your projects. I hope you will join in the fun! ~ Enjoy!