While the white mineral deposits that form on the outside of terracotta may not be the best thing for your plants – I happen to love the worn aged look it adds to the pots. Terracotta pots are rather inexpensive, especially compared to some of the other flower pots out there, however I am not really fond of the brand spanking new look that comes with them.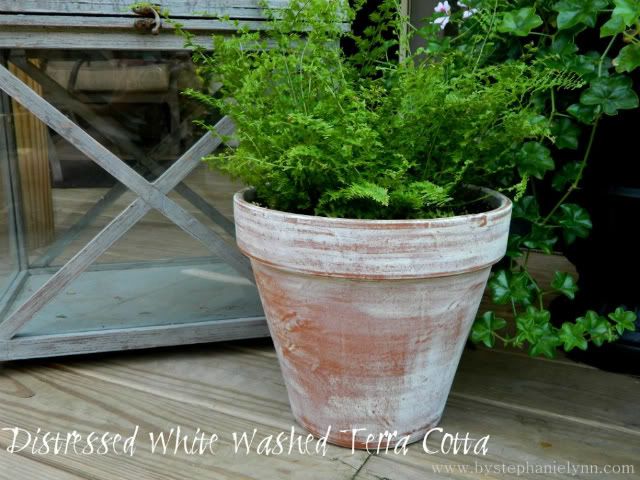 I have played around in the past looking for different ways to roughen them up and wanted to share the latest one – which is super easy and quick. This is the perfect time of year to pick up pots on clearance and you can find some rather large terracotta posts for next to nothing. This process can be done with any colors you may like so if white is a little too plain for your liking, think of all the different color possibilities.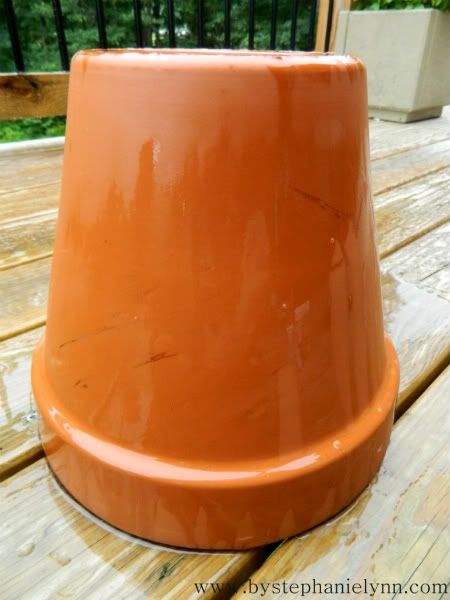 Wet the terracotta pot down as best as you can with a hose.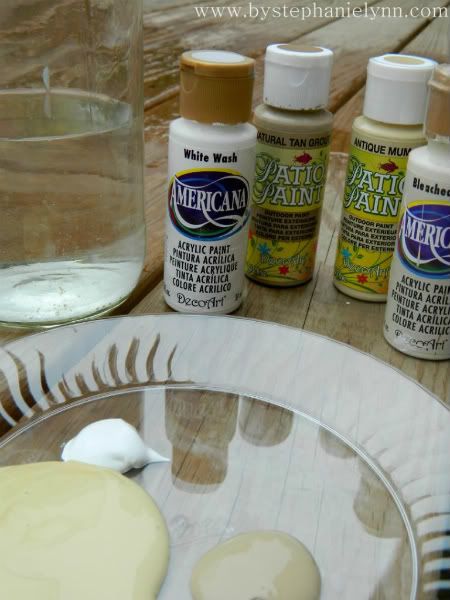 Gather acrylic paints in the colors of your choice. I used a combination of Americana All Purpose Acrylics and Patio Paints in tans and whites from DecoArt.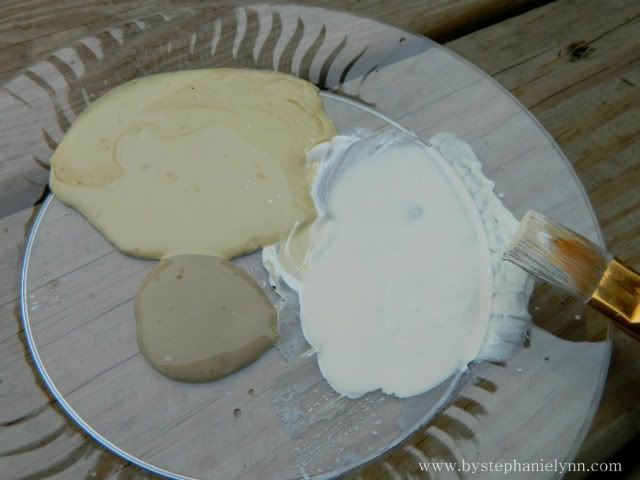 Pour a little of the paint on a plate to make it easier to mix and blend the colors. Dip a paintbrush in a glass of water and do not shake off the excess water – you will want to blend as much water as possible with a little of the paint. The more water that is mixed with the paint – the more translucent the 'wash' will be. The paint should be very liquidity and watered down as you paint the pots.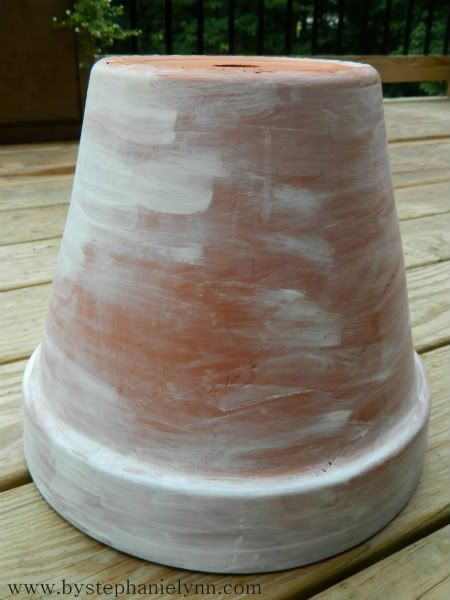 Randomly brush the watered down paint into the pot. It will dry very quickly – so don't be too concern if the paint is blotchy at this point – it will actually only add to the distressing.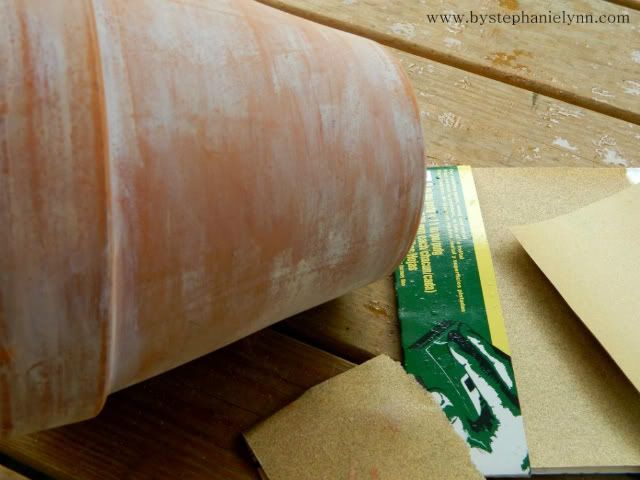 One the pot is completely covered with paint and dry – sand the entire pot with multipurpose sand paper. You can leave as much paint on as you wish or sand it away for a more distressed look.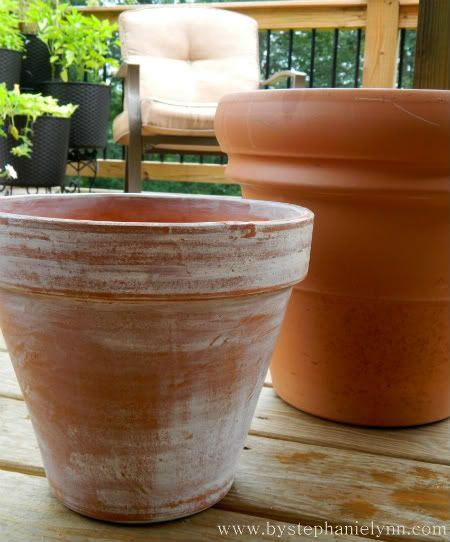 Squirt the pot with water one last time to remove any dust.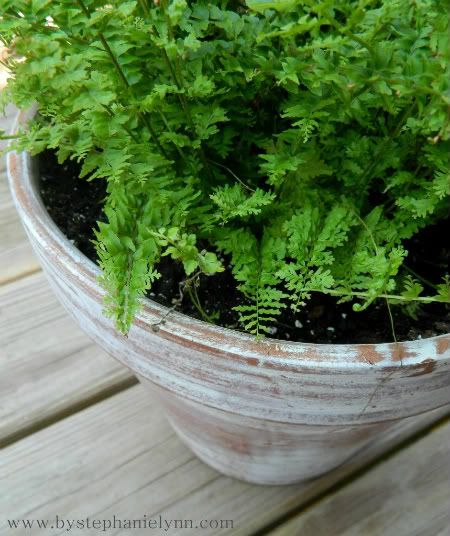 I am really loving these green fantasy ferns right now. They are pretty easy to grow and care for and only require medium light, making them perfect for indoors.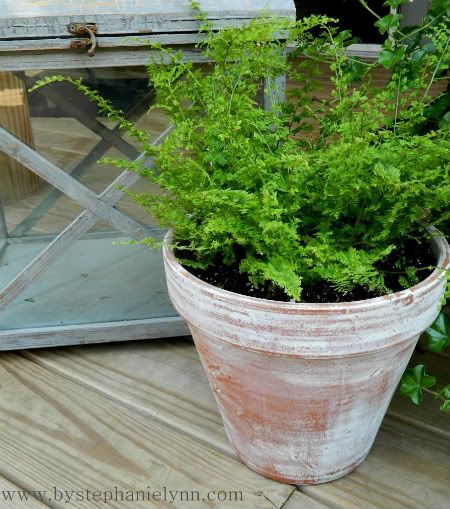 I am pretty pleased with the look and of course with the amount of paint and water, colors and sanding the concept can take on many different looks.
So how do you dress up your plain terracotta?
It's Friday – Have a wonderful weekend ~ Enjoy.