I am inspired by so many projects each and every day, but this one just makes me so giddy I can hardly contain myself. I am a huge fan of Vera Bradley
and get excited when the catalog arrives each season showing off the latest and greatest new patterns. Though some will disagree, I personally adore the quilted patterns {each and every one of them}. Well my brilliant friend

Heather

, from A Revived Life, adores them too and came up with a fabulous way to upcycle her catalogs to make Vera Bradley Patterned Pendants.


{a girl after my own heart}
I'm delighted to have Heather here today sharing just how incredibly easy it is to
make your own Vera Bradley accessories
to match the trendiest new handbag styles. {all while doing your part to reduce, reuse and recycle}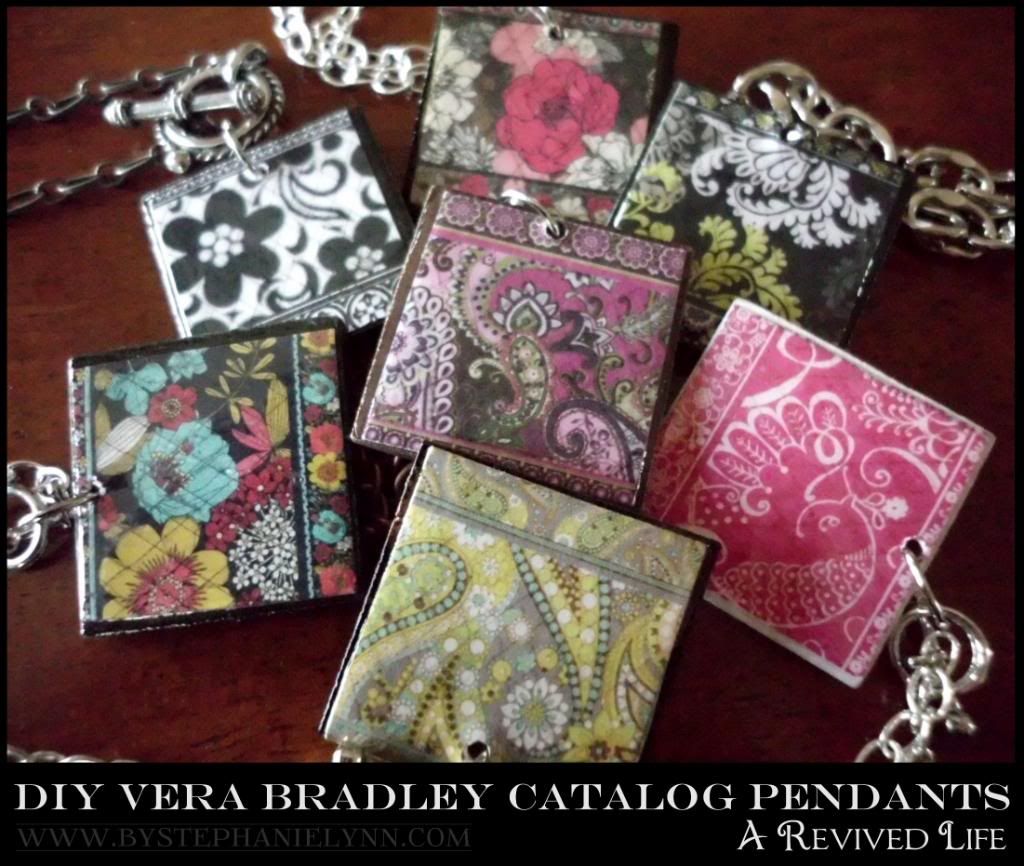 Hi everyone! I'm Heather from A Revived Life. I am so honored to be guest posting with Stephanie Lynn today at Under The Table and Dreaming.
A Revived Life is where I share my recycled and revived furniture and home decor projects. Somewhere along the way I began sharing my love for making jewelry, too, and now I am going to share with all of you, my DIY Vera Bradley Pendants. I hope you like them as much I do and will stop by A Revived Life for more fun projects!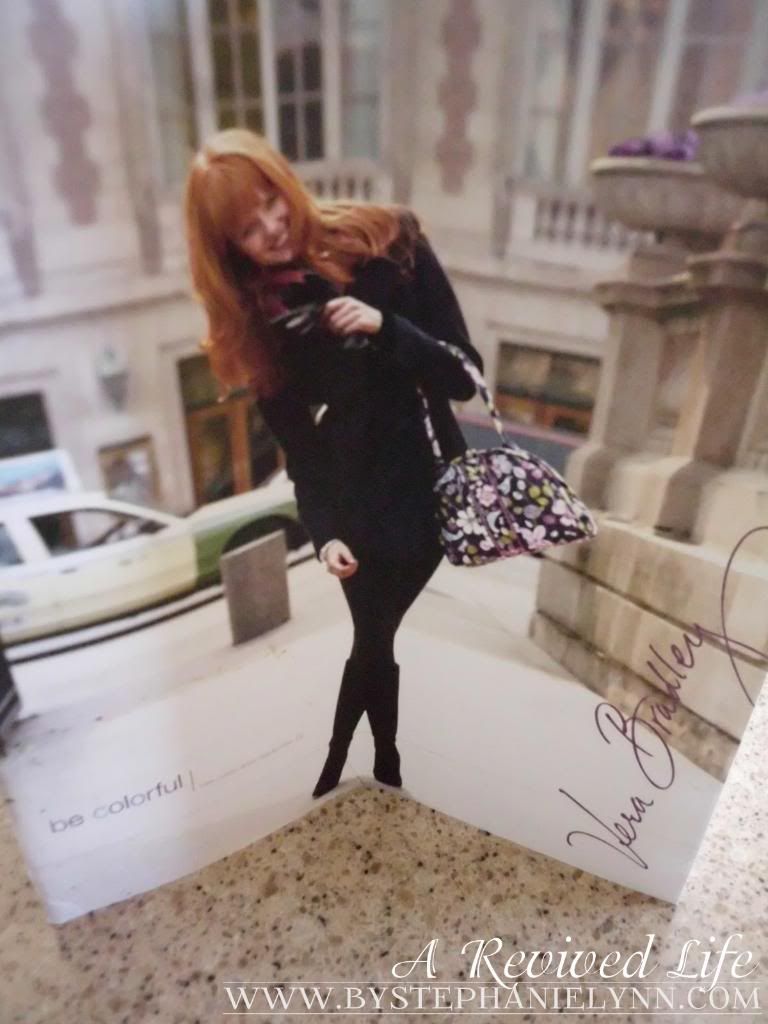 So, as I was thumbing through my latest Vera Bradley catalog and dreaming of which bag, wallet or wristlet I can't live without…then, I got an idea.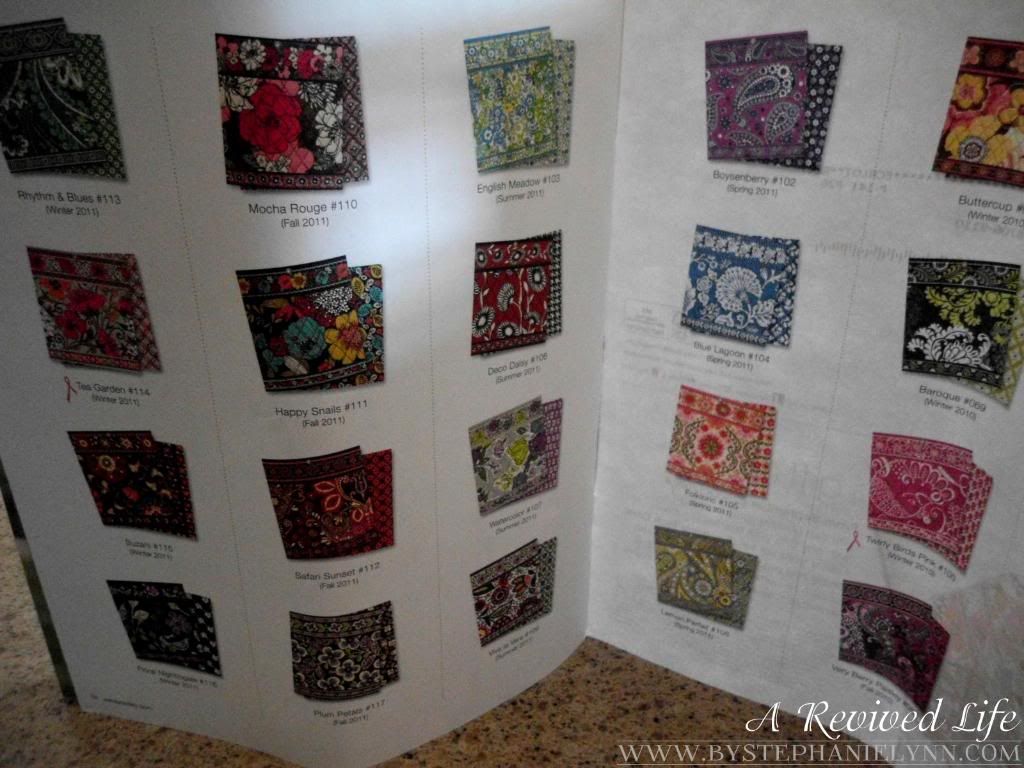 These little pattern samples in the back of the catalog were just too pretty to end up in the recycle bin…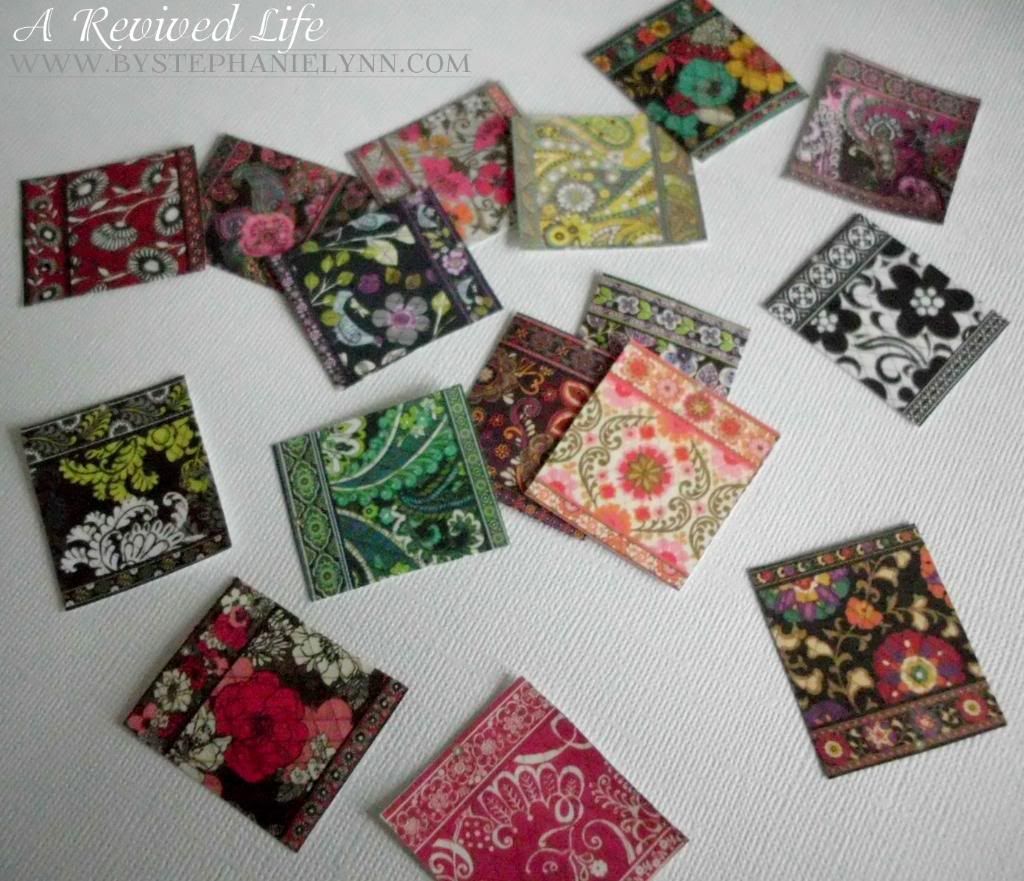 So, I cut them out…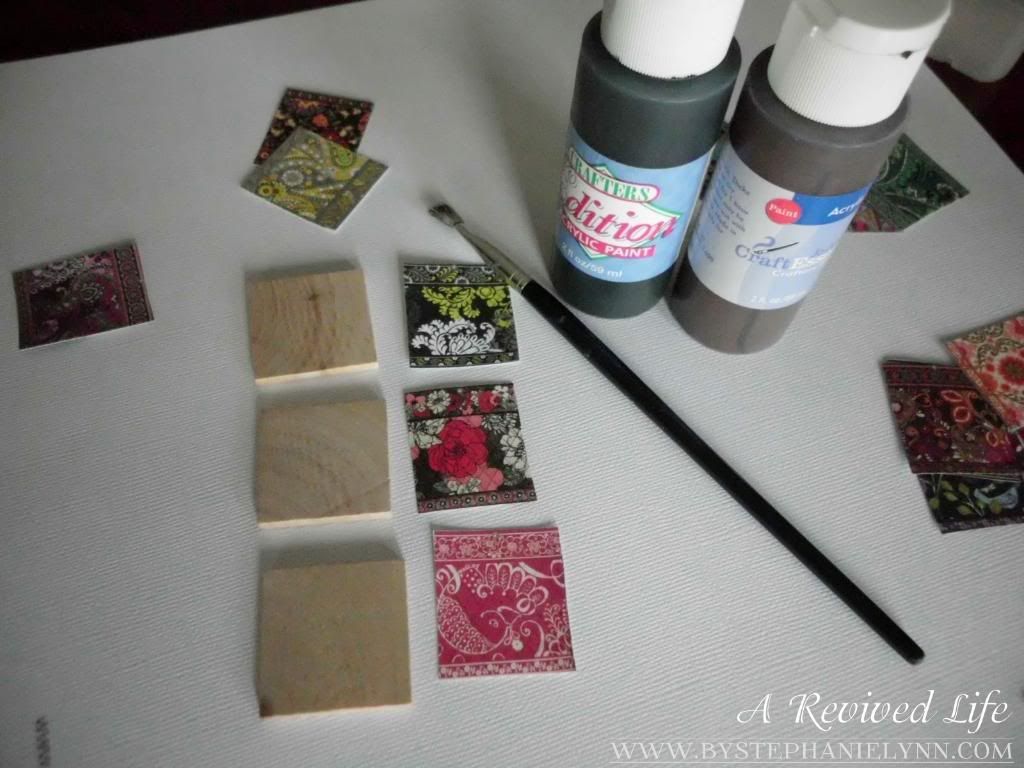 Painted my wood squares from JoAnn's…and then I Modge Podged the pattens onto the squares.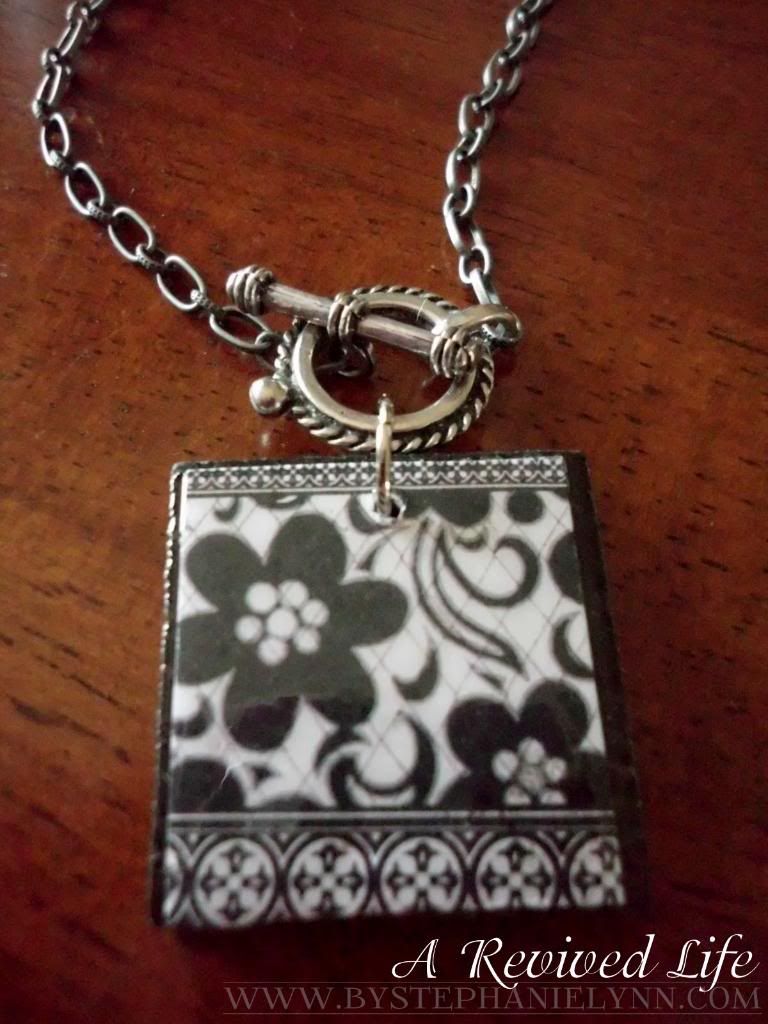 After they dried, I drilled a small hole for my jump ring then I Diamond Glazed them and let them dry overnight…I added the jump ring a toggle and some chain…and this is what it turned out like: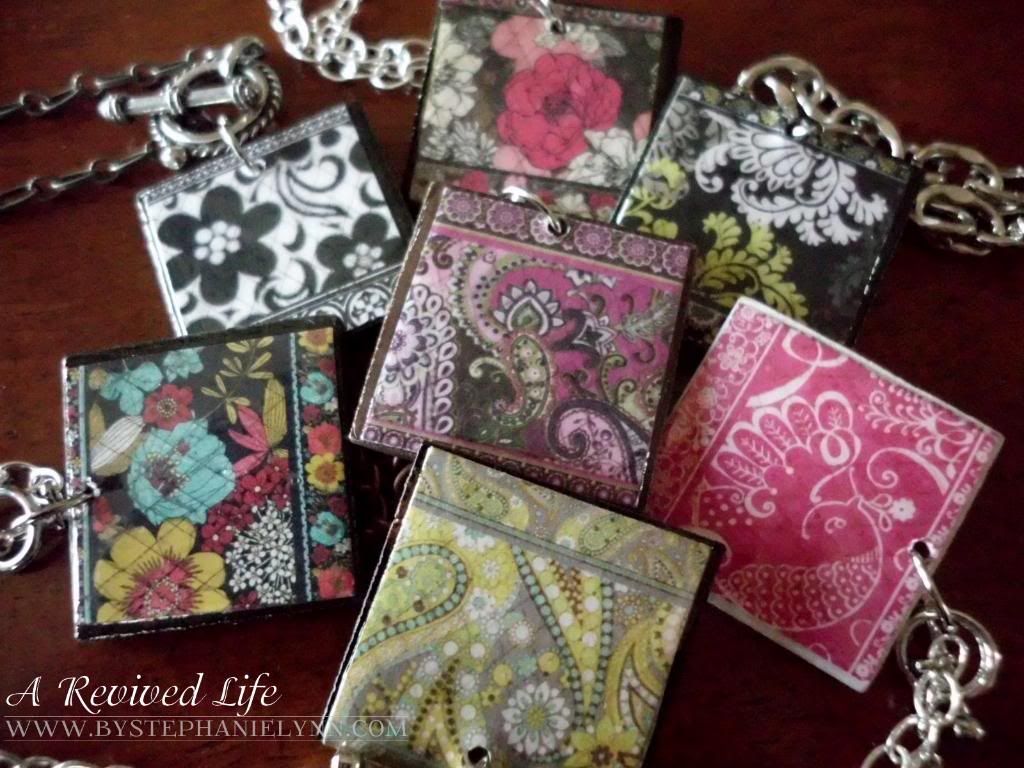 I am thinking these would be a great Christmas gift with a matching wristlet or bag…I might even make some into key chains.
I really love them all…I hope you do too!
Thanks so much to Stephanie Lynn for letting me share this with all of her readers at Under The Table and Dreaming, it means a lot to me! ~ Heather
Heather can be found at A Revived Life – I hope you'll stop by and say Hi!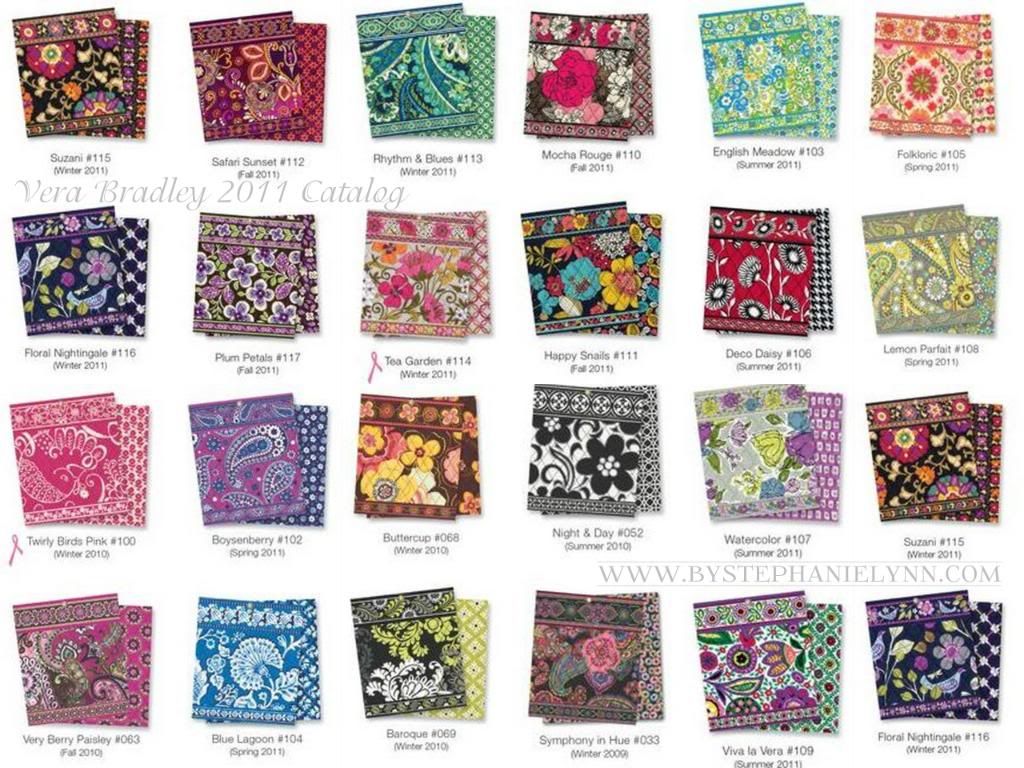 Patterns Courtesy of the Vera Bradley Winter 2011 Catalog
Thanks so much for visiting today, Heather – you have my mind spinning and I can't wait to try these! With new catalogs each season, you'll always have the latest patterns too – how cool! I love the gift idea as well. Even if your not that fond of the bags themselves, the patterns sure do make adorable pendants. What would your favorite pattern be?
Have a wonderful Thursday my friends ~ Enjoy.


p.s. If you're a fan, the Vera Bradley Online Outlet
is now open and all items are $29.99 – plus a little birdie let me know October 1st and 2nd, Poppy Fields and Sittin' in a Tree will be 60% off on Vera Bradley.Com
!