Hope everyone had a wonderful weekend! As October is quickly coming to a close I thought I would share some of our Halloween decor today. I know I have said before that I am not that big on decorating specifically for Halloween, as I like to generalize the season and put up decor that typically gets me through fall, but this year I felt the need the break out the black and orange a little more for my little guys Halloween party we are hosting.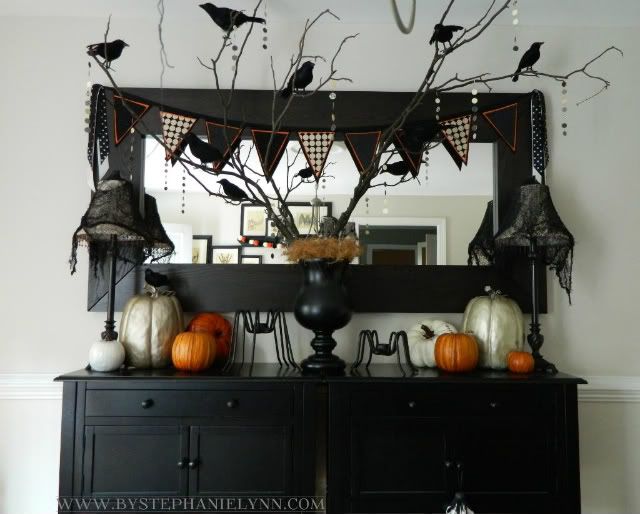 Since we do not have a mantle, I like to 'do up' our dining room buffet – and since it's only one room I can handle going a little crazy with the Halloween decorations.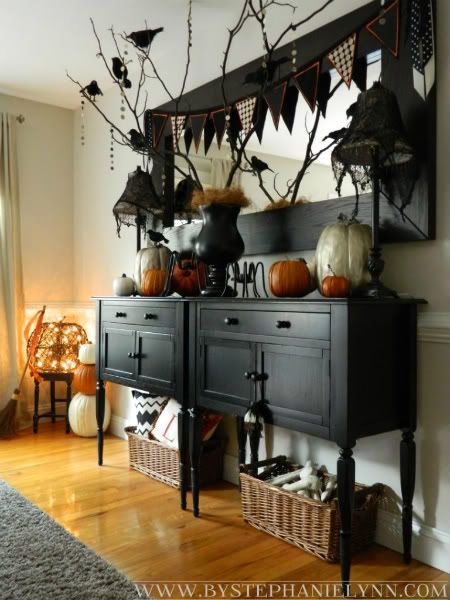 I've added just a few details below since most of the decor is quite simple – so enjoy this picture packed post!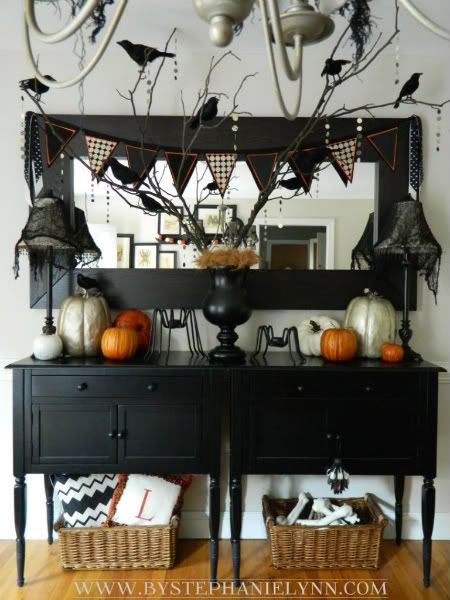 The huge branch nestled in the spray painted glass vase was from a fallen tree on our property and made a pretty spooky home for the crows. I tucked some Angel Wood Hair, one of favorite inexpensive vase fillers in the base.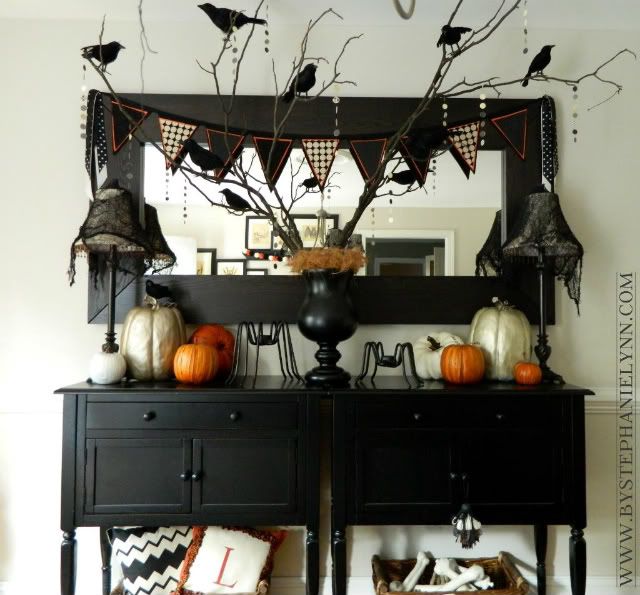 Some of the crows were left over from the crow's nest wreath made last year and the others were picked up from the dollar store – along with the black gauze netting hung over the lamp shades.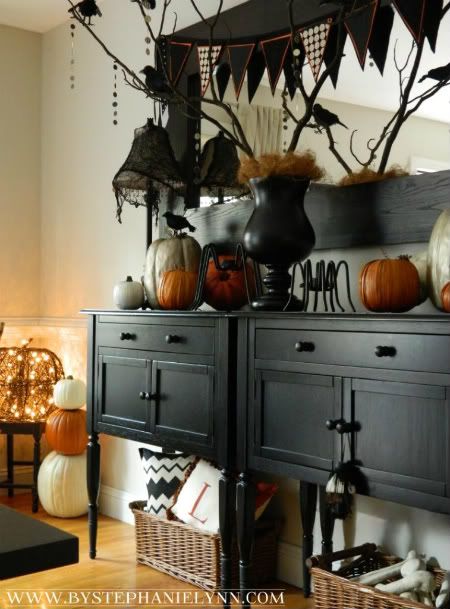 The no-sew stenciled pillows look too cute in the room so I borrowed them from the porch and tucked them in a basket along with another basket of creepy bones on the other side.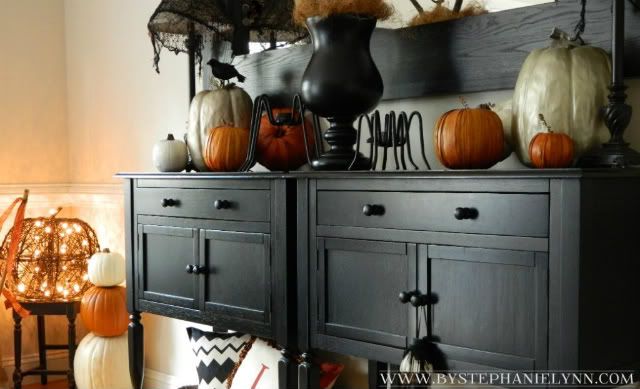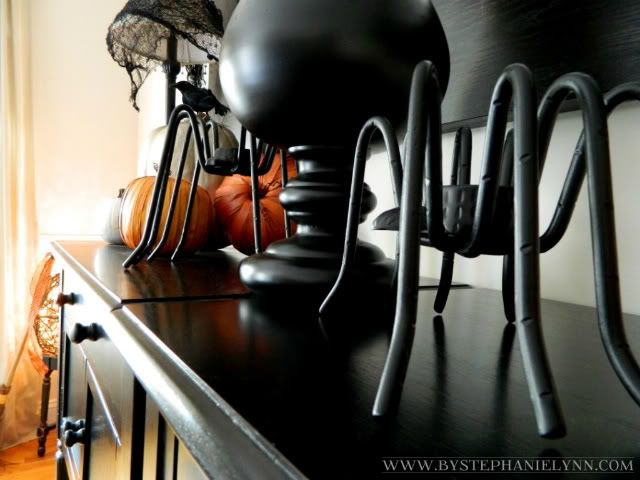 The large metal spiders were purchased last year from TJ Maxx for our 'make your own grilled cheese' kiddie party Halloween tablescape.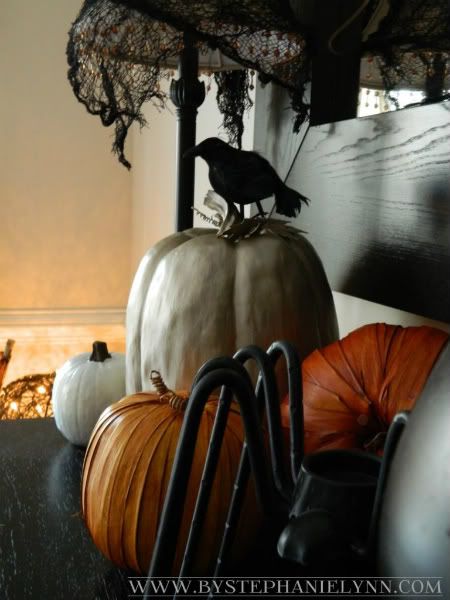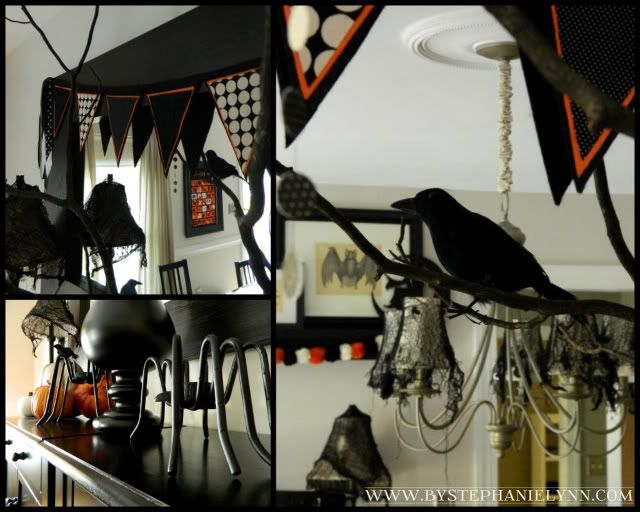 You can catch a peek at the free wall of Halloween printables I posted about last week along with the pom pom garland on the other side of the room, in the mirror.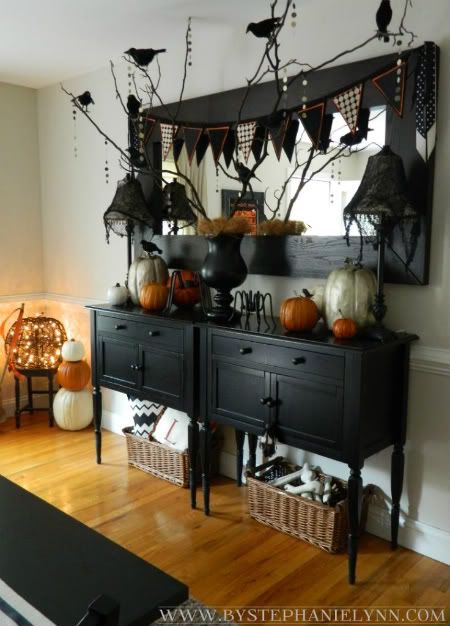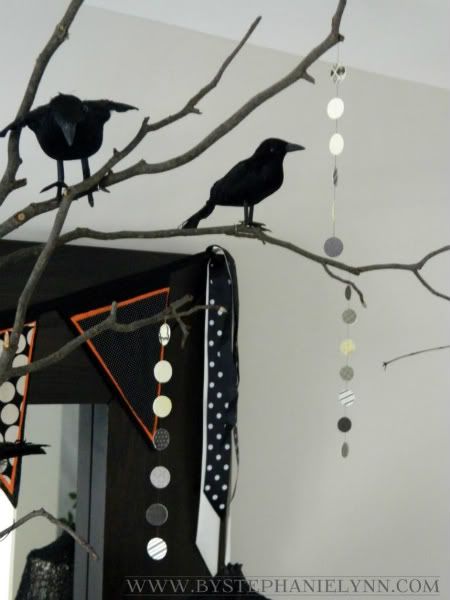 Mini punched paper strands were made to add a little whimsy to the plain branches. They were put together using the same method as the punch paper circle garland I made for the kitchen, except I used a smaller diameter punch.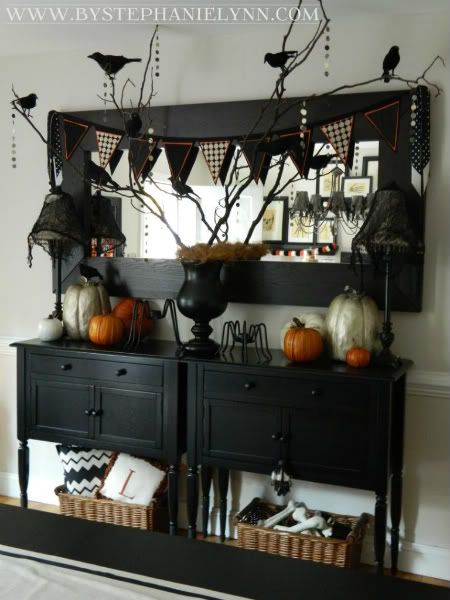 The felt banner was made using the same simple no sew fabric and felt pennant banner tutorial I posted last year – with a few slight changes.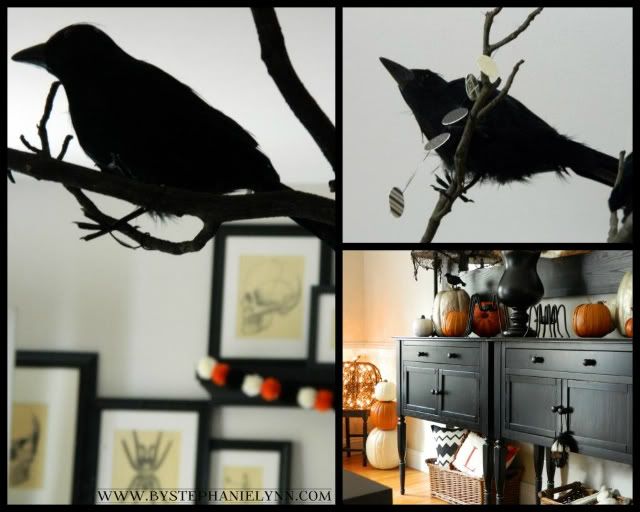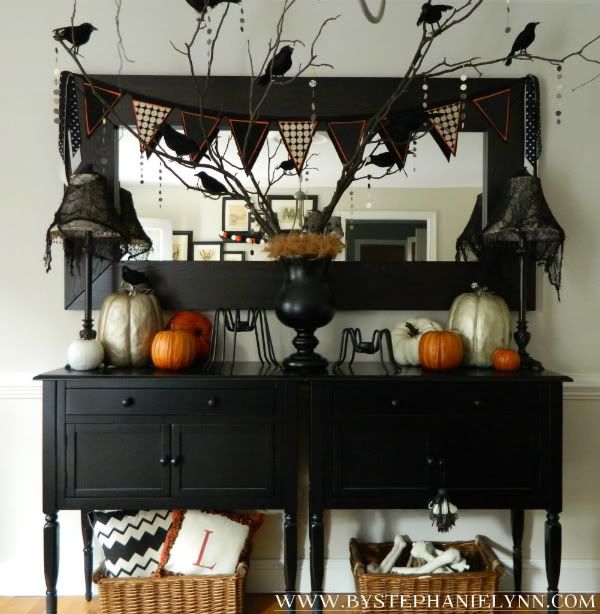 Fun, festive, and kid friendly creepy!
Hope you have a fabulous week ~ Enjoy!