Welcome back to the continuation of the Handmade Holiday Series featuring STYROFOAM™ Brand Foam. This week we are sharing a total of twenty five inspiring projects to create for the upcoming holiday season.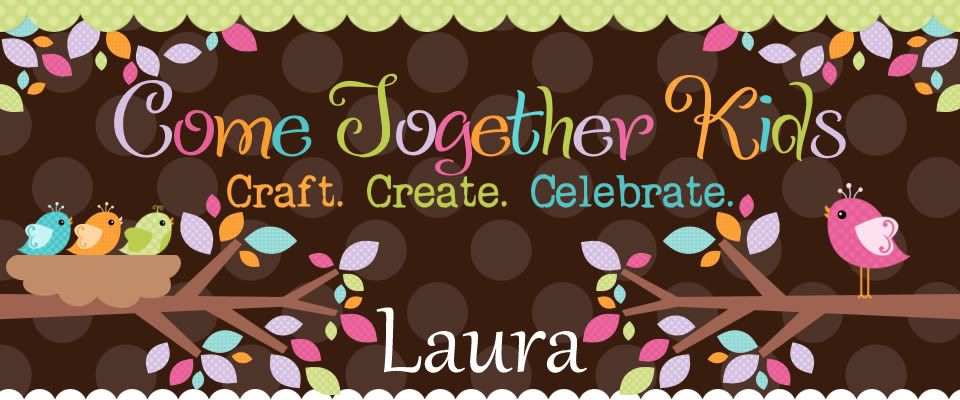 I'm thrilled to introduce our next guest,
Laura from Come Together Kids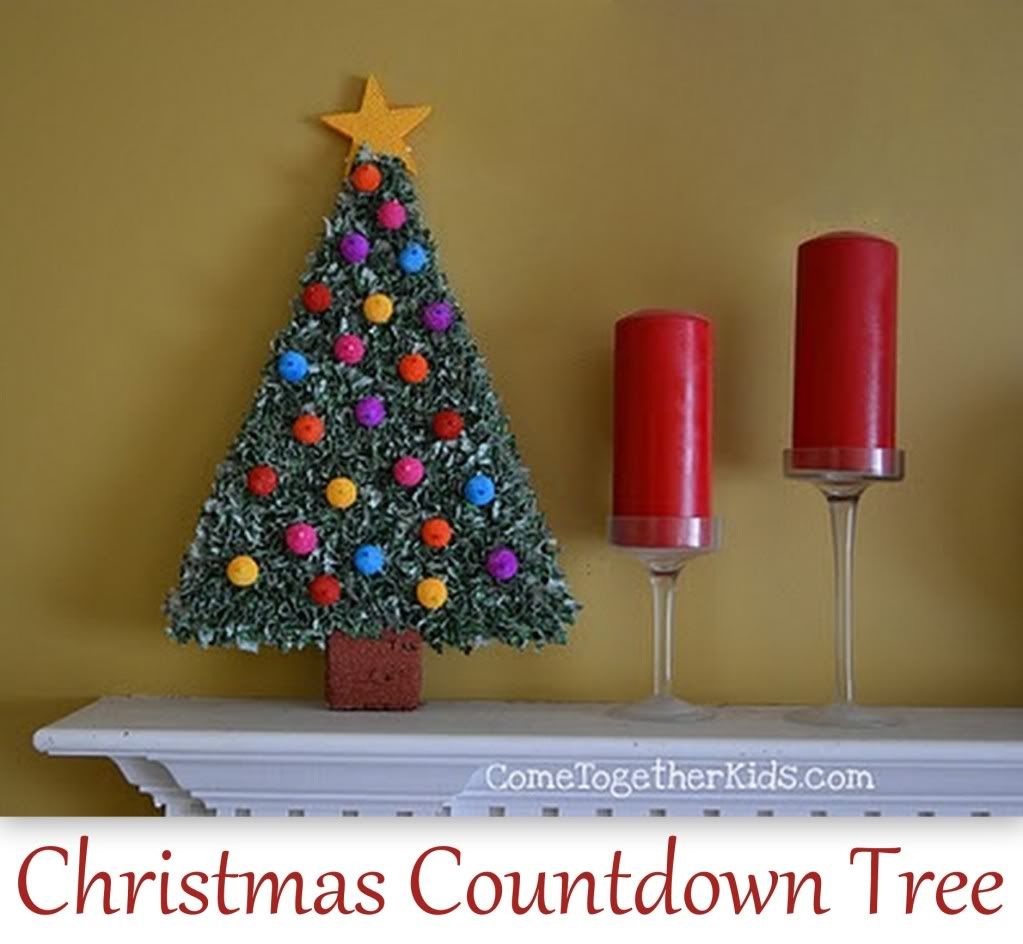 It's hard to believe December is right around the corner and Christmas is just 39 more nights away. Have your kiddies started counting down the days until Santa's big arrival? Now is a great time to get a jump start on creating a handmade countdown before the holiday rush. Laura's here today with some inspiration – sharing a fun and festive take on counting down the days with her easy to make Christmas Countdown Tree. Please welcome Laura.
One thing I've learned having young children
is that they LOVE to count down to special occasions.
Whether it's a holiday, birthday or special trip,
they will constantly be asking "How many more days?"
So when I was invited to create a holiday craft using STYROFOAM™ Brand Foam,
I knew just what I wanted to make ~
a special Christmas Countdown Tree for our mantle.

Here's what you'll need:
One 18″x12″x1″ white block
Green fabric ( I used three fat quarters )
Brown fabric ( just a little bit )
toothpicks or sharp pencil
Extra long ball head pins ( 1 3/4″ long )
Here's what to do:

1. Start with your white block of STYROFOAM™ Brand Foam, your green fabric and a toothpick.

2. Lightly sketch a tree shape on the white block of STYROFOAM™ Brand Foam and cut it out with a sharp knife.

3. Now take your green fabric and cut it into squares (approx. 1 1/2″). I used pinking sheers to make them a bit more pine-needle like, but I don't think it's really necessary. (It's also not necessary to iron your fabric or be precise when cutting your squares!)

4. Now, let's turn this all into a cool looking tree! Take a square of fabric and pinch it onto the end of your toothpick (or sharp pencil, etc.). Then use the toothpick to push the fabric into the STYROFOAM™ Brand Foam tree shape ~ no glue needed!

5. You'll want your pieces pretty close together so they completely cover the tree shape.

6. I just have to share how much my girls (ages 6 and 9) LOVED helping with this step. All I had to do was start the bottom few rows, take a second to show them how to do it, then step back while they finished the rest of the tree!

7. When the front and sides of your tree are completely covered in fabric, cut a few strips of brown fabric for the trunk. (mine were approx 1/2″ wide) and wrap them around the trunk of the tree. Just use the toothpick to press in the ends of the fabric to attach it.

8. At this point, your tree looks pretty good. The texture of the ruffled pieces of fabric actually resembles the needles of a Christmas tree. You could easily keep your tree looking just like this and it would be lovely. However, with three kids, I knew I wanted to make mine a little bit more colorful and interactive.

9. To make ornaments, you'll need your 1″ balls and 4 1/2″ star of STYROFOAM™ Brand Foam.

Using acrylic paints, paint each shape with the colors of your choice. I found that it was super easy to paint the shapes using a foam brush and dabbing the paint on.

10. I debated the various ways to attach the colorful ornaments and star to the tree. In the end, I found that using extra long ( 1 3/4″ ) ball head pins worked great.

They're long enough to go through the 1″ ball and then stick into the tree without going through the back. It's also easy to remove the balls later.

11. When the month of December starts, we'll take turns adding one of the 24 ornaments each day and then top our tree with the star on Christmas morning.
I'm so pleased with the way our Christmas Countdown Tree turned out and I can't wait for December 1st so we can begin using it. I also learned two things working with STYROFOAM™ Brand Foam…
1. My girls and I loved the texture we created by pushing fabric into the foam. Without a doubt, we'll be using this technique on other projects ~ I'm thinking wreaths and even cutting sheets to make their initials.
2. I was surprised how easy it was to paint the pieces STYROFOAM™ Brand Foam. I know I'll be purchasing all sorts of different shapes and sizes now and painting them to fit my project needs.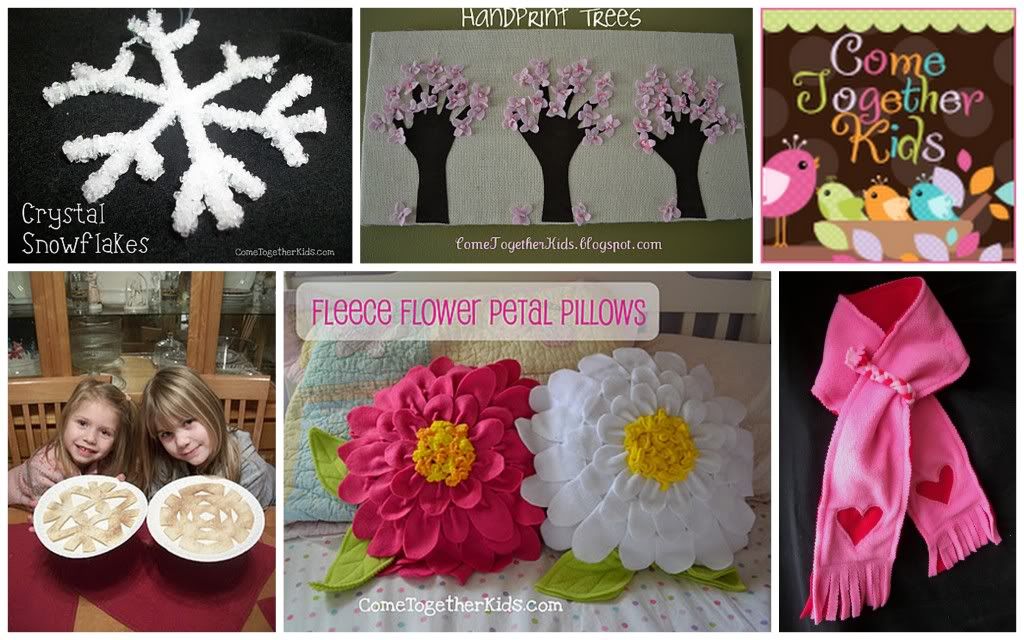 ♦ For more inspiring projects and crafts, visit Come Together Kids ♦
You can also connect with Laura on Facebook ♦ and Twitter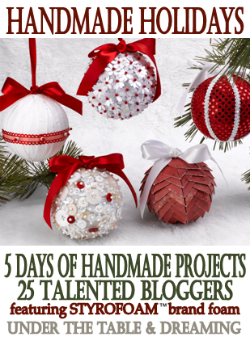 Thanks so much Laura for sharing this one of a kind Christmas countdown. This is a great project the kiddies can not only help with creating but enjoy throughout the month as they anticipate the days leading up to the season joyous occasion.
There is plenty more handmade holiday inspiration in store for today. I'll be back soon~ Enjoy.



The Handmade Holidays series is brought to you by
STYROFOAM™ Brand Foam made exclusively by The Dow Chemical Company.
More crafting ideas utilizing STYROFOAM™ Brand Foam can be found on their
blog Crafts 'n Coffee as well as their Facebook page.
{This post is in compliance with the Federal Trade Commission's 16 CFR, Part 255. Please see full disclosure below.}