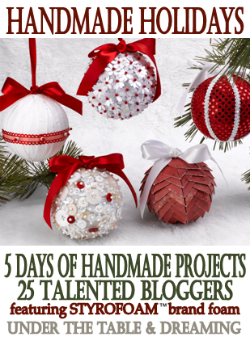 Tomorrow will kick off a
special week long series
sharing a total of
25 handmade holiday projects
from
25 creative bloggers
!
We have been working the past couple of months,
alongside
STYROFOAM™ Brand Foam
to bring you full tutorials
to help you create your own Handmade Holidays this season.
~ A little bit about STYROFOAM™ Brand Foam ~
Genuine STYROFOAM™ Brand Foam is 100 percent pure, extruded polystyrene foam. It is widely available as a BLUE™ insulation material for residential and commercial construction, and also as assorted white and green shapes used in crafts and floral designs.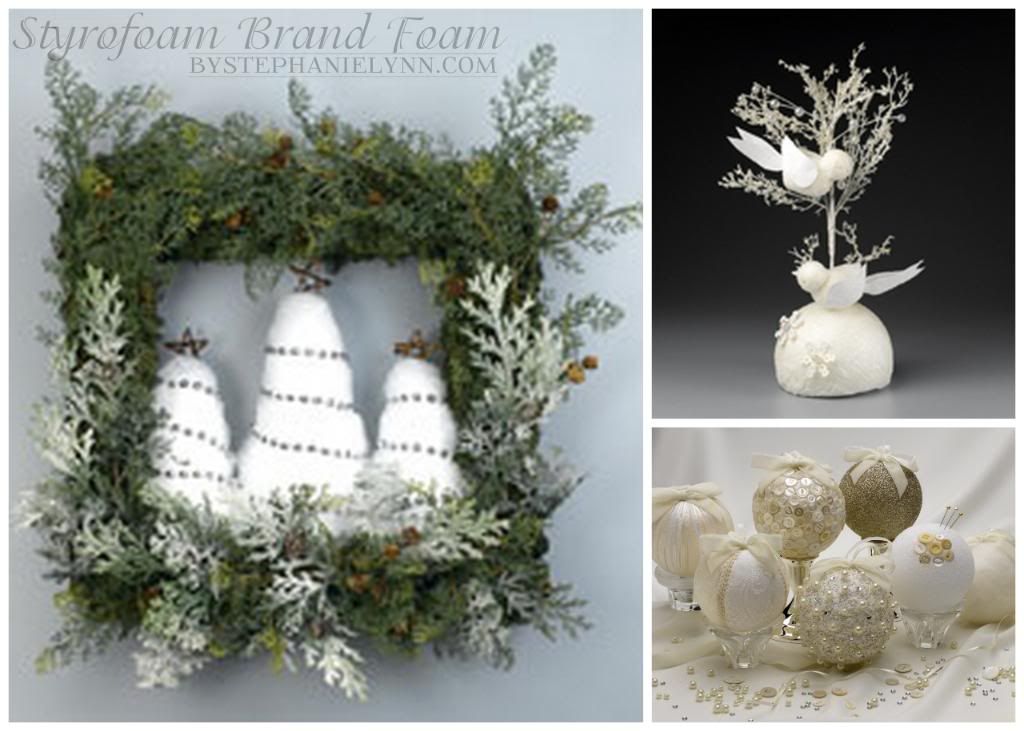 STYROFOAM™ Brand Foam is not used in the manufacture of disposable foam products, such as cups, coolers, meat trays and packing peanuts. These generic foam products are not made from STYROFOAM and are not made by Dow.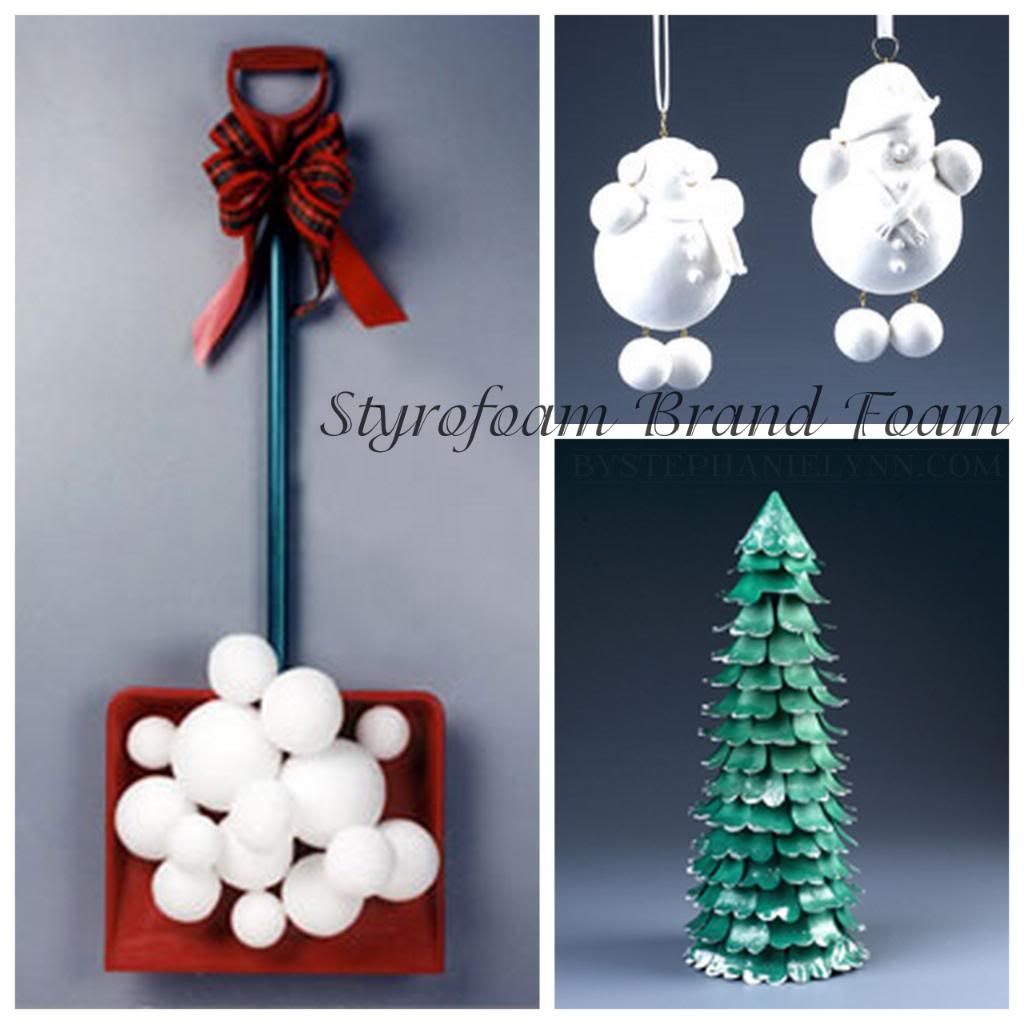 Reduce, reuse, recycle and recover are all part of responsible living, and STYROFOAM™ Brand products used in both construction and floral and craft projects are part of these solutions: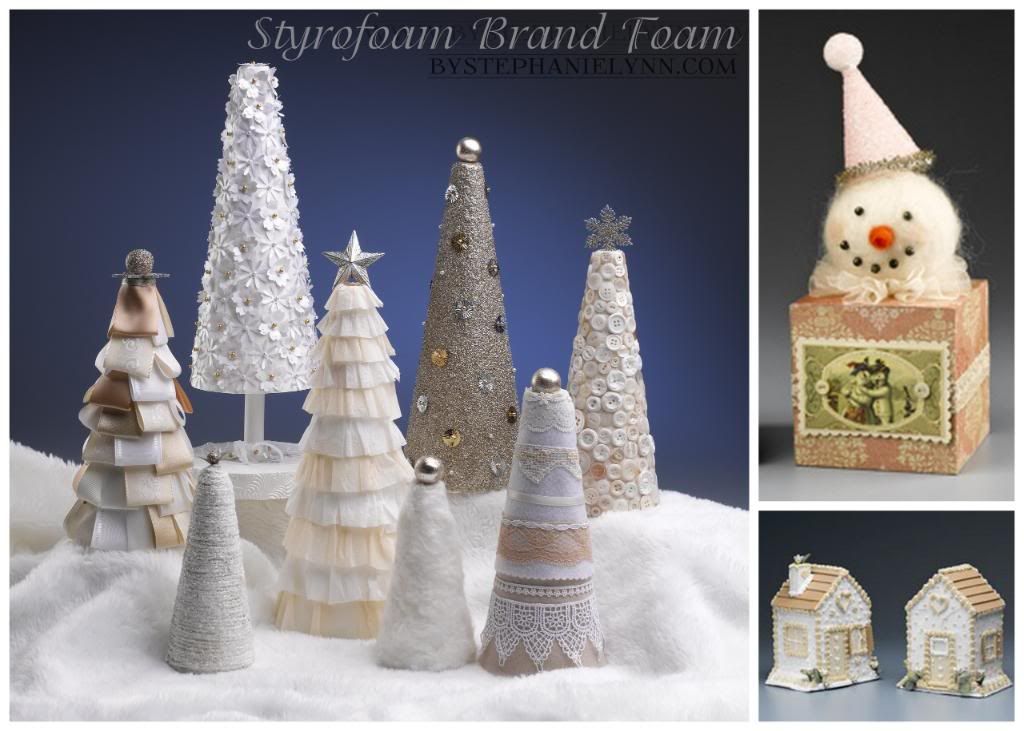 Reduce: All production generated scrap of STYROFOAM Brand Foam is recycled back to prime production or re-extruded into pellets and shapes for the secondary market.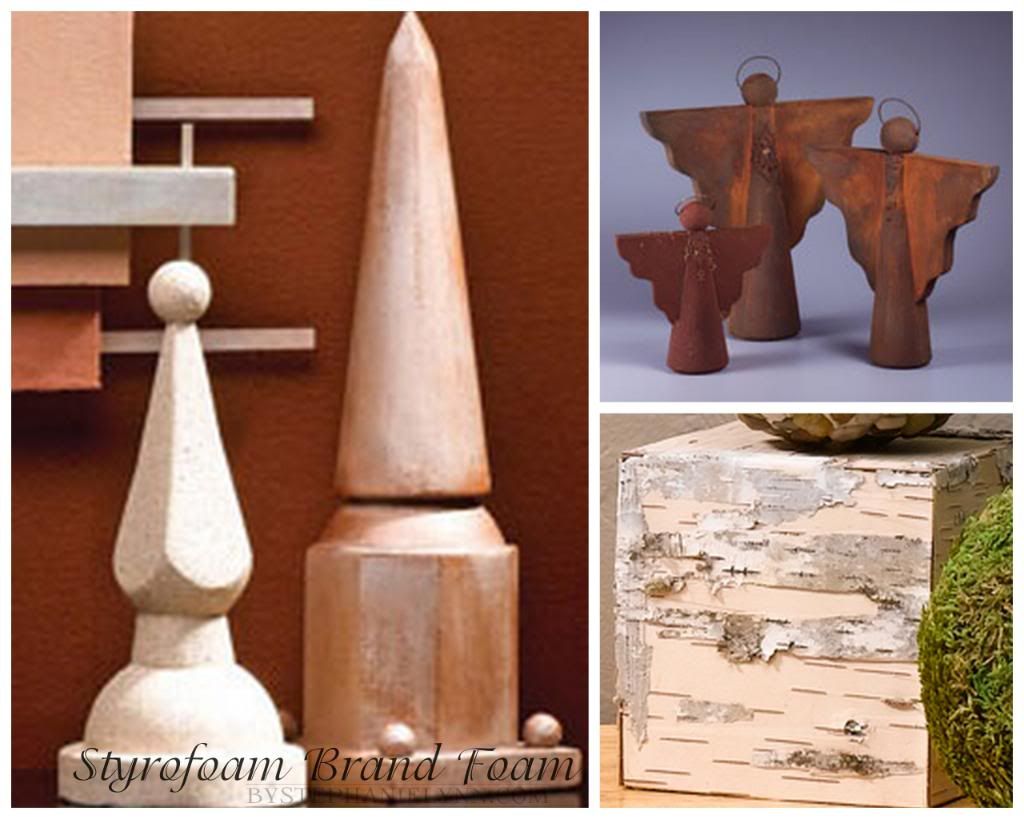 Reuse: STYROFOAM Brand products are durable and can be reused. STYROFOAM Brand Insulation can be carefully removed and reused. The assorted foam shapes used in crafts and floral designs can also be reused.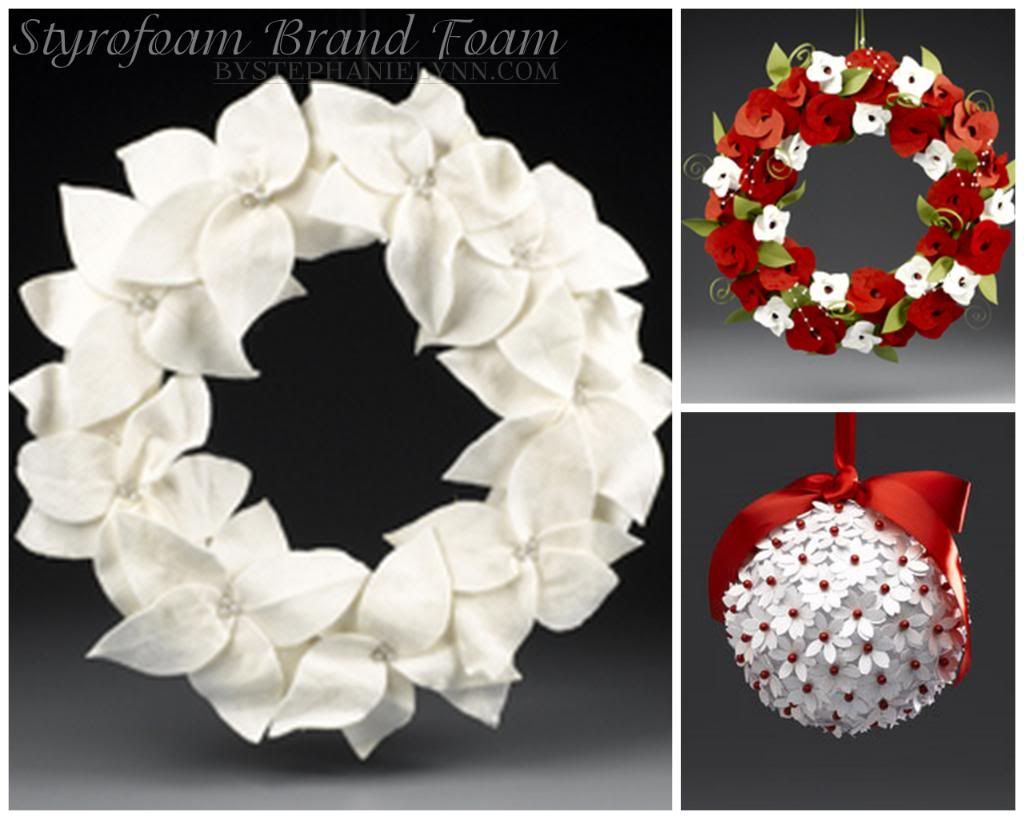 Recycle: All STYROFOAM™ Brand products are made of 100 percent polystyrene foam and are recyclable. To recycle white and green STYROFOAM Brand Foam, remove all decorations and place in a "plastic recycle" collection bin or as instructed by the recycling facility.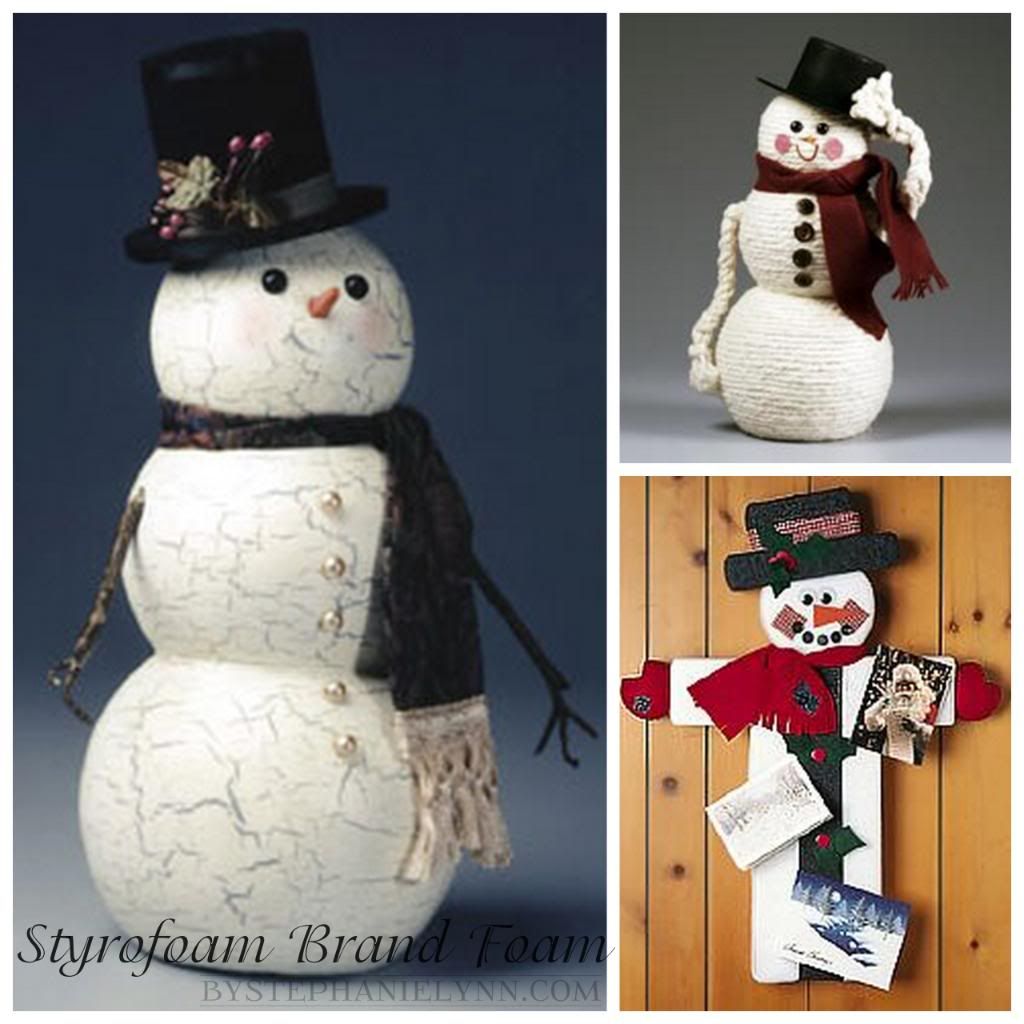 The projects shown above can be found on the STYROFOAM™ Crafts Website along with many other tutorials!
You can also follow along on their blog Crafts 'n Coffee and on facebook as well.
The series will run Monday through Friday
with five different tutorials a day.
I am thrilled to be able to introduce some incredibly inspiring bloggers and so excited to share the fabulous projects they have in store.
The posts will begin tomorrow morning.
Have a wonderful week ~ Enjoy.