2. Prepare the smaller balls.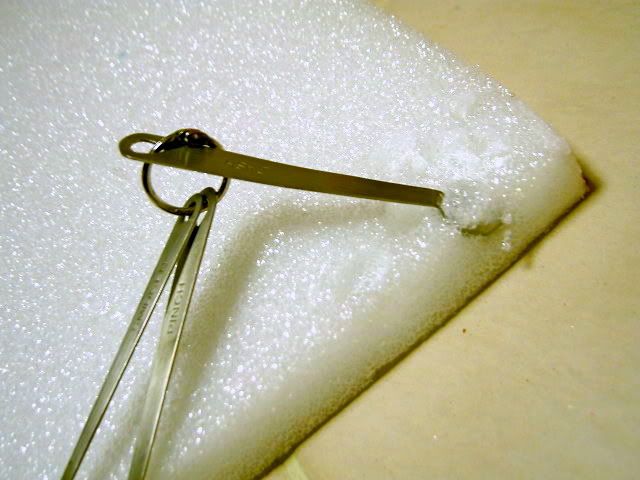 Dig down deep and then twist in a circular motion: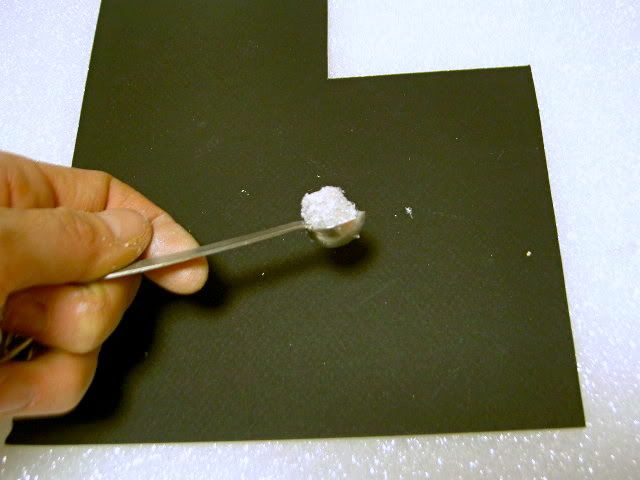 This is what comes out.
3. Take the ball and roll it between your hands like a meatball to smooth the edges and achieve a nice rounded shape: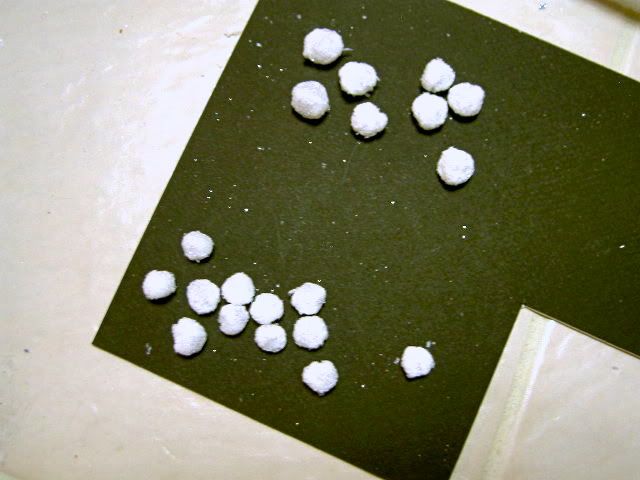 4. Make at least 6 1/2″ balls and 6 3/4″ balls:
5. Begin assembly.
Use the 5″ wire piece and slide the balls on in this order:
(Use a drop of hot glue on the wire then slide the ball over the glue.)
6. Take the 2 1/2″ wire and poke into side of large center ball.
Add same balls into place.
7. Repeat on other side for equality.
8. Spray the glitter spray paint onto the balls, then sprinkle loose glitter onto the paint.
(Do this in sections over a scrap paper to collect glitter for re-use.)
9. Make a resting cradle for the center ball with straight pins to let paint/glitter dry.
10. Hang using ribbon and a straight pin glued into the outer most ball.
Ready for Christmas.
A little STYROFOAM™ Brand Foam can go a long way.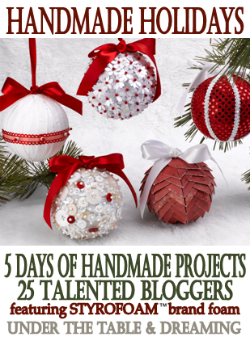 Thanks so much Jaime for sharing these beautiful ornaments. I would have never thought to roll my own balls from a block of STYROFOAM™ Brand Foam – that's a great idea.
We have one more project left for today – which will be coming up shortly. To check out all the previous guests in this series simply click the event button above. ~ Enjoy.



The Handmade Holidays series is brought to you by
STYROFOAM™ Brand Foam made exclusively by The Dow Chemical Company.
More crafting ideas utilizing STYROFOAM™ Brand Foam can be found on their
blog Crafts 'n Coffee as well as their Facebook page.
{This post is in compliance with the Federal Trade Commission's 16 CFR, Part 255. Please see full disclosure below.}