Happy Halloween! You all know my little crush on Vera Bradley
so when these Vera Bradley Pumpkins landed in my inbox this weekend, I was instantly smitten. I'm thrilled to have Crafting Rebellion here tonight to show us all how easy these fabulously stylish pumpkins can be!
Hi Stephanie Lynn Fans! I'm the Rebel Crafter from
Crafting Rebellion
. We are a brand spanking new site, started about one month ago, with fun and fresh tutorials posted weekly. Everything we do is easy and unique, like our Vera Bradley pumpkins featured here. If you love this look expect more interesting Vera stuff to come.

Decoupage pumpkins are pretty prolific this year. Just about every craft magazine has a toile version. While I like black and white toile I wanted to approach it a little differently. What would stand out on a Thanksgiving centerpiece or buffet? That lead me to this project. I originally started with leopard print, which is fabulous on the pumpkins, and then continued on with Vera Bradley. I like the mix of the leopard print with the bold paisleys and florals.

So how do you make these designer inspired pumpkins? Actually it is pretty easy and you may already have the main ingredient in your home…paper decorative hand towels. (you know the ones in your spare bathrooms). They are easy to find at any home goods type store and come in several fun patterns. These bold pumpkins would make a great gift to bring to Thanksgiving dinner.

You will need:
Decorative Paper hand towels (I used Vera Bradley and leopard print ones)
Plastic Pumpkin
Mod Podge
Foam Brush or Paint Brush
Ribbon ands Charm (optional)
White Spray Paint (optional)
Plastic Gloves (optional)

Decide on a paper napkin design. Leopard print is very easy. The print is easily repeated. The bolder the pattern the easier to follow the repeat around the pumpkin. Tiny patterns are a little trickier, but they look very cute done patchwork style.

If your paper has a lot of white on it you may want to spray paint your pumpkin white so no color bleeds through. I did not spray my pumpkins white, but I would consider it when I make them again. It would create the clearest image on the pumpkin. One of my pumpkins was already distressed white and I liked the results on that one very much.

Unfold the paper towel. You will see there is an extra white sheet behind the patterned paper.
Unpeel the inner white sheet.

Cut or tear the napkins in a few strips.
Trim off any border detail on the napkin.

Apply Mod Podge with your brush to a section of the pumpkin the size of your paper
strip.
Press your Paper down gently being careful not to tear it. Tap it gently. Using plastic gloves makes this easier.
Apply a light coat of Mod Podge over your strip.

Apply the next paper towel strip lining up the pattern as best as you can. (follow the order you tore the paper). It doesn't have to be perfect, but it looks more seamless this way.
Continue around the pumpkin. Let dry and do the bottom.

Once you are finished give your Pumpkin one or two coats overall of Mod Podge.

Once dry your pumpkin will look great! You can add embellishments like a ribbon and charm if desired. If you are like me, you will have to make a variety of sizes, and patterns, for a fabulous pumpkin display.
XOX, The Rebel Crafter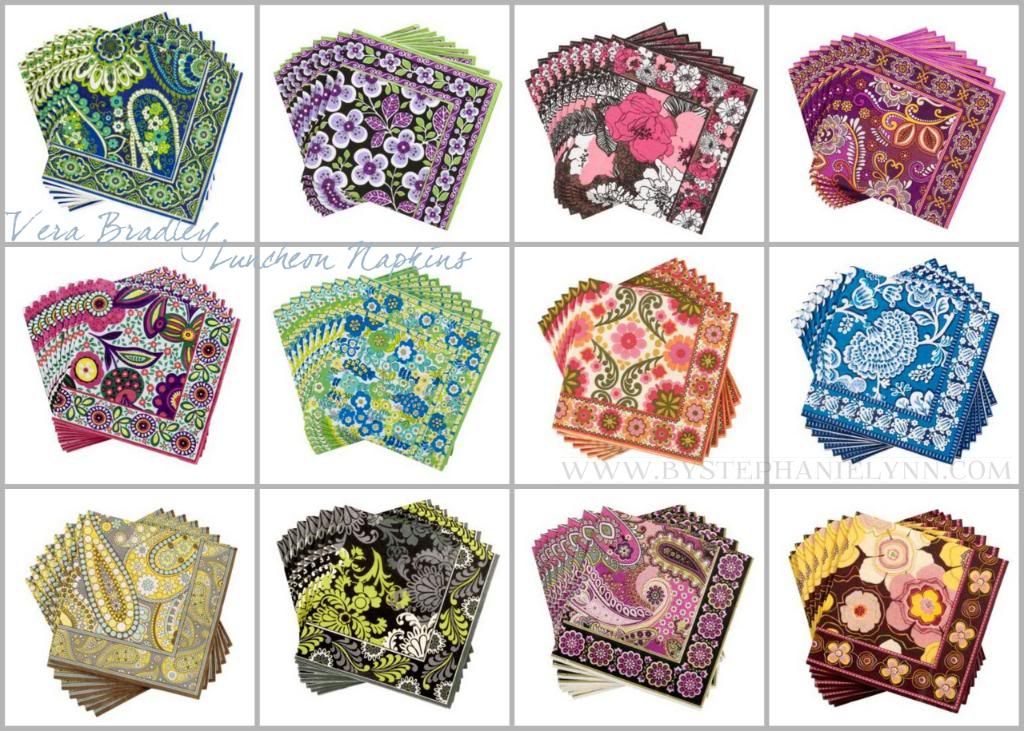 Thanks so much for sharing these darling pumpkins. The Vera Bradley Napkins
are just $5 to $8 for a pack, depending on the size – which I think is a fantastic price for the designer patterns that can be used to cover practically anything!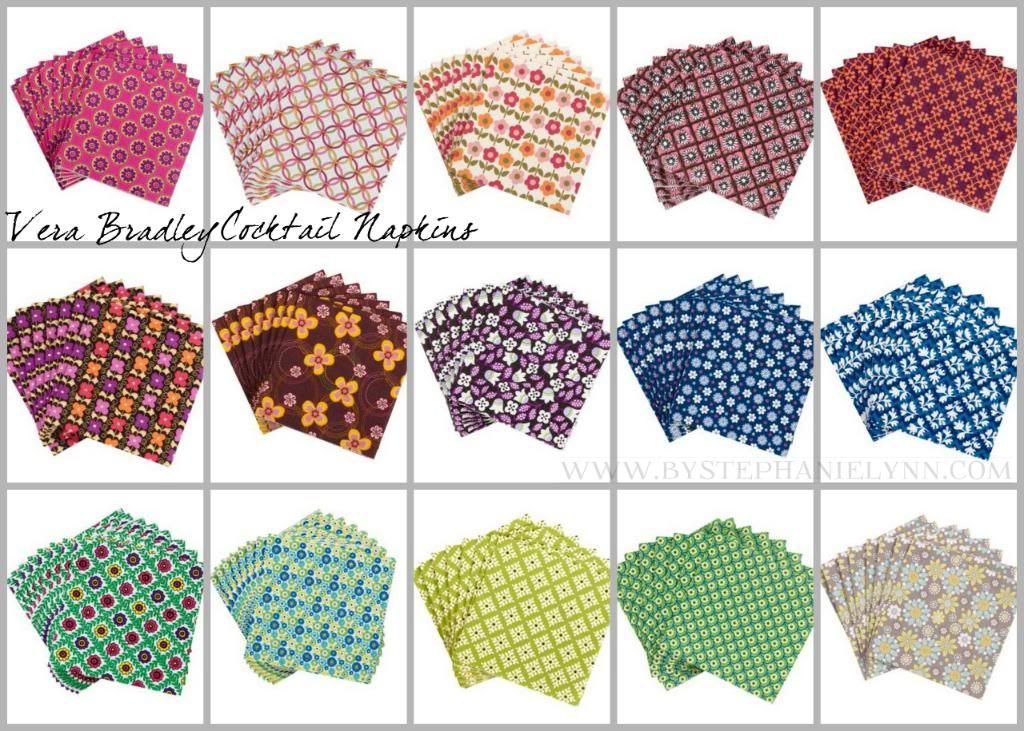 If your a VB fan just think of the possibilities ♥
Don't eat too much candy tonight ~ Enjoy!