Thanks for stopping by and joining us for the
Handmade Ornament Series
This week we are sharing last minute ornament ideas for the season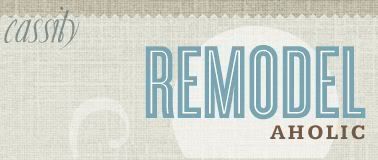 Please welcome our next guest,
Cassity
from
Remodelaholic
Hey Y'all! This is Cassity from Remodelaholic. I am so excited to be here today! Can you believe we only have about 10 days til Christmas? TEN, 1 – 0… WOW! I think I am more excited than my daughter, this will be her first Christmas, that she really understands… and I am counting down the days.
For my homemade Christmas ornament, I thought I would show you how to make one of the simplest beaded ornaments you can make. This takes no skill (none whatsoever!), and is super fast… I tell you, the perfect homemade ornament!
What you will need:
26 gauge wire (approximately 13" per ornament)
Small glass beads
Tools:
Wire cutting needle nose pliers
Let's begin.
Step One:
Start by cutting your wire to length.
Depending on the final size you want. For a 3 1/2" tall finished ornament you will need approx. 13" of length. Start by wrapping the end of the wire around the tip of your needle nose pliers to create a loop. I did this twice.
Step Three:
When you have about 12 inches of strung beads, you need to leave yourself about 1/4 of an inch and wrap the excess around the base of the first loop. After you have wrapped it about 3 time, feel free to cut off the extra wire.
Step Four:
Now shape your ornament. Starting on the side without the extra bit of wire. (as you bend the shape you will slowly use up that 1/4 of an inch.
Step Five:
Add a hook and hang it in your tree or add it to a gift! DONE!
See! I told you it was totally easy! It is a great ornament for gift since it is so quick!
Merry Christmas! Everyone… I hope you will stop by Remodelaholic!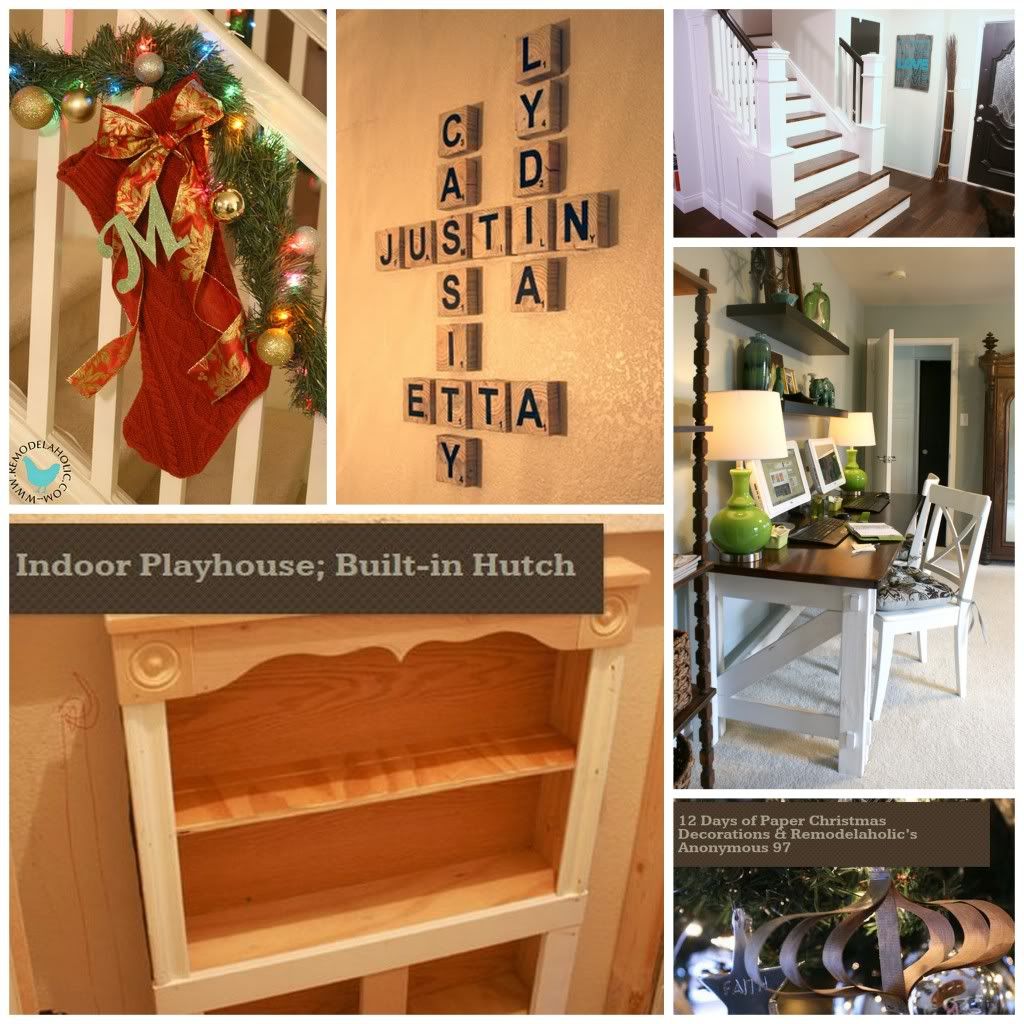 ♦ For more inspiring projects and crafts, visit
Remodelaholic ♦
Cassity can also be found on Facebook
♦ and
Twitter
I be back shortly with a yummy mommy treat to make for the holidays ~ Enjoy!