Hope everyone is enjoying this wonderful holiday weekend. Many of you probably already have your Easter table dressed and ready for guest, however if you are like me this year – it is something that will be put together, last minute, tonight.
Easter has crept up on me this year and among everything else, I am going to wing getting everything ready for tomorrow. Although what makes a great gathering is family, friends and the company you are with – it does not take much to add a little festive touch to your table with these easy and simple centerpiece ideas.
35 Easy and Simple Easter & Spring Centerpiece Ideas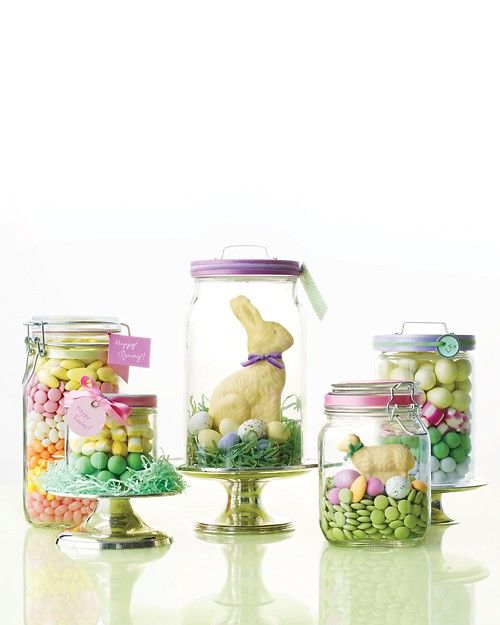 Candy Filled Jars via Martha Stewart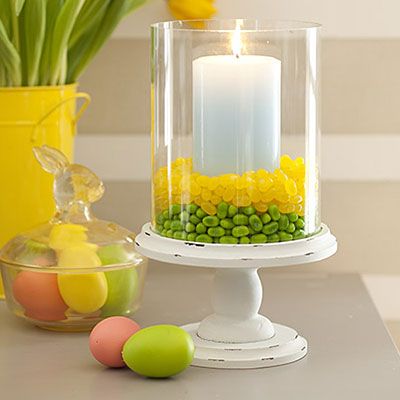 Jelly Bean Filled Hurricane via All You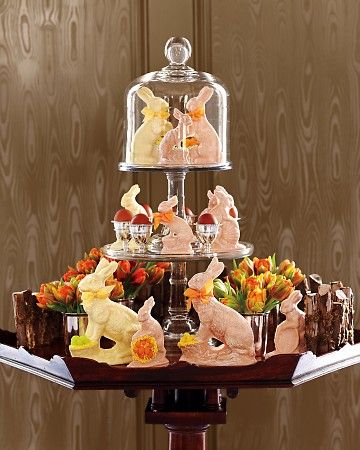 Tiered Chocolate Bunny Display via Martha Stewart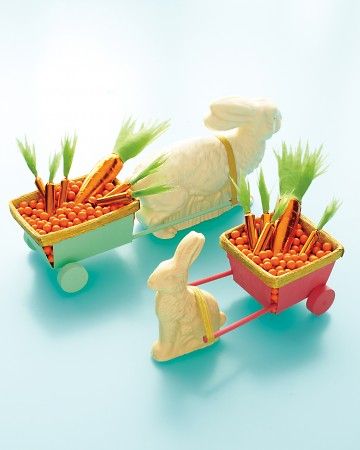 Chocolate Bunny with Candy Carts via Martha Stewart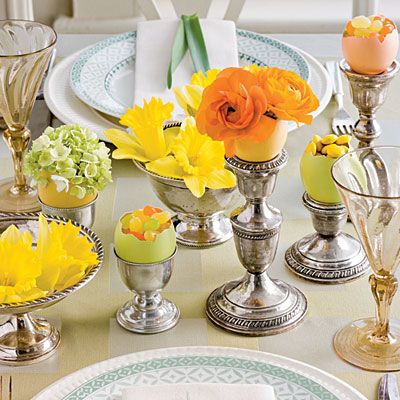 Candy and Flower Filled Egg Shells via Southern Living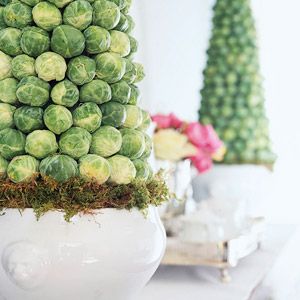 Brussels Sprout Topiaries via Midwest Living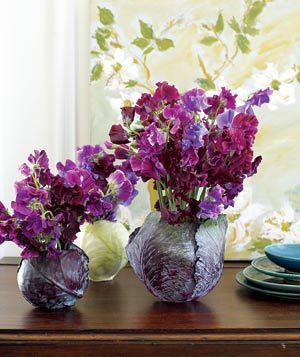 Cabbage Centerpieces via Real Simple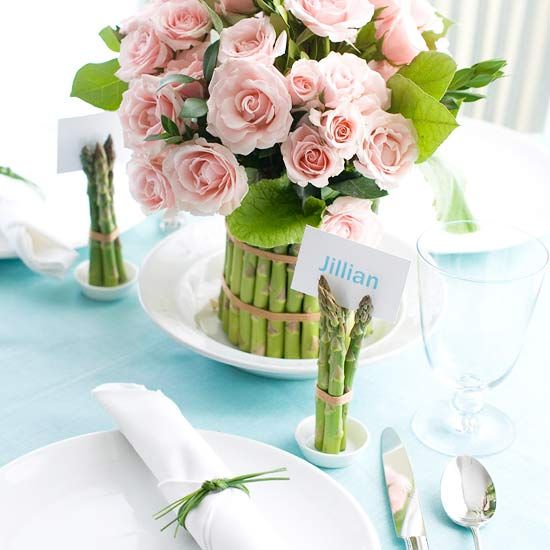 Asparagus Wrapped Vases via Better Homes and Gardens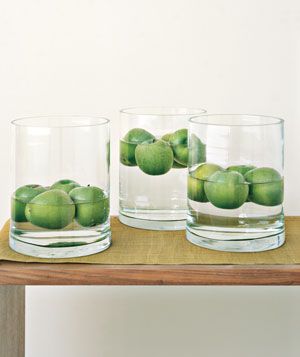 Floating Apple Centerpieces via Real Simple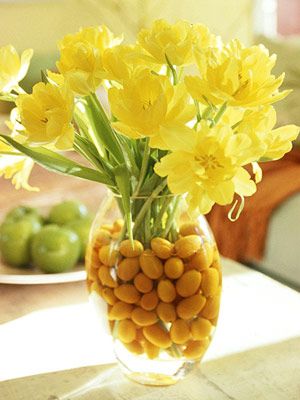 Kumquat Filled Vases via Midwest Living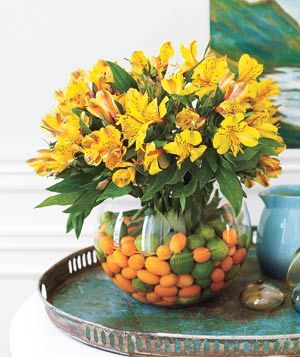 Mini Limes and Kumquat Filled Fishbowls via Real Simple

Food Colored Water Vases via Rachel Ray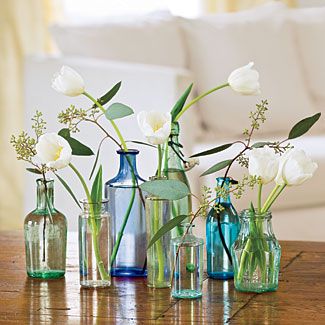 Mini Bottle Vases via Good Housekeeping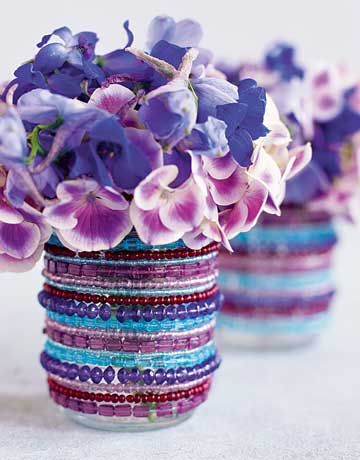 Beaded Bracelet Wrapped Votives via Country Living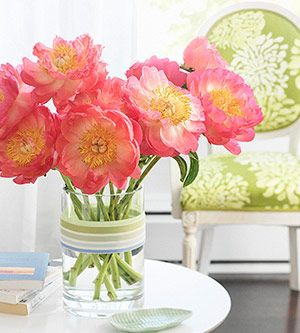 Ribbon Wrapped Vases via Midwest Living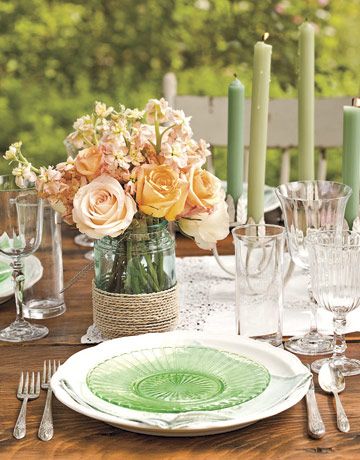 Twine Wrapped Mason Jars via Country Living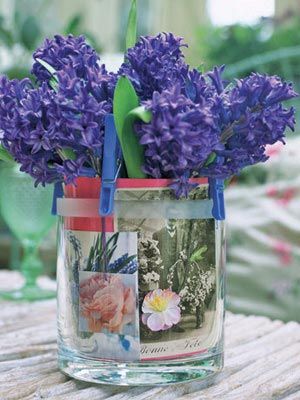 Photo Lined Vases via Country Living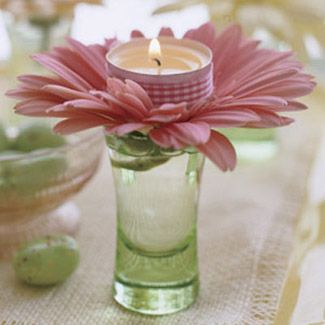 Tealight Topped Gerber Daisies via Good Housekeeping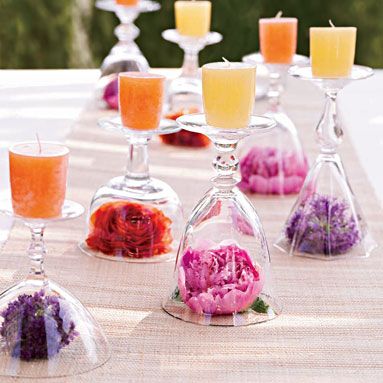 Wine Glass Covered Flowers via Rachel Ray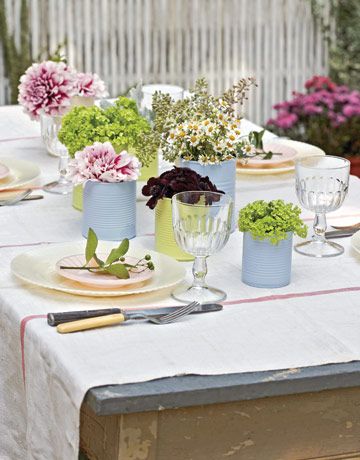 Painted Tin Can Vases via Country Living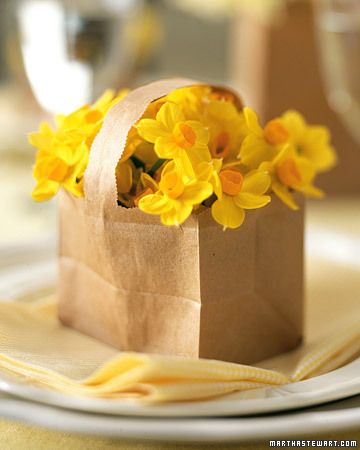 Brown Paper Bag Flower Baskets via Martha Stewart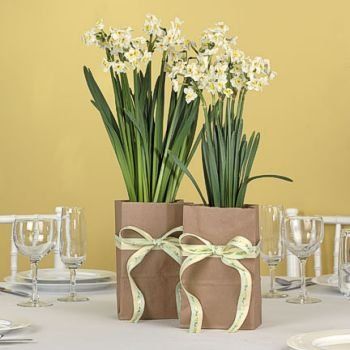 Brown Paper Lunch Bag Covered Florals via Pretty Petals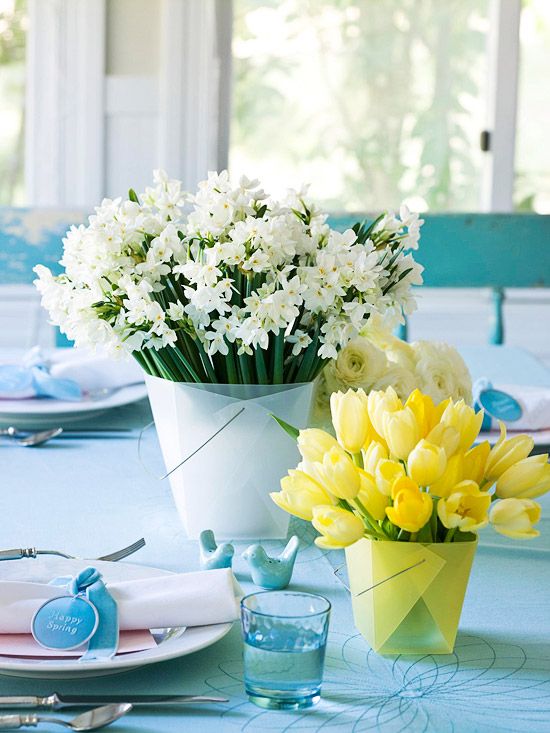 Take Out Boxes and Fresh Flowers via Better Homes and Gardens

Fresh Grass Wrapped Pots via All You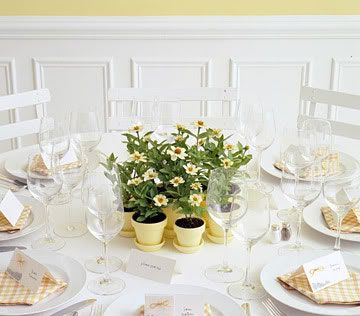 Potted Plant Centerpiece Grouping via Martha Stewart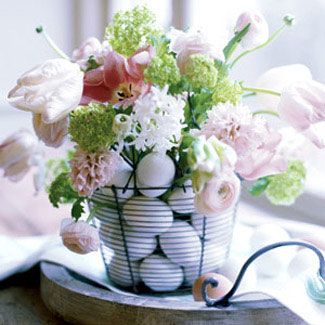 Egg Filled Wire Baskets via Good Housekeeping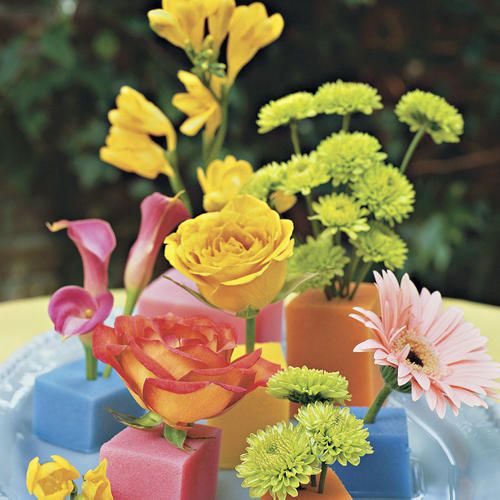 Spray Paint Florist Foam Vases via Southern Living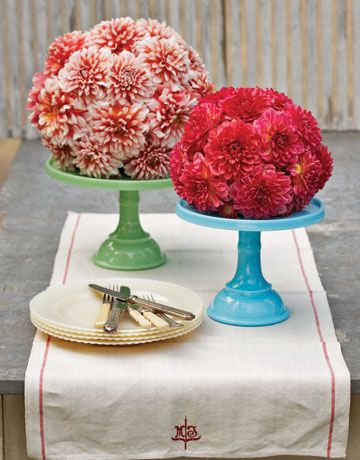 Floral Foam Bud Filled Spheres via Country Living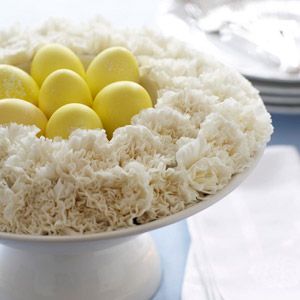 Carnation Nest Centerpiece via Midwest Living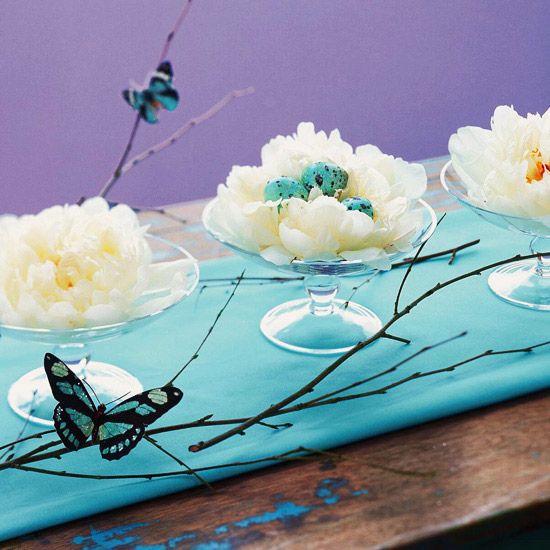 White Flower Nests with Candy Eggs via Better Homes and Gardens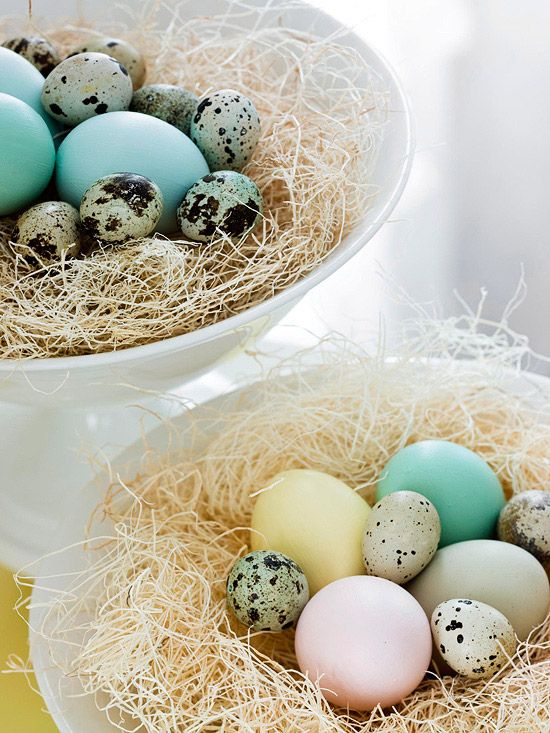 Easter Grass Nests via Better Homes and Gardens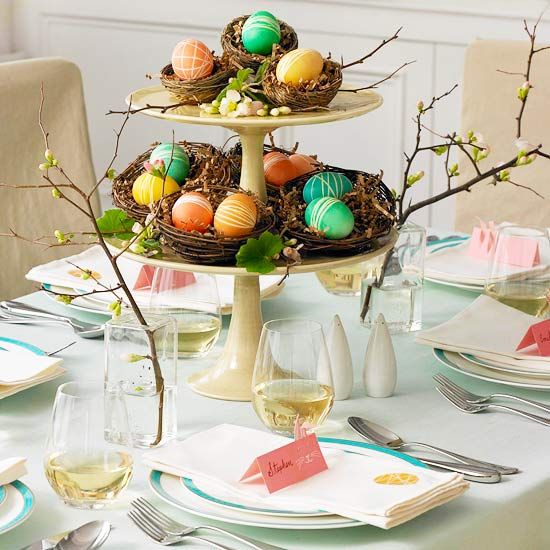 Double Tiered Cake Plates with Egg Filled Nests via Better Homes and Gardens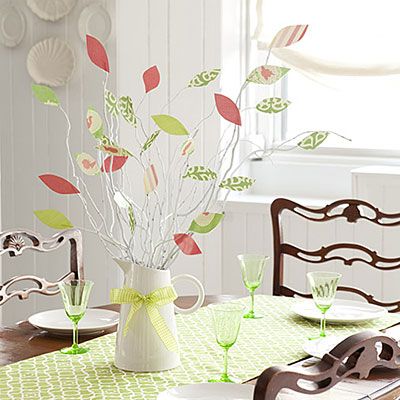 Paper Leaves and Painted Branches via All You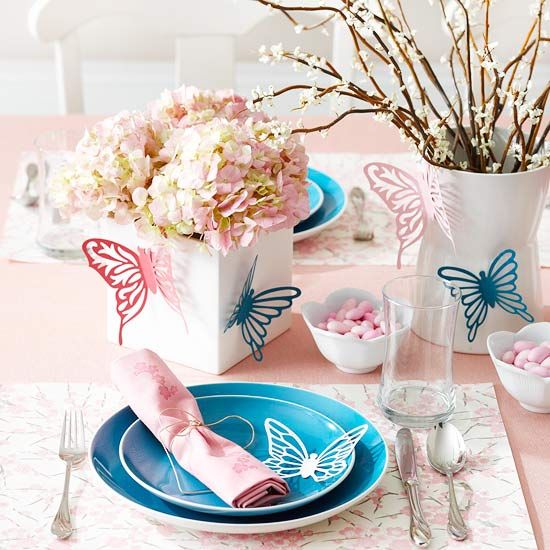 Paper Butterfly Accents via Better Homes and Gardens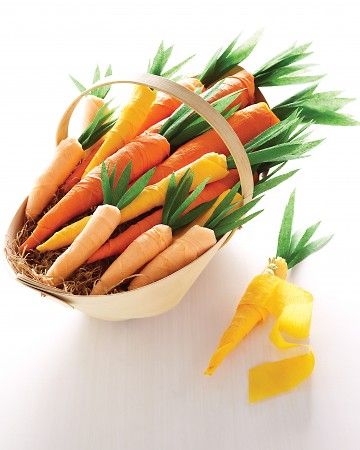 Crepe Paper Wrapped Carrots via Martha Stewart
Wishing you and your family a fabulous Easter Sunday ~ enjoy.