This post brought to you by
Sharpie®
. All opinions are 100% mine.
I really like to have a stash of extra gifts on hand during the holidays…just in case
hostess gifts, delivery people, the mailman….they always come in handy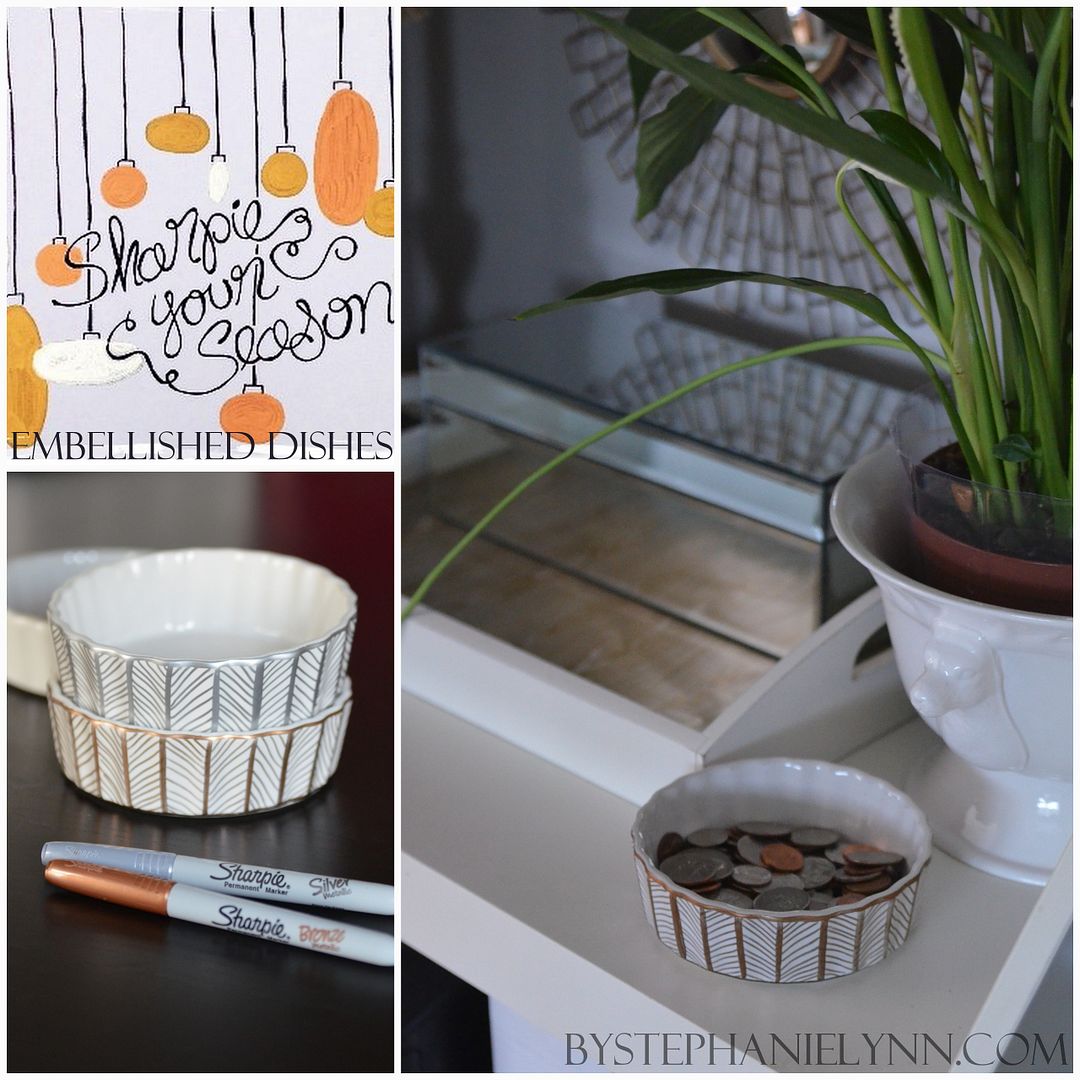 Quick and easy projects always fit the bill and with a
Sharpie®
in hand
'the inexpensive plain and simple'
can instantly be transformed into something much more
The only materials needed for this incredibly easy project are
Sharpie®
fine point permanent markers or Metallic Sharpie® permanent markers
and any oven safe dish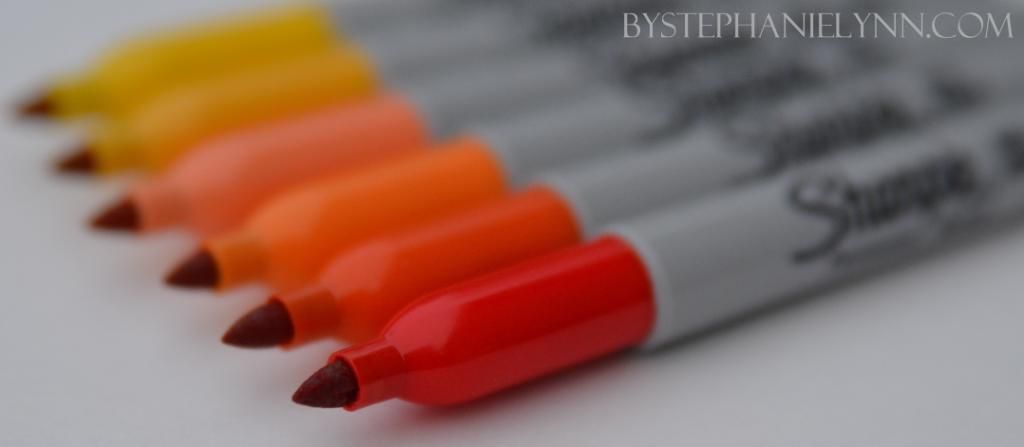 There are always black Sharpie® markers on hand around here – but black is not only Sharpie® color available. The fine point permanent markers are available in a convenient 12 count package –
so that every color you could ever want is at your fingertips.
And if you are looking for a little glitz and glam,  the new Metallic Sharpie® permanent markers
are now available in gold, silver and bronze.
The fine tip markers are my favorite for writing and drawing
and seem to work best when doing a project like this, free handed.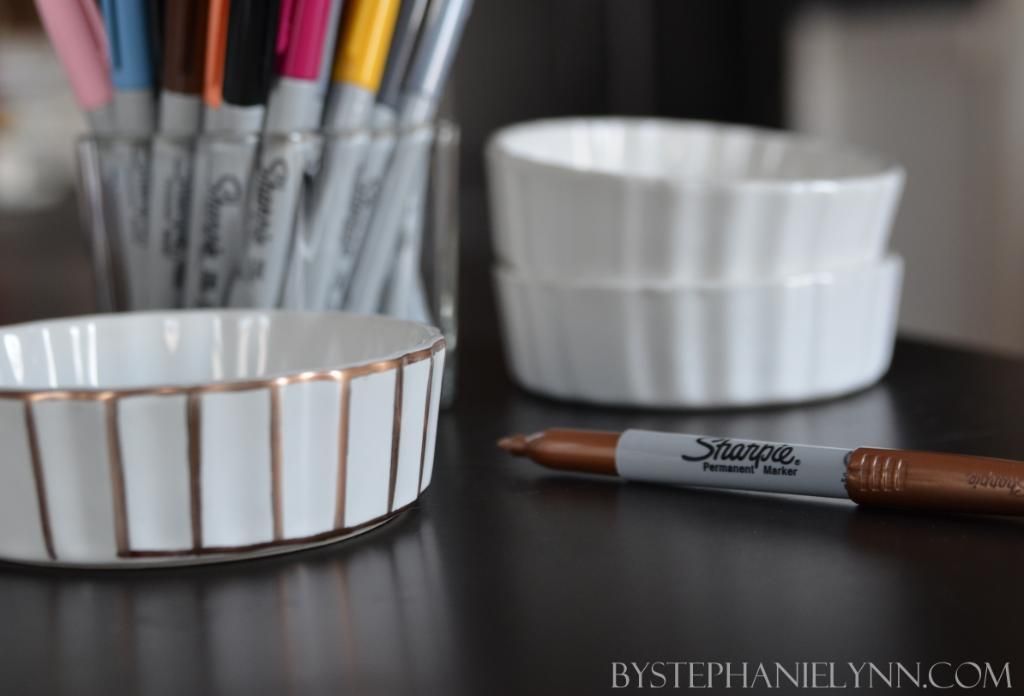 Each dish was cleaned and thoroughly dried prior to starting.
Then I just got a little creative with the bronze and silver Sharpie® markers.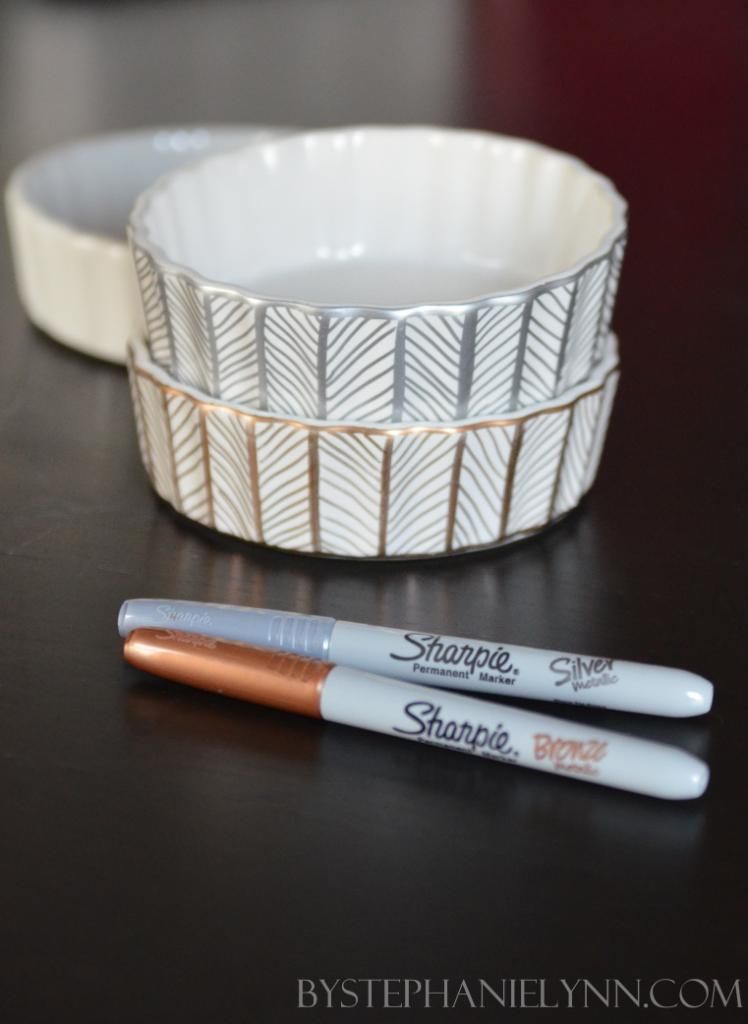 Once the designs were drawn, the dishes were placed on a cookie sheet
and baked at 350° for 30 minutes to set the design.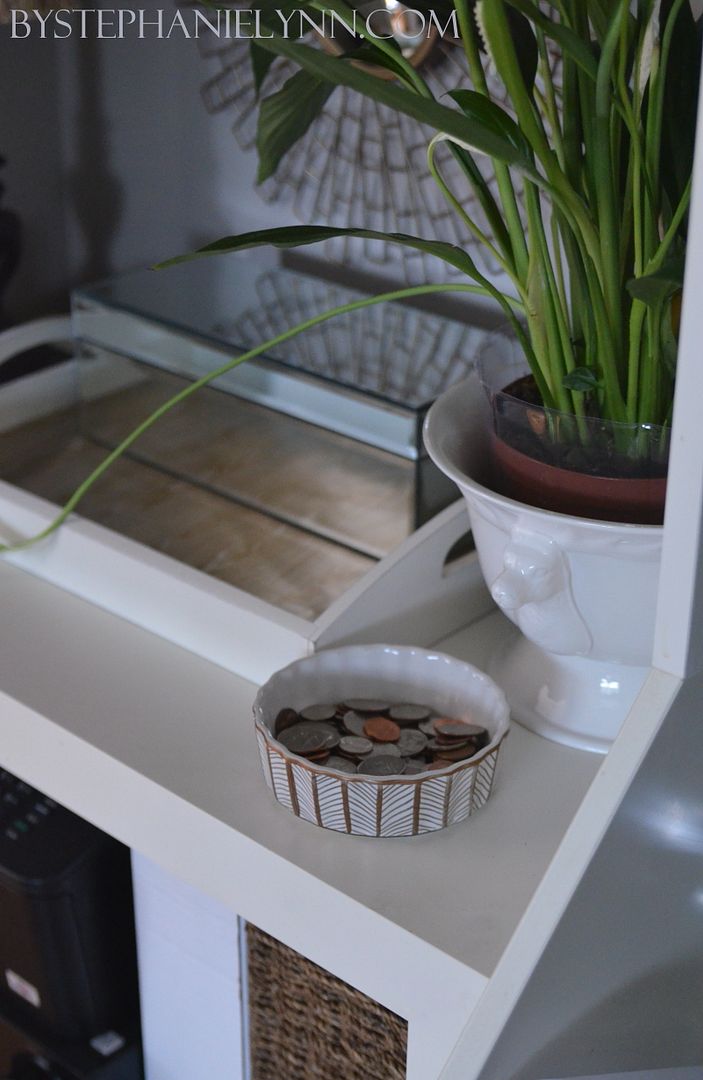 The possibilities are endless. It is such a quick and easy way to add a personalized handmade touch
to an otherwise plain and simple dish.
I already put one to good use as a little 'catch all' by our keys – to hold our loose change.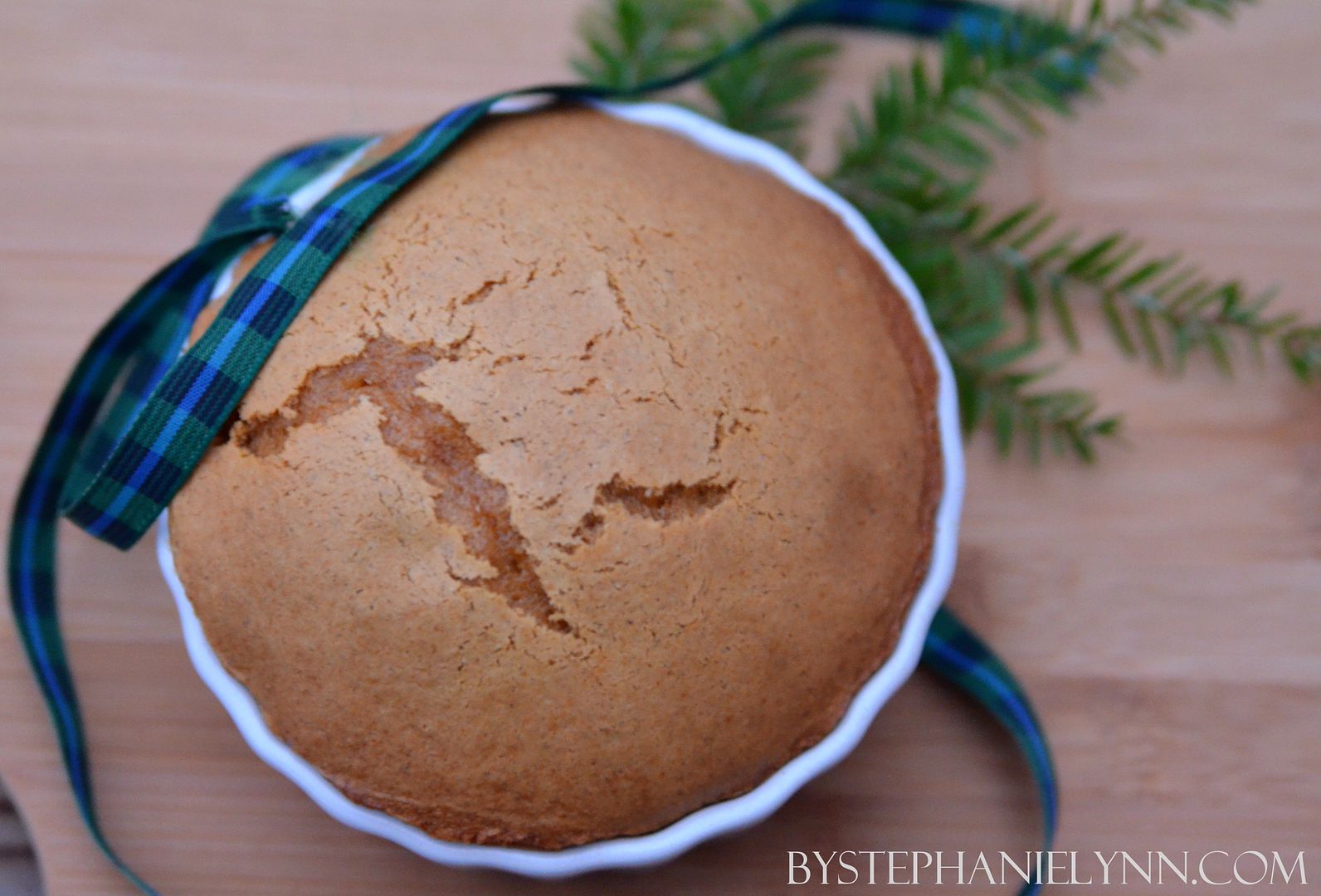 I think the rest will make perfect presentations for some homemade tasty treats.
As to whether the design will be permanent or not will depend on individual piece, how it is being used and how it is cared for – so be sure to do a test run before giving, as the results do vary.
If the pieces are being used for actual food purposes – I highly suggest they be hand-washed.
Enjoy.
For a peek at more ideas to how to Sharpie® Your Season this year