I always have problems finding table coverings for my dining room table. Whether I'm looking for something specific to fit a particular dinner or party theme or simply need something to protect the top – the fact that my table is 103 inches long automatically narrows down my choices.
as I figure I can always repurpose the material in some way when it's no longer needed on the table.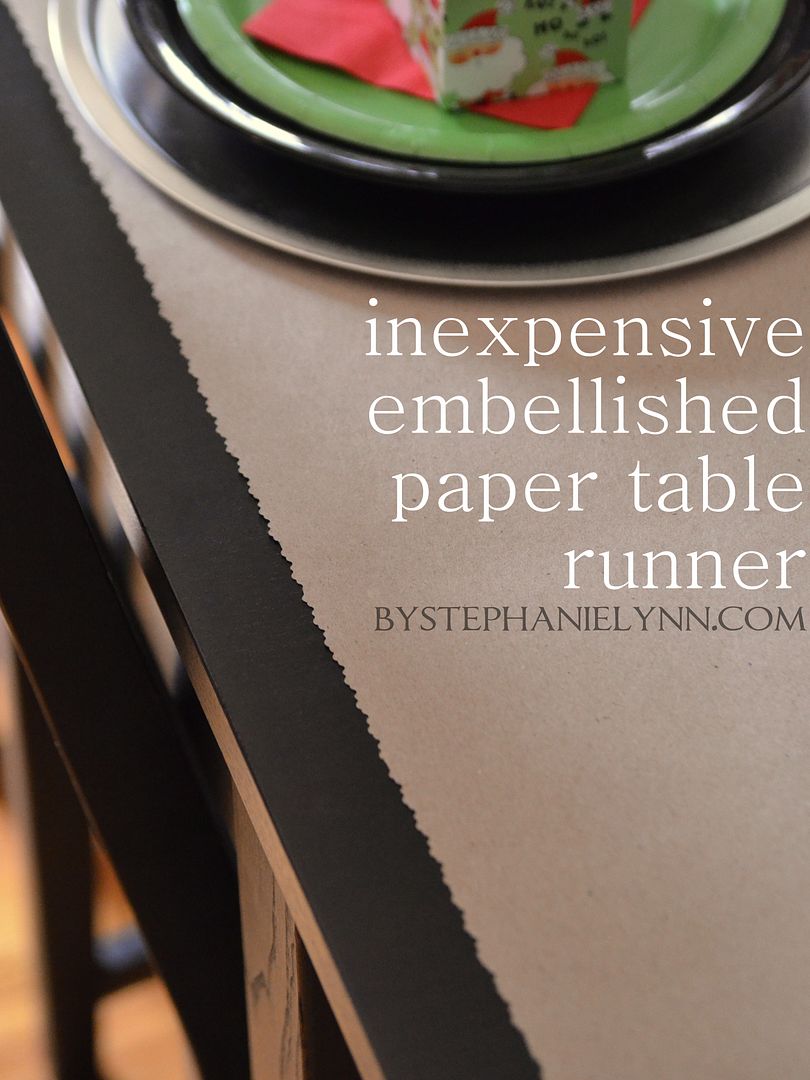 My other super easy go-to, especially if time is of the essence, is this inexpensive paper table runner. It's practically a no-brainer.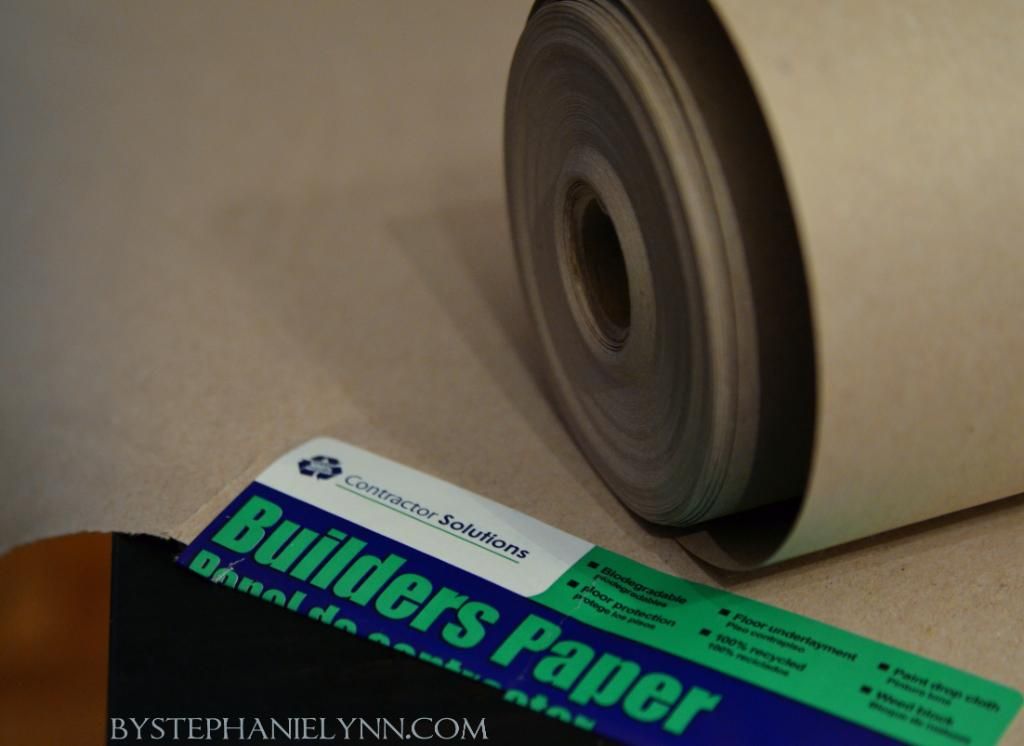 The brown kraft-like paper is actually builders paper and can be found at your local hardware store in the painting department. The roll costs around $10 and is huge – definitely large enough to last through a couple years of parties and events. It has a nice sturdy weight to it as well making it a great versatile paper to have stashed in your crafting room to use for other projects.
I used this paper runner to cover the table for our recent gingerbread house and cookie decorating get together. I really liked the fact it was disposable – especially once the kiddies were done with the colorful icing, sprinkles and sugar confections – it has definitely been kid tested and approved.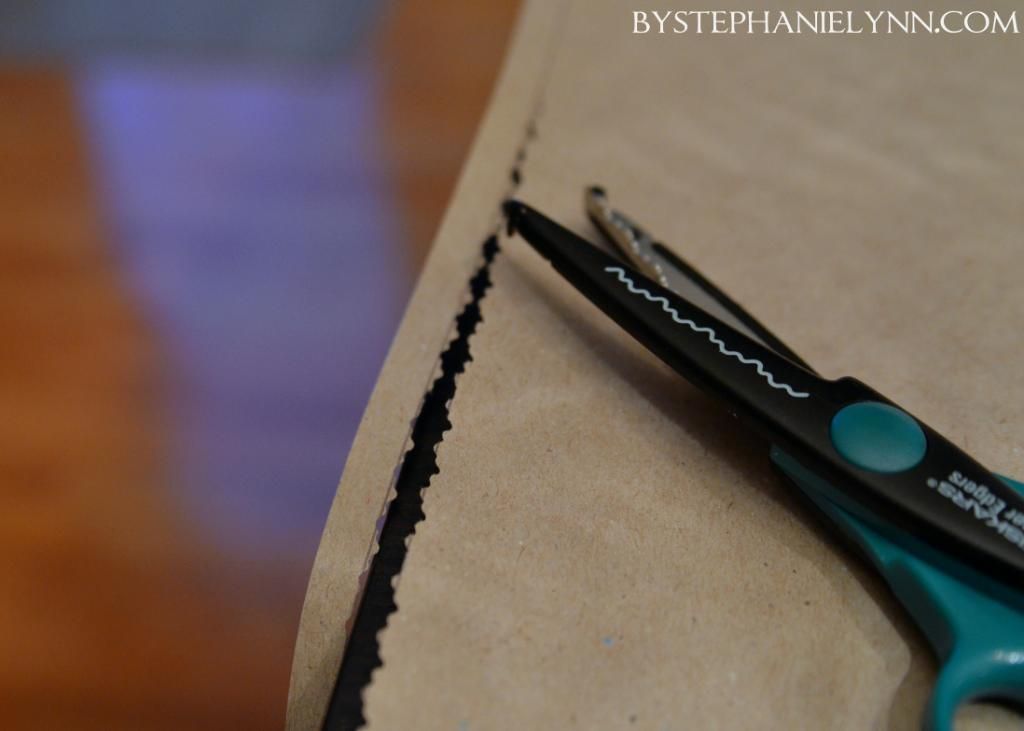 The 'fancy' edging was made by simply cutting the edges with decorative scissors.
To ensure my lines were straight I used a ruler to draw some guidelines.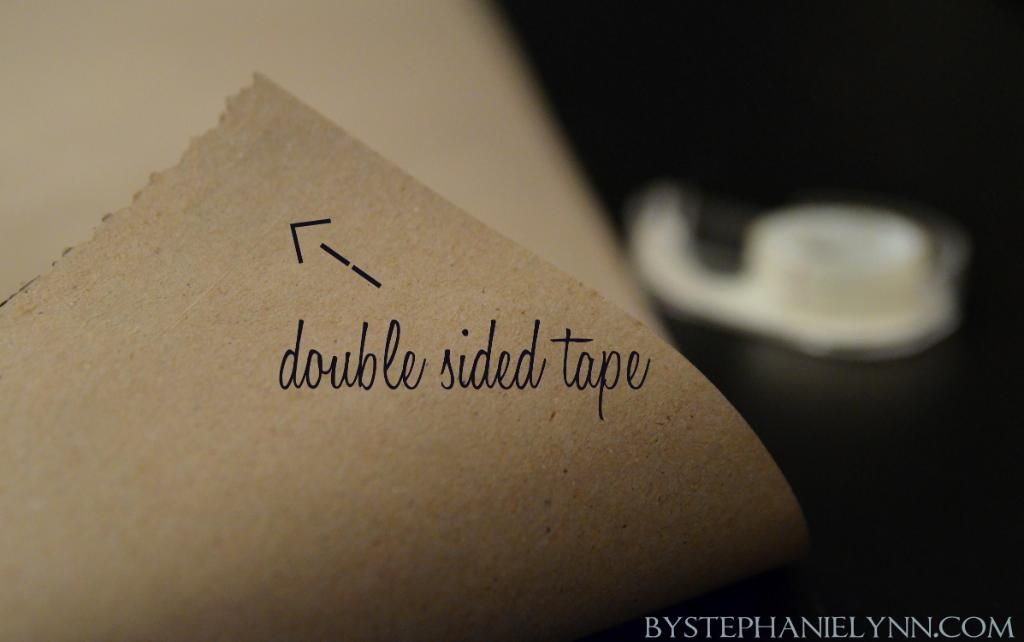 I used double sided tape on the corners to attach the runner to the table and hold it in place.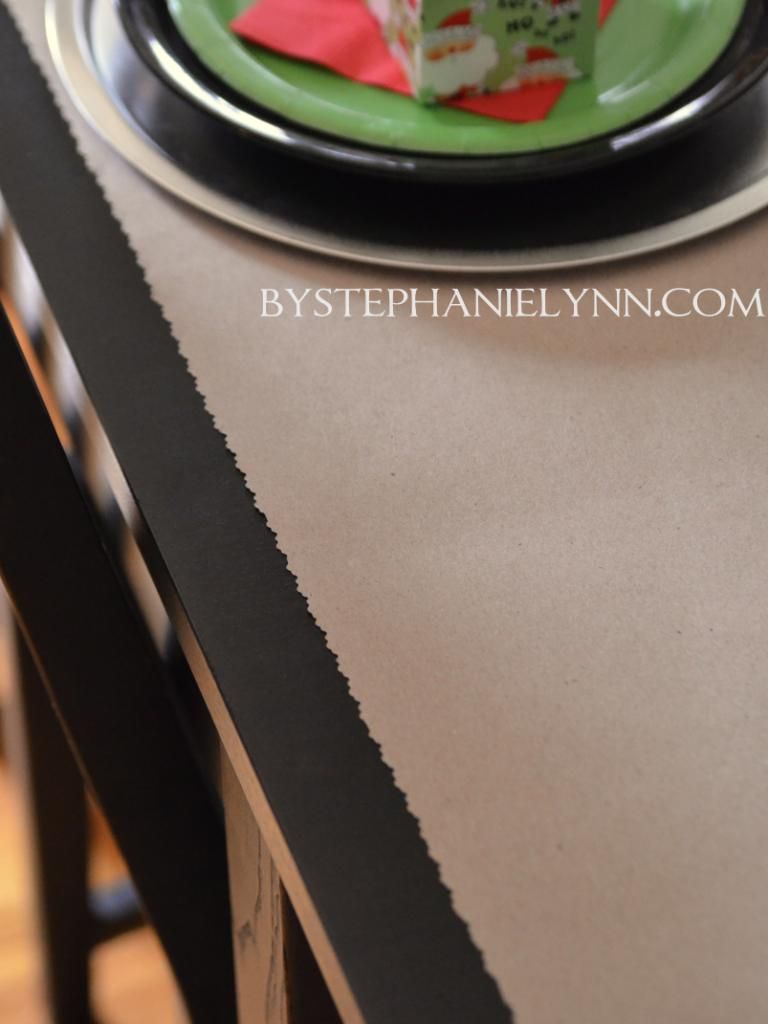 Once measured and cut the possibilities for embellishing this paper table runner are endless.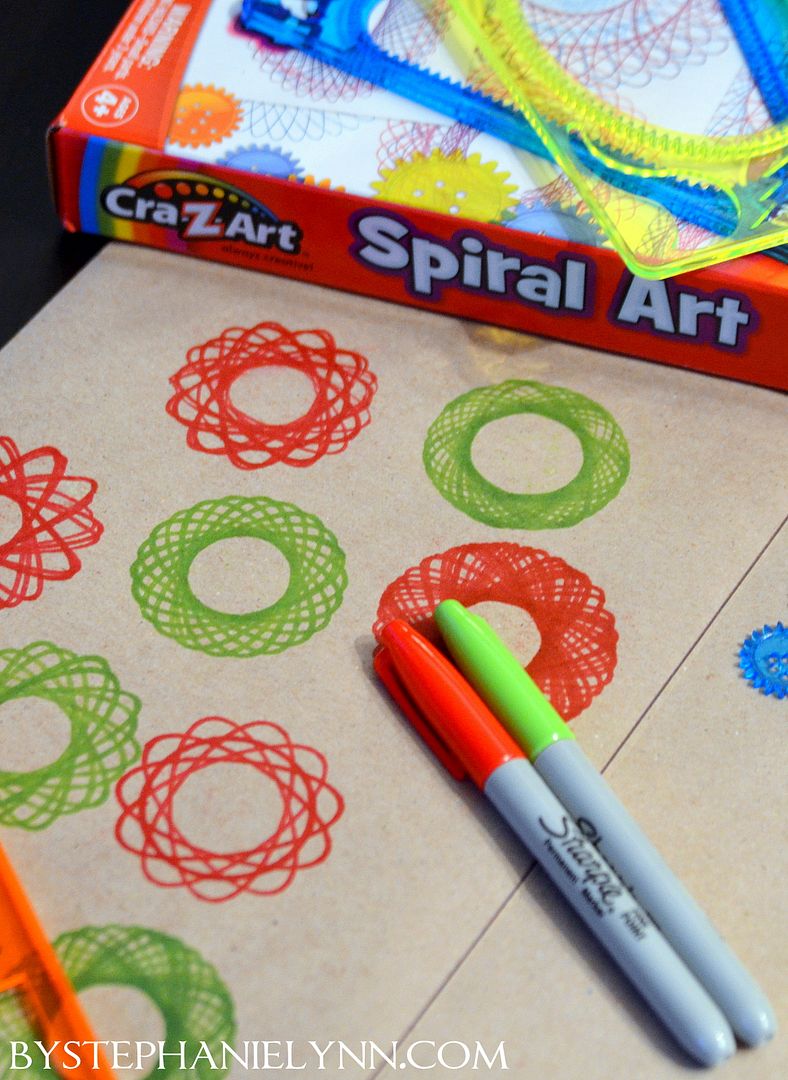 I used a $5 spiral art kit I picked up at my local Dollar General to add some whimsical red and green touches to this runner used for the kiddies party. I am still fascinated by the designs these little plastic contraptions produce – so fun!