This weekend we are hosting a little get together for CJ and a couple of his cousins –
a fun, highly anticipated, annual gathering to bake cookies and decorate gingerbread houses.
I had high hopes of making our houses from scratch this year; I even ambitiously bought the cool cookie cutter set. Though after a week that didn't really go as planned,
I resorted back to the trusty ole quick, easy, and always reliable Graham Cracker House Plans.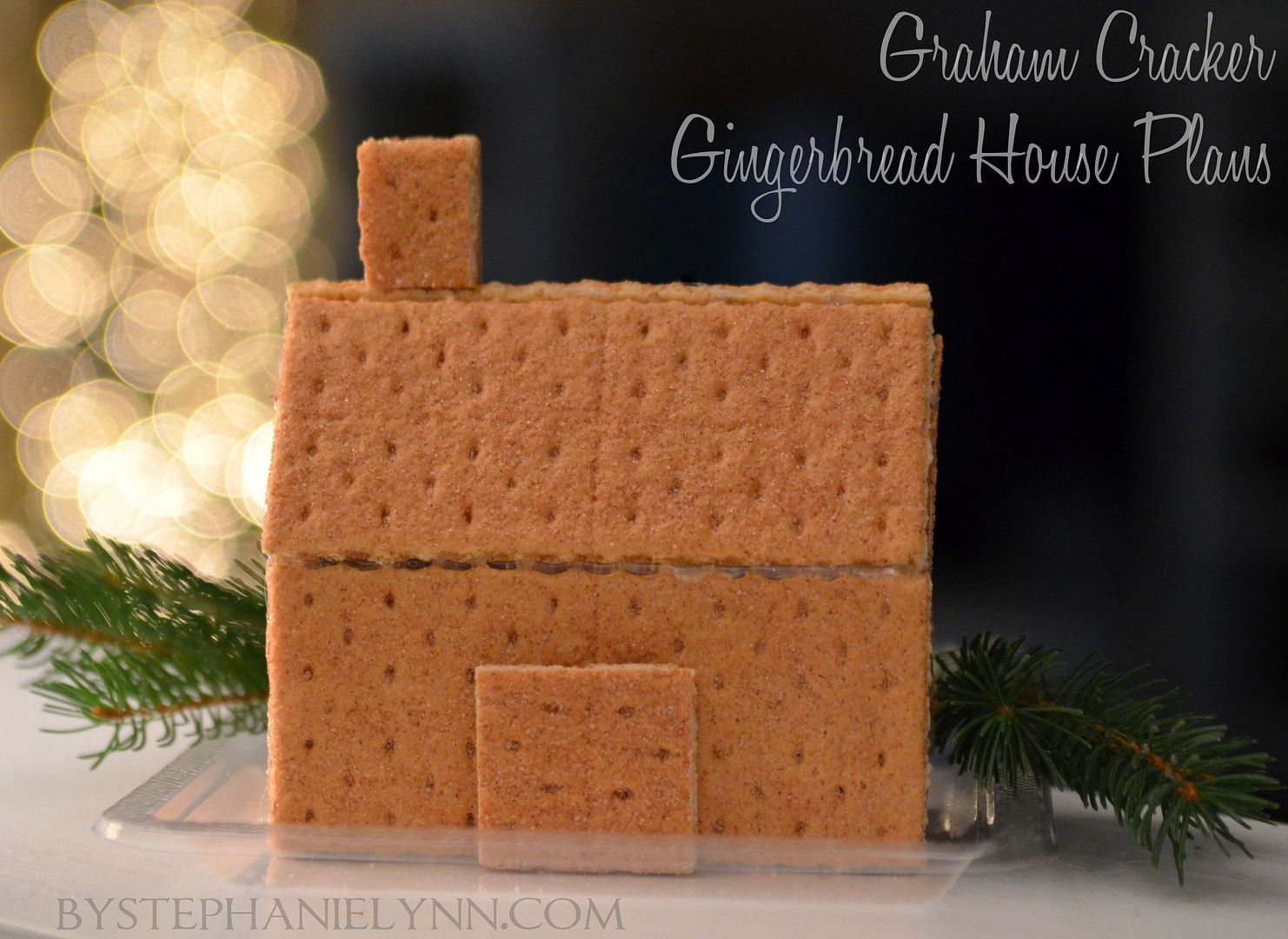 Since all of the kiddies are under six, I took pleasure in constructing the houses before the actual party – to not only save time, but to reinforce them as well –
preparing them for the little, innocent, crafty hands that will soon be taking over.
There are many different creative ways to construct a graham cracker gingerbread house – these are our tried and true foolproof plans.
6 full graham crackers are needed for each house…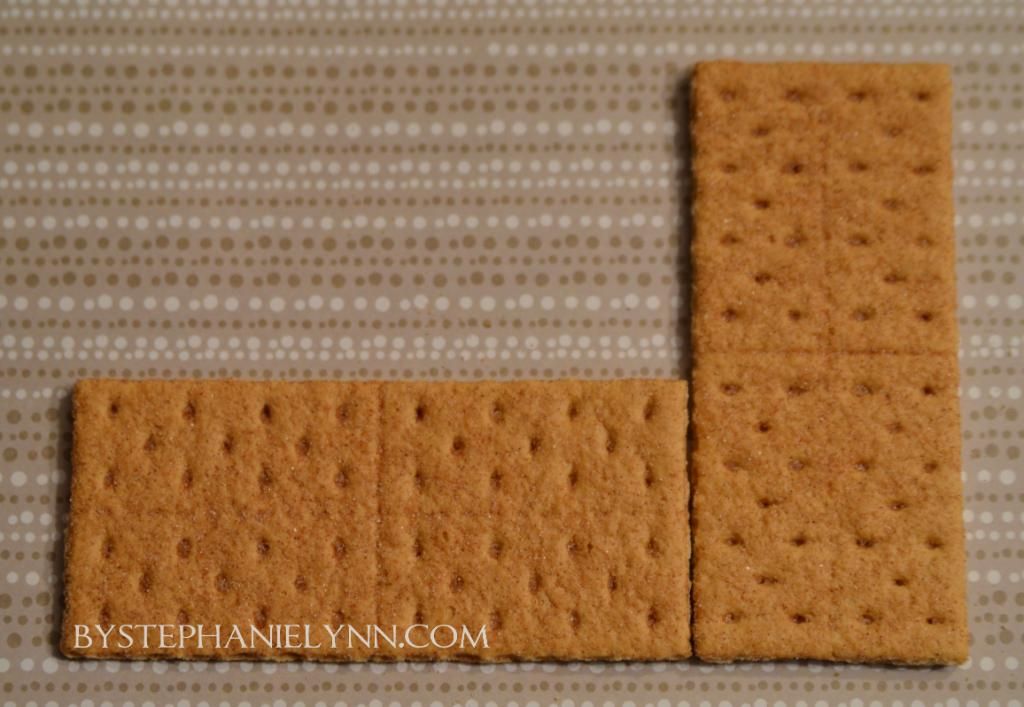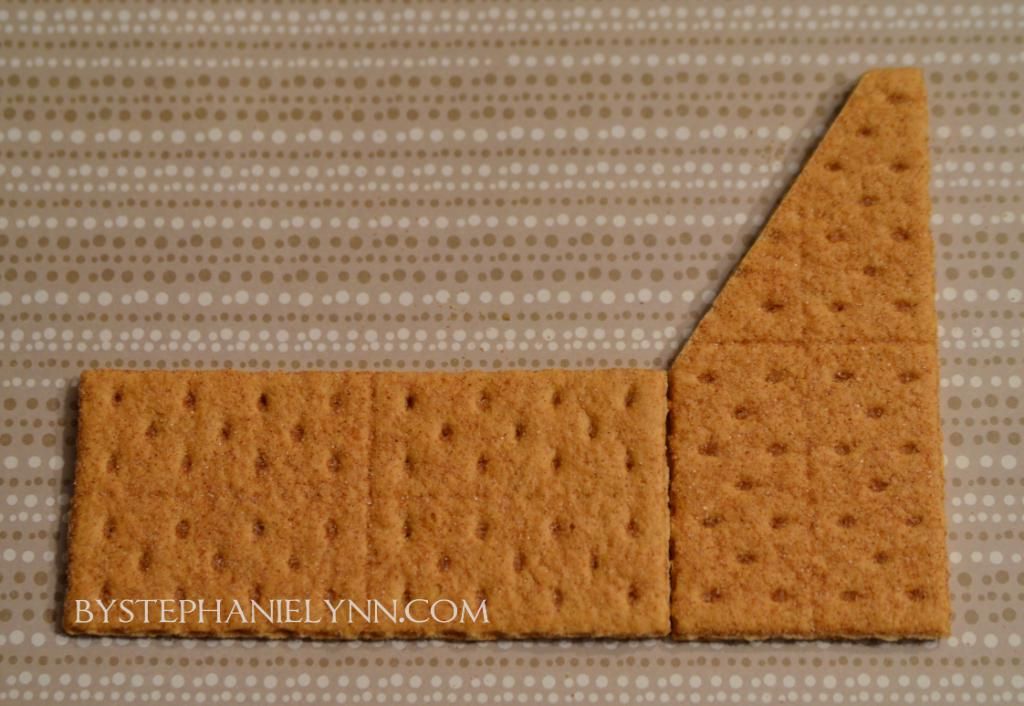 Cuts are made using a sawing motion with a sharp serrated steak knife.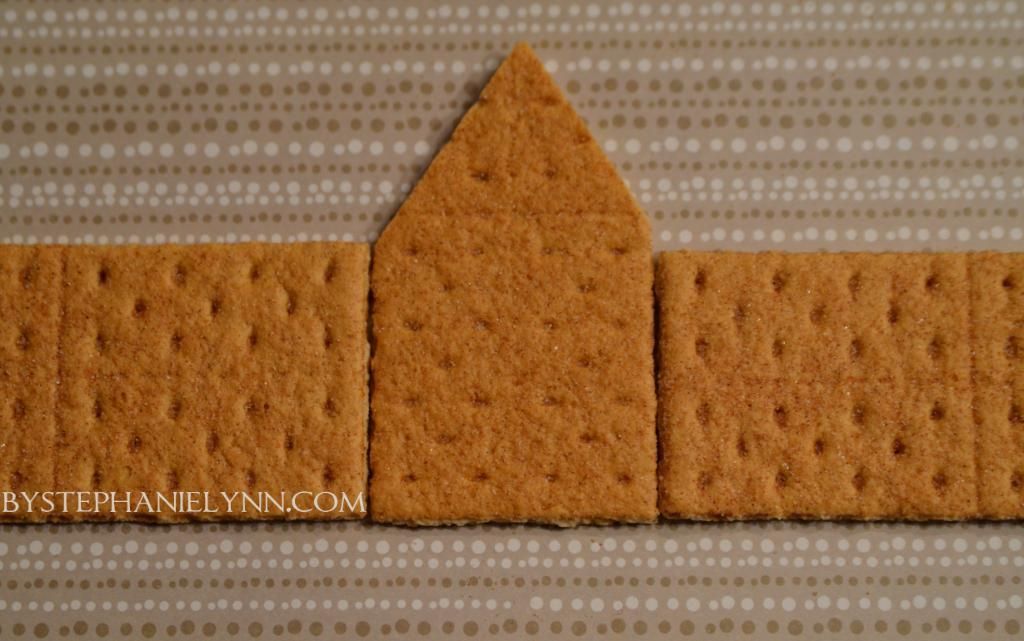 Note the angle of the roof on the 'front' piece is cut using the 'side' crackers as a guide.
Once the 'front' piece is cut, lay it on top of another full graham cracker and make the same angled roof cuts to create the 'back' piece.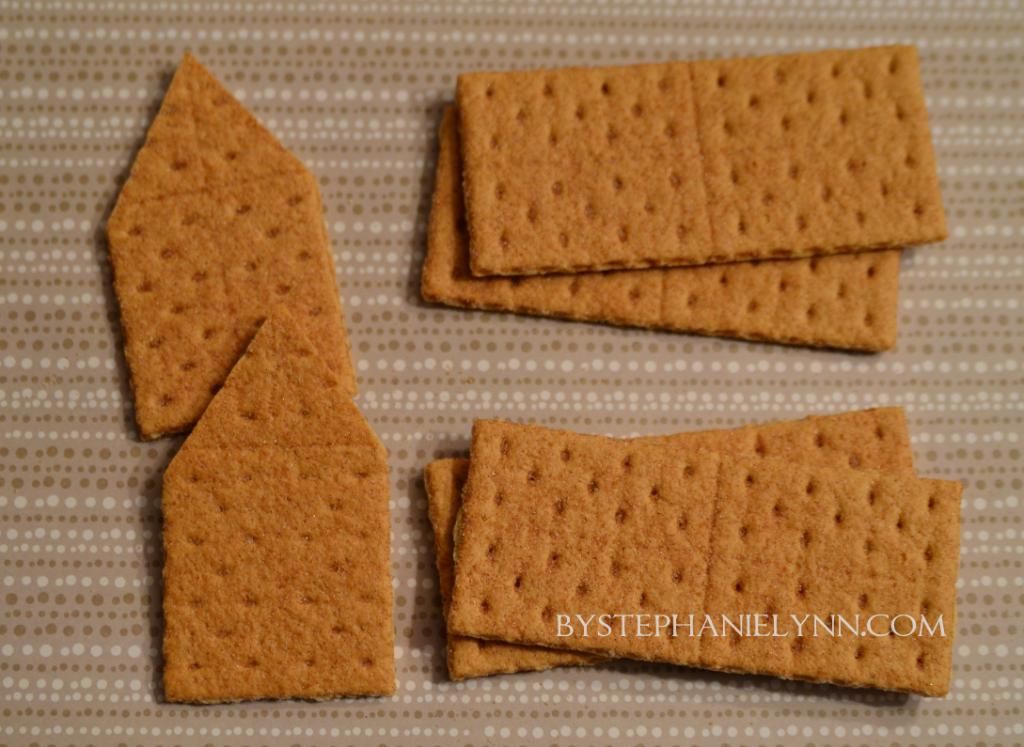 When complete you should have the following:
A Front and Back Piece – both cut exactly the same
2 Full Graham Cracker Side Pieces
2 Full Graham Cracker Roof Pieces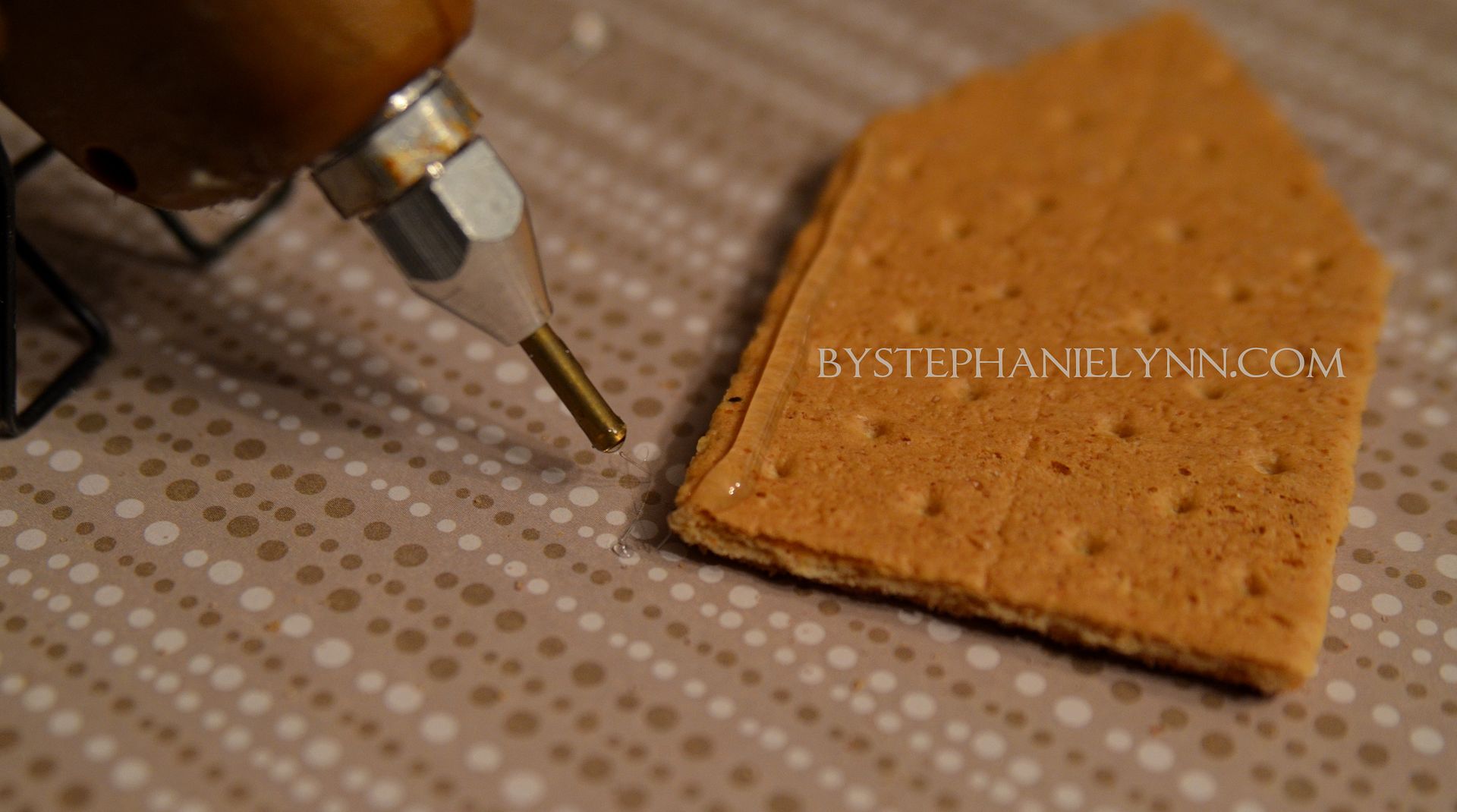 Hot glue is used to construct and reinforce the houses….lots and lots of hot glue.
It dries quickly, holds very well and helps to stabilize the house while it is being decorated
by the little hands.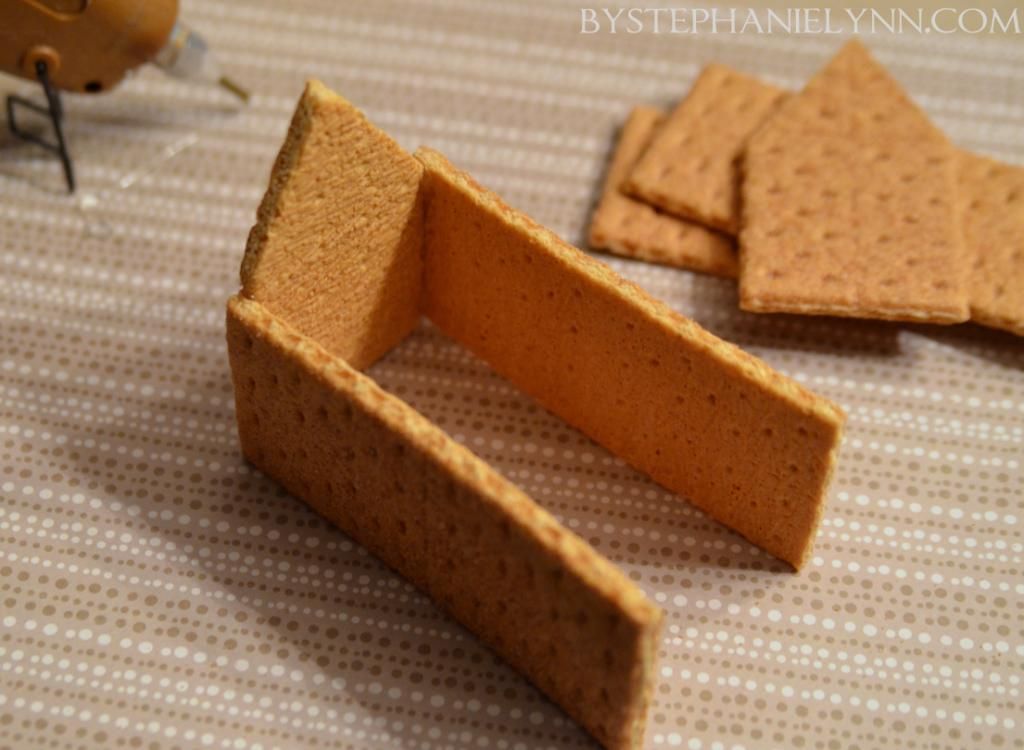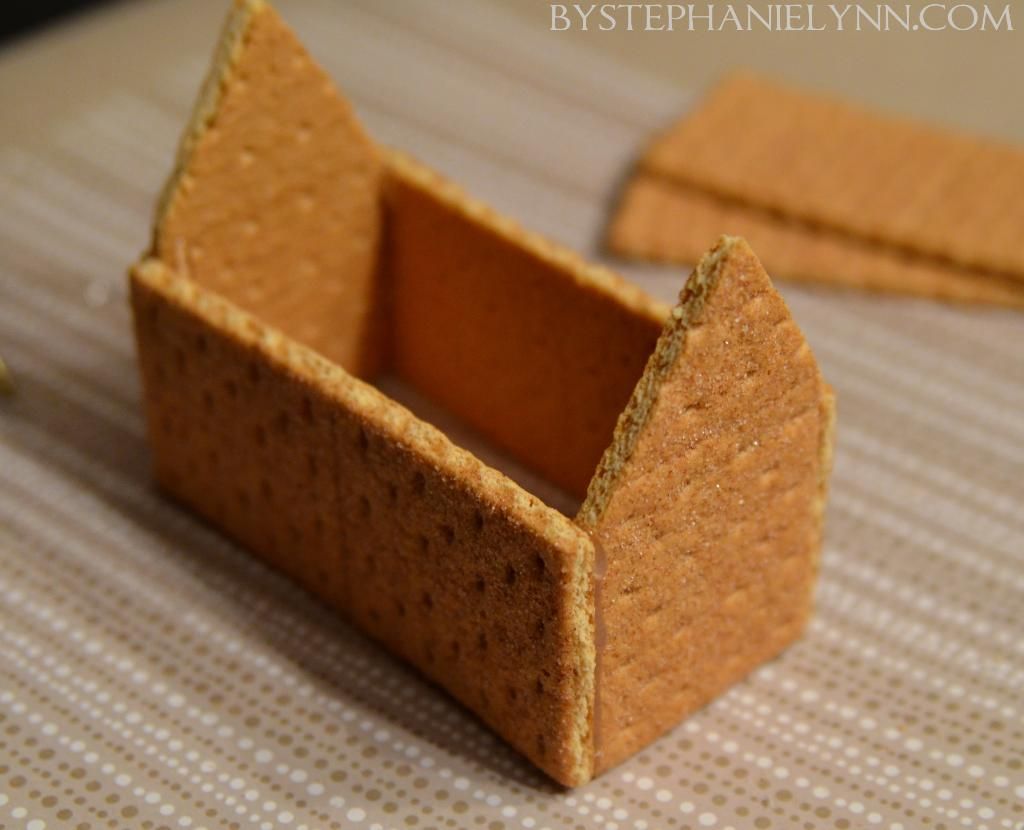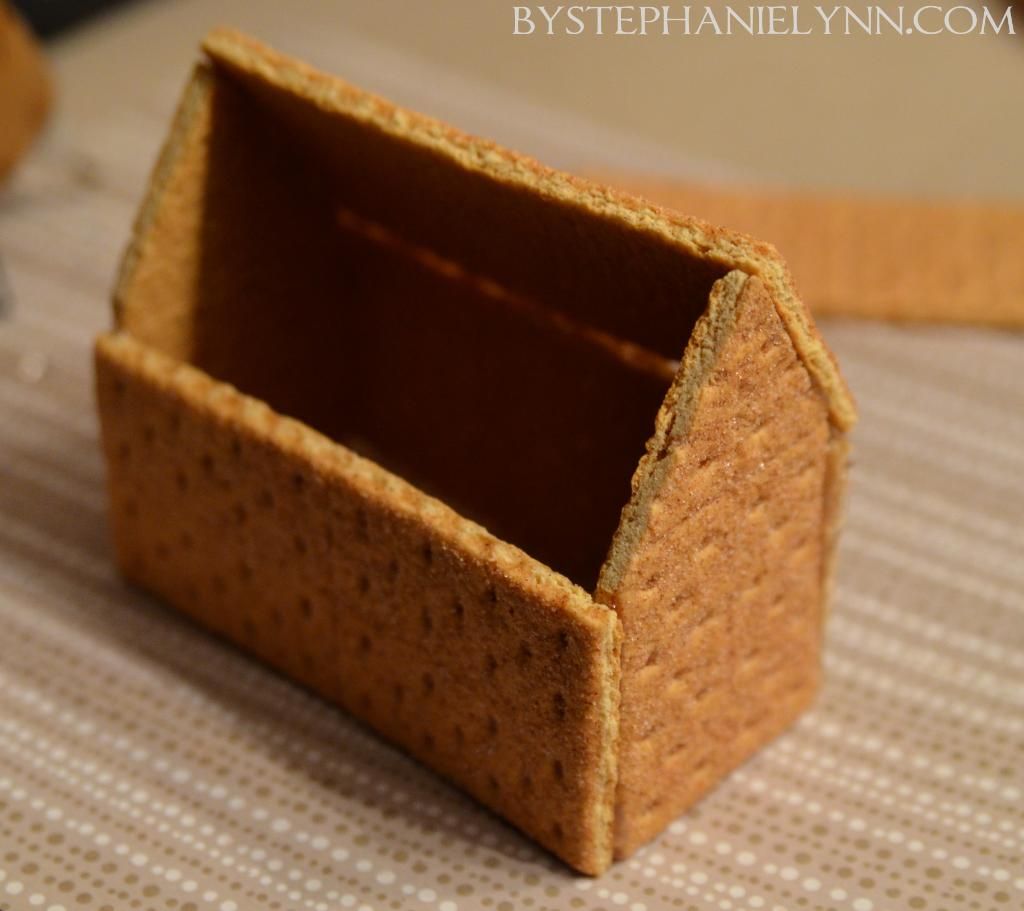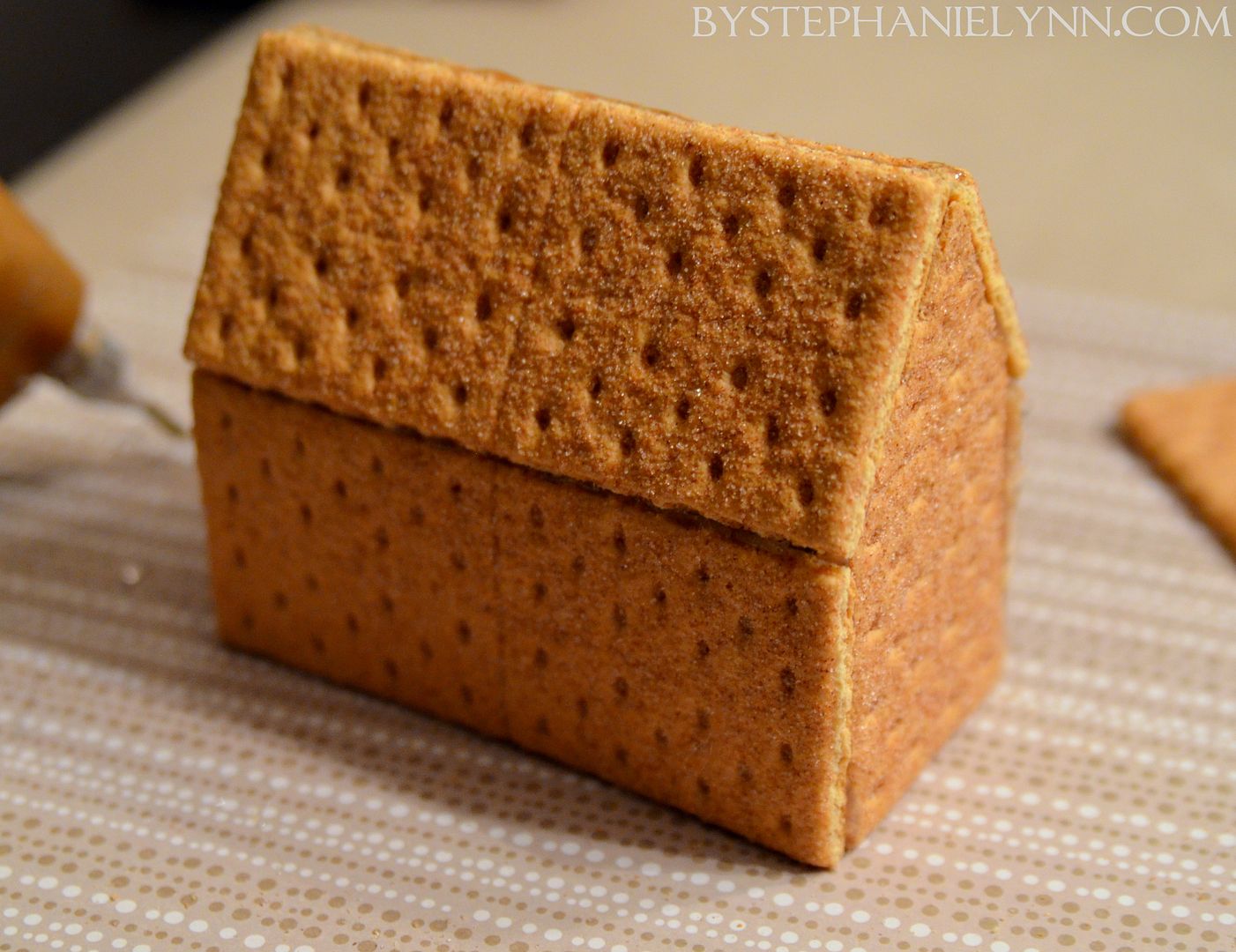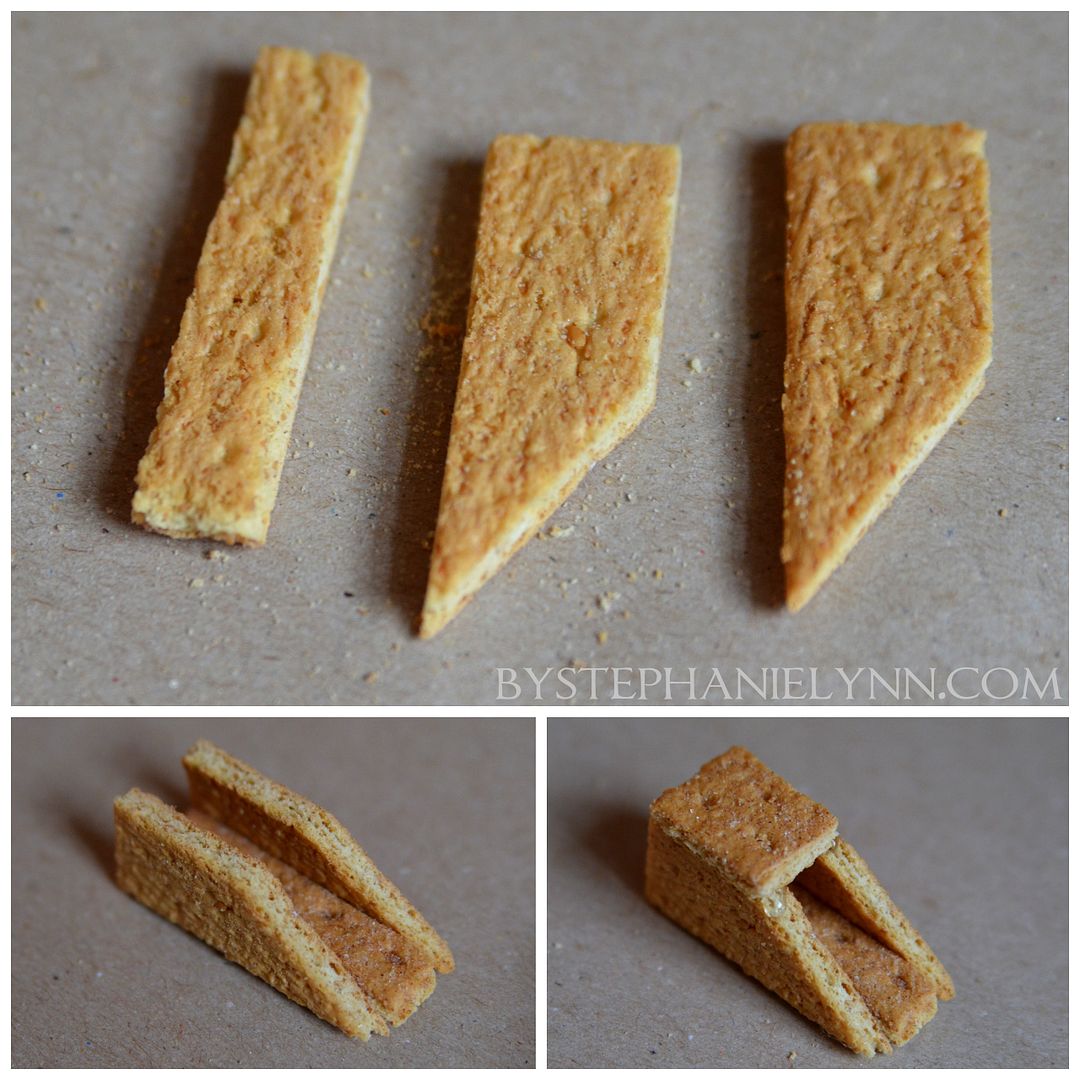 The optional chimney is made from the cut scraps and hot glued together, as shown above.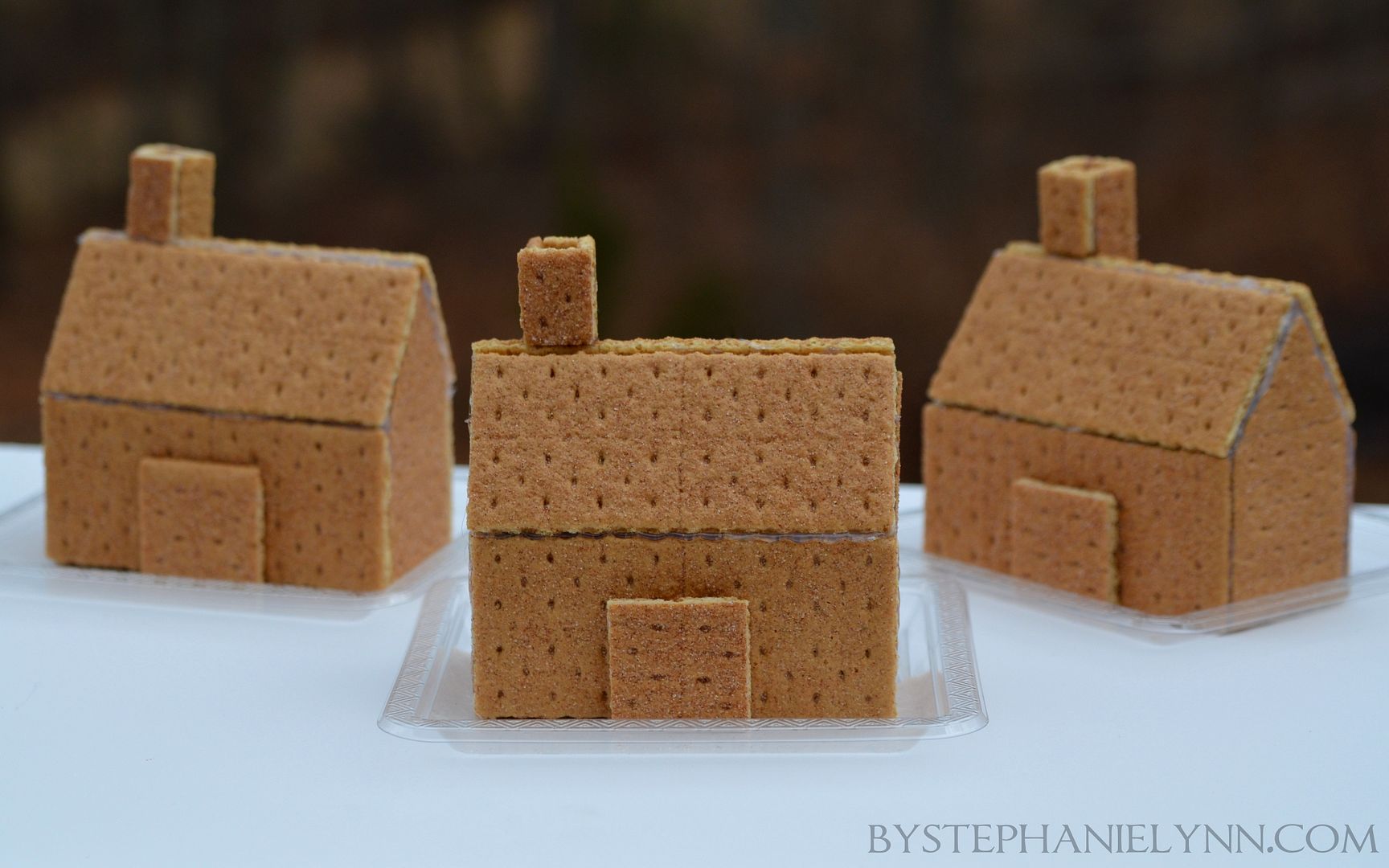 And don't forget the door.
Once complete hot glue the entire house to a plate or piece of cardboard for added stability.
If any hot glue shows through it can be covered during the decorating phase.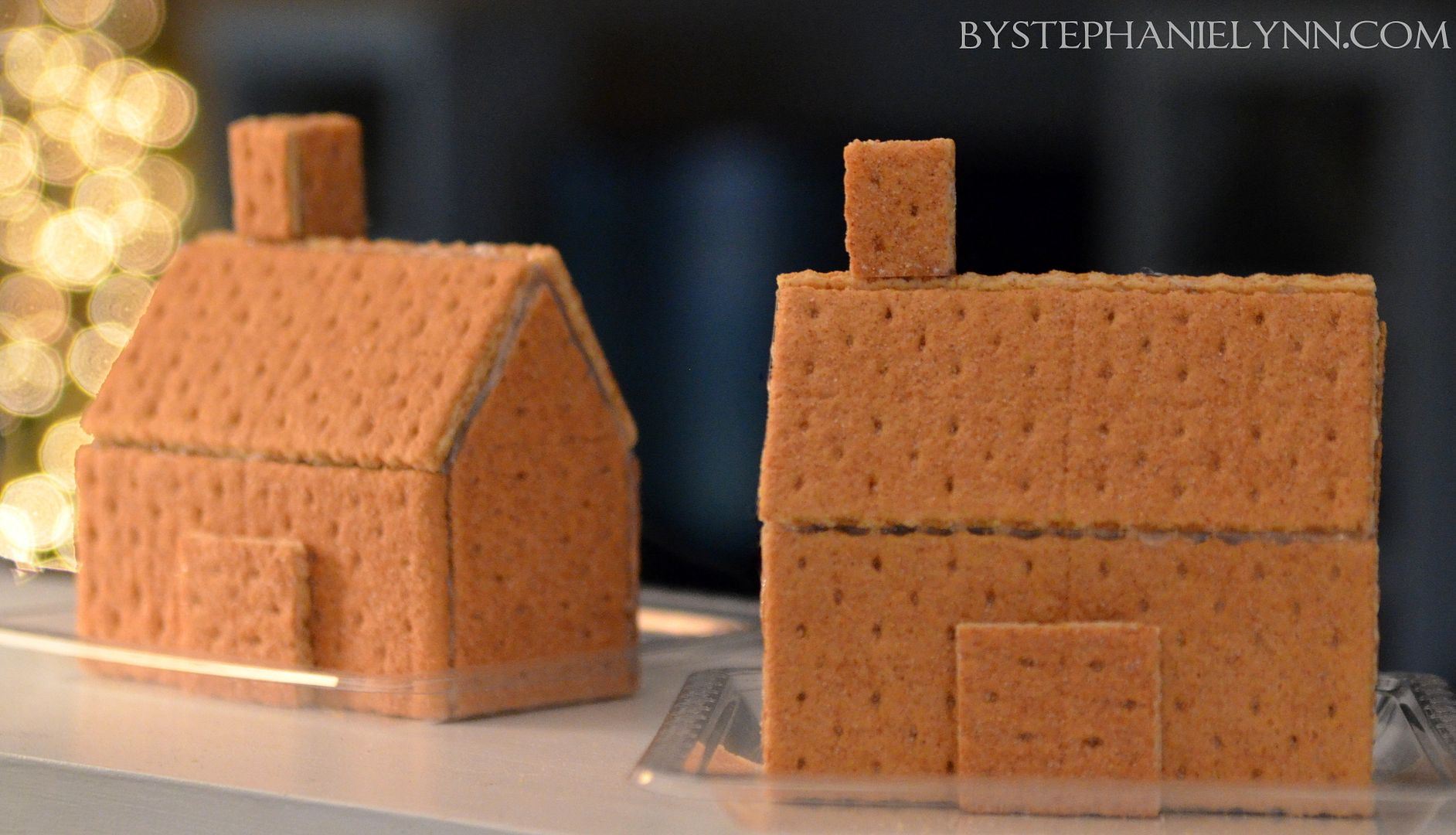 I'll be sharing our finished masterpieces next week.
For being so inexpensive and taking just a few minutes to prepare
our little guys definitely get a kick out of this creative holiday craft.
Of course I highly suggest an adult prepare the houses shown above
and due to the use of hot glue – these are just for show only. 
Have a wonderful weekend ~ enjoy.