I have another quick and easy snack to share – Baked Parmesan Crisps. They were included on the
Game Day Party Table
and only require one ingredient.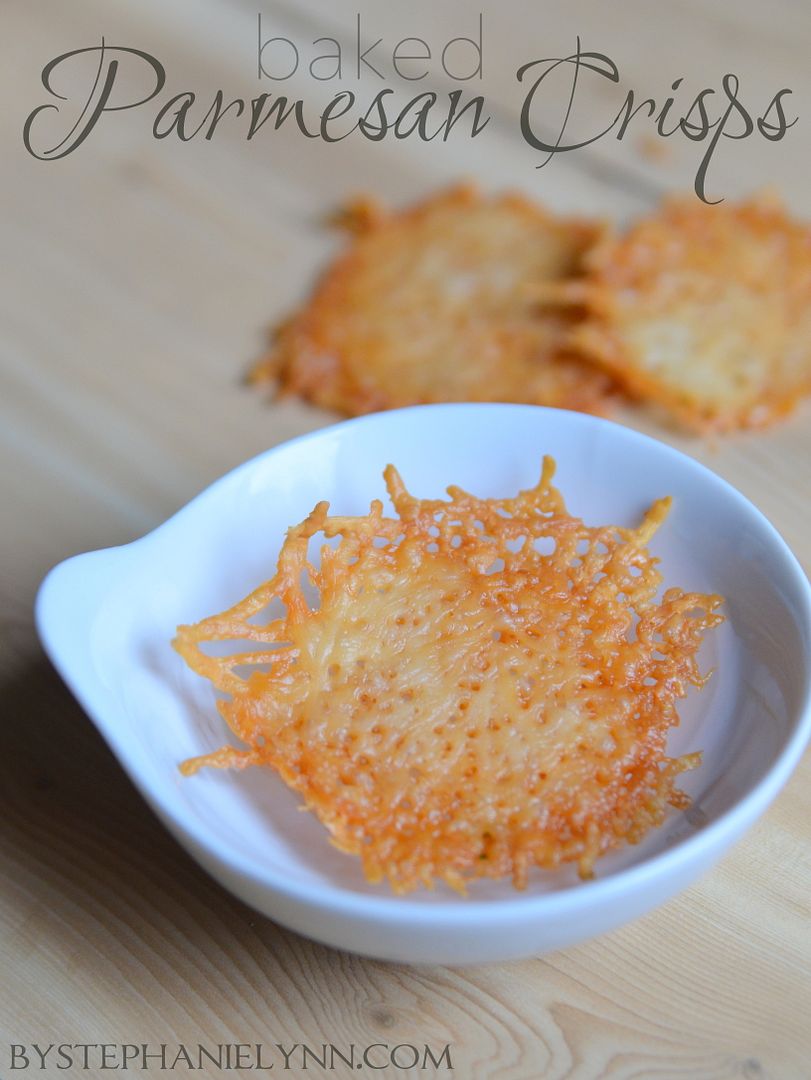 These crispy treats take just a few minutes to prepare and they are tasty
warm, right from the oven, or served cooled.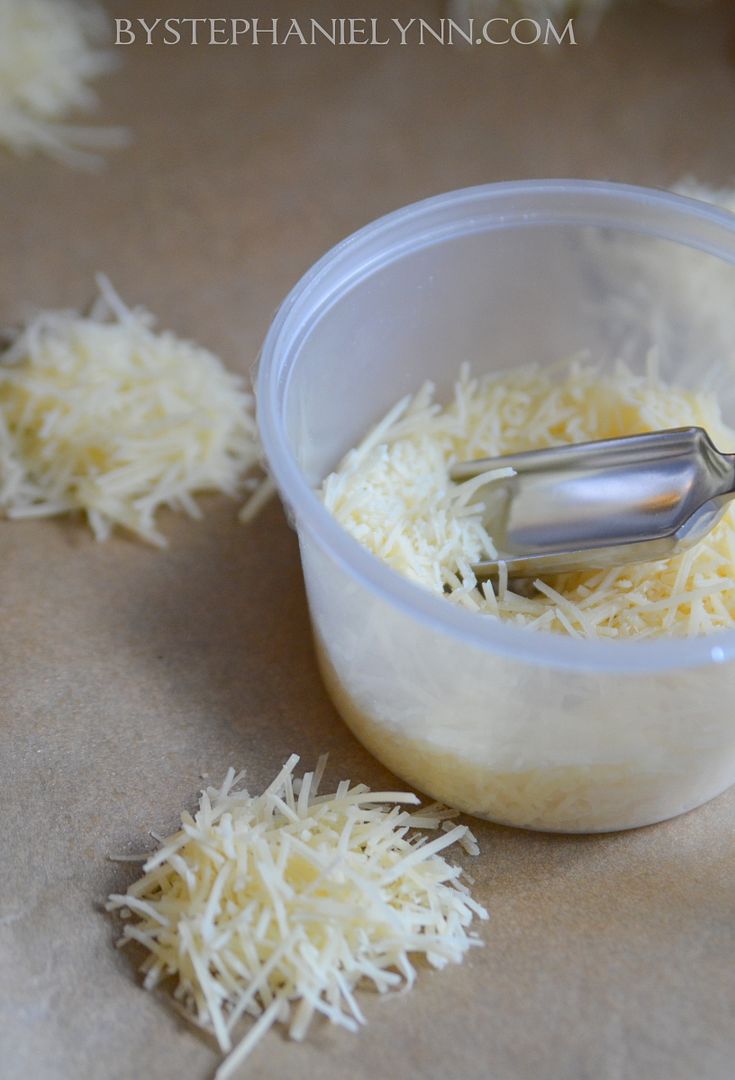 Parmesan Cheese Crisps
Shredded Parmesan Cheese
1. Preheat the oven to 400°
2. Line a baking sheet with parchment paper. A silpat baking mat can also be used. Even though both of these surfaces are non-stick, I still like to spray a very light coat of cooking spray prior to beginning.
3. Place heaping tablespoons of Parmesan cheese on the baking sheet – spacing them about an inch apart. Gently pat down each mound of cheese to flatten just a bit. The thinner the cheese the crispier the 'crisp' will be. I like them crispy and my husband likes them cheesier – the difference can be seen in the photo below.
4. Bake for 5 minutes until crisp and golden. Remove from oven and cool on pan for a few minutes.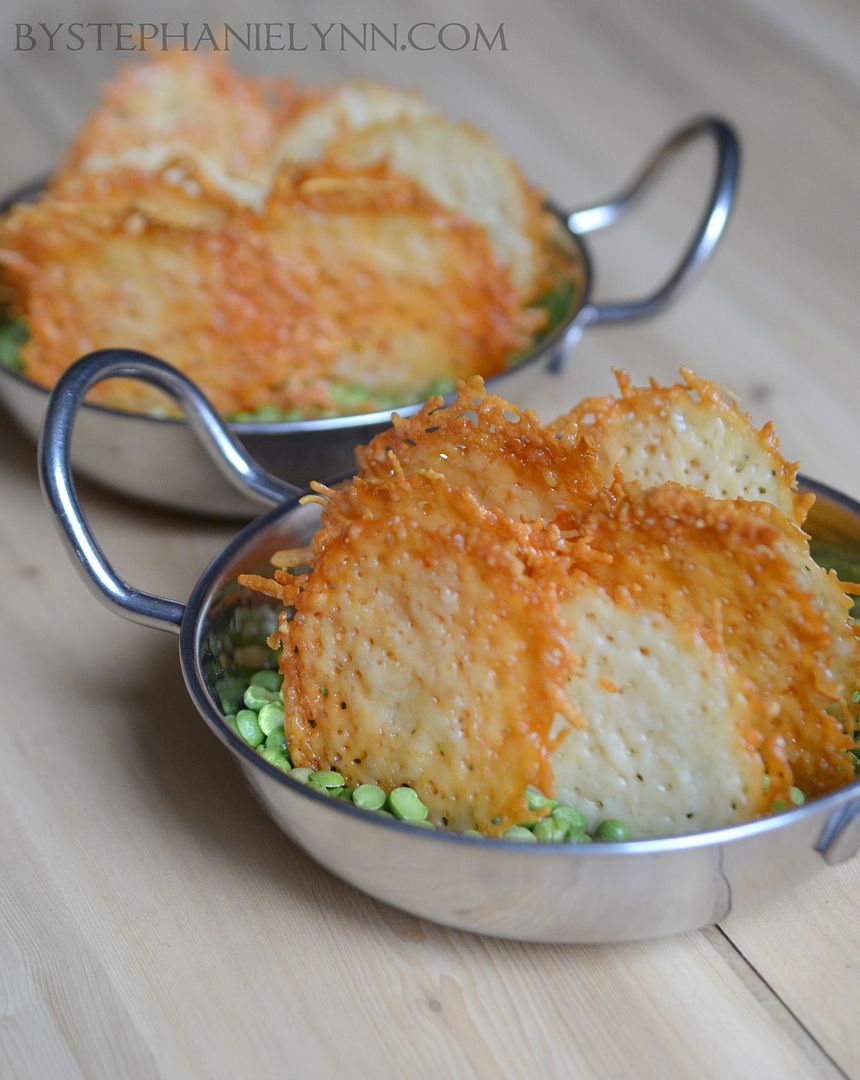 Enjoy.