Bananas are always hit or miss around here. I can buy them and they can be gone in a few days – while other times they just sit.
When they sit and actually start to turn brown this banana muffin recipe sure does come in handy – as the riper the bananas, the more flavorful these little mini muffins can be.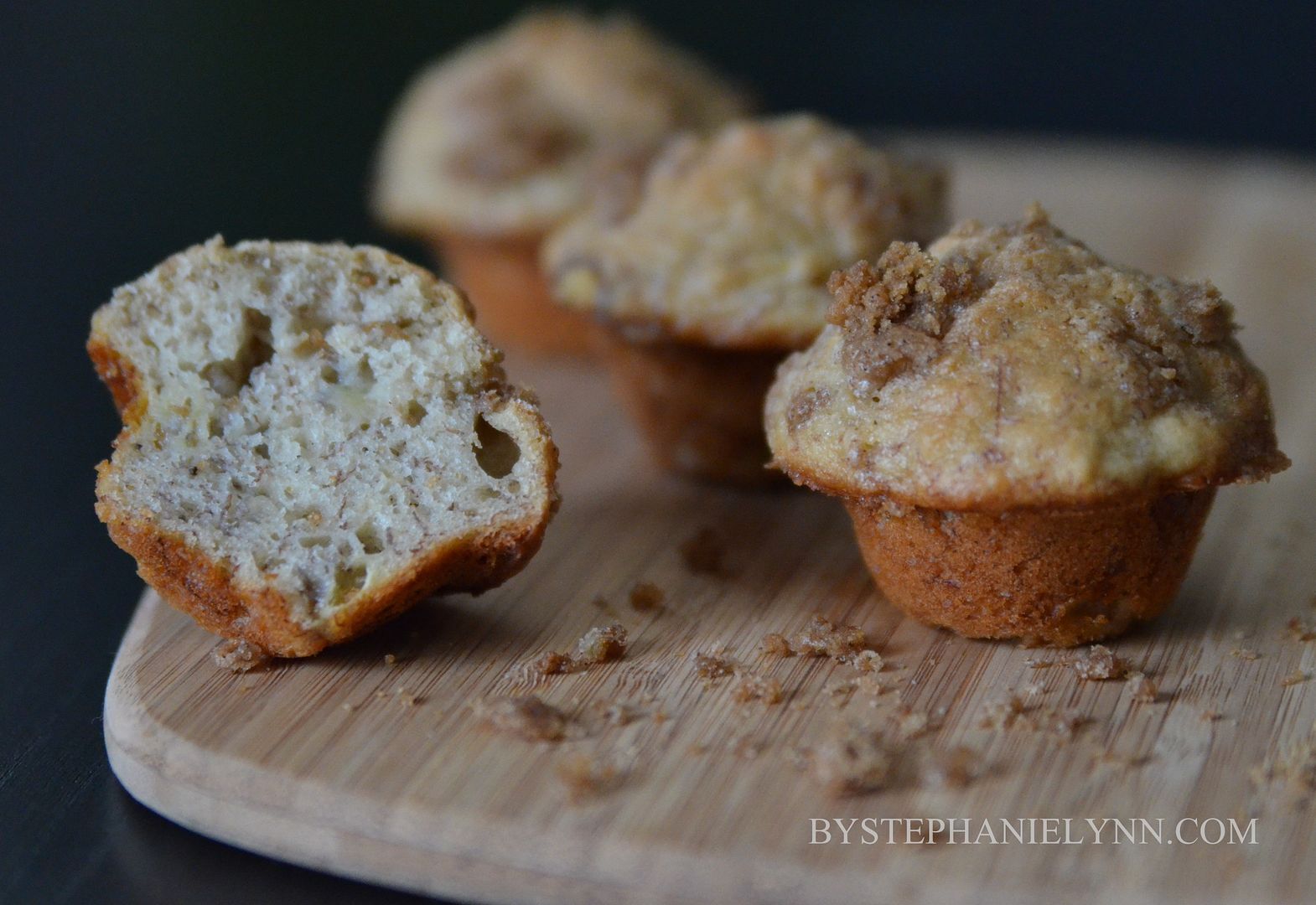 Not sure if it is the touch of vanilla or the baked on cinnamon & sugar topping – but this recipe always makes those bananas seem a bit more appealing.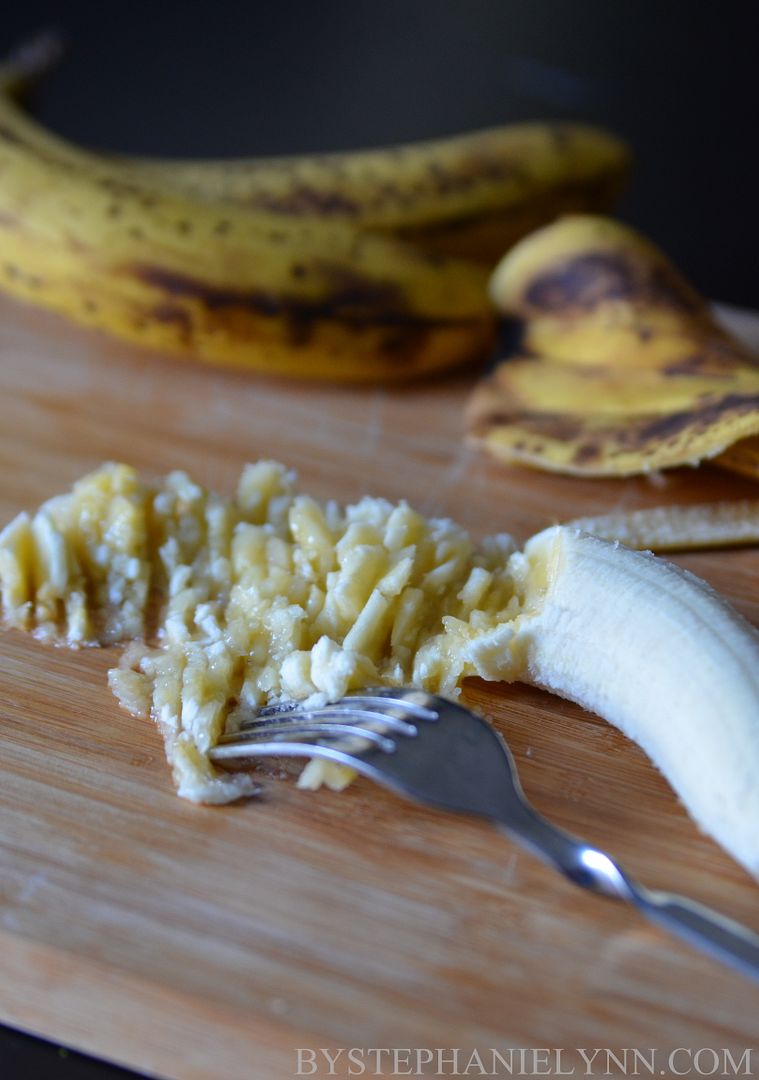 Plus other than the sour cream – the remainder of the ingredients are pantry staples and more than likely already in your kitchen cabinets.
P.S. I have heard you can toss ripened bananas in the freezer – peel and all – until you are ready to use them. Has anyone ever tried this? I'd love to know!
Banana Muffin Recipe
Author:
bystephanielynn.com
Ingredients
2¼ Cups of Flour
½ Cup of Sugar
1 Tablespoon of Baking Powder
½ Teaspoon of Baking Soda
½ Teaspoon of Salt
3 Egg Yolks
½ Cup of Sour Cream
¼ Cup of Vegetable Oil
1 Teaspoon of Vanilla Extract
4 Ripe Bananas, Mashed (approximately 2 Cups)
Topping
4 Tablespoons of Flour
⅔ Cup of Brown Sugar
1 Teaspoon of Cinnamon
4 Tablespoons of Butter, Melted
⅔ Cups of Walnuts, Chopped (optional)
Instructions
Combine together the Flour, Sugar, Baking powder, Baking Soda, and Salt in a mixing bowl and set aside.
In a separate bowl, combine the Egg Yolks, Sour Cream, Vegetable Oil, Vanilla Extract and Mashed Bananas.
Add the two mixtures together and stir until just moistened.
Spoon the batter into the cavities of a greased mini muffin pan.

To make the topping, mix the Flour, Brown Sugar, Cinnamon, and Melted Butter together in a small bowl. Sprinkle over the muffins.
Bake in a preheated oven at 375º for 12-16 minutes, or until done.
Notes
Ripened bananas will make the most flavorful muffins. This recipe makes approximately 24 mini muffins. The batter should be stiff enough to mound on a spoon - though make note not to overmix the batter. Since the moisture of the bananas can vary upon the ripeness - additional flour may be needed to achieve the correct batter consistency.