Hello my friends. I hope everyone is having a fabulous week thus far. This time of year I long for the weekends so we can get back to working full time on our long list of outdoor to-do's.
Just one more day to go.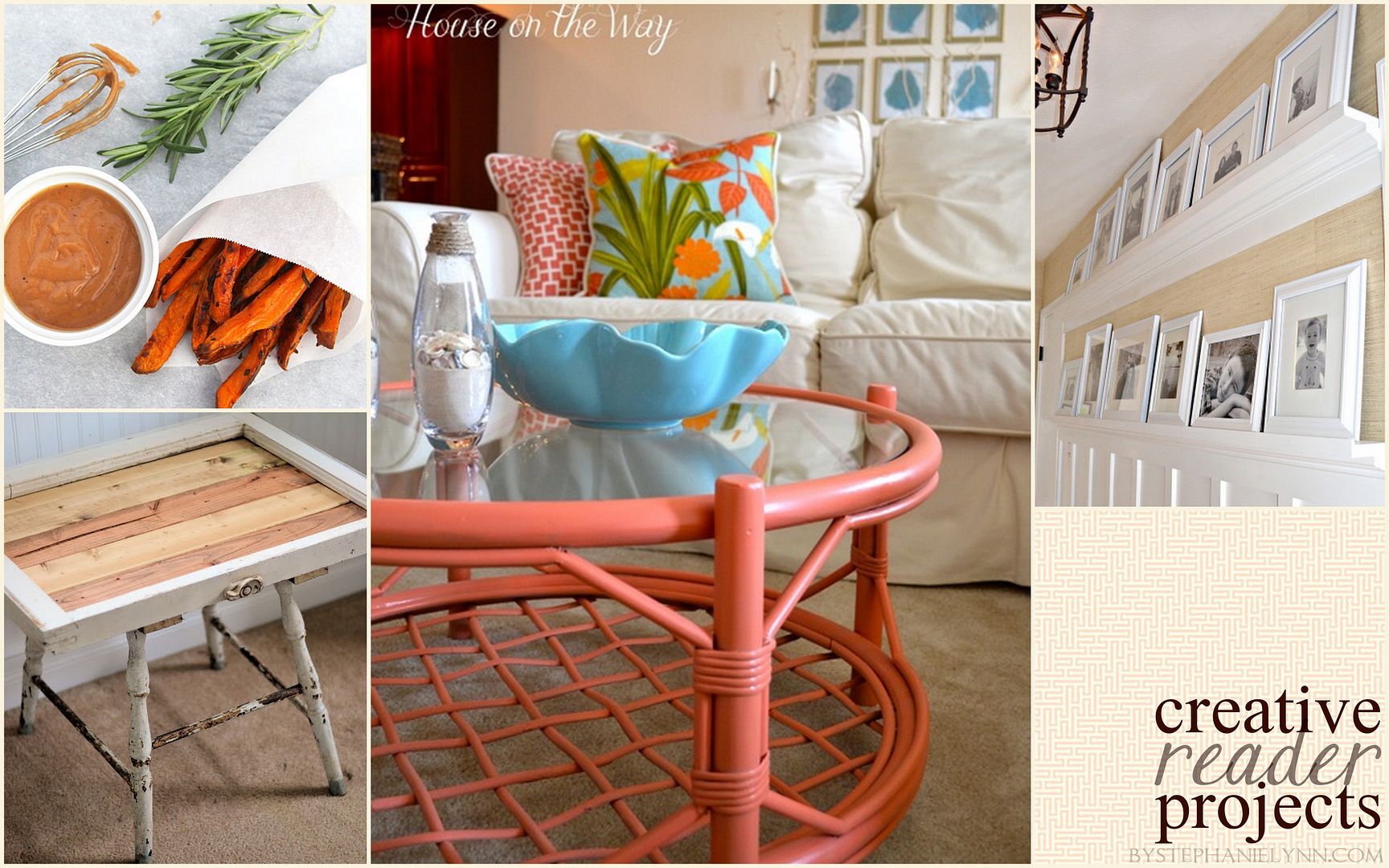 Browsing through the party links I can see many of you have been quite busy with your own creative projects.
The pops of colors are so refreshing for spring – hope you are as inspired as I am…

Coral Color Room Change Submitted by
Be Colorful

Coral Painted Coffee Table Submitted by
Leslie at House On The Way

Living Room Makeover Submitted by
Laura at The Turquoise Home

Kitchen Remodel Submitted by
Tracy st Soul Style

DIY Rustic Wall Art Submitted by
Deb at Lake Girl Paints

Grey Master Bedroom Reveal Submitted by
Fabrizia at Fab Twigs

DIY Upholstered Headboard Submitted by
Jenny at DIY With Jen And B

DIY Headboard from a Closet Door Submitted by
Kristin at Yellow Bliss Road

Boys Room Reveal Submitted by
Kristen at Capturing Joy

Custom Painted Burnt Red Dresser Set Submitted by
Helen at Picked & Painted

Buffet Makeover Submitted by
Lisa at Create Inspire

Rolling Shoe Storage Bins Submitted by
Julie at Being Home

Foyer Bench and Coat Rack Submitted by
Gretchen at Boxy Colonial

DIY Farmhouse Headboard Submitted by
Laura at The Turquoise Home

Upcycled Chair and Window Side Table Submitted by
Melissa at Shabby Love

DIY Gallery Wall Shelves Submitted by
Tricia at Simplicity In The South

DIY Chalkboard Menu Board Submitted by
Alese at 2 Crafty 4 My Skirt

Washi Tape Gallery Wall Submitted by
Kate at Magic City Thistle

Entry Coat Rack made from a Repurposed Headboard Submitted by
Shabby Gals

Clay Made Sea Coral Funnel Vase Submitted by
Aimee at Twigg Studios

DIY Portable Fireplace Submitted by
Linda at With A Blast

Box Vegatable Garden Submitted by
Brittney at Smart Girl Style

Painted Trompe L'oeil Barn Garage Doors Submitted by
Linda at Linda Bergman Decorative Artisan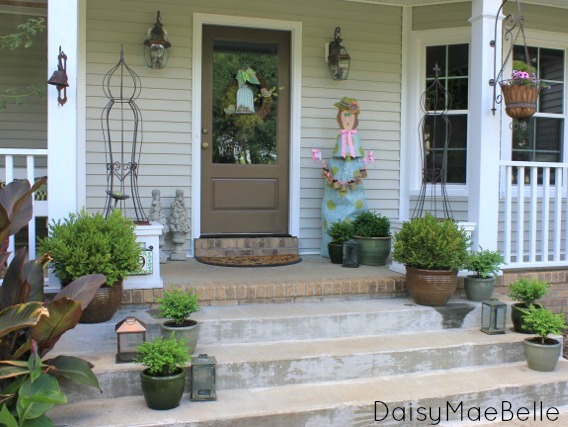 Potted Boxwoods For The Front Porch Submitted by
Melissa at Daisy Mae Belle

Exterior Painted Brick Makeover Submitted by
Penny at Penny's Vintage Home

How Create a Blog Project Gallery Using Pinterest Submitted by
Bonnie at Revolutionaries

Planter turned Party Punchbowl Submitted by
Artsy Vava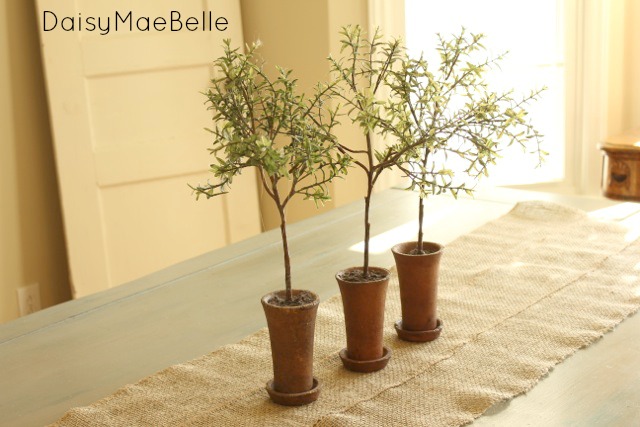 No Sew Burlap Ribbon Table Runner Submitted by
Melissa at Daisy Mae Belle

Garden Table Setting Submitted by
Jennifer at Town And Country Living

Cheese Tasting Submitted by
Susan at Through My Porch Window

Mini Tasting Luncheon Submitted by
Dining Delight

Bacon Spinach Cheese Ball Submitted by
Desi at Steak N Potatoes Kinda Gurl

Rice Krispie Cheese Balls Submitted by
KC at The Real Thing With The Coake Family

Italian Parmesan Stuffed Mushrooms Submitted by
Liz at Love Grows Wild

Rosemary Sweet Potato Fries Submitted by
Ruthie at What's Cooking With Ruthie

Gooey Vanilla Caramel Corn Recipe Submitted by
Kristen at Capturing Joy

Homemade Caramel Corn Submitted by
Jenn at The Schires Five

Homemade Funnel Cakes Submitted by
Aimee at Twigg Studios

Toasted Coconut & White Chocolate Chip Oatmeal Cookies Submitted by
Val at Home Made Modern

Peanut M&M Cookie Cups Submitted by
Annie at Annie's Noms

Chocolate Kahlua Cake with Chocolate Kahlua Ganache Submitted by
Heather at Twin Dragonfly Designs

Sprinkle Dipped Fudgsicle Submitted by
Alexis at Jac O'lyn Murphy
If your project was featured today feel free to grab a button if you like…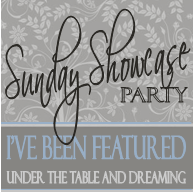 I'm off to soak in some sunshine ~ have a fabulous day.