This post brought to you by World Market. All opinions are 100% mine.
Growing up, a classic crab feast was always the perfect opportunity to gather friends and family and soak in the summertime. Steamed crabs, or crab boils, along with all of the traditional trimmings – are still, just a way of the 'summertime' life around here.
Since Father's Day is five days before the official start of summer – I thought we would take it back to the basics this year and celebrate Dad with a good, old fashion crab feast.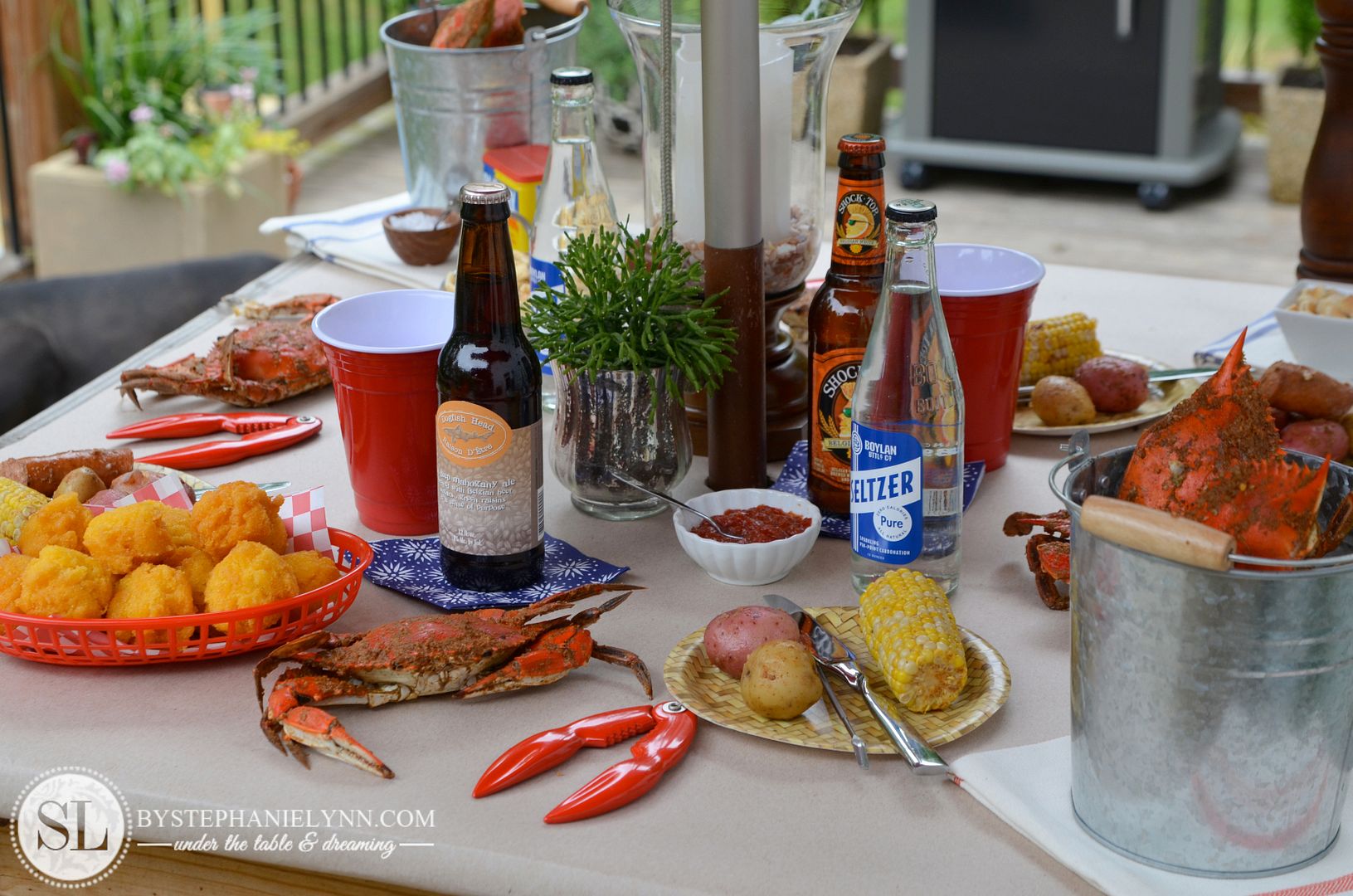 I began with a visit to my 'secret' haven for parties and entertaining – and with the help of World Market, was able to pull together some pretty awesome finds to show Dad just how much he matters.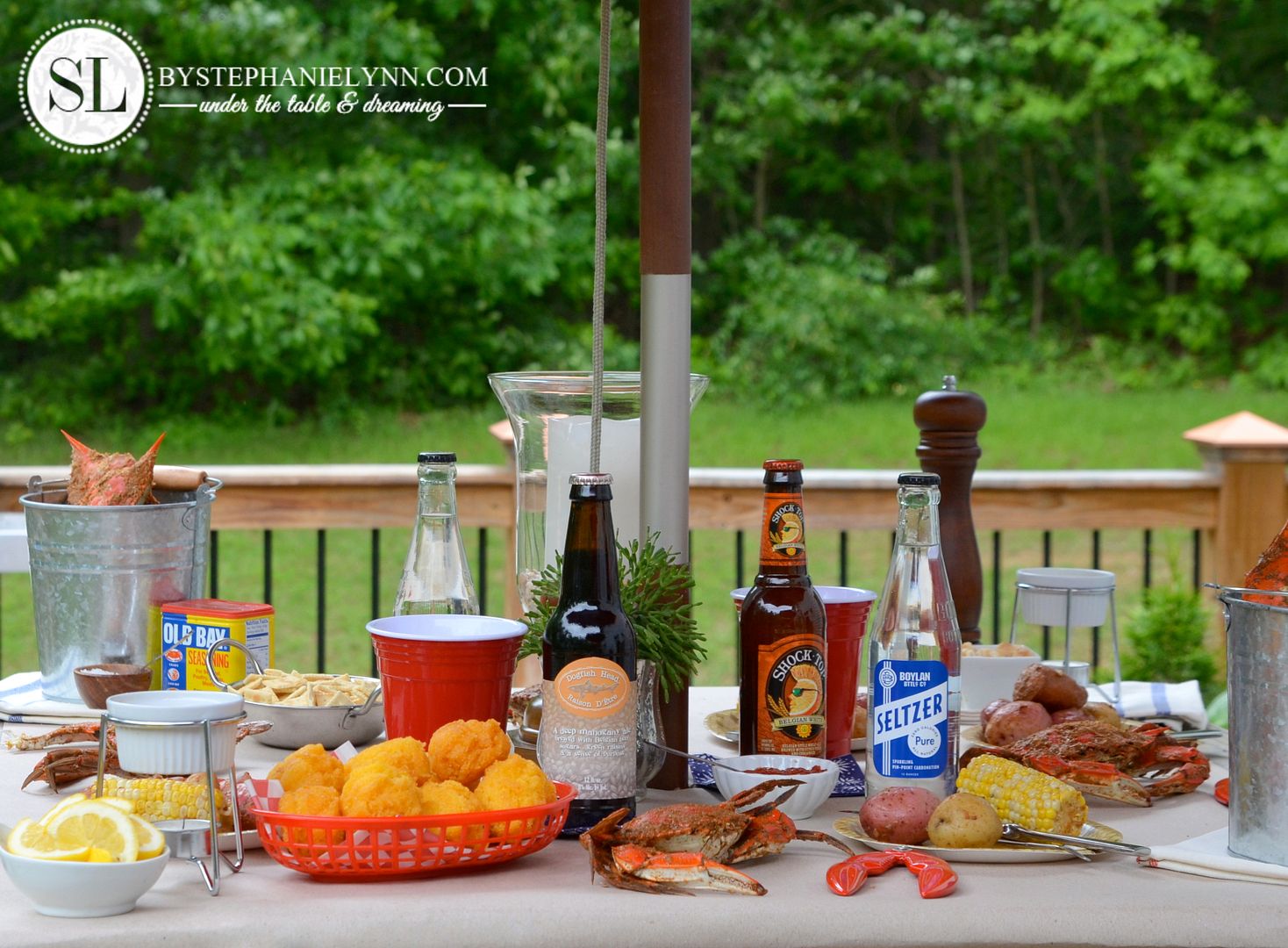 Hosting a crab feast is a casual backyard affair and the planning and preparation is actually quite simple.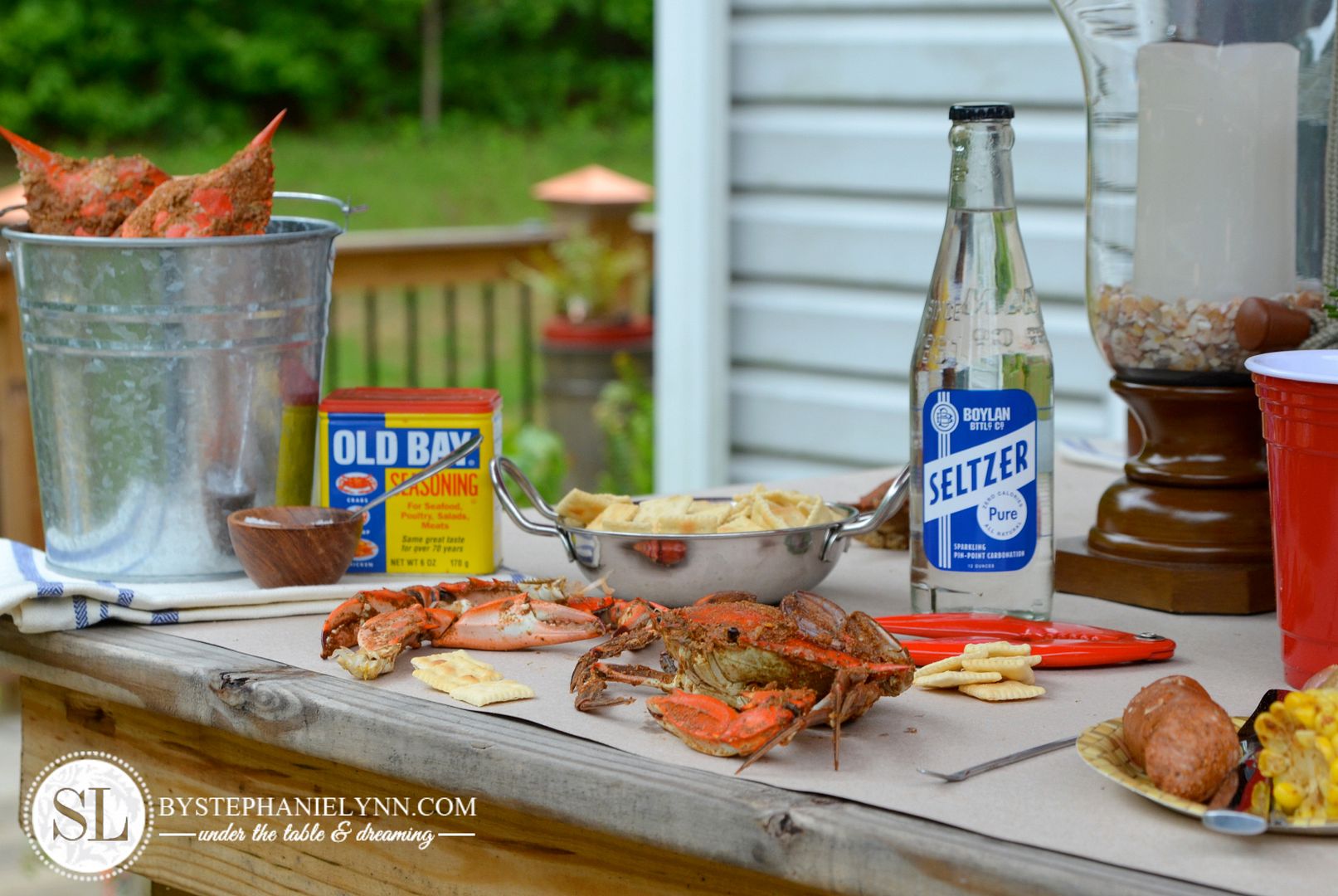 For us, it's pretty much all about the steamed crabs and Old Bay Seasoning – so the crab feast menu is kept fairly basic with just our traditional trimmings and sides. This makes for a gathering that does not require major plans to host and one that you actually can sit back, relax and enjoy, yourself.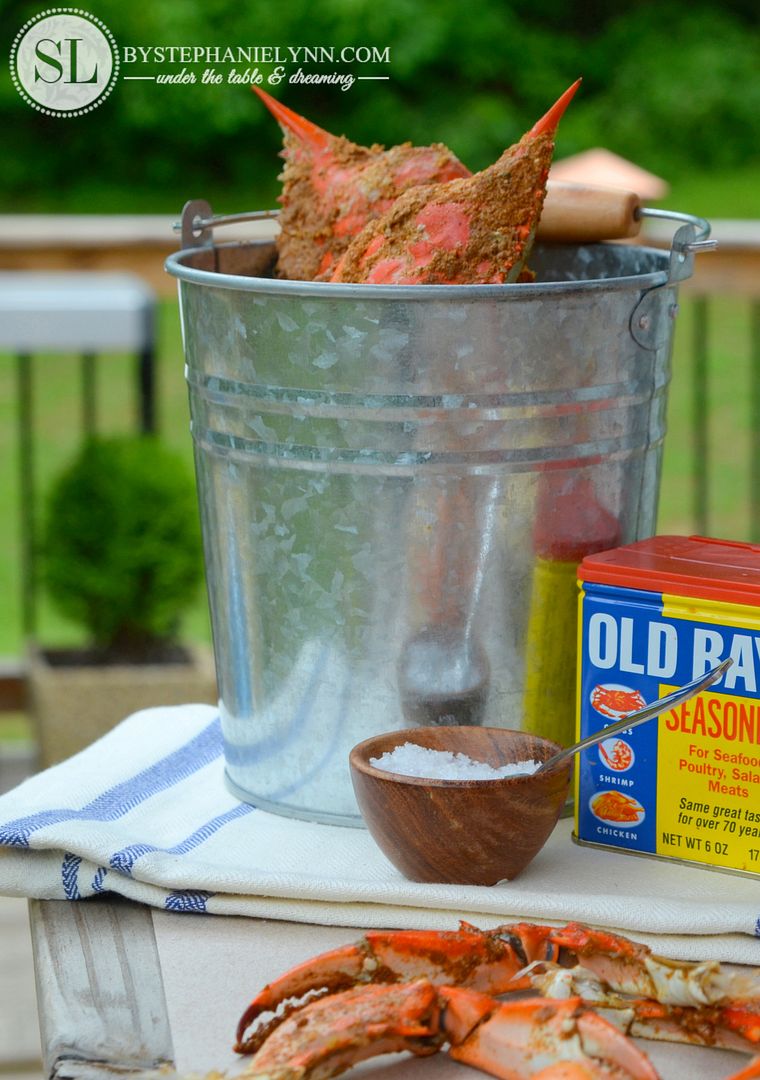 The deck tables were covered in brown kraft-like paper. It is actually builders paper and found at the local hardware store. The roll is huge and will last through the summer and well beyond and makes clean up a cinch. While picking crabs, broken and empty shells can take up a lot of tabletop space.
A couple of these galvanized metal pails placed on each table helps to corral the mess that needs to be discarded.
Little containers and miniature serveware make great displays for all of the necessary crab feast condiments – like these  Mini Wooden Prep Bowls paired with a Cocktail Spoon.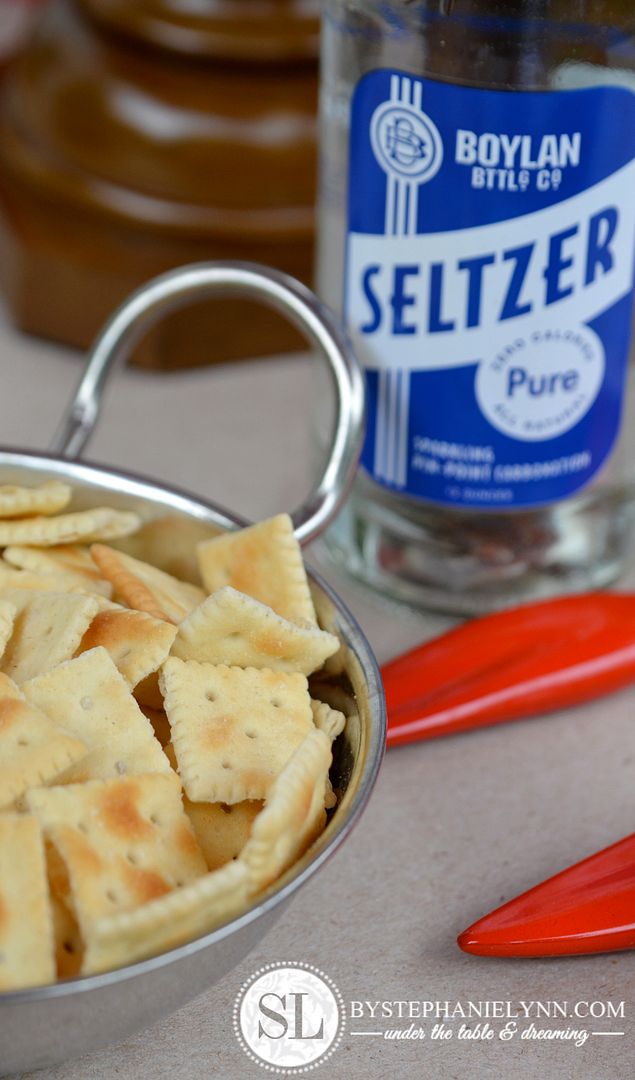 I am all about utilizing pieces for more than their intended purpose. Hammered Stainless Kadhai  filled with saltine crackers, a crab feast must have!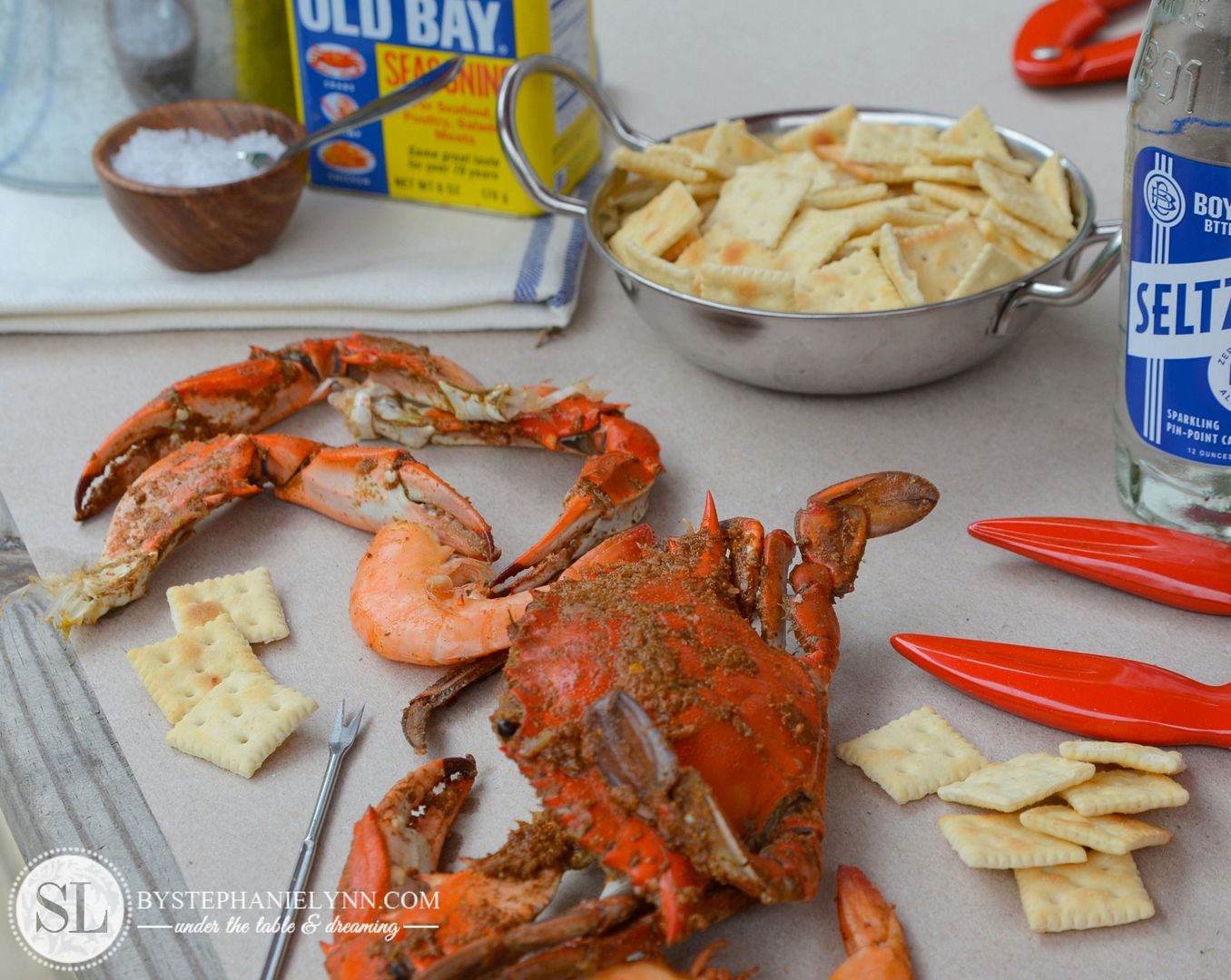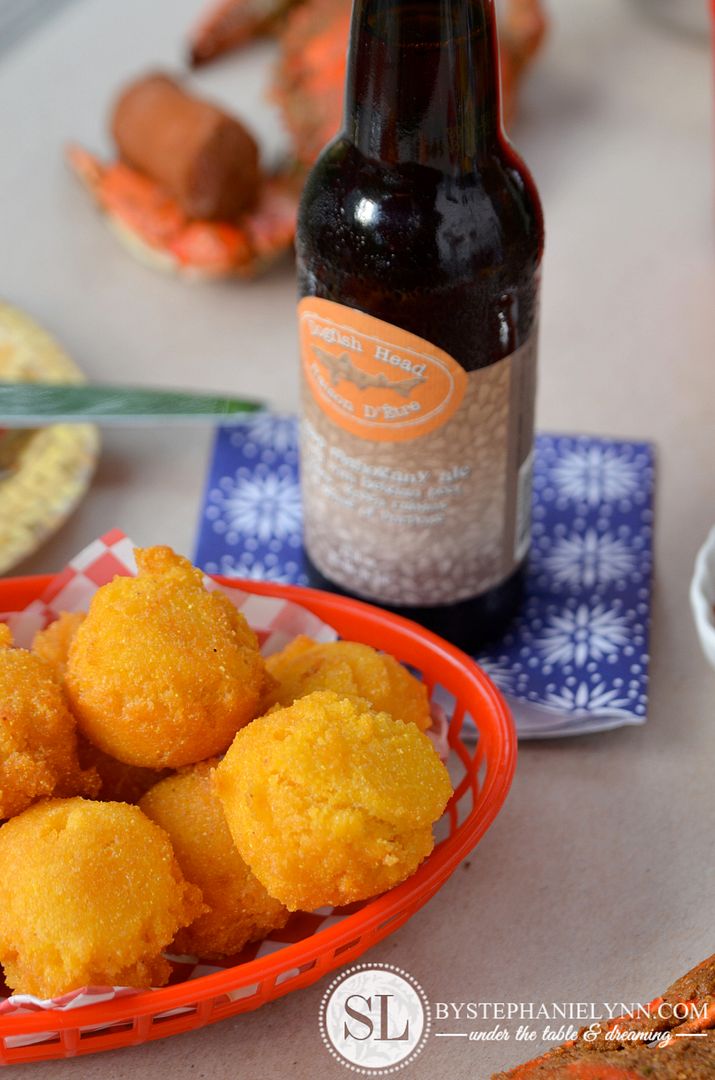 Golden brown hush puppies fill these Burger Baskets lined with checkered Basket Liners.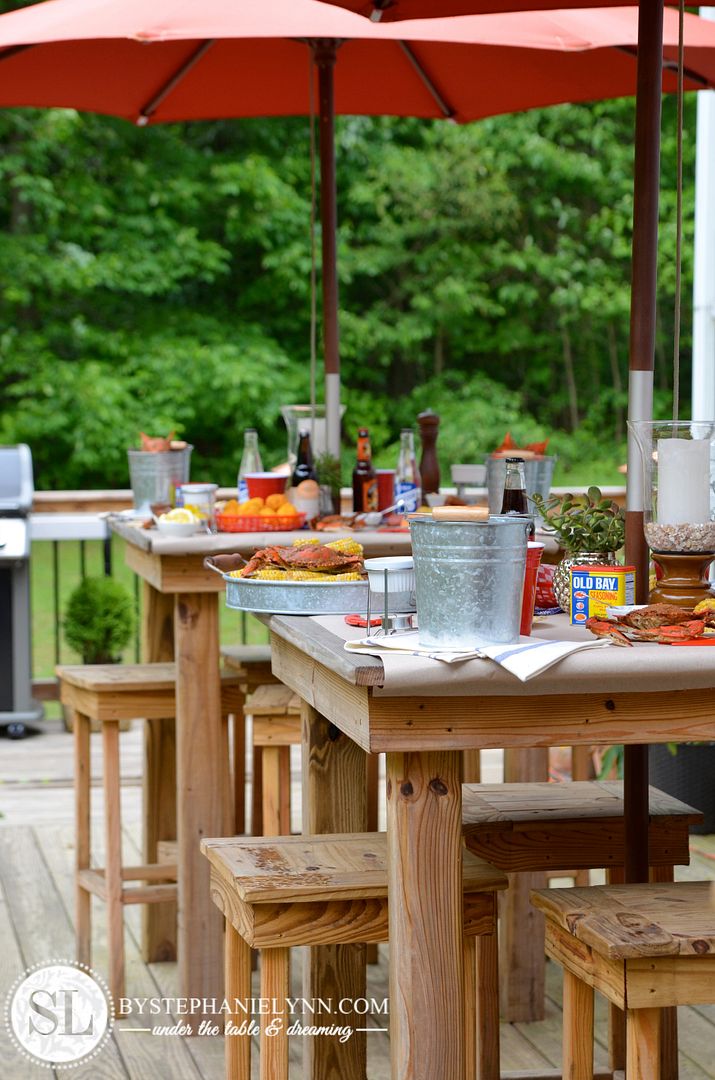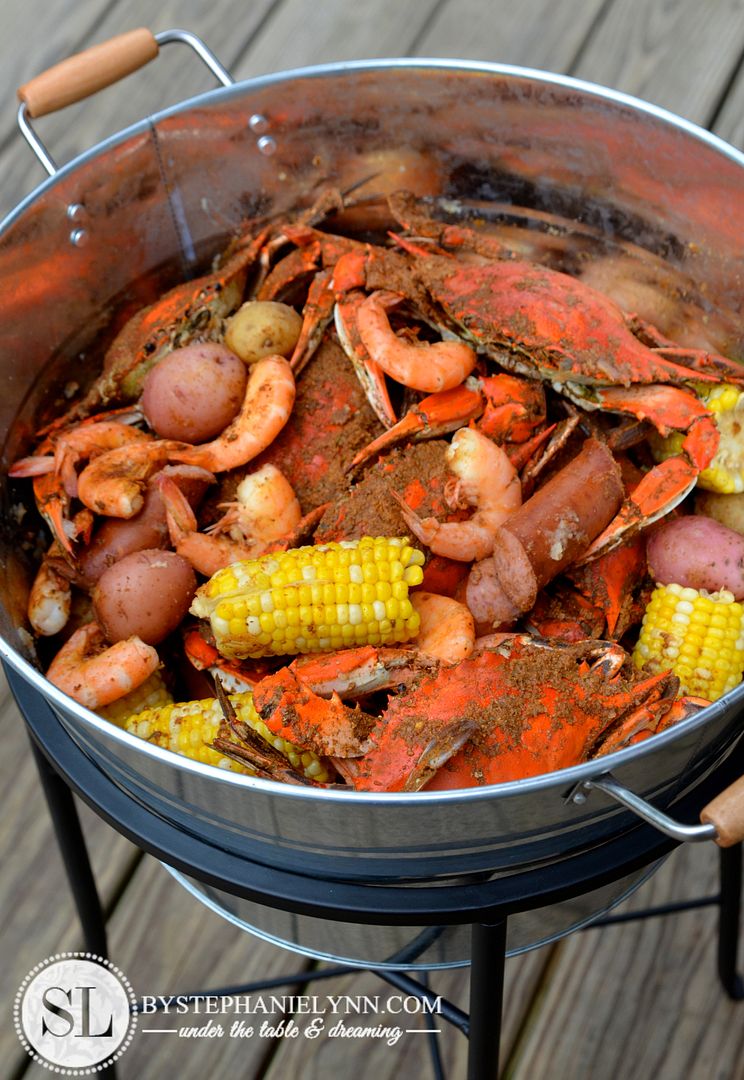 While this Galvanized Party Tub and Black Party Tub Stand are traditionally used for drinks – I thought they would be the perfect way to showcase the bountiful feast.  Steamed crabs & shrimp, corn on the cob, potatoes, and sausage -oh my!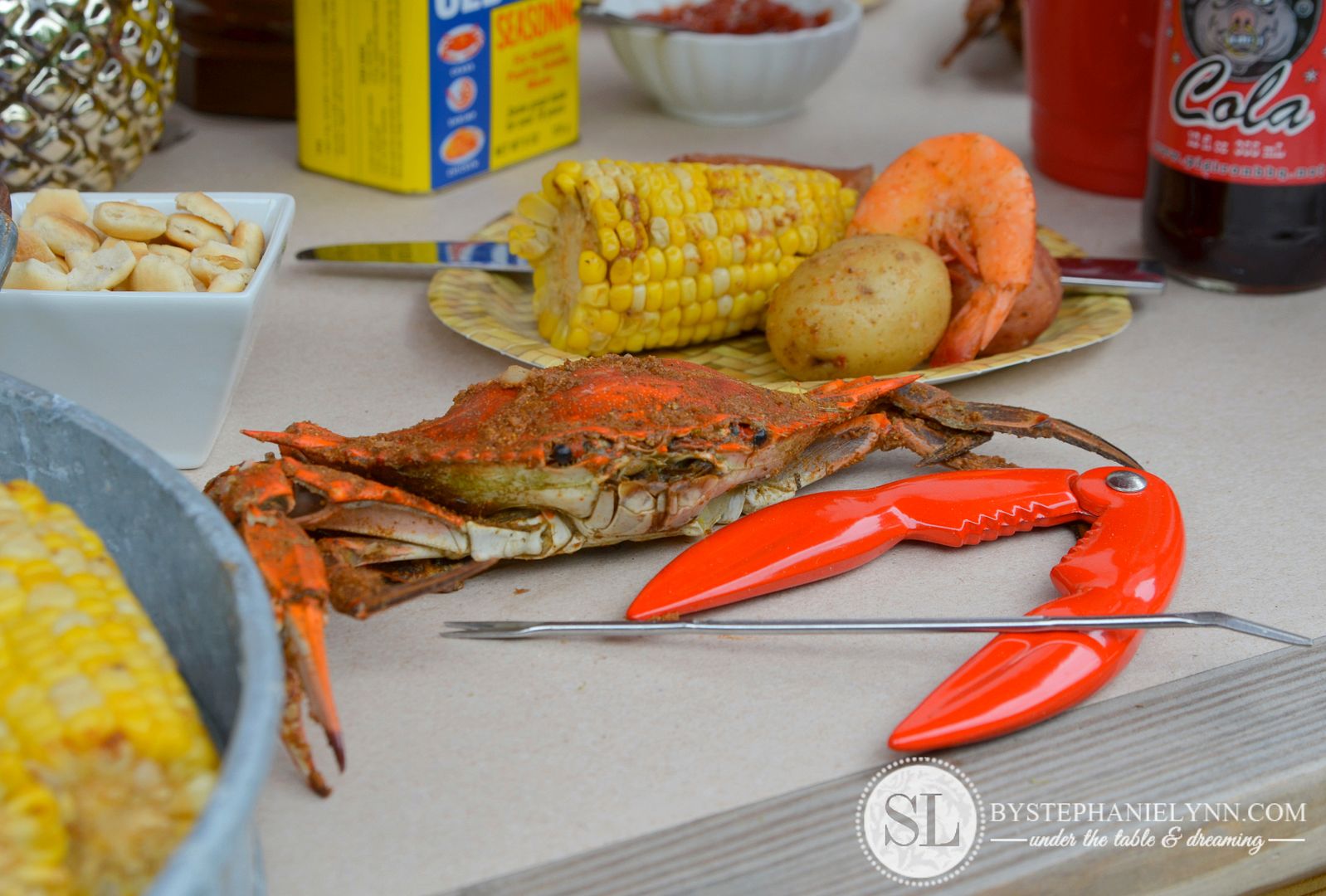 The Five Piece Seafood Set was one of my favorite finds for this party – I absolutely love the bright red claw shaped cracker – perfectly fitting for our affair.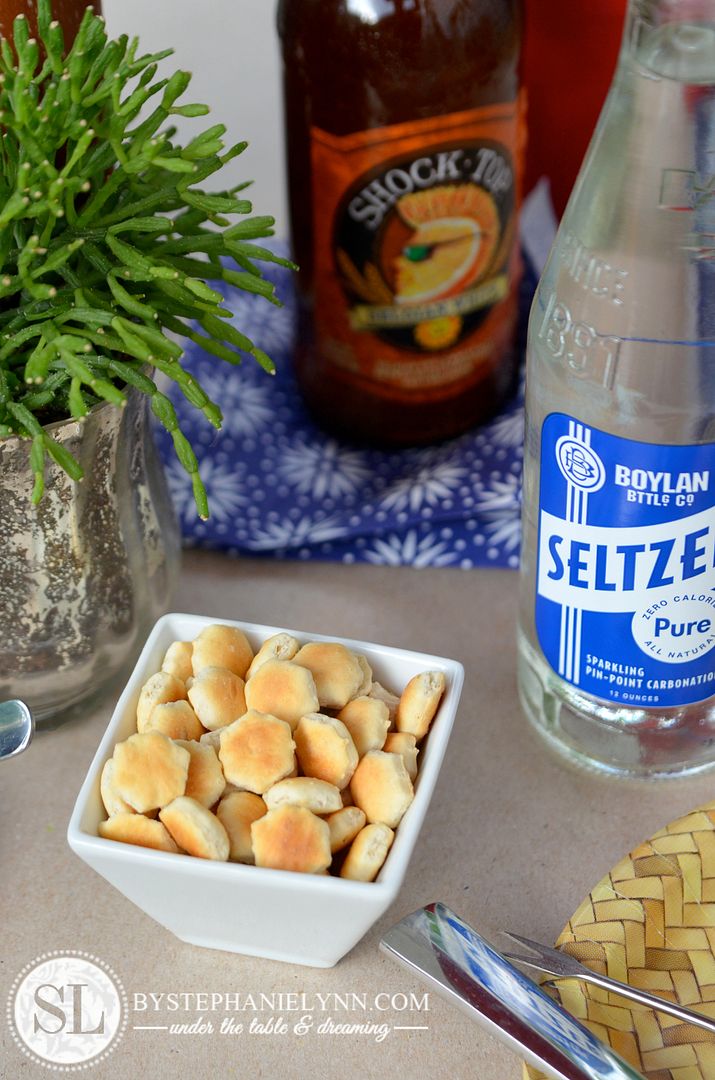 Salty oyster crackers in Mini Square Tidbit Dishes.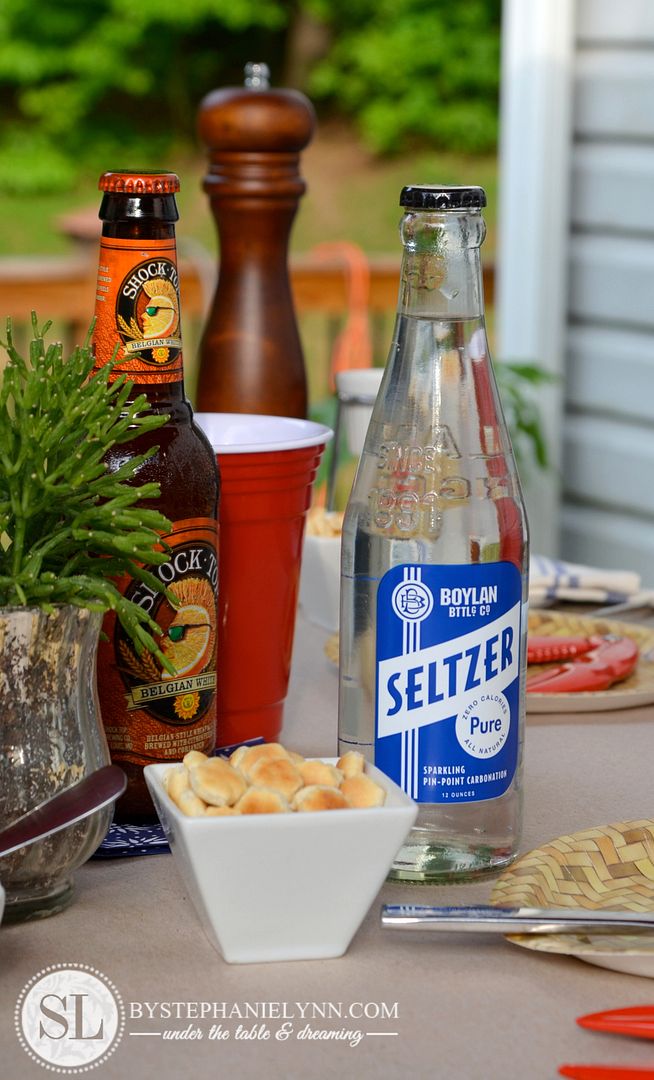 I adore the retro labeled soda bottles and craft beer selection at World Market – It is enough variety to please every guest of any age – and fun additions to the table as well. That's the Acadia Wood Pepper Mill in the background.
Vinegar and butter are two crab feast condiments not to forget. This Butter Warmer Set is perfect for keeping the butter warm, melted and ready to go.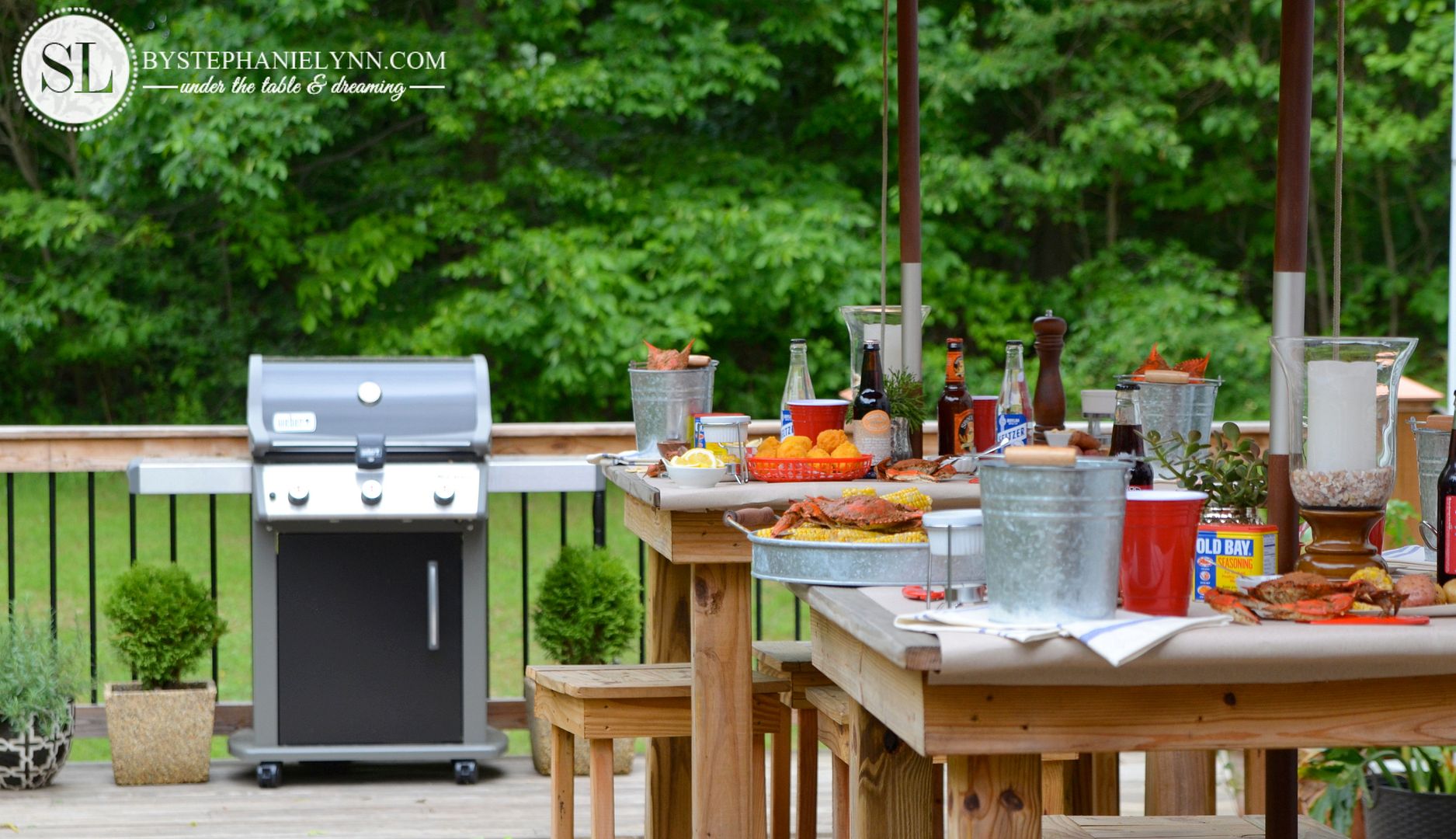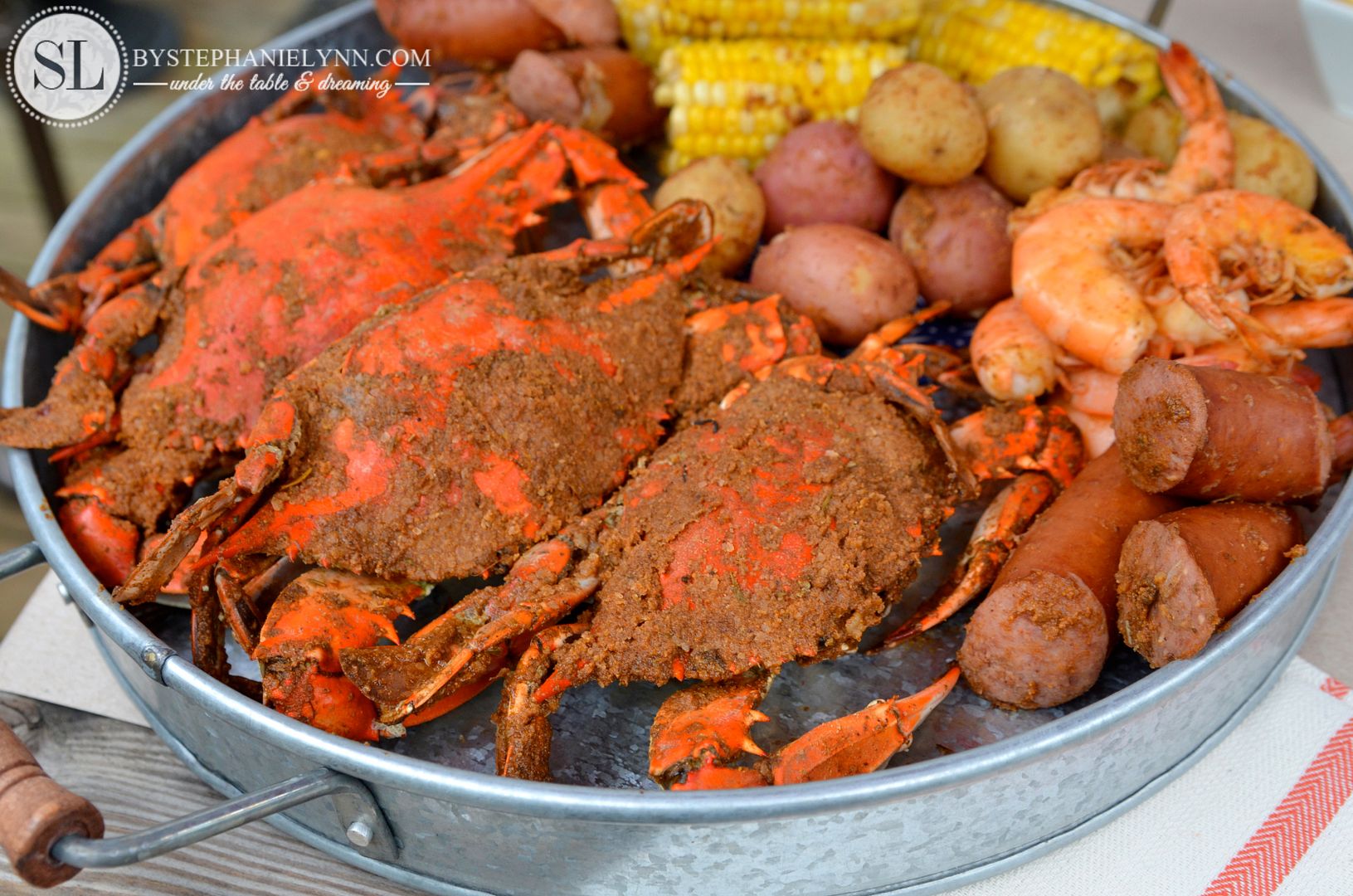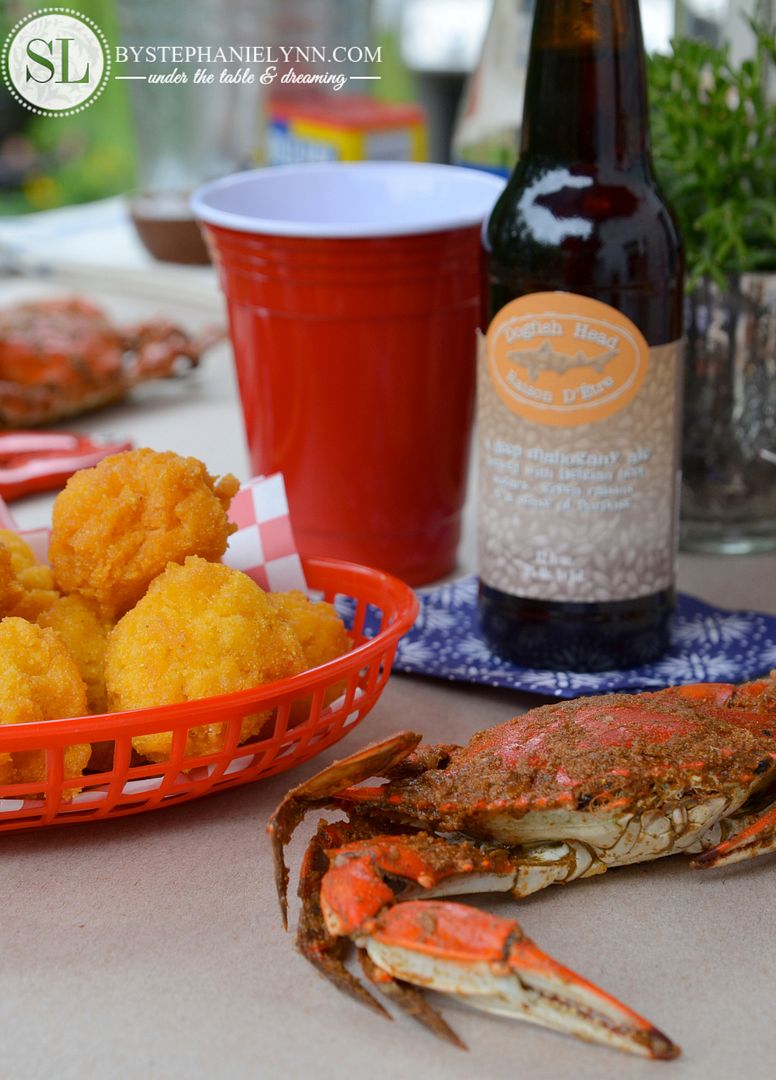 Another perfect summertime find were these Reusable Red Party Cups. Just like the iconic disposable cups – these cups are durable and reusable to last all summer long.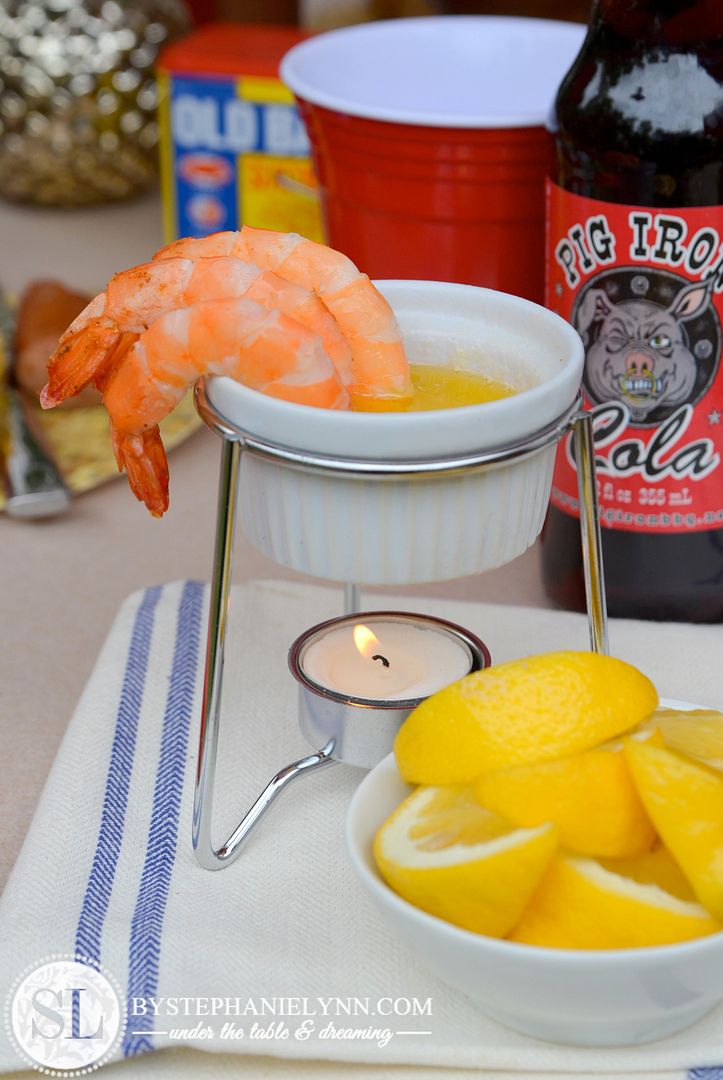 Fresh lemon wedges in Tasting Round Tidbit Bowls.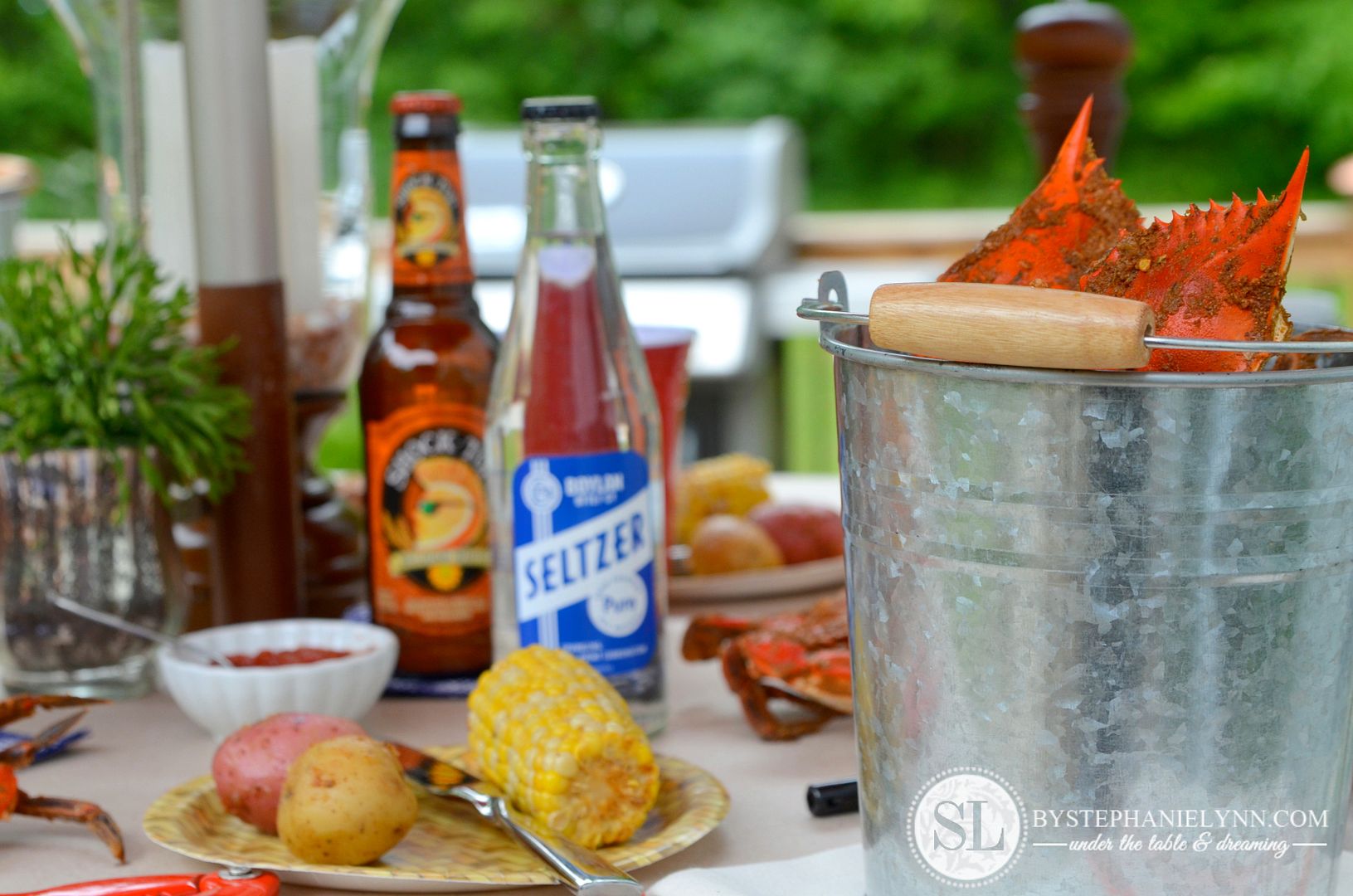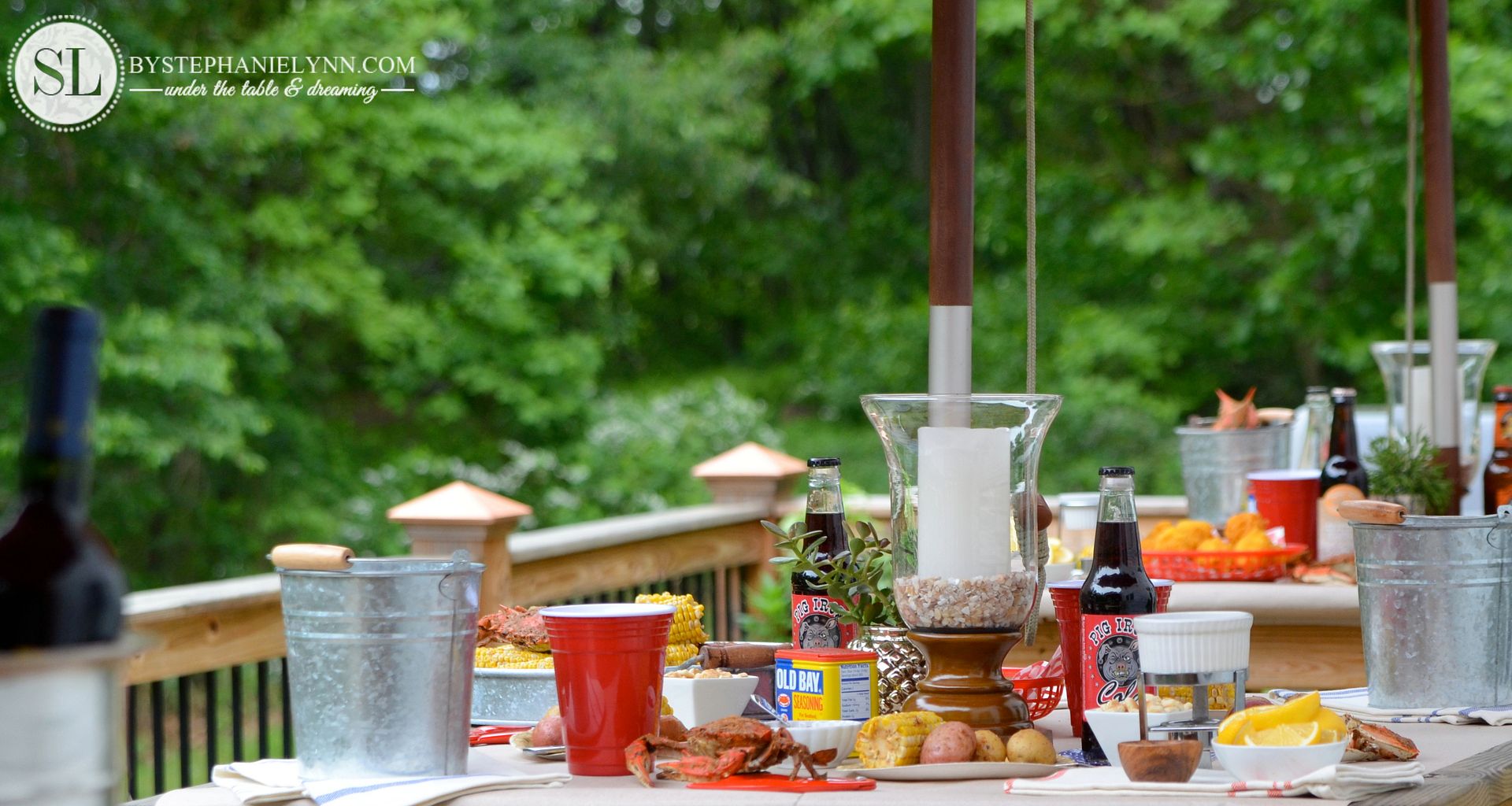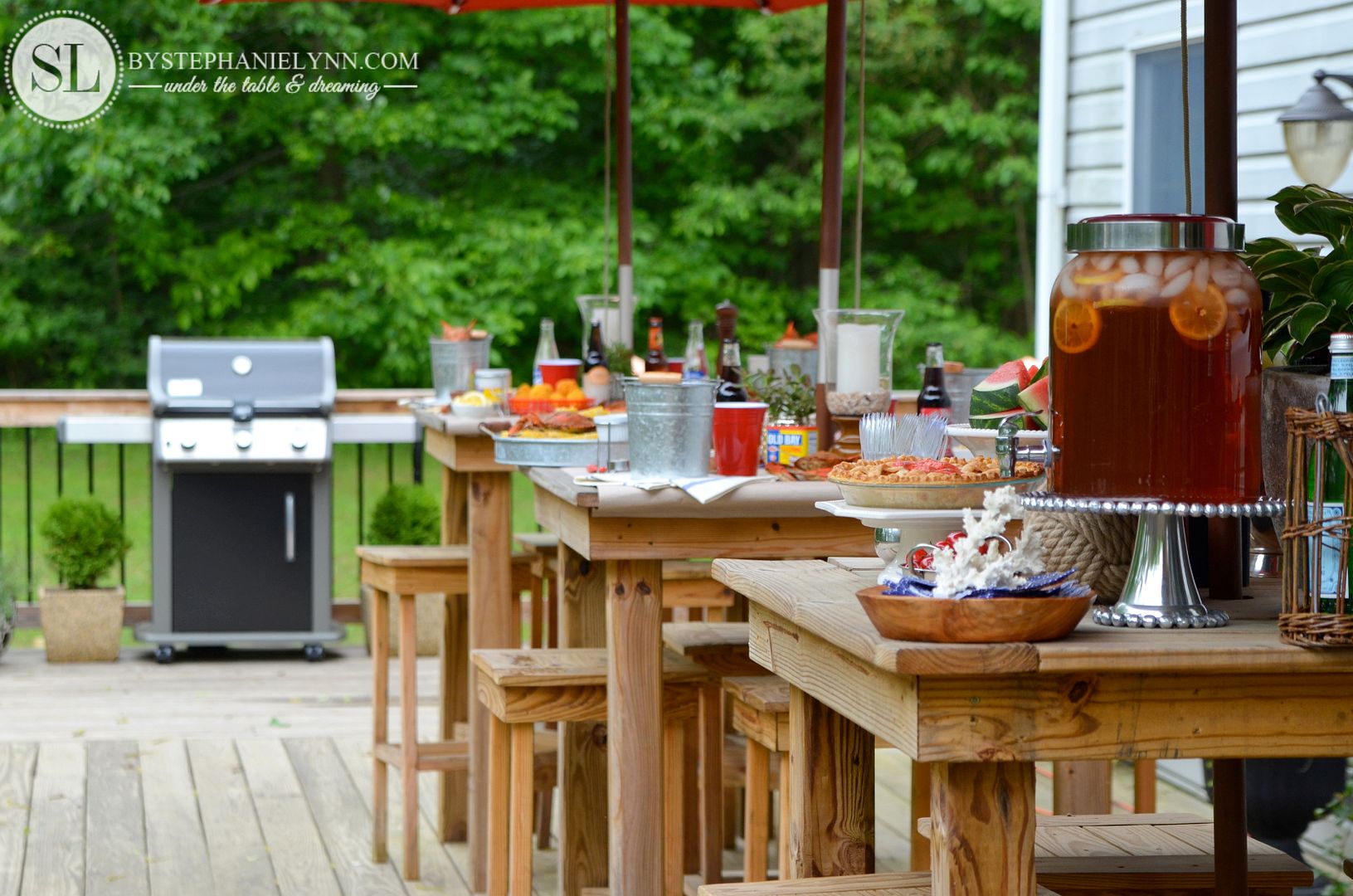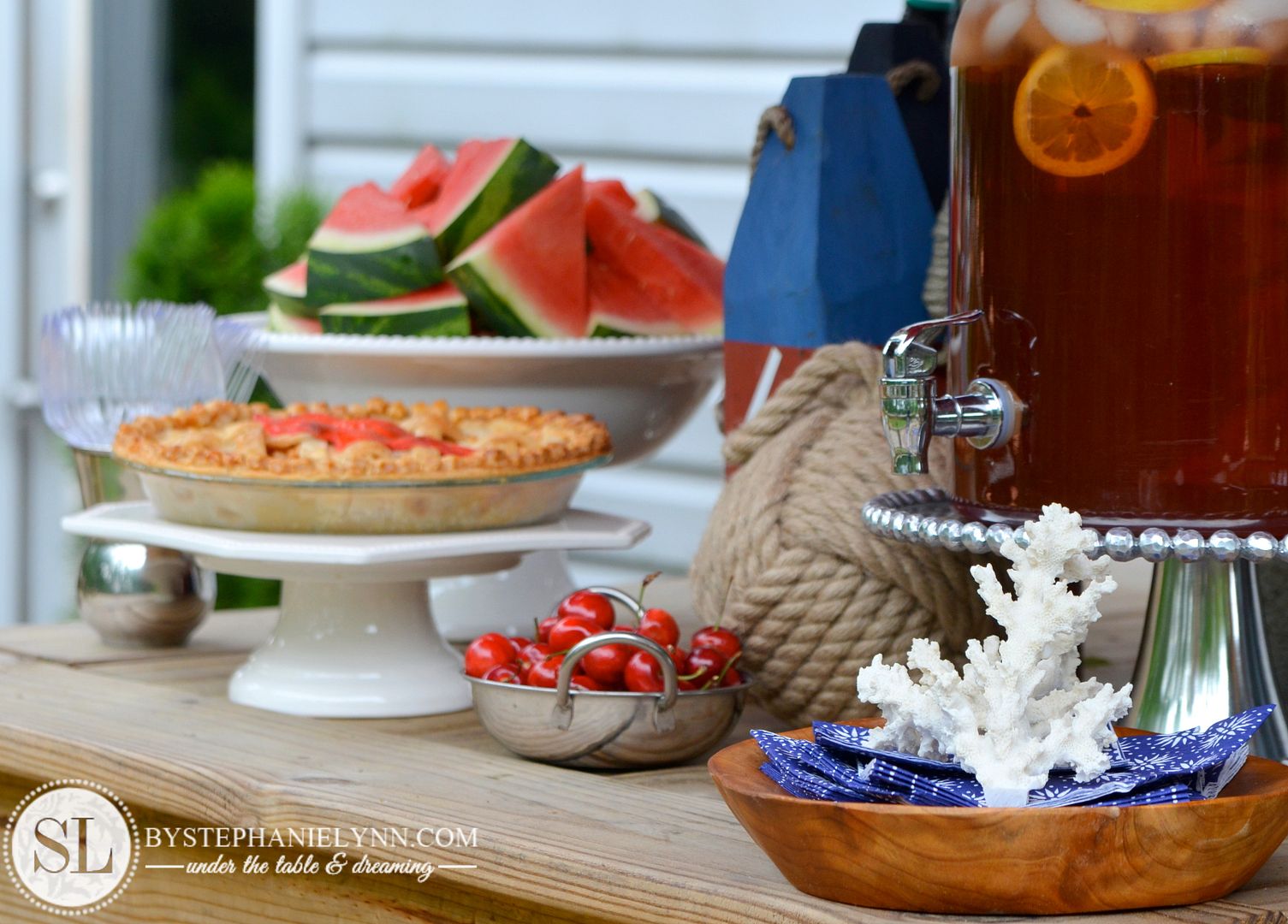 Just as simple as the crab feast itself, the dessert table is stocked with some easy going summertime favorites. The Stainless Steel Indian Cup holds the utensils.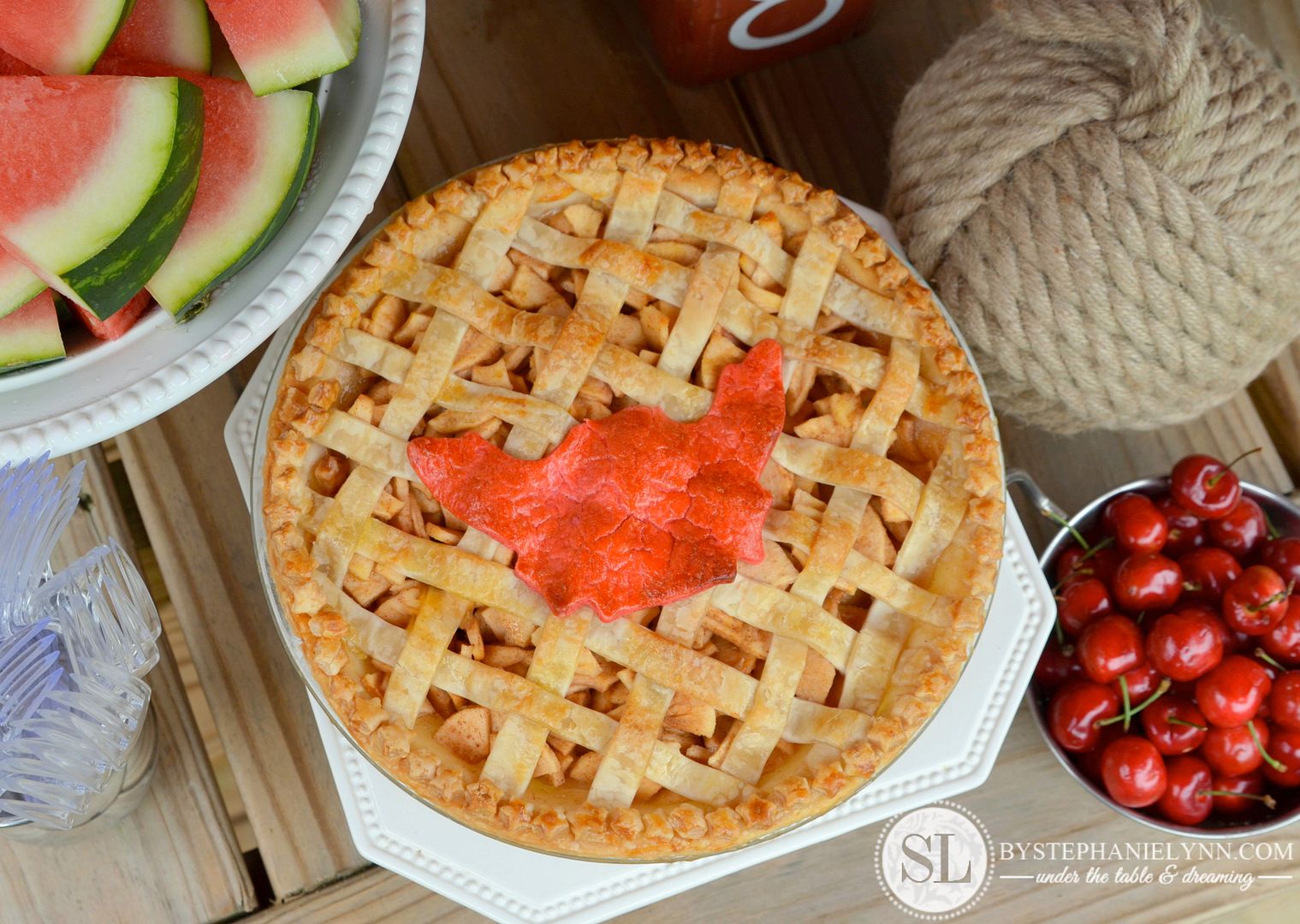 Homemade apple pie and sliced watermelon – a perfect way to end a few hours of crab pickin'.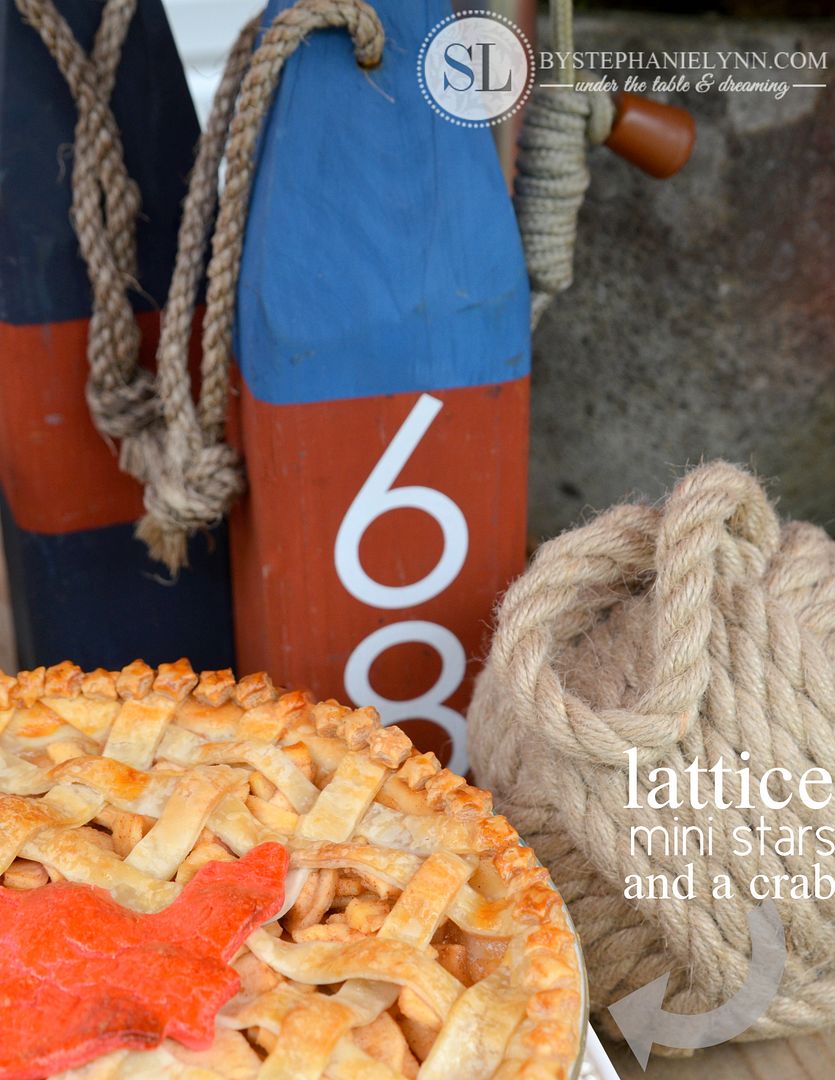 The easy lattice top apple pie  homemade pie is a cinch to make (and only semi-homemade). The center crab embellishment was simply made with this Crab Cookie Cutter
.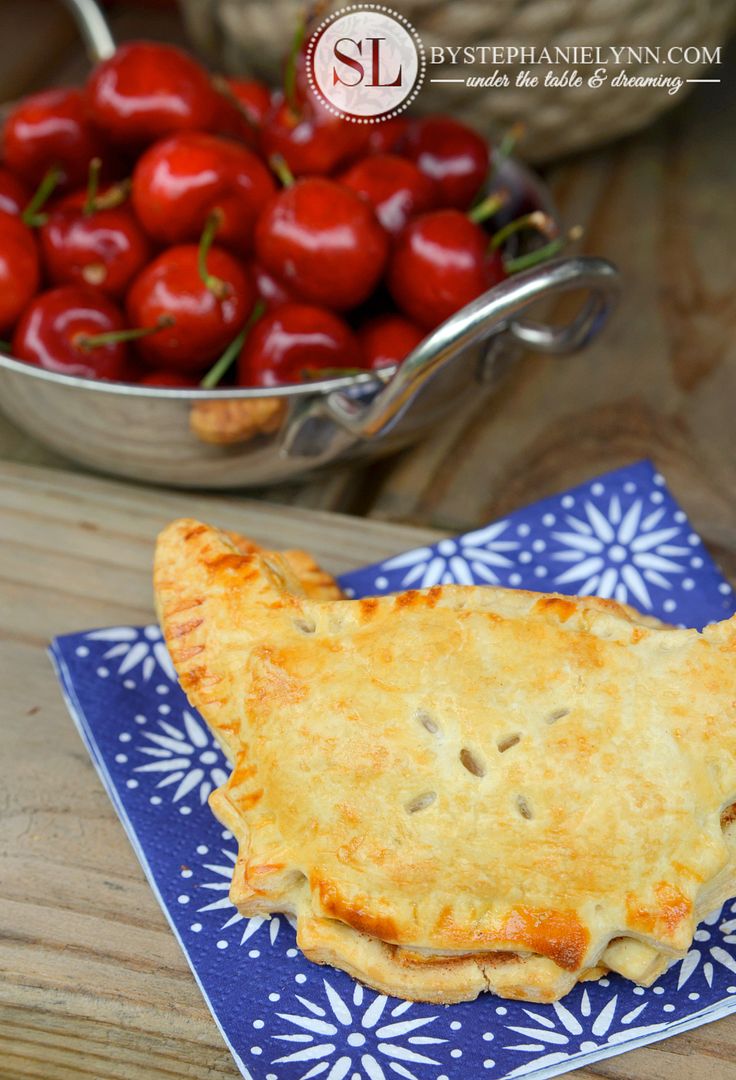 I also used the cookie cutter to make some crab shaped apple pie pockets for the kiddies.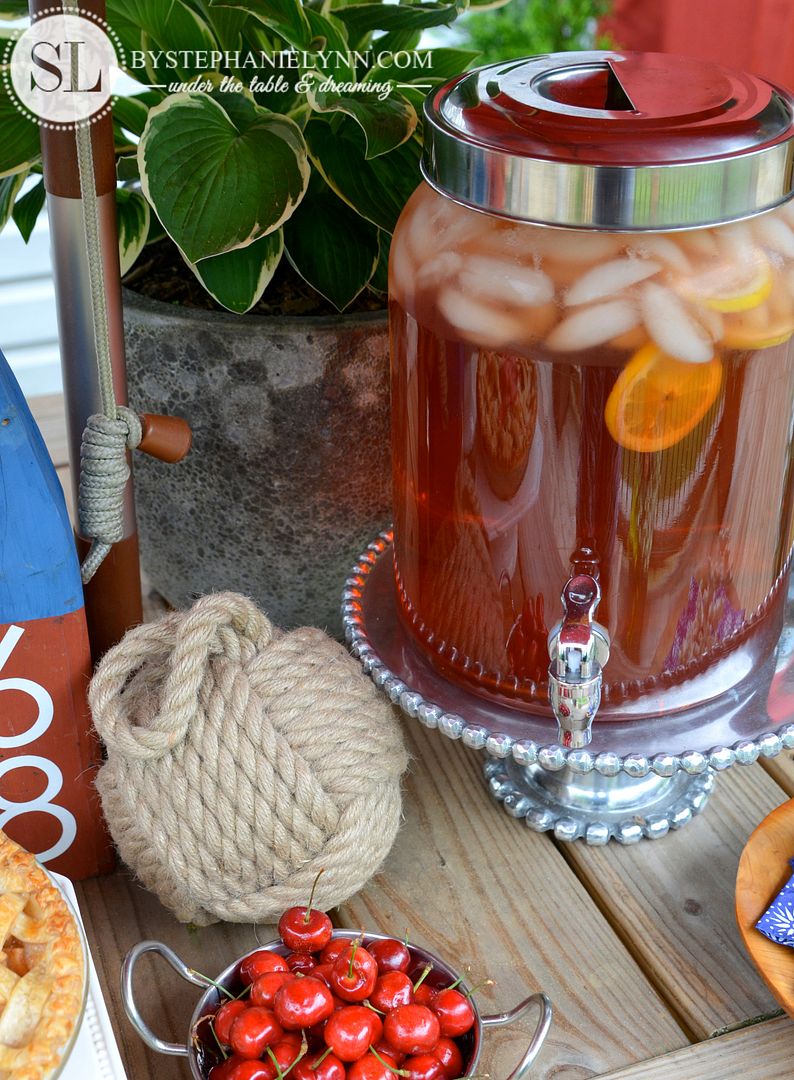 The decorations used for the table were simply home decor items that fit the theme – like the Hemp Rope Ball Doorstopper and the DIY Wooden Buoys – I made a few years ago.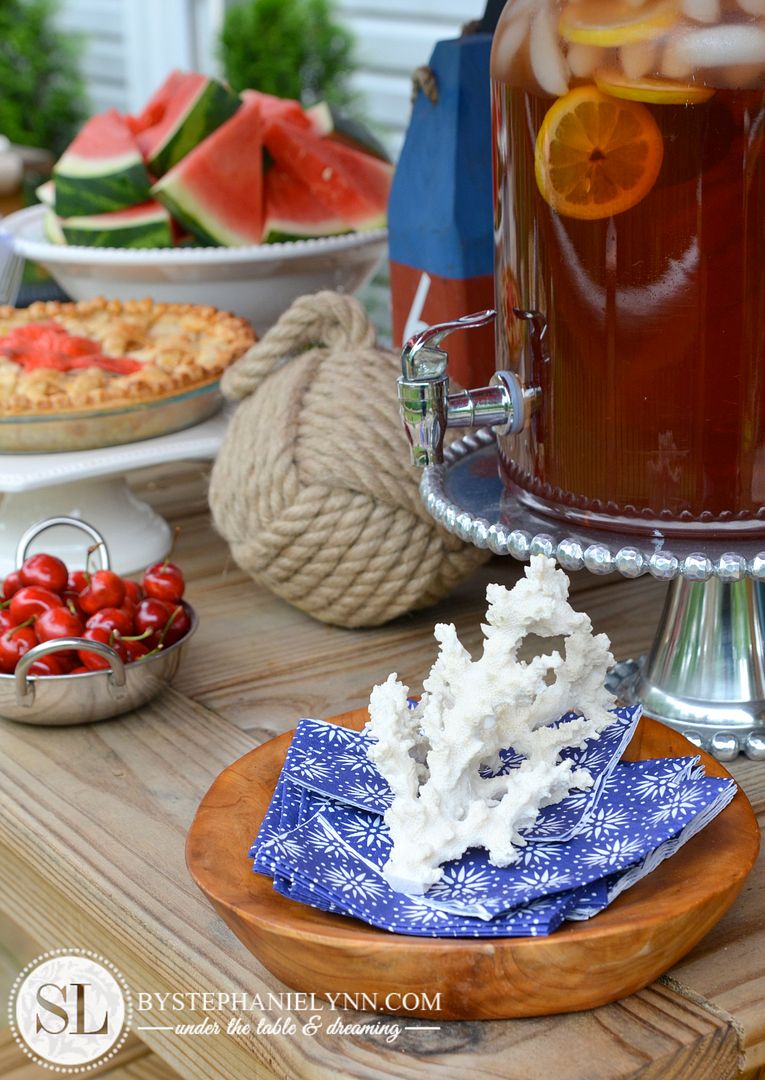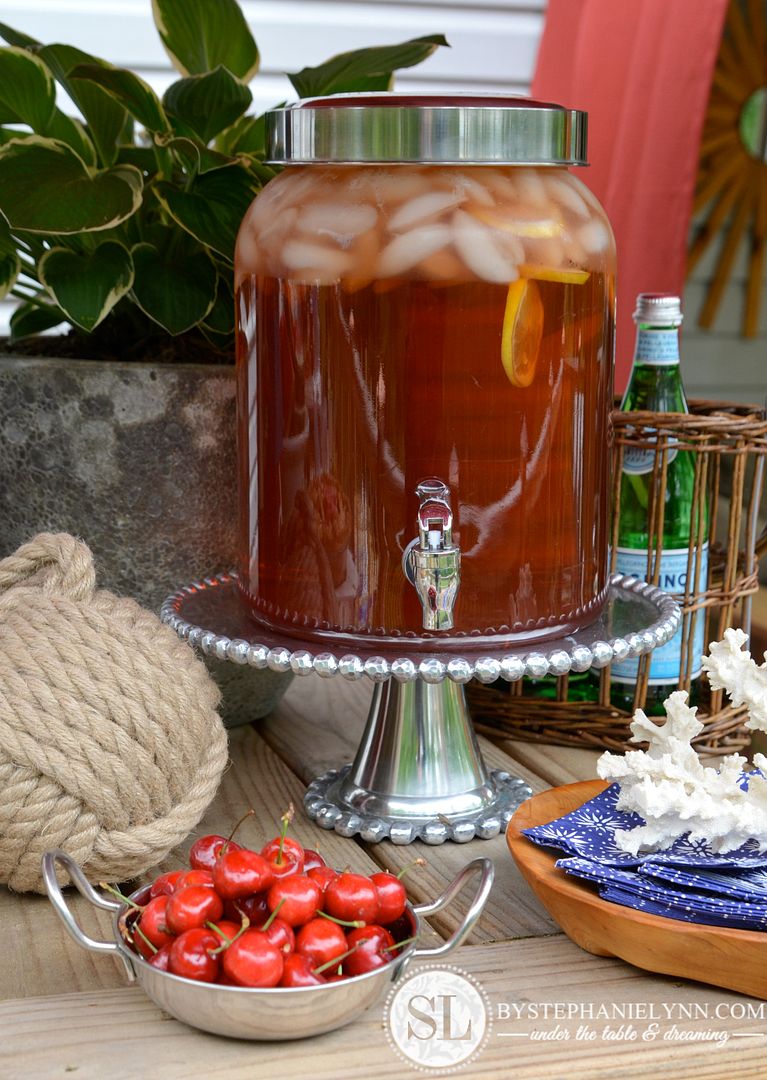 Fresh cherries in another Hammered Stainless Kadhai.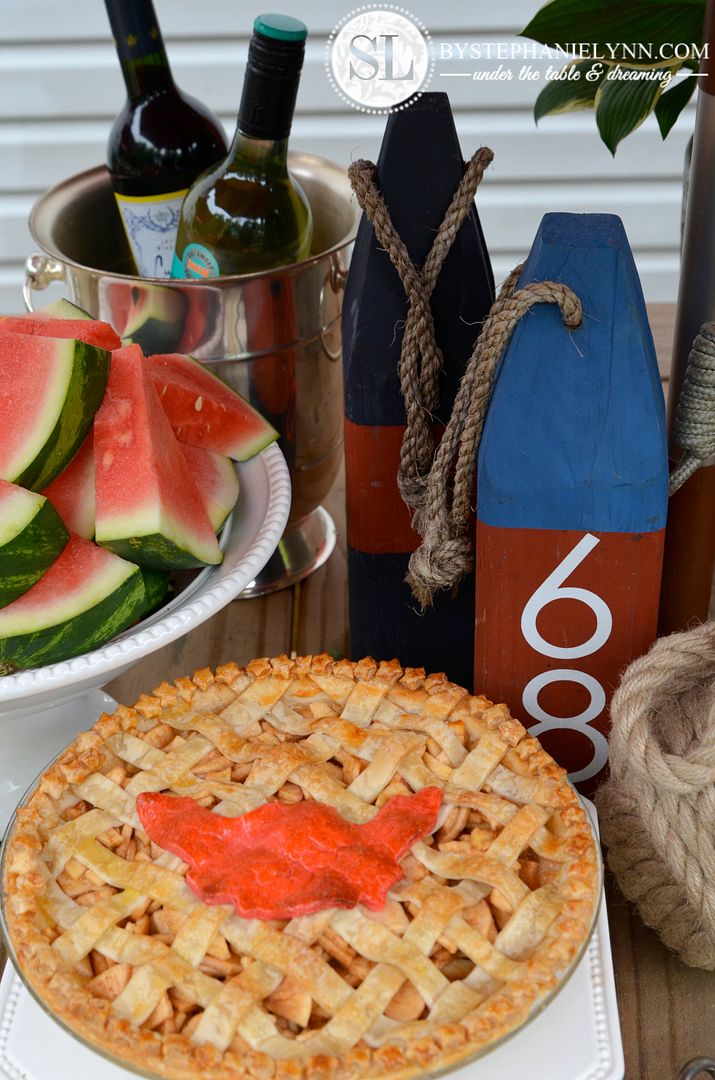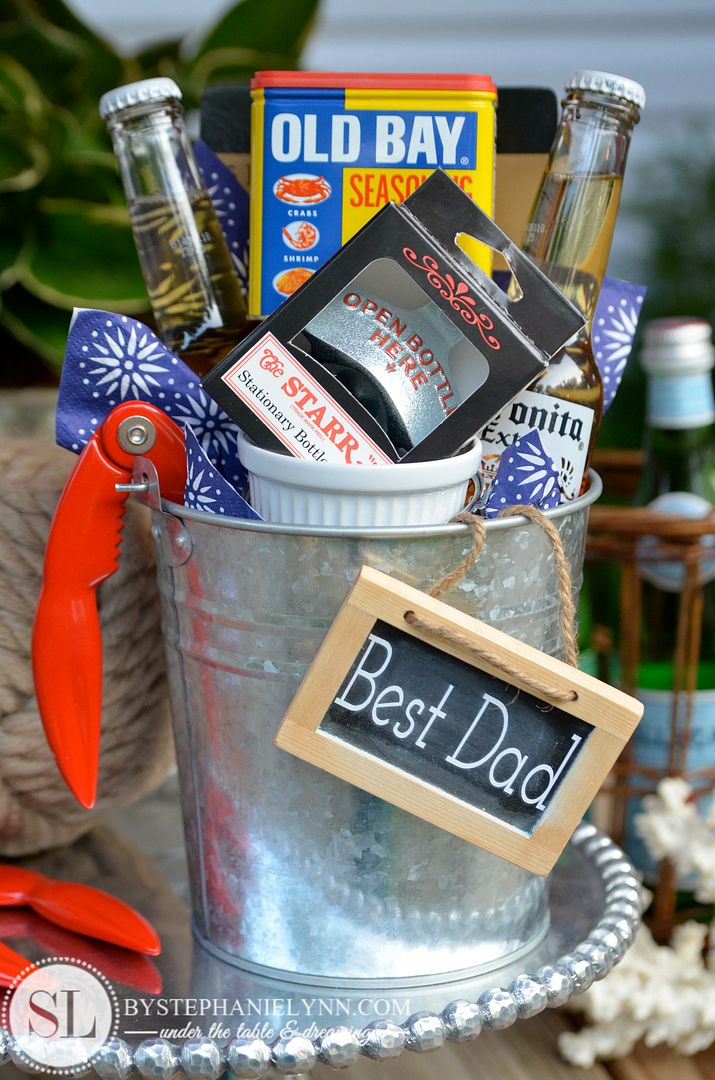 And as a parting gift for the special Dads, I put together this take home pail complete with a gift card for their next crab feast.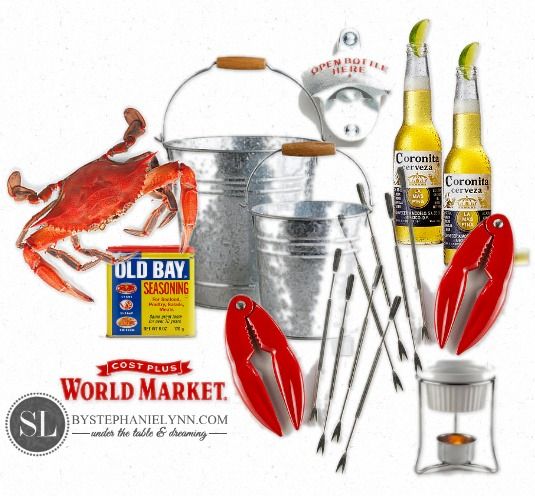 Included in the pail were these fabulous finds from World Market: galvanized metal pail, wall mounted bottle opener, Coronitas, Old Bay Seasoning, Five Piece Seafood Set, and a Butter Warmer Set. The mini chalkboard tags were picked up there as well!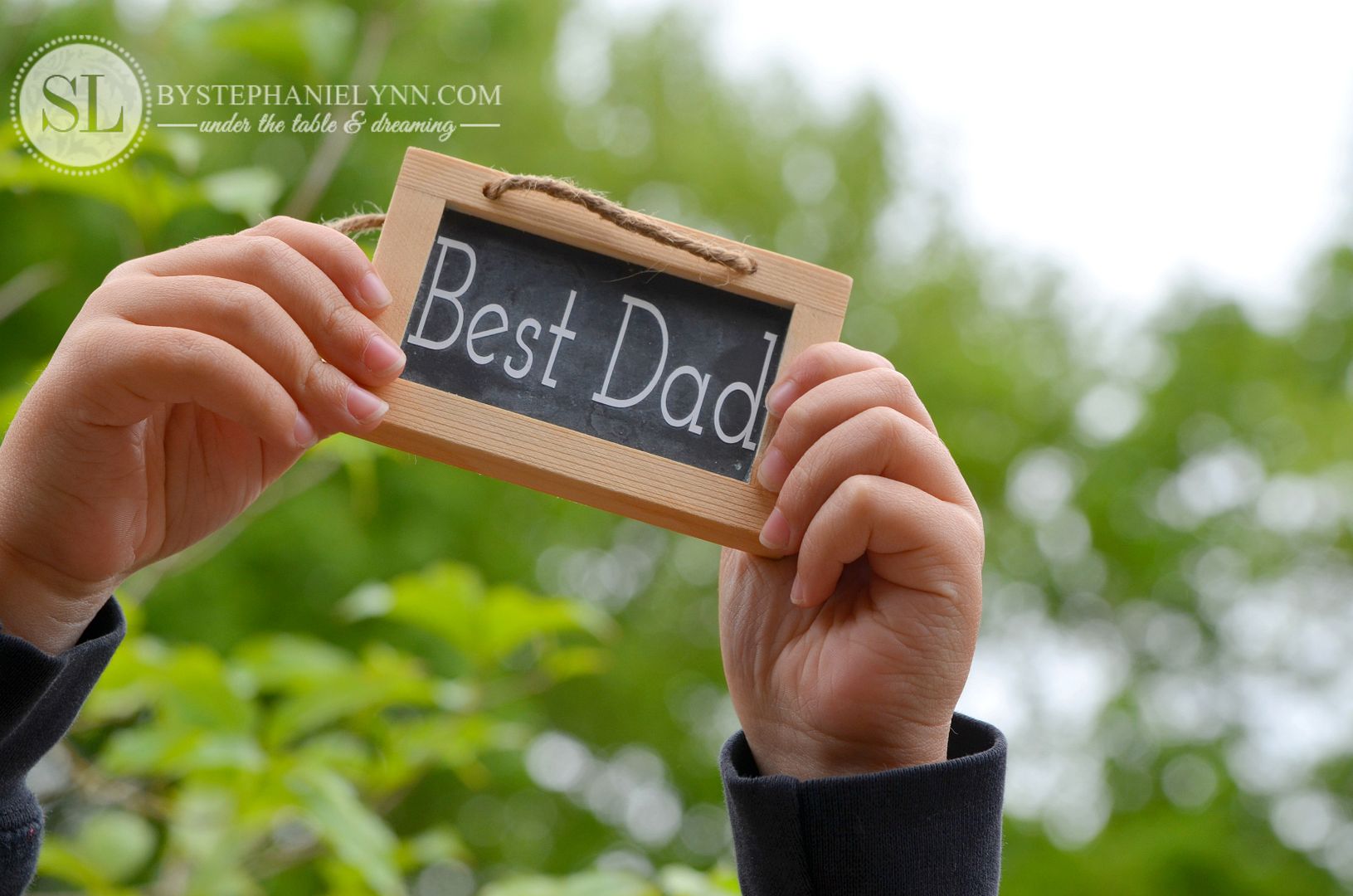 How are you celebrating Dad this year for Father's Day-
Enter the Dad's Day Sweepstakes for a chance to show Dad just how much he matters
with the help of Word Market.
Nominate your Dad here for a chance to win one of (4) weekly grand prize packages:
a $1,000 gift card for you and a $1,000 gift card for your Dad to celebrate his special day.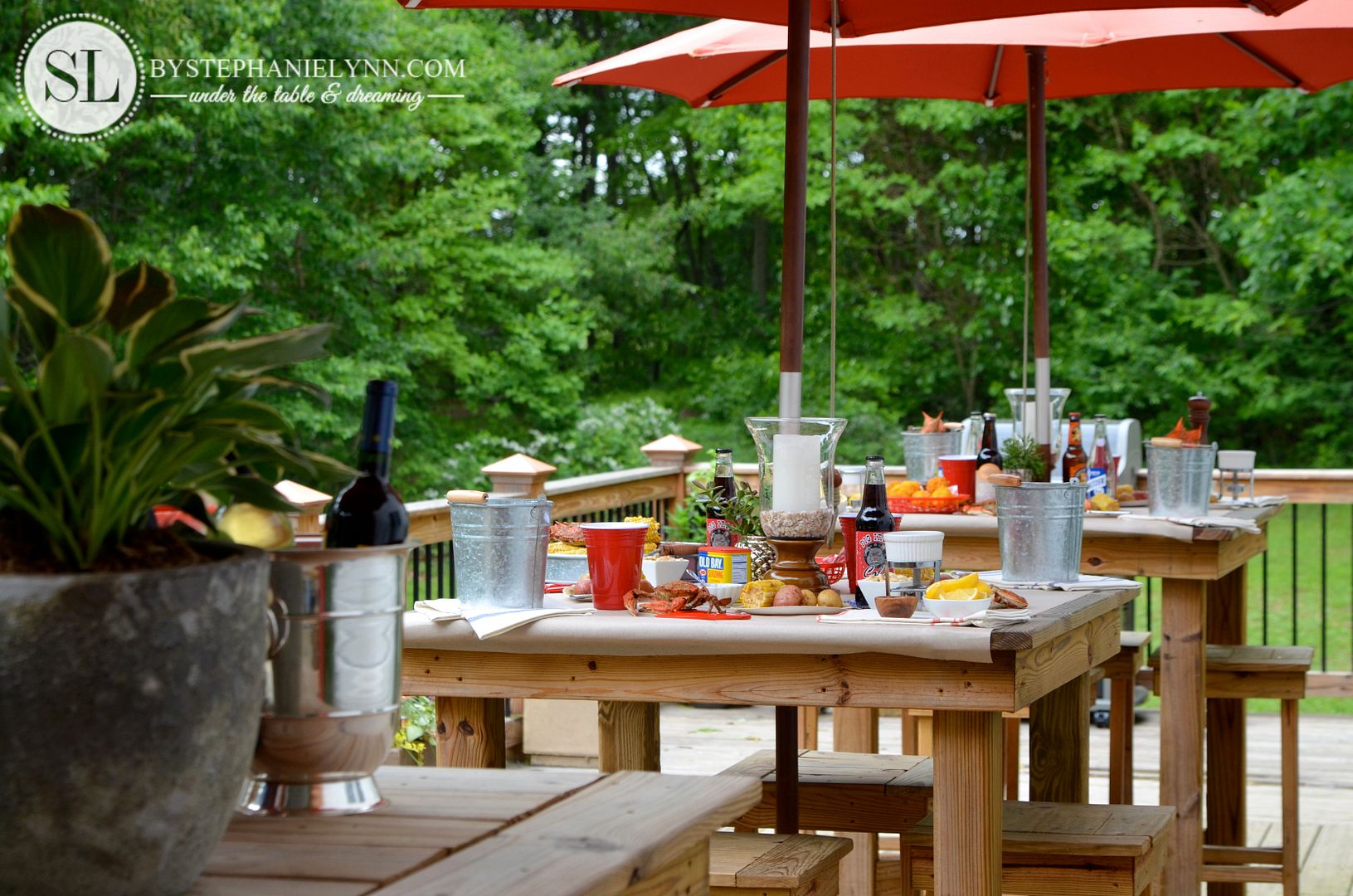 Here's to all of our son's first heros and our daughter's first loves….
Happy Father's Day, Daddies – Enjoy!