This is the year the 17 year Magicicada periodical cicadas emerge. While the idea of a massive creepy crawly invasion tends to make me a little squirmy – the actual story behind the cicadas is really an impressive one.
I recently came across this documentary film project by Samuel Orr, a filmmaker and time-lapse photographer. The photography is exquisite and watching it definitely gave me a different perspective of these fascinating creatures. The link was sent to me through our homeschool group and while it's not only a wonderful educational tool documenting the largest outbreak of insects on Earth –
Butch and I, both, simply loved it.
Samuel currently has over 200 plus hours of footage, and is working towards an hour documentary, anticipated in 2014, that will broadcast on PBS.
If you enjoyed the video, you can help support the funding for this film project by visiting Kickstarter.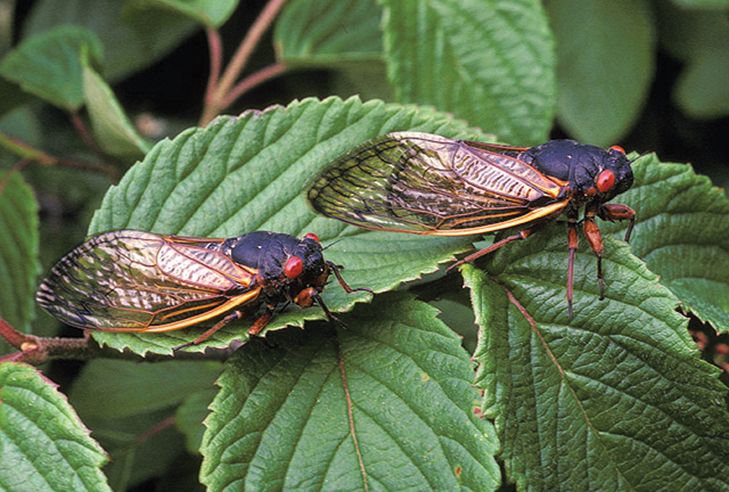 source: USDA Agricultral Research Service
The Magicicada cicadas are set to emerge along the Eastern Seaboard this year once the soil temperatures reach 64 degrees. The chart below, from magicicada, shows the predicted states in which they will be making their appearance.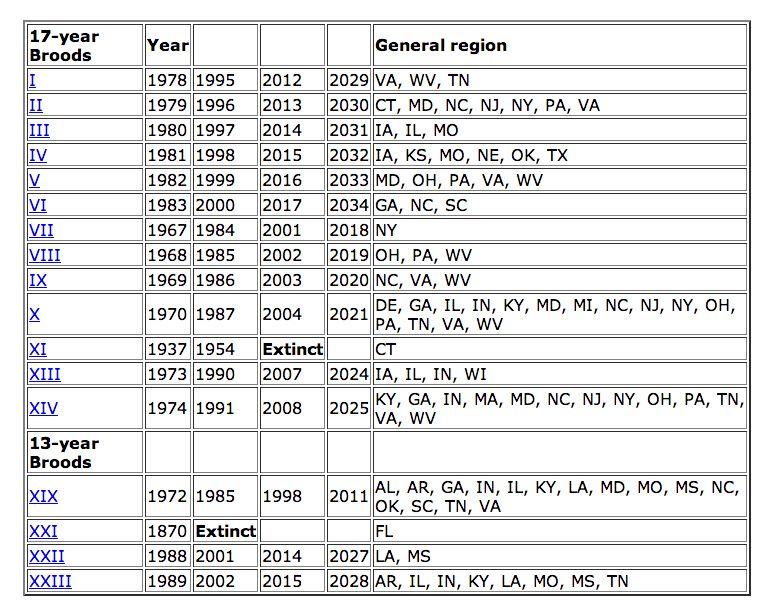 If you live in these areas – here is some information
to protect your trees & shrubs from Magicicada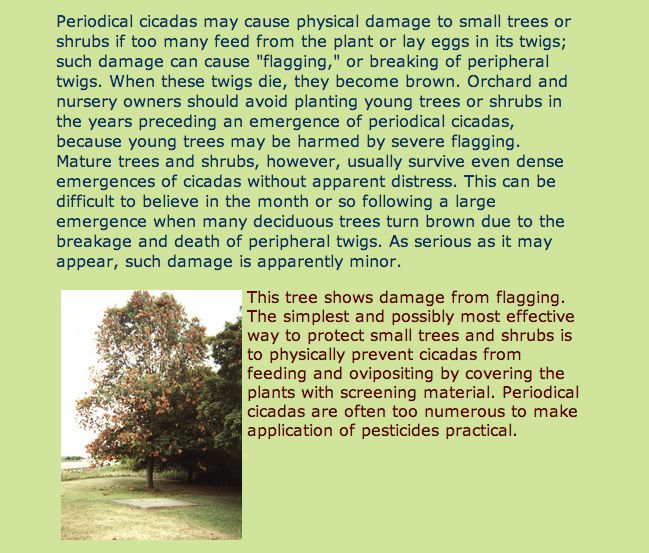 I thought the video was just too cool not to share – not to mention, it opened my eyes to the incredible journey of the cicadas and the remarkable story behind them.
With trillions due to appear over the next couple weeks – have you seen any in your area?