This post is part of a social shopper marketing insight campaign with Pollinate Media Group® and All You, but all my opinions are my own. #lifeforless #pmedia http://cmp.ly/3/8vNxcO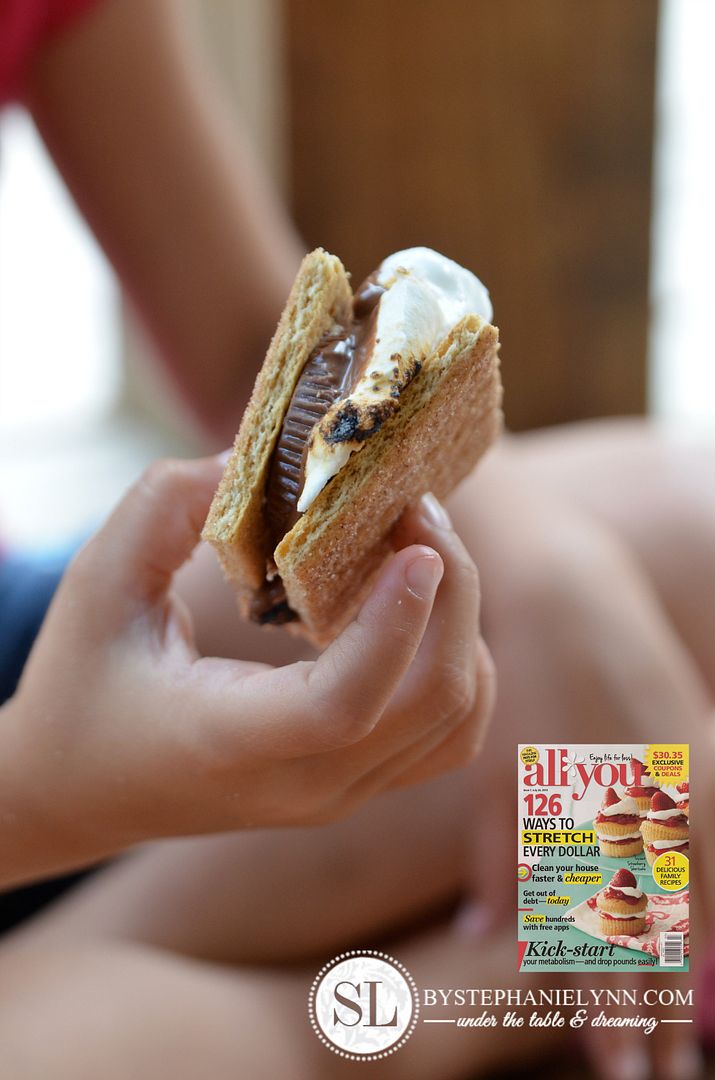 Magazines are a staple around here during the summer. Digital readers are wonderful and convenient but there is just something special about laying on the beach or by the pool and thumbing through the glossy pages of a magazine.
I recently had the chance to team up with All You magazine and check out the July issue. Up until recently it was exclusively at Walmart and now it is sold at several other selected chains. I picked up my copy right at our local BJ's Wholesale Club.
All You is all about enjoying life for less and the entire magazine is packed with money saving tips, budget friendly finds, and recipe ideas. Right off the bat the contents of the magazine includes all of the value coupons & deals that can be found inside. Of course I'm a fan of the do-it-yourself craft articles – which this month focuses on two practical & easy garden projects I would just love to try. I also like how the magazine covers pretty much every other area of life – self, health, home, world, food – providing affordable and realistic ideas to live well.
My mom is constantly finding and saving recipes in magazines and I couldn't help but think of her when I saw the index of great recipes listed in the beginning of the magazine. Not only do they list all the recipes in the issue but they show a picture along with the page number and a breakdown of recipes by cost. No more scrambling through a magazine to find a recipe you saw earlier, Mom.

Since my niece is still visiting she had the pleasure of picking a recipe to share from the issue – and of course she chose the all-american, summer classic, s'mores… with a twist. I know all she saw was the dripping melted chocolate in the picture – but little did she know these were actually Peanut Butter S'mores.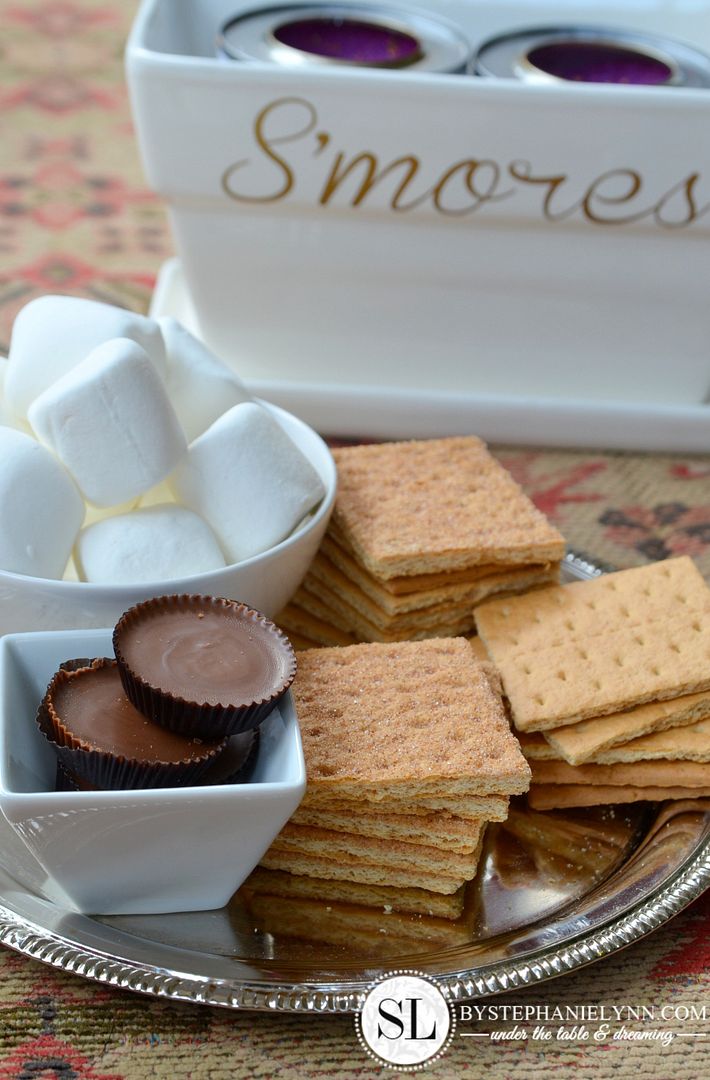 Now I have to say, this was one of the easiest recipes in the issue and with a 3 minute cook time and 5 minute prep time – we had some extra craft time. So we turned this little recipe into an entire tabletop s'mores kit that we could not only use throughout the summer – but year round at that.
While the recipe for these scrumptious treats is below, the next post contains the directions for the  Tabletop S'mores Kit .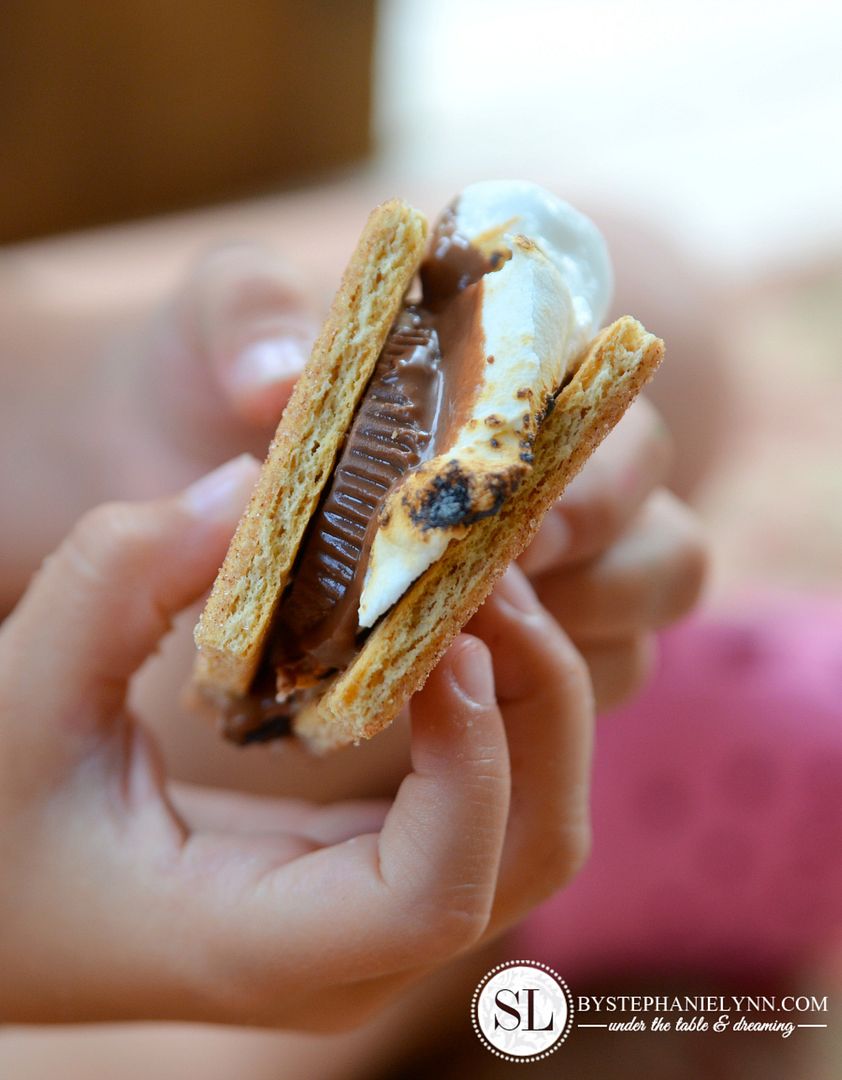 Peanut Butter S'mores
Ingredients Needed:
Chocolate Peanut Butter Cups
Graham Cracker Squares
Marshmallows
Directions:
Pre-heat the grill to high.
Place peanut butter cup on a graham cracker.
Thread a marshmallow on a skewer and hold over the grill until it has browned and softened – approximately 2 to 3 minutes.
Push the marshmallow off the skewer, onto the peanut butter cup.
Top with another graham cracker.
Have fun and repeat with the remaining ingredients.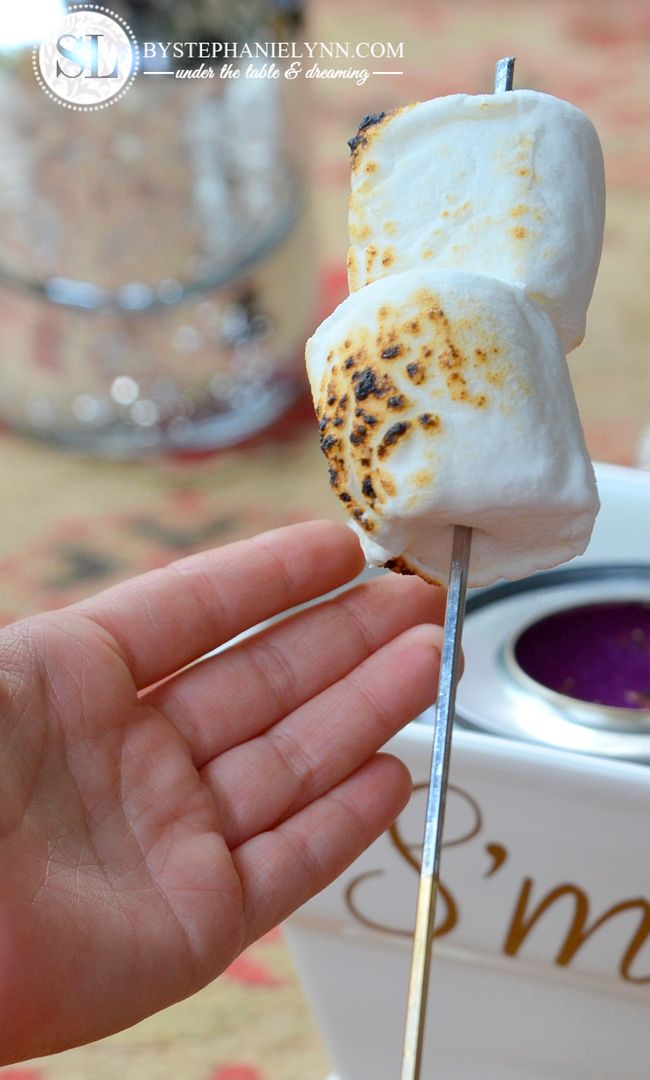 Has to be one of the simplest treats ever.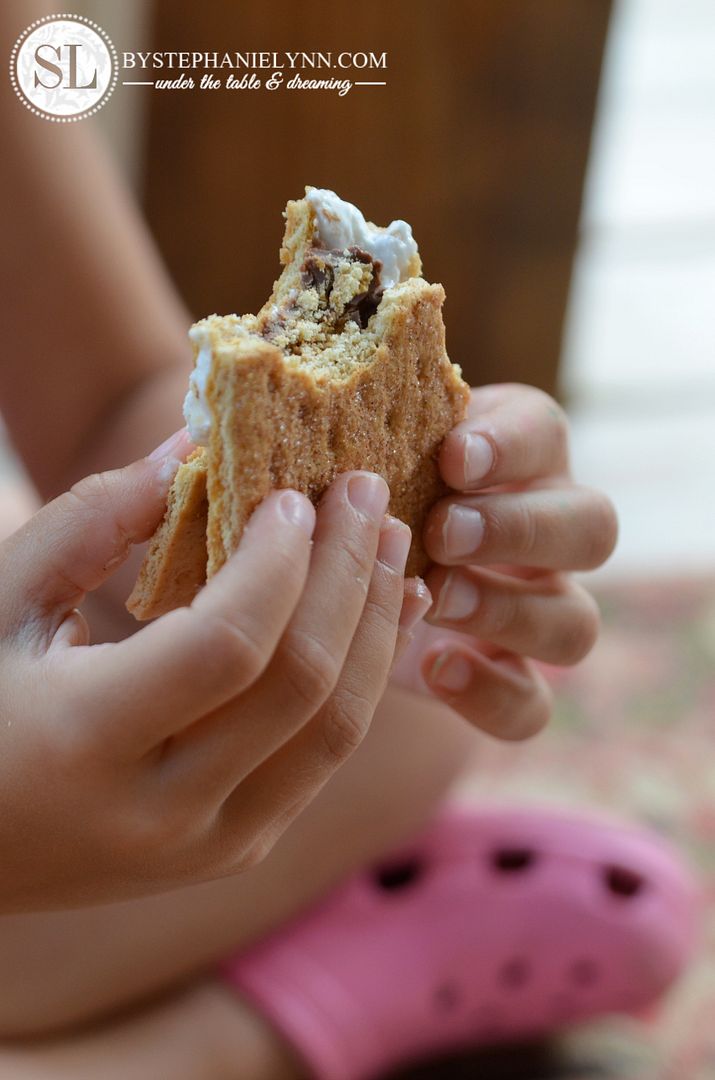 The article in All You actually includes two other yummy desserts that can easily be prepared on a hot grill once your dinner is complete – talk about summertime convenience.
(and budget friendly too costing just 63¢ a serving)
We don't particularly eat many s'mores due to CJ's allergies – though this does have me thinking about using other candy variations to spice up this classic favorite…
Do you have any tried and true concoctions?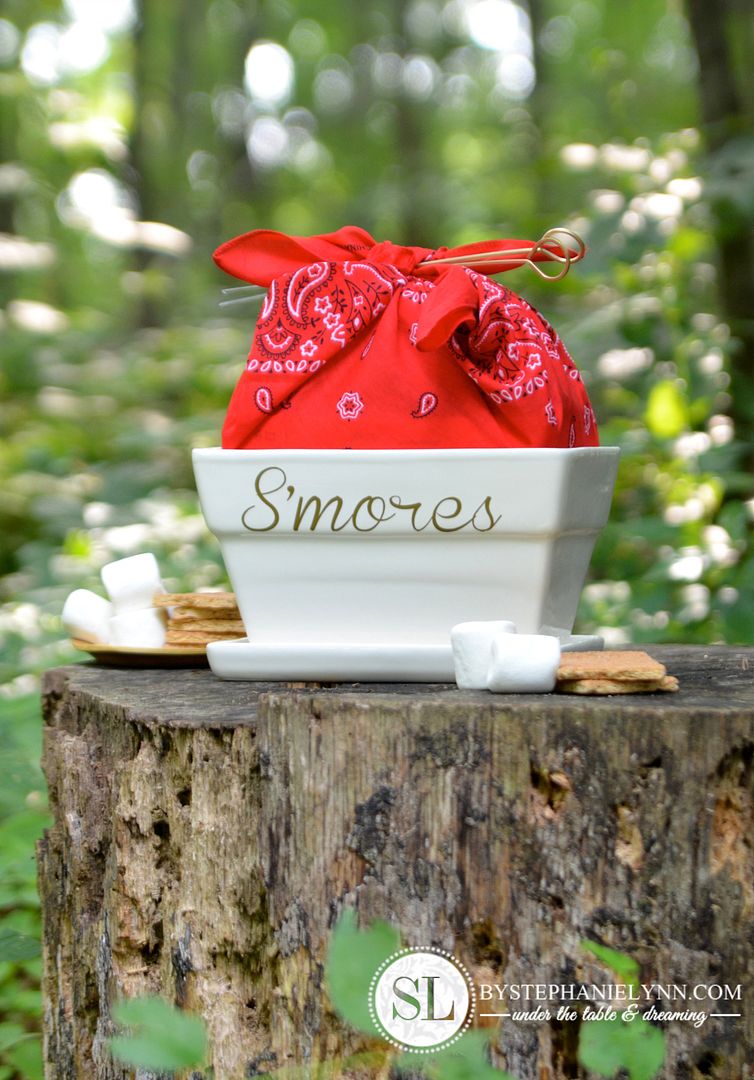 For details and how-to on our DIY gift pack shown above check out the  Homemade Tabletop S'mores Kit.
To find a local retainer and a printable money saving coupon check out All You Magazine online at www.allyou.com\value