I'm a sponsored partner with AMDRO. All opinions are 100% mine.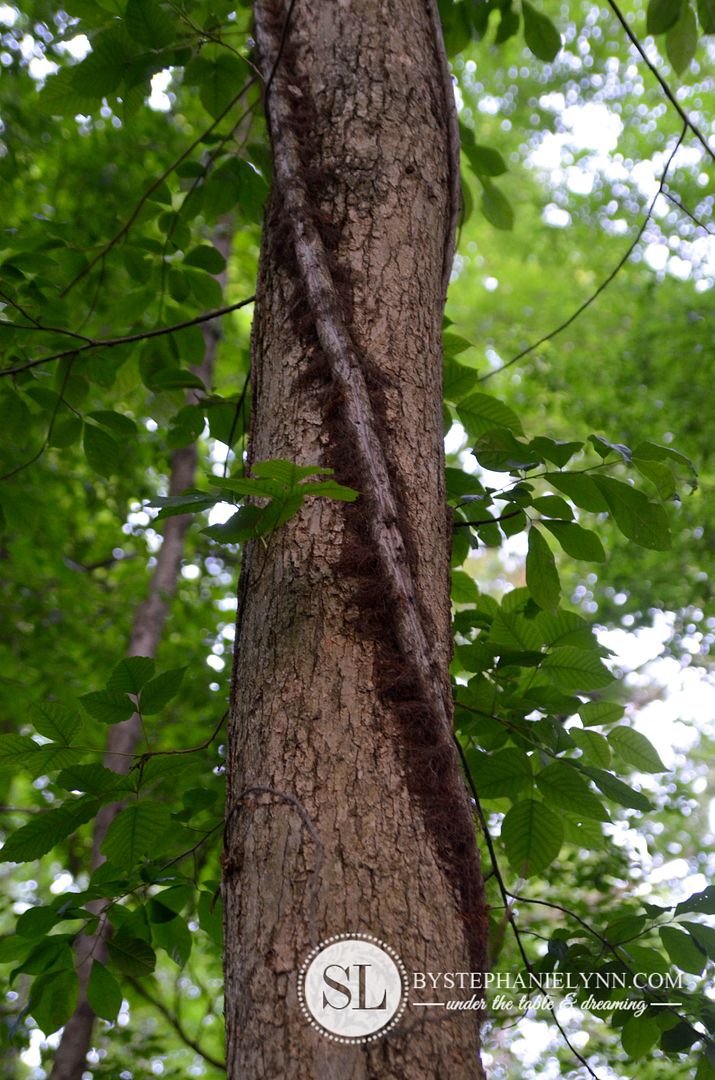 'Leaflets of three, beware of me.' Poison ivy is all around our property and appears in many different forms. Even though the leaves may not be present this time of year –
the hairy, intertwined vines are a telltale sign poison ivy is lurking.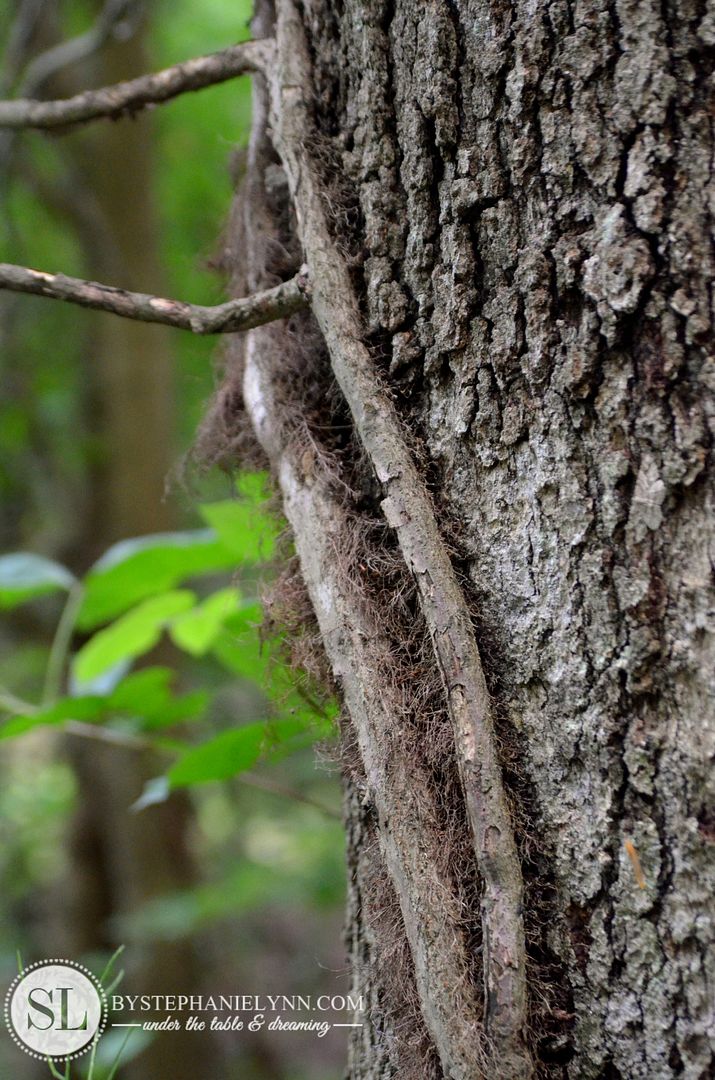 Those wooly, hairy vines are actually ariel roots of the poison ivy, which allow it to climb.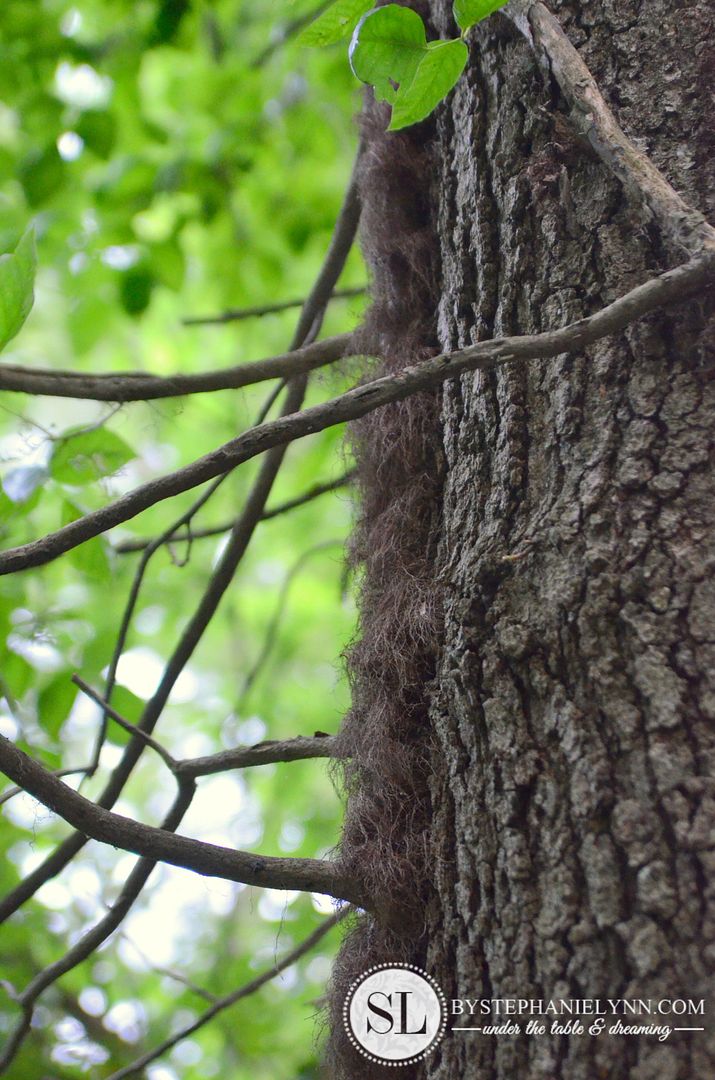 Poison ivy is most dangerous in the spring for a couple reasons – one being that these furry vines are far less recognized then the signature three leaves most people are aware of.
This time of year the roots and vines are also bursting with urushiol, the invisible toxic oil found in the poison ivy sap. Urushiol has a tendency to stick to almost everything and it stays potent, essentially up to a year, until washed off or dissolved.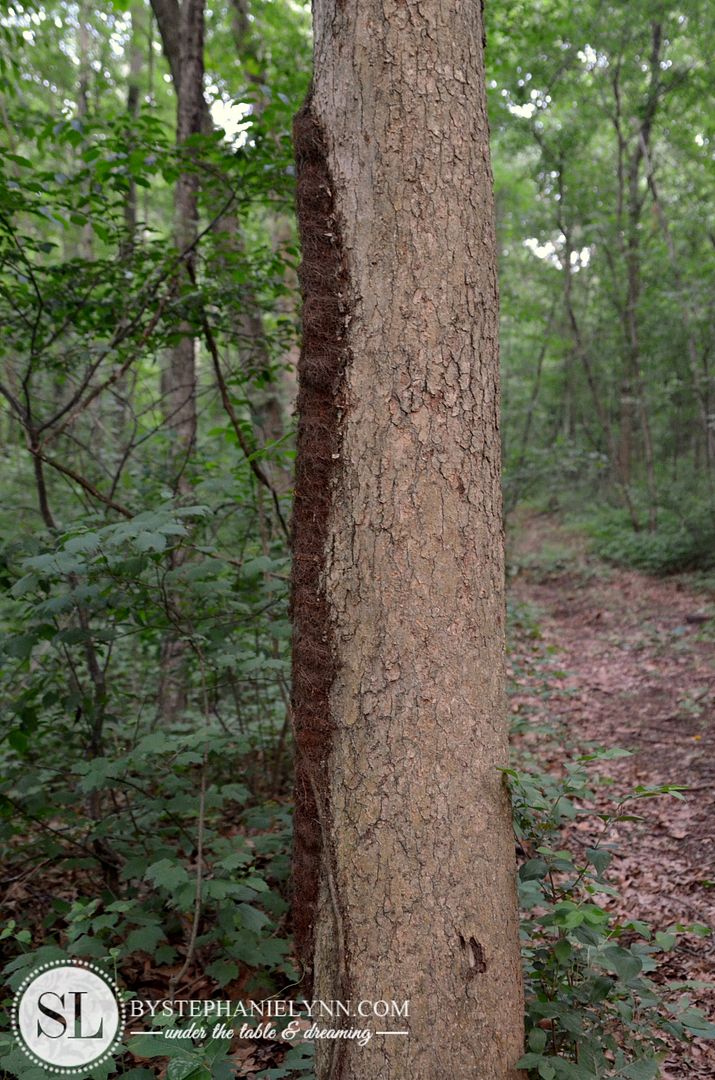 While these atrocious ariel roots tangle themselves high upon the trees on our property – poison ivy also makes an appearance on the ground, in the form of woody shrubs and trailing vines.
Since moving in we have left all of our poison ivy weeds as-is. Digging, or cutting the weeds, has never been an option since both Butch and I are highly sensitive. The success rate of this method isn't very high anyhow due to the rhizomes left behind – and the likelihood of new plants sprouting. Same thing goes for the natural methods floating around the internet – I have not found one yet that has actually worked for the purposes intended – and it may just be the abundance of weeds we are trying to control around these parts.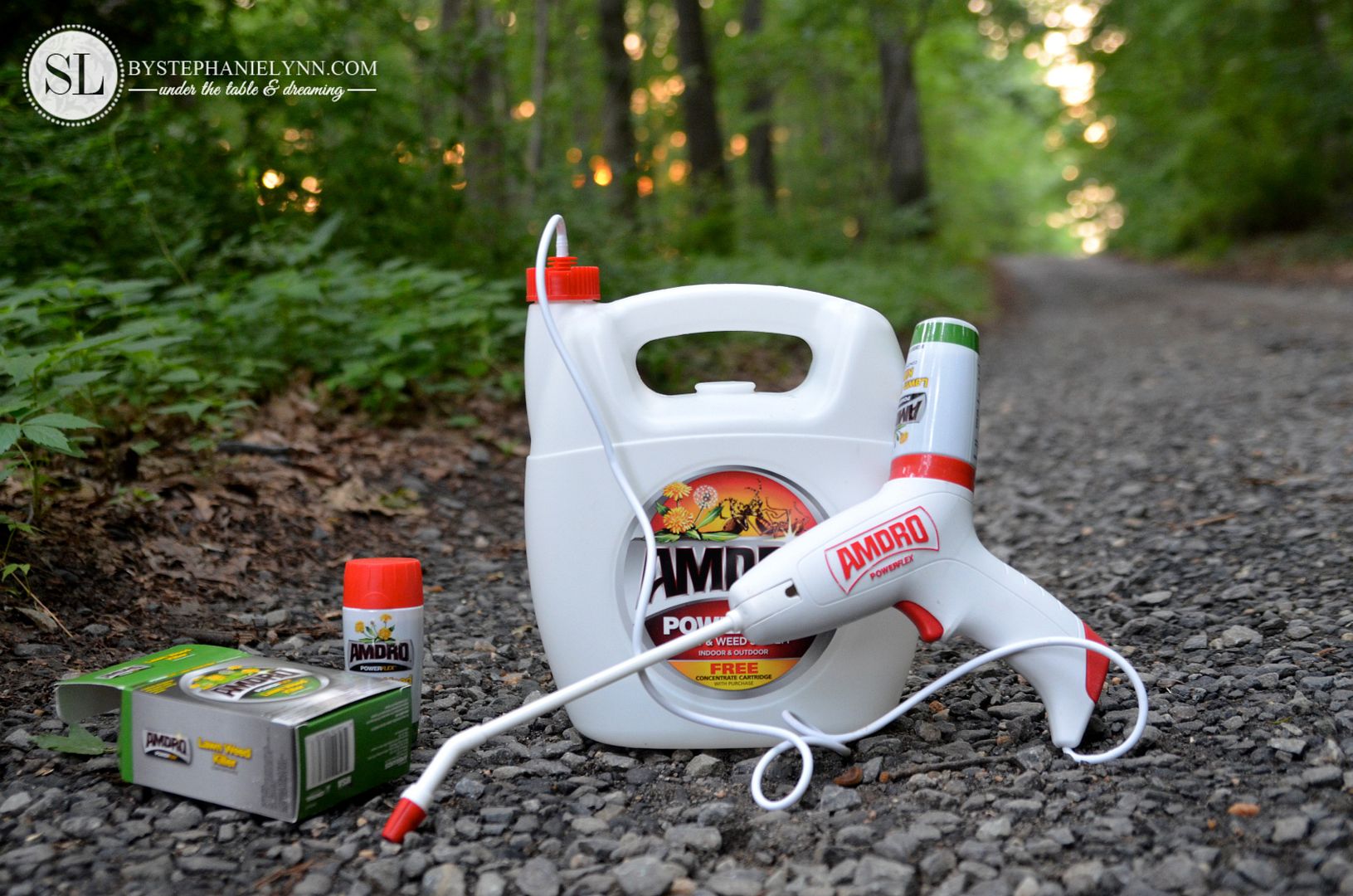 However, while taking care of the walkway weeds last week, I took a break to read a little more about the different cartridges available for the Powerflex system.
(If you missed that post last week, the AMDRO Powerflex is an all in one, multi-use system created to simplify indoor and outdoor pest and weed control. The one gallon tank and battery powered sprayer are reusable while the special formulated cartridges are totally interchangeable. The four cartridges include: Yard & Perimeter Outdoor Insect Killer, Weed & Grass Killer, Home Pest Indoor Killer, and Lawn Weed Killer)
The packaging for the Amdro Lawn Weed Killer concentrate just happen to state that it is especially effective on all hard-to-kill weeds including poison ivy and poison oak. The Lawn Weed Killer contains dimethylamine salt, 2,4-D.
Using 2, 4-d on poison ivy will more than likely require multiple applications to kill the entire root system of the weed – though it will not kill the grass around the affected area. And using the Powerflex system, it takes just three simple steps: Fill the one gallon tank with clean water – Twist on one of the four formulated cartridges – Spray the targeted areas.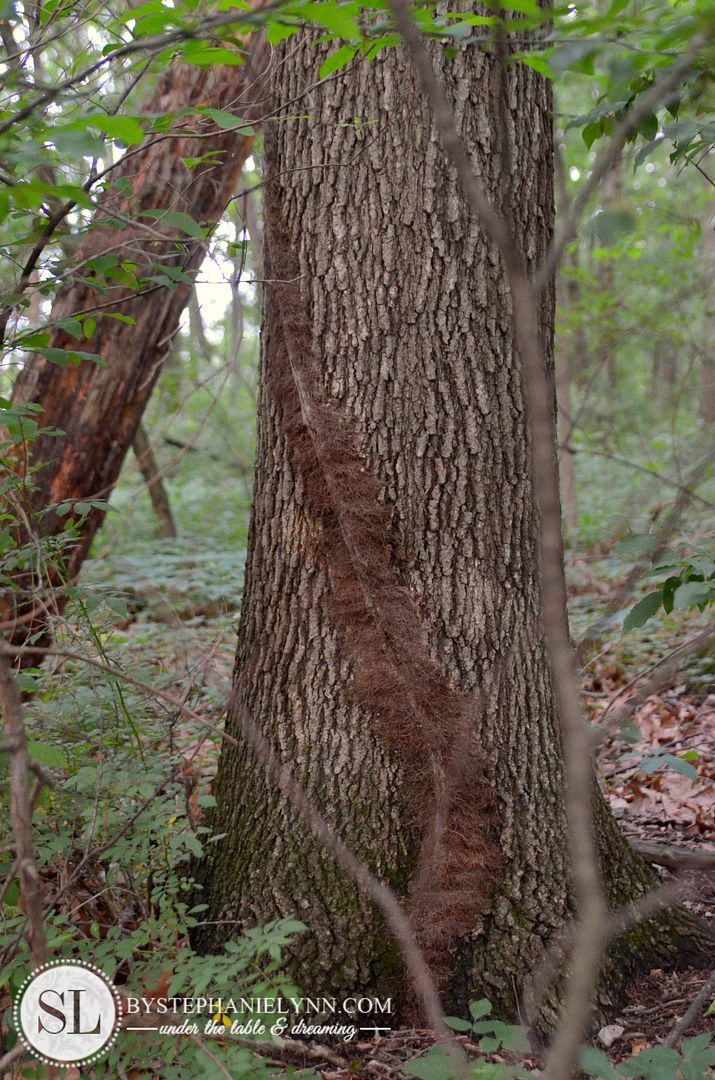 Now, the appearance of our particular poison ivy vines indicate they have been growing for a very long time – years and years, even.
So while we are not expecting an overnight miracle, especially where the areil roots are concerned – we may be able to tackle some of the ground shrubs and trailing vines that are bordering our wooded trails…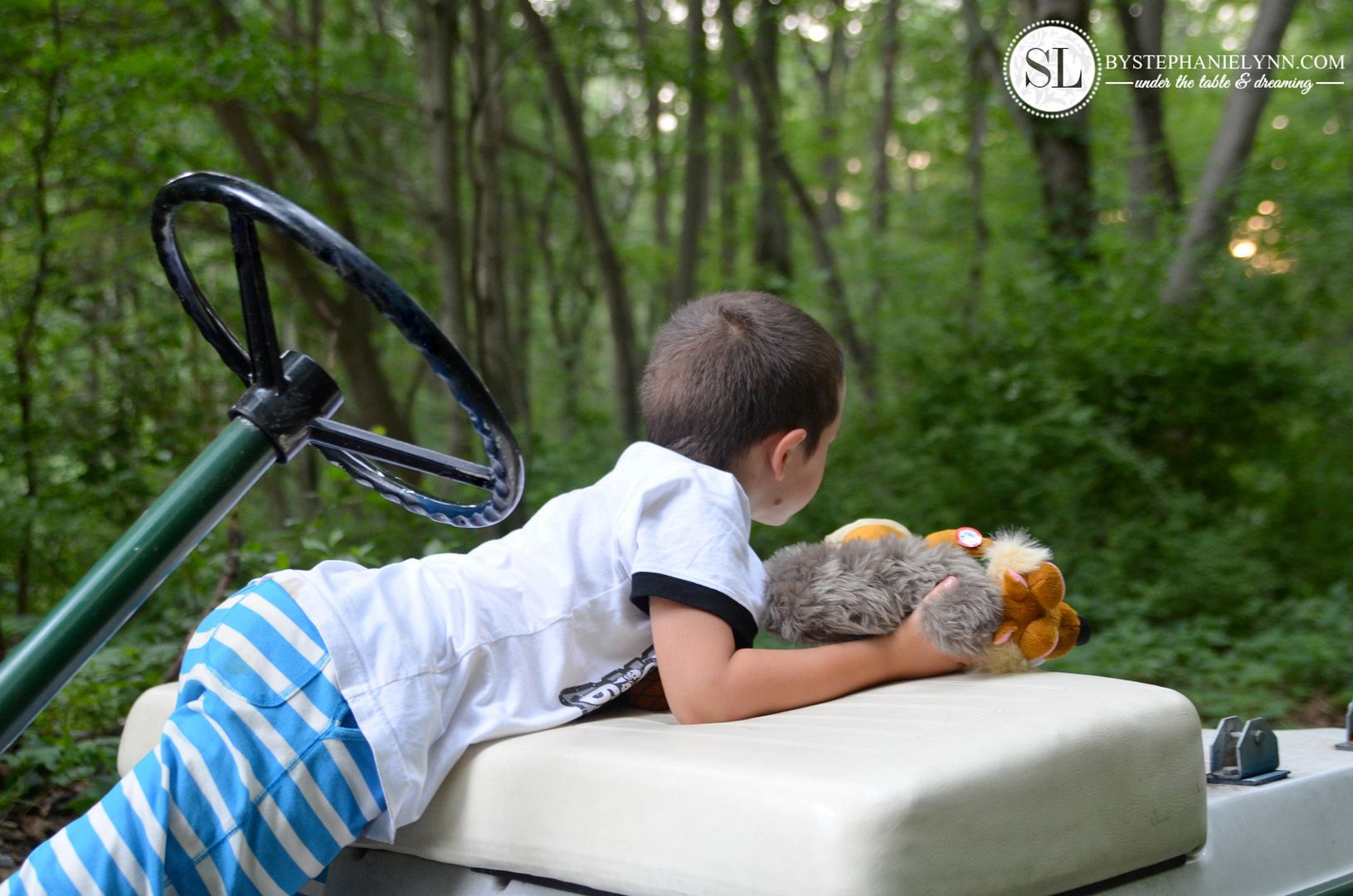 …targeting those areas that receive regular foot traffic from this little guy.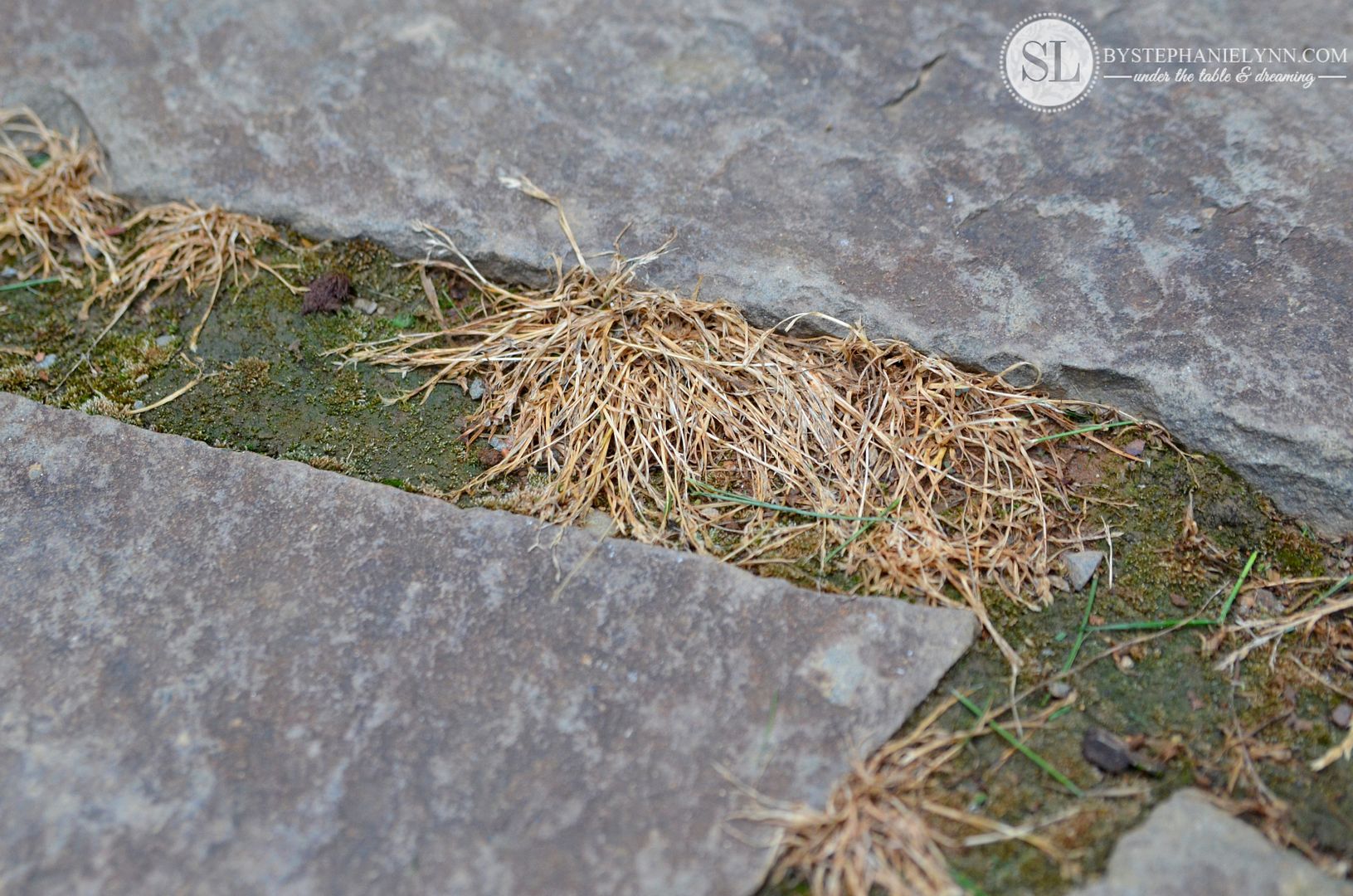 Remember our flagstone walkway from last week – the weeds are now completely dead.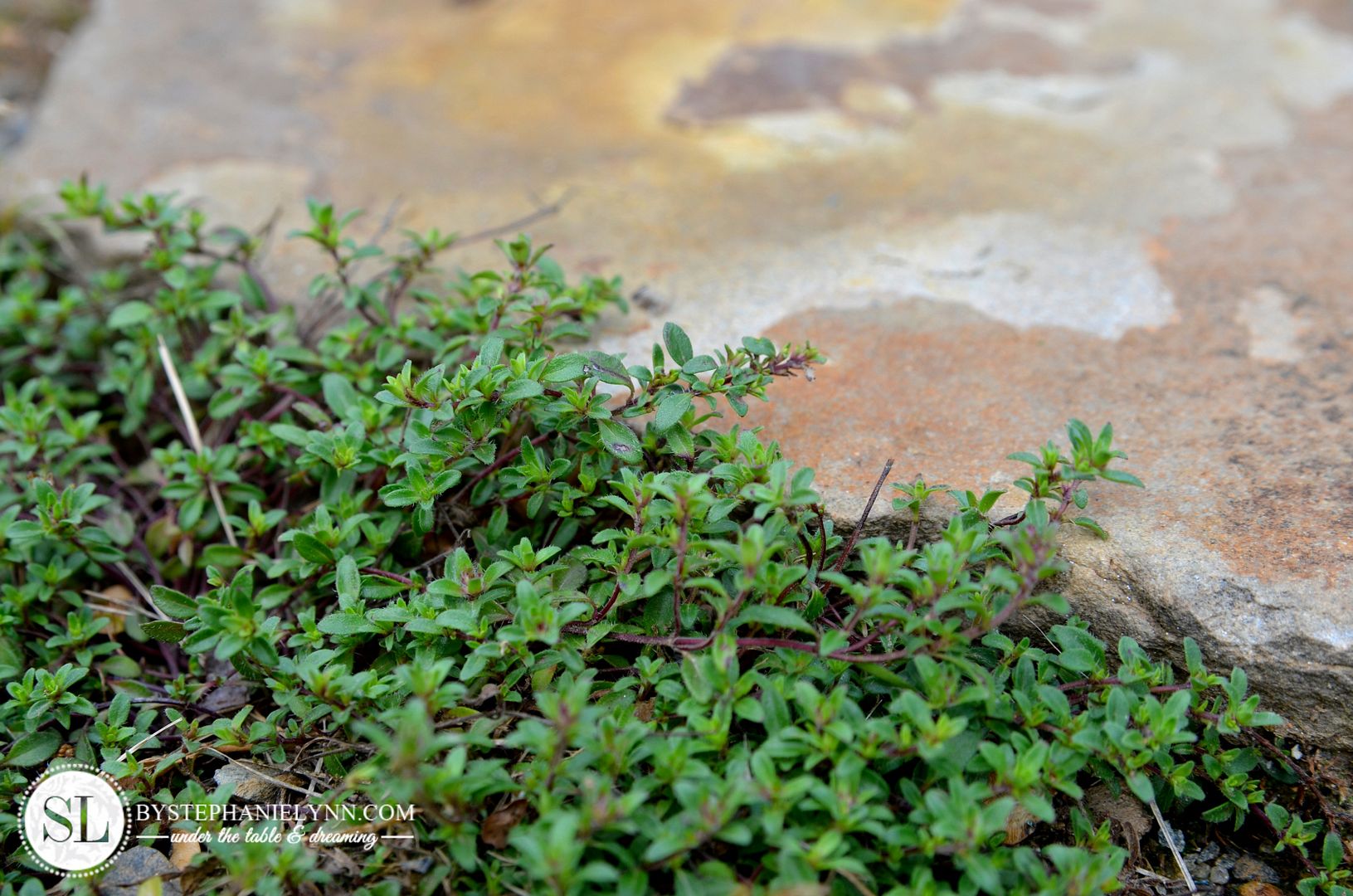 I have slowly began replacing the dead decaying weeds between the flagstone with beautiful creeping thyme. I  really have not gotten that far as our local nursery is completely out of grown plants. Anyone have any recommendations for an online source?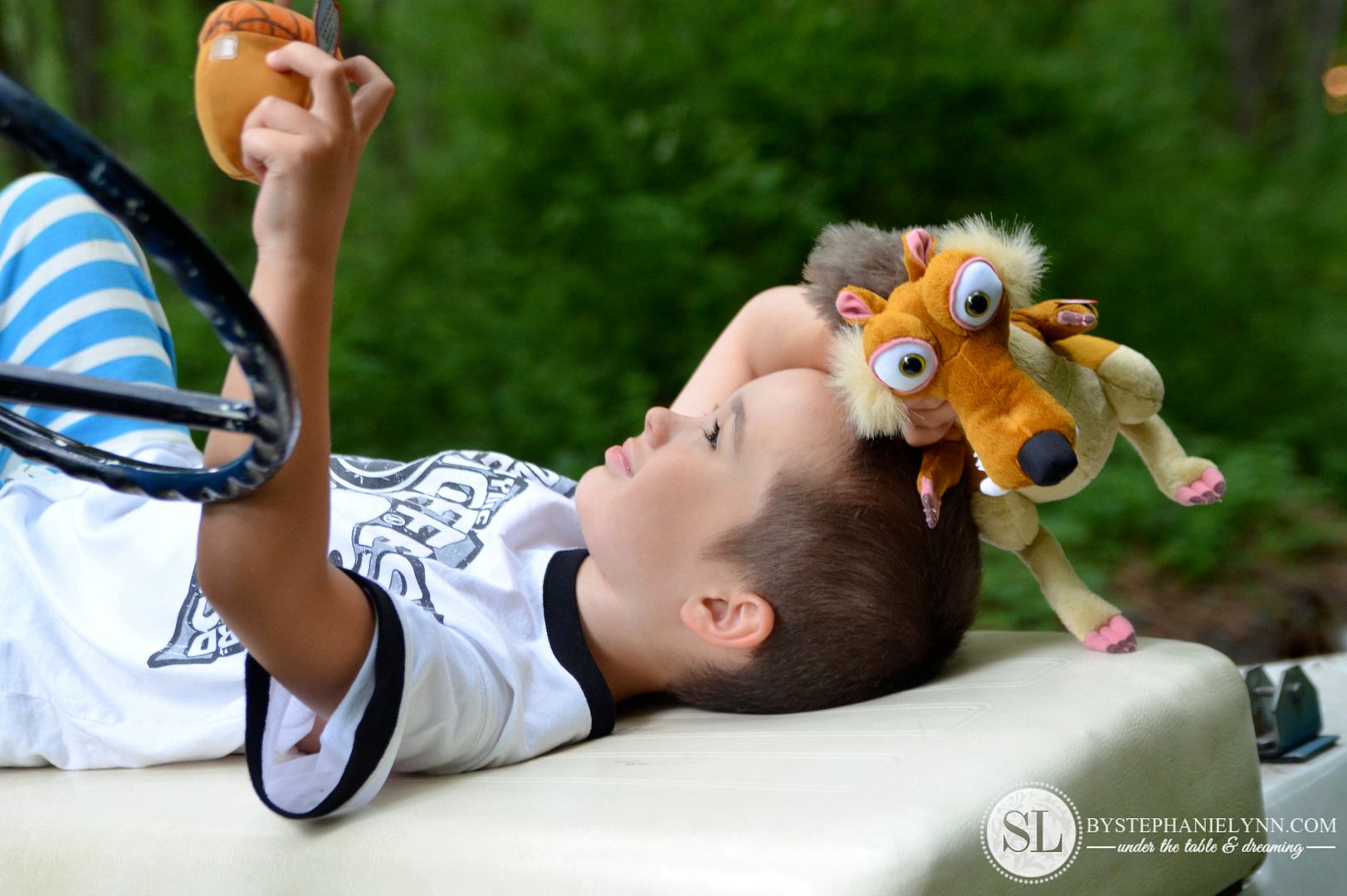 Have a wonderful weekend – oh, and before I go the winner of the $50 American Express Gift Card compliments of the fine folks at AMDRO
is comment number 43 – Karen.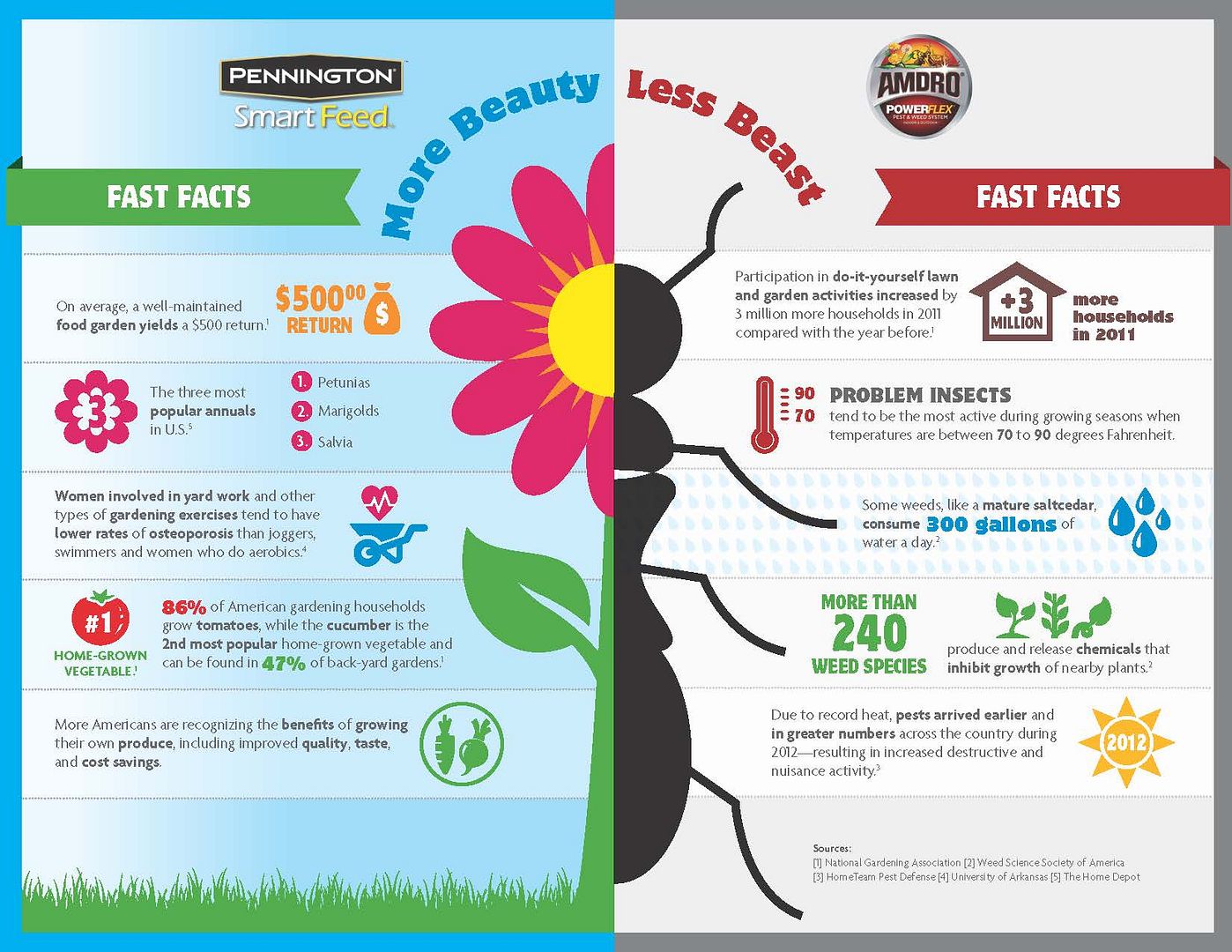 Central Garden & Pet partnered with bloggers such as me to help educate us all about their AMDRO products. As part of this program, I received compensation. They did not tell me what to purchase or what to say about the use of the products. Central Garden & Pet believes that consumers and bloggers are free to form their own opinions and share them in their own words. Central Garden & Pet's policies align with WOMMA Ethics Code, FTC guidelines and social media engagement recommendations. A winner will be chosen by random and gift card fulfillment will be handled by a third party.