DIY Laptop Desk | The idea of being able to instantly set up a mini work station is quite appealing when you spend a good amount of time on the computer. I've had these DIY Laptop Desk plans floating around my head since the beginning of the summer. Initially they were for me – thinking I would be able to get away from the desk and still work comfortably from my laptop during the warm summer months – however here we are at the beginning of another school year.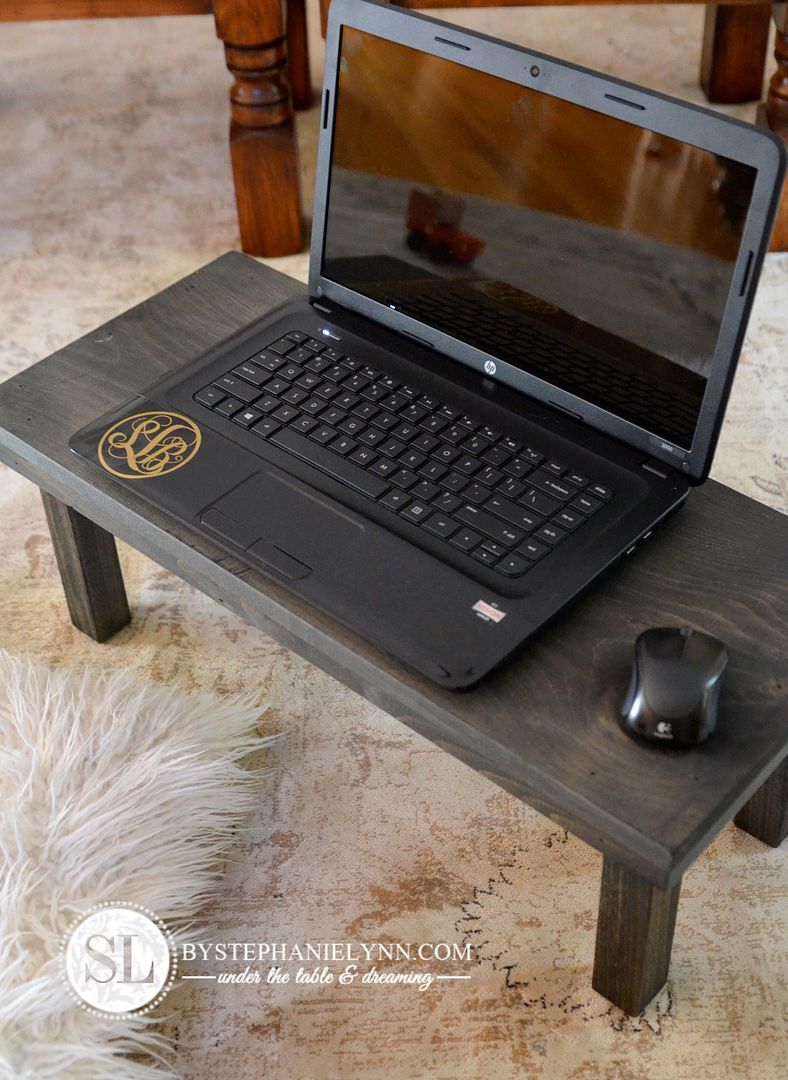 The more I thought about the lap desk the more I realized it would probably be very beneficial for the little guy to have one as well. So with his new laptop in hand we finally got around to putting them together.
This lap desk is simple to make and can be constructed in just an hour or so. It's durable, light weight, and very versatile – as it is not only a laptop desk but can be used as an activity / craft table for your little ones, homework desk, or even a lap table / bed – breakfast tray.
We had a majority of the wood left over from other projects – so we just used basic pine for these – except for the legs which are poplar. Upgraded prime boards can be used – but are not necessary.
Using the basic grade wood this desk can be made for around $10.
Materials Needed:
2 X 2
1 X 2
1 X 12
Wood Glue
Sand Paper
Stain or Paint
Tools Needed: Miter Saw (or Hand Saw and Miter Box), Nail Gun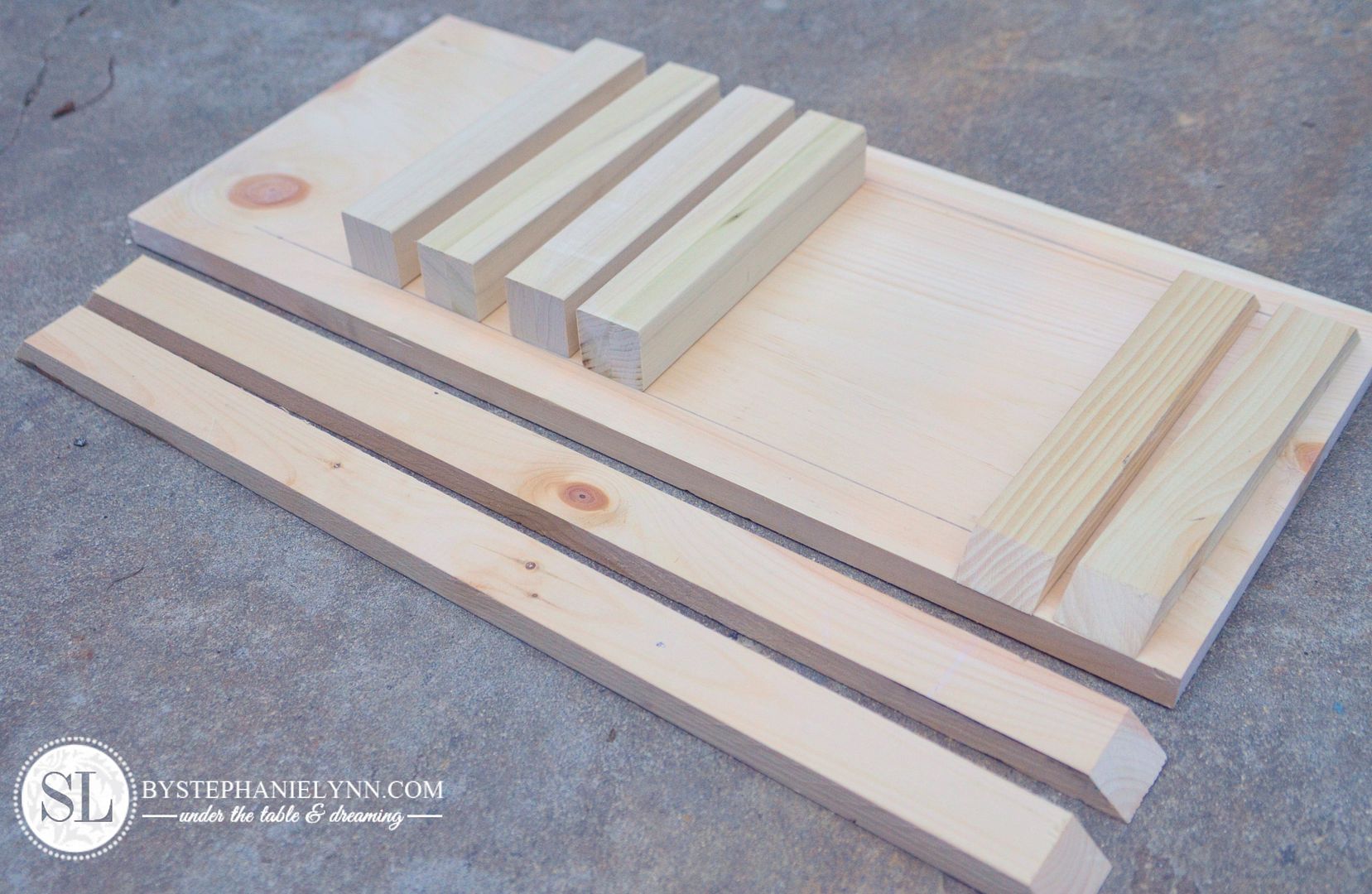 Cut List:
2 X 2 – Desk Legs – Four Separate Pieces, each cut 9 inches long
1 X 2 – Front and Back Apron – Two Separate Pieces, each cut 25 inches long – ends cut at a 45° angle
1 X 2 – Side Aprons – Two Separate Pieces, each cut 10 1/4 inches long – ends cut at a 45° angle
1 X 12 – Desk Top – One Piece Cut 25 1/2 inches long

(optional) – We sanded the ends of the table legs with a belt sander. This is not necessary and more less for decoration only – however it does make the table legs smooth and takes away the roughness of the edges. If a belt sander is not available the edges could simply be hand sanded and left square.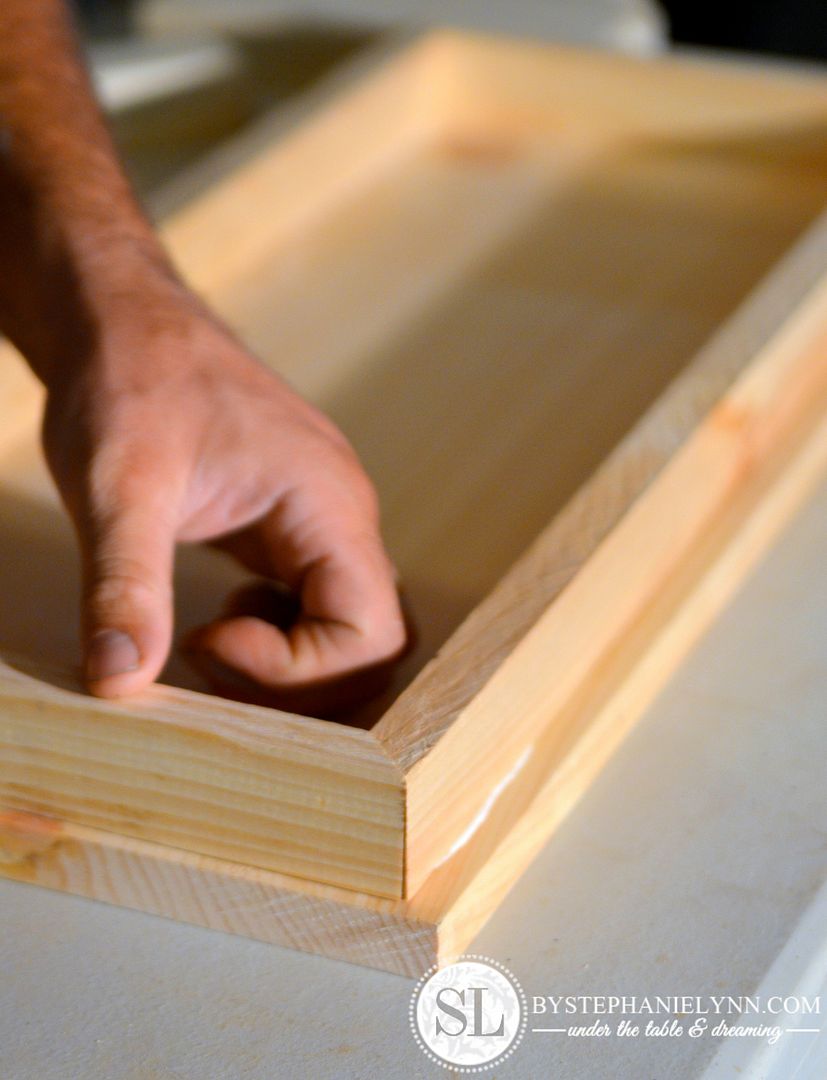 Step 1 – Lay the Desk Top on a flat surface and attach the front, back and side aprons using wood glue.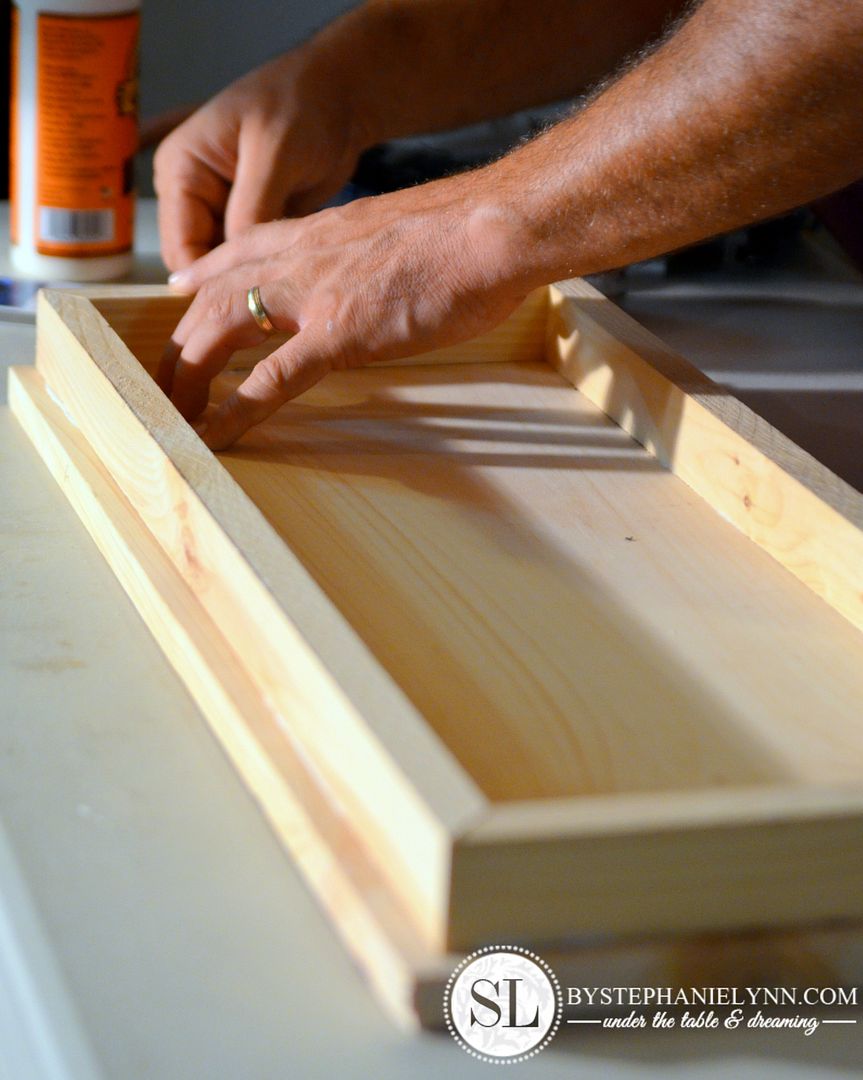 Clamp and let set for 20 minutes.
Note – if you plan to stain the desk be careful with any access glue – as the stain will not absorb to these areas once the glue has dried.
Step 2 – Flip the desk top over  and using a nail gun attach the desk top to the aprons.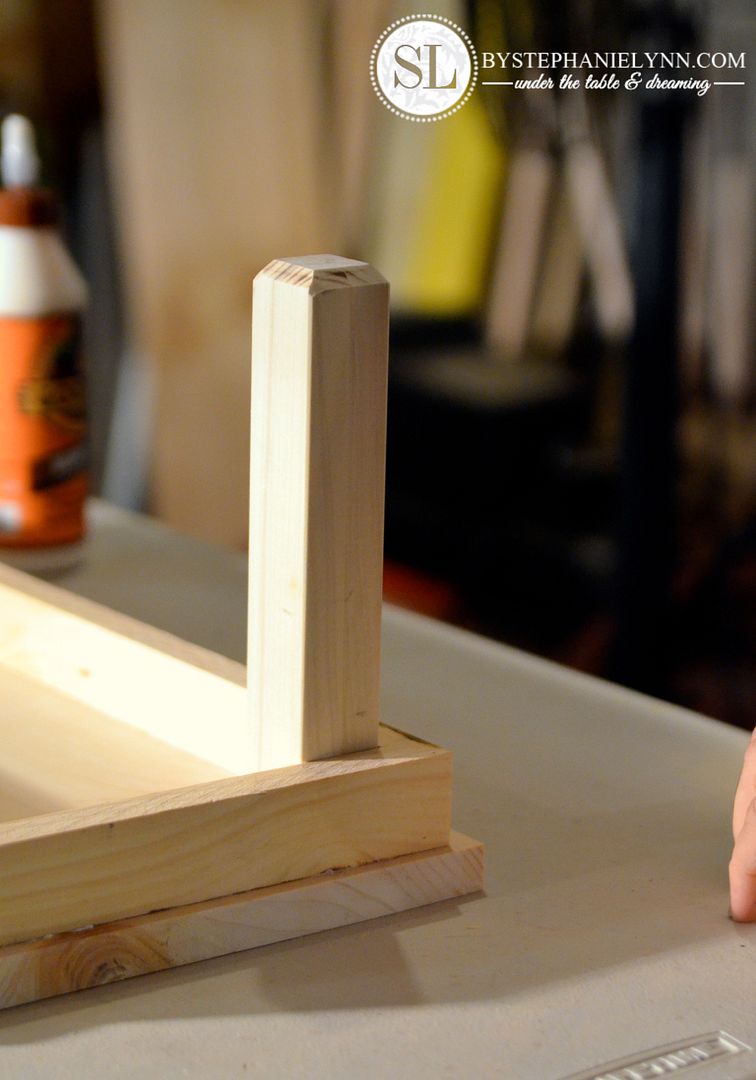 Step 3 – Working with one corner at a time – attach the legs.

Apply wood glue to each leg and nail in place – using a nail gun.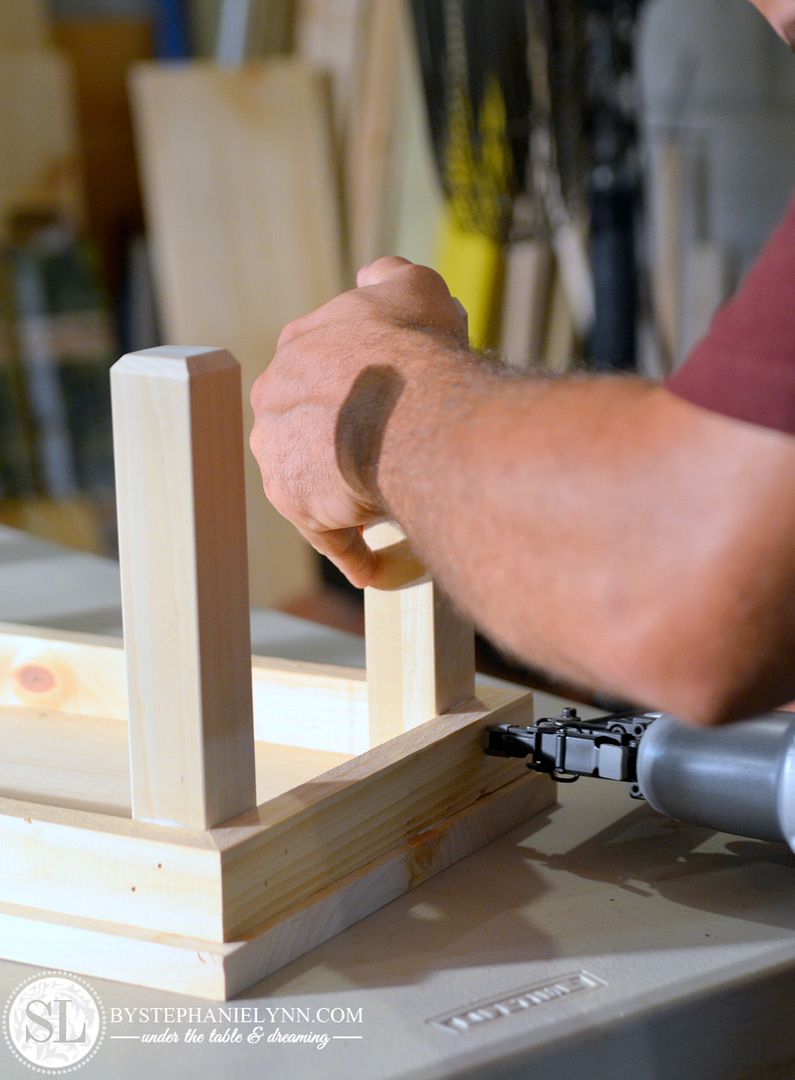 We nailed each leg a total of four times – twice on each side of the apron.
Let everything set and the wood glue dry for 24 hours.
Step 4 – Sand the entire desk. If you desk is being used by little ones be sure to sand the desk top edges down to take the sharpness away.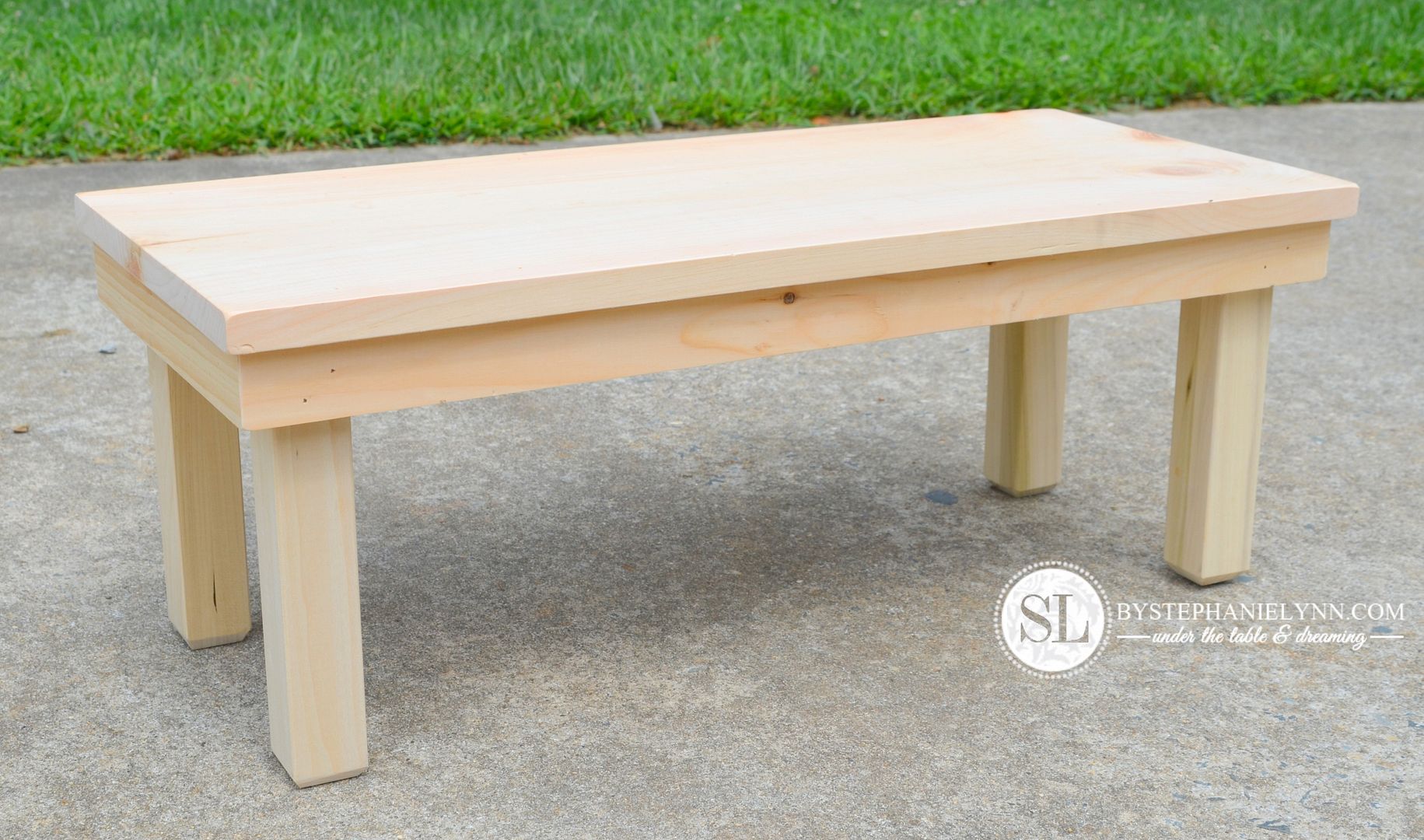 Step 5 – Stain or paint the desk.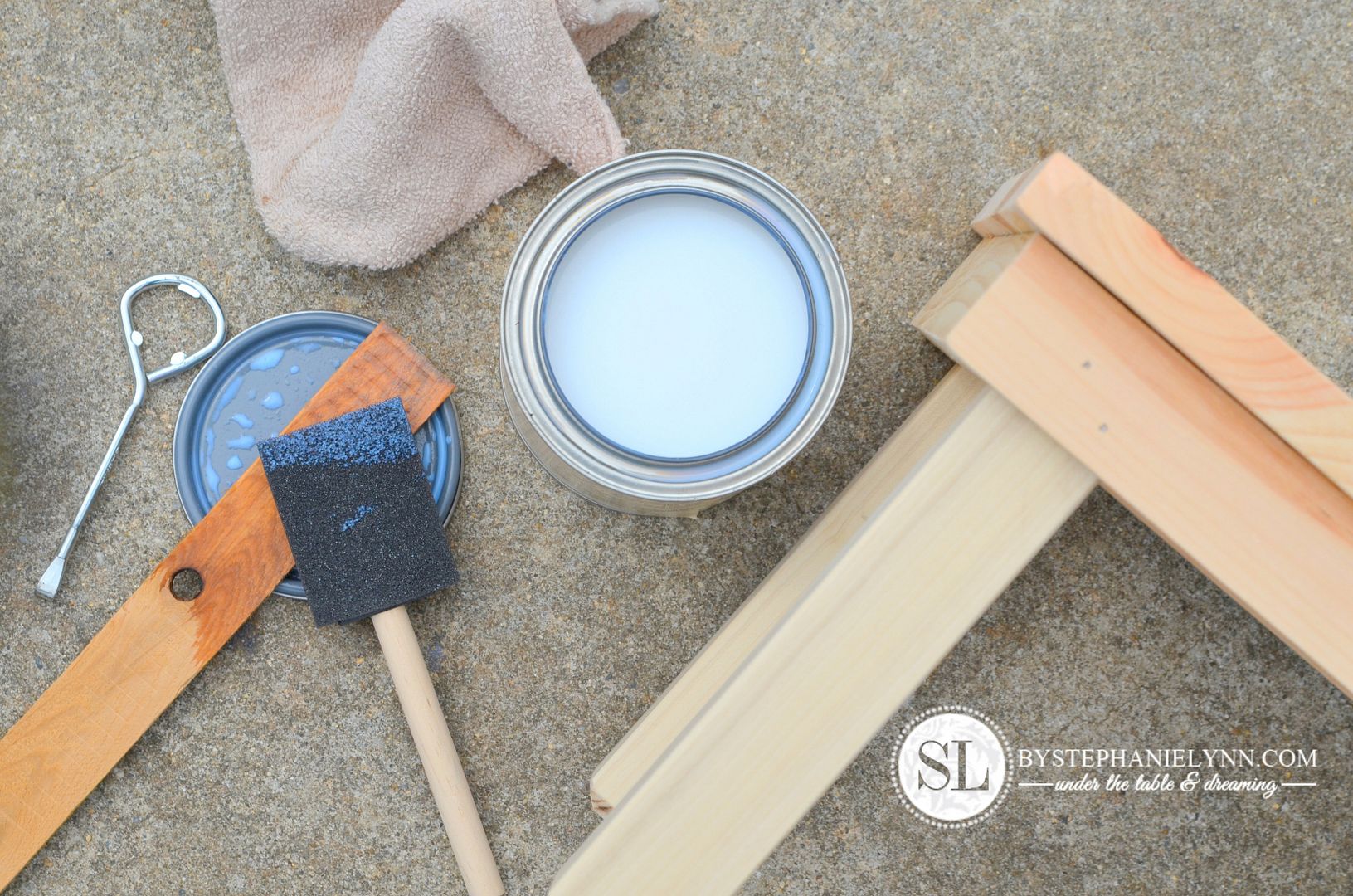 We decided to stain the desk and prepared the wood with a Wood Conditioner
. Since we used different types of wood we had laying around (and not top quality pieces) the conditioner helps provide a uniform acceptance of the stain and prevent streaking and blotching.

Once dry, we used Ebony Wood Stain
to finish.
A Polycrylic Top Coat
can also be applied for added protection.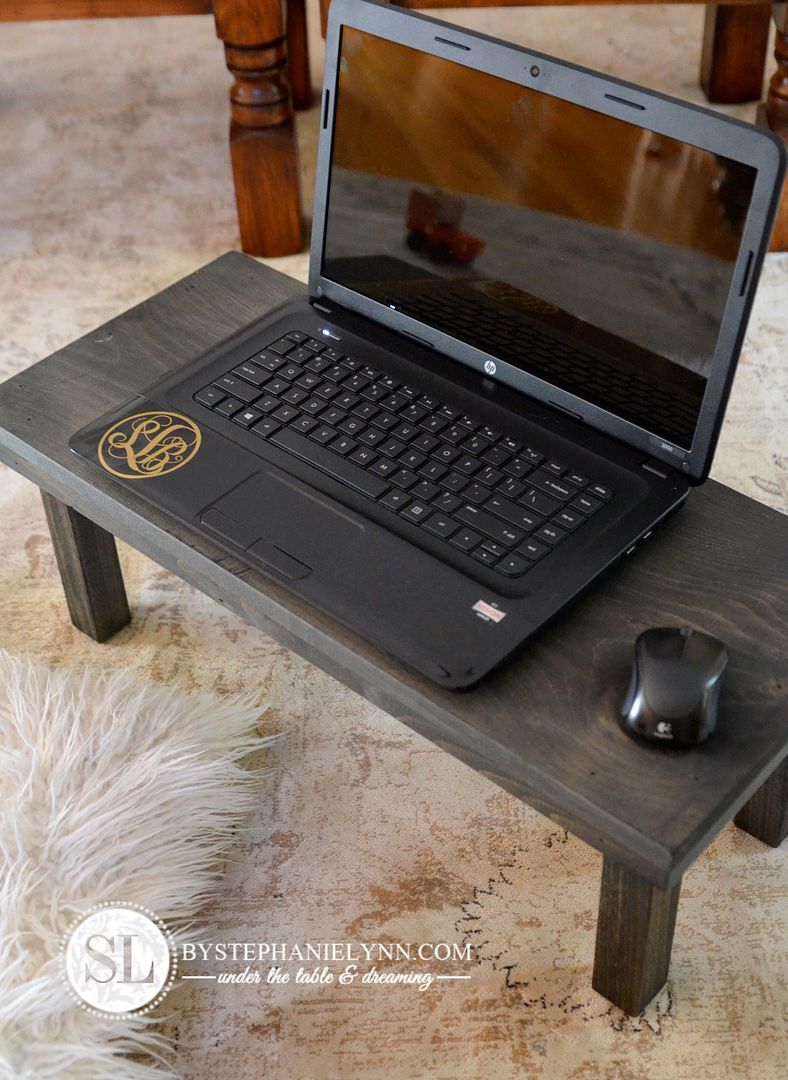 Our little guy loves the fact he has his own little desk for work and play.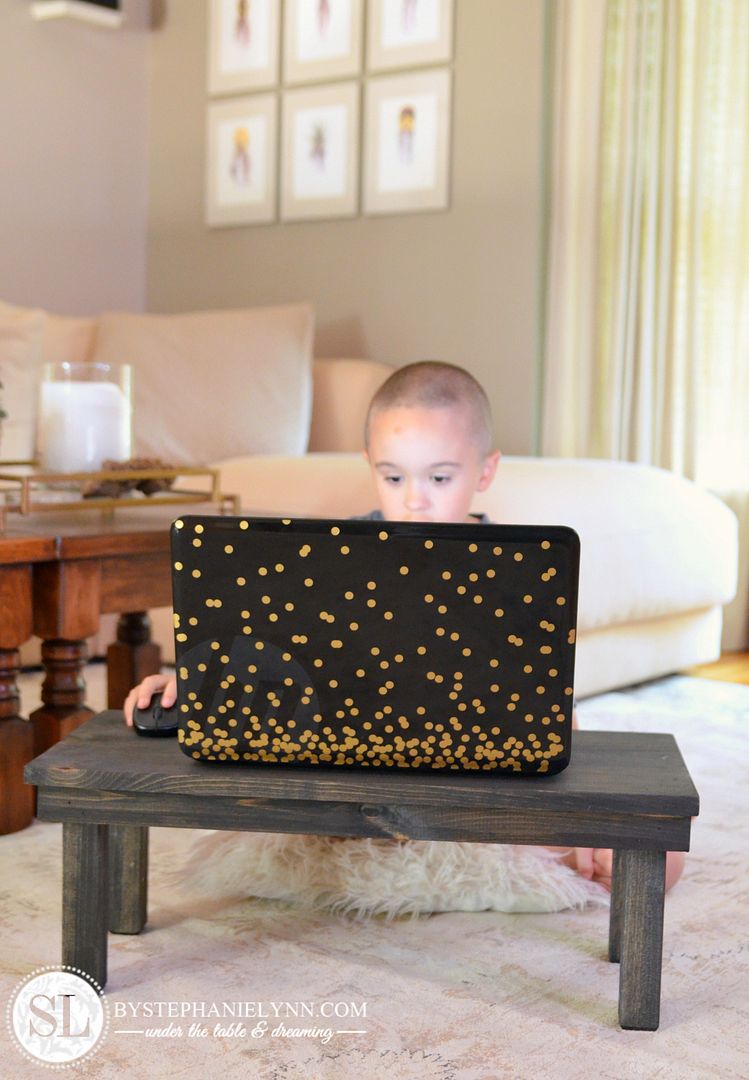 As with many autistic children it doesn't take much for them to feel threatened and shut down – and for CJ, sitting at a regular desk and given tasks does just that. We're hoping this will provide a comfortable and relaxed way to learn for the upcoming school year – so far so good.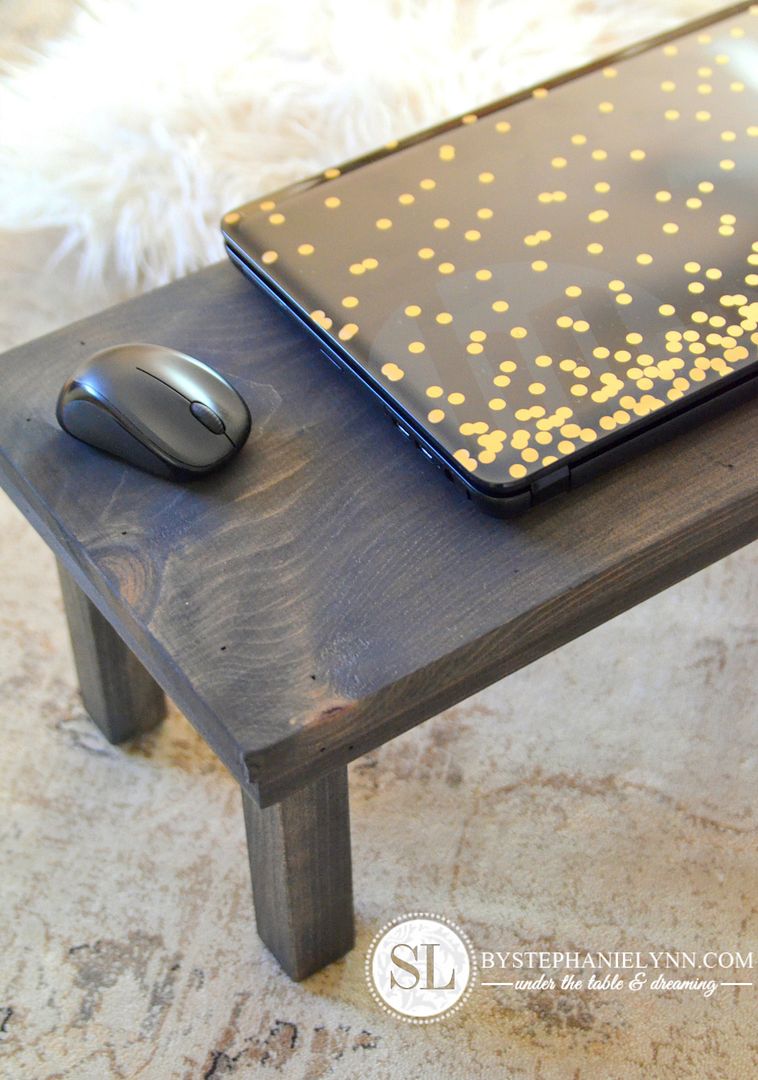 As for myself – I have tested it out as well. The height it adds to the laptop makes it much more comfortable to browse and type while lounging around. The other thing I didn't even think about is the how well it keeps the laptop cool and vented – oppose to having it sit directly on your lap.
As for the breakfast-in-bed tray functionality….
I'm thinking the handyman / hand model above deserves to test that one out.
Perhaps this weekend….I'll keep you posted!