This post brought to you by Arby's. All opinions are 100% mine.
Soda Carton Gift Pack Caddy | Arby's recently invited us to try their new Grand Turkey Club Sandwiches. I thought it would be a great opportunity to pass it along and brighten someone'e day.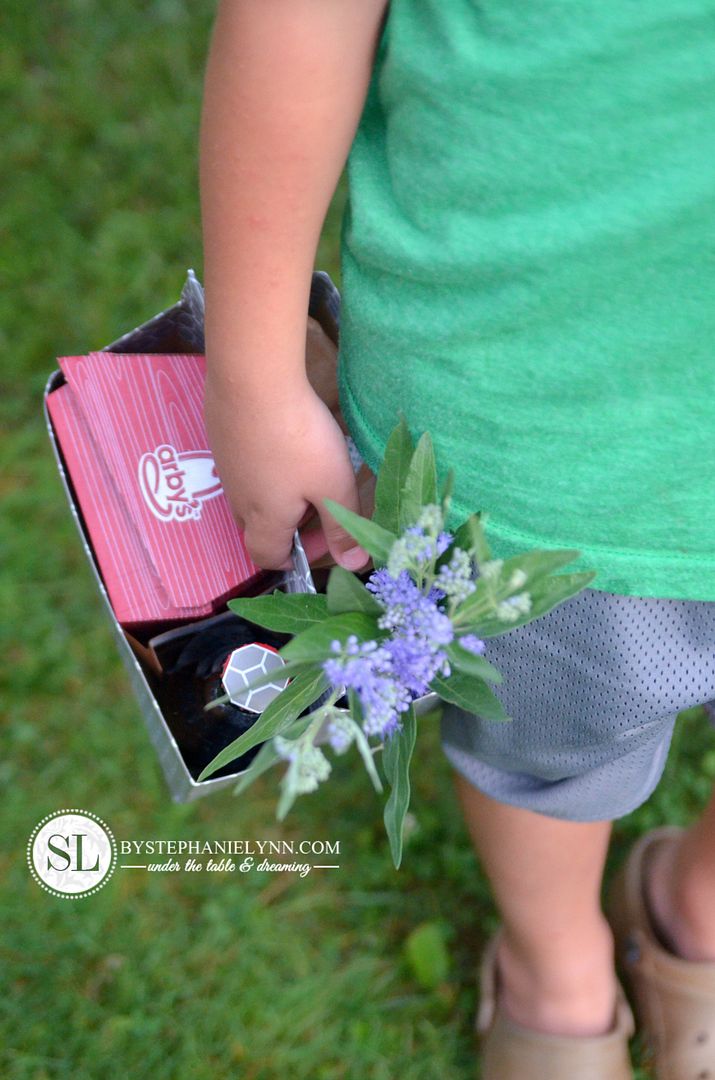 My mom recently broke her arm, which required a major surgery, so she was the perfect candidate in need of some cheering up. My little guy and I put together a quick and easy gift pack we could hand deliver to her, stuffed with a tasty Arby's lunch.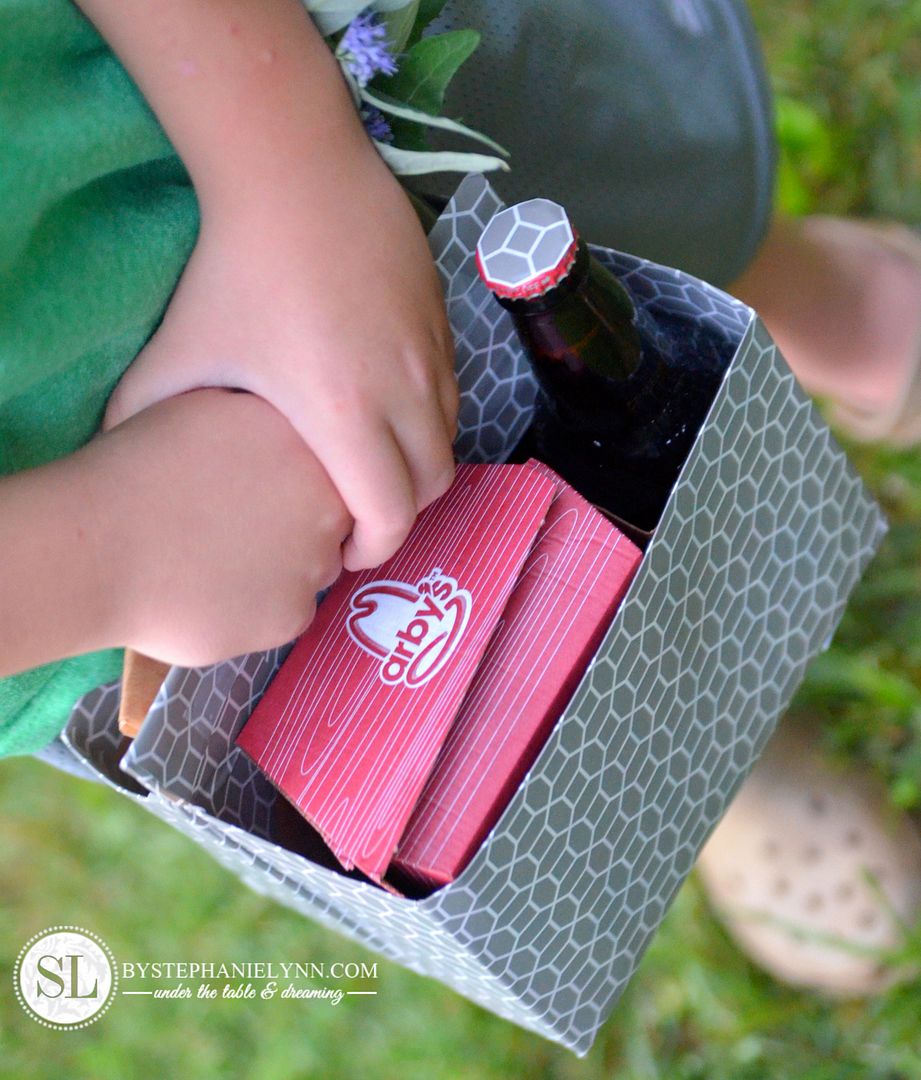 Using a recycled soda bottle carton we prepared a head of time we headed out to our local Arby's.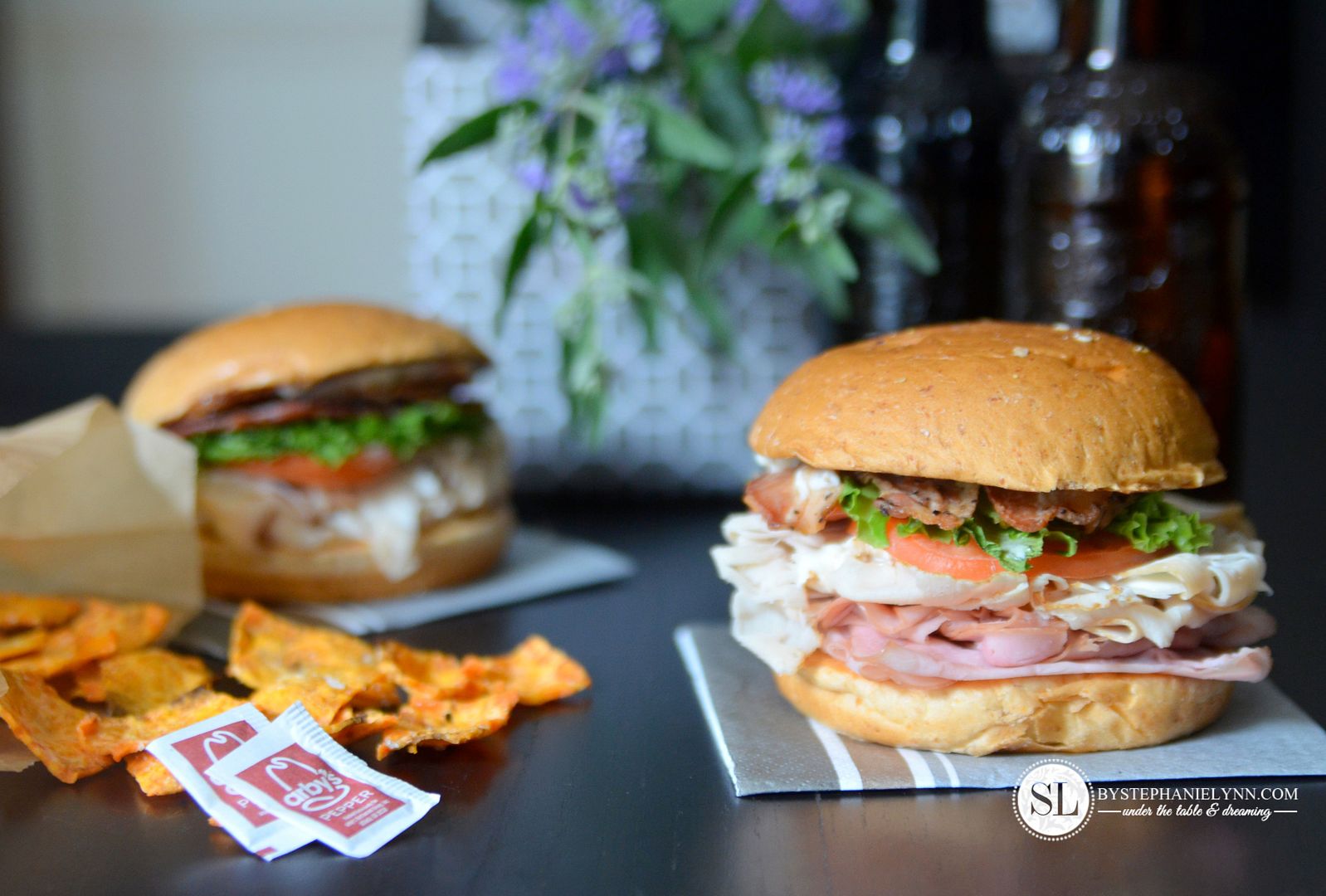 The Grand Turkey Club Sandwich is more than just an average sandwich. It's served warm on a harvest wheat bun, ready to go with all the fixings.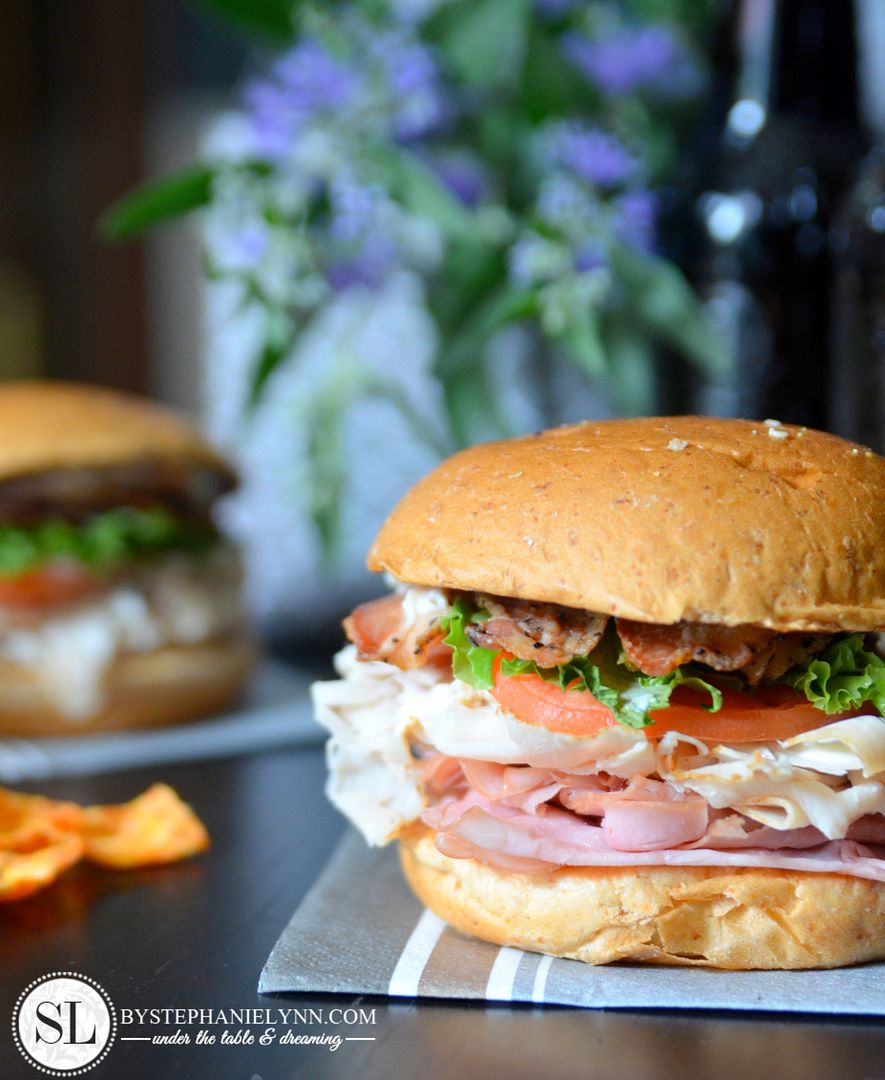 It's made with freshly sliced, hot roasted turkey, melted swiss cheese, and pepper bacon served with lettuce, tomato, and mayo. For a limited time selected locations will even add ham to the sandwich creating a double decker Grand Turkey Ham Club treat.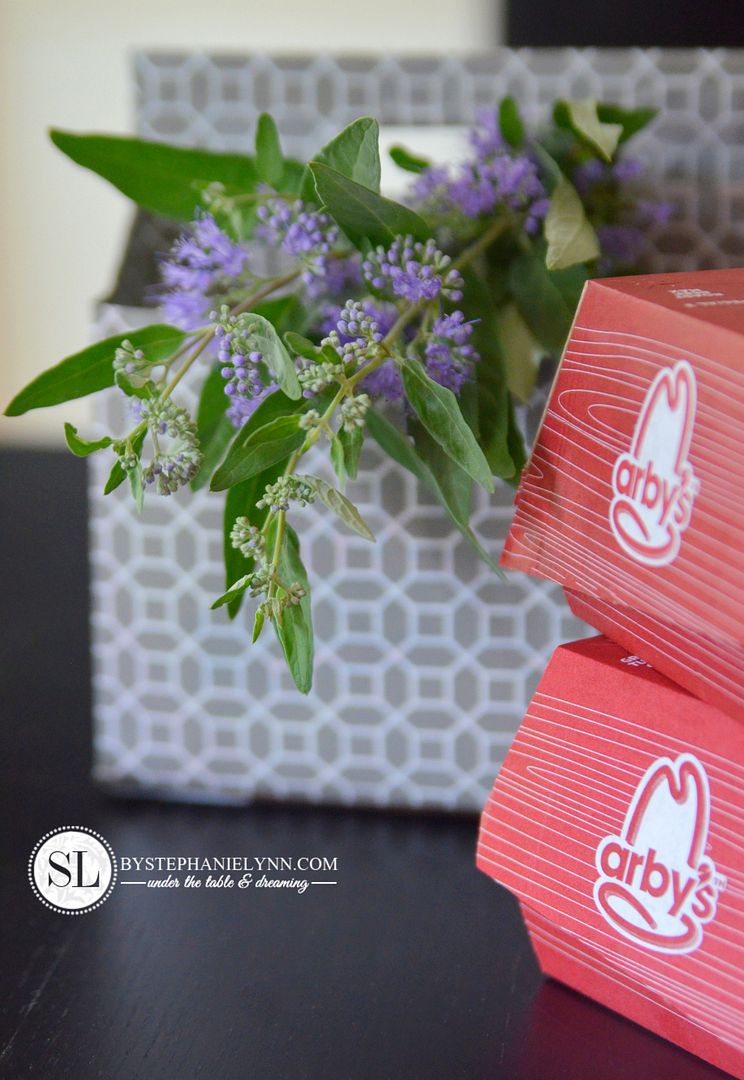 The recycled soda bottle carton made the prefect lunch caddy. I simply covered it with some decorative contact paper.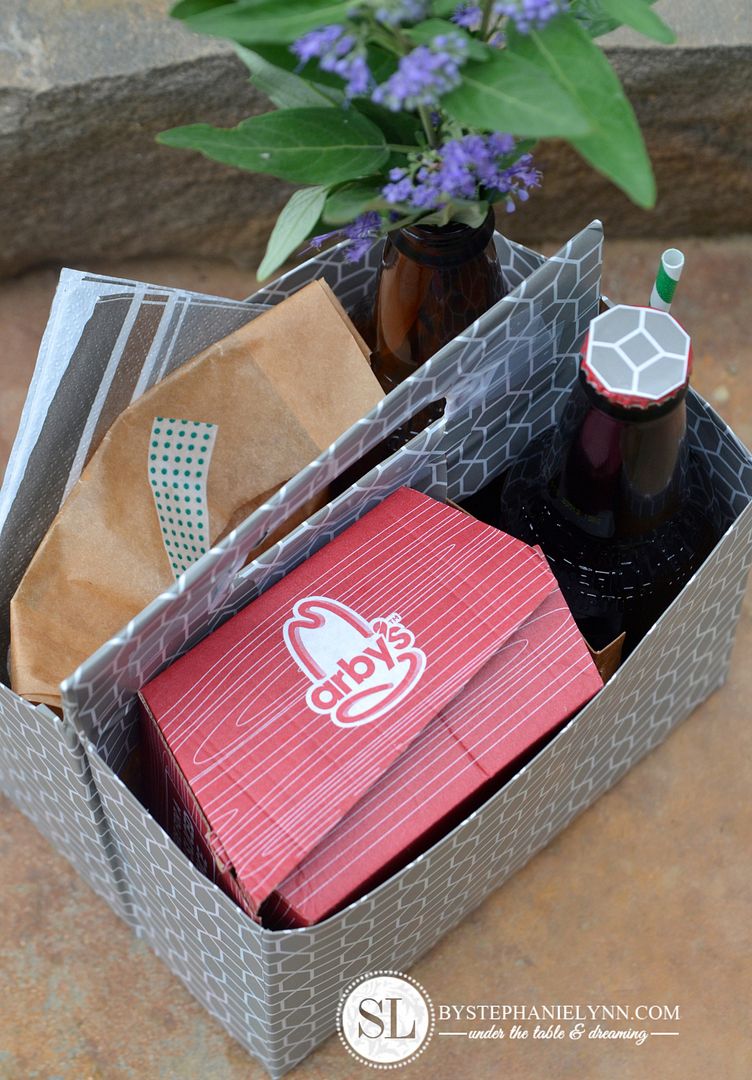 The Grand Turkey Club Sandwich tucked in the side perfectly. We also added some garden picked flowers, a bottled drink & straw (for easy travel), decorative napkins, and a batch of our homemade sweet potato chips.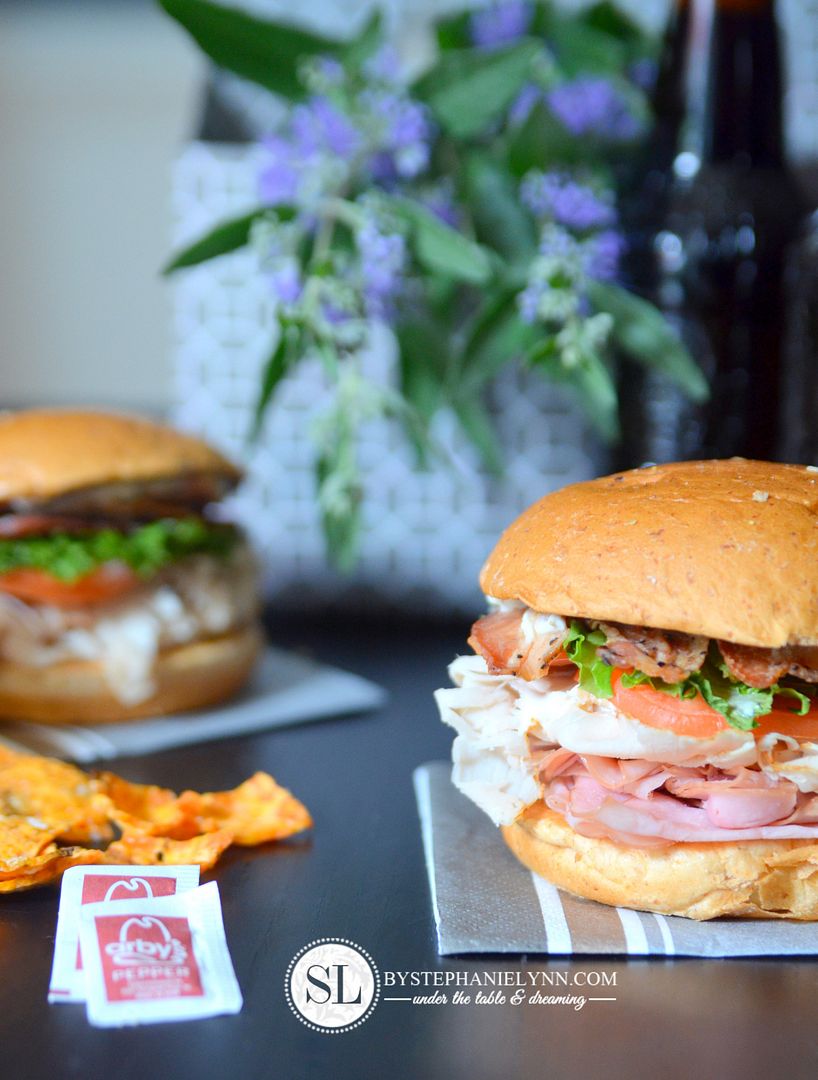 The warm club is a pleasant surprise from your typical chilled turkey sandwich. Plus you can really go wrong with the added pepper bacon, right?
Want a chance to try try the new Grand Turkey Club Sandwich from Arby's – or the opportunity to pass it along and brighten someone's day – Find an Arby's locally or enter below for a chance to win a $15 Arby's Gift Certificate.
a Rafflecopter giveaway