Staining Adirondack Chairs | A set of wooden Adirondack chairs have been on our wish since we moved in. There is just something about them that gives me that nostalgic feeling of grandma and grandpa sitting in the backyard with not a thing to do or a care in the world. For four years they have been bumped from the list each spring and replaced by bigger outdoor projects that have tended to take precedence.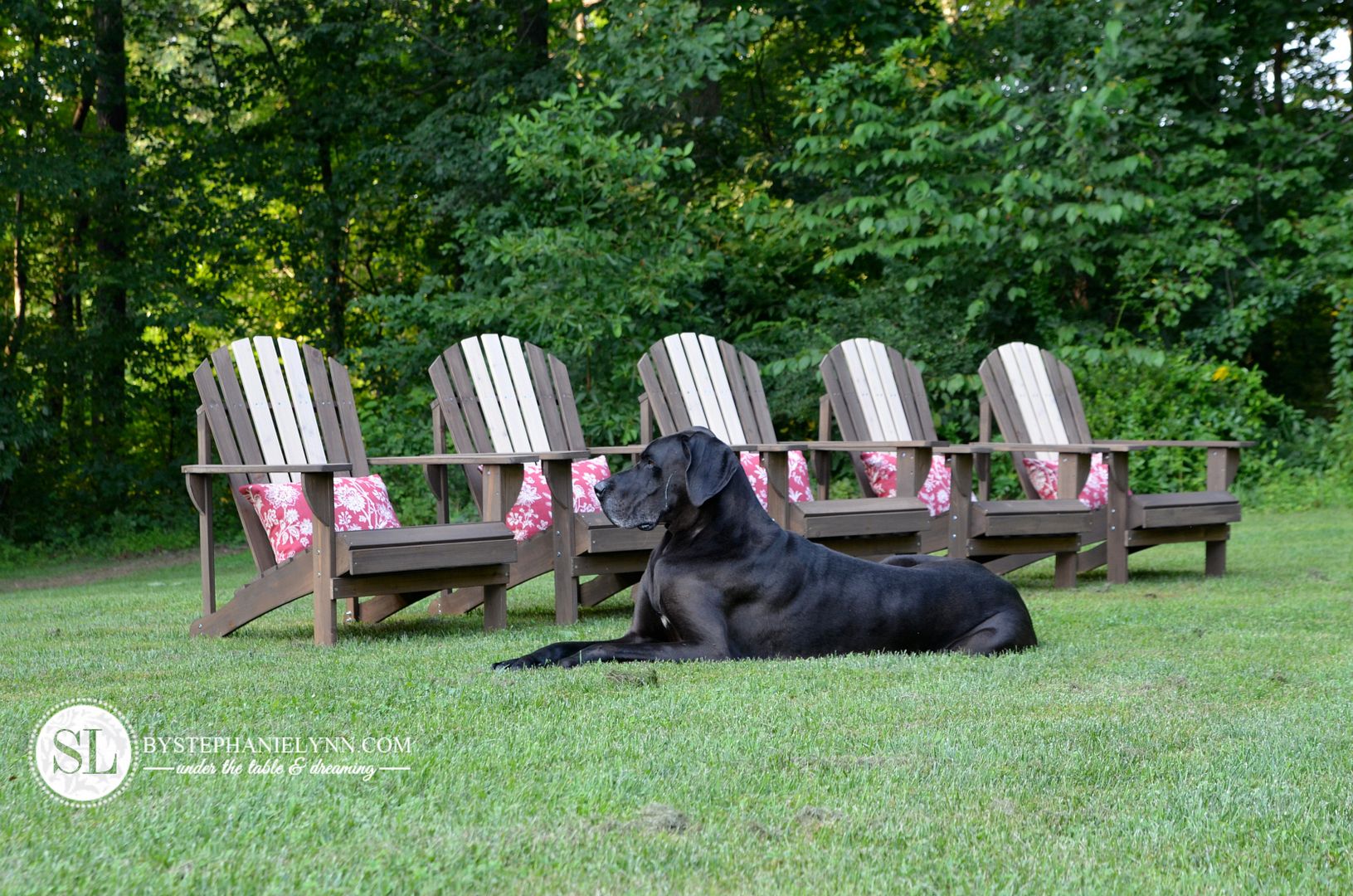 As we recently completed one of our biggest outdoor do-it-yourself projects to date (which I'll be sharing real soon) – I was asked to be apart of this year's True Value DIY Squad. It was such an honor for us to be chosen and of course I graciously accepted. I couldn't wait to start planning some of the exciting projects we will be showcasing over the next few months. I look at it as a challenge to take on some of those projects that have been pushed aside – such as the wooden Adirondack chairs I'm sharing today.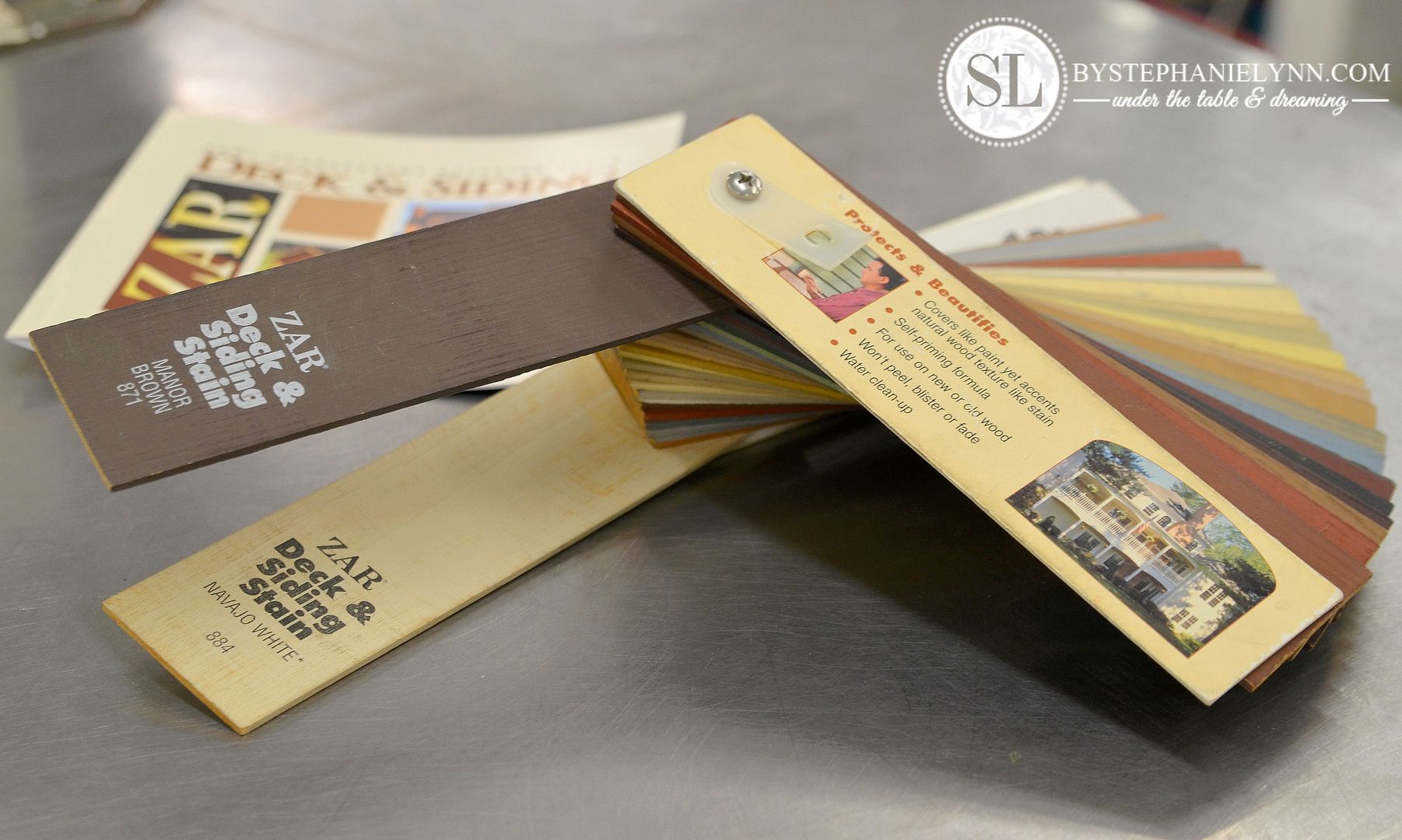 We headed to our local True Value to pick up all of the supplies needed to prepare and stain the unfinished chairs for the outdoor elements.
The chairs we selected are made of Douglas Fir wood. Douglas Fir is a dimensionally stable, softwood that is not only visually appealing but durable and resistant to decay, rot, and insects. It's also unlikely to warp or buckle when exposed to the elements which makes it a good choice for outdoor use.
After a little research, we chose ZAR Deck and Siding Stain. We have never used this particular brand before but liked the custom colors of the semi-transparent exterior line. I also liked the fact that it is a waterborne oil-base stain. This simply means it has the deep penetration and rich color characteristics of an oil-based stain with the easy clean up typically found in water-based products. To add some interest to the chairs we decided to make them two-toned using Manor Brown and Navajo White.
Along with the stain we also picked up all the other items on our staining supply list:
100 Grit Sandpaper
Tack Cloths
Wooster Polyester Staining Brush
Disposable Paint Trays
Disposable Gloves
Cotton Knit Rags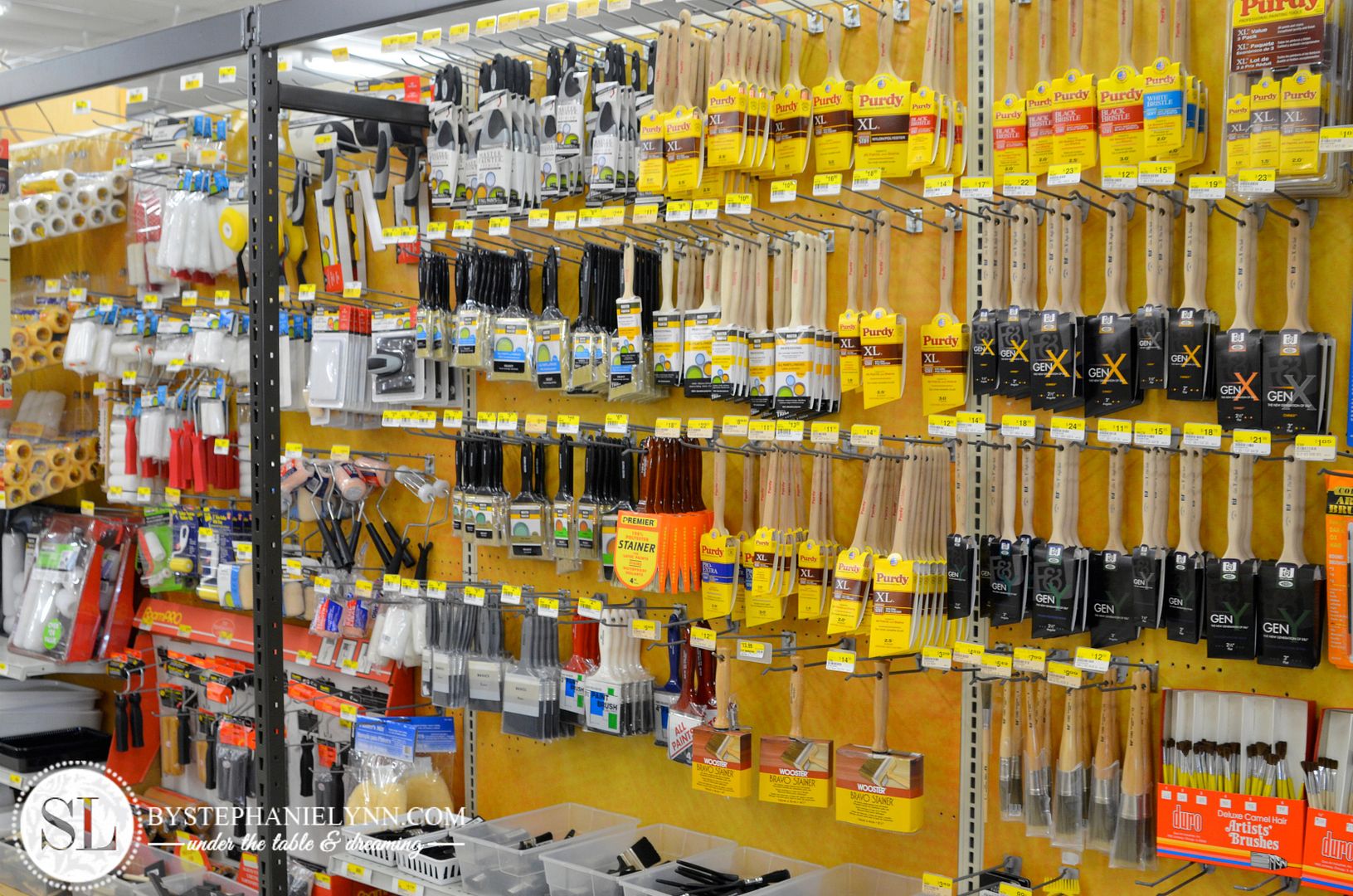 Our local True Value has the feel and service of hometown hardware store that we just love.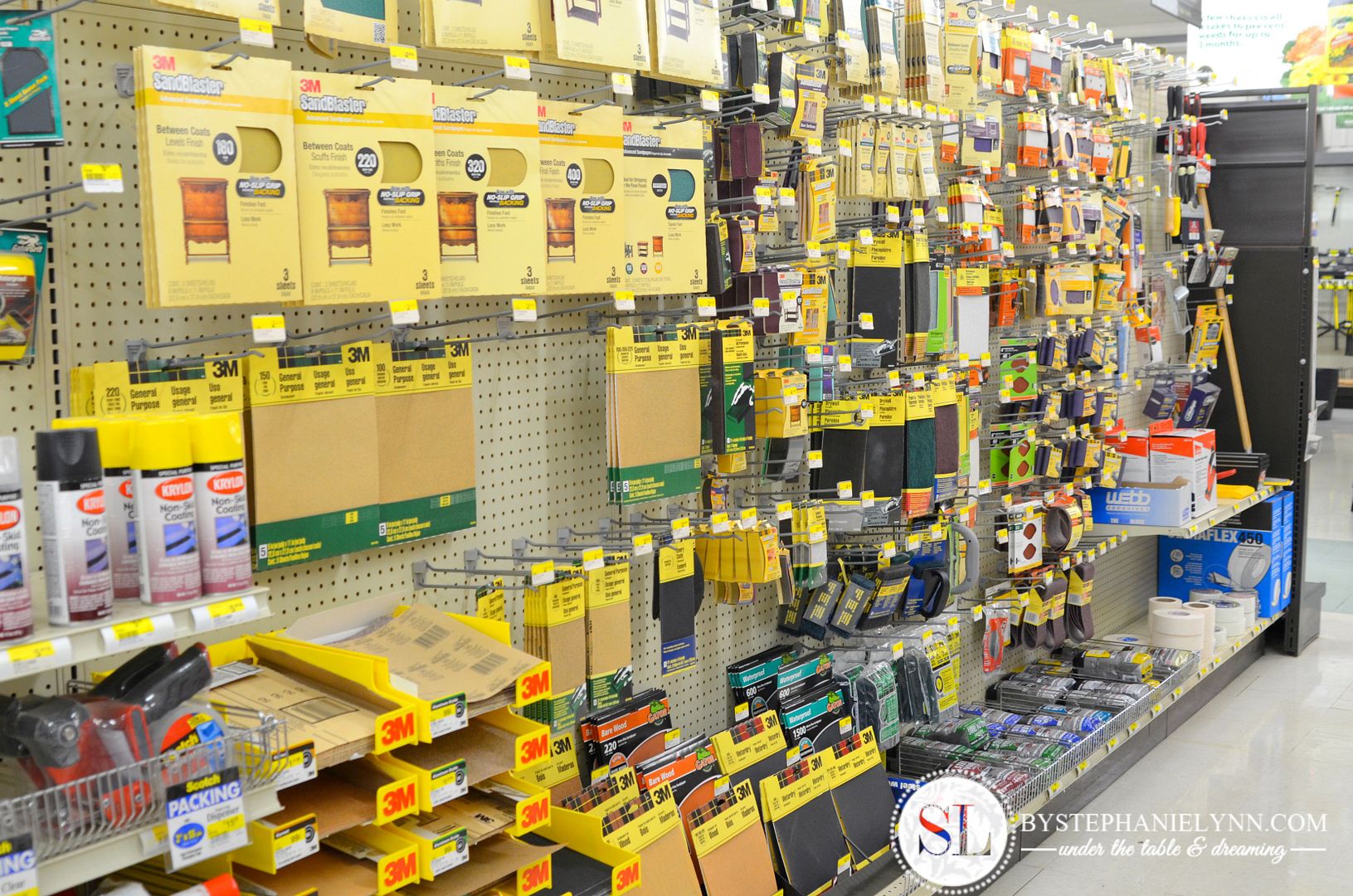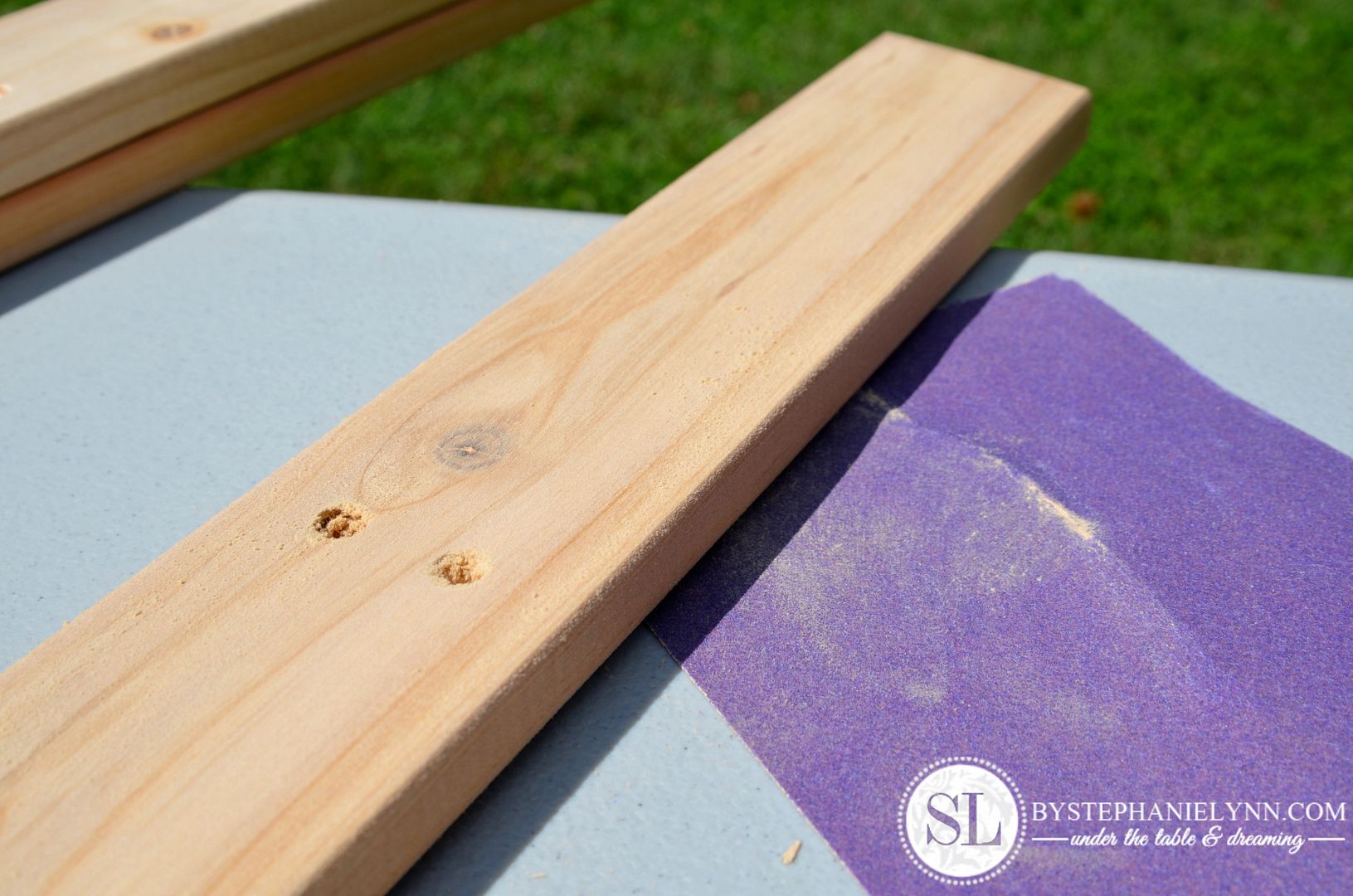 The chairs did not come assembled which worked out as we wanted to stain each piece individually for maximum protection and coverage.
The key to staining Douglas Fir is the proper preparation. The pores of the wood need to be 'sanded' open – which allows the stain to penetrate and bring out the grain patterns.
Each piece was sanded with 100 grit sandpaper following the natural grain of the wood. When sanded, the wood should have a dull, rough appearance – which indicates the pores have been properly opened.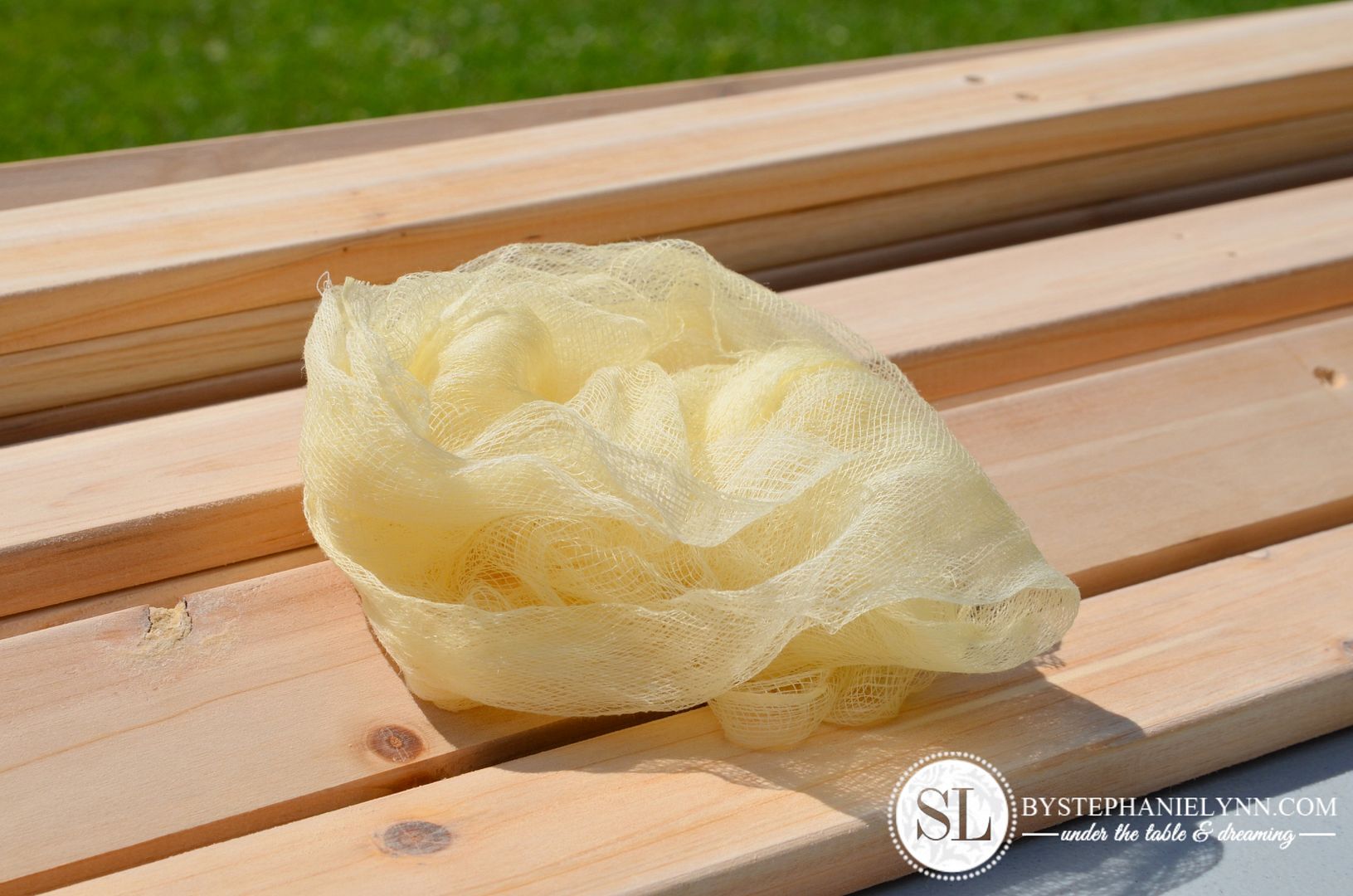 The wood was then wiped down with a tack cloth – which has a special sticky coating that removes all of the dust and sanding residue.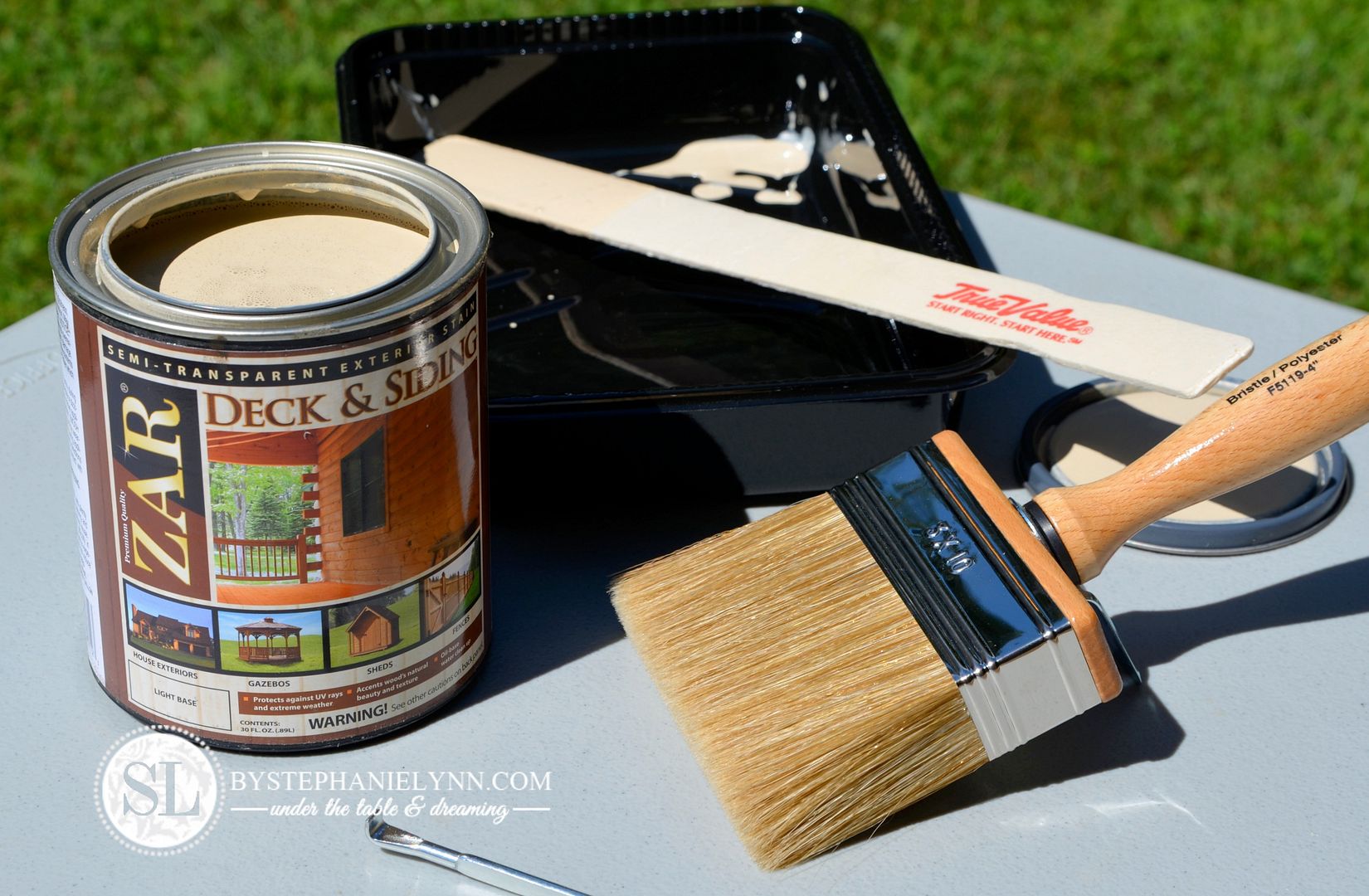 We began staining using the Navajo White for the accented insets.
The stain was applied with a synthetic polyester brush. I personally love the Wooster Brush for staining – as shown above. The polyester bristles can be used with either oil or water based stains. When choosing a brush the softer the better as stiffer bristles tend to show brush strokes.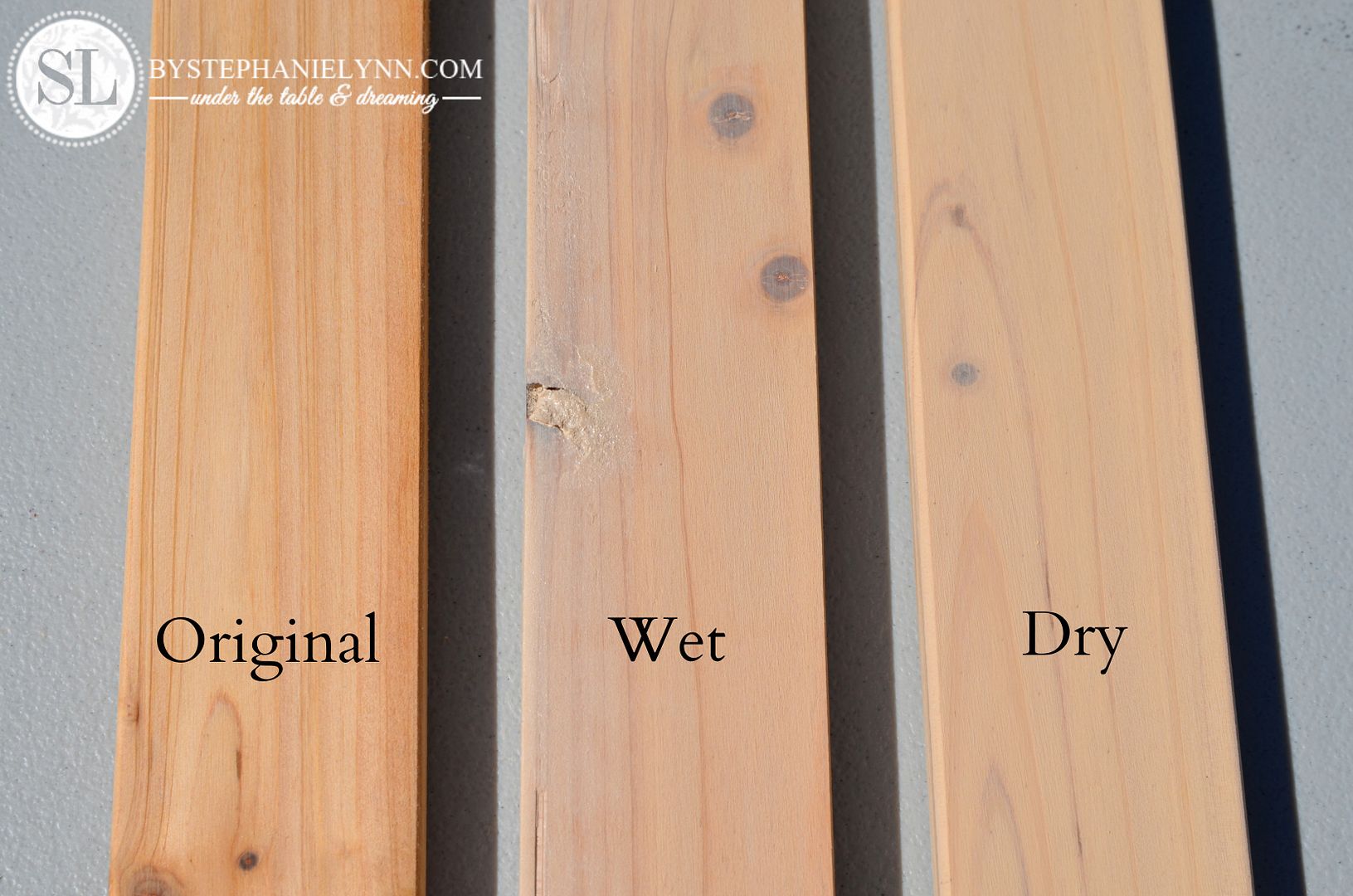 You can see how the ZAR semi-transparent stain lightly tinted the wood leaving behind the beauty of the grain and texture.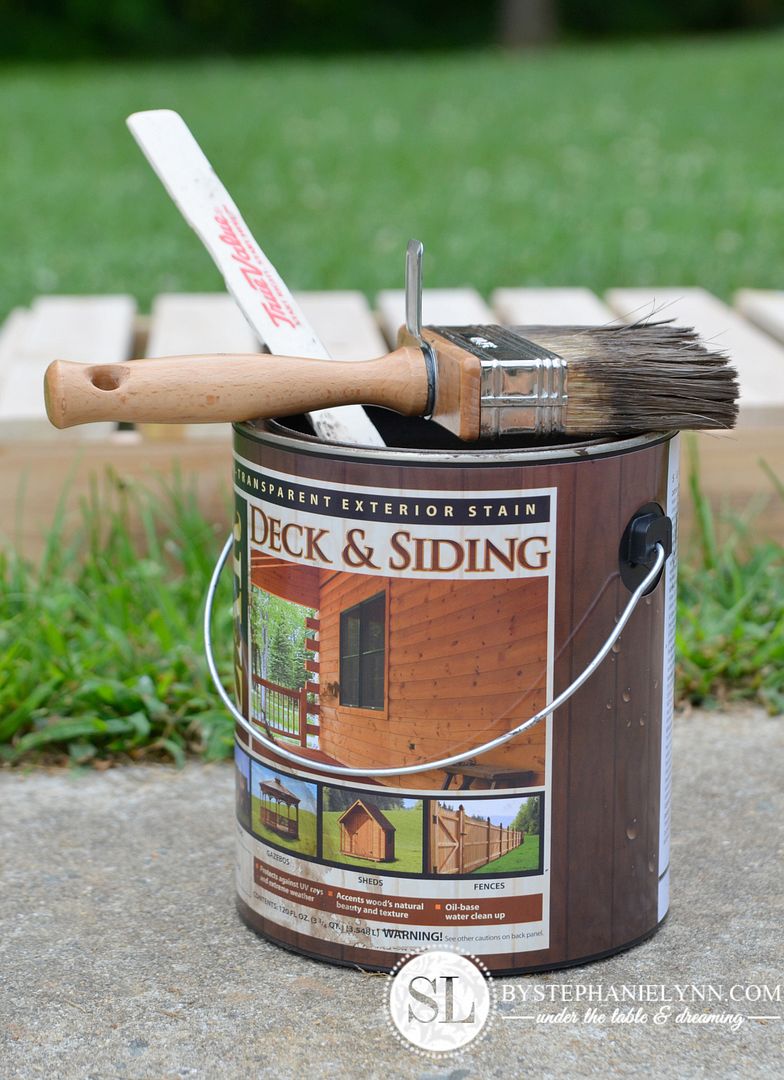 While the inset pieces were drying, the remaining pieces were stained using the Manor Brown color.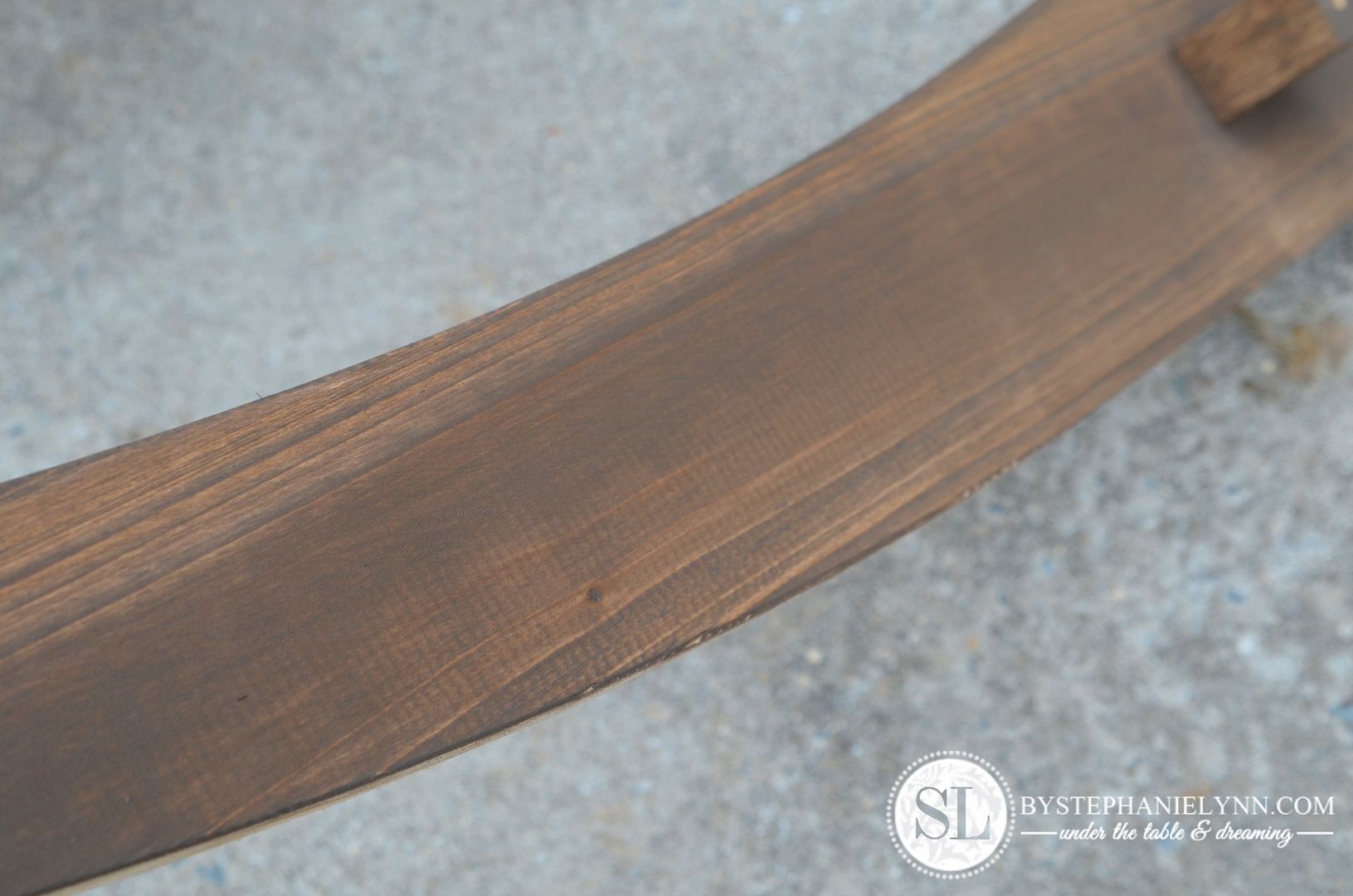 As I mentioned on Instagram and Facebook – Painting is fun – but nothing is more satisfying than staining natural wood.
A few things about the ZAR Deck and Siding Stain that we liked were:
The Coverage – Sometimes adding a color tint to wood can take away the character of the grain that we so much adore – and this brand did not disappoint. The consistency was also very much like that of an oil based stain and very easy to apply.
The soapy water clean-up was an added bonus as we were able to clean up everything between uses – without much effort.
The other thing we liked about using an exterior stain was the ease of application. It was as simple as brushing on paint and no wiping was necessary.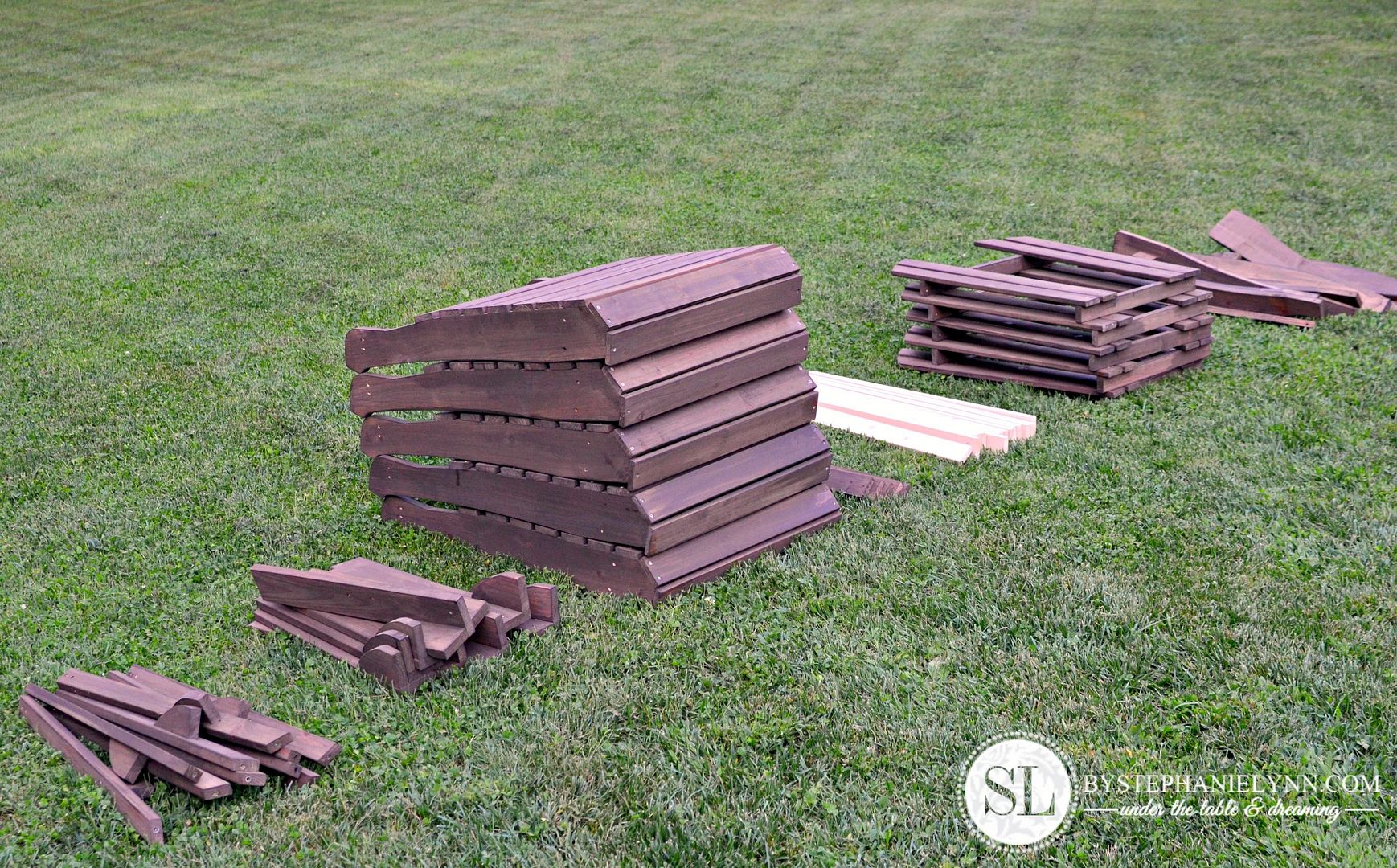 After a week of battling the wet damp rainy weather, everything was finally dry and ready to be assembled.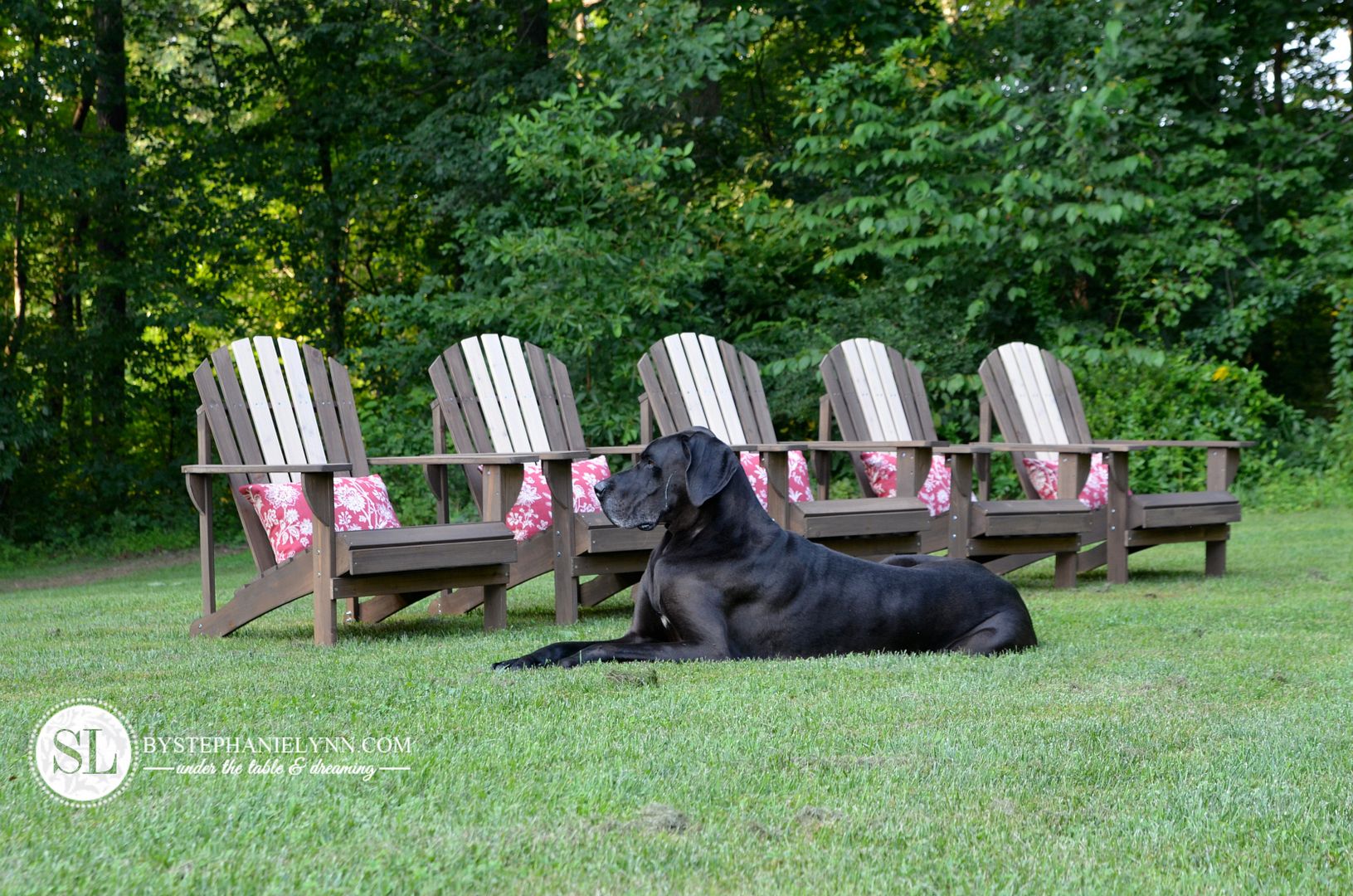 We are pretty pleased to say the least with the results – worth every minute of waiting.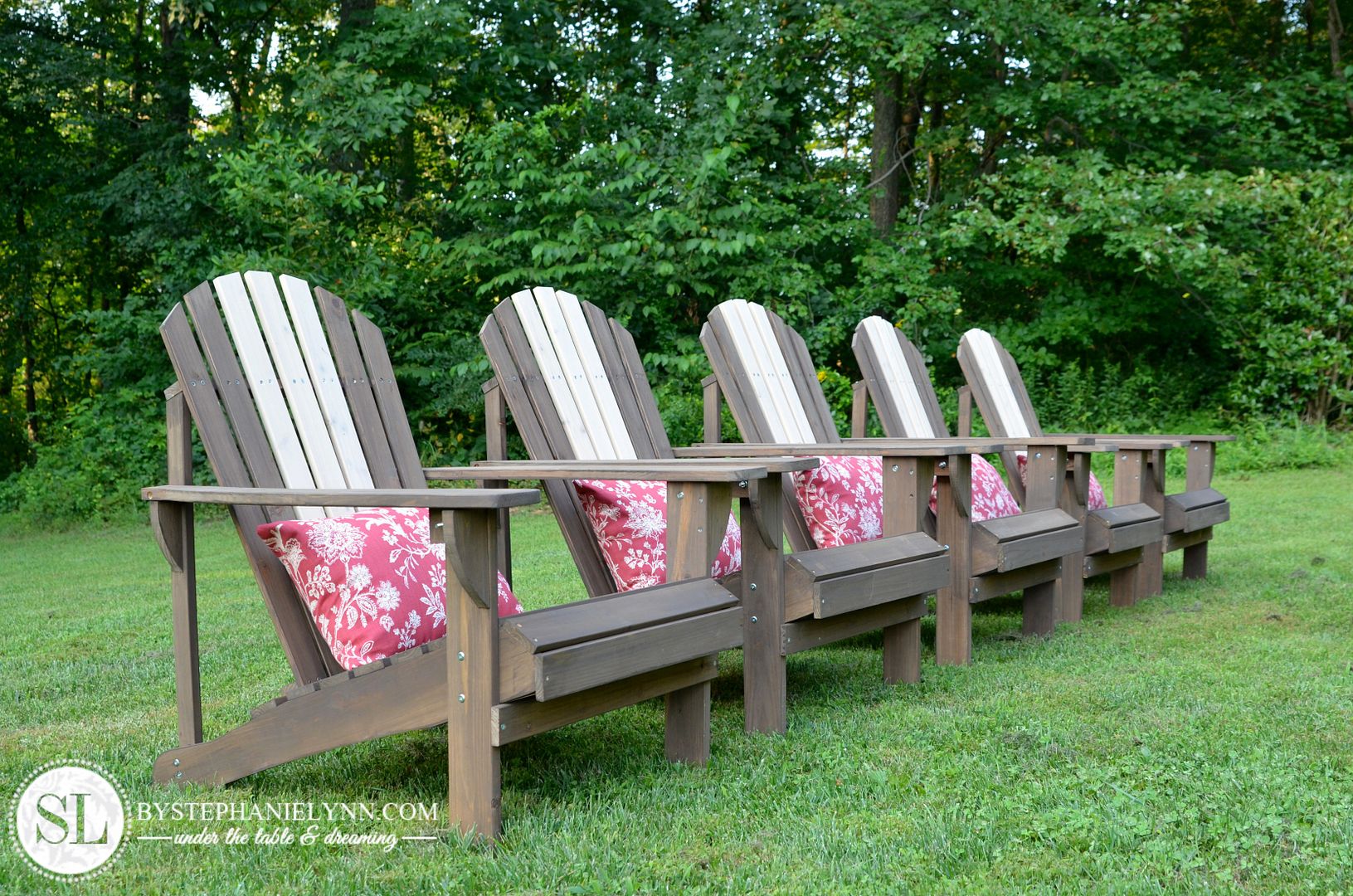 The two-tone fan backs add just a little modern touch to the classic design.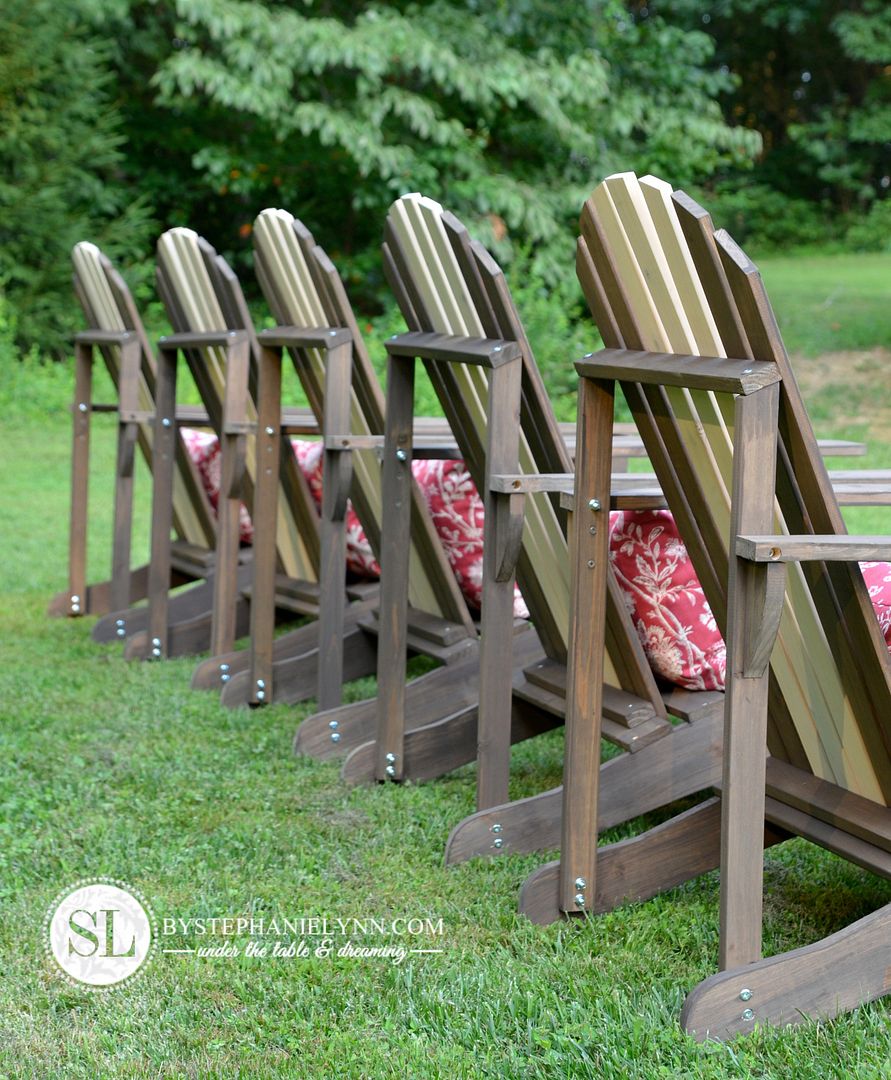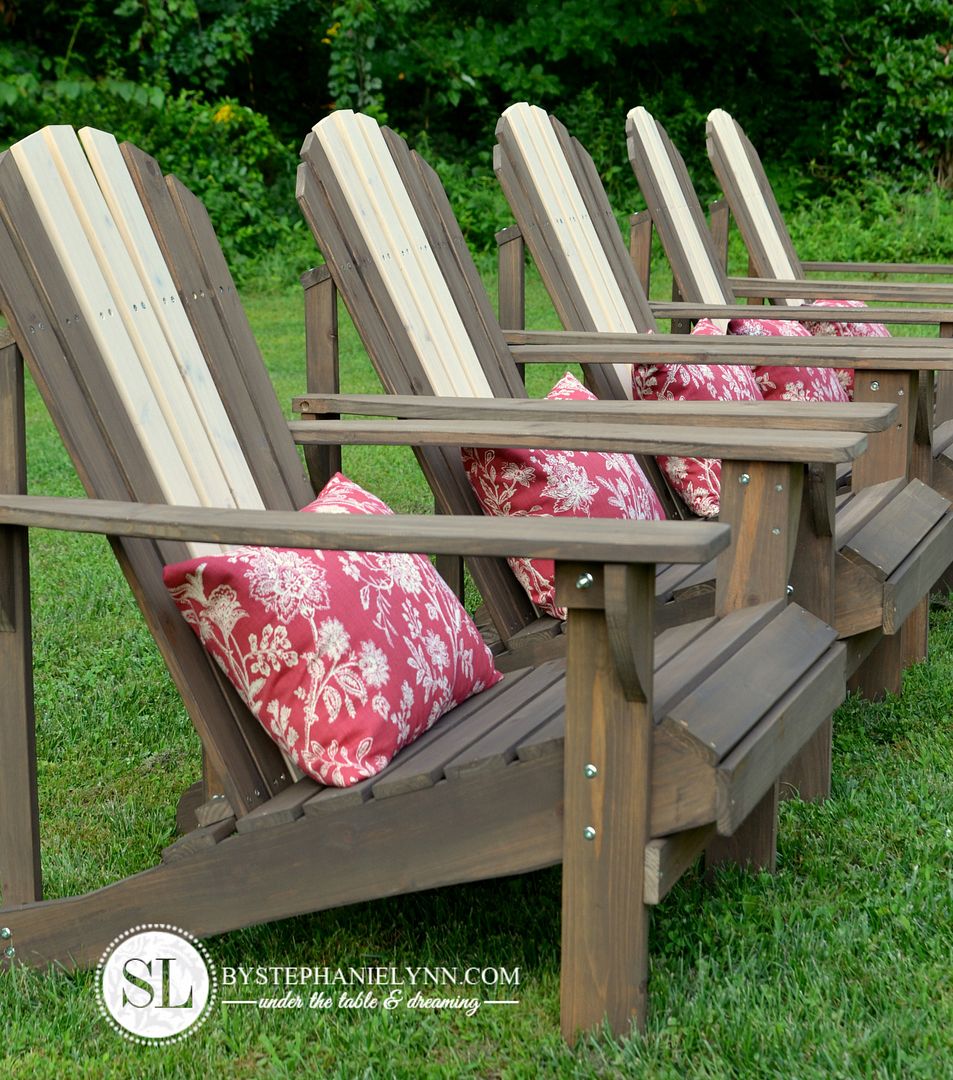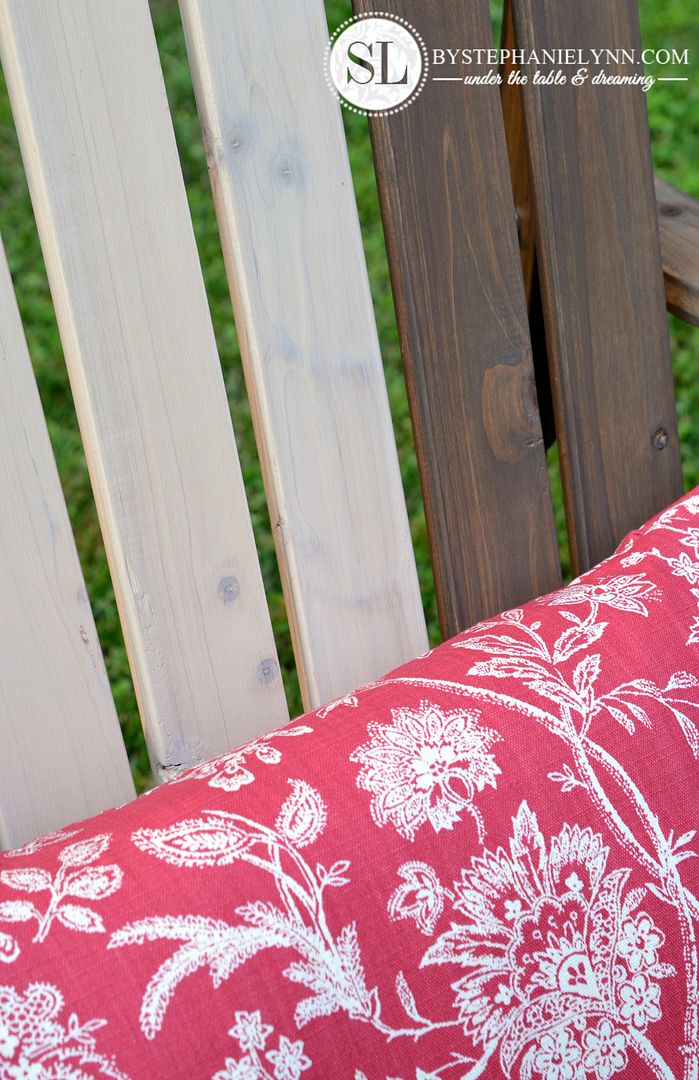 Remember that curtain panel I shared on Instagram – I used it to make some quick and easy pillow covers. I'll be sharing that simple how-to next week.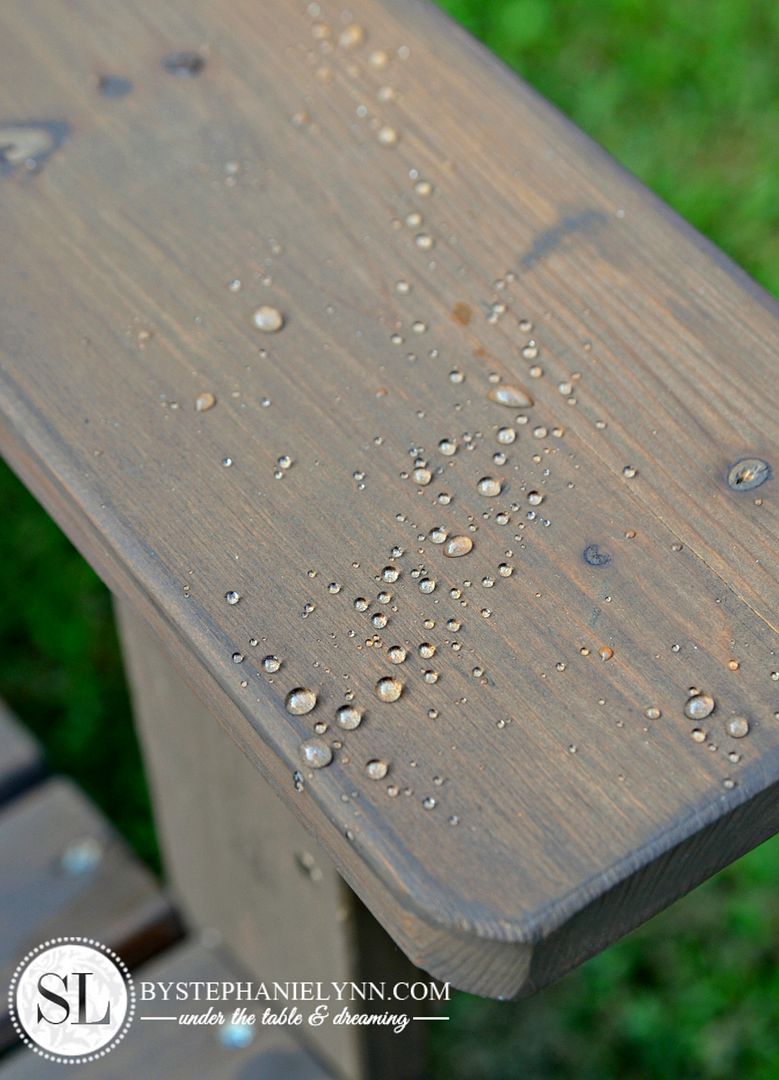 We couldn't wait to do a water drop test to check the durability of the stain.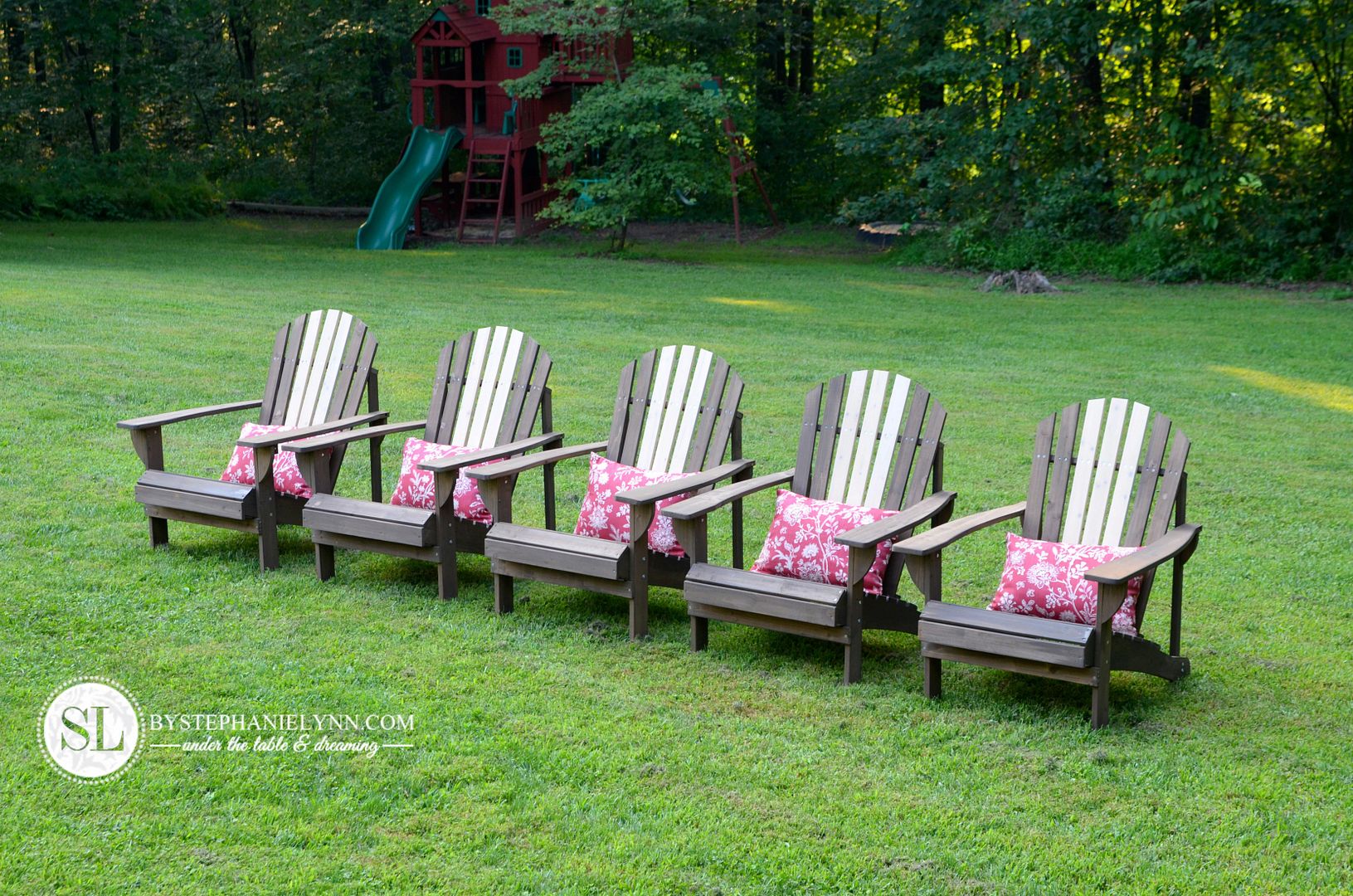 We plan on bringing the chairs indoors and storing them during the winter months to prolong the longevity of the stain.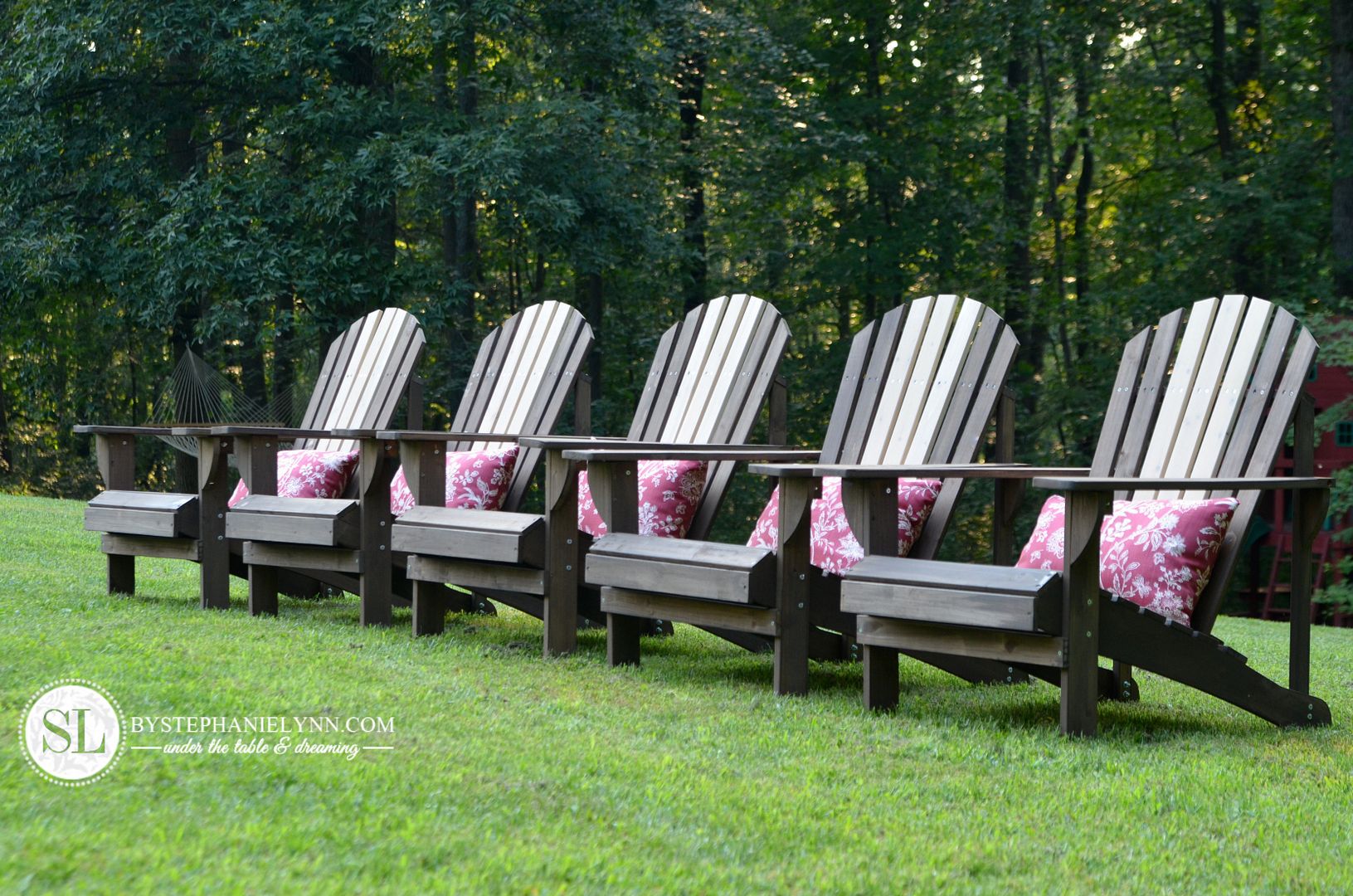 Though we will not be disappointed if they last for years to come and require multiple re-coatings.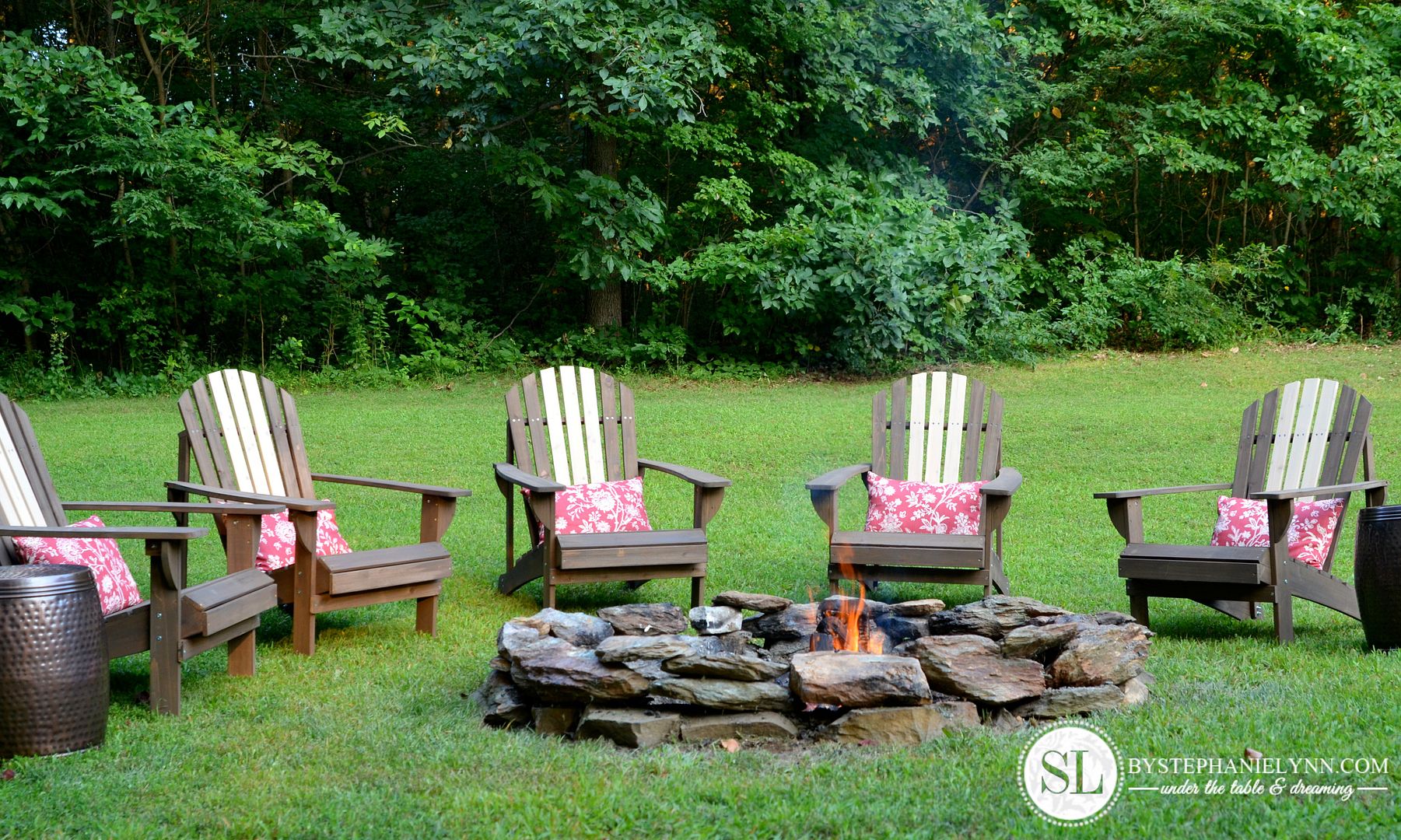 Now we just need to re-access the firepit…something to add to next year's list.
For more DIY inspiration, take a look at True Value's Pinterest boards.
I was one of the bloggers selected by True Value to work on the DIY Squad. I have been compensated for my time commitment to the program as well as writing about my experience. I have also been compensated for the materials needed for my DIY project. However, the opinions read here are entirely my own and I have not been paid to publish positive comments.