Warm Caprese Dip is a perfect recipe for this time of year as it requires just three ingredients –
and two of them can be found right in your own homegrown garden.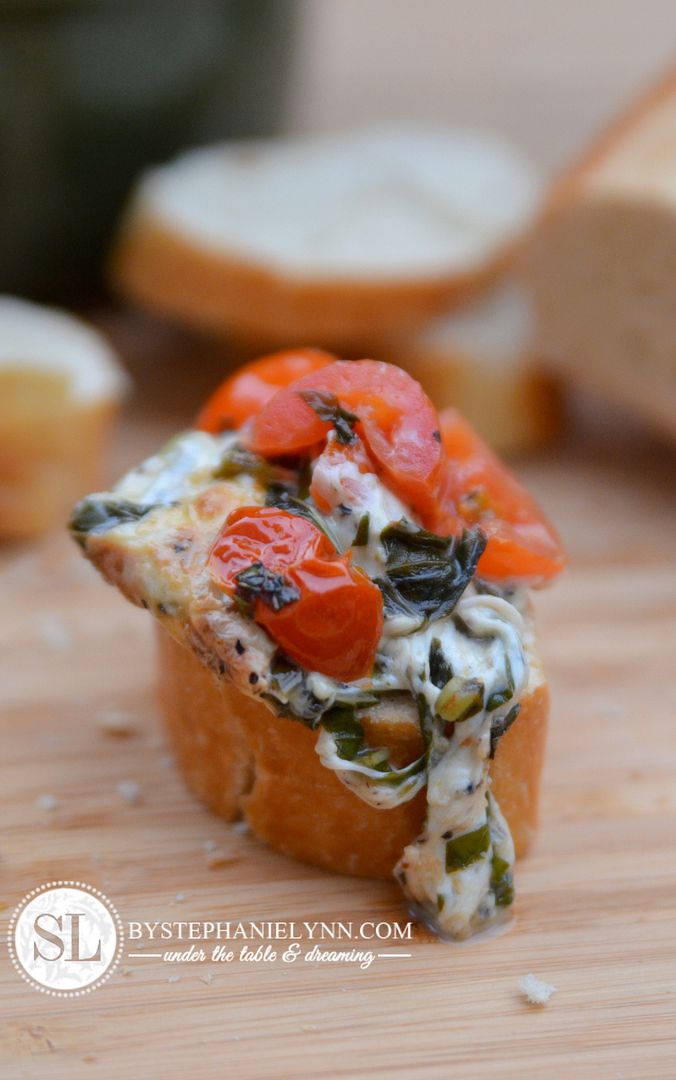 This simple twist on a summertime classic combines the same savory trio
of vine-ripened tomatoes, fresh mozzarella and flavorful basil.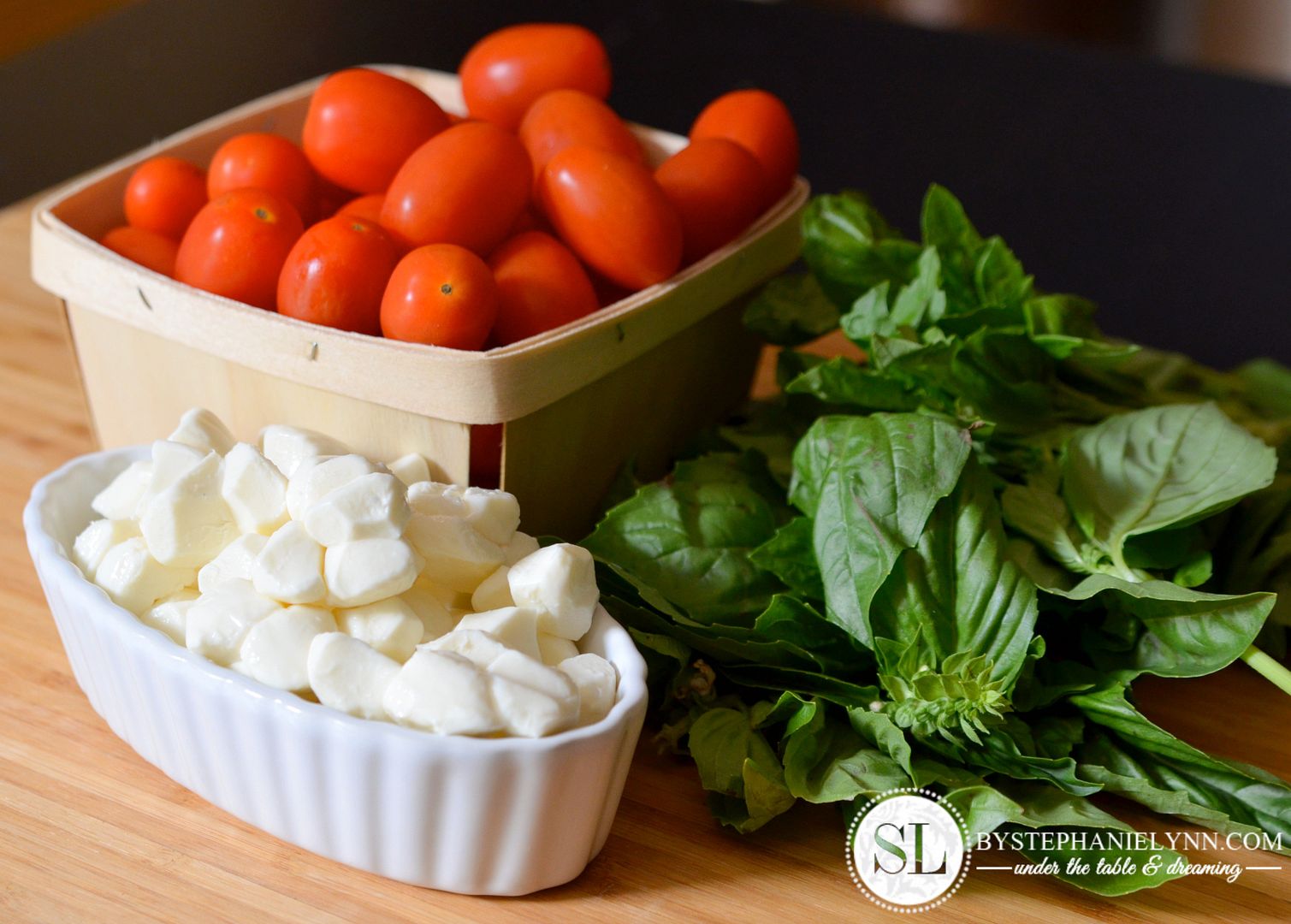 I love to make caprese salad – especially when the ingredients can be pulled right from the garden – and this recipe variation is no different. It's a quick and easy way to put the abundance of ripe tomatoes and overgrown basil to good use.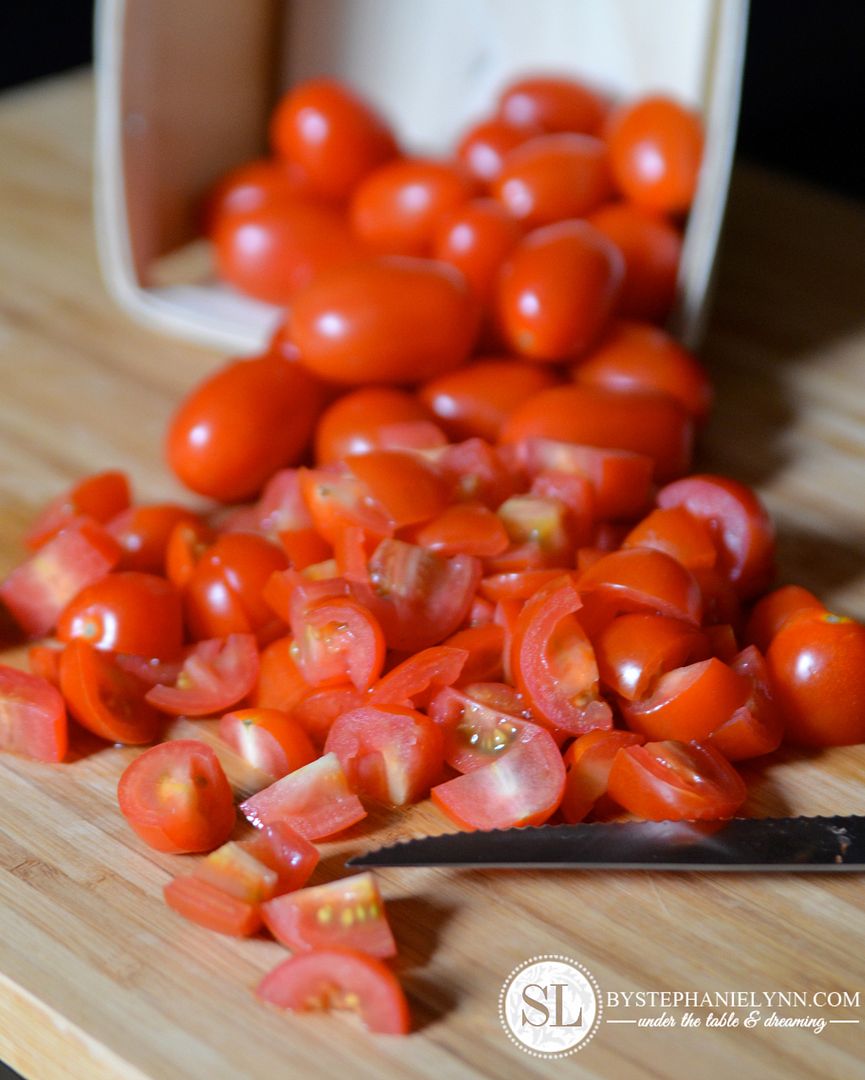 The warm caprese dip can be made with roma, cherry or grape tomatoes. We personally prefer the grape as they seem to have a little less water content then the other two tomato types. The 'water' just makes the dip a little more juicy, rather than creamy – though it is delicious either way.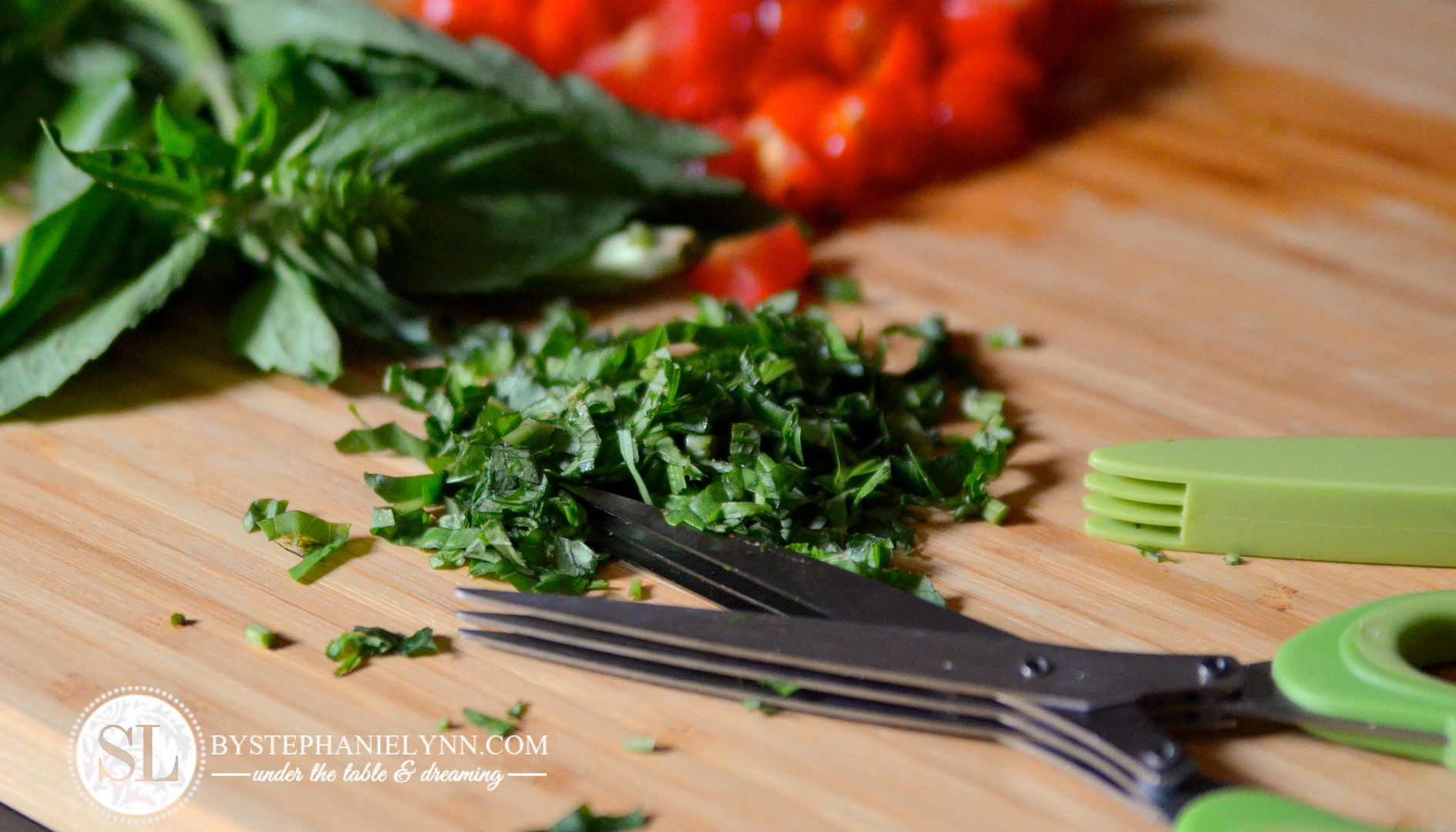 The smell of fresh cut basil is simply amazing and we like a lot of basil in our dip. If your garden is not producing enough it can be found right in the supermarket produce section – though I usually tend to pick up another whole actual plant from the garden section.
(it tends to be about the same price but the plant will reproduce if planted)
P.S. If you like fresh cut herbs – Herb Scissors are amazing.
I purchased mine here
– though you can also find them here and here.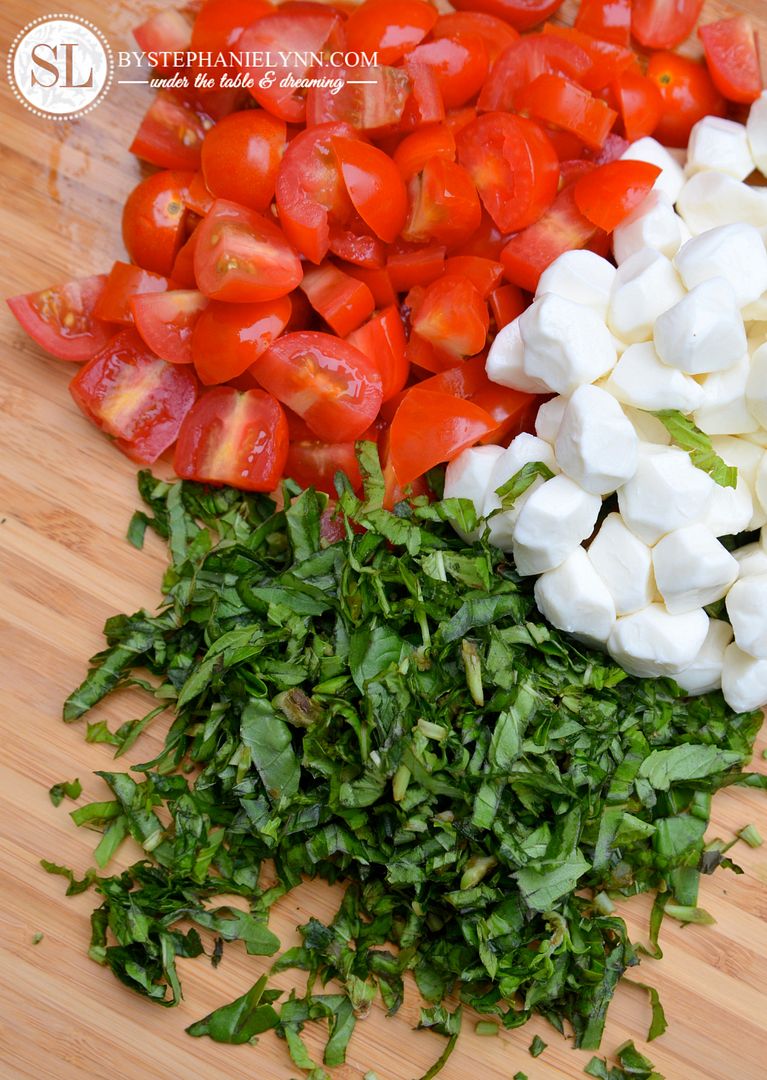 There is no real science to measuring the ingredients either – The recipe below is just a general guideline as the ingredients can be combined based on your own personal preferences.
Generally I use the about the same amount of ingredients that you would find in the supermarket pre-packaged sizes. (quart of tomatoes, 1 ounce of basil and 10 – 16 ounces of mozzarella)
The type of mozzarella cheese used can also effect the 'wateriness' of the cooked dip,
as mentioned above.
I like to use fresh mozzarella pearls as shown above – though a ball of fresh mozzarella or even block of mozzarella from the deli can be used – just cut it up into small cubes.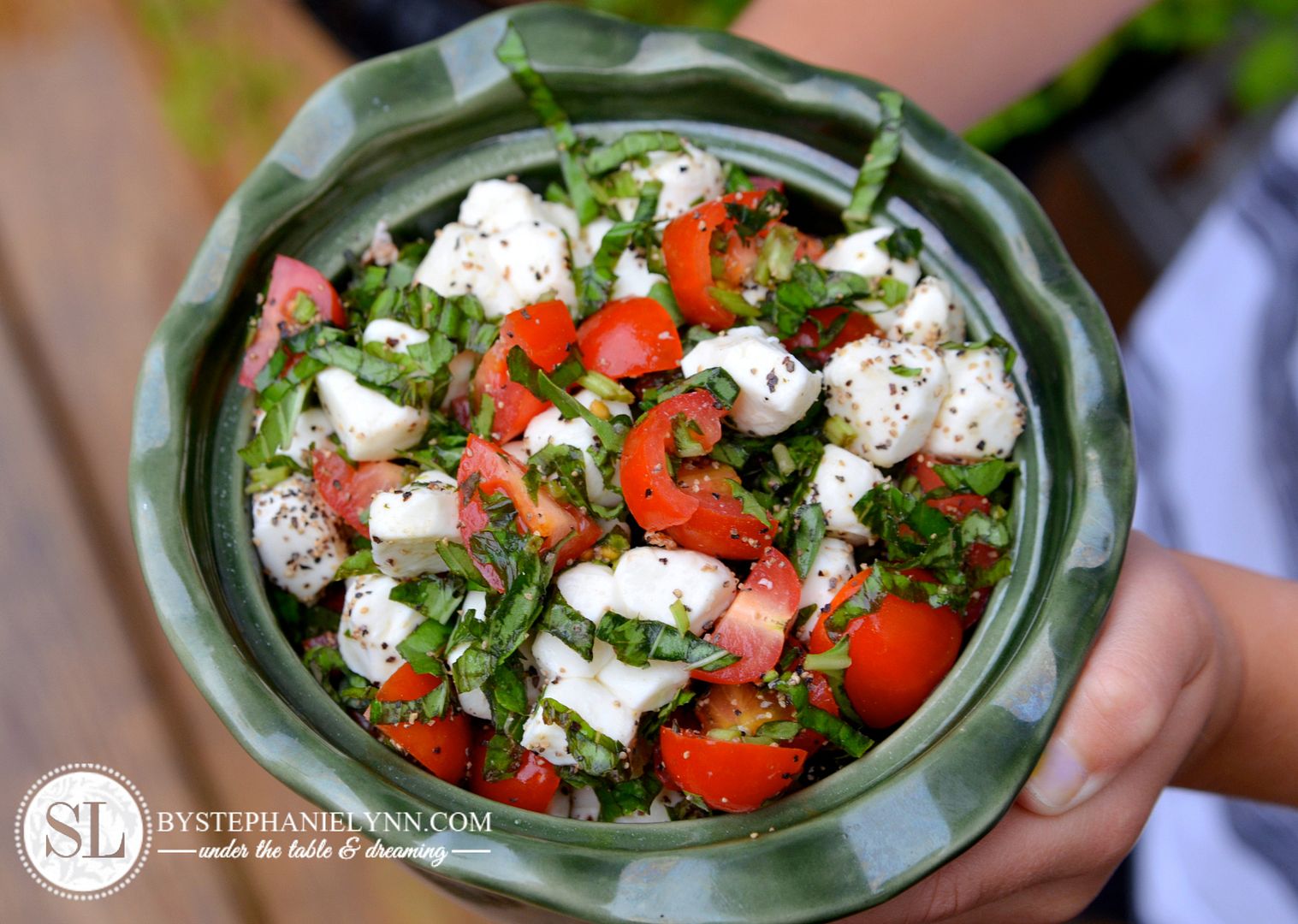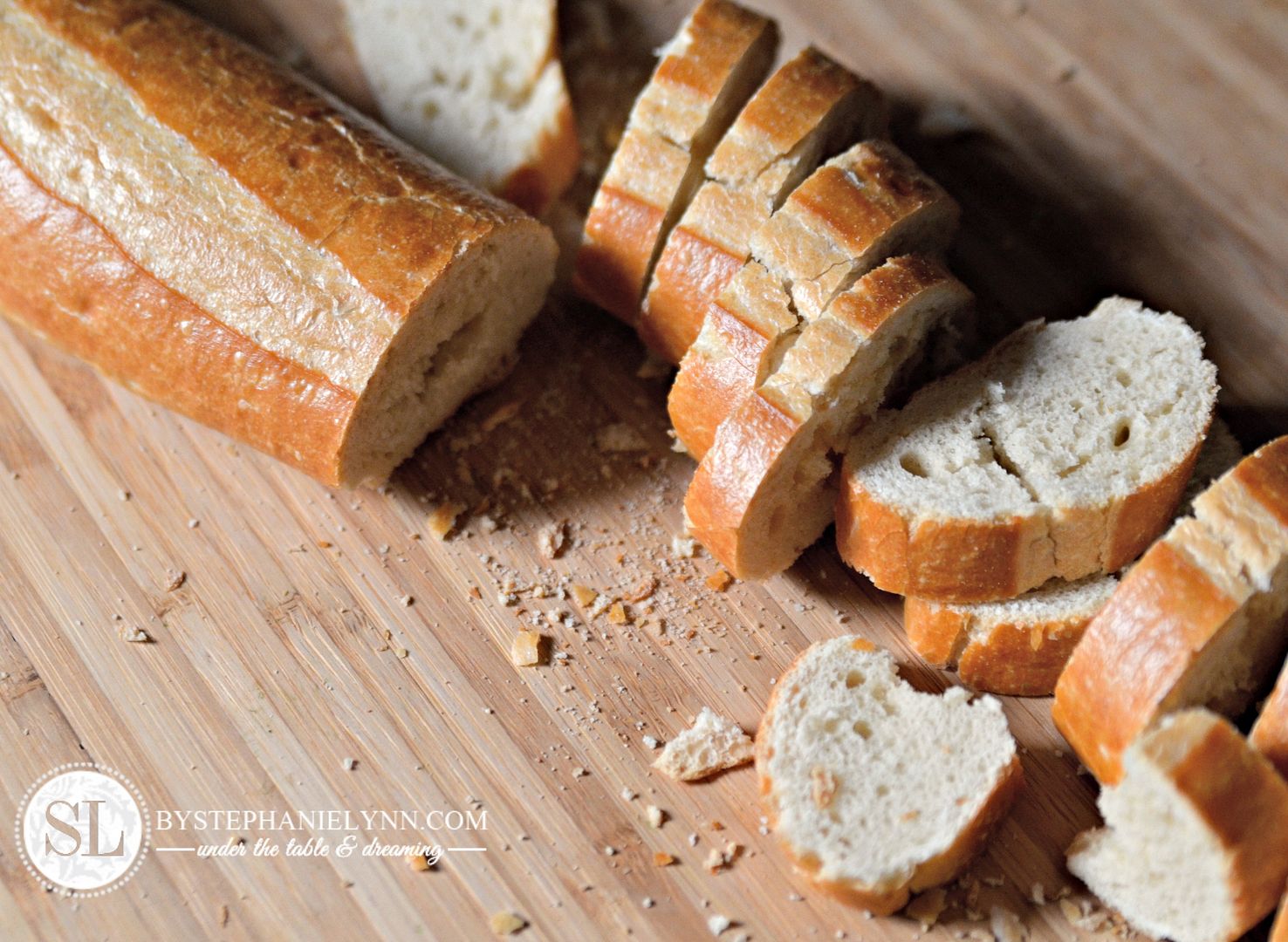 The warm caprese dip can be served with crackers, melba toast or, our favorite, bread.
We like french, italian or cuban loaves – anything with a crisp outer crust and soft tender middle.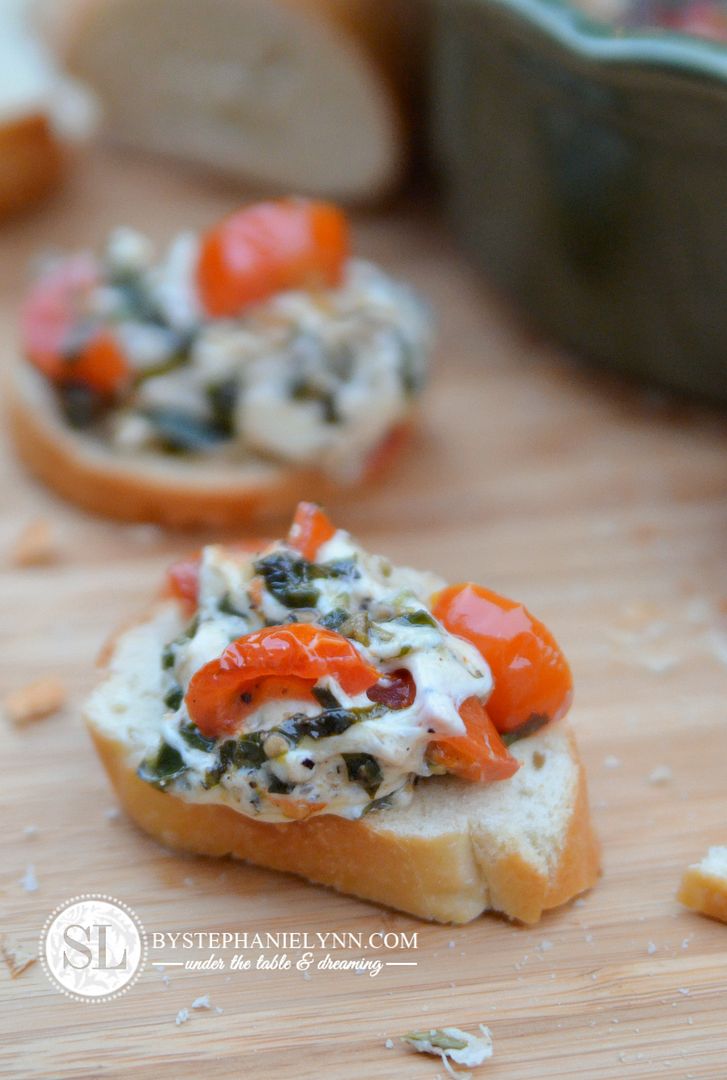 Warm Caprese Dip Recipe
Author:
bystephanielynn.com
Ingredients
One Quart of Cherry or Grape Tomatoes or 3 Roma Tomatoes, Chopped
10 - 16 Ounces of Fresh Mozzarella Cheese, Cubed
Large Bunch of Fresh Basil, Chopped (Approximately 1 Ounce)
Fresh Ground Pepper & Sea Salt, to Taste
Instructions
Preheat the oven to 375°.
Combine the tomatoes, mozzarella, and basil in a bowl - season with salt and pepper.
Place in a small baking dish. (the dish does not have to be greased)
Bake 20-25 minutes, until golden and bubbly.
Serve immediately with crackers, melba toast, or sliced bread.