Colonial of Zeeland Grandfather Clock | I have always believed the story behind a family heirloom is much more valuable than the actual item itself.  Family treasures passed down, generation to generation, are important to many of us for several different reasons – however collectively they each preserve a story, a memory or a tradition of our past.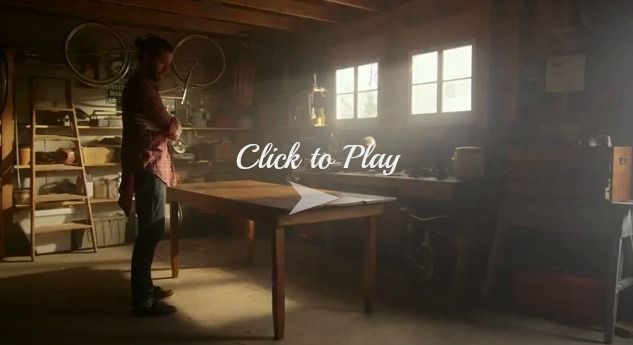 As I recently watched this True Value commercial (above) I couldn't help but take a moment and think about preserving a part of our own family – as well as the sense of pride and honor that comes along with holding onto a family piece packed full of memories and tradition.
It was just the motivation we needed to pick up a grandfather clock that had been waiting for us
for a couple of years.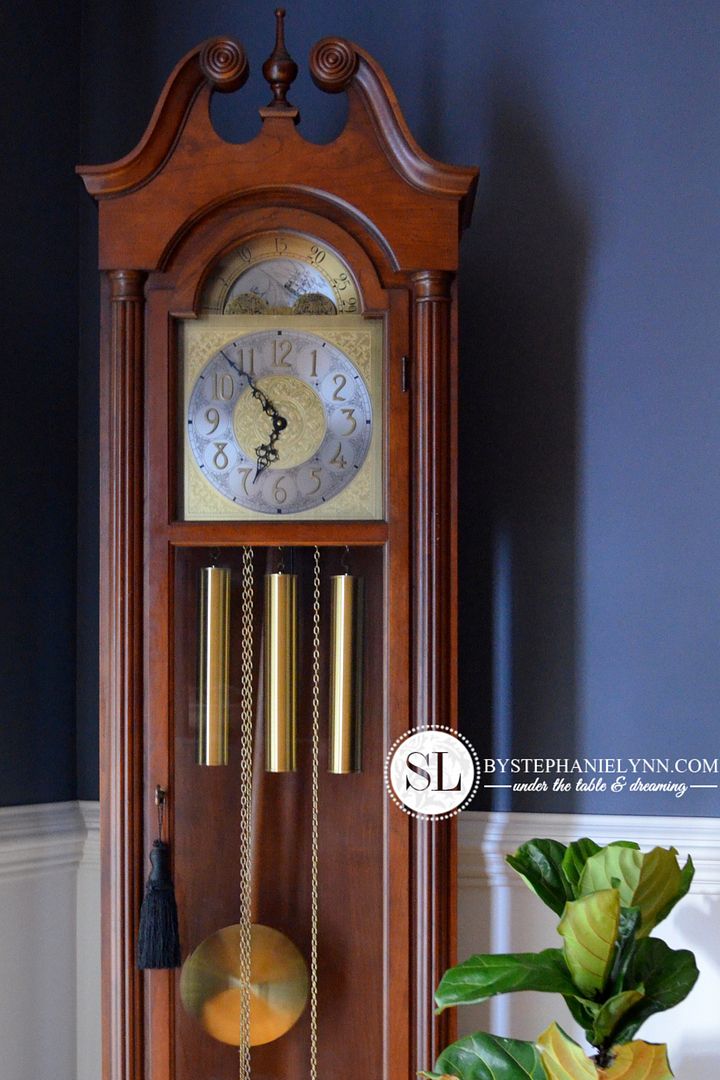 The clock was given to my husband by his grandparents, 'Baba' and 'Mort'.  Baba always felt the presence of a grandfather clock dignified a home. She longed for one for many years until good ole Mortie broke down and purchased one for her. Even though she preferred to formally call it a case clock, this little treasure was referred to as "The Clock" by the rest of the family. A couple of years down the road it later became known by all as "Butch's Clock" –  seeing how much their first grandchild was mesmerized by this cherished timepiece.
Ever since Butch can remember, the comforting chimes that played every 15 minutes were a signature melody of being at Baba and Mort's house.
We had been reluctant to move it for many years as we know the components
required delicate handling.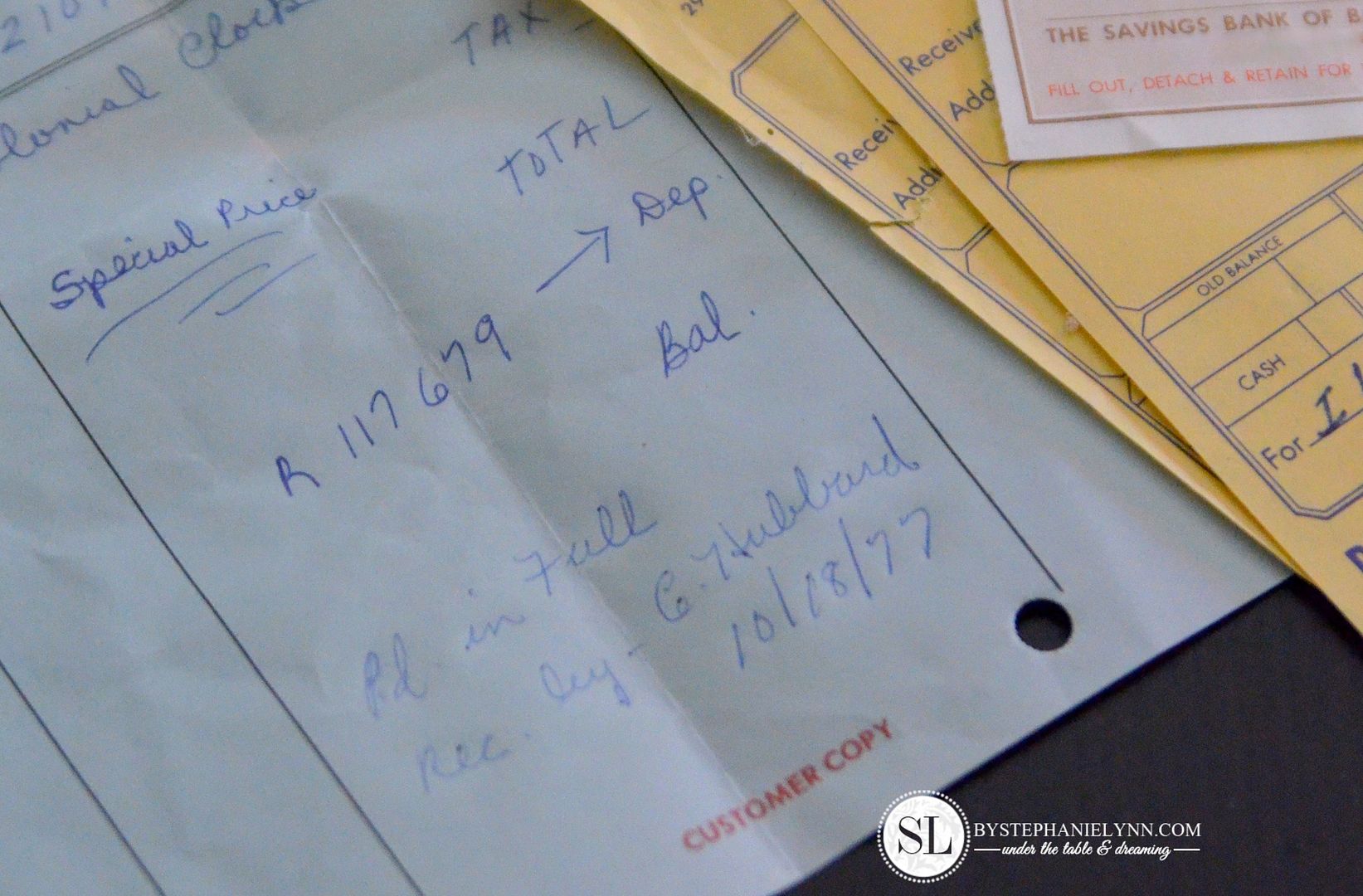 The grandfather clock was purchased in 1977 from a local reputable jeweler – who has also been the source of all of the engagement and wedding rings in the family, including my own.
The clock is from the Colonial of Zeeland Manufacturing Company and all of the original paperwork, including the payment slips, have been carefully tucked away and stored in the bottom of the clock since the day it was delivered.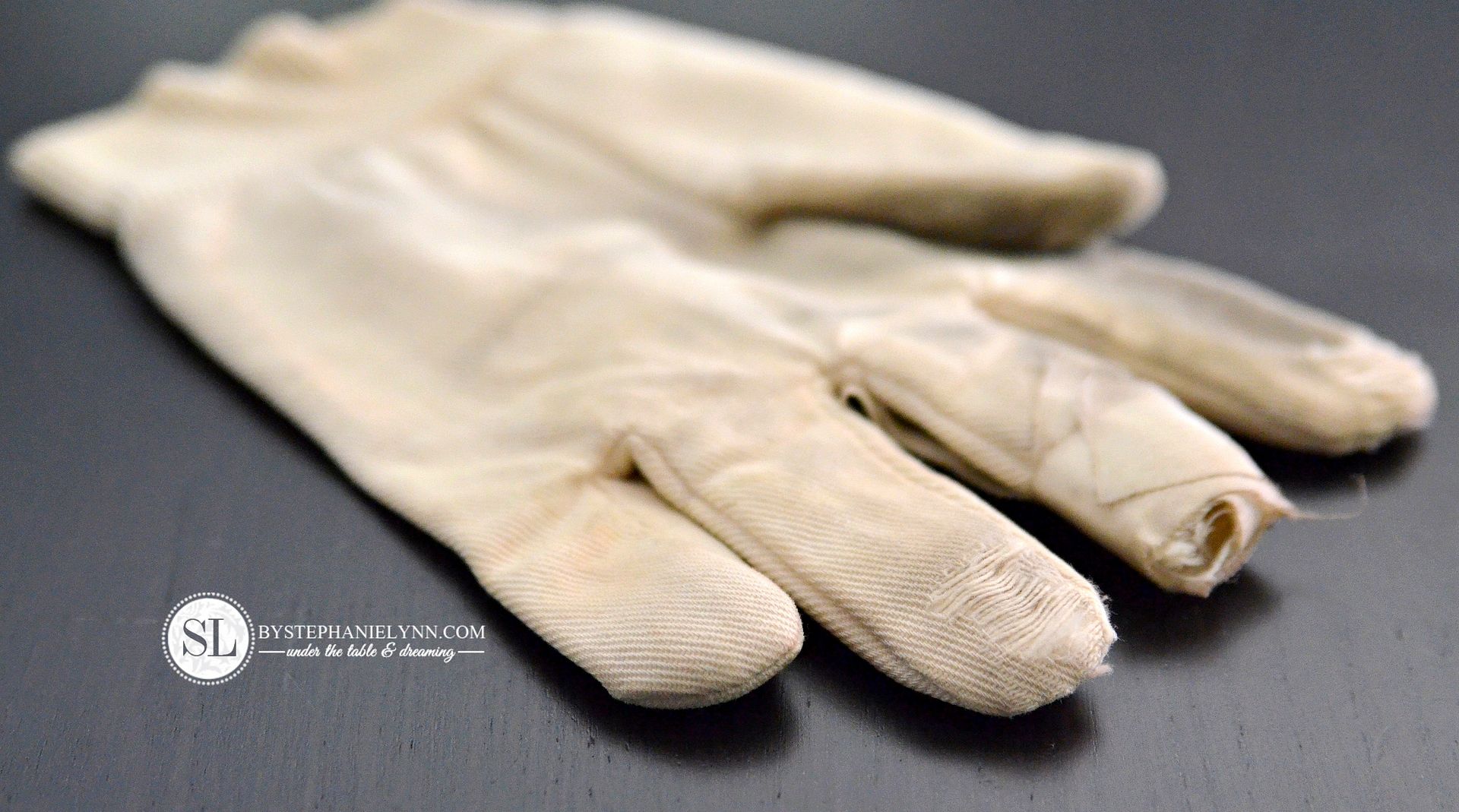 The tattered, well-used glove that Butch's grandfather once wore to handle the brass weights and pendulum was gently packed in with the paperwork. We couldn't help but get a little sentimental over the glove itself as it once had seen a life of better days.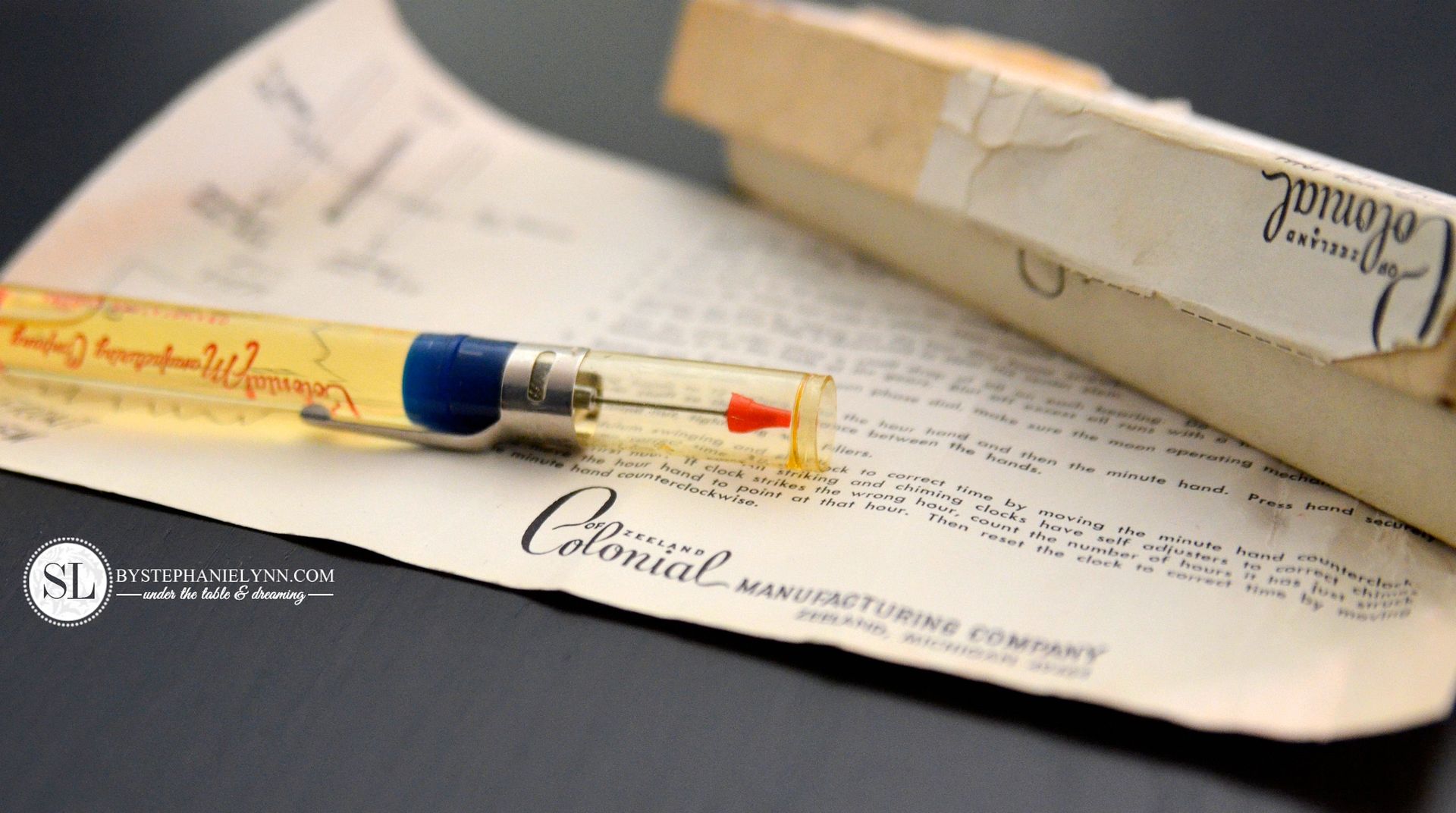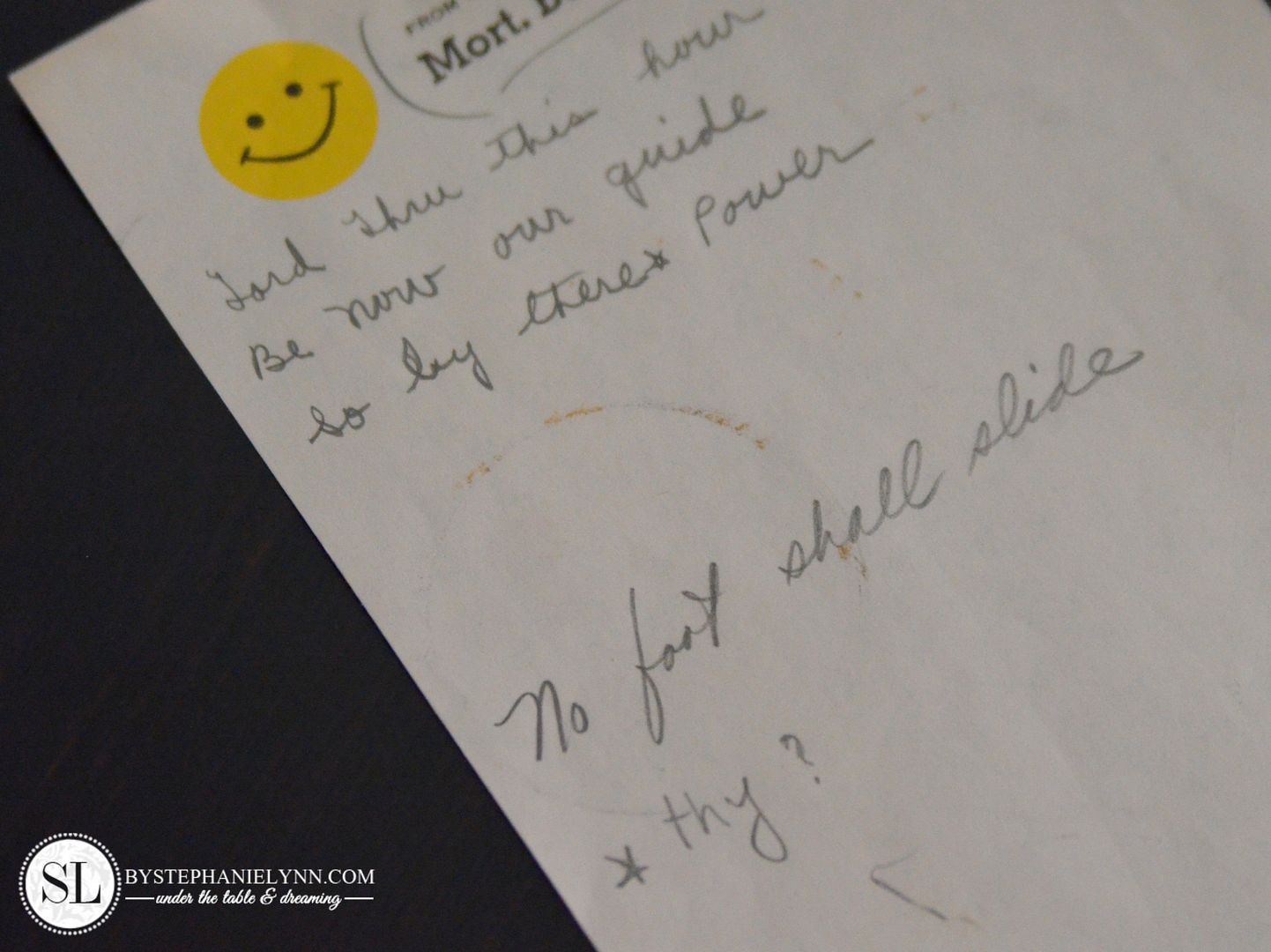 Butch's grandmother was one of kind so it was no surprise that she slipped this handwritten note
in with the paperwork.
Most Grandfather clocks produce melodious sounds as an additional way of telling time. To each chime of a clock there is a story – and to each are words. The most famous, and common, chime is known as Westminster Chimes.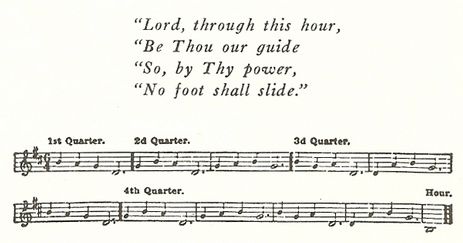 The handwritten words on that piece of paper are believed to be the simple but beautiful
prayer of the Westminster Chimes:
Lord through this hour
Be Thou our guide
So, by Thy power,
No foot shall slide.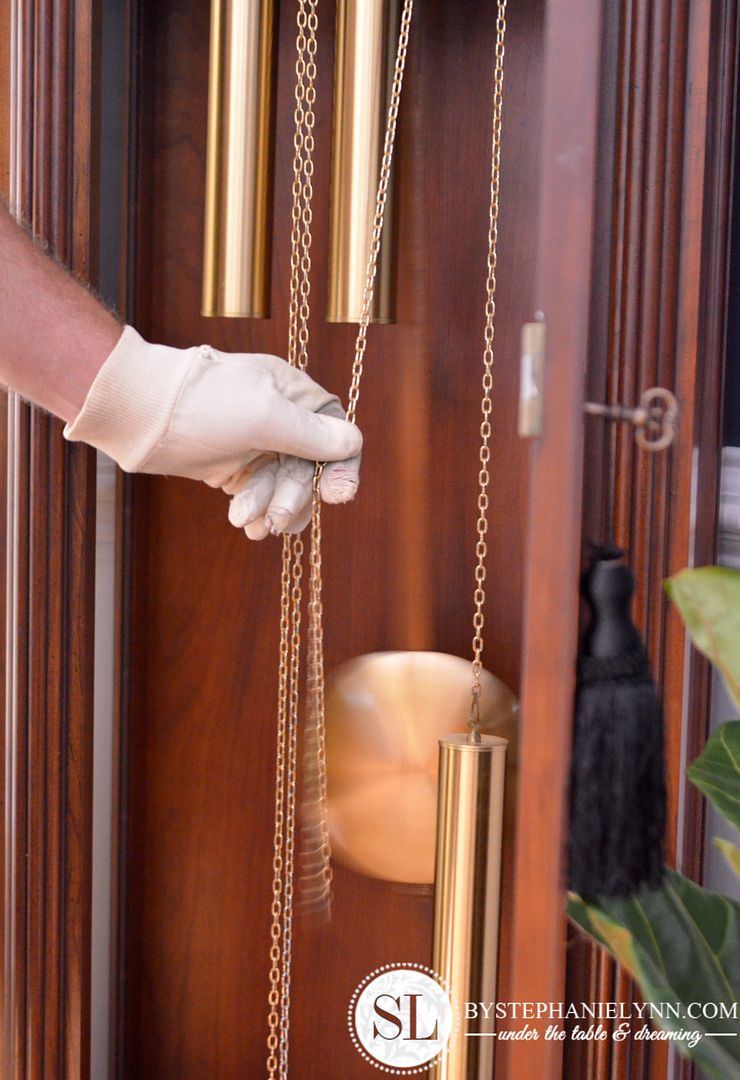 The grand tubular Westminster Chime can clearly be heard throughout the first floor of the house – chiming every quarter hour.
The clock has chain operated, weight driven movement which provides the power needed to operate the hour strike, time and chime melody. In order for the clock to run continuously, the weights must be gently raised weekly to wind the clock.

To this day the chimes take my husband back to the precious time he would spend curled up on the sofa next to Baba in the wee hours of the morning watching late night television. Not knowing the exact time, but fully aware it was well past his bedtime, Butch clearly recalls quietly counting those special hours with the chiming of the clock.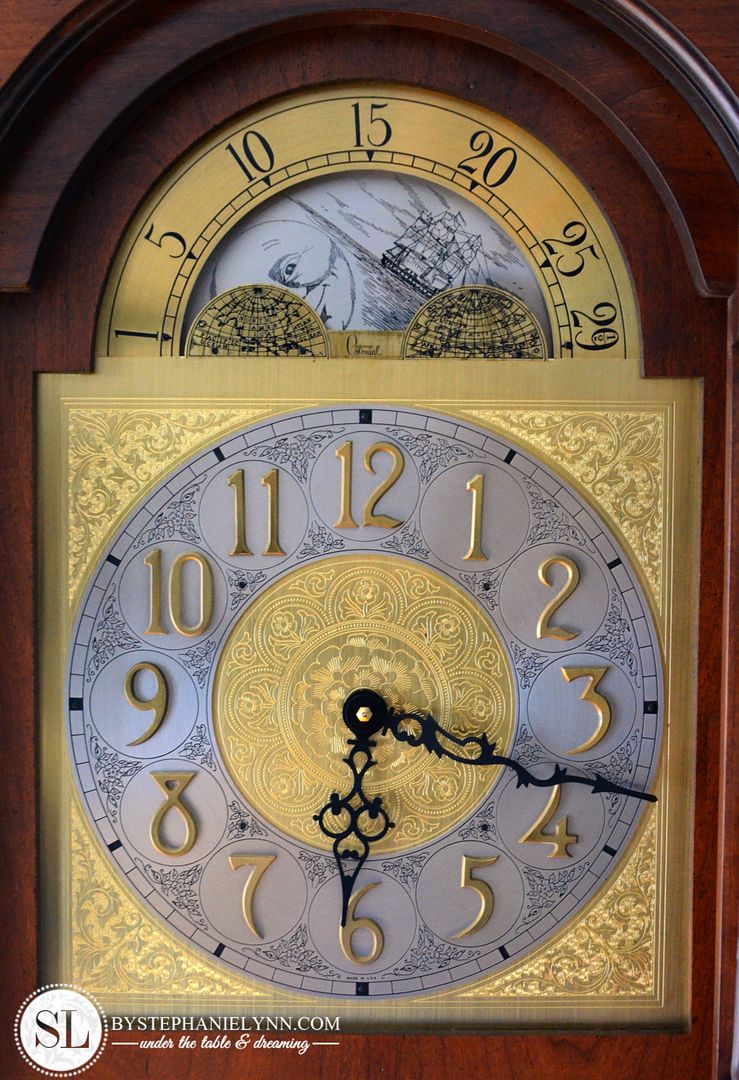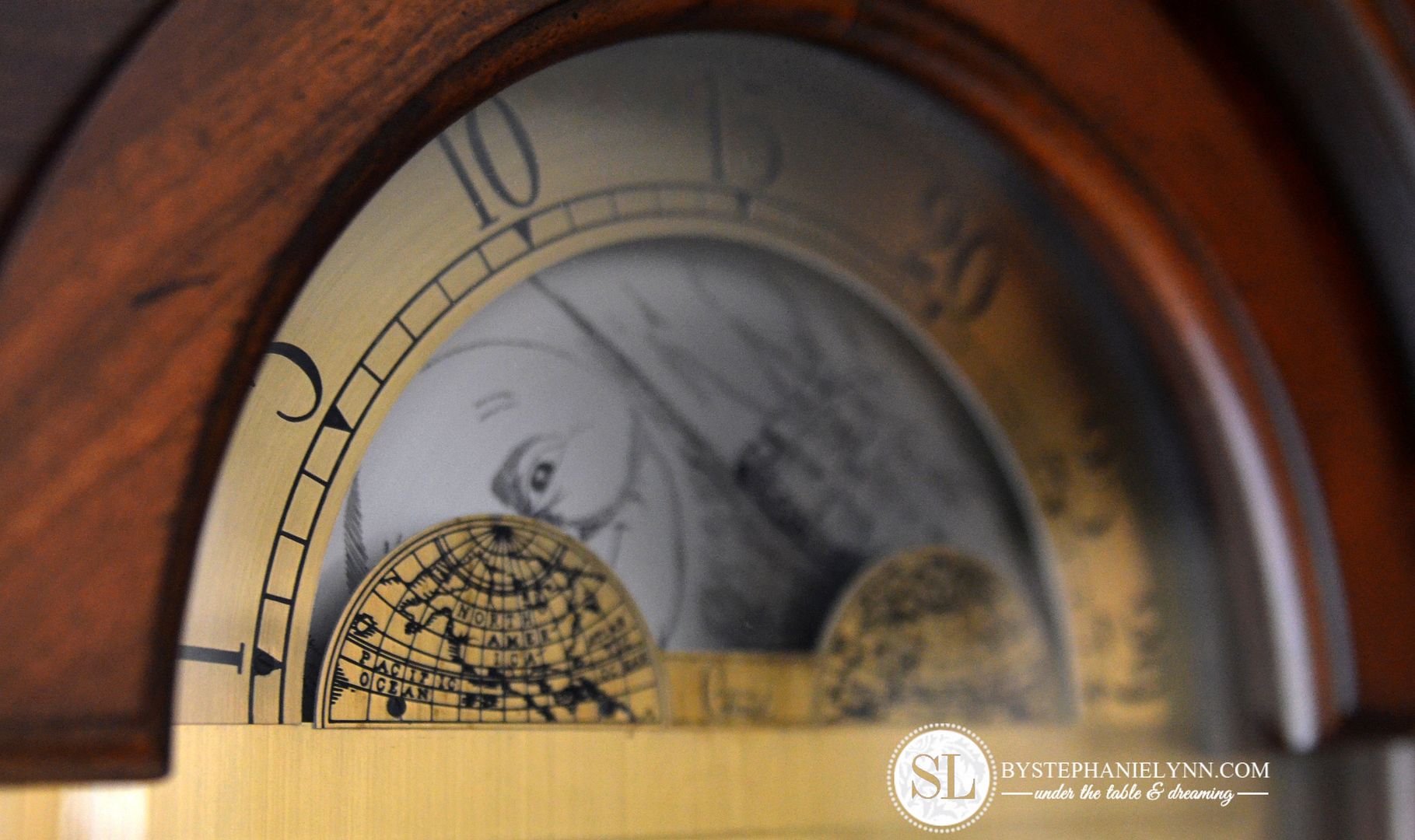 We have not set the moon dial yet – though we plan to do so this month, during the next full moon.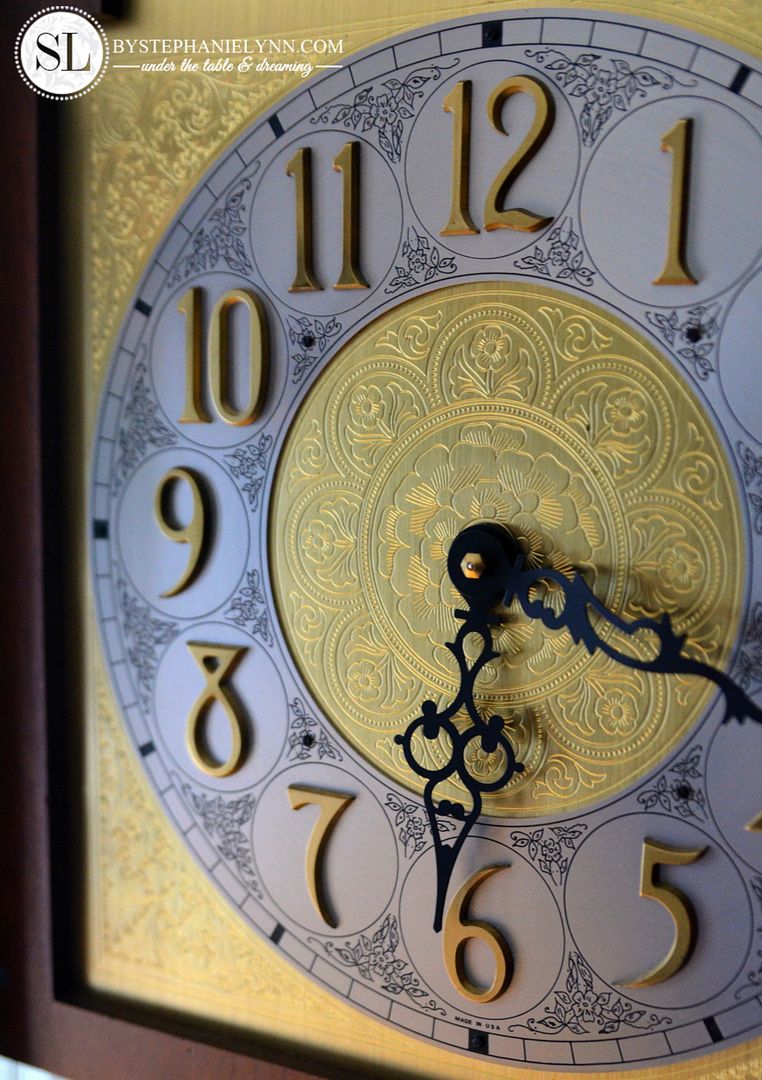 Our little guy has already taken a fond liking to the clock and anxiously runs to count the hourly chimes. We can only hope it becomes a symbolic part of our home and his childhood,
as it has in the past.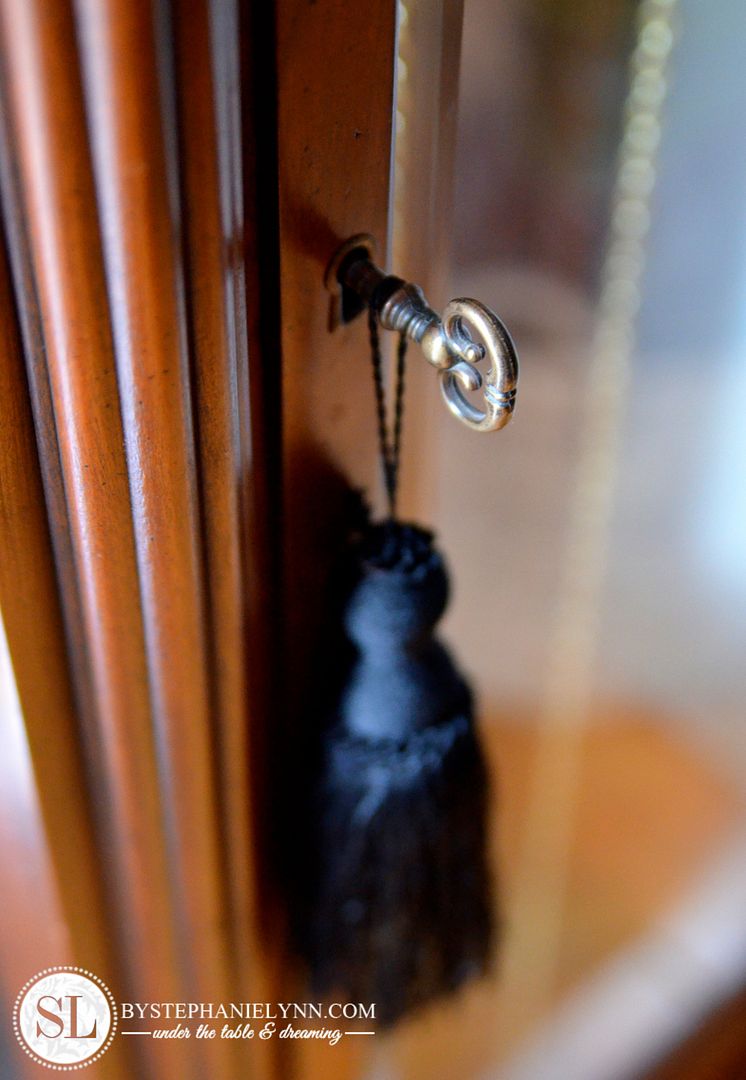 Wood furniture that has been well cared for surprisingly only needs a coat of paste wax once a year. While paste wax requires a little more effort to apply and buff upfront – it provides the best protection for your wood furniture, leaving it with a long-lasting, soft sheen.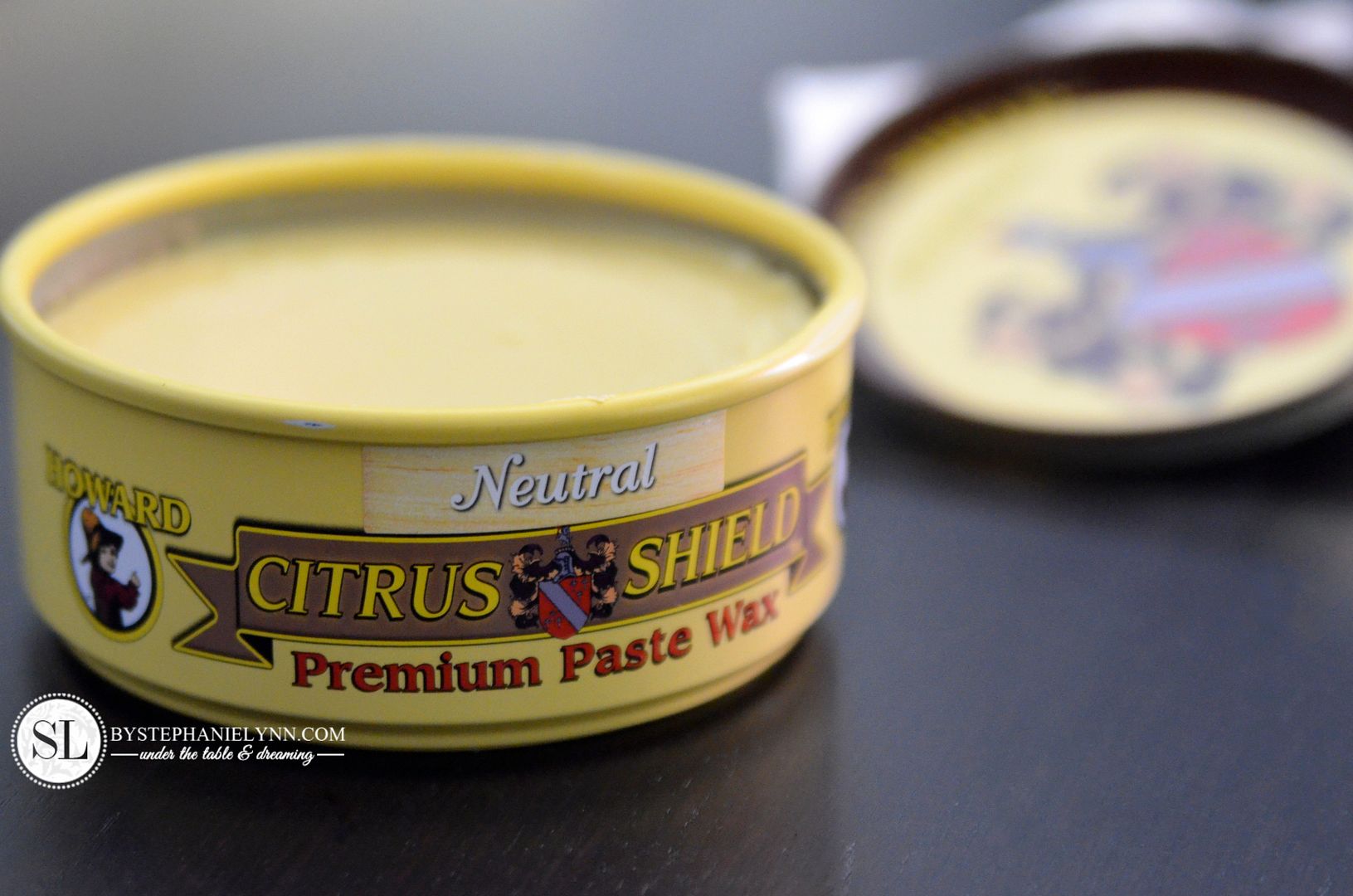 Tips for Caring for Wood Furniture:
First and foremost refer to the cleaning and maintenance instructions provided by the manufacturer when at all possible. Wood furniture typically has a finish on it that is in place to protect the wood. The idea is to maintain and preserve that protective finish so nothing can penetrate down to the actual wood itself.
Clean and dust the piece using a soft clean cotton cloth, dampened with warm water. Dampening the cloth helps trap the dust and avoids scattering it through the air. For small carved details or hard to reach spots, use a dampened q-tip or cotton swab. Using a separate clean cloth, buff the entire surface dry.
A paste wax should be applied once a year. Once applied and buffed, paste wax dries hard adding a thin, resistant, protective surface to your piece of furniture. I prefer Citrus Shield which is a blend of natural beeswax and carnauba wax. Paste wax does require a little bit of elbow grease as once it is applied it needs to be buffed out. The beeswax additive in the Citrus Shield makes it easier to buff out the wax before it has a chance to completely dry.
Once a paste wax is applied, furniture sprays and polishes should not be used. Weekly 'dusting' should simply be done with a dampened cloth, as mentioned above.
Most over the counter furniture sprays and polishes contain silicone and solvents which can build up, dull and even destroy the protective finish of your furniture. The quick and convenient 'wet look' shine these products leave behind simply attract more abrasive dust. More concerning are the residues that are left behind – as these can be detrimental to the wood if it ever needs to be refinished.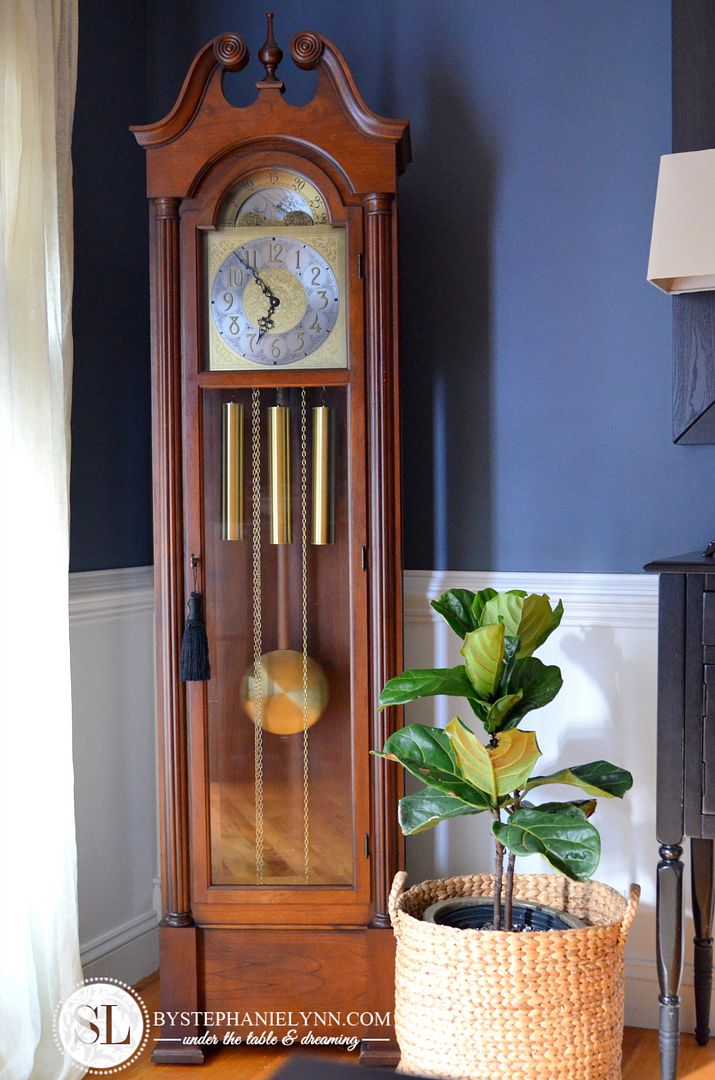 Many people don't have family heirlooms, in fact our family has very few.
The wonderful thing is it is never too late to find something of meaning, put a story behind it and create your own for generations to come.
It's the emotional connections that make heirlooms so valuable and the stories are what
keep the memories alive.
I would love to hear how your family heirlooms have been kept alive through a DIY.
If you haven't already, I encourage you to watch this video from True Value and
share any special heirlooms that have been passed down in your family, below.