Fall Decor, Crafts, & Recipes | Happy Friday! I'm so ready for the weekend, are you? Things have been a little hectic around here as we have been going through another tiny rough patch with our little guy. We are working towards making things better and getting him back on track – so thanks for bearing with me…
Nothing lasts forever, with a blink of an eye bad and good things will pass.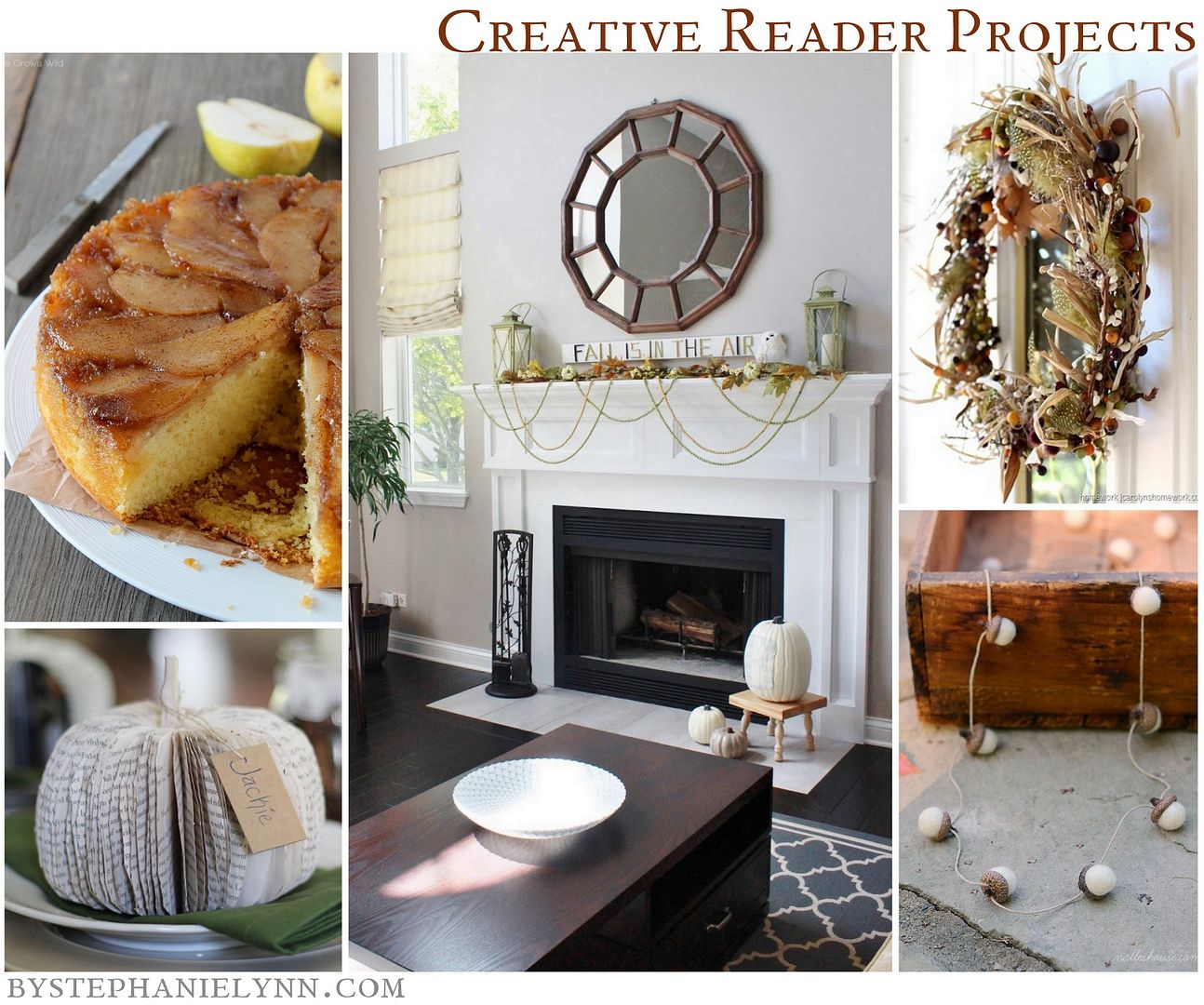 I have many, many features to share and hope to put together a few more rounds of creative projects within the next couple of weeks. I truly enjoy browsing through all of the links submitted to each party. Thank you all so much for taking the time to stop by, share your ideas, and visit others. It's greatly appreciate and does not go unnoticed. xo

Planked Pallet Fall Mantle Submitted by
Laura at The Turquoise Home

Fall Mantle Submitted by
Jennifer at Delightfully Noted

Fall Mantle Submitted by
Moni at Zuhaus At Home
Fall Home Tour Submitted by
Laura at Finding Home

Natural Fall Table Setting Submitted by
Jennifer at Town And Country Living

Autumn Bean Textured Table Runner Submitted by
Brianna at Craft Thyme

Decorated Fall Vases Submitted by
Liz at Love Grows Wild

Metallic Painted Mason Jars Submitted by
Tammy at One More Time Events

Paper Book Pumpkins Submitted by
Katie at Upcycled Treasures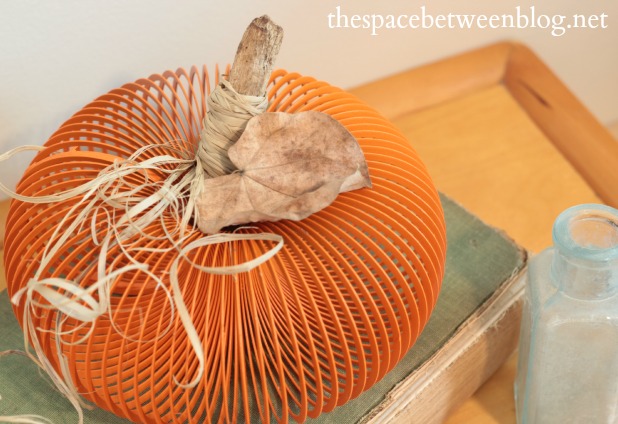 Painted Slinky Toy Pumpkin Submitted by
Karah at The Space Between

Painted Bundt Pan Pumpkin Submitted by
Denise at Denise…On A Whim

No Sew Pumpkins made from Upcycled Shirts Submitted by
Debbie at Confessions Of A Plate Addict

Dollar Store Fabric Wrapped Pumpkins Submitted by
Tanya at Twelve O Eight

Sweater Embroidery Hoop Pumpkin Submitted by
Nici at Posed Perfection

Butternut Squash Vases Submitted by
Brianna at Craft Thyme

Farmhouse Style Shopping Finds at Walmart Submitted by
Debbie at Confessions Of A Plate Addict

Autumn Coffee Filter Wreath Submitted by
Lisa at Recaptured Charm

Stash Buster Fall Wreath Submitted by
Carolyn at Homework

Fall Wheat Wreath Submitted by
Rhonda at Home.Made.

Glittered Acorn Wreath Submitted by
Jaime at That's My Letter

Fall Pinecone Wreath Submitted by
Melissa at Keep Calm And Decorate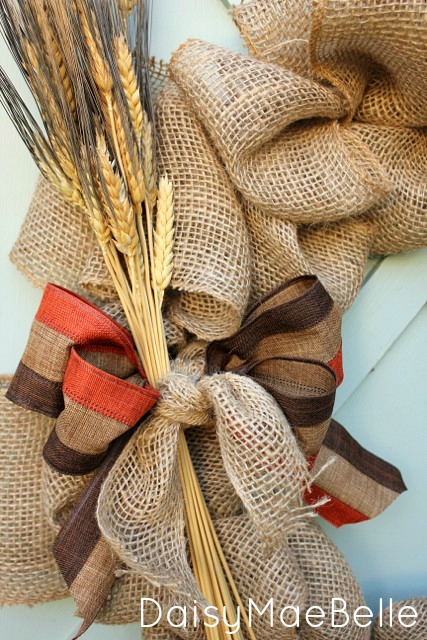 Fall Burlap Wreath Submitted by
Melissa at Daisy Mae Belle

Deco Mesh Fall Wreath Submitted by
Hannah at Young And Crafty

Fall Fabric Wreath Submitted by
Dana at This Silly Girl's Life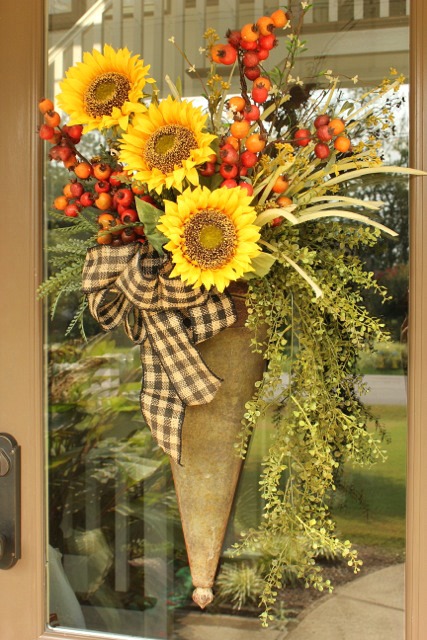 Step by Step Fall Door Arrangement Submitted by
Melissa at Daisy Mae Belle

Twig Leaf tutorial Submitted by
The Kim Six Fix

Pleated Paper Pumpkins Submitted by
Debbie at Confessions Of A Plate Addict

Felted Acorn Garland Submitted by
Anu at Nalle's House

Fabric Pom Pom Garland Submitted by
Anne at Circus Berry

Giant Outdoor Fall Sign Submitted by
Liz at Love Grows Wild

Pumpkin Topiary Submitted by
Therena at Little Bit Of Paint

Outdoor Fall Display Submitted by
Dining Delight

Pumpkin Tic Tac Toe Game Submitted by
Aimee at It's Overflowing

Graham Cracker Owls Submitted by
Kelly at Eyes On The Source

Caramel Apple Bites Submitted by
Angie at Echoes Of Laughter

Homemade Pay Day Candy Bar Recipe Submitted by
Katie at The Casual Craftlete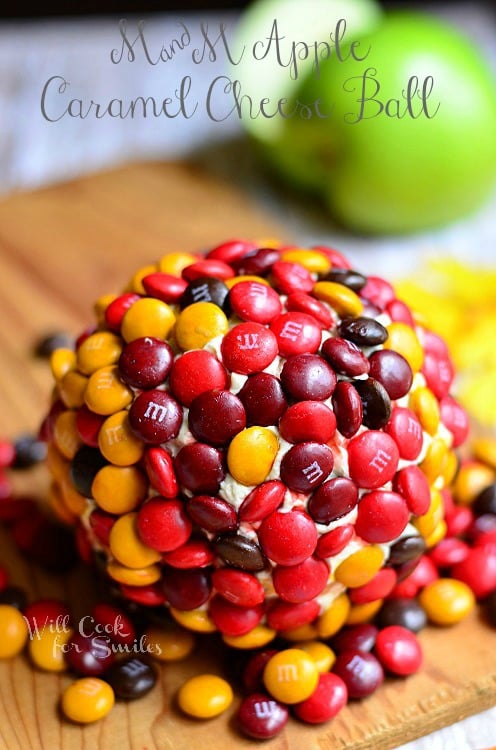 M&M Caramel Apple Dessert Cheese Ball Submitted by
Lyuba at Will Cook For Smiles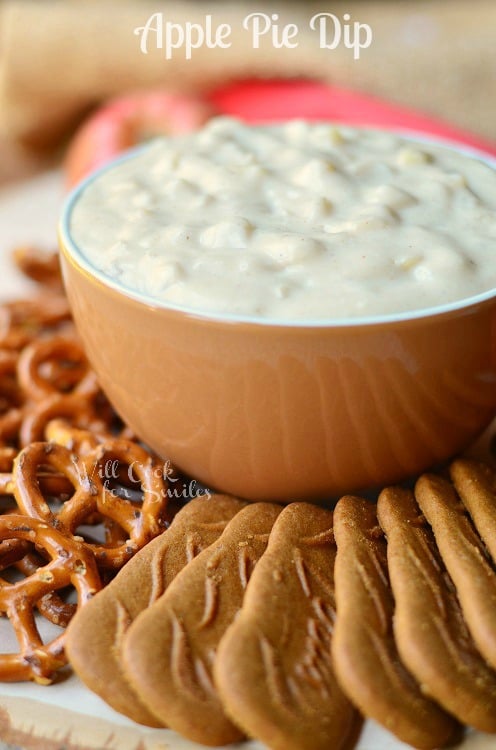 Warm apple Pie Dip Recipe Submitted by
Lyuba at Will Cook For Smiles

Homemade Honey Caramel Dip Submitted by
Kristin at Homespun With Love

Homemade Date Paste Natural Sweetener Submitted by
Nicole at Wonky Wonderful

Pumpkin Spice Cake Mix Pancakes Submitted by
Maria at Shopgirl

Spiced Pear Upside Down Cake Submitted by
Liz at Love Grows Wild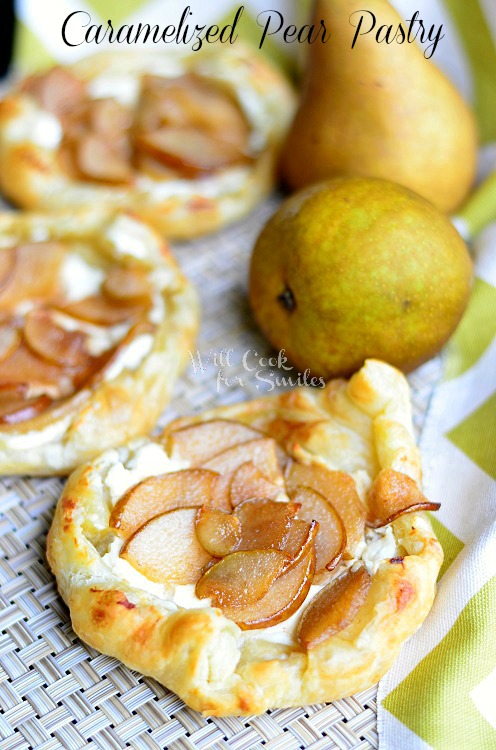 Caramelized Pear Pastry Submitted by
Lyuba at Will Cook For Smiles

Pumpkin Crumb Cake Submitted by
Margo at Joyful Homemaking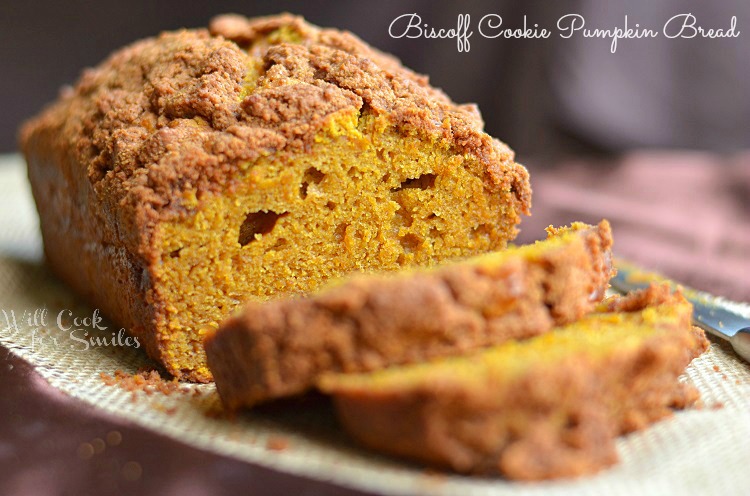 Biscoff Cookie Pumpkin Bread Submitted by
Lyuba at Will Cook For Smiles

Persimmon, Pear, and Mango Cobbler Submitted by
Diane at Vintage Zest

Layered Fresh Peach Crisp in Mason Jars Submitted by
Christina at I Gotta Create

Pumpkin Spice Whoopie Pies Submitted by
Maria at Shopgirl

Maple Cinnamon Mini Doughnut Muffins Submitted by
Annie at Annie's Noms

Three Ingredient Pumpkin Chocolate Chip Cookies Submitted by
Keri at Shaken Together Life
If your project was featured today feel free to grab a button if you like…