Faux Wood Pallet Art | Pallet art without wood? That is exactly what I was thinking when we received the Make It: Fun® design theme for October. I very much enjoy the natural element of using real wood for projects and it never has crossed my mind to work with anything else. Our pile of scrap wood and the power tools we have accumulated over the years makes using real wood
an easy and obvious choice.
Initially this theme was a bit of a challenge for me,  though the more I thought about it, the more it made sense to have an alternative. With the popularity of pallet projects, some may not have access to the necessary tools to tear them apart or storage for the scraps. Then there is the topic of reusing pallet wood. While not all pallets are considered 'bad',
many can be questionable and should not be used indoors.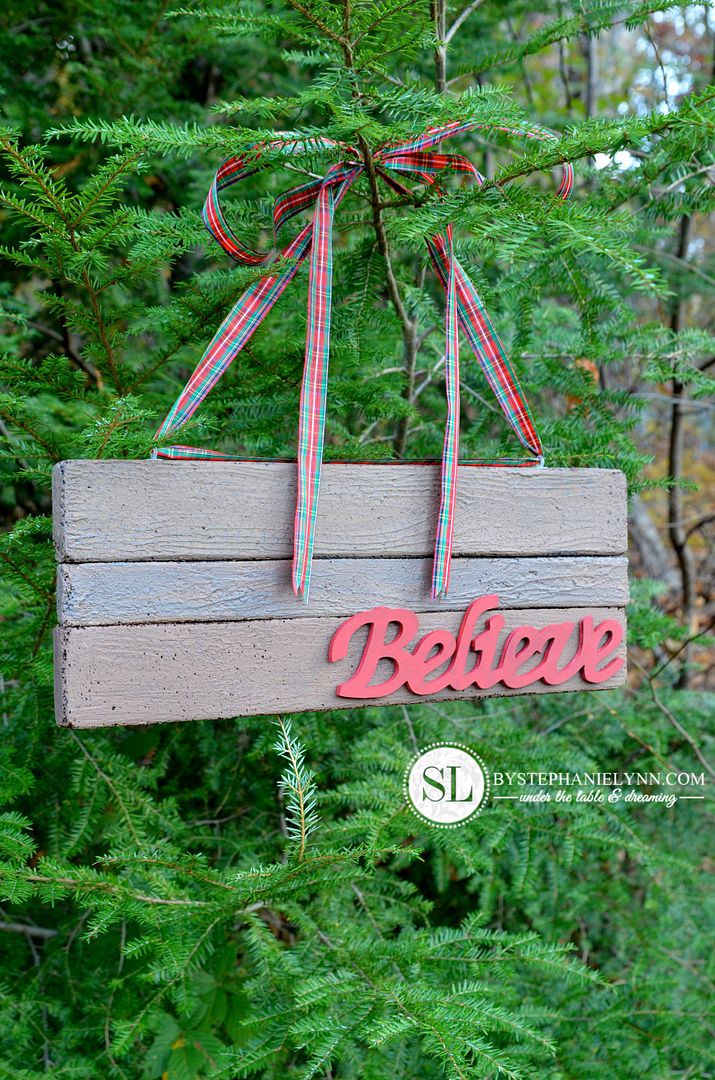 So for this months project I made this hanging sign faux wood pallet art for the holidays. I used a combination of special coatings to achieve the final crackled wood look – all of which are quite quick and easy – though they do require some drying time in between.
Materials Needed:
1 Inch Thick FloraCraft® Make It: Fun® Foam Sheet – cut
Lightweight Spackling
Spray Paint
Crackling Medium
Acrylic Paints
FloraCraft® Make It: Fun® Foam Connectors and/or WoodenToothpicks
FloraCraft® Make It: Fun® Foam Eyelets
White Craft Glue or StyroGlue®
Ribbon
Embellishments (as desired)
Tools Needed:
Make It: Fun® Foam Cutter or Serrated Knife, T-Square or Straight Edge, Putty Knife, Wood Graining Tool, Paint Brush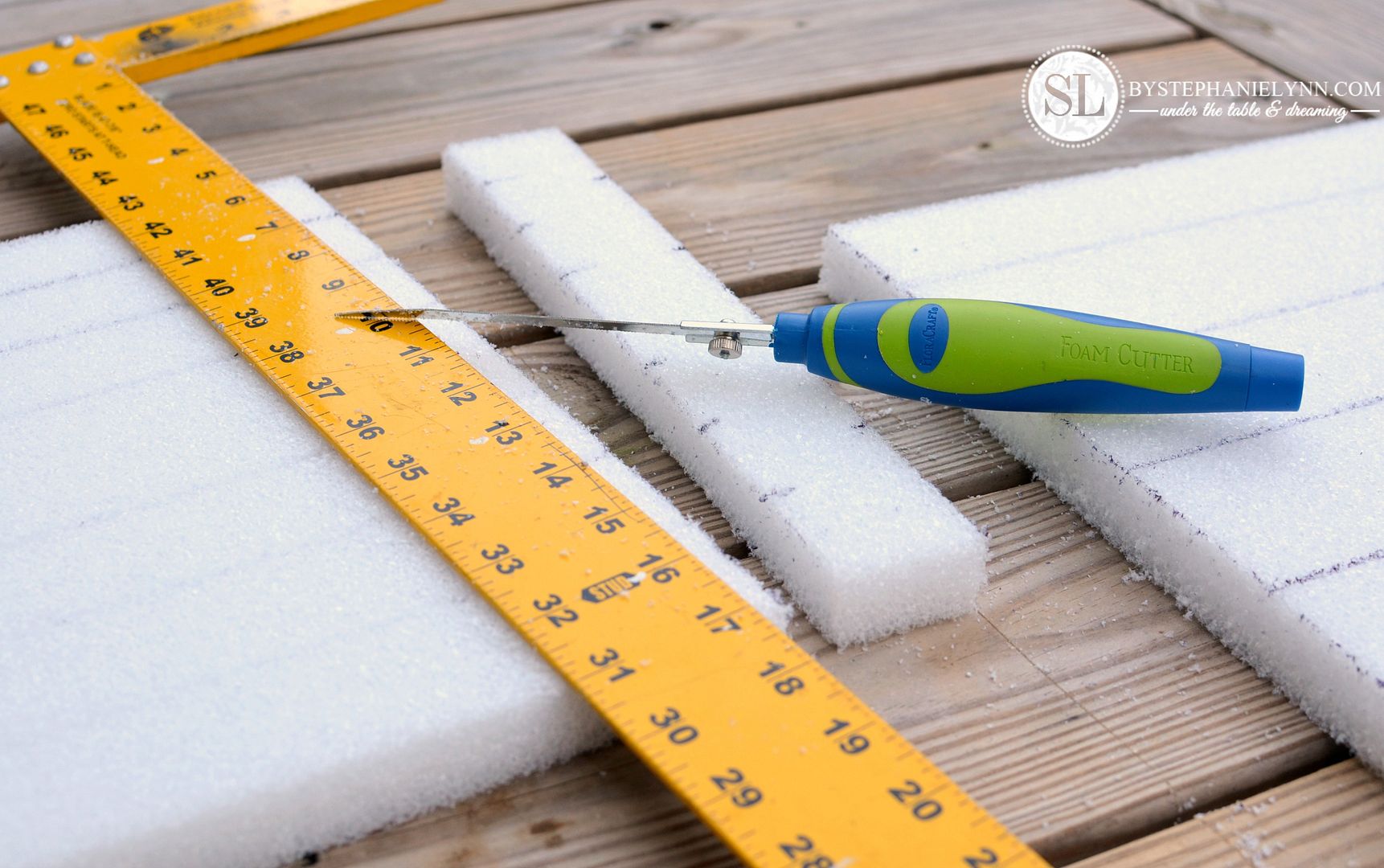 Step One: Using a serrated knife, Make It: Fun® Foam Cutter, cut the foam to size.
For this particular project I cut three pieces of foam. One piece 1 1/2 inches tall and 17 inches long and the other two were 2 1/2 inches tall and 17 inches long.
To help cut a straight line with ease – line up a t-square and run the blade right along the edge.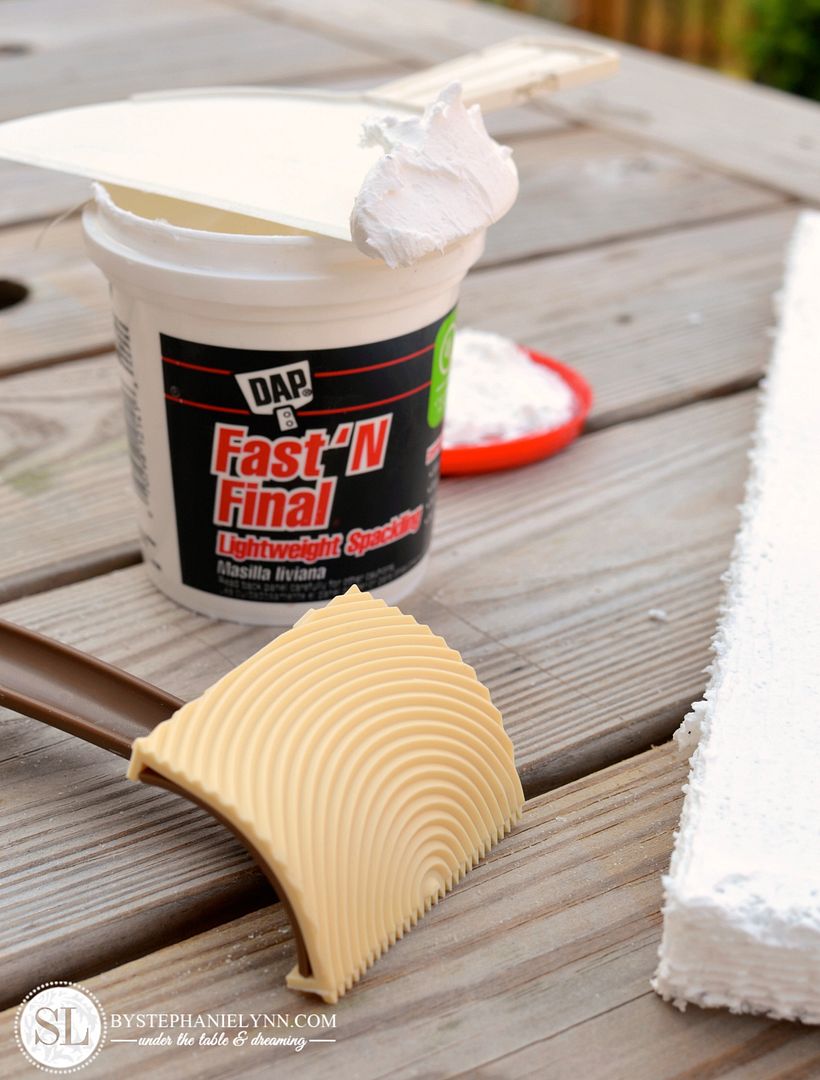 Step Two: Create the faux wood grain on the surface of the foam.
Working with one piece of foam at a time, apply a liberal amount of lightweight spackling with a putty knife (I used this Interior/ Exterior Fast Drying Spackling
). The spackling not only helps create the wood grain, but also primes the foam for the paint.
Immediately run a Wood Graining Tool
along the surface to create the wood grain effect.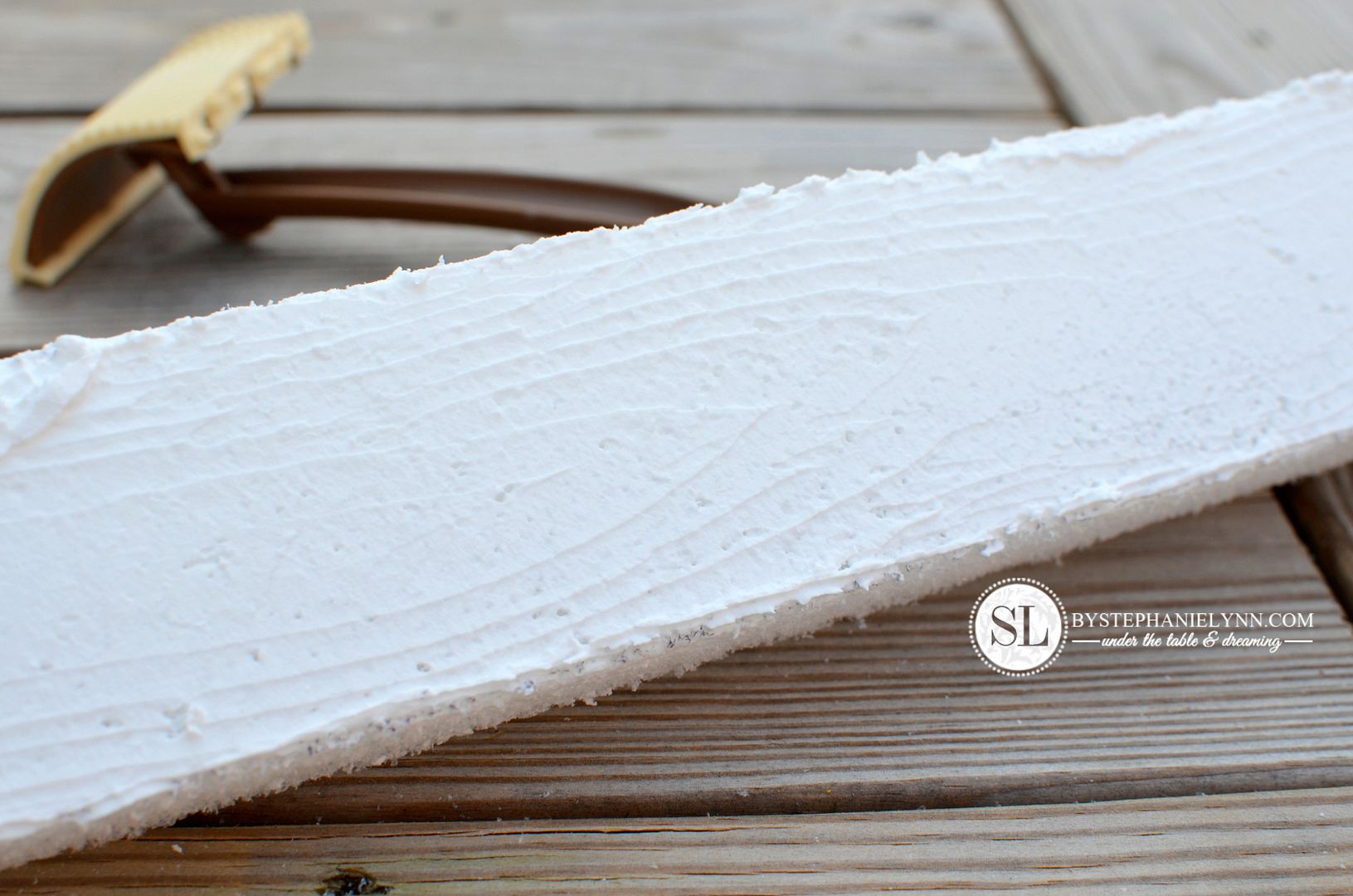 Even though the spackling is fast drying, it is also pretty forgiving – so if you do not like the way the wood grain pattern turned out simply smooth out the spackling and re-grain.
Repeat this step on all of the pieces of foam – making sure to spackle and grain any edges that will be seen as well.
Let the pieces dry completely. The spackling will be hard to the touch once it is cured.
Step Three: Using a scrap piece of foam, gently 'sand' over the spackling, lightly smoothing the edges.
Step Four: Apply a base coat of spray paint. This step is not necessary, however it does give the foam a distressed look – as shown above. Normally, when spray painting foam you would want to look for a water based spray paint that is specifically labeled to cover foam – though for this step you want the opposite. Using a solvent based spray paint actually deteriorates the foam. Since a majority of the foam is protected with the spackling, the solvent based paint will only seep into any uncovered crack or crevice. Spray the foam with one light coat of the spray paint and leave outside to completely dry.
Step Five: Apply a coat of acrylic paint. This will be the base color of the crackle finish – I used mix of dark grey and burnt umber for this project. Let dry completely.
Step Six: Apply a coat of crackle medium. (I used Weathered Wood Crackle Medium
 – as shown below) Let dry completely.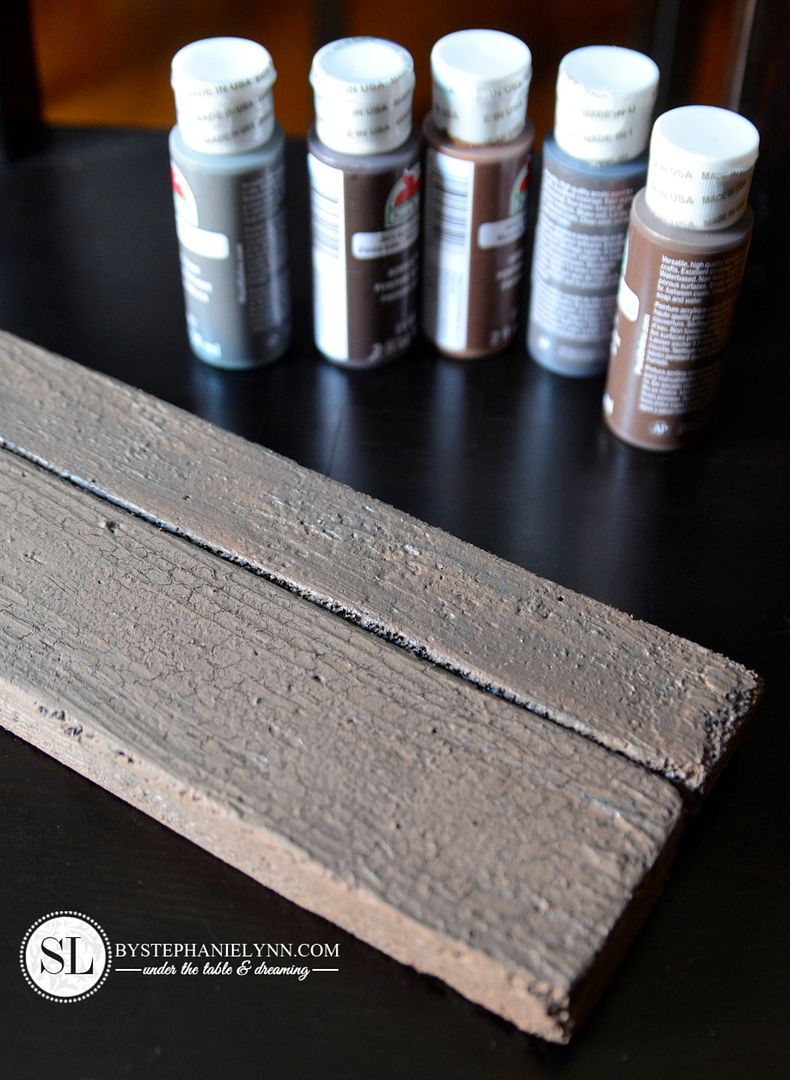 Step Seven: Apply the final acrylic paint top coat. I used a mixed of browns and grays – without much rhyme or reason. As this coat dries you will begin to see the crackle effect – as shown above.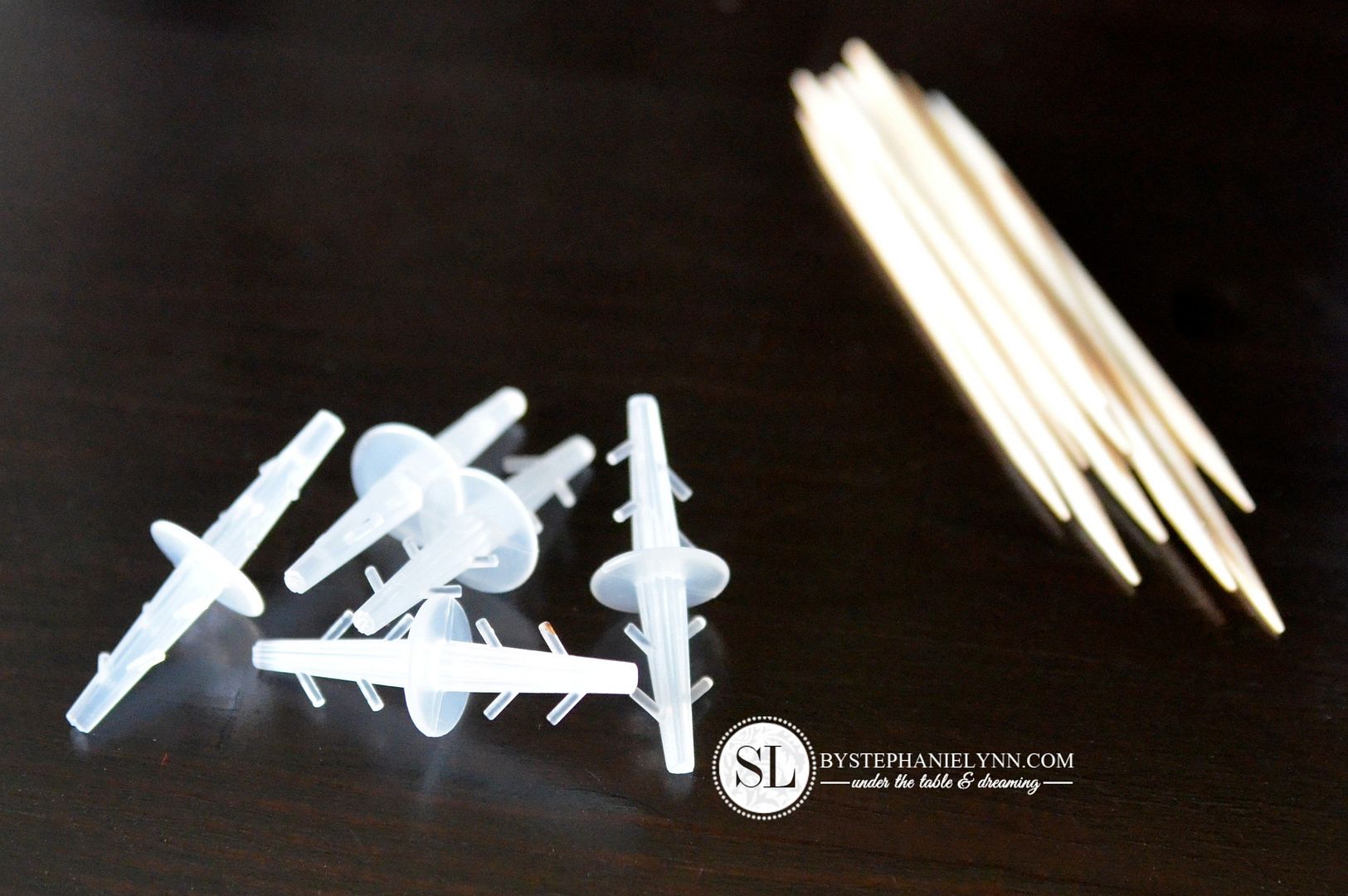 Step Eight: Assemble the foam pieces together to create a pallet look using White Craft Glue or StyroGlue®.
FloraCraft® Make It: Fun® Foam Connectors and/or Wooden Toothpicks should be added for additional support. (I used both for this project – placed in between each piece of foam)
Lay flat to dry.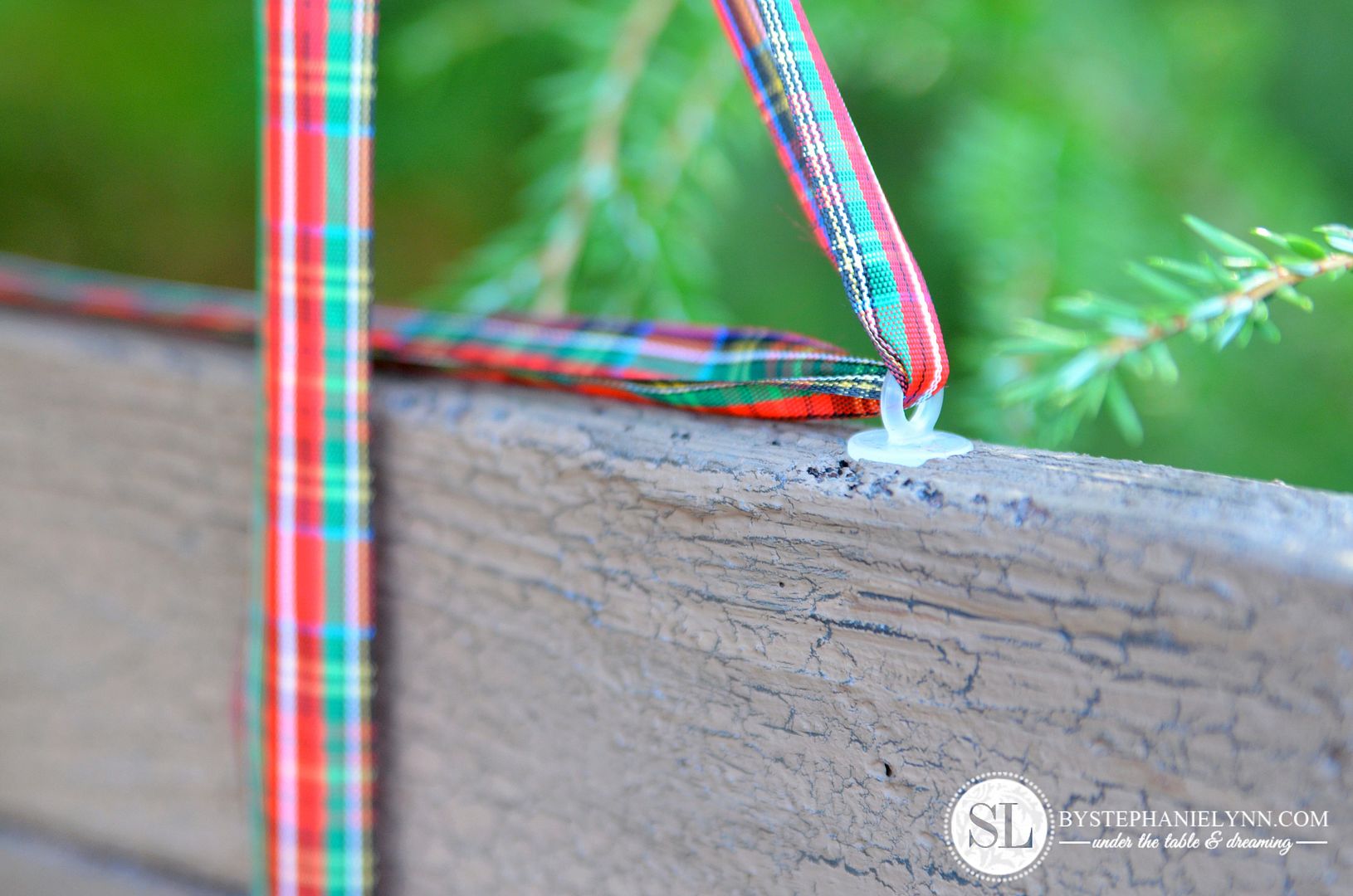 Step Nine: Attach the hanger using FloraCraft® Make It: Fun® Foam Eyelets. Add a drop of glue to the end prior to screwing them into the foam for added support. Add ribbon.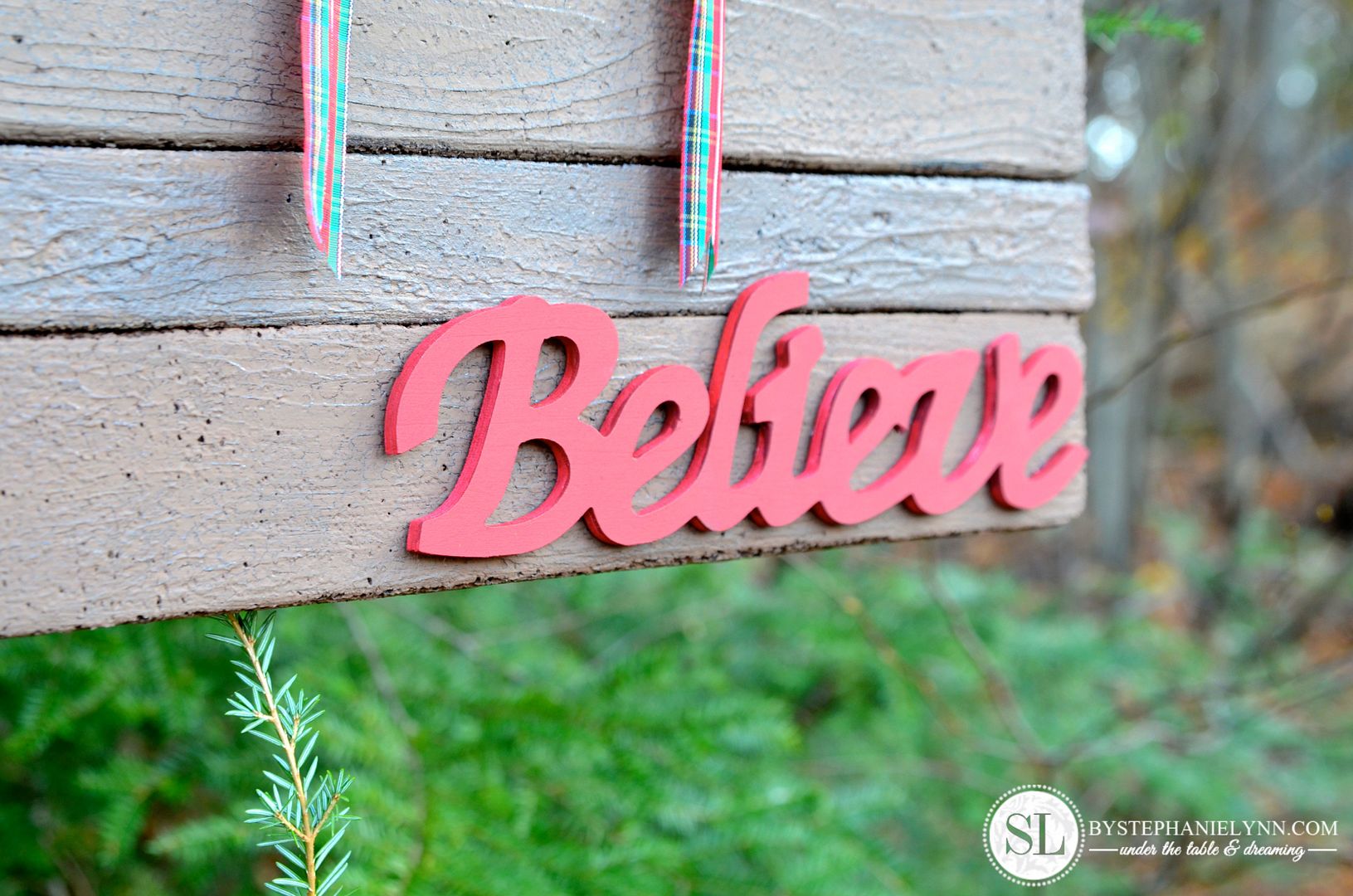 Step Ten: Embellish the pallet. I found the pre-cut wooden wording above right at my Michaels in the unfinished wood isle. I gave it a coat of red acrylic paint then attached it to the foam with a little hot glue.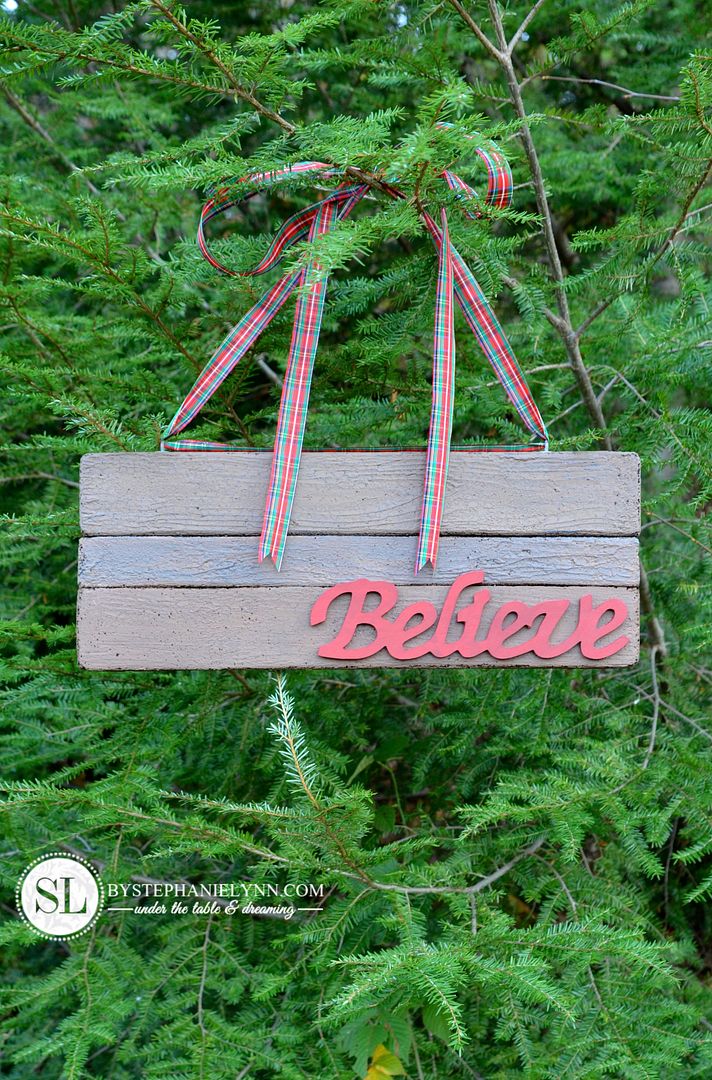 While I'm personally still a little partial to using real wood – the foam is a great option if you are looking for a lightweight piece of art.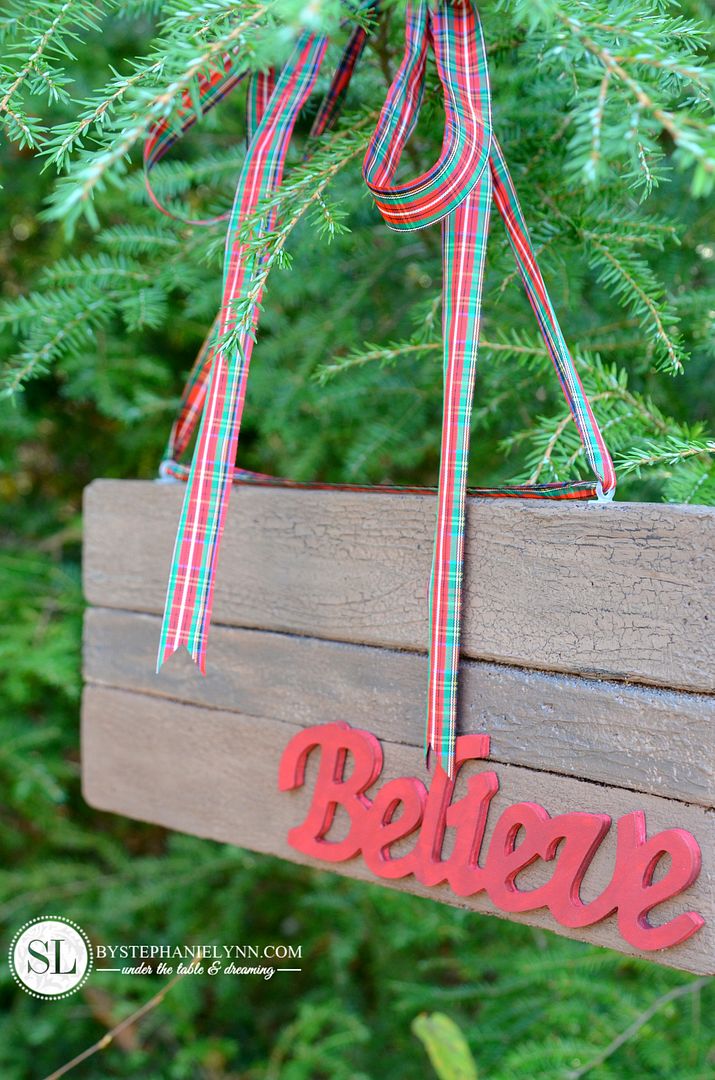 I have been selected as a member of the FloraCraft® Make It: Fun® Team. This post is brought to you by FloraCraft® and Dow. The opinions read here are entirely my own. For more crafting and project inspiration, check out the Make it Fun: Website, as well as the Crafts 'n Coffee blog.