Framed Toy Story Dolls | Last week I mentioned our trip to the Michaels Custom Framing counter to drop off  a few of my little guys friends. CJ is a huge Toy Story fan and I thought framing some of his favorite characters would be a special way to preserve a small piece of his childhood.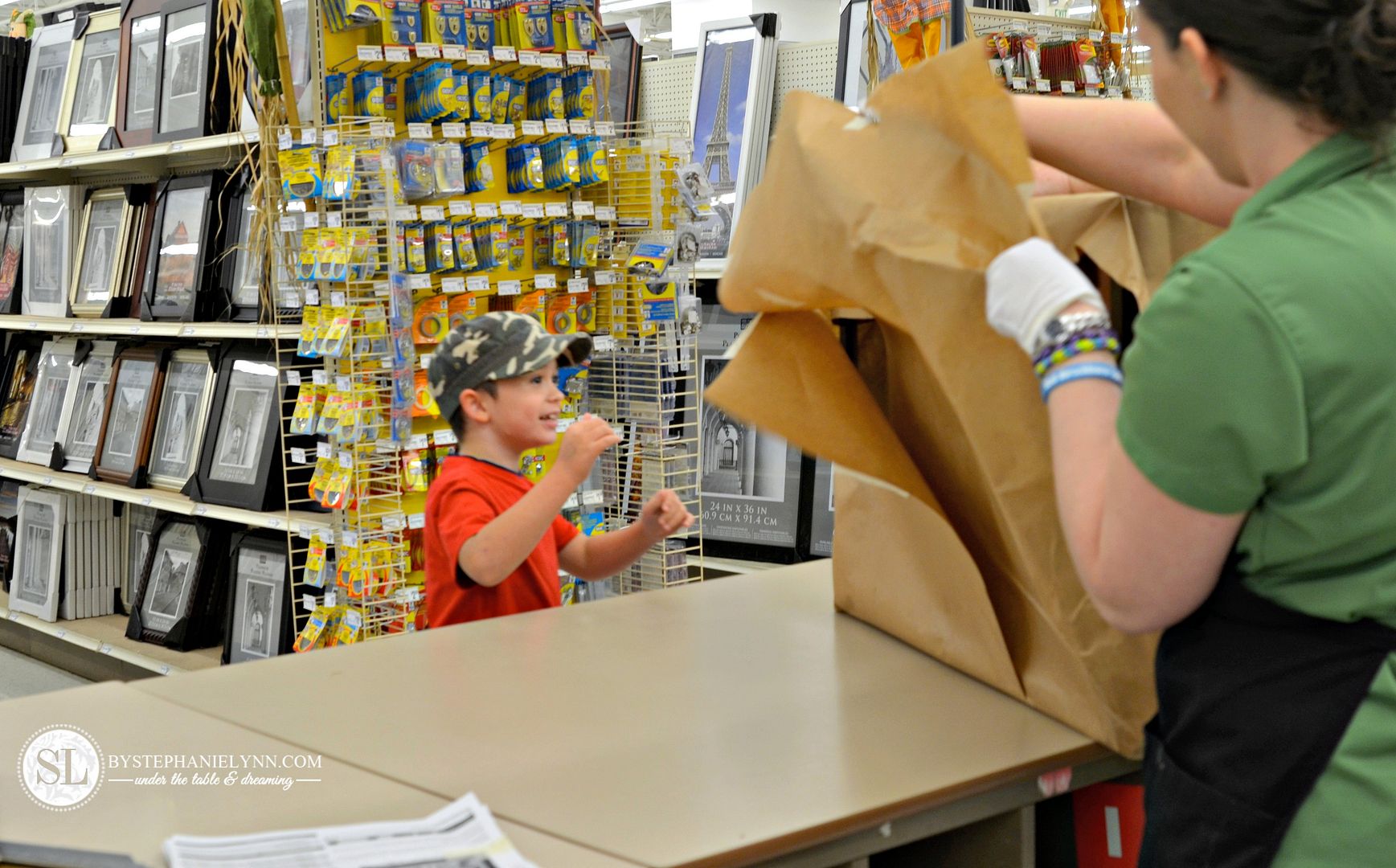 This little guy was so excited to see the revealing he could hardly contain himself.  During our initial Michaels Custom Framing trip  he was quite skeptical leaving his new toys in the hands of the framers.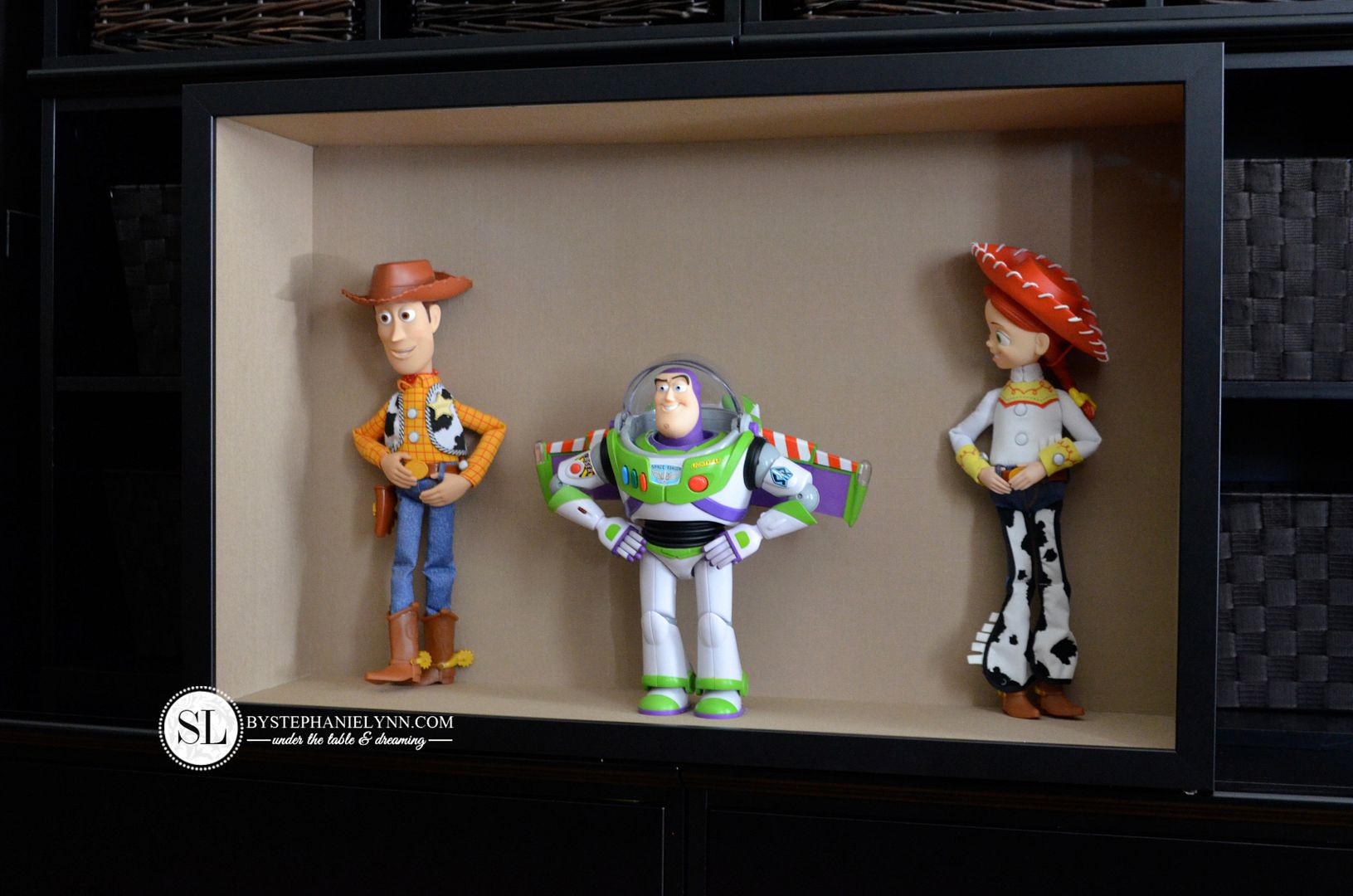 The gang was preserved in a 35 X 24 framed shadow box, finished with masterpiece acrylic.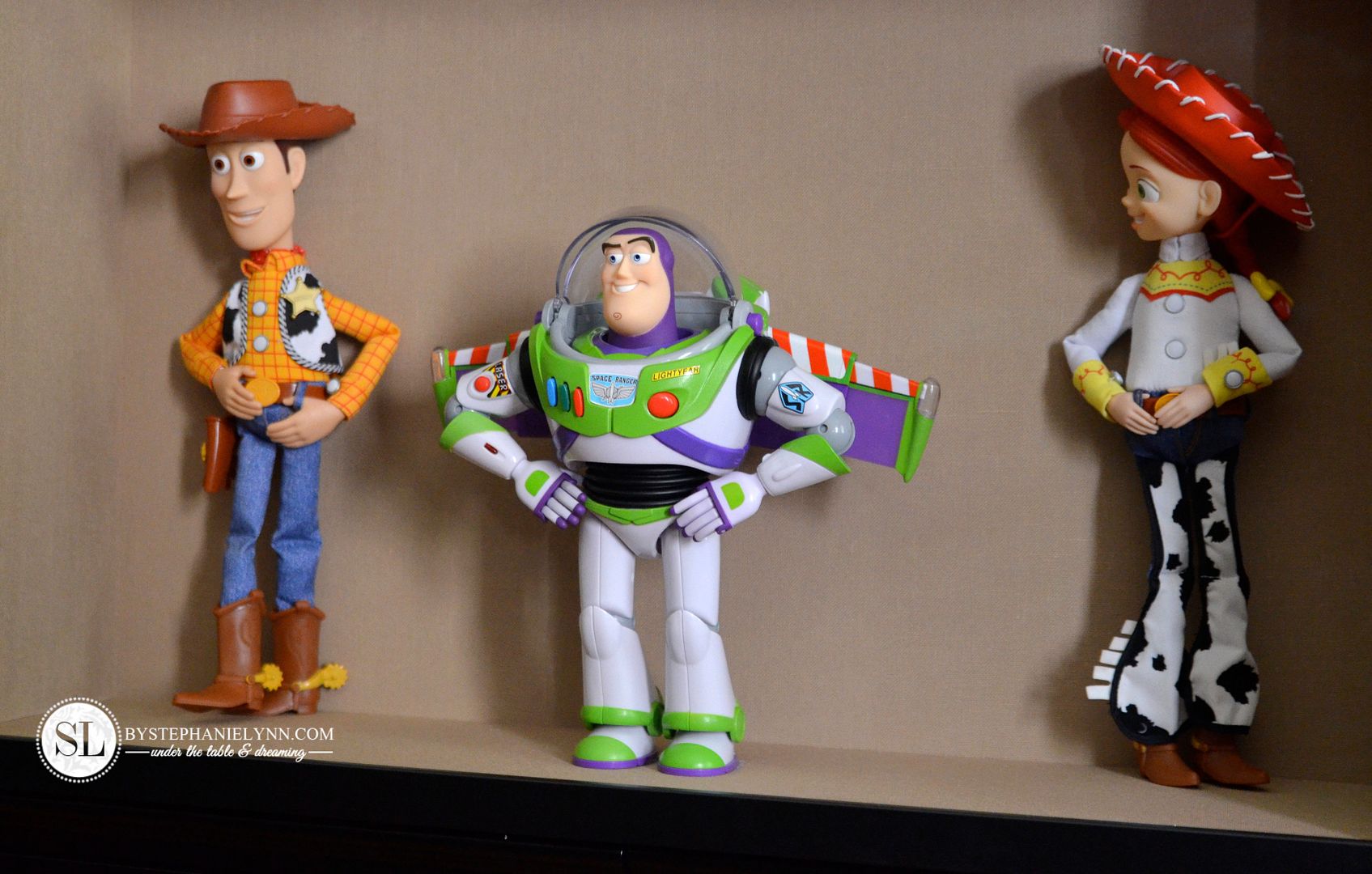 Remember me raving about the masterpiece acrylic last week…it is so impressive in person.
You can not tell it is even there. If you have ever tried to take a photo of anything frame it can be a little challenging – All of photos of the dolls in this post were taken looking at them through the masterpiece acrylic.

On the right we have Jessie – the roughest, toughest cowgirl in the whole West.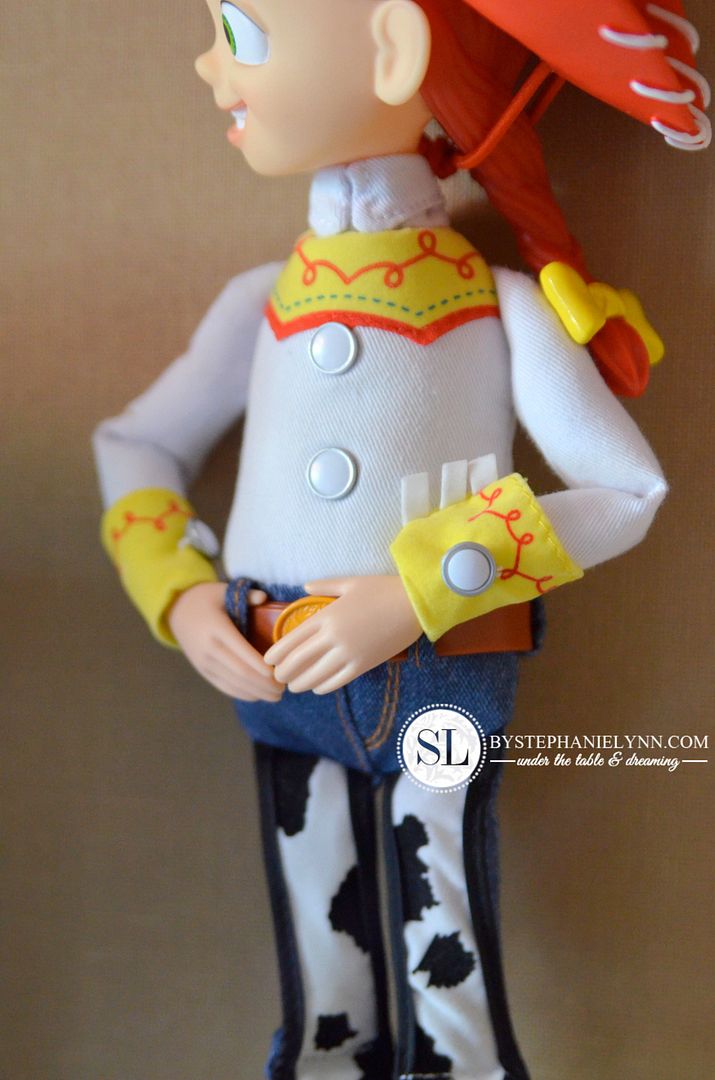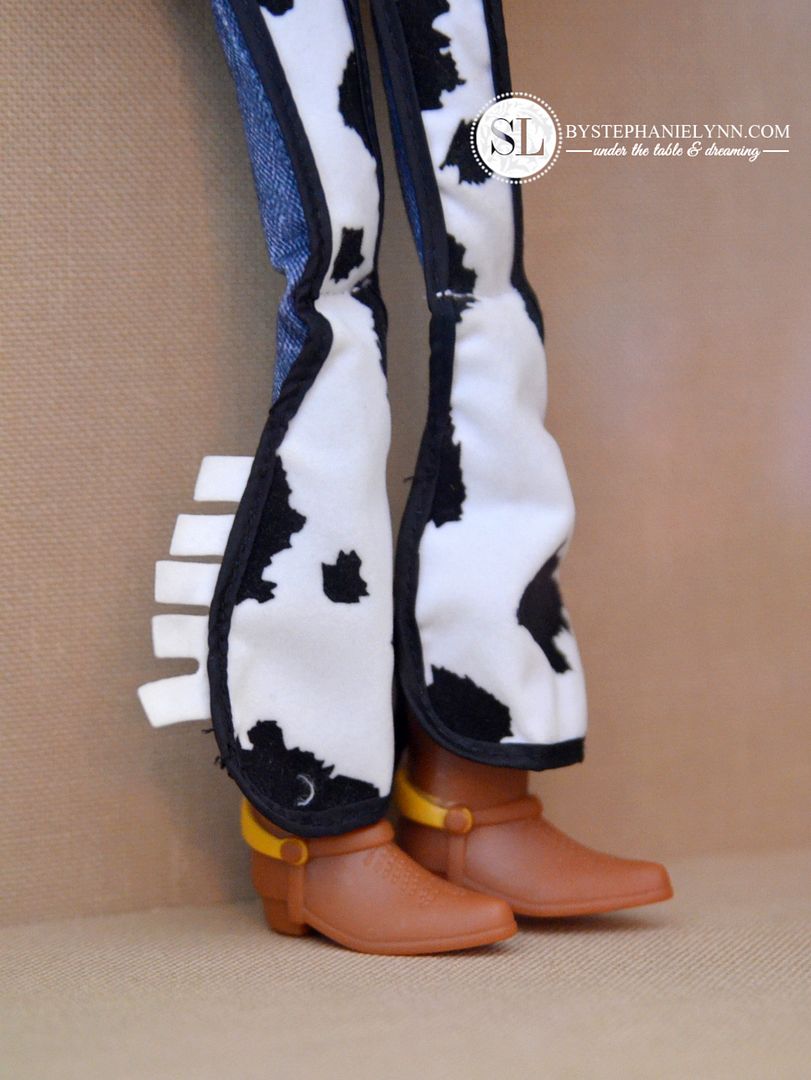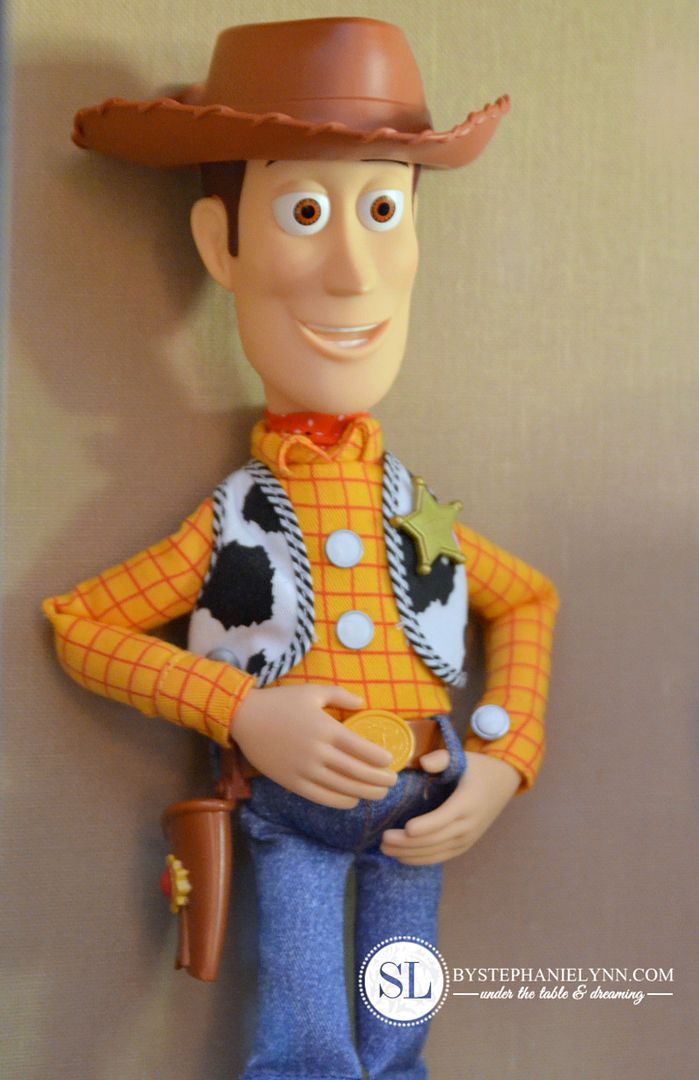 On the left is Woody – he's brave, like a cowboy should be.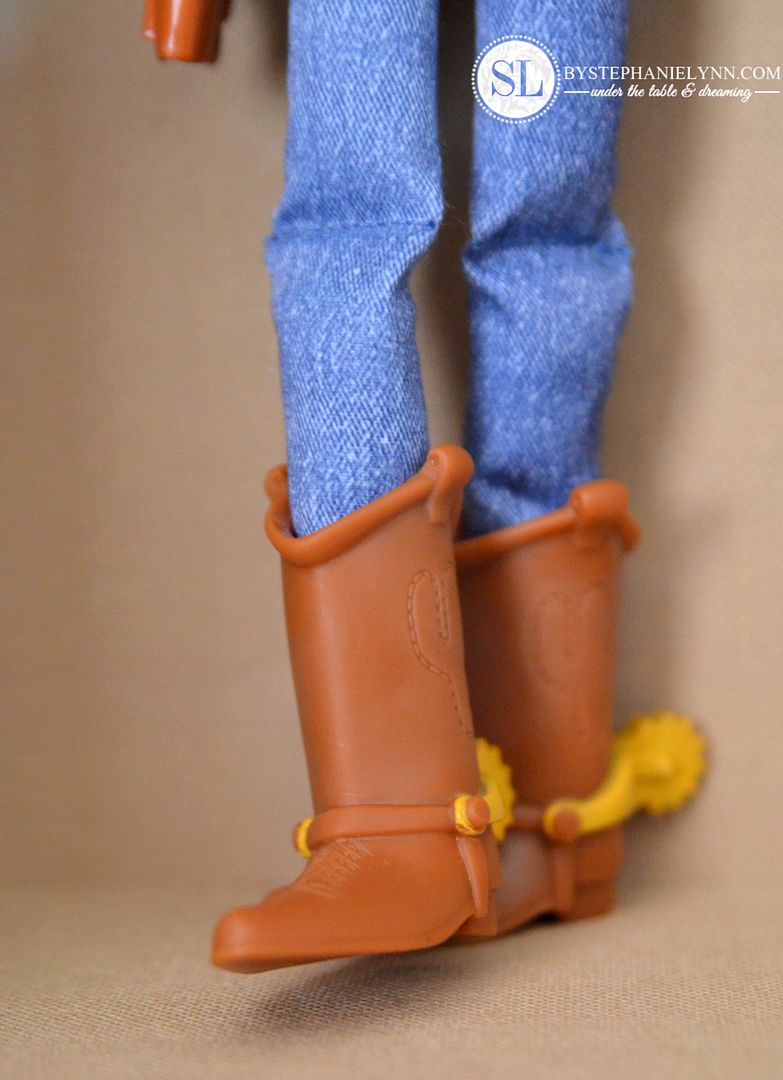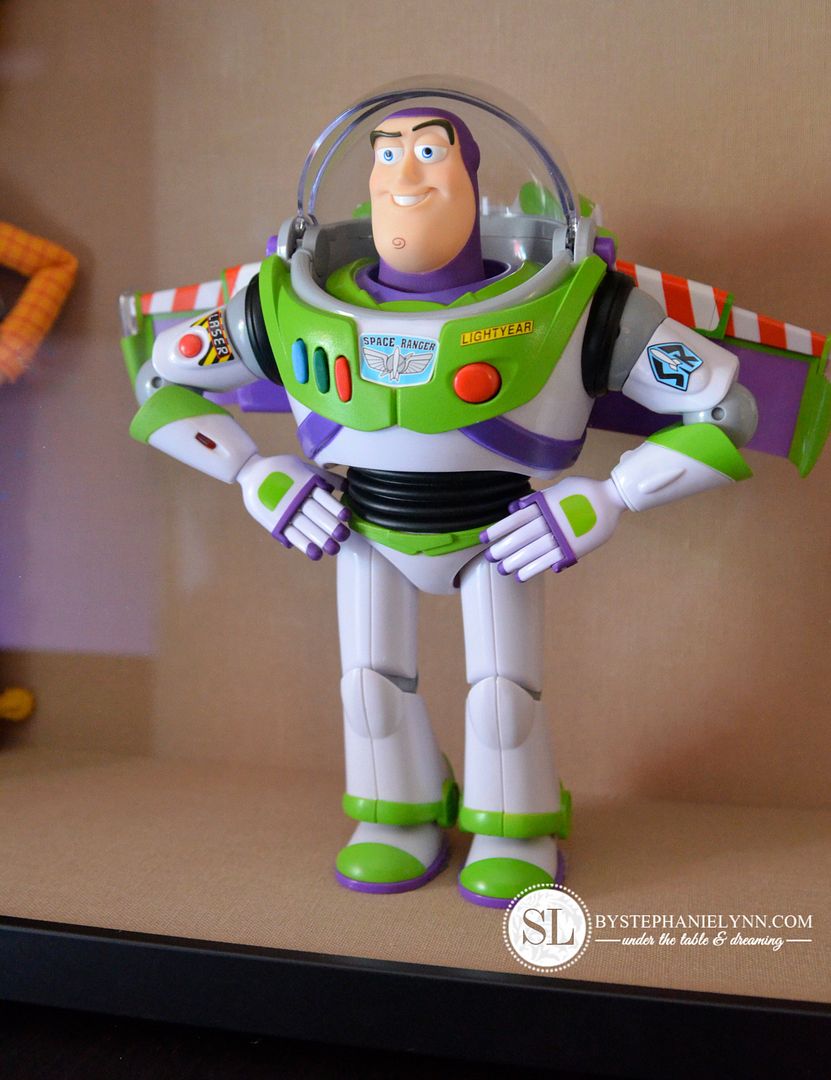 In the center is Buzz Lightyear – the coolest toy ever.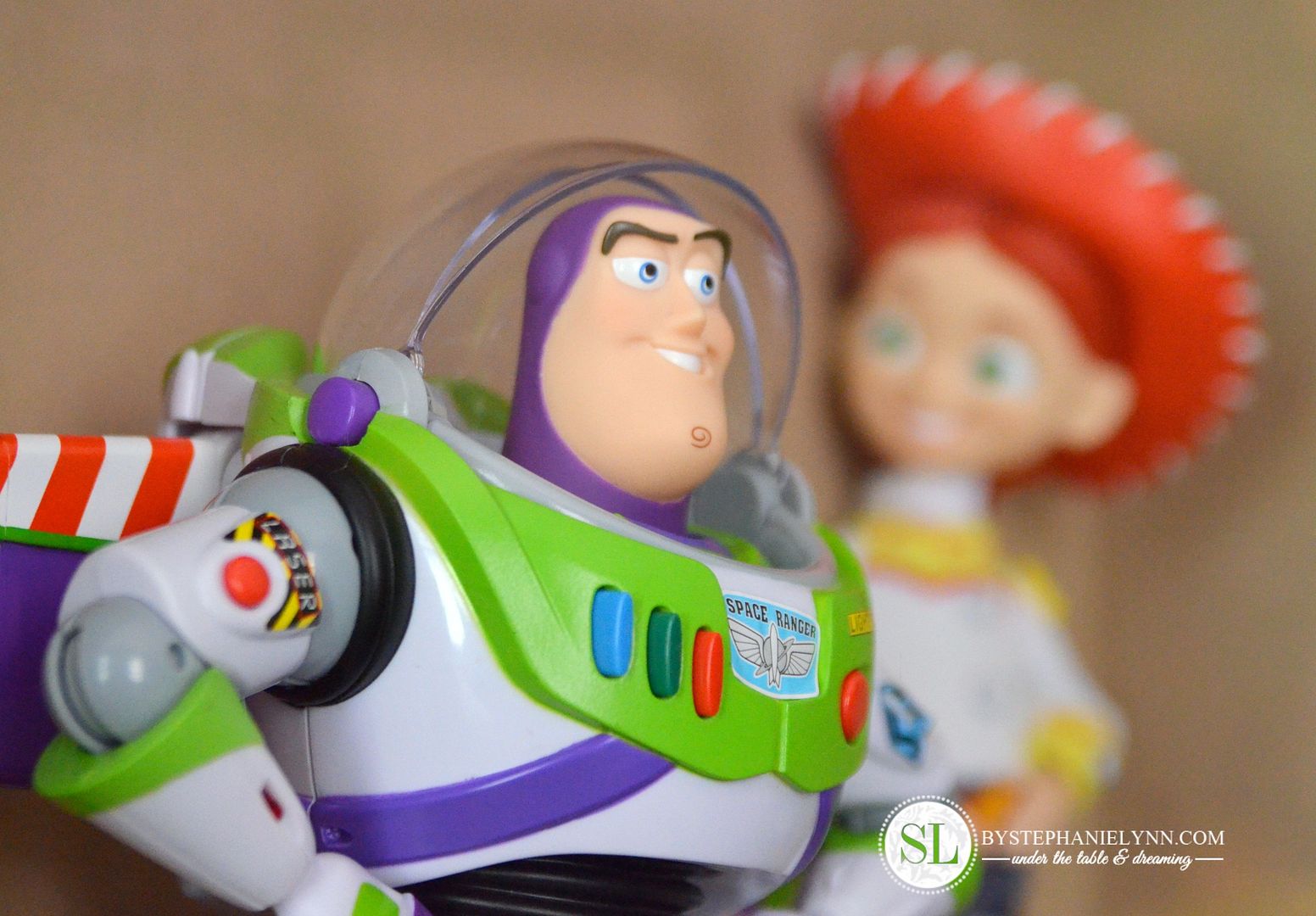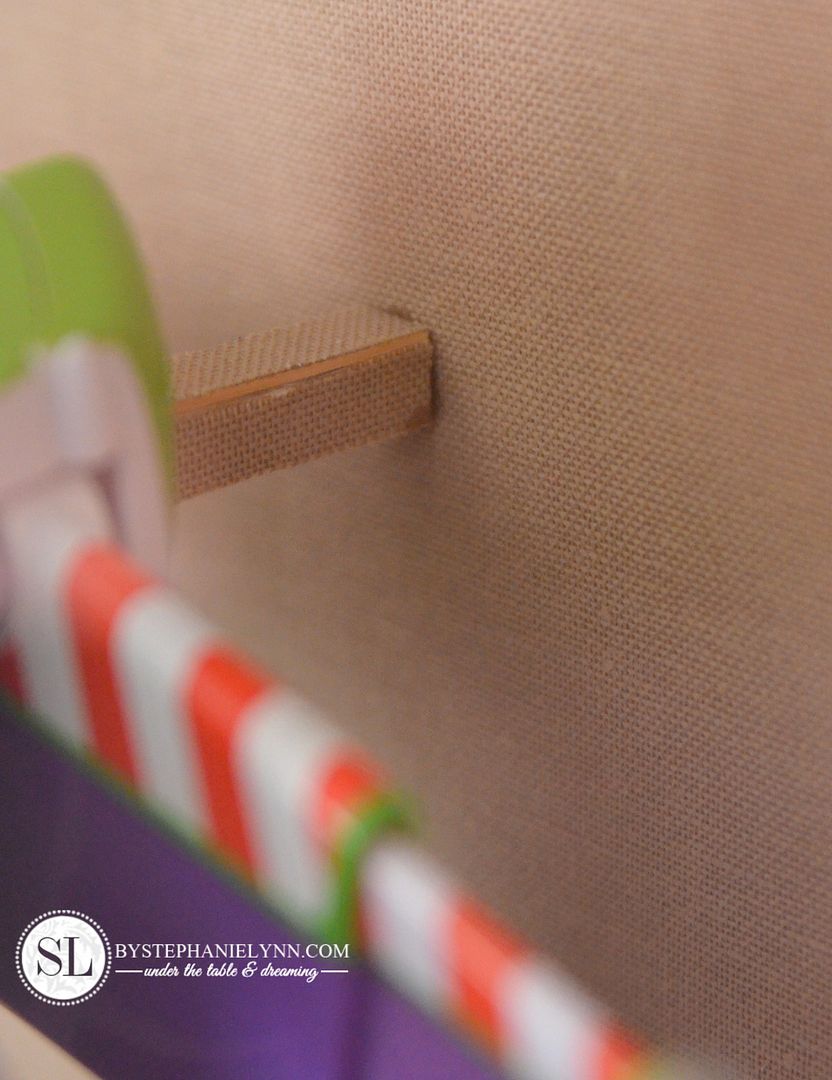 Jessie and Woody were both hand-sewn to hold them in position and a custom brace was built for Buzz.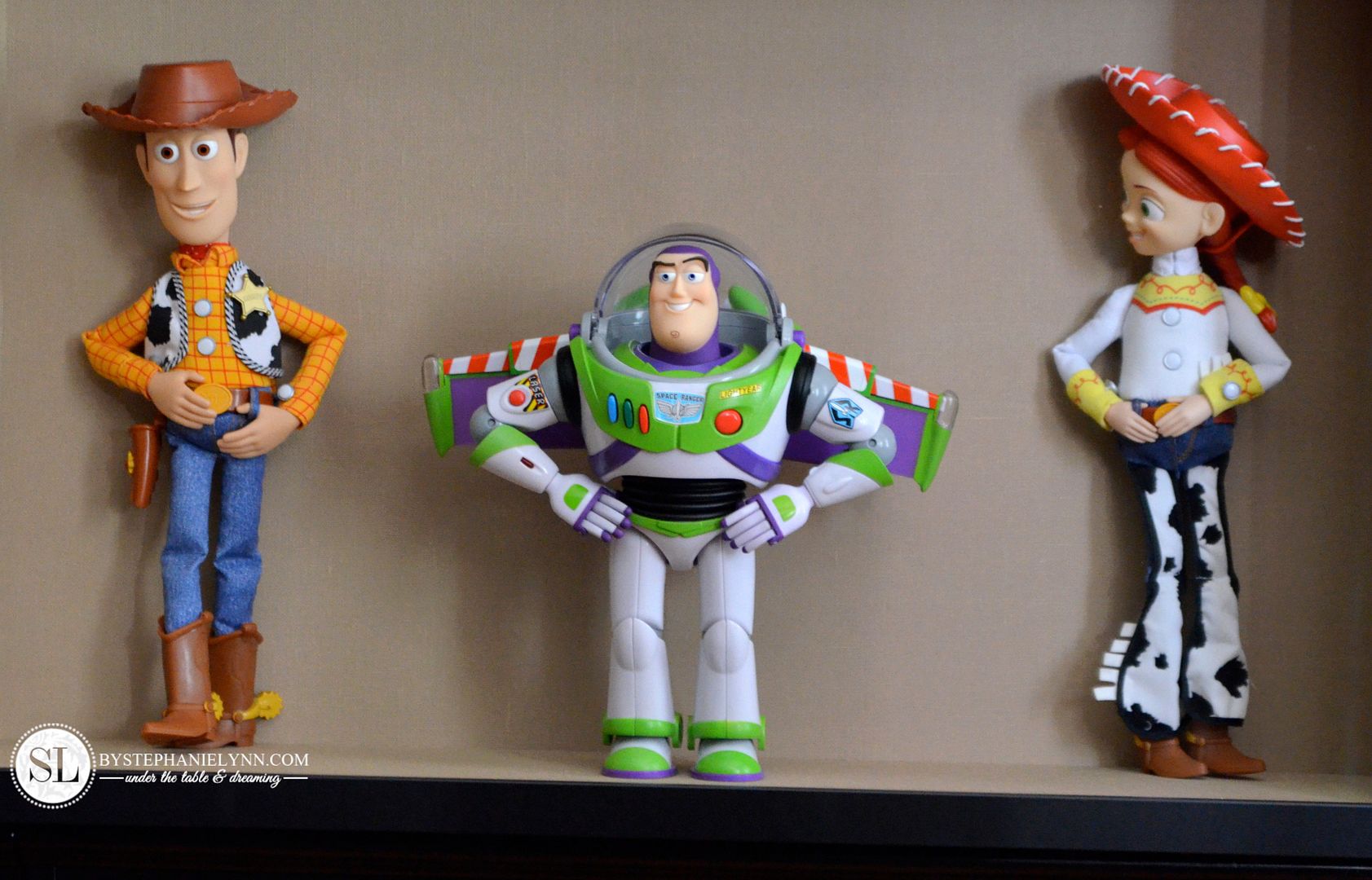 The attention that was paid to all of the little details brings the characters to life. I just adore the thumbs placed in the belt loops!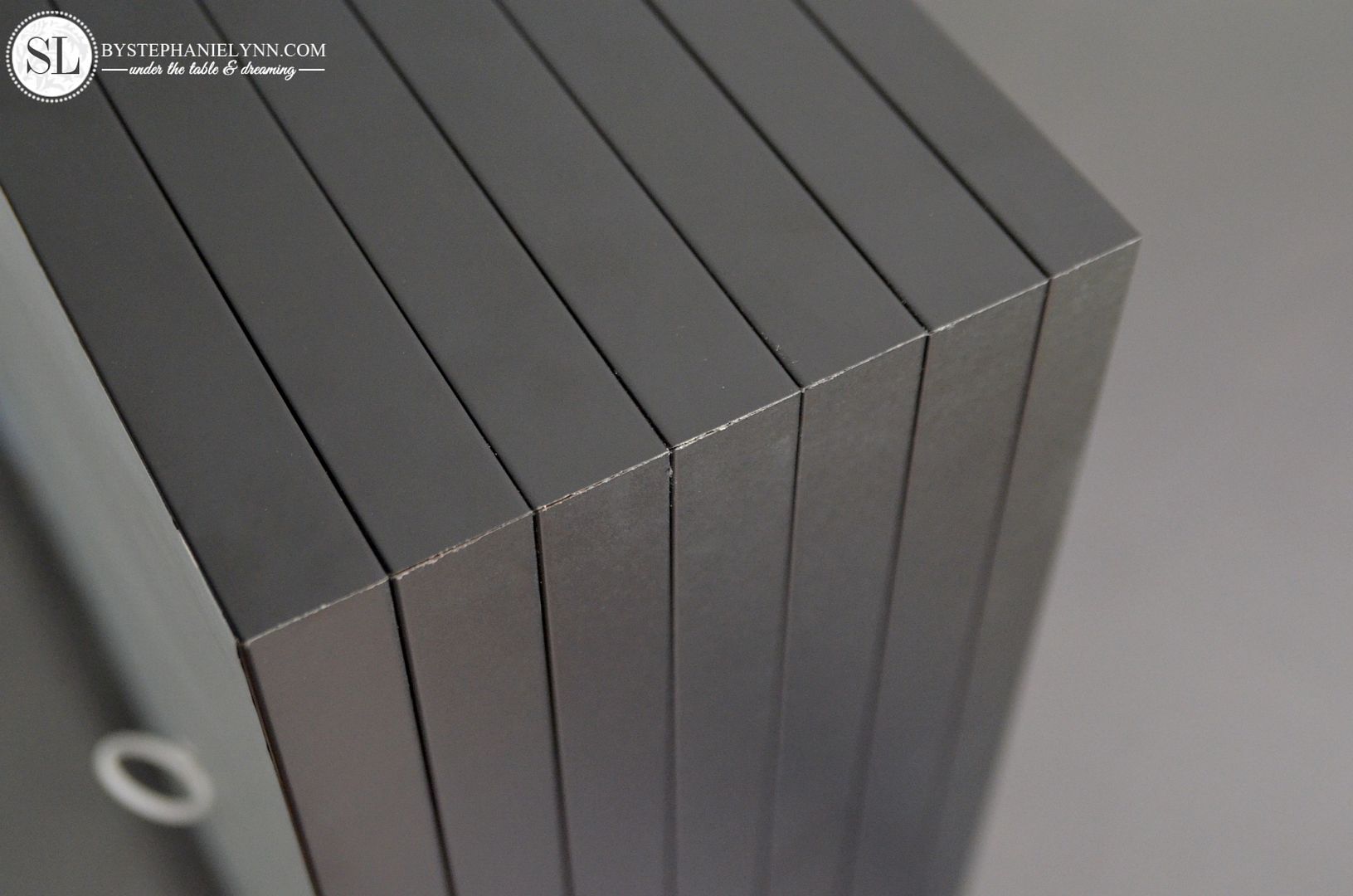 Six custom sized frames and a flat cap were put together to form the shadowbox.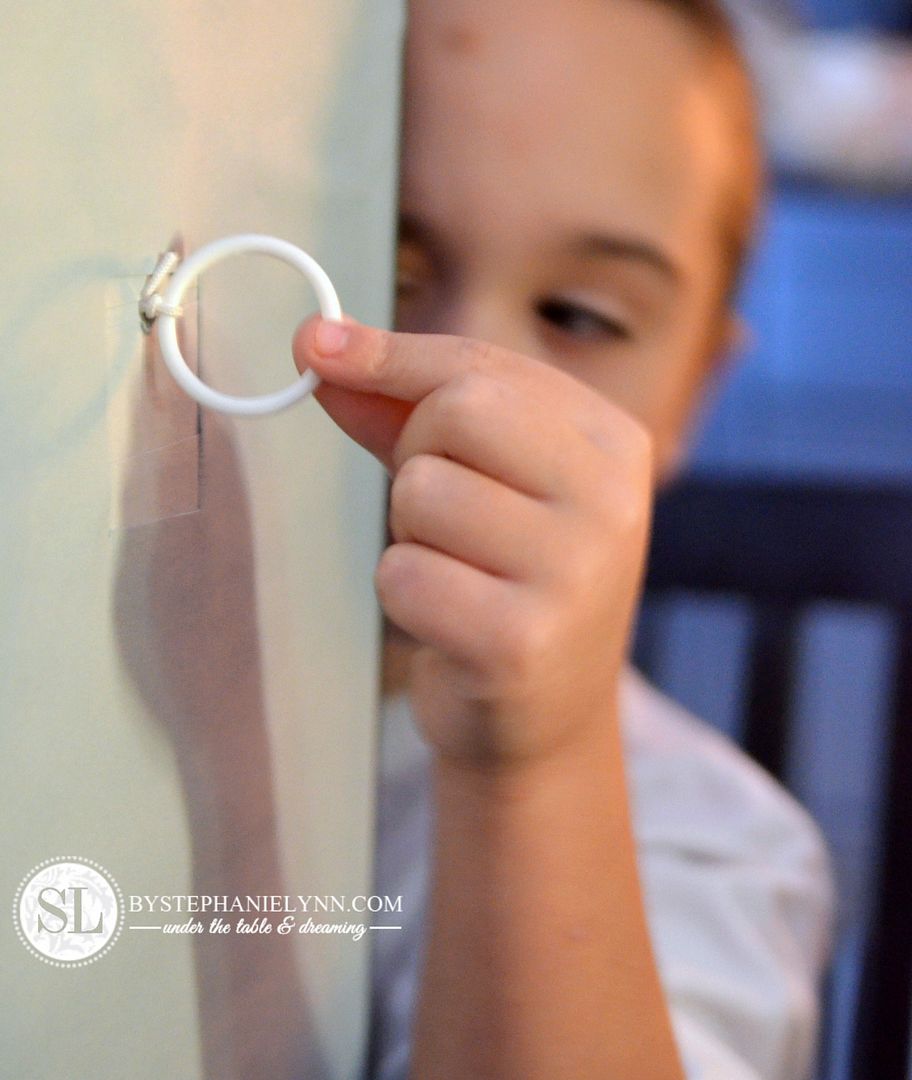 As a special surprise, Woody and Jessie's pull strings were left exposed in the back – so you can still hear their individual character sayings when pulled.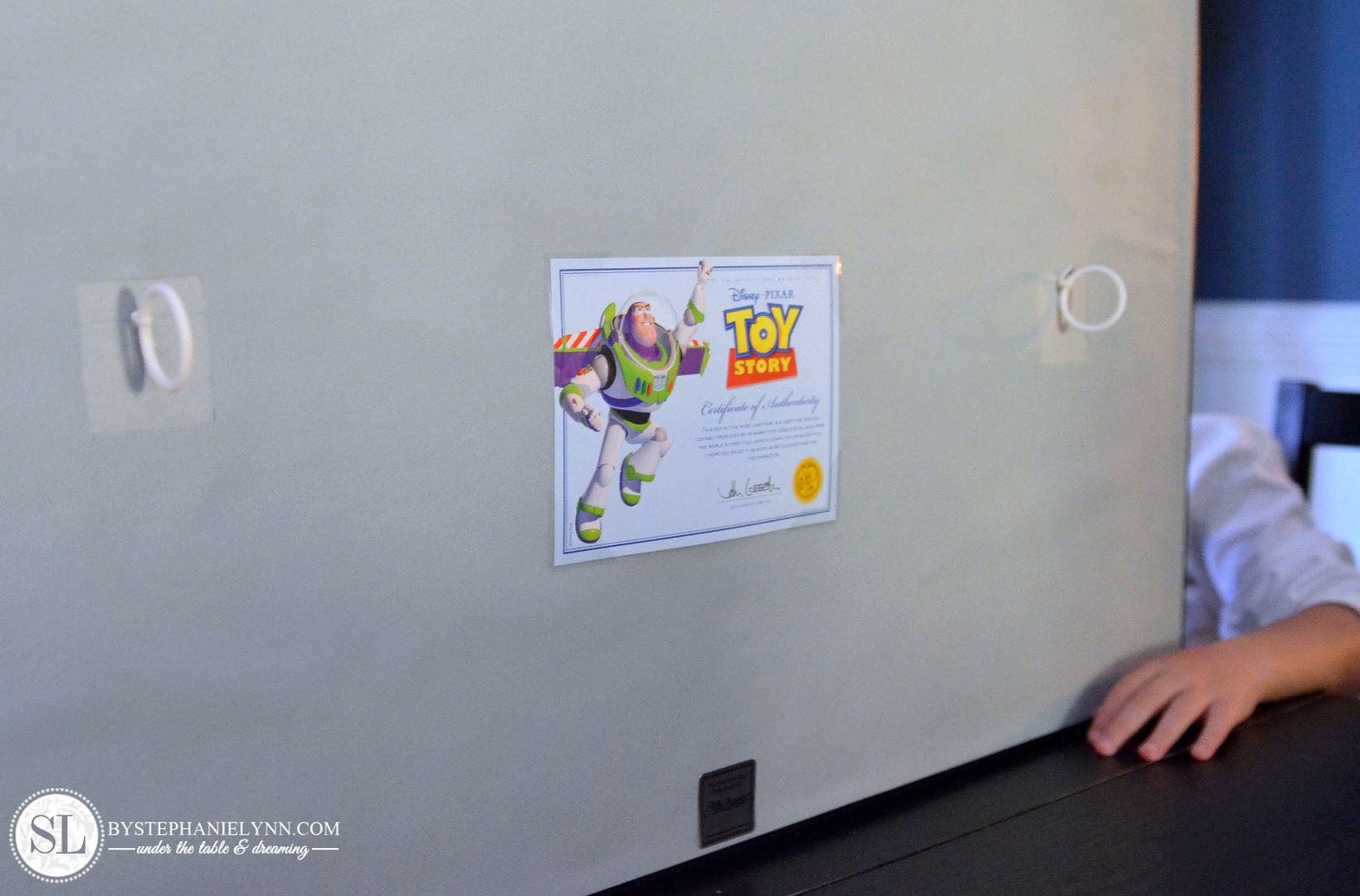 The authenticity certificates were also placed on the back in a neat little holder.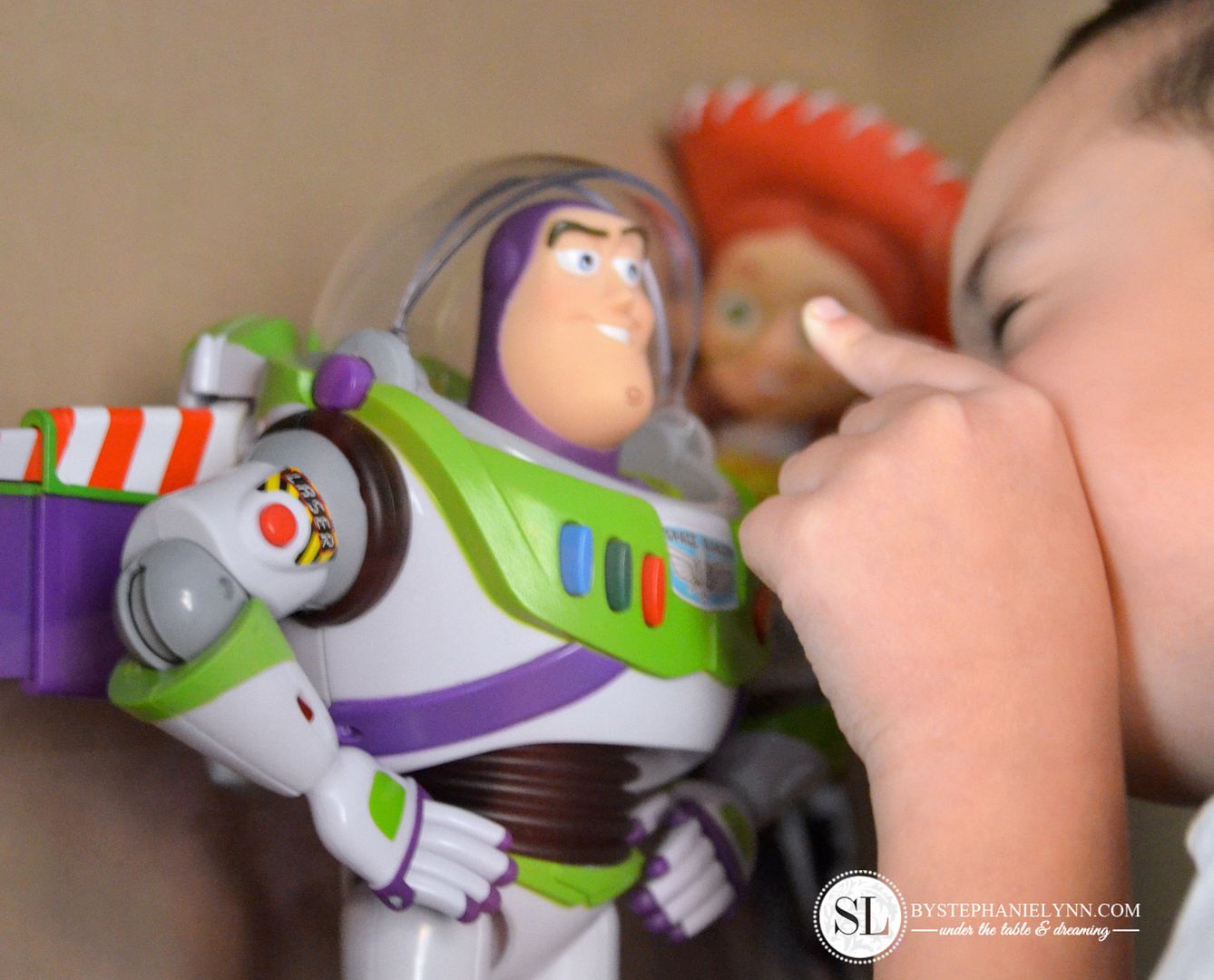 As I had mentioned in the previous post, the masterpiece acrylic is lightweight and shatterproof which, safety wise, is a huge plus.
It also wipes clean with a soft microfiber cloth (that's it) – which I probably will be doing quite often with these tiny little fingers.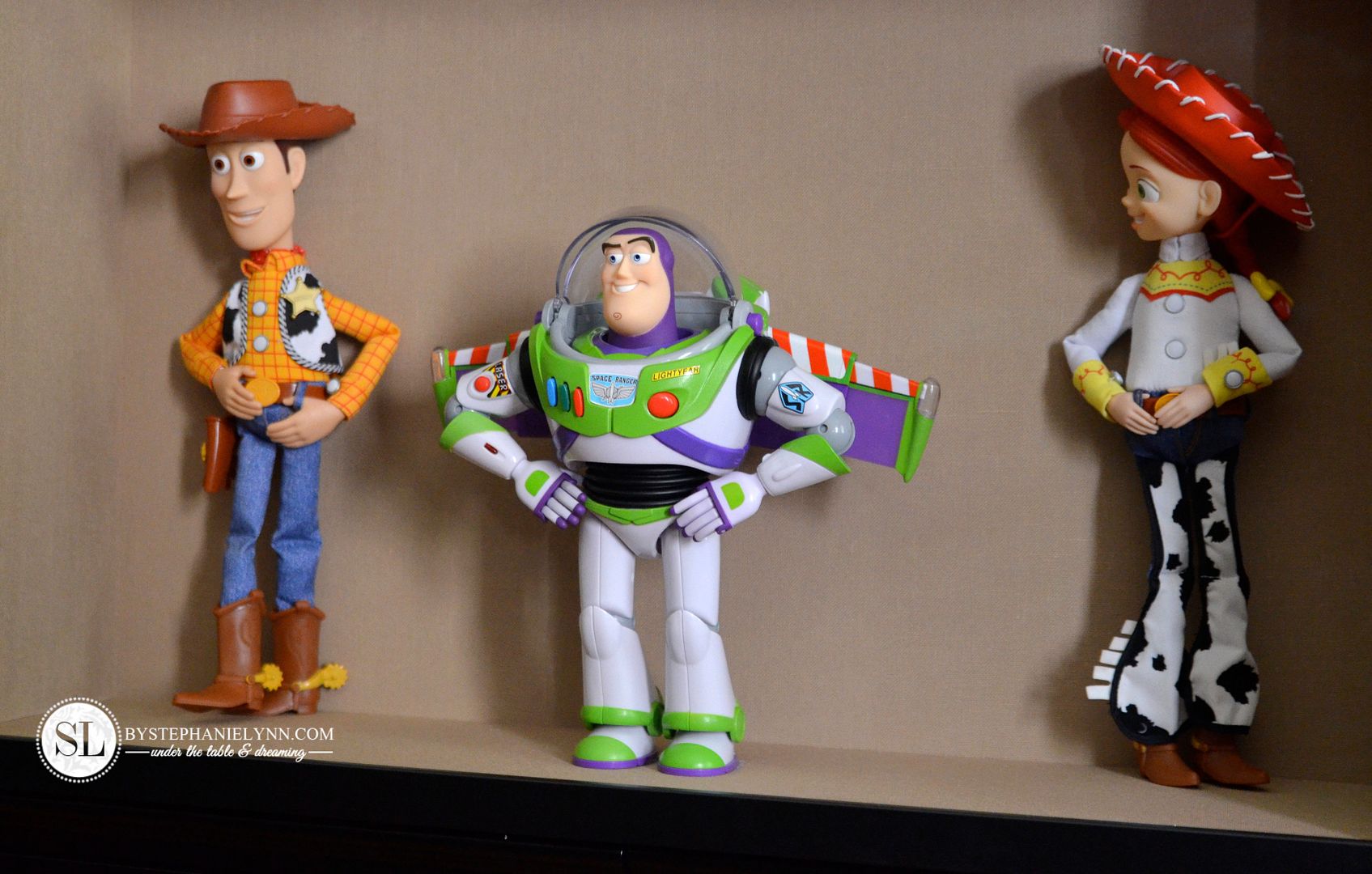 CJ thought our Framed Toy Story Pez Wall Art was cool – but the nothing can really compare to these guys! We are pretty fascinated with them ourselves.
This post is brought to you by Michaels. The opinions read here about our custom framing experience are entirely my own.