Holiday Decor Shopping Trip Finds | Michaels Dream Tree Challenge #JustAddMichaels
Even though it may be a bit too early for some – I get a little giddy this time of year when I start to see  the arrival of holiday decor and tree trimming displays. (Christmas is just 67 days away!)
I do believe it is the most wonderful time of year. 
To kick off the season we always have at least one tree up and just lit by Thanksgiving Day,
for our dinner guest to enjoy.
This year though, we are starting even a little earlier than that, as we already have one 7 foot,
white light, twinkling beauty gracing our home.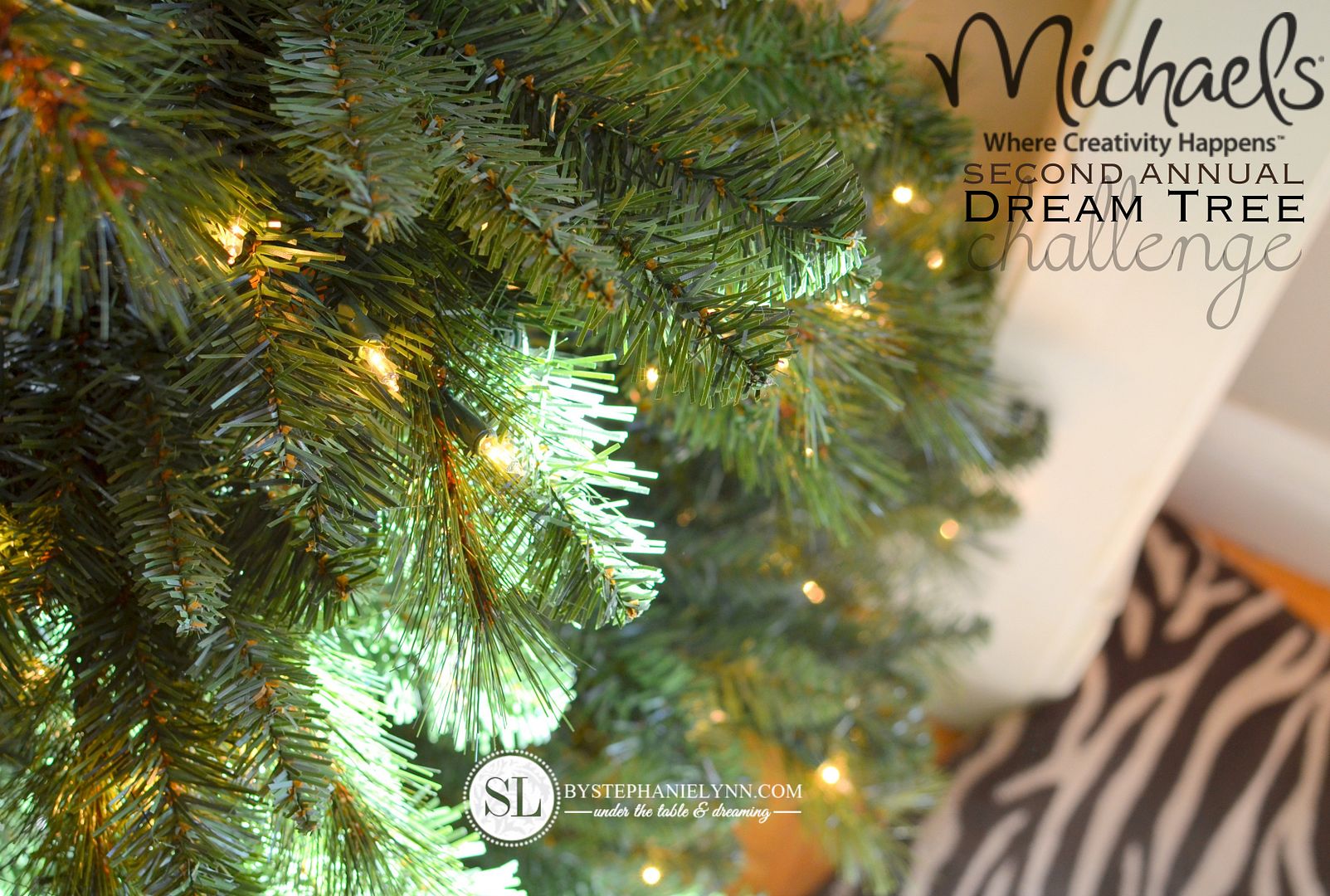 The tree is part of Michaels Dream Tree Challenge and I am beyond thrilled to have received an invite for this years second annual event.
Over the course of the next two weeks, a selected group of participants will each be designing and decorating their own 'dream tree' for the season.
Our Celebrate It™ Willow Christmas Tree arrived not too long ago and has been lighting up our entryway every night since. I have to say we have never had a pre-lit tree before. We have always worried about lights going out or breaking here and there, so I was happy to learn that Michaels backs each of their pre-lit trees with a 2 year warranty on the lights.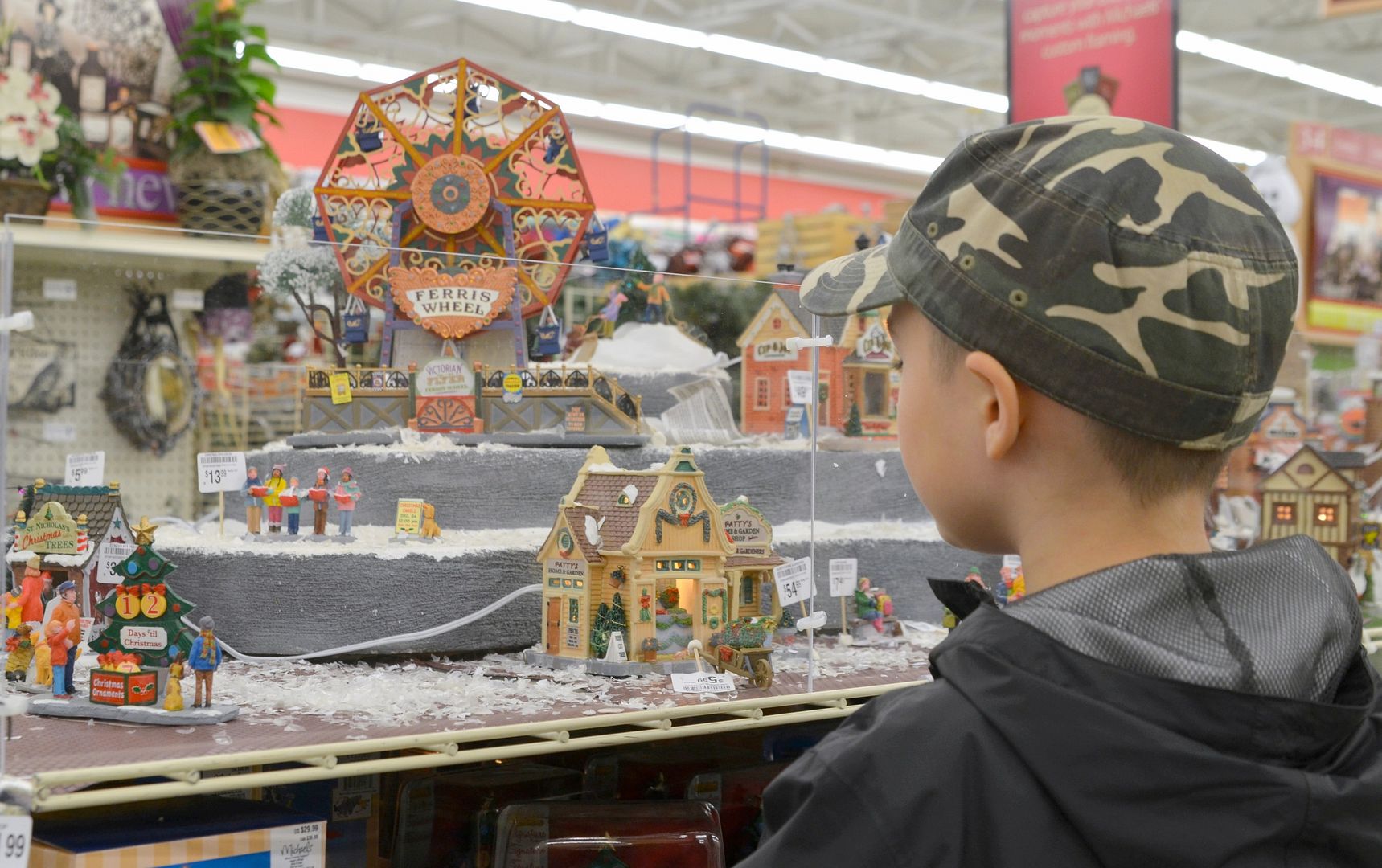 As with home decor in general, I appreciate and find beauty in all different styles of holiday decor – from color schemes to specific themes. I love everything from the natural and rustic to the sparkly and glam, and tend to be quite indecisive when it comes time to make a final decision. So picking one 'dream scheme' is going to be a challenge for myself – all on its own.
Here are some holiday decor shopping trip finds from our initial browsing visit to Michaels. My little guy and I spent a good bit of time checking out all of the holiday goodies and piecing together a master plan. Our local stores are still in the process of stocking the shelves for the upcoming season so I am sure there will be more to come….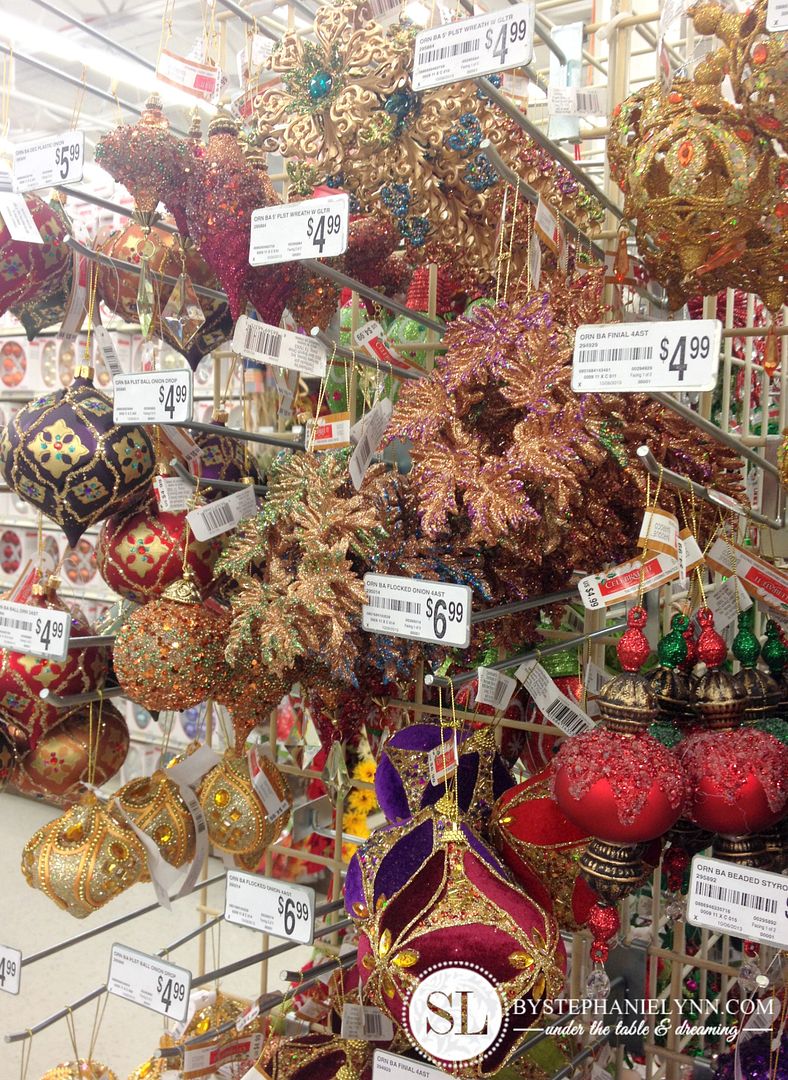 On par with this years fall color trends, we found lots of rich jewel tones.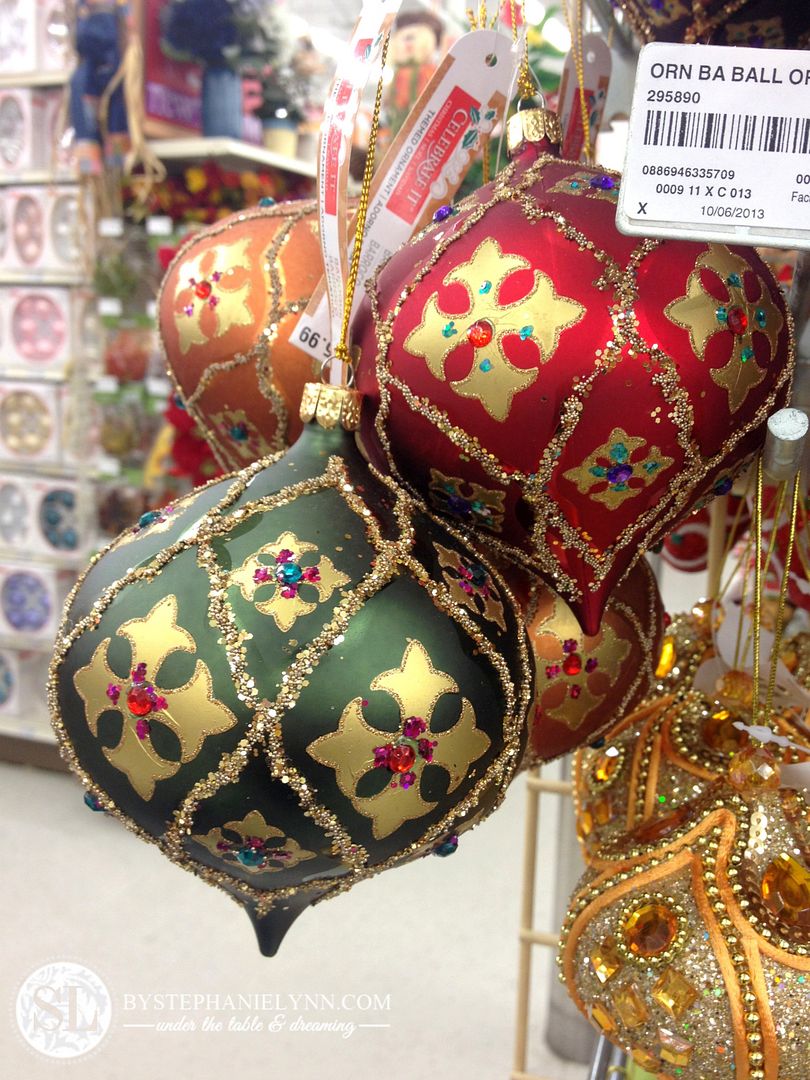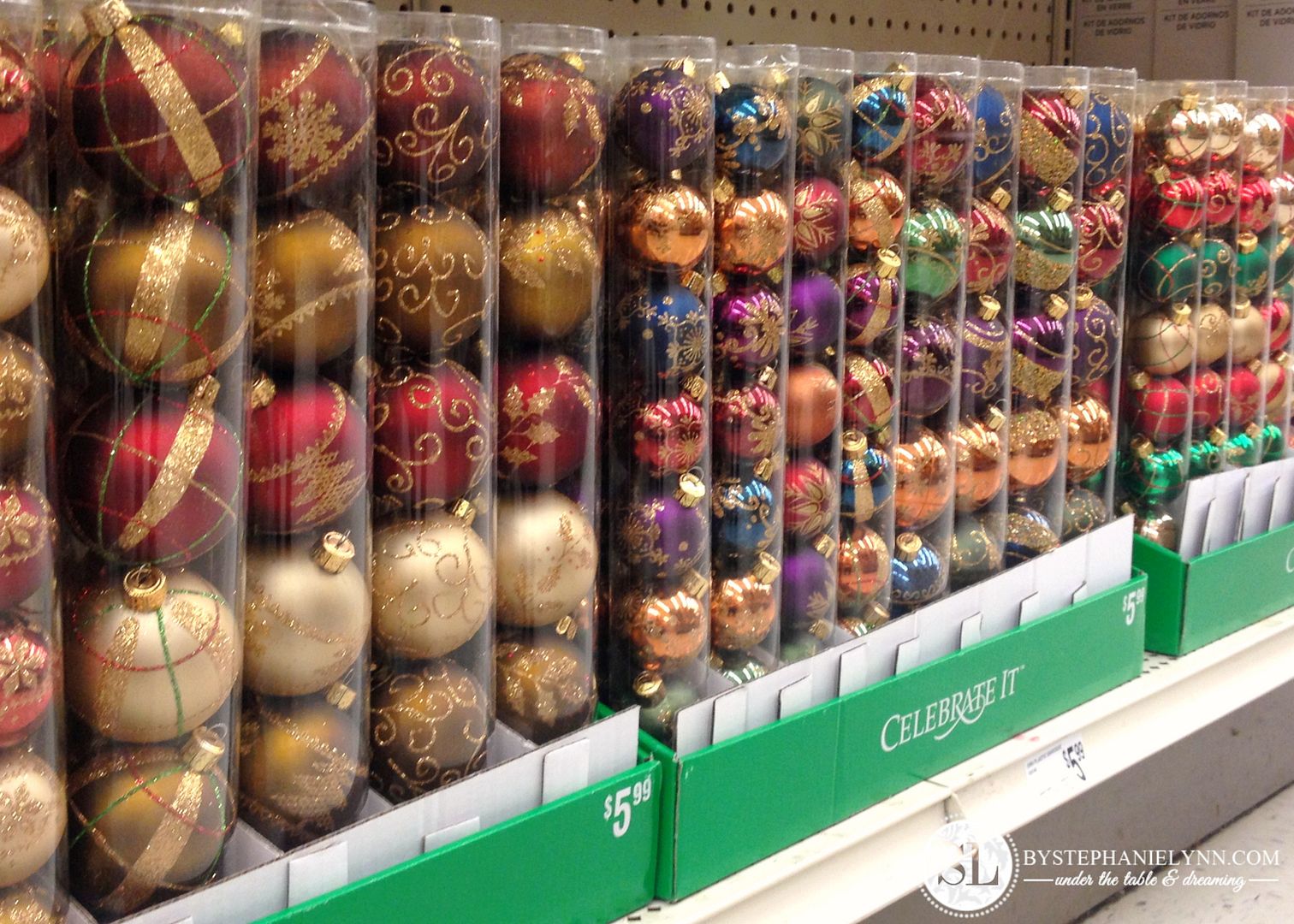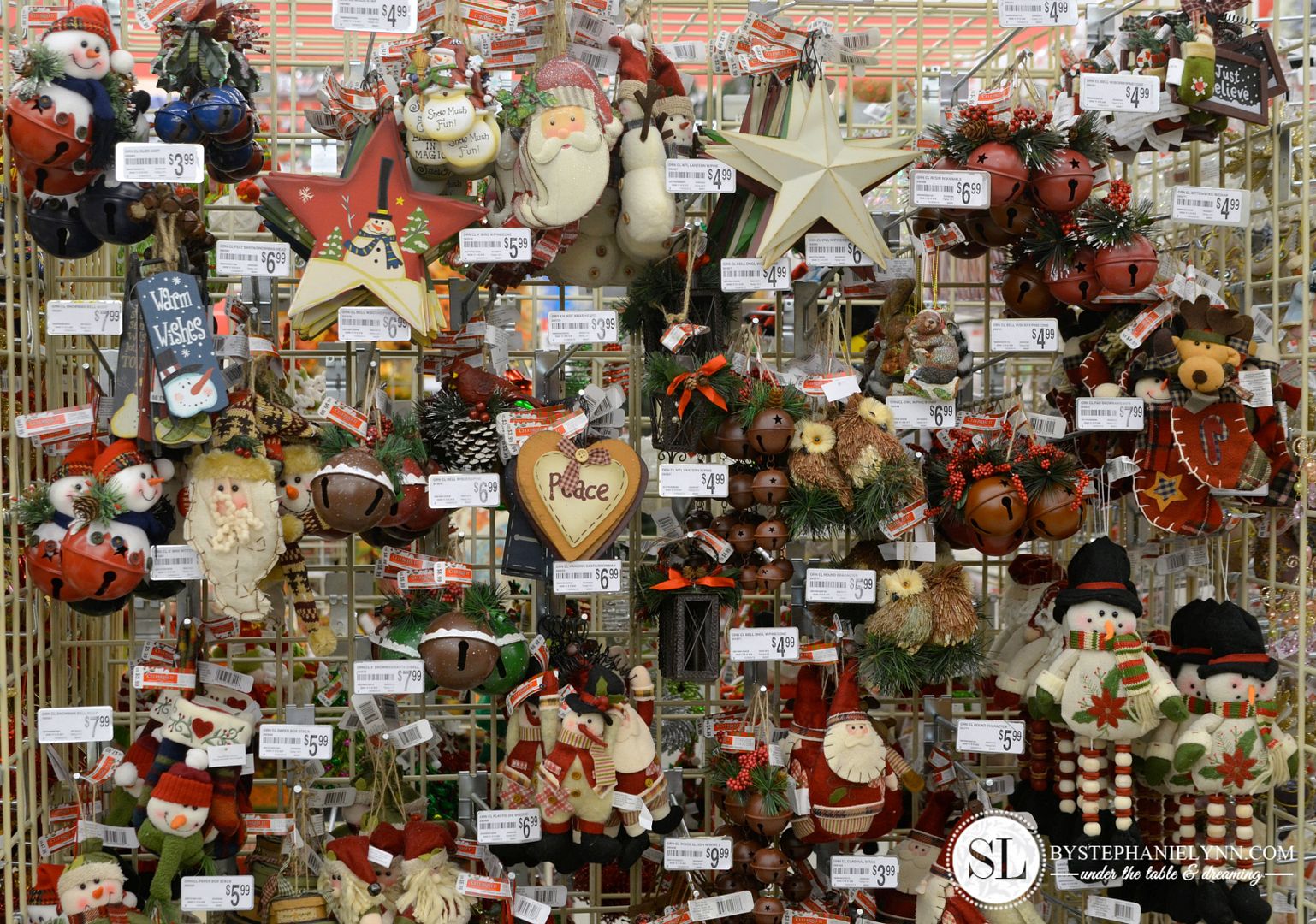 I found quite a few ornaments in this crafty country themed display that could easily be incorporated into a rustic woodland theme tree.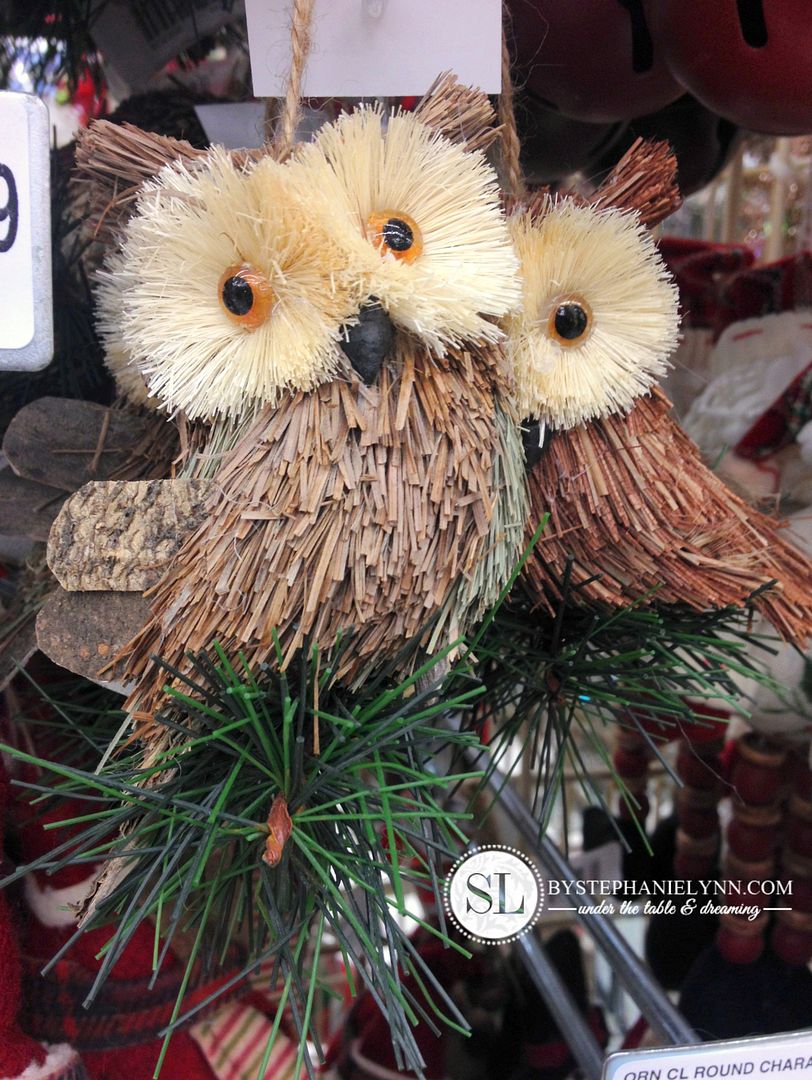 Like these natural fiber woodland owls….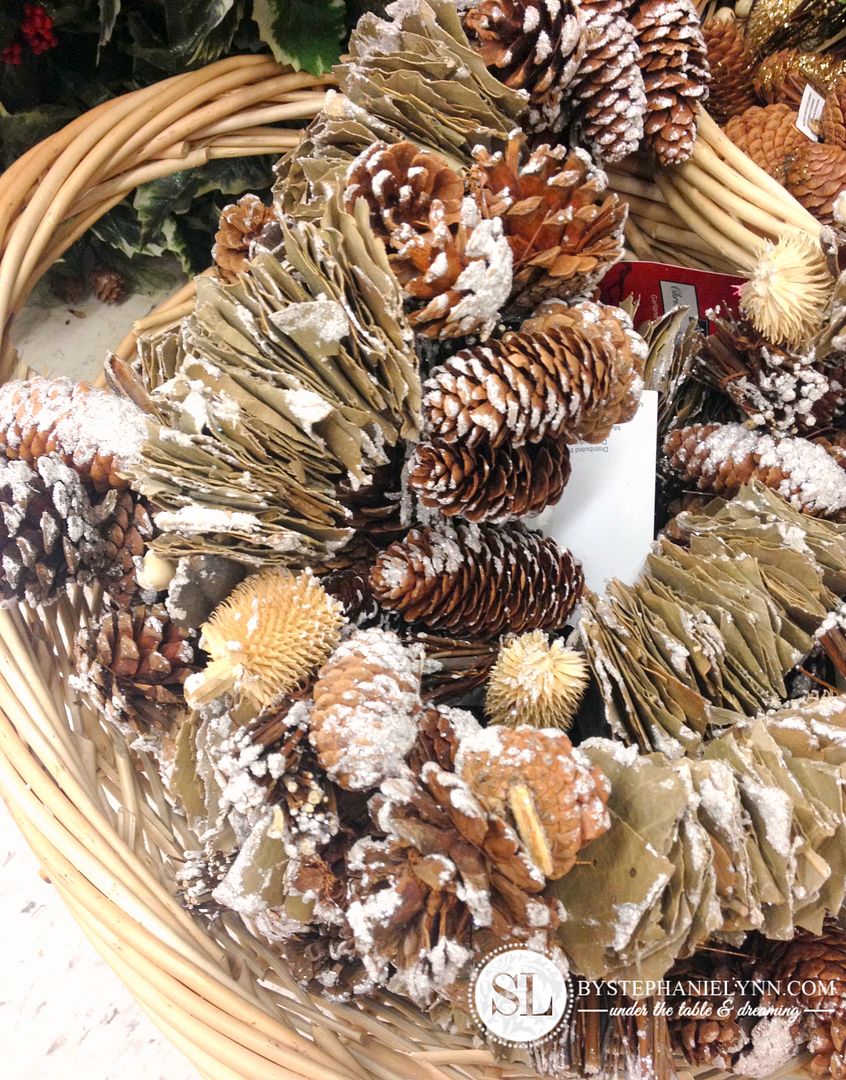 and this natural element pinecone and dried leaf garland.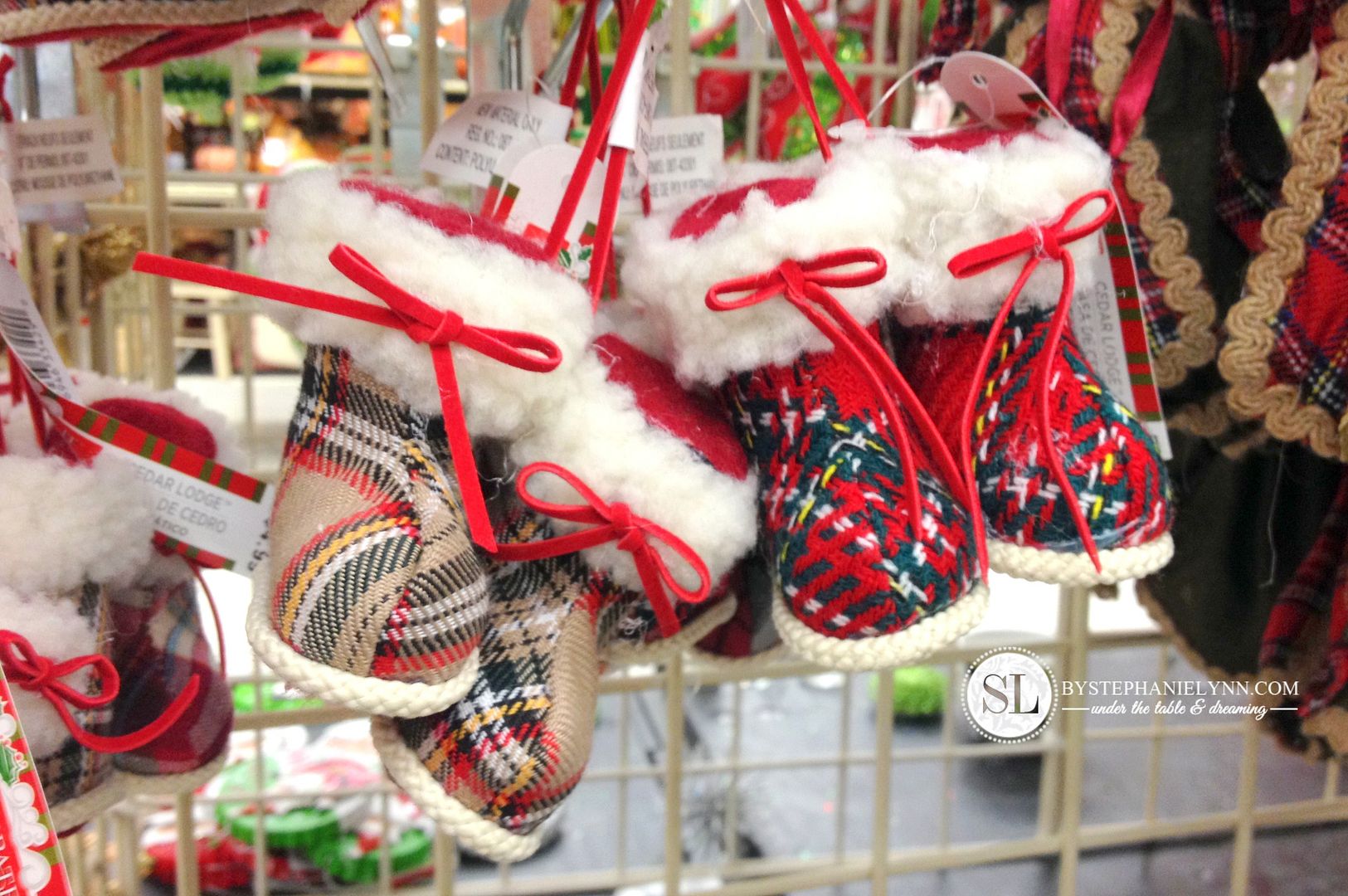 I'm a big sucker for tartan and plaid!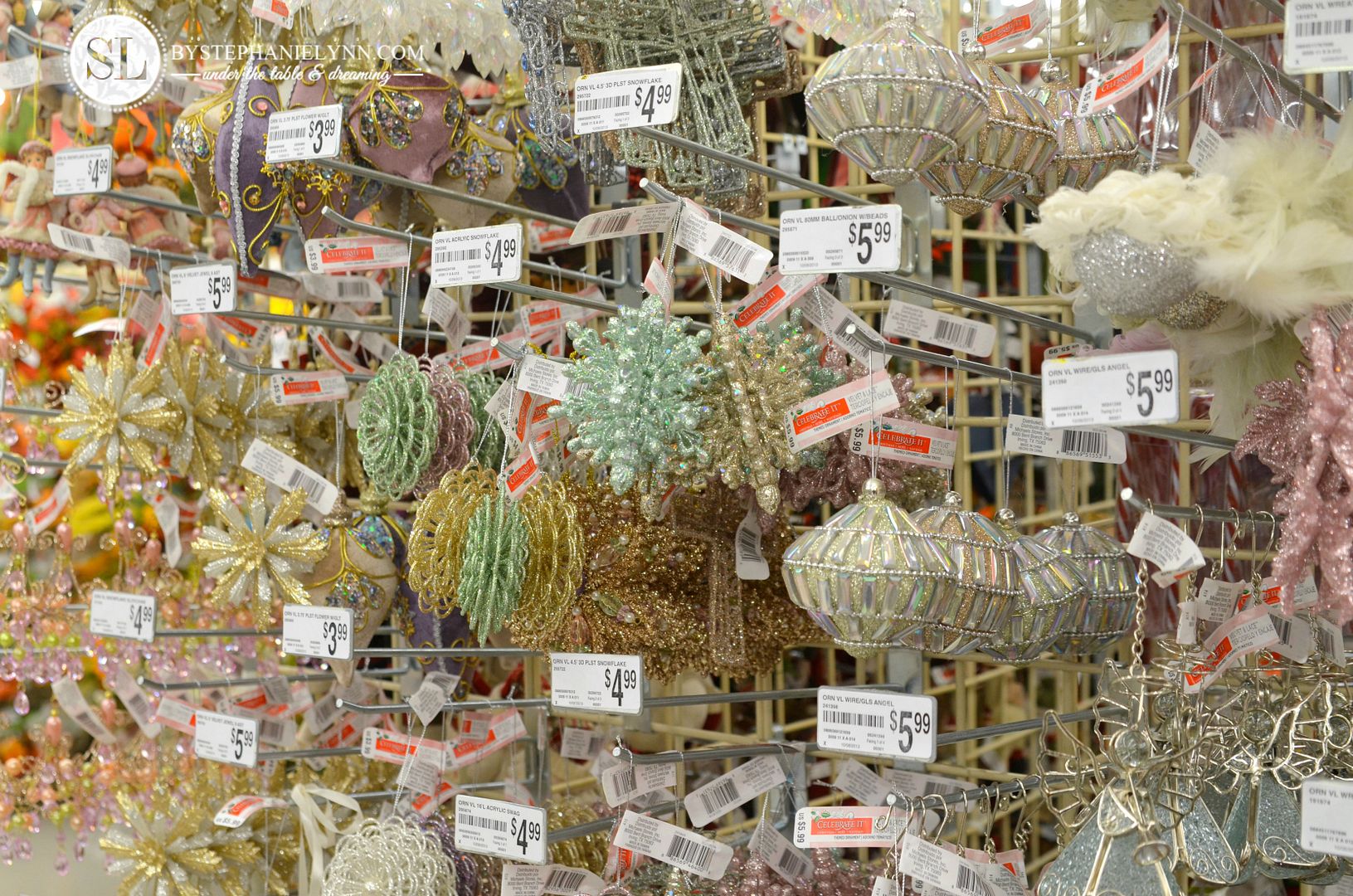 Lots of pastels, jewels and metallics all around too.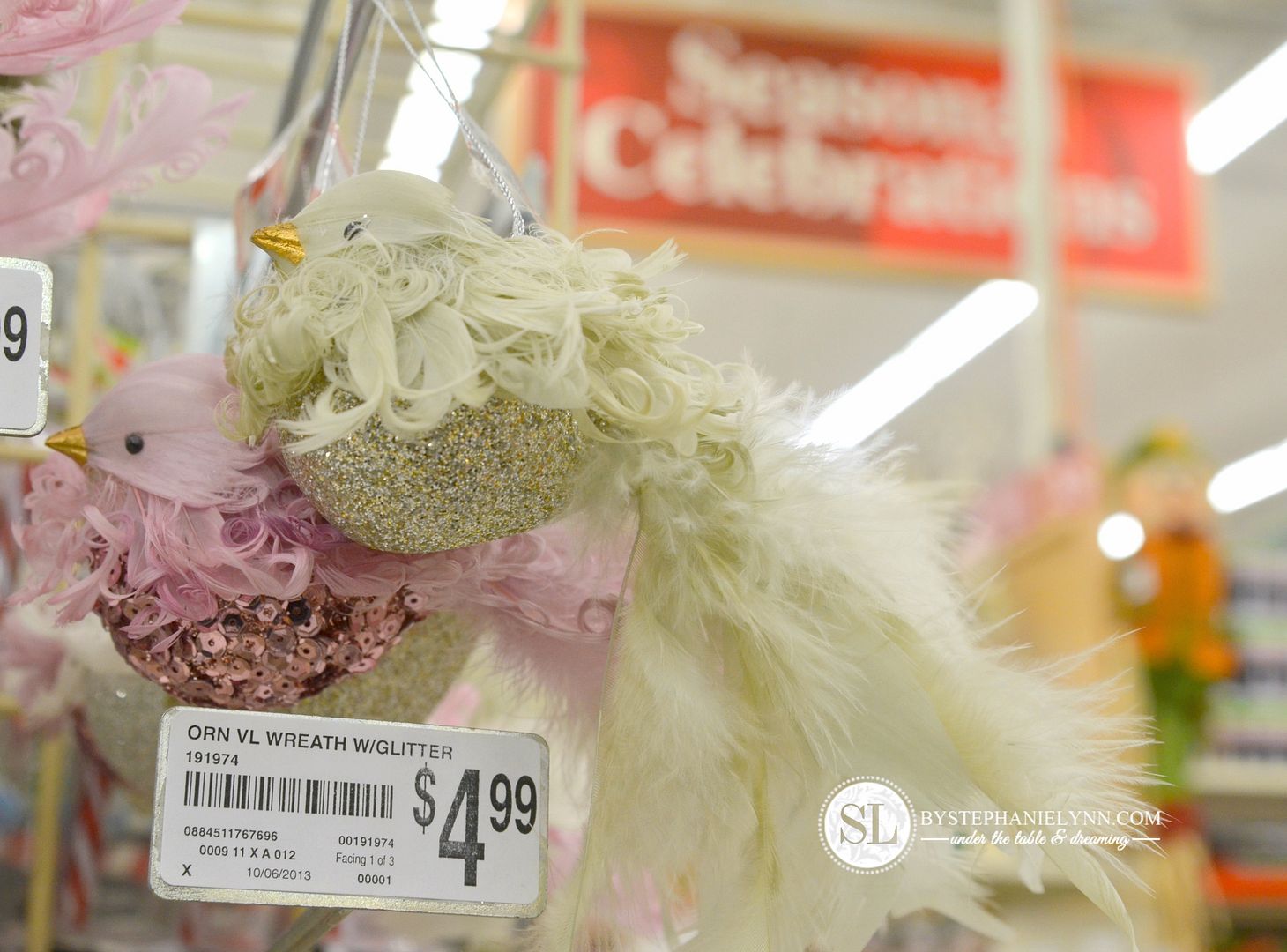 These little birdies caught my eye – I'm loving the feathers!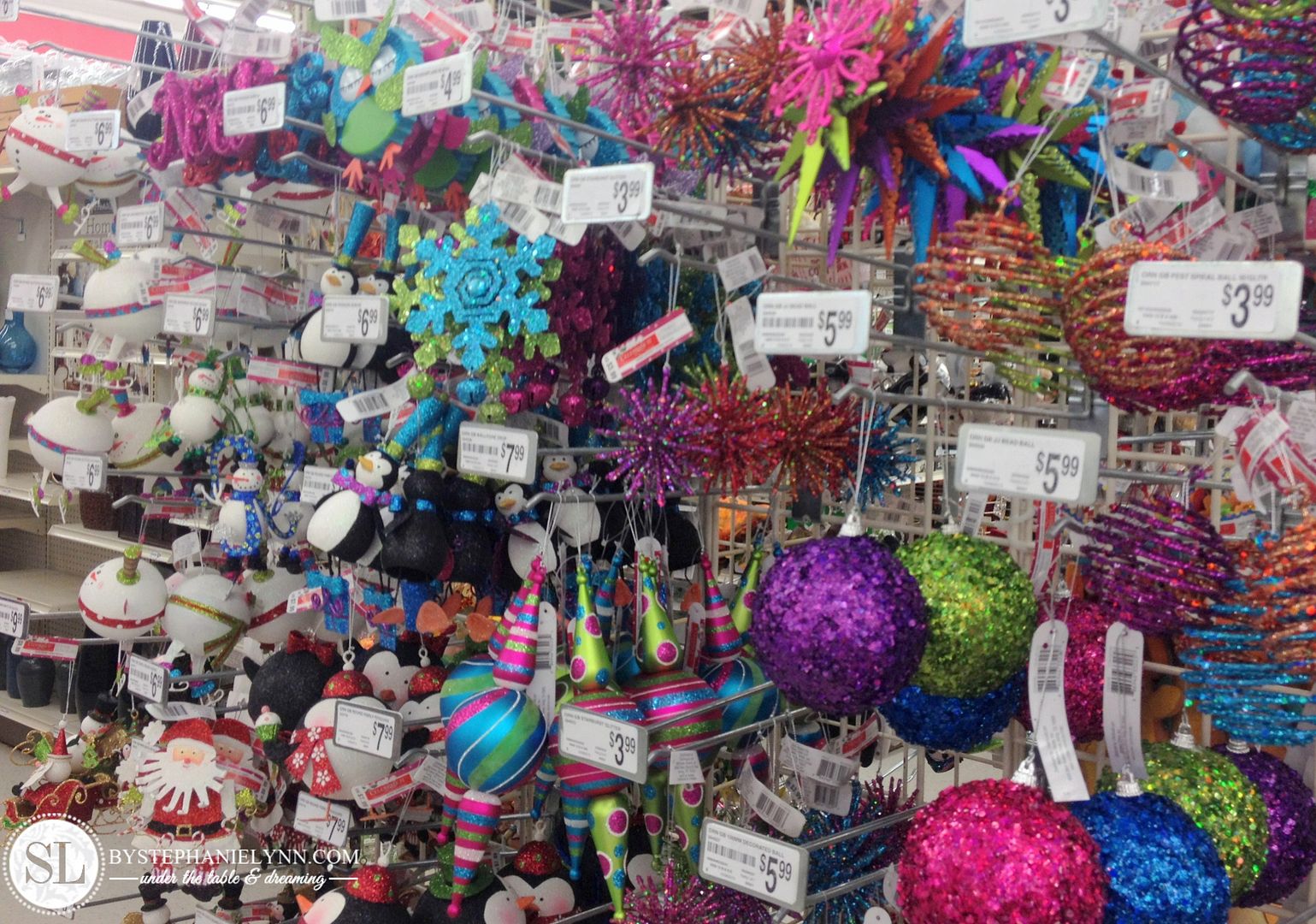 Cheery, bright pops of color added in the mix as well.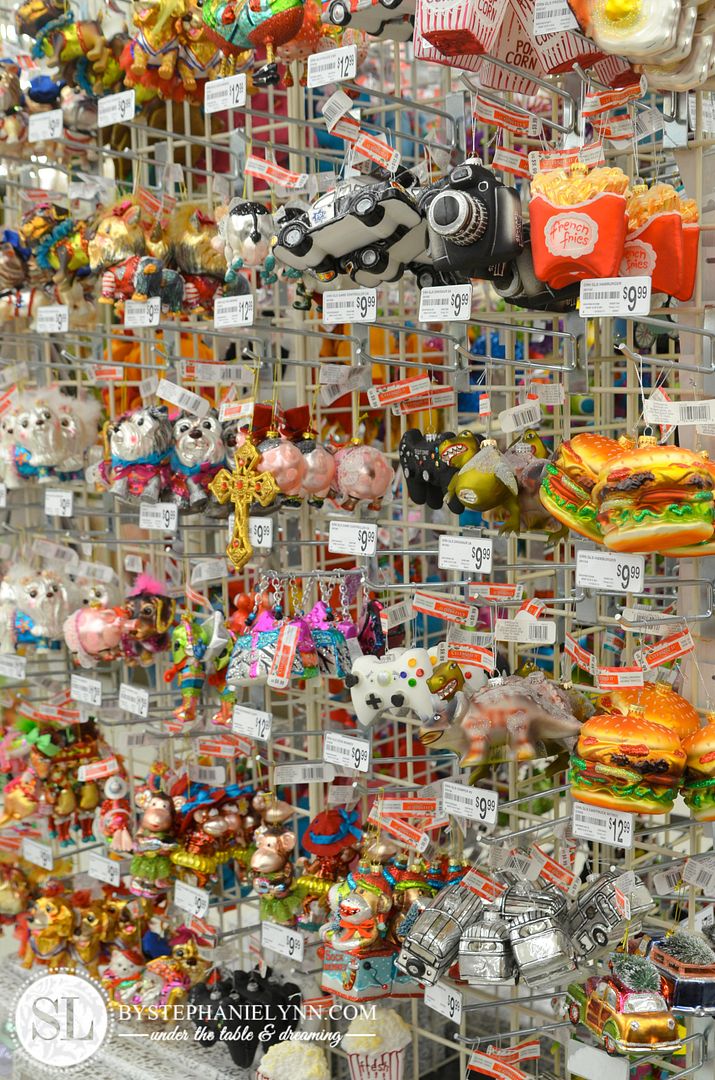 There is something so nostalgic about these vintage like blown glass ornaments that I just adore – so whimsical and fun.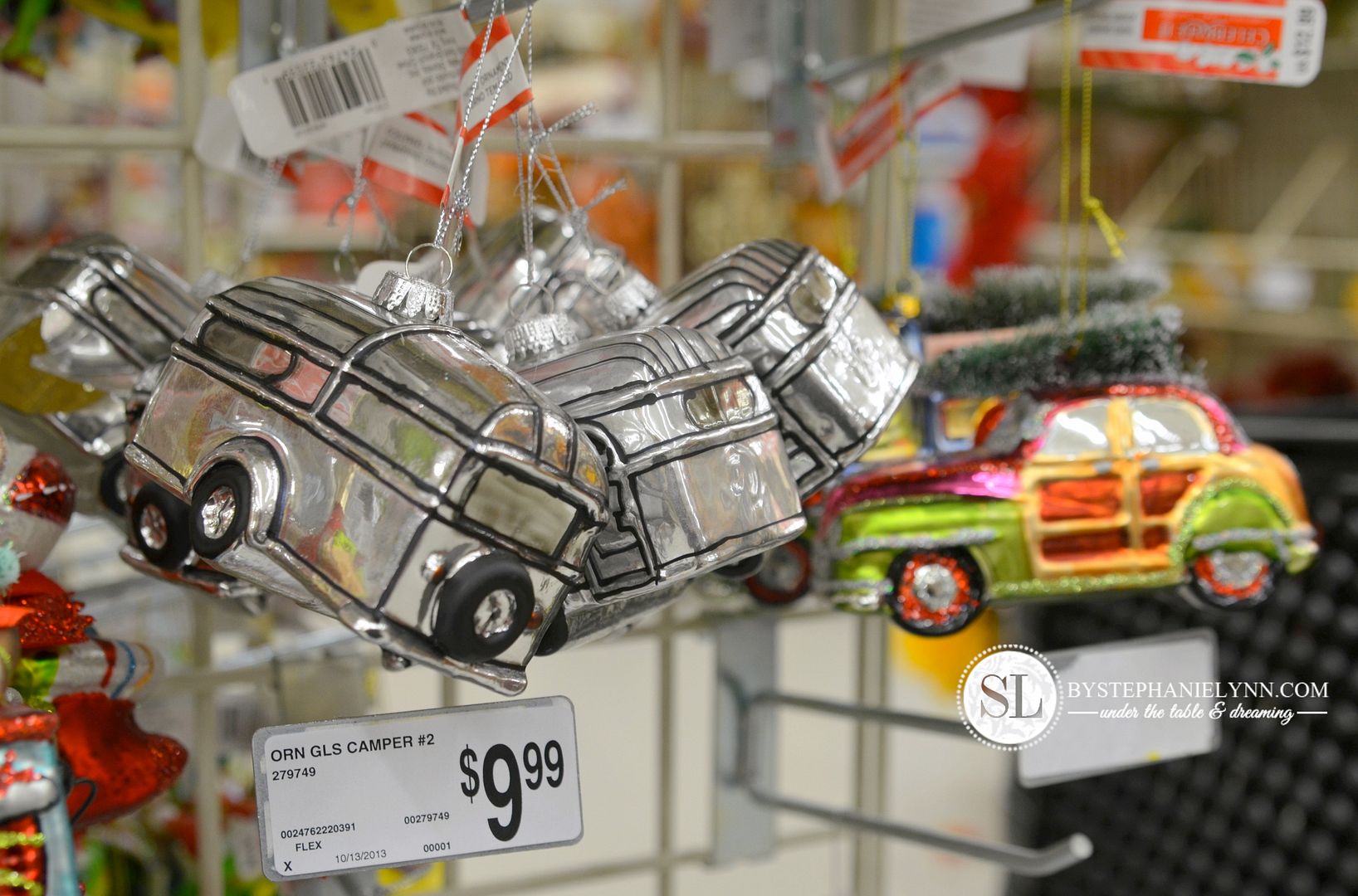 The glass camper (trailer) and the tree topped vehicle were two of my favs.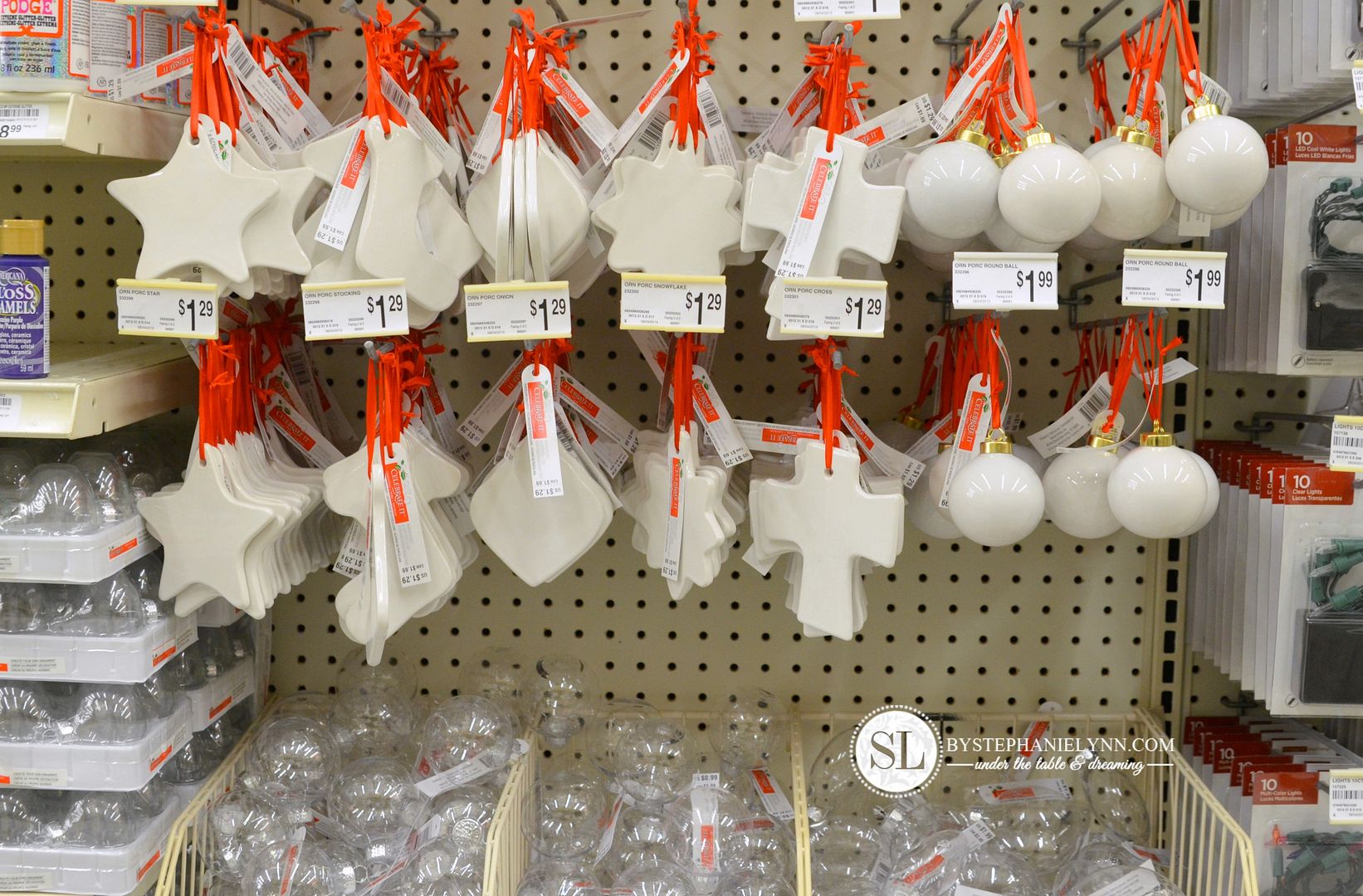 Of course the selection of 'blank canvas' ornaments is sure to impress any crafty do-it-yourselfer.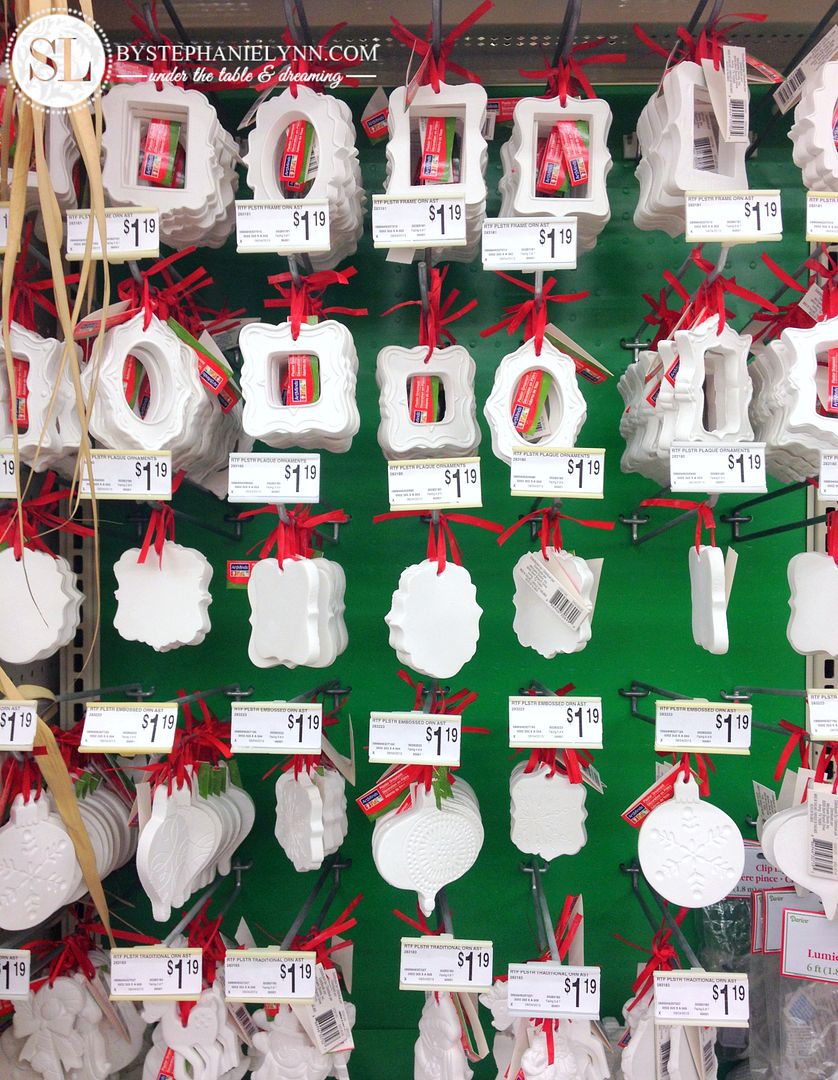 I tend to end up in this section quite often when I just can't seem to find exactly what I am looking for.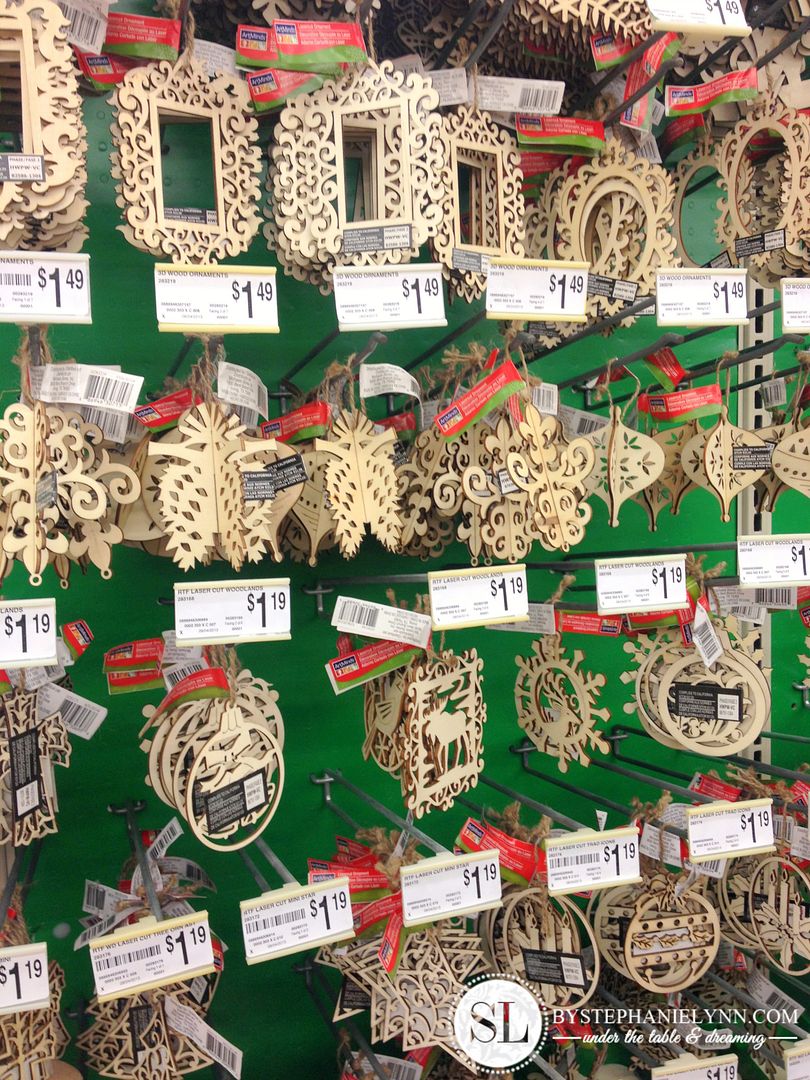 Plus the prices on these ornaments are fantastic – especially when you have a supply of left over craft materials to finish them up already stock piled at home.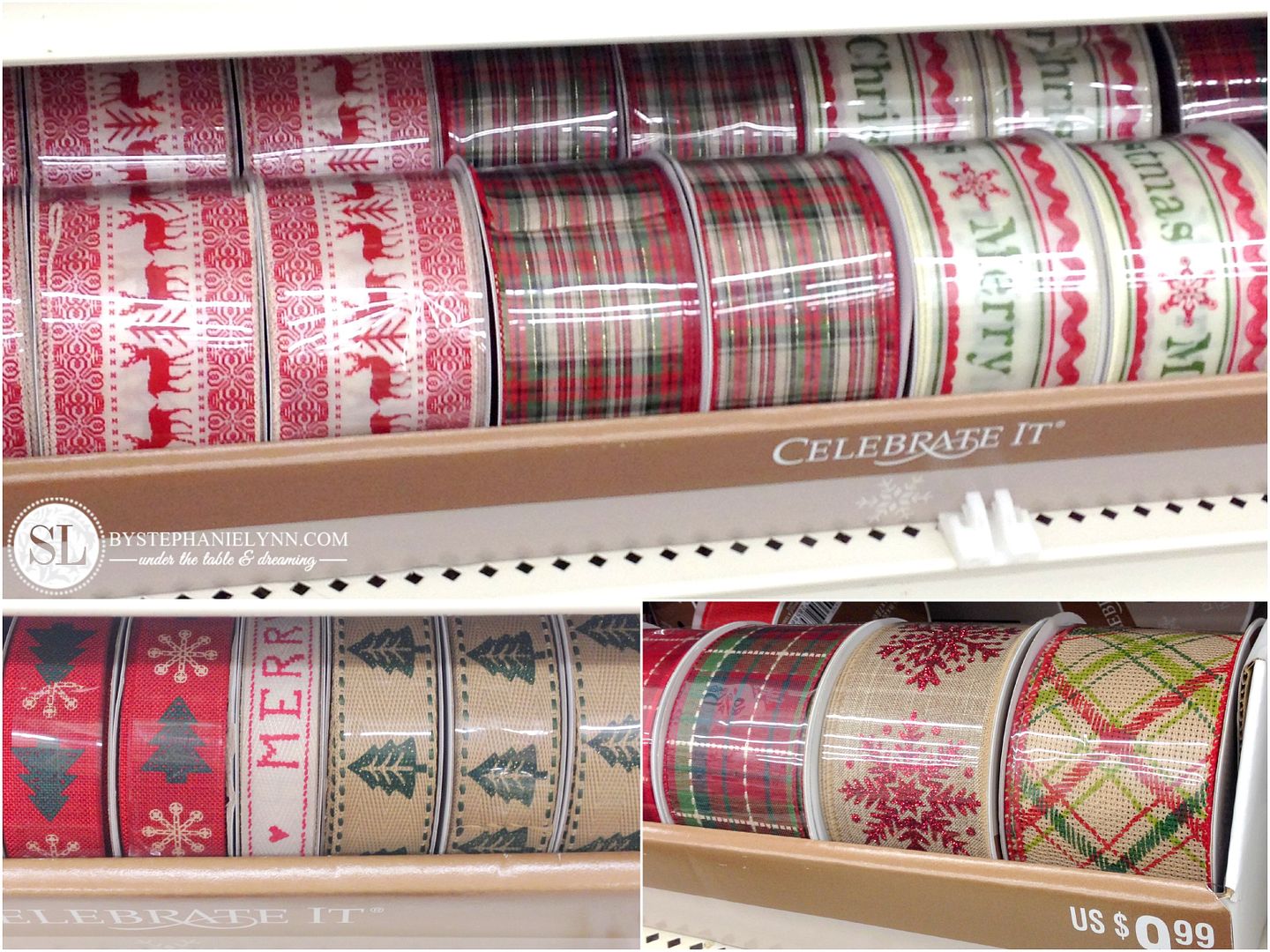 Michaels holiday ribbon selection never disappoints me.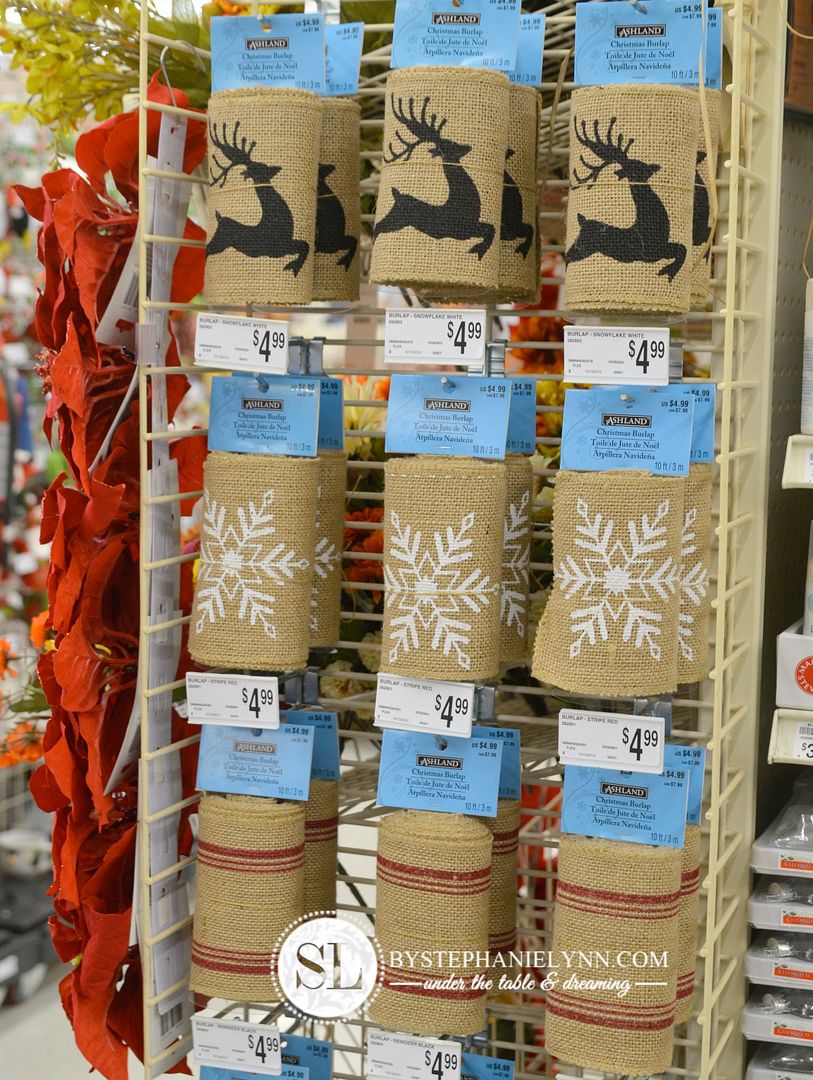 Christmas Printed Burlap!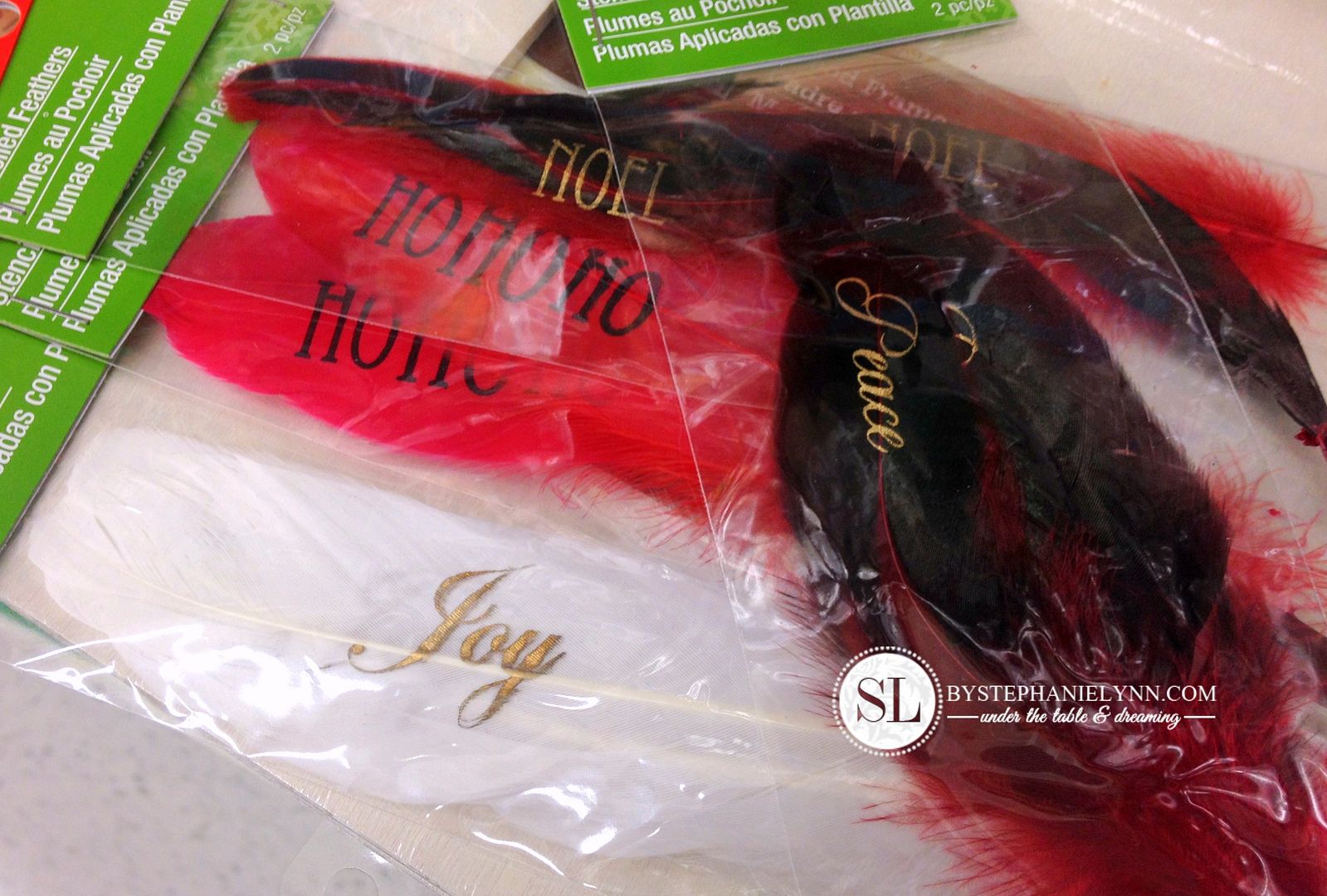 Lovin' the idea of these stenciled feathers.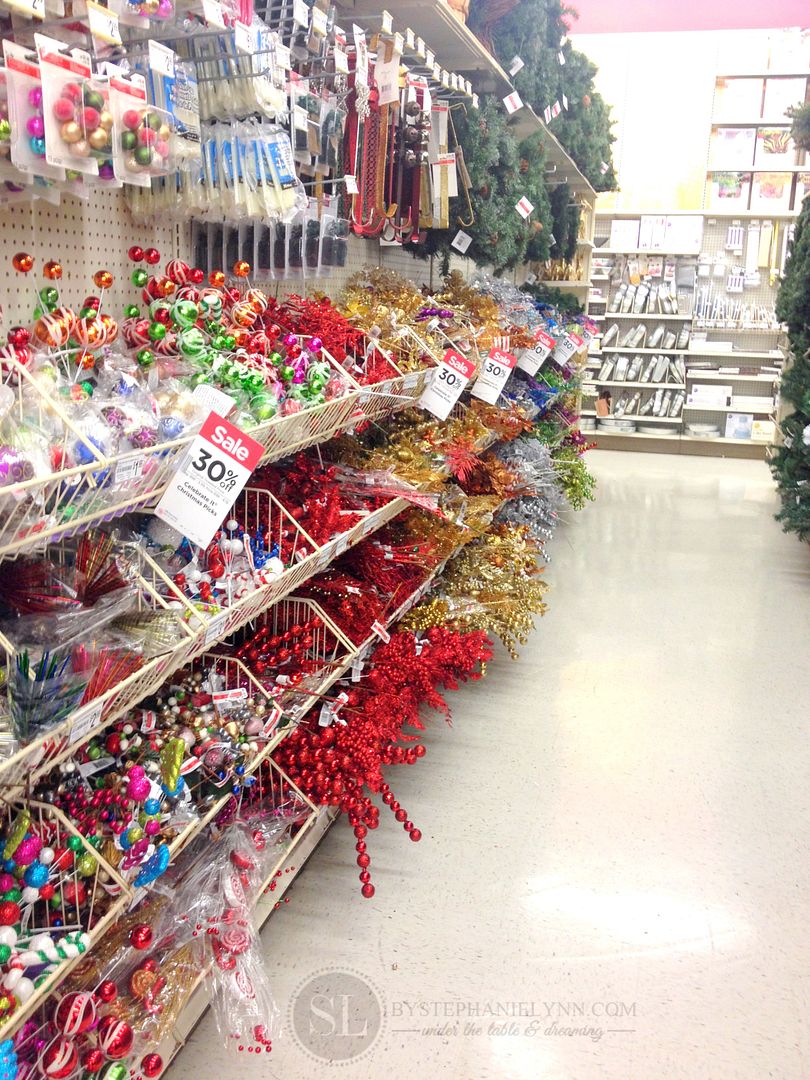 I know it's not even Halloween yet – but shopping before the holiday rush has it's perks – everything is stocked full and ready to go.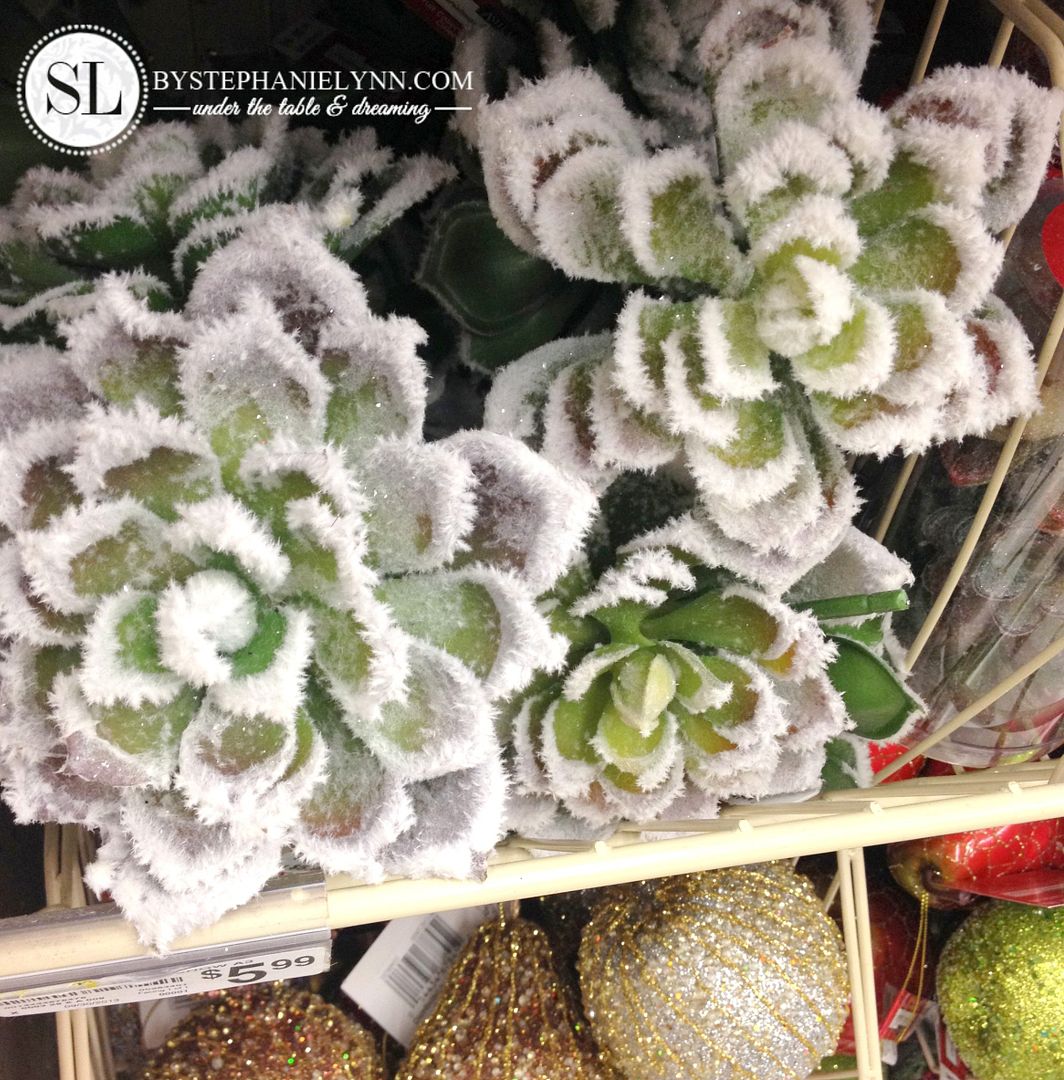 Even the succulents were all decked out and ready for the upcoming season!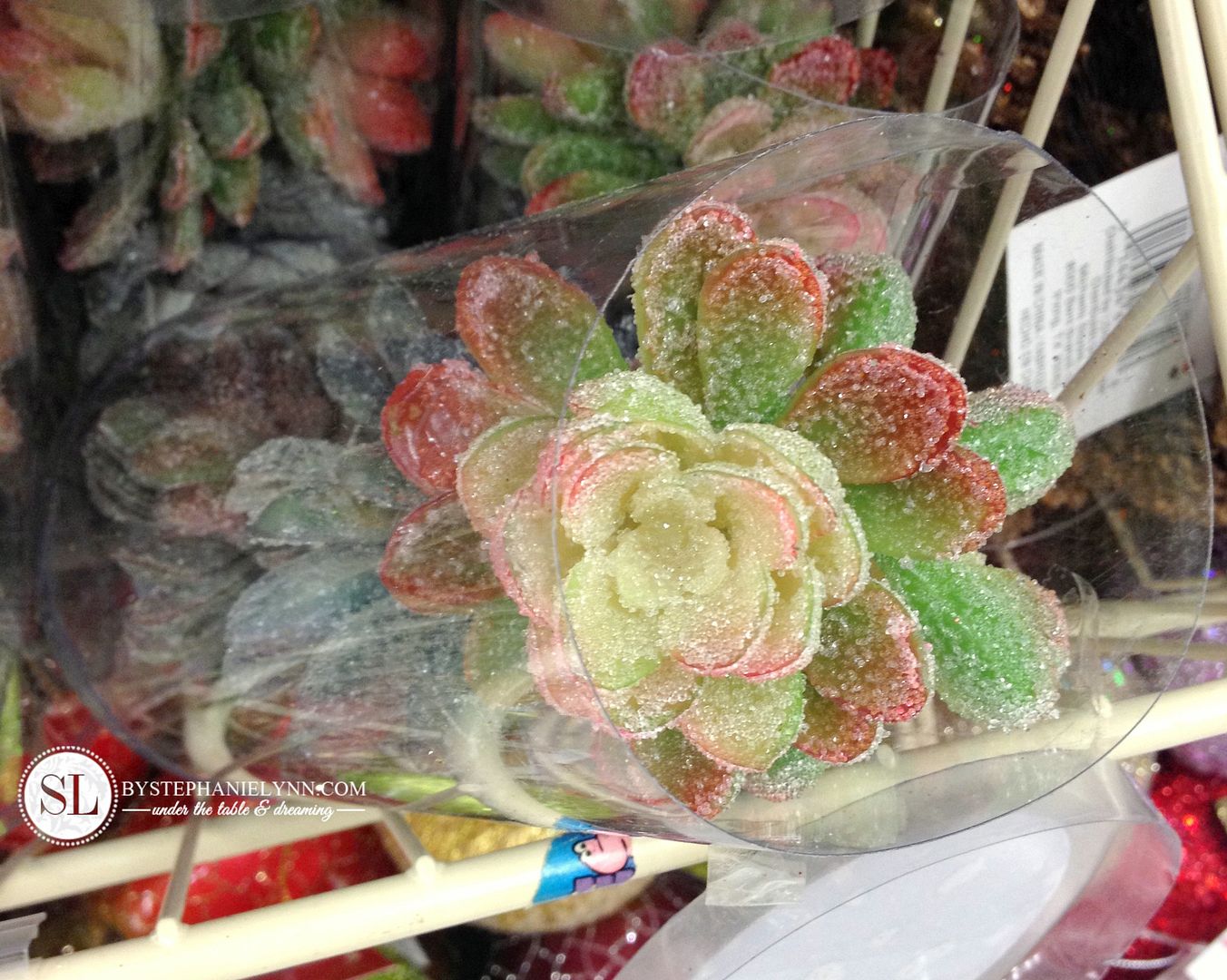 So want to know what we left the store with that day….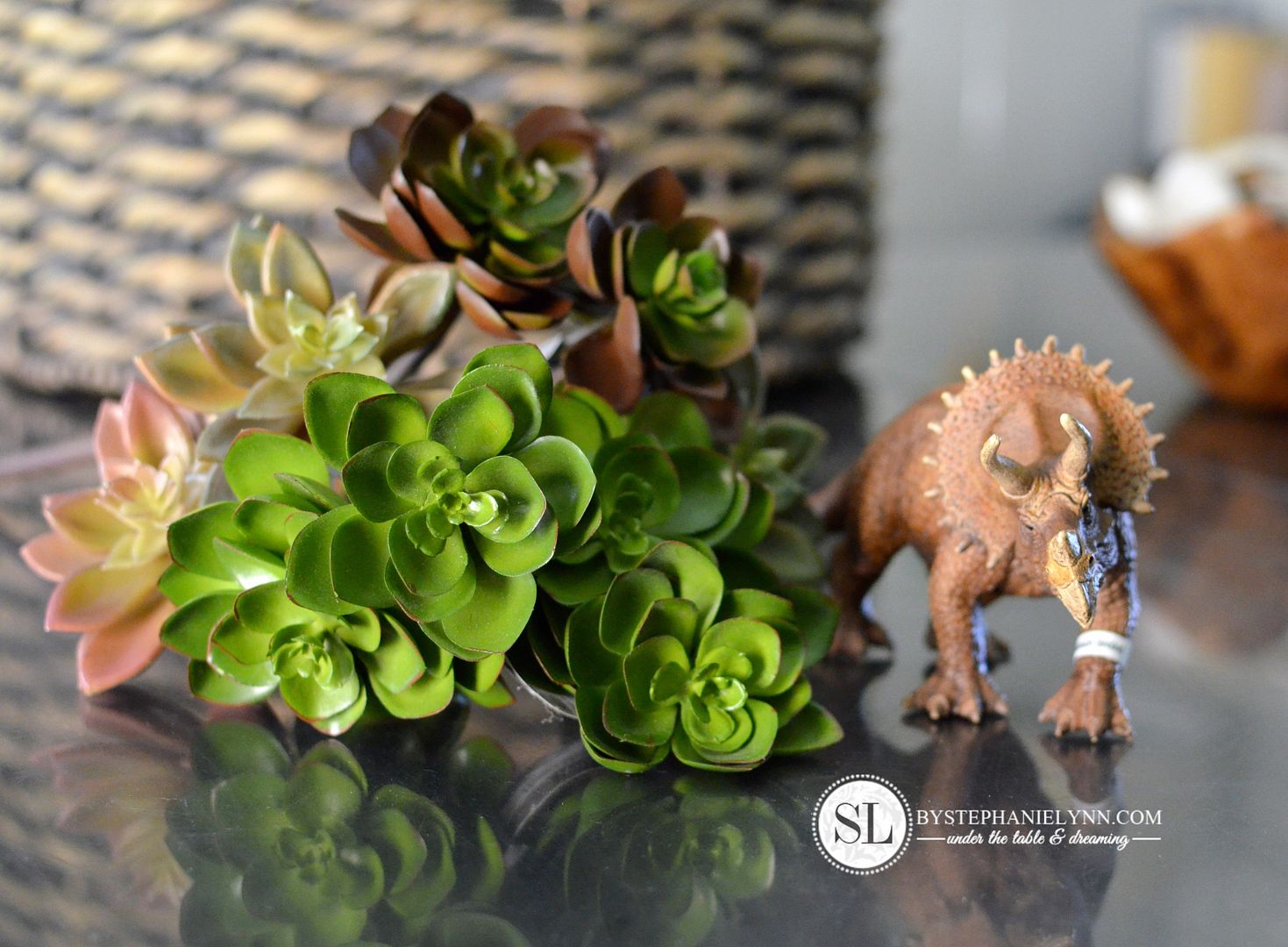 A bunch of faux succulents and a dinosaur – ha! My brain was completely overloaded with crafty goodness as it normally tends to be after leaving Michaels anyway –
(I already mentioned how indecisive I am).
By the way – these succulents were 70% off making them just $2-$3 dollars each. Even though the real plants are pretty forgiving I use these faux versions for spaces that don't get much light but still need a touch of green (like shelves, glass cabinets, and our powder room & hallways – which do not receive any light at all).
I am though, working on plan – a plan for our dream tree…
and I'll be sharing all of the details in just two weeks!
This post is brought to you by Michaels.
The opinions read here about our shopping experience and products are entirely my own.
For some pre-season holiday inspiration, along with last years Dream Tree line up, check out Michaels Stores on Pinterest.
And if you are in the market for an artificial tree this year, mark your calendars November 3 through November 9
for a special Michaels in-store tree event.