Dum Dum Turkey – an allergy free thanksgiving favor | I've been working on our kiddie table for Thanksgiving dinner and came up with this easy little favor that even my little guy can enjoy. It's a spin off from the Dum Dum Lollipop Cake I previously made for his birthday.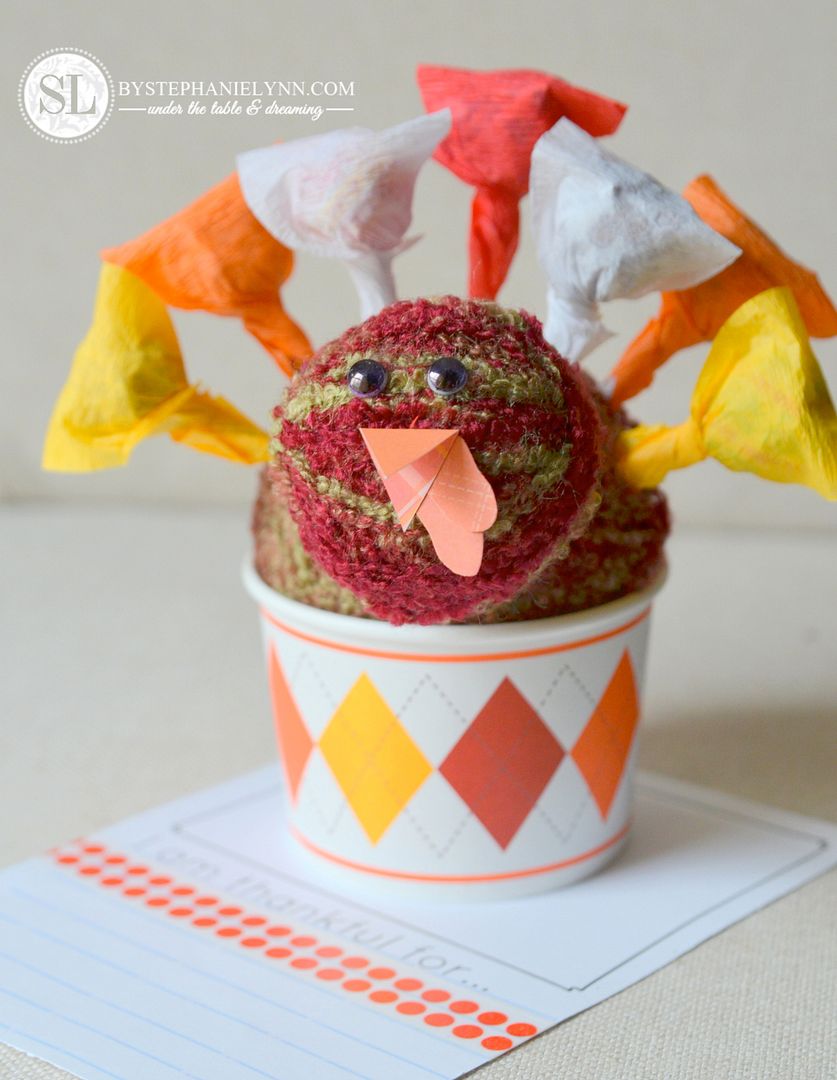 Even though he can't necessarily eat the dinner, he still enjoys sitting around the table with his cousins – and this Dum Dum Turkey is at least one treat they all can appreciate.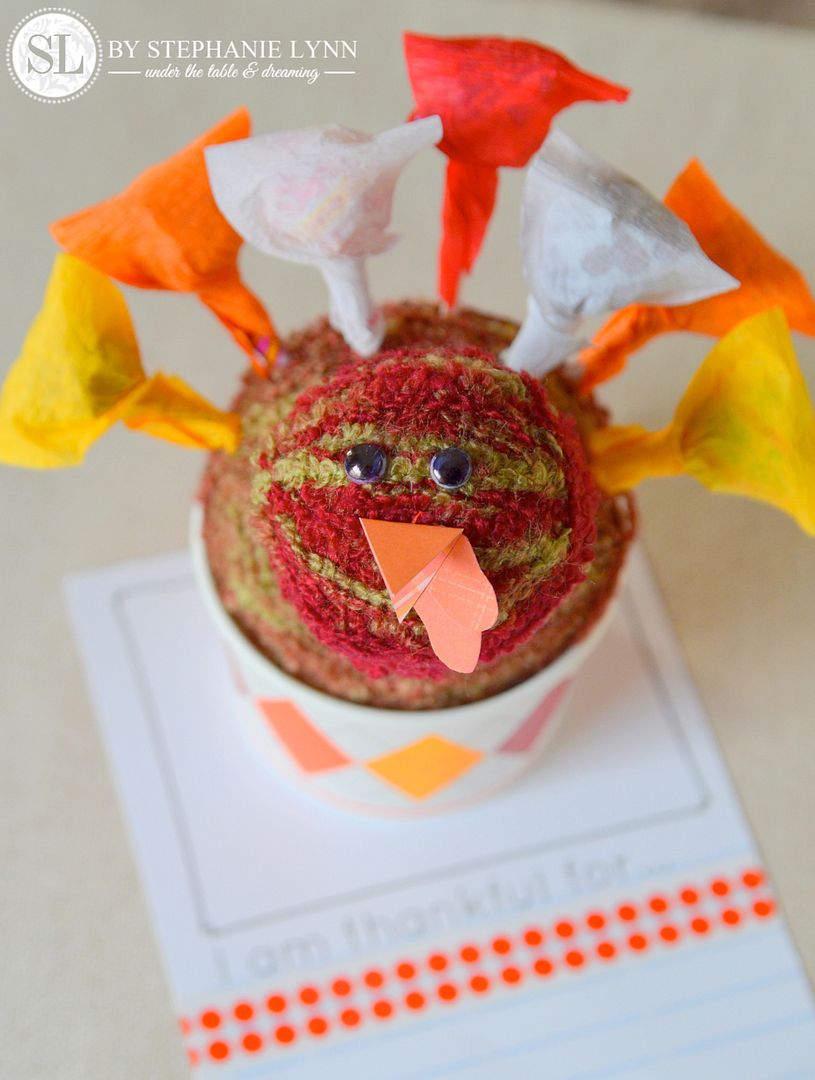 Materials Needed:
2 inch FloraCraft® Make It: Fun® Foam Ball
3 inch FloraCraft® Make It: Fun® Foam Ball
Yarn
Wooden Toothpick
Favor Cup
Dum Dum Lollipops
Crepe Paper Party Streamers
Embellishments: Wiggle Craft Eyes, Scrapbook Paper
Glue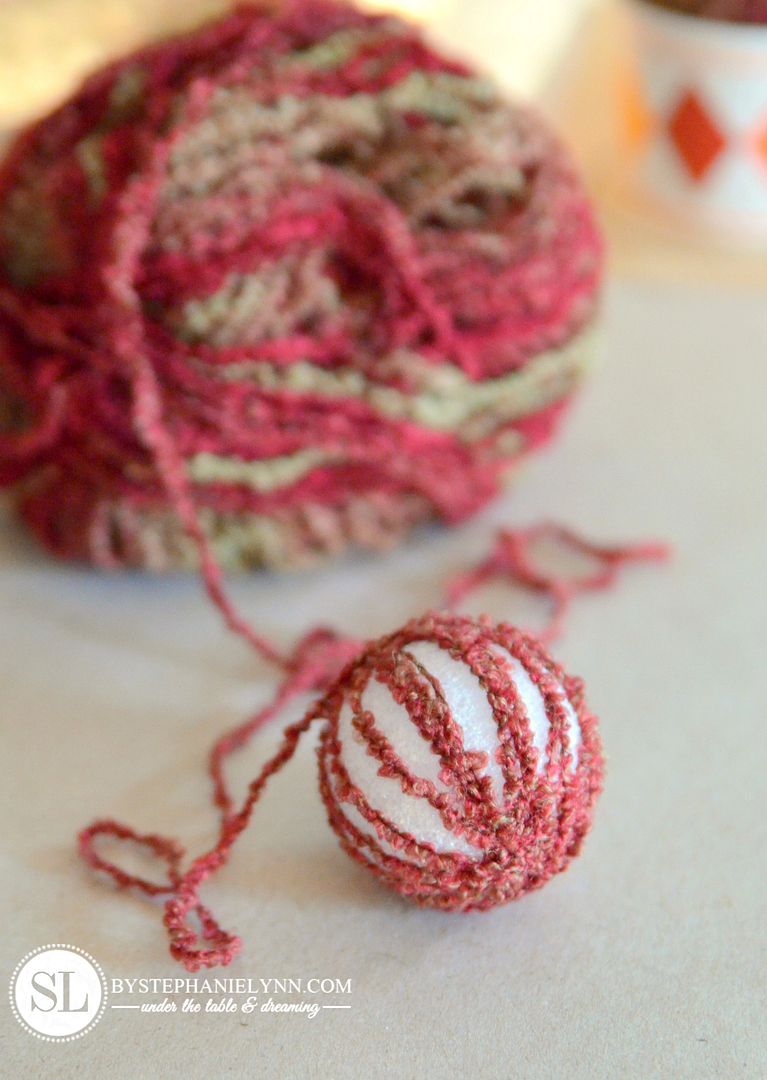 Step One: Wrap the foam balls with yarn – completely covering the entire ball. I used a casual boucle yarn made in a mix of festive fall colors.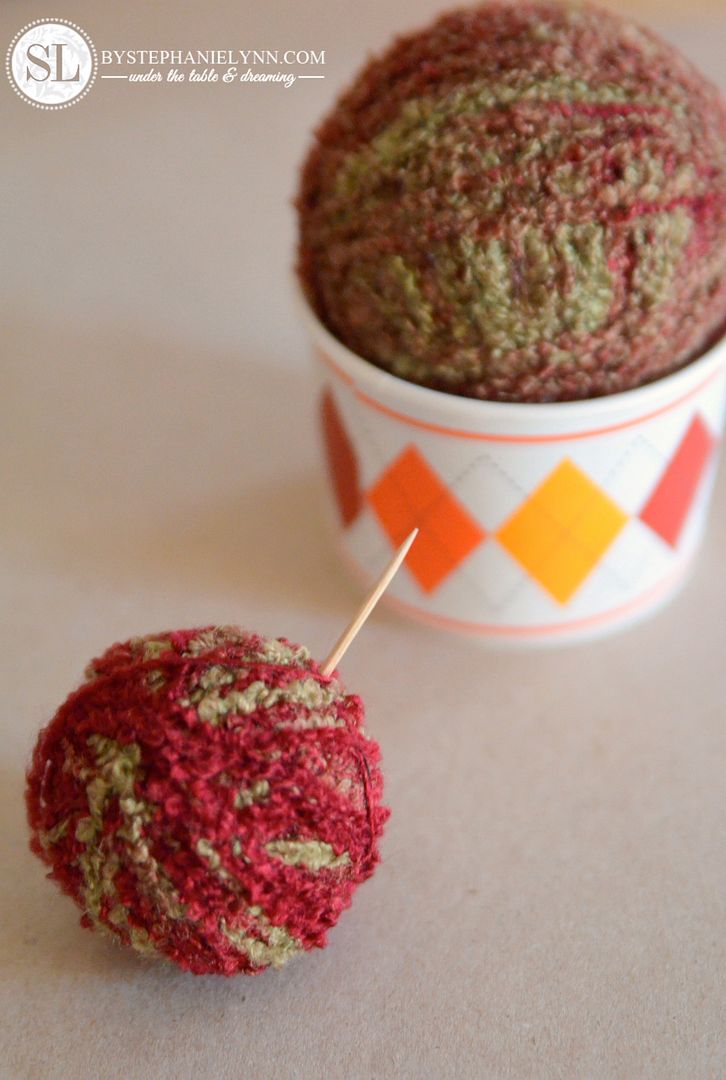 Step Two: Assemble the balls to form the body of the turkey. I used favor cups I picked up at Target and nestle in the larger of the two balls. To add some weight and hold the ball in place – the cups were filled with some dry beans.
A toothpick was used  to attach the smaller ball for the head.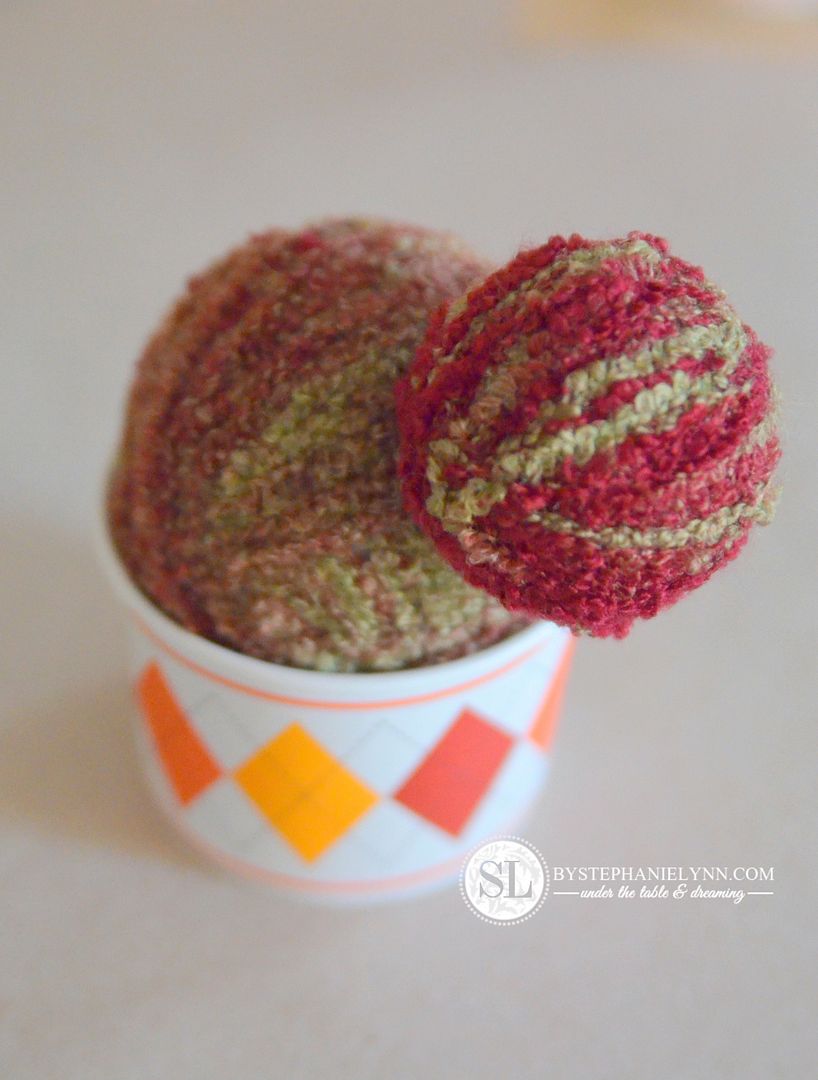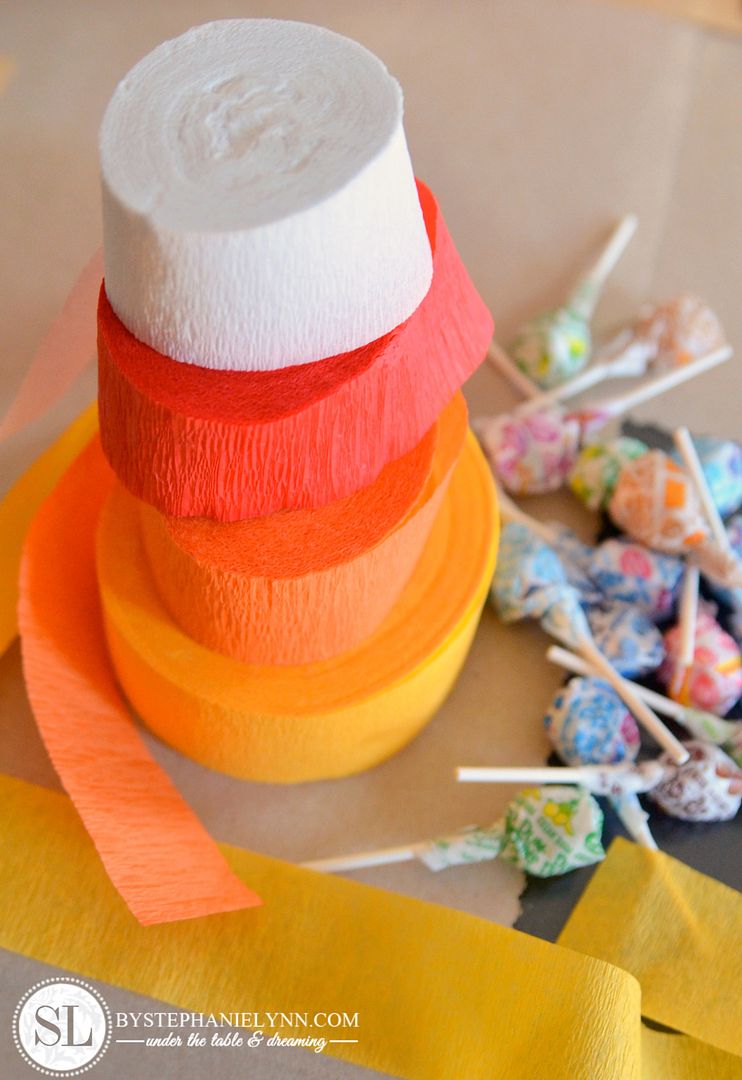 Step Three: Create the Dum Dum lollipop tail feathers. I used a mix of crepe paper party streamers to wrap the lollipops for some added color.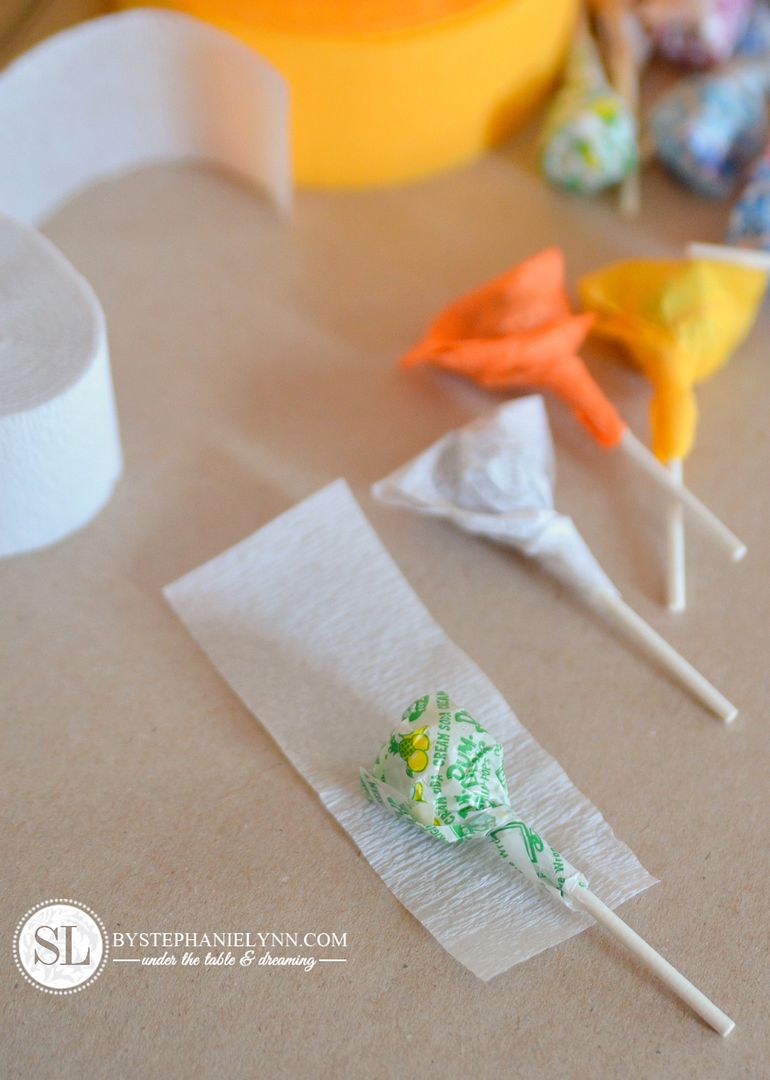 Small strips of the streamers were cut then folded and twisted around each Dum Dum.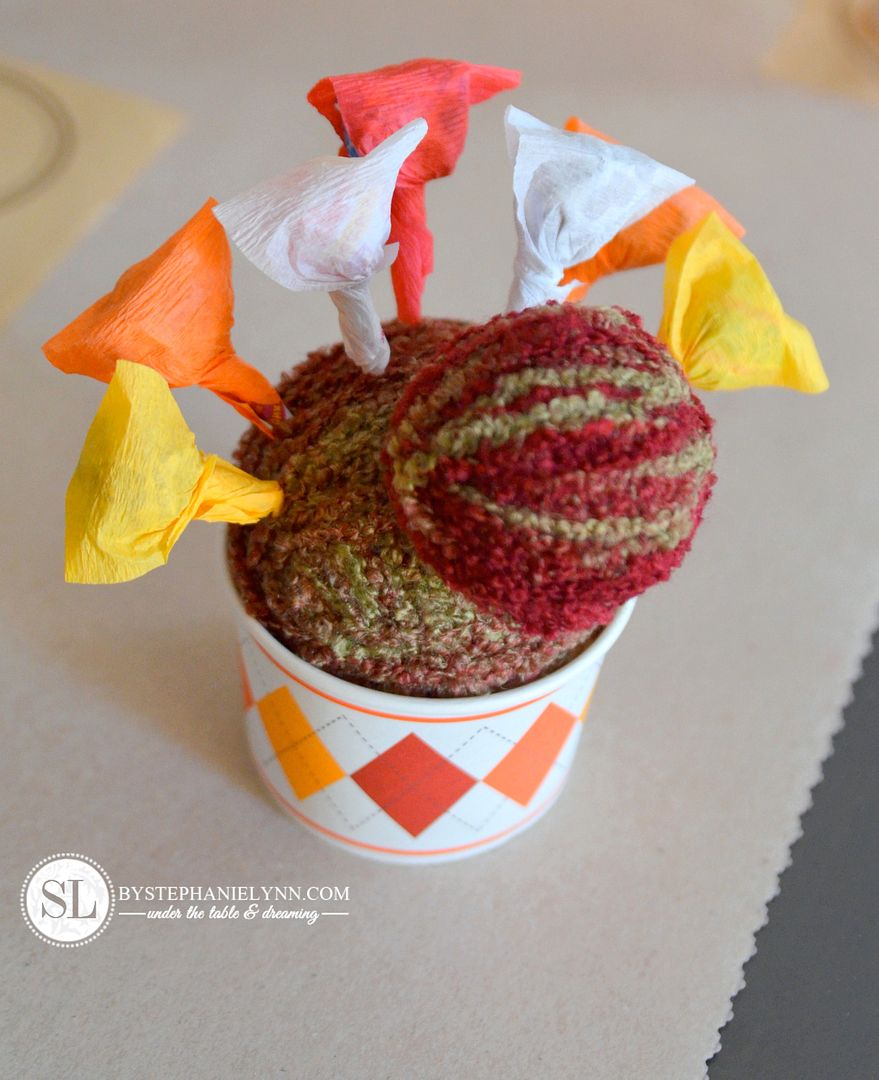 Step Four: Insert the Dum Dums into the foam.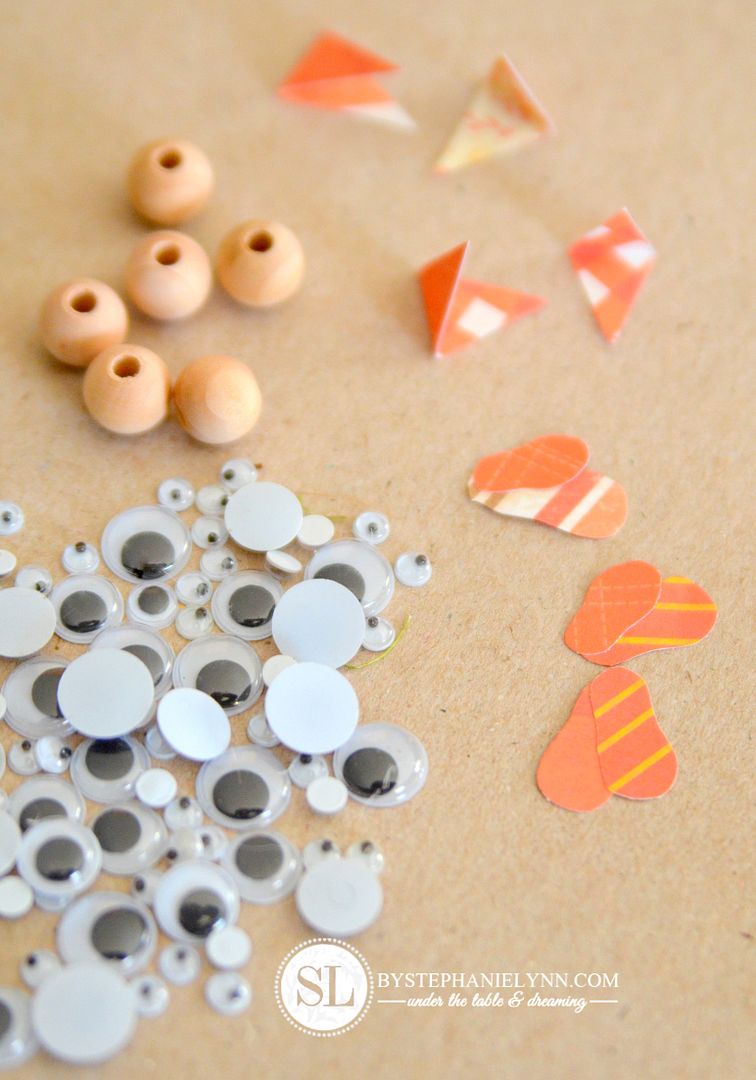 Step Five: Embellish the turkey. I used craft wiggle eyes and patterned scrapbook paper – though anything you have on hand would work, like beads or buttons.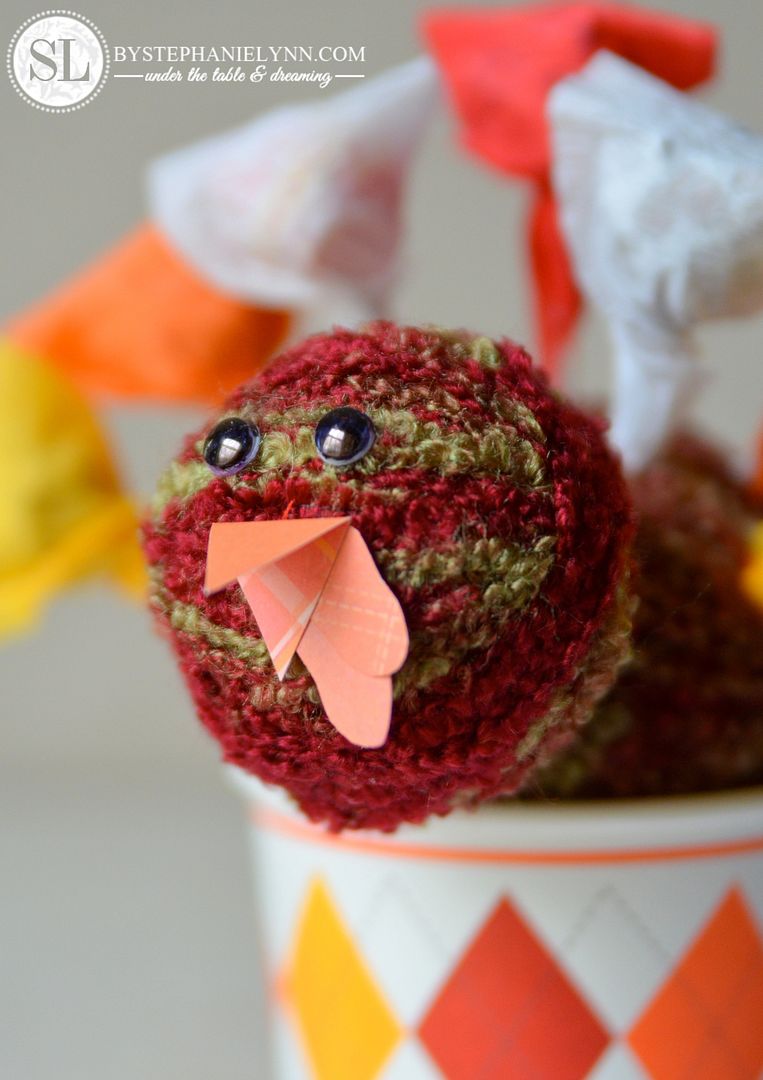 I used a double cut triangle for the beak and a simple free handed shape for the wattle.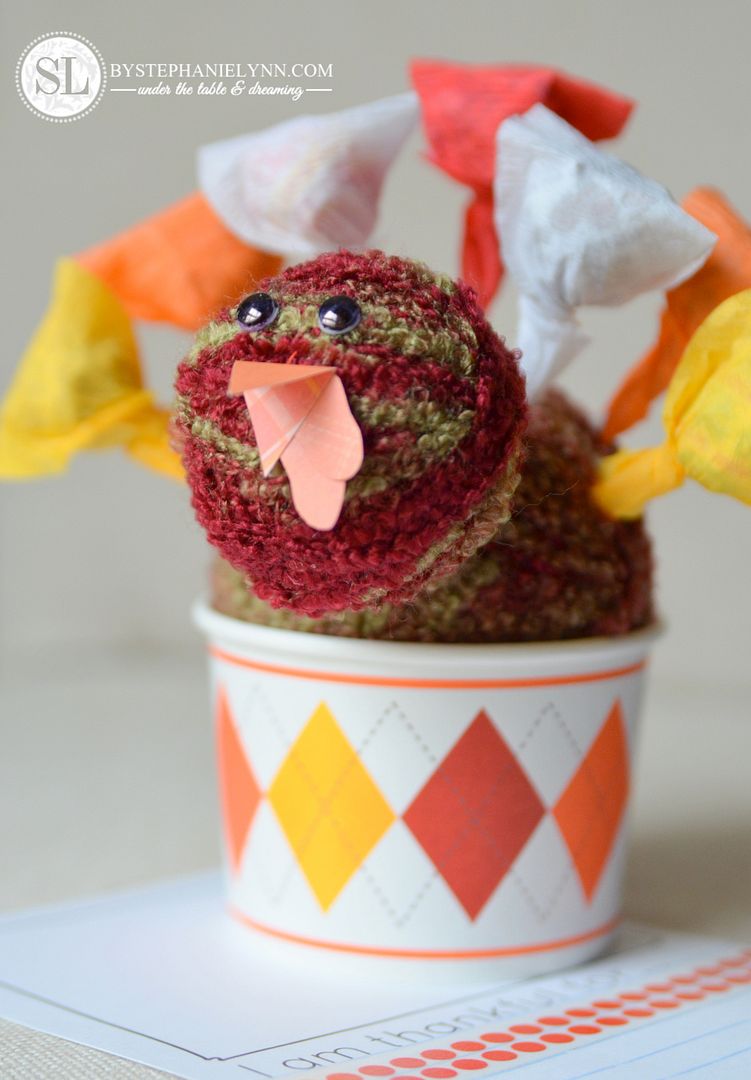 Something fun, whimsical and festive for the kiddie table – and allergy free for all to enjoy.