Magical Santa Keys #JustAddMichaels | Experiencing the excitement, wonder and awe through the eyes of a child is one of the best parts of the holiday season. While we do face some challenges, we try our hardest to keep the magic of Christmas alive in our home.  From our elves on the shelves and story boards, to our homemade reindeer treats – creating a special magical environment for our little guy is something we hold very dear to our heart.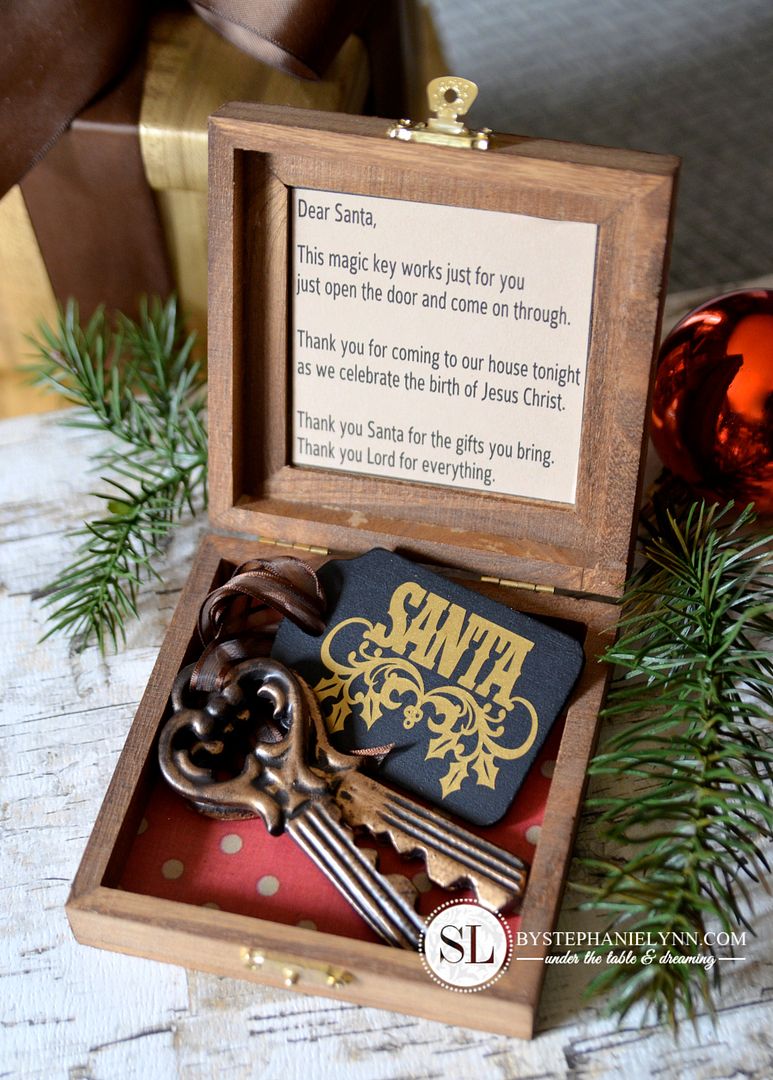 All of the fun, festive activities that many enjoy during the holiday season can be overwhelming and difficult for an individual with autism to process. With this in mind, each year we try to introduce our little guy to one or two new traditions.  This year it's magical santa keys.
Magical Santa Keys are nothing new.. how do you think Santa has been getting into the homes without chimneys for all these years? This, however, is an easy and inexpensive do-it-yourself take on the keys – creating a little keepsake to use for years to come.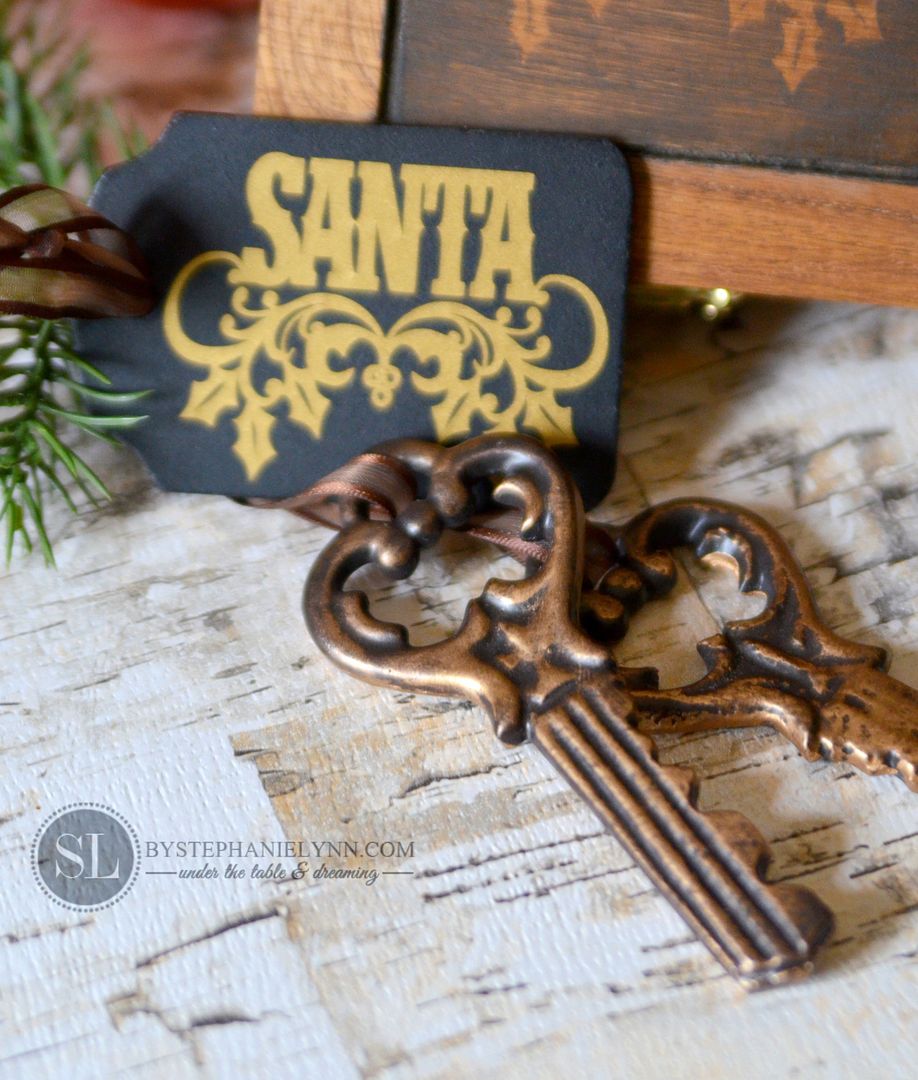 Materials Needed:
Unfinished Wooden Craft Boxes
Stain or Paint
Free Printable (link below)
Scrapbook Paper
Metal Keys
Rub n' Buff (optional)
Ribbon
Wooden Tag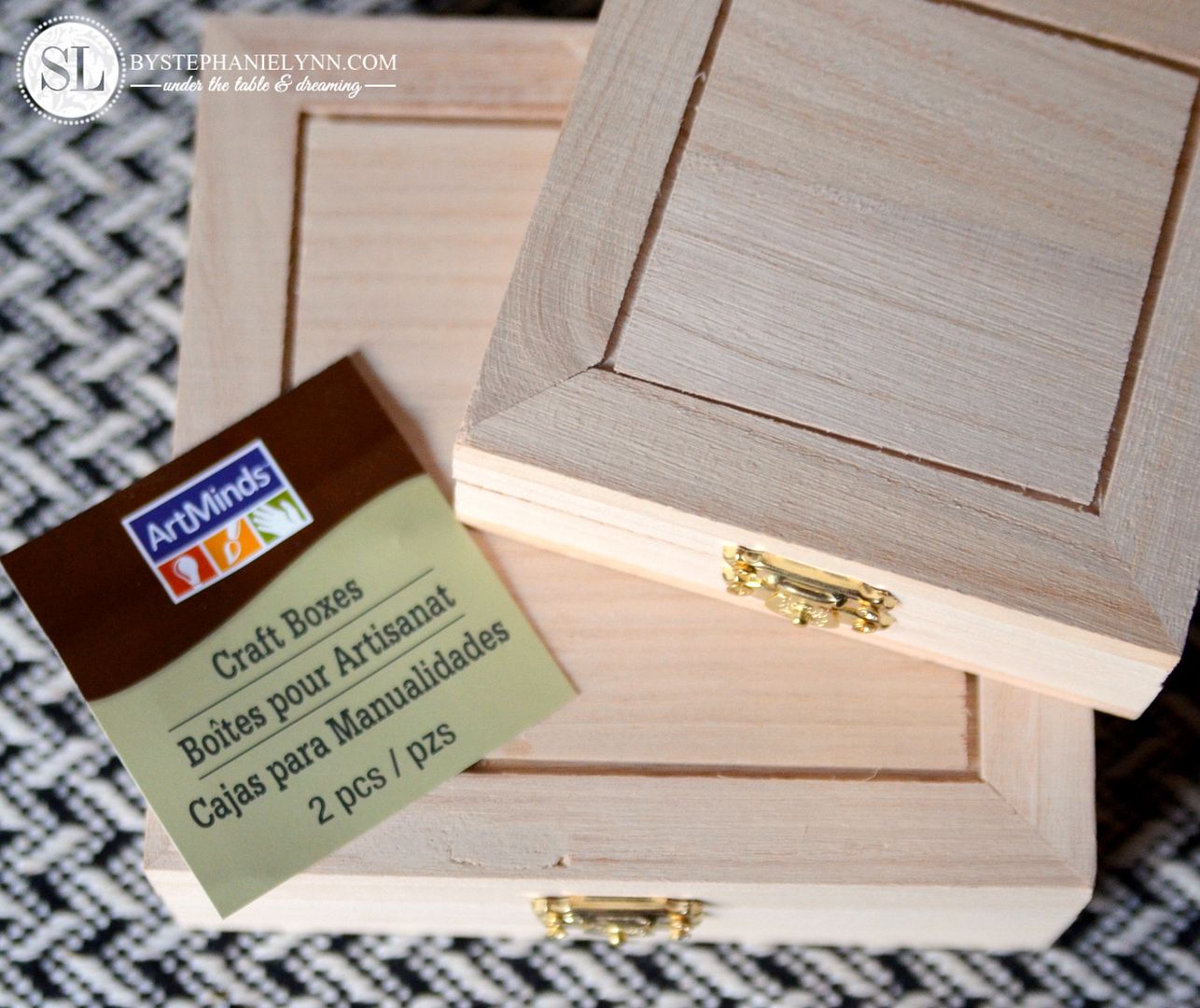 I found these wooden craft boxes at Michaels. They come in a set of two –
the smaller box (4 1/4 X 4 1/4) was used for this project.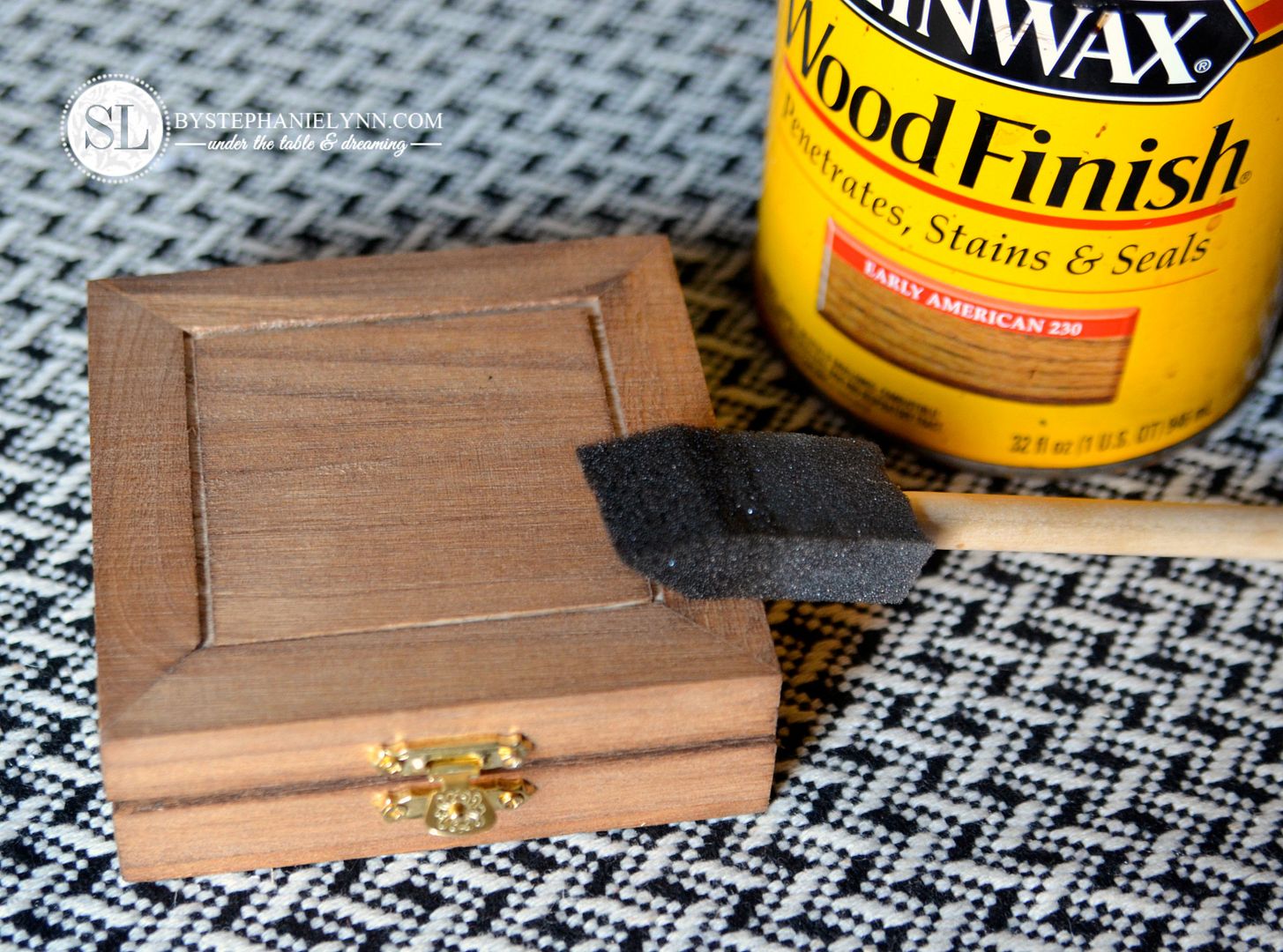 Since the box is unfinished it can either be stained or painted. I used the Early American stain left over from our easy tree ornaments.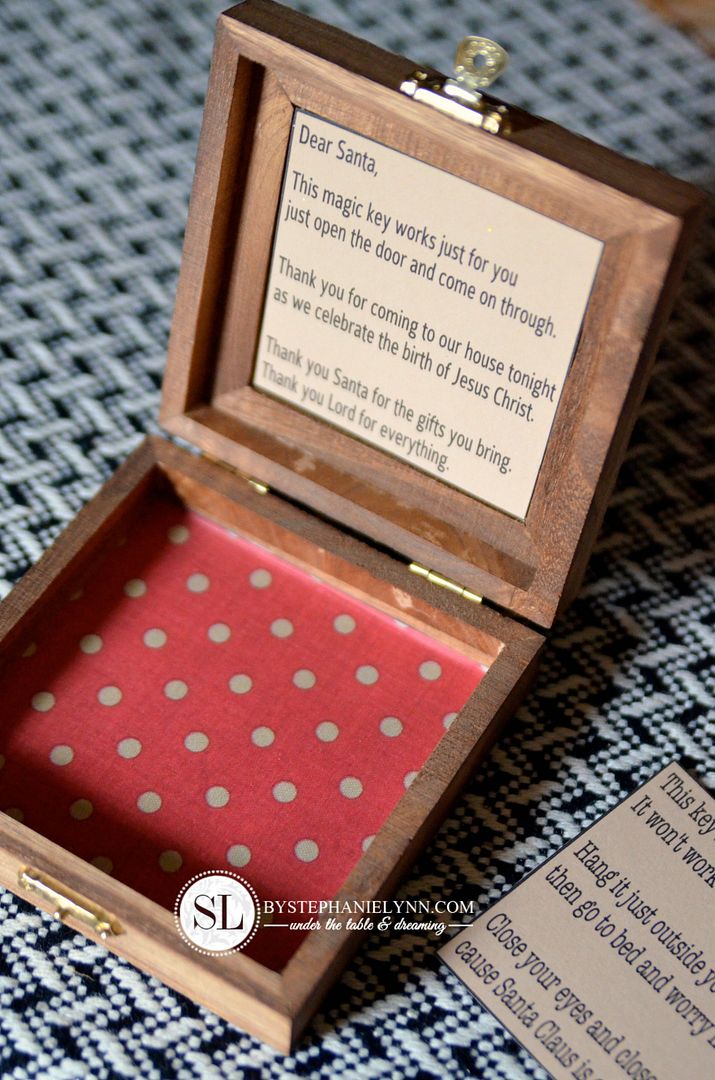 Once completely dry, the Magical Santa Key printable was added to the top of the inside lid – along with some decorative scrapbook paper, placed on the bottom.
Double sided tape or a thin coat of glue can be used to hold both in place.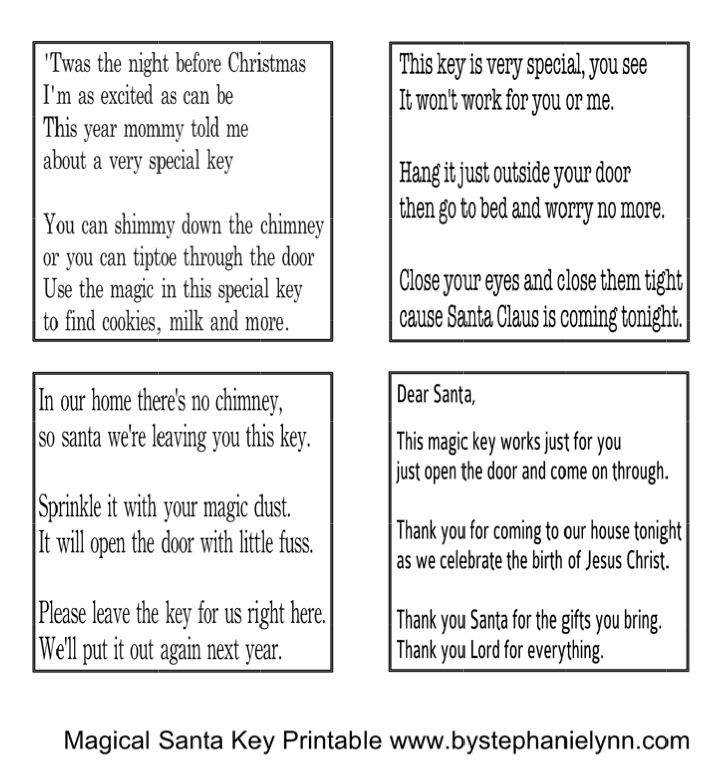 I made four different printable poems to perfectly fit the (4 1/4 X 4 1/4) smaller sized box. Simply print them here – Magical Santa Key Printable – right from your home computer.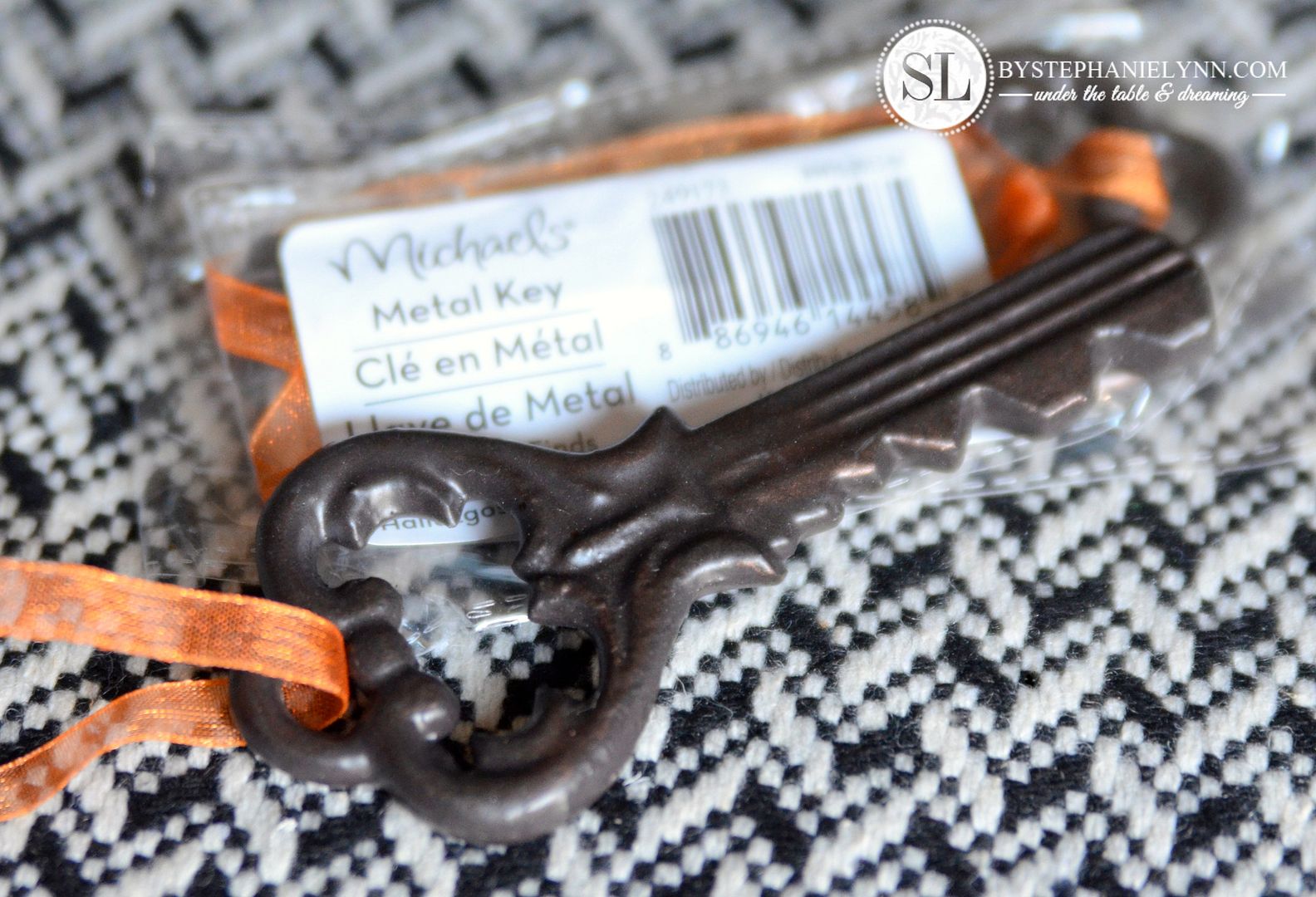 The metal keys also came from Michaels.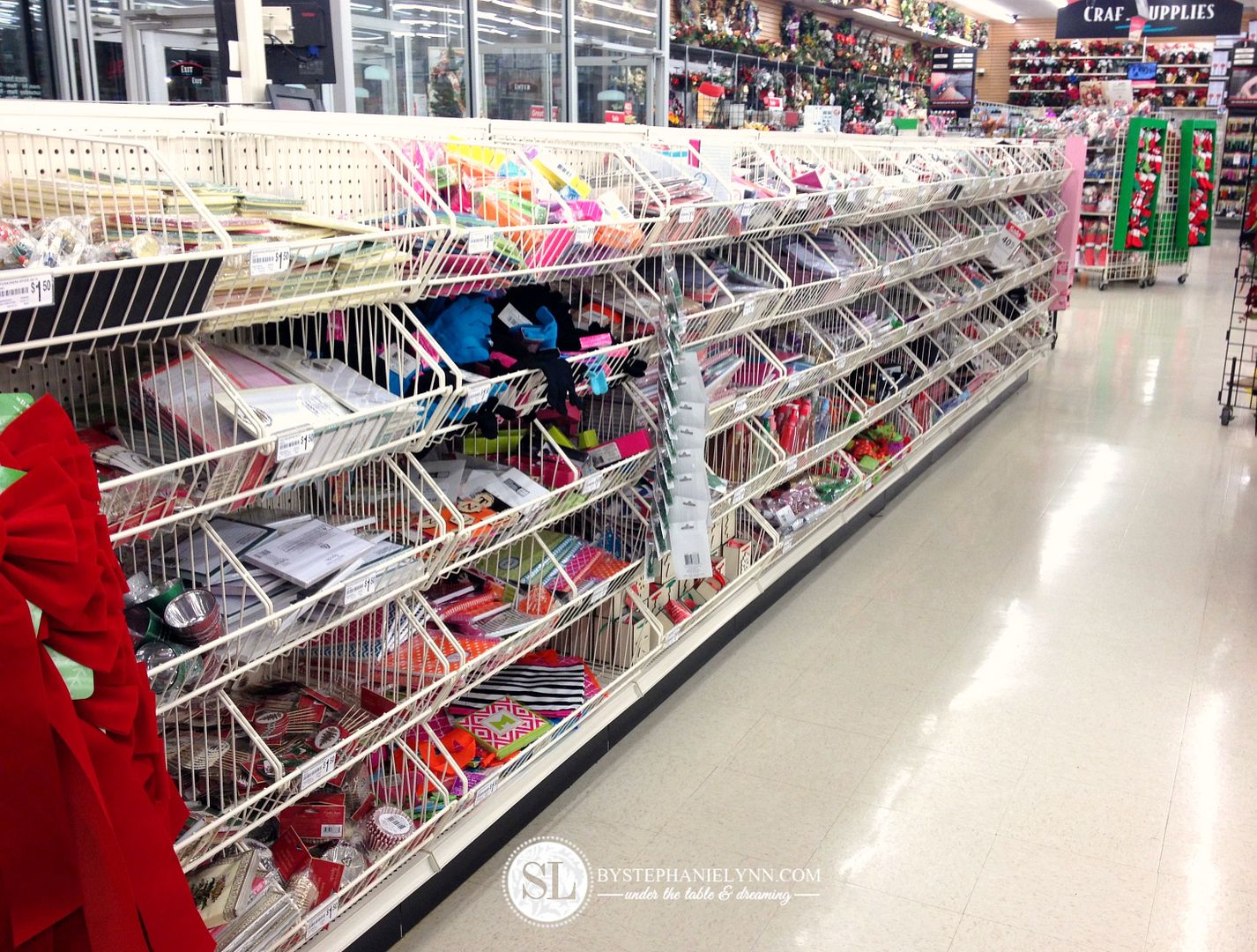 They were in the fun 'dollar spots' found near the front of the store.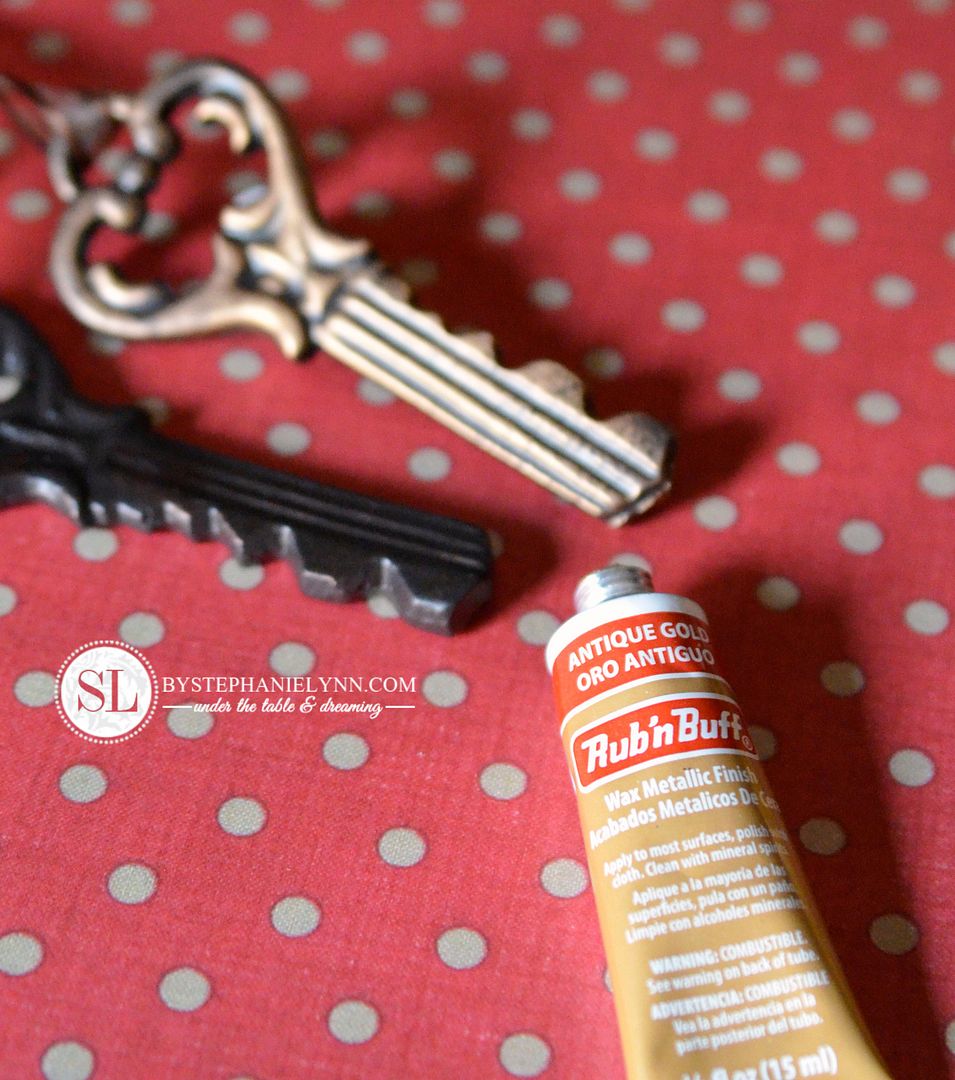 A tiny bit of Antique Gold Rub 'n Buff
 was applied to each key to brighten up the dark bronze finish.
Although this step is not necessary, I love the golden luster it adds to the keys  – I think it makes them more 'magical'.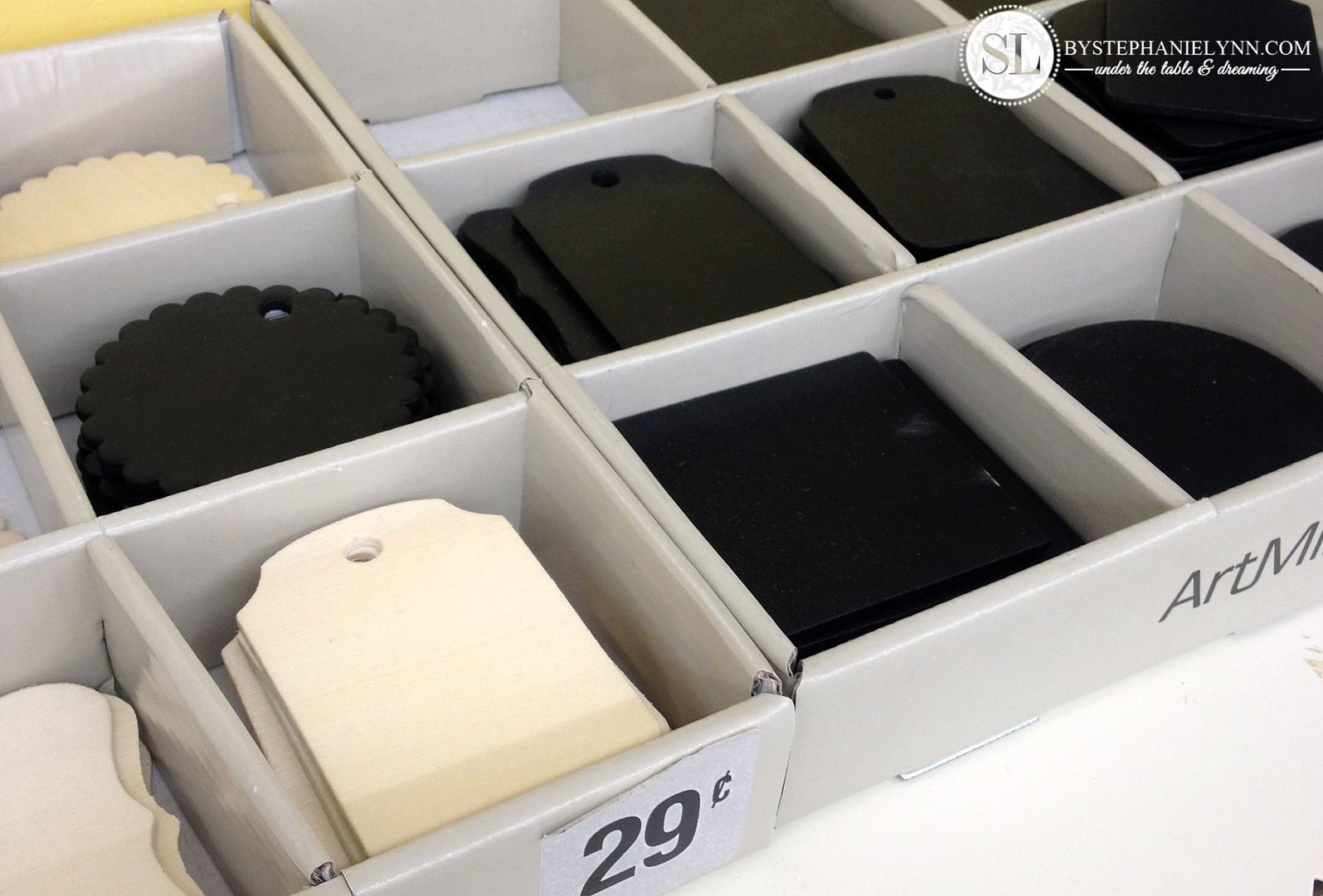 For the key tag I found these pre-cut wooden tags, again at Michaels. They an unfinished version as well as a chalkboard version for just 29 cents a piece.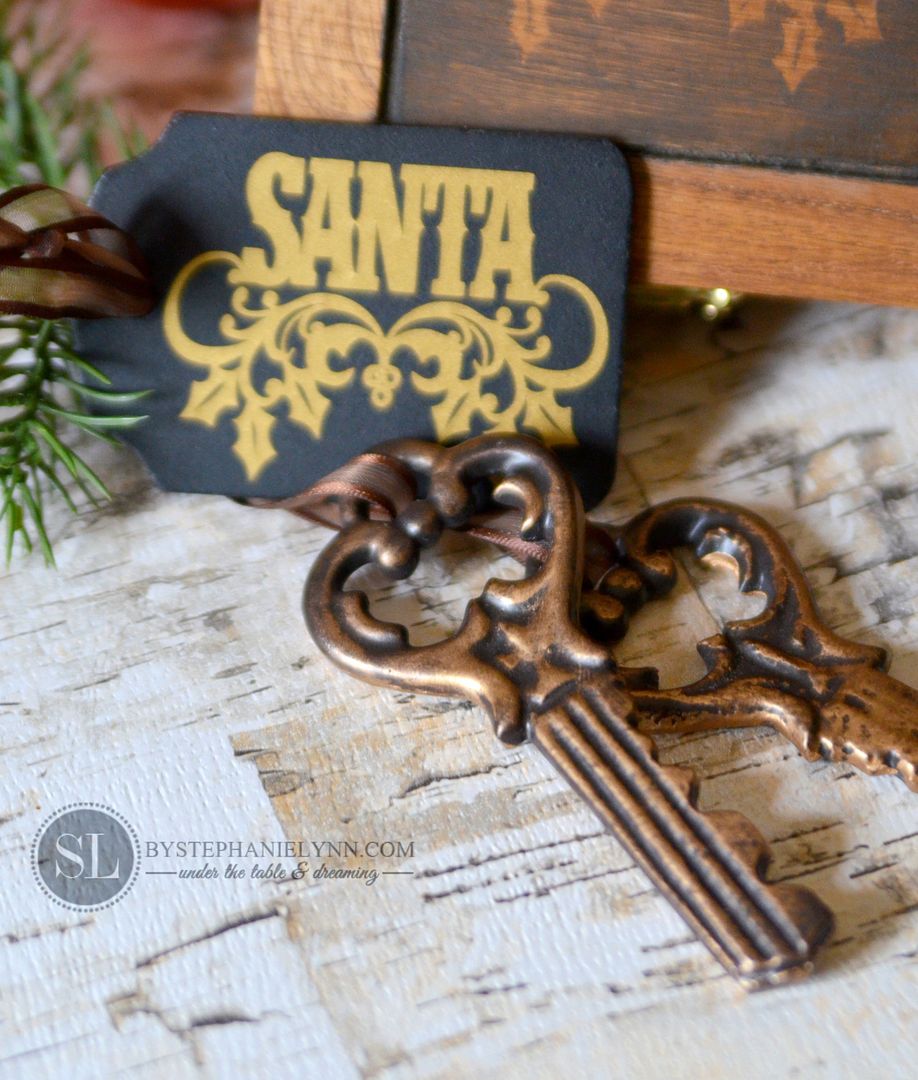 I picked up the chalkboard version and used my Silhouette to cut a vinyl label.
The keys and tag were tied with some ribbon – long enough to hang from the front door knob on Christmas Eve for Santa's arrival.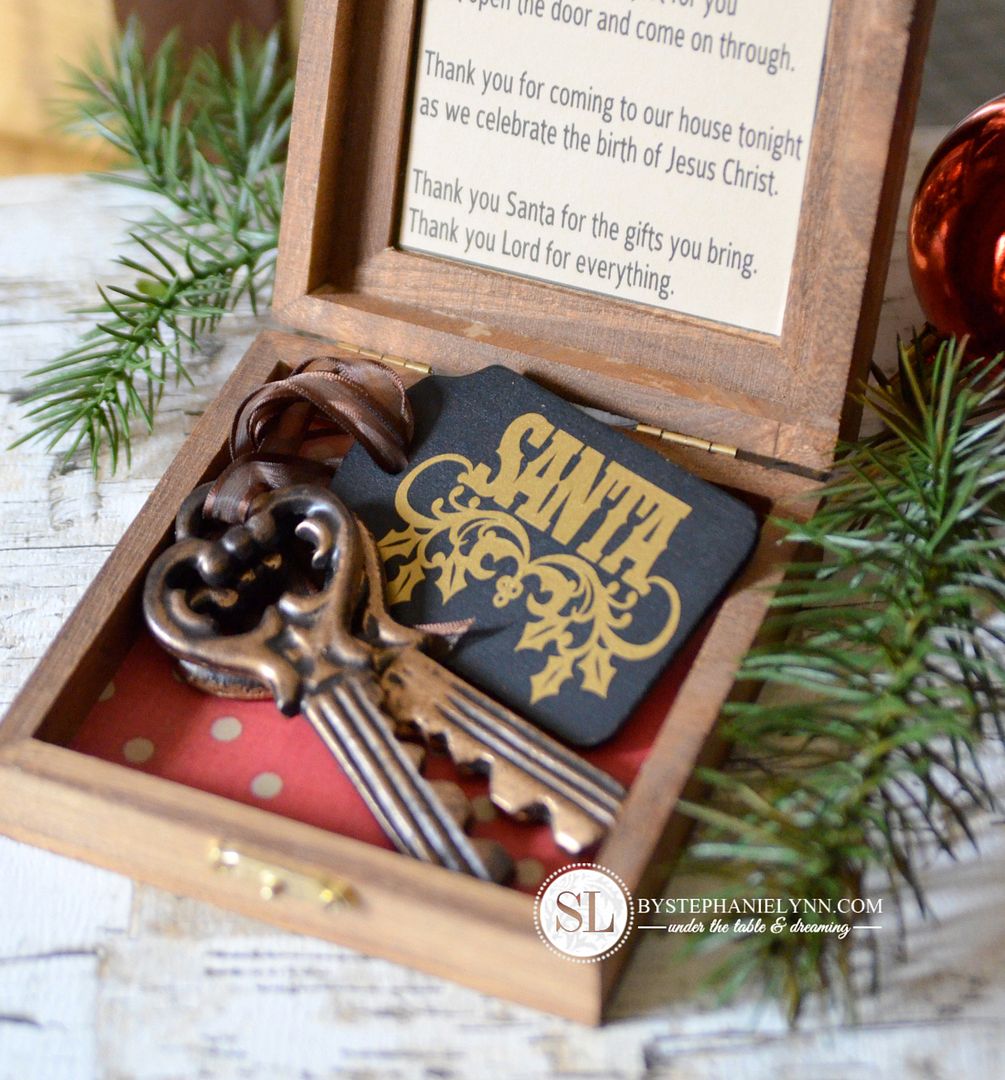 Until then, everything tucks safely away – right inside the wooden box.