Make a Holiday Wreath | Michaels Pinterest Party #MPinterestParty
Last week I had an amazing opportunity to join Michaels as they teamed up with Pinterest for their first round of in-store Pinterest Parties across the United States. I had so much fun spending the day with the creative staff and chatting with customers on a mission to make some of their pins a reality. While shopping, I've often wondered what fellow customers were working on and this was the perfect chance to ask without being 'that' crazy crafter.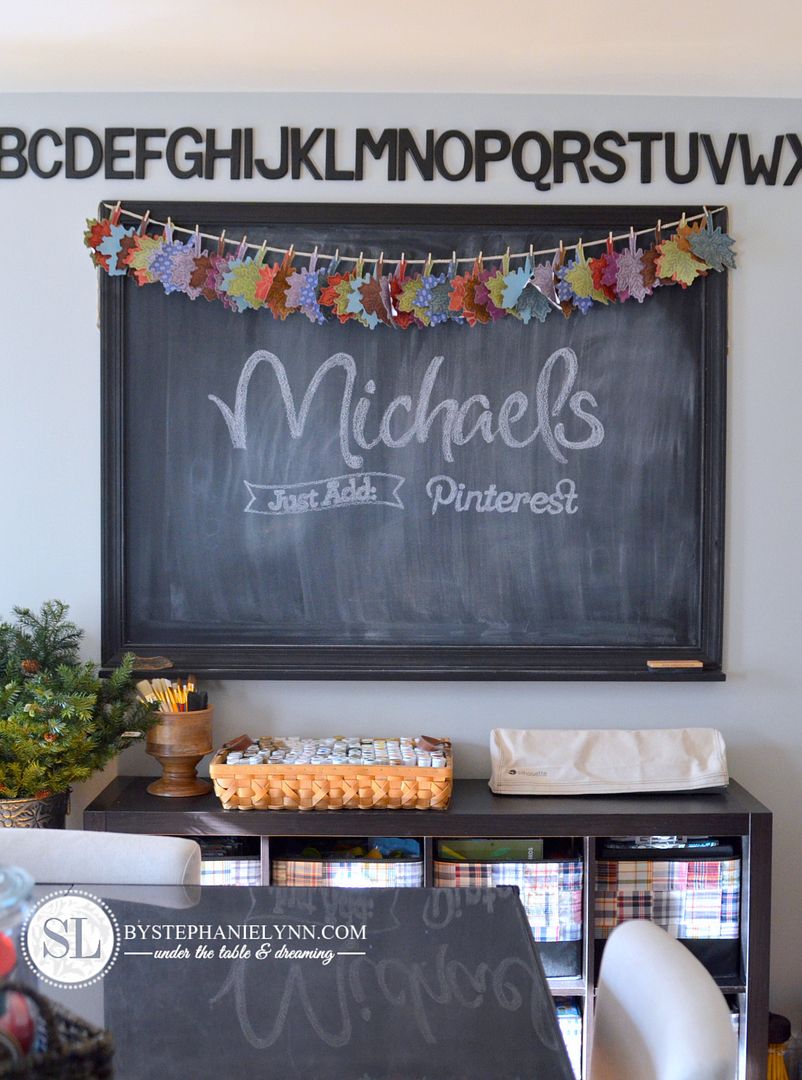 Along with hosting the in-store Pinterest party at Michaels, I also threw my own crafting party, at home – something I have wanted to do for the longest time.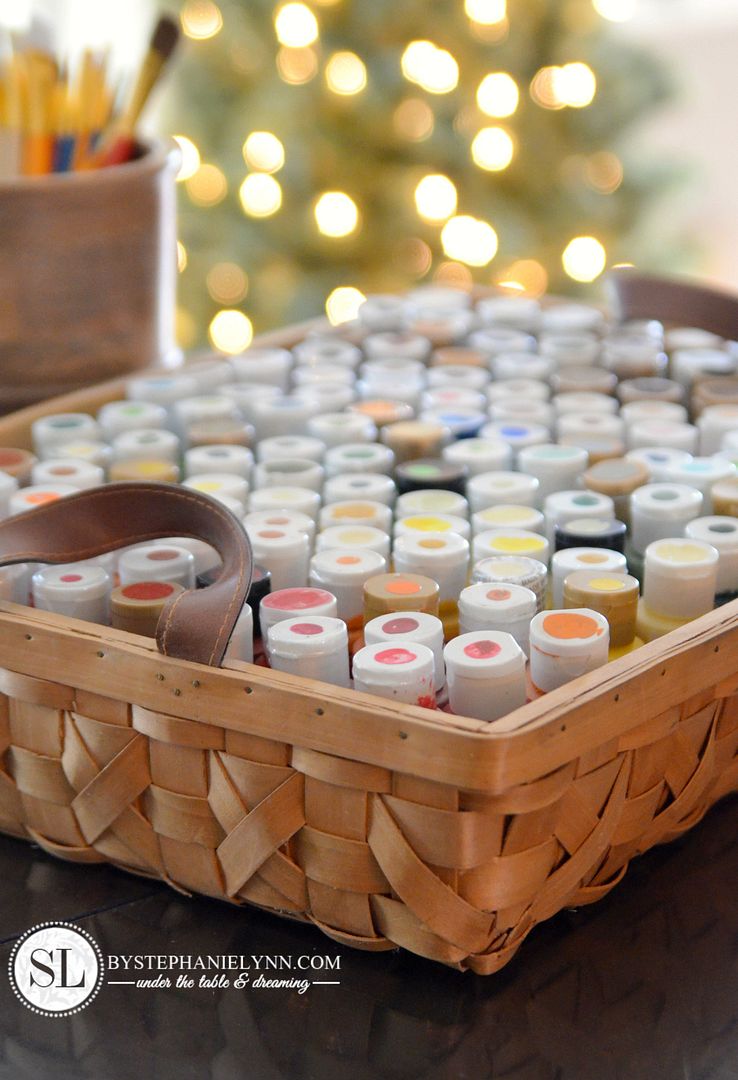 I'm a true believer that with a little inspiration everyone can be creative.
One of the biggest rewards of sharing ideas on this site is having the chance to see how others recreated them – infusing their own personal taste and creativity – and making them their own.

I was really excited to gather a few friends and pull some ideas for a fun day of crafting. I couldn't wait to see everyone's take on the ideas first hand.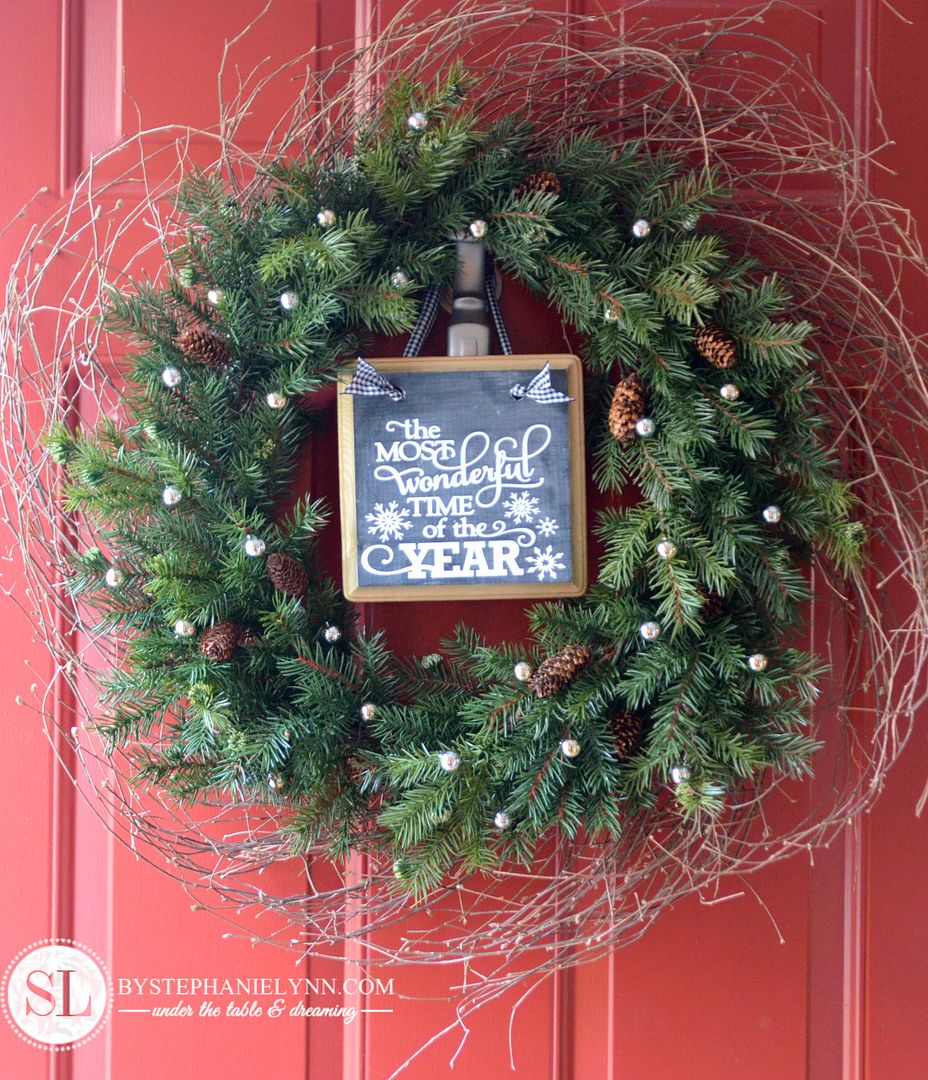 We started with this wreath tutorial and used the basic idea to make a holiday wreath – then personalized it with wooden plaques to hang in the center.
These are simple and easy to put together and can be customized to fit any holiday occasion or personal style.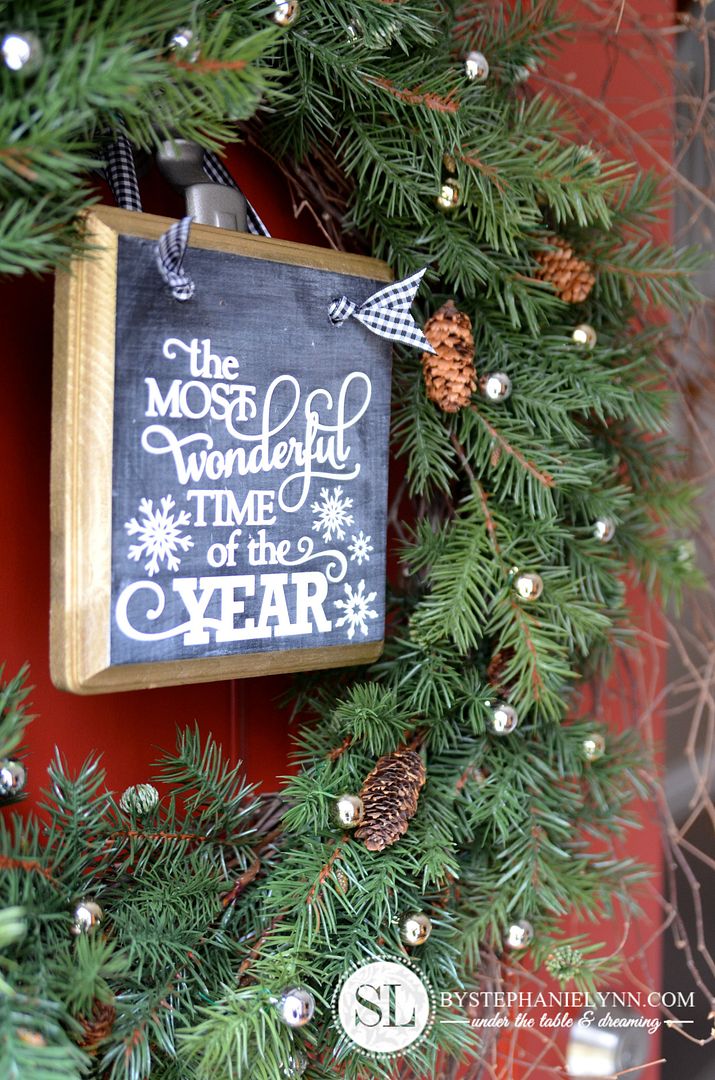 All of the supplies needed were picked up right at my local Michaels store and the step by step details are below.
Supplies Needed:
Unfinished Wooden Plaque
Paint, Scrapbook Paper, Decoupage, Vinyl (optional: see details below)
Twig Wreath
Artificial Pine Branch Sprays
Green Floral Wire (22 & 24 Gauge)
Mini Ball Ornaments (optional)
Ribbon
Additional Tools Needed: Hand Drill, Paint Brushes, Wire Cutters, Scissors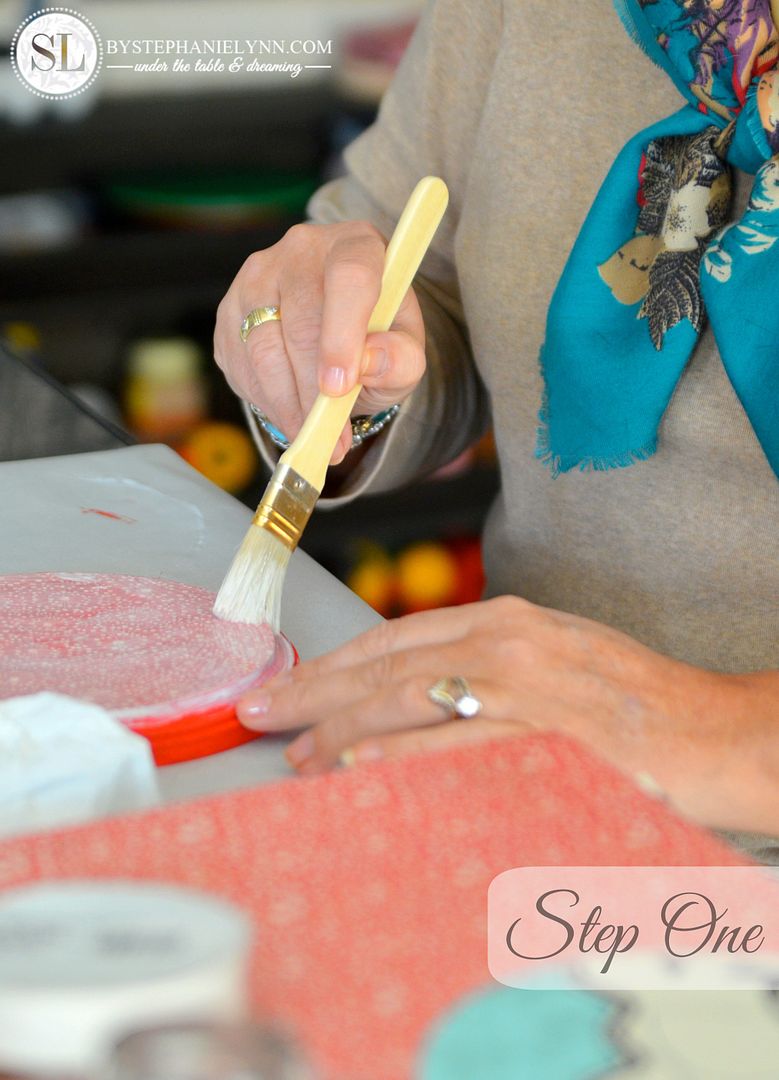 Step One: Decorate the Plaque
We started with the wooden plaques so they would have time to dry as we took a break to grab some snacks.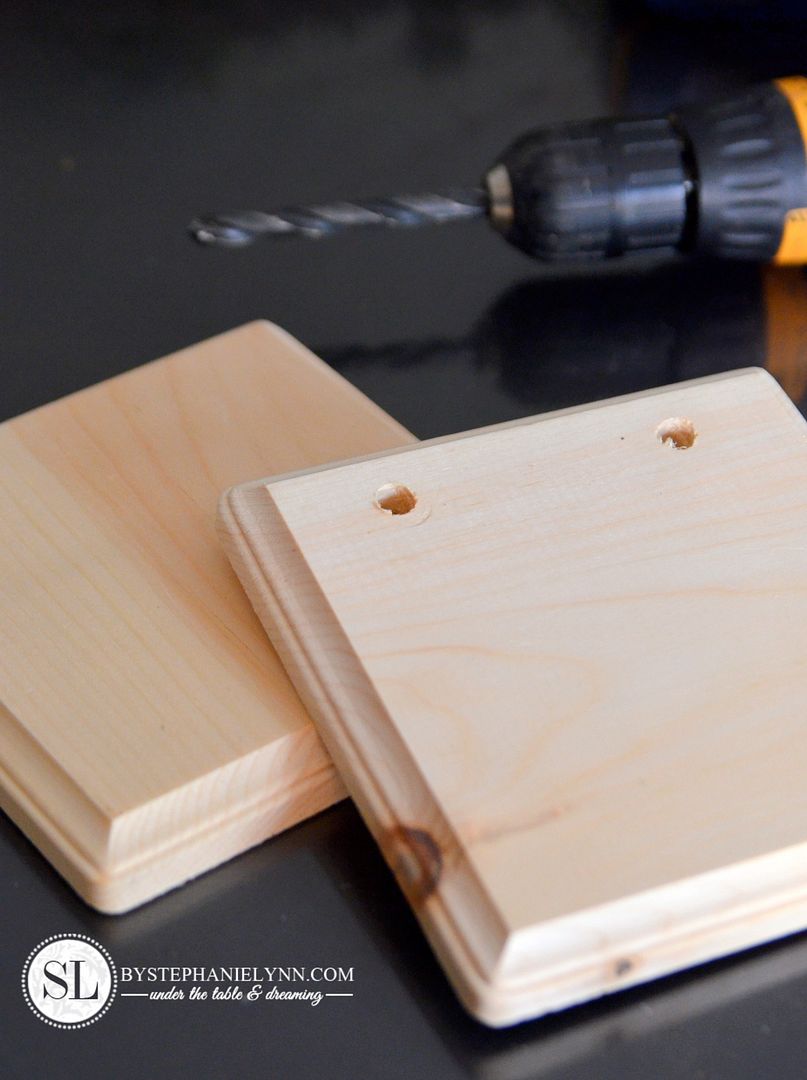 Our wooden plaques were found in the unfinished wood section of Michaels. They come in 7 inch circles and 7 x7 squares are just under $2 a piece.
Prior to the party I drilled two holes into each plaque, as shown above, for hanging.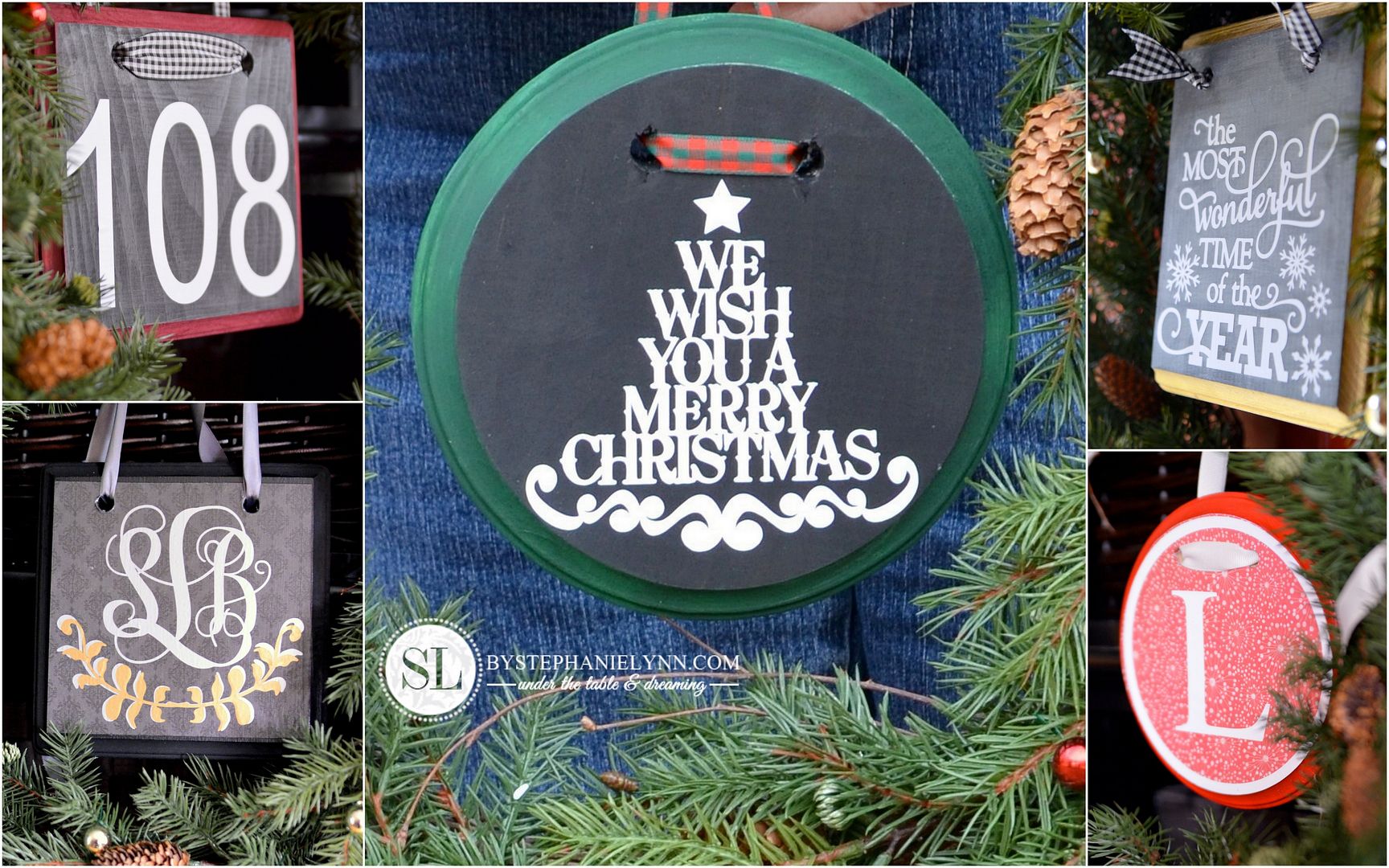 There are so many different ways to finish the plaques – this is where the individual creativity and personal tastes shine through.
Some were painted with acrylics and chalkboard paint – while others were decoupaged with decorative scrapbook paper.
To personalize them even more, I used my Silhouette machine to cut some vinyl. The possibilities are endless – we used house numbers, seasonal sayings and monograms.
(p.s. Michaels now carries Silhouette supplies!)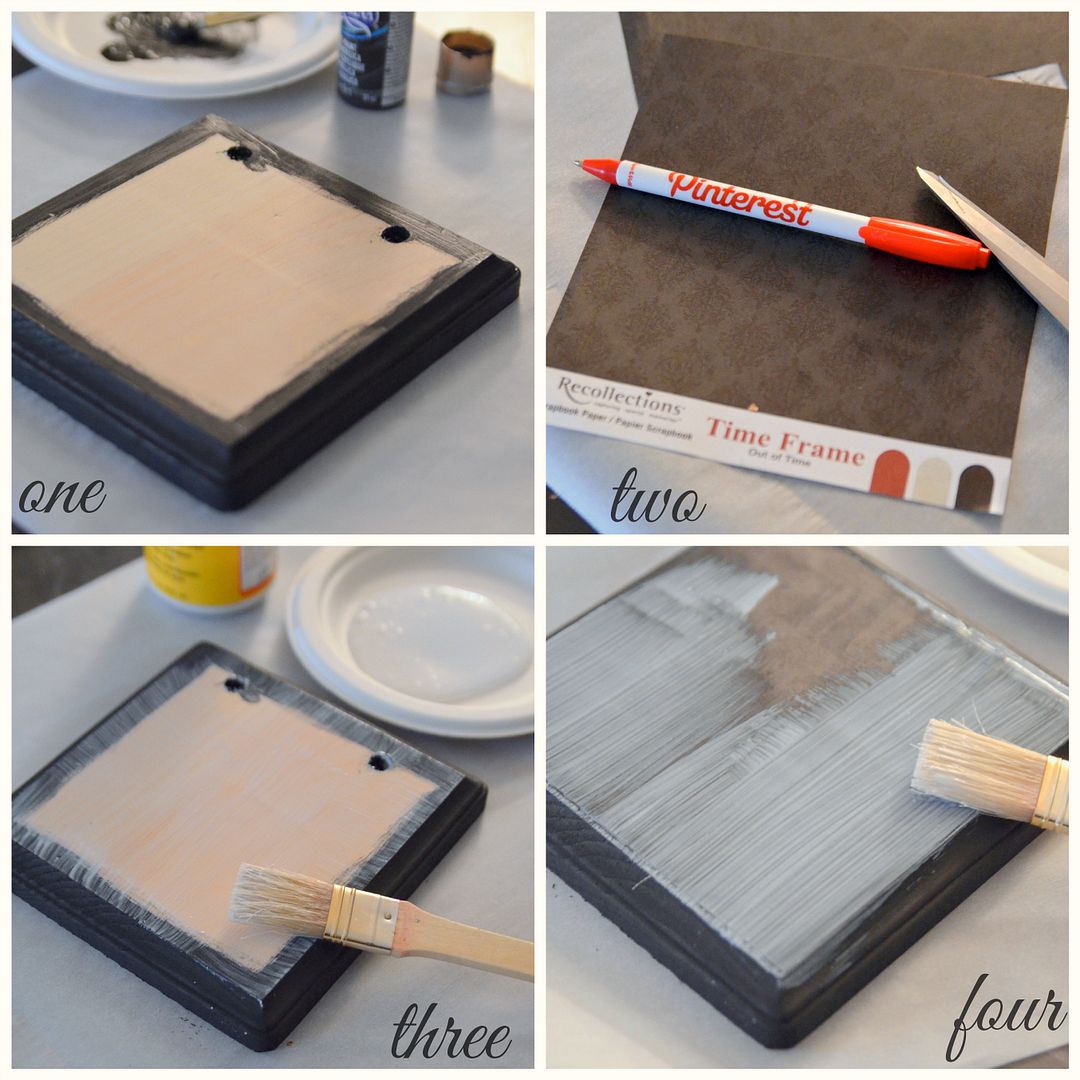 For the decoupaged plaques:
1-Paint the edges of the plaque with acrylic paint.
2-Cut a piece of scrapbook paper for the front.
3-Brush a light coat of Mod Podge onto the plaque, as well as the back of the scrapbook paper. Position the scrapbook paper on top the plaque and smooth flat.
4-Brush a light coat of Mod Podge on top the scrapbook paper and let dry.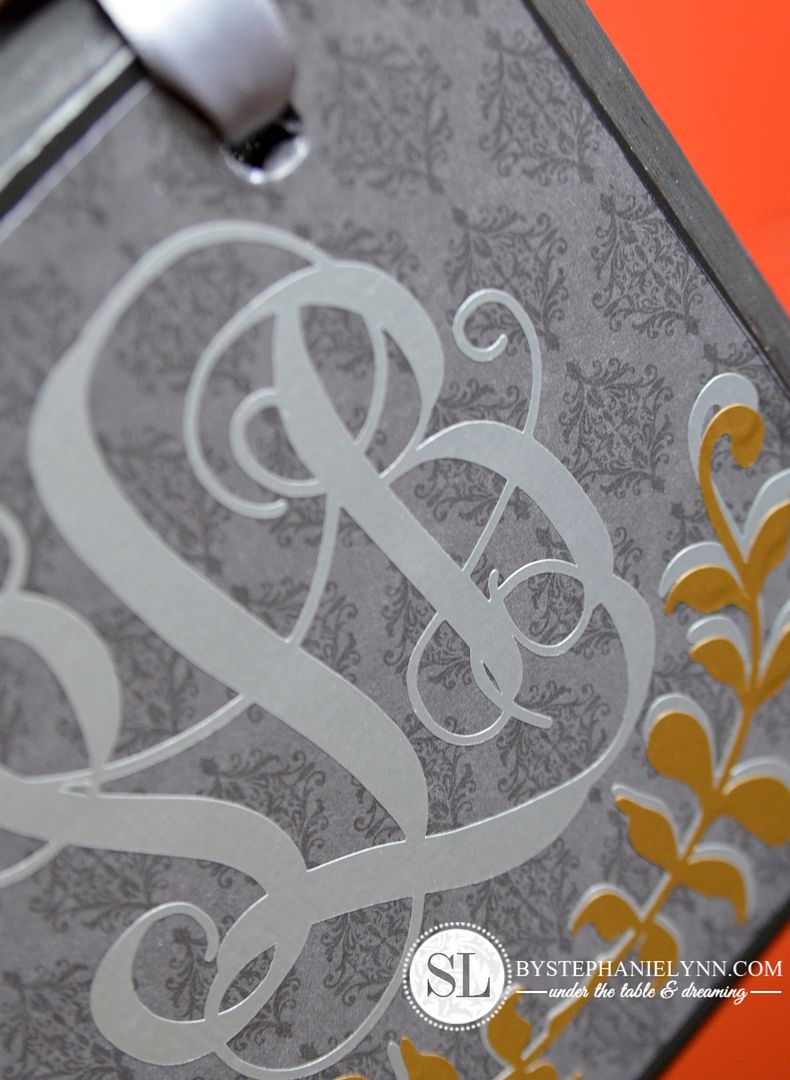 The Mod Podge (decoupage) will dry clear, as shown above,  so it is very forgiving.
The plaque can then be decorated – we added some vinyl to ours.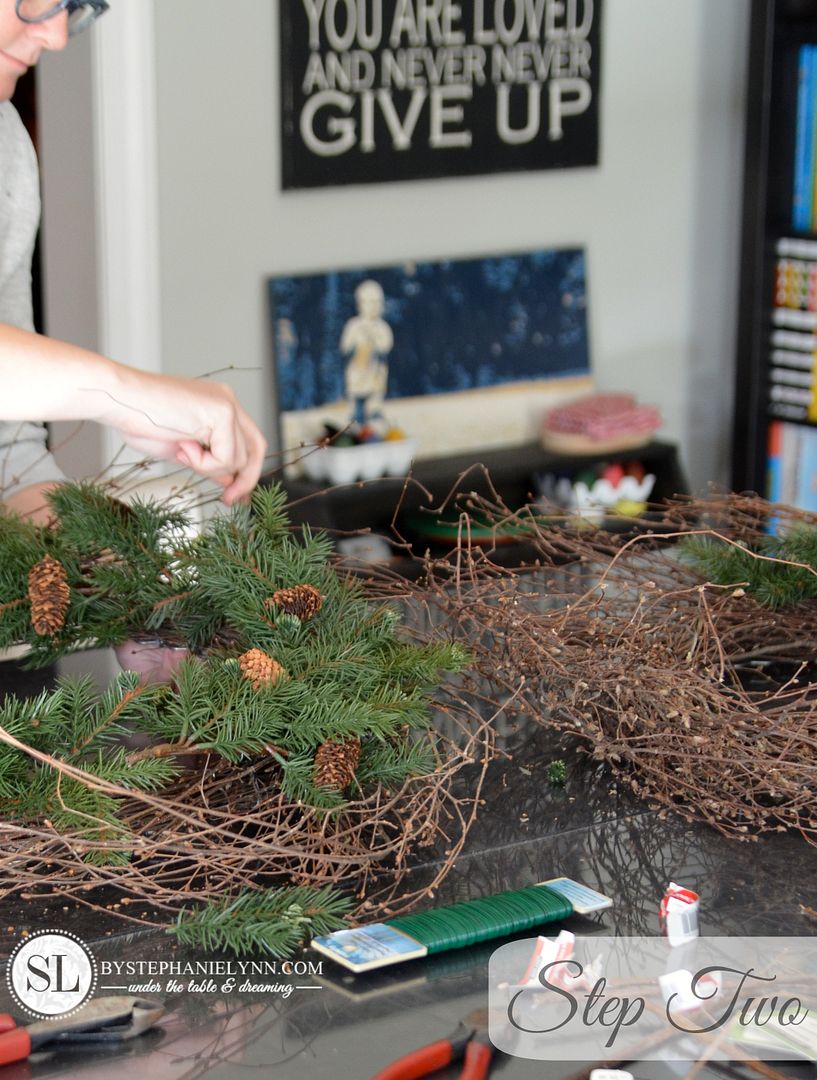 Step Two: Make the Wreath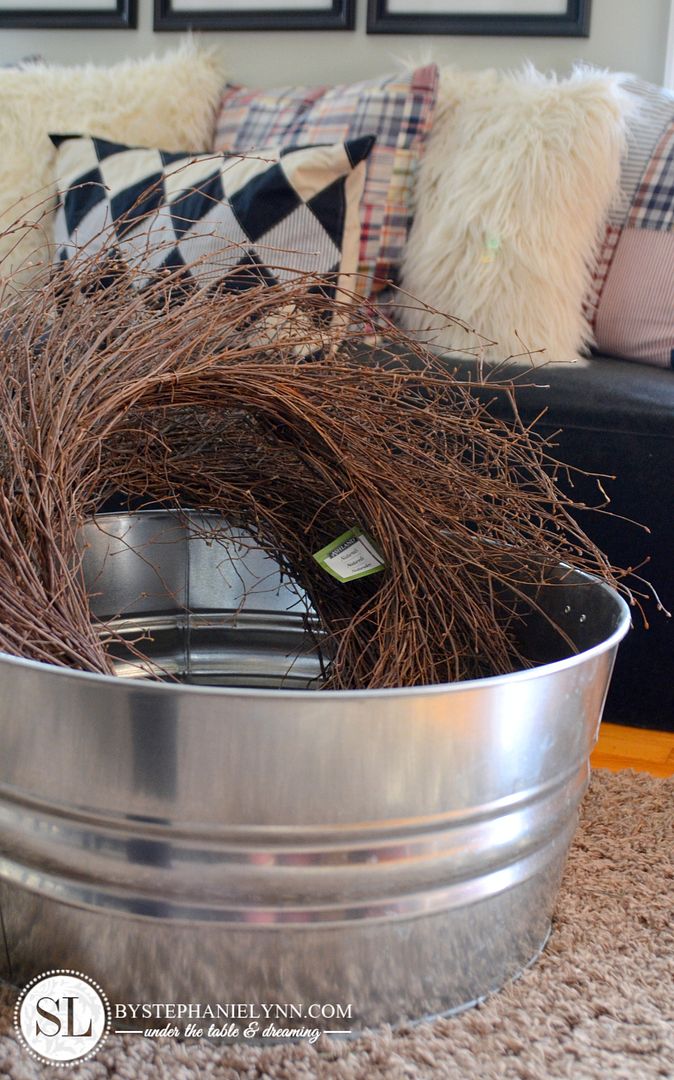 We used 24 inch Willow Twig Wreaths by Ashland found in right in the Floral Department.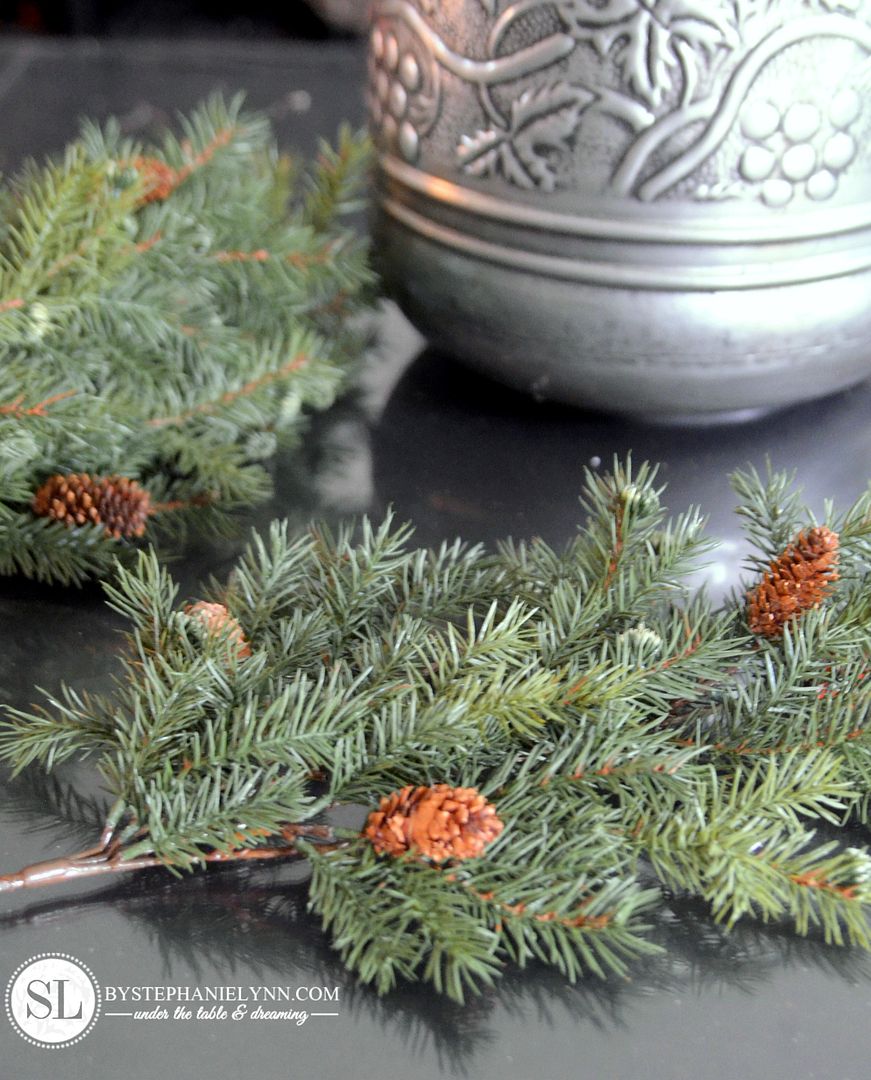 For the greens I found these artificial tree branch sprays, also by Ashland. I love these particular sprays because they are made of a durable plastic like material and are perfect for the outdoors- if your wreath will be exposed to the elements. They are also very life like in person.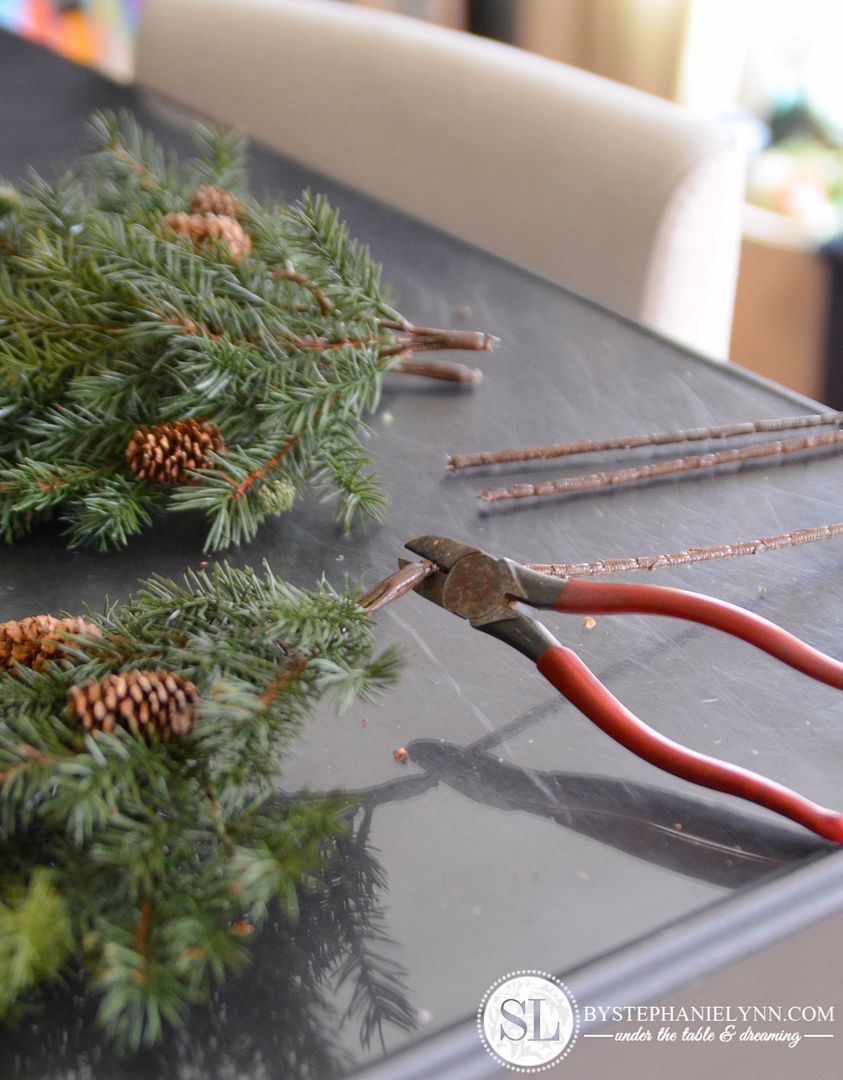 To cover the wreath we used a total of four sprays.
The stems were first cut down with wire cutters.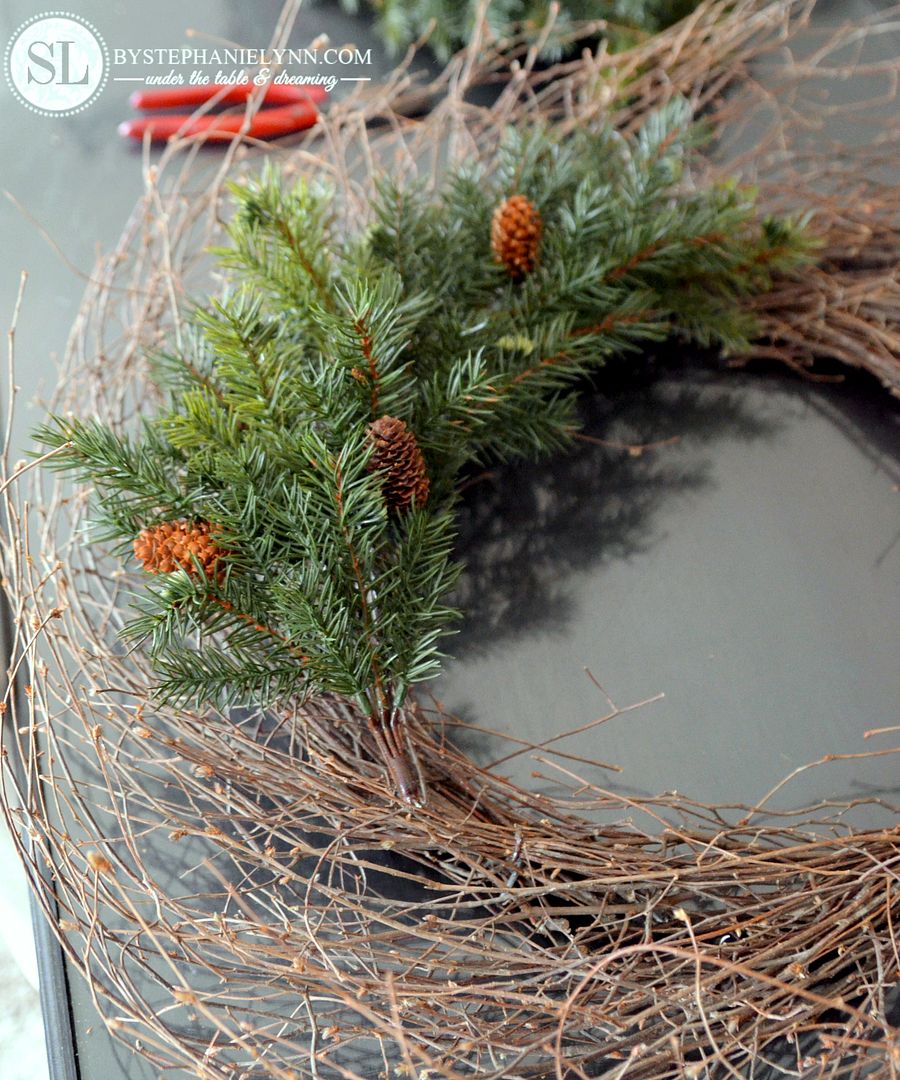 Then each spray was slightly bent to conform to the shape of the wreath – and attached with 22 gauge floral wire.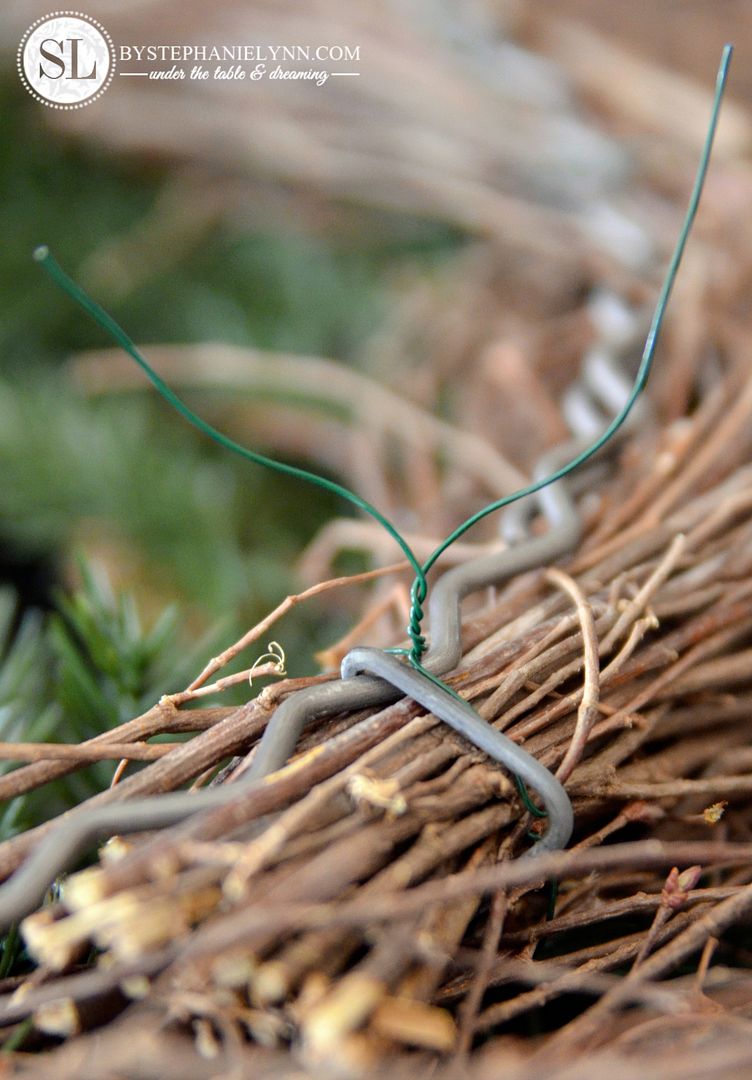 The floral wire was simply looped around the spray and wreath – and twisted on the back, as shown above. We used three pieces of wire, evenly spaced out, for each spray.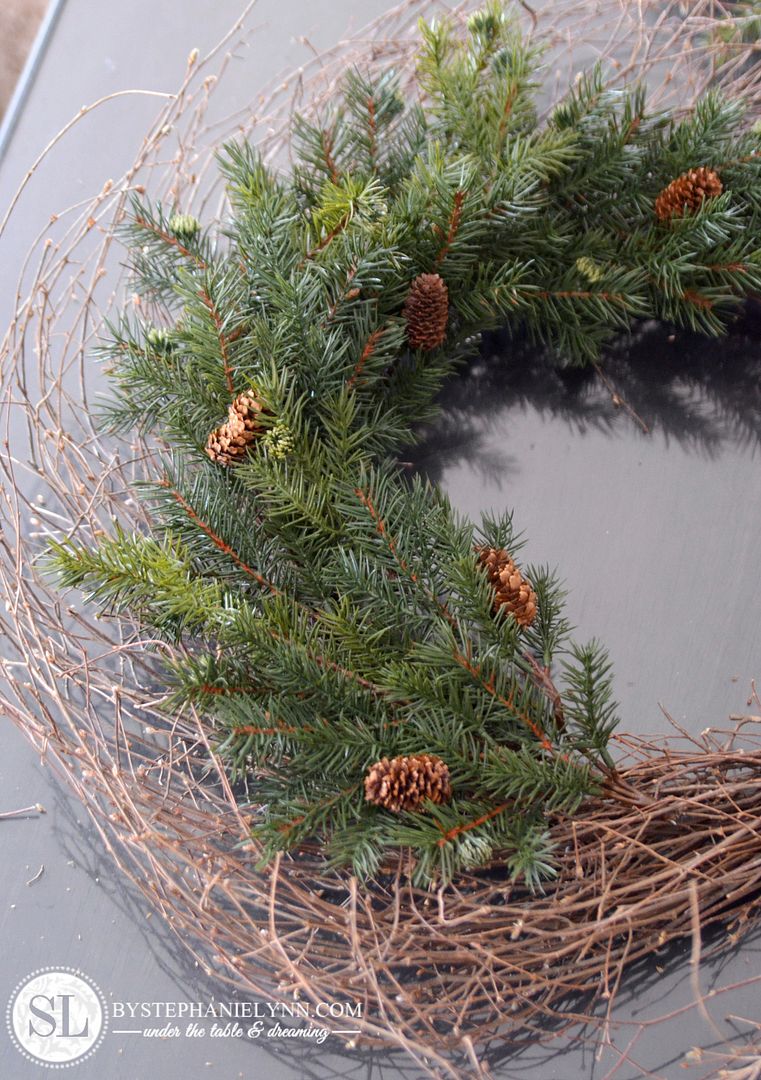 As we worked our way around the wreath, each spray over lapped the next – just a bit – until the entire center circumference was covered.
Once complete, any extra wire was trimmed from the back of the wreath and the cut end was tucked into the twigs.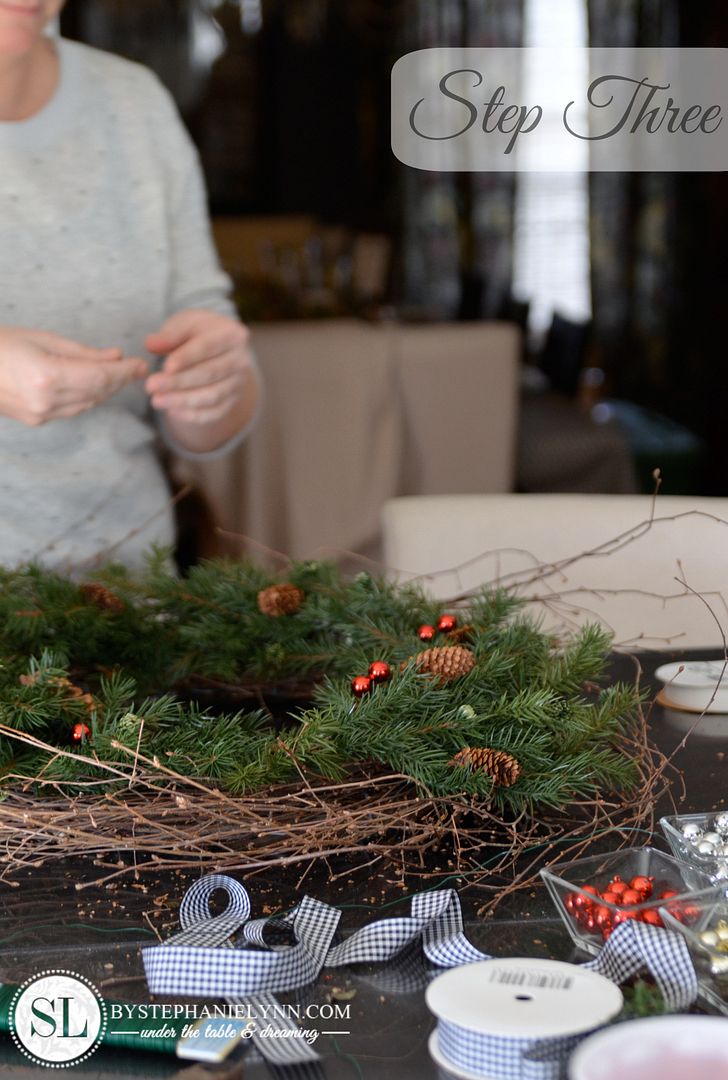 Step Three: Embellish the Wreath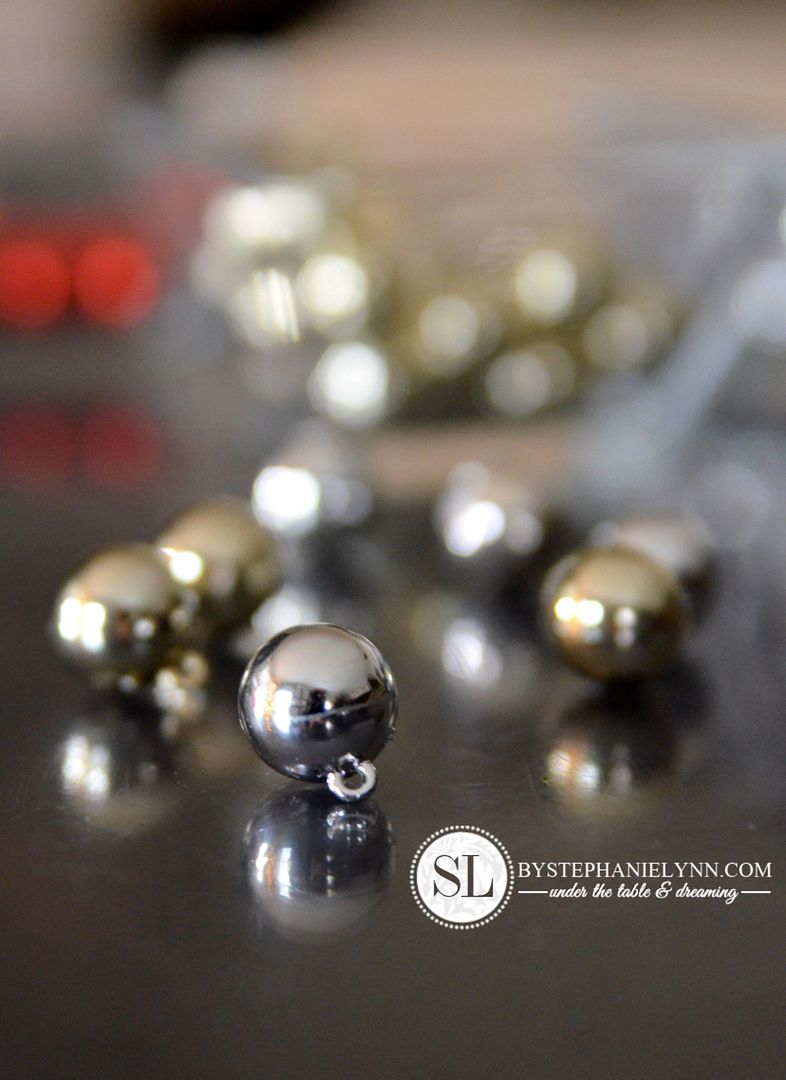 We used mini ball ornaments to embellish our wreaths. These particular balls are from the Michaels Merry Minis line and are plastic so they will withstand the outdoor elements.
We simply attached them with 24 gauge floral wire.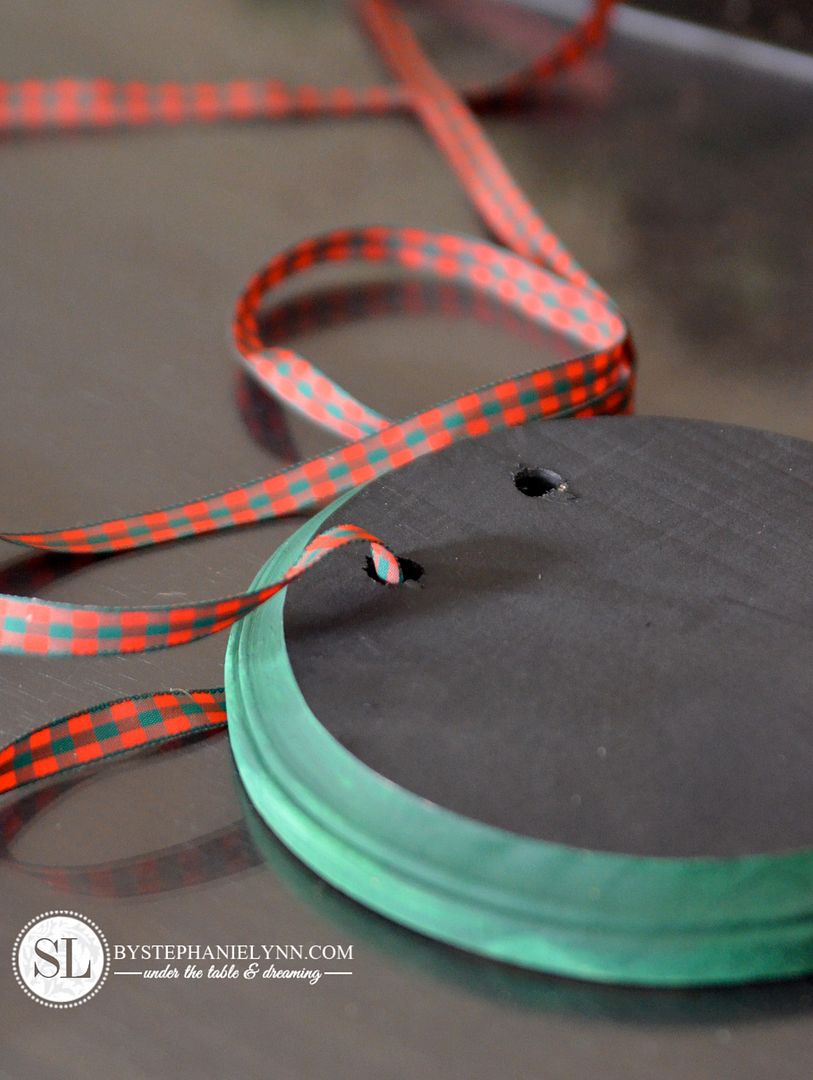 Our personalized plaques were then tied to the wreaths with ribbon to finish them off.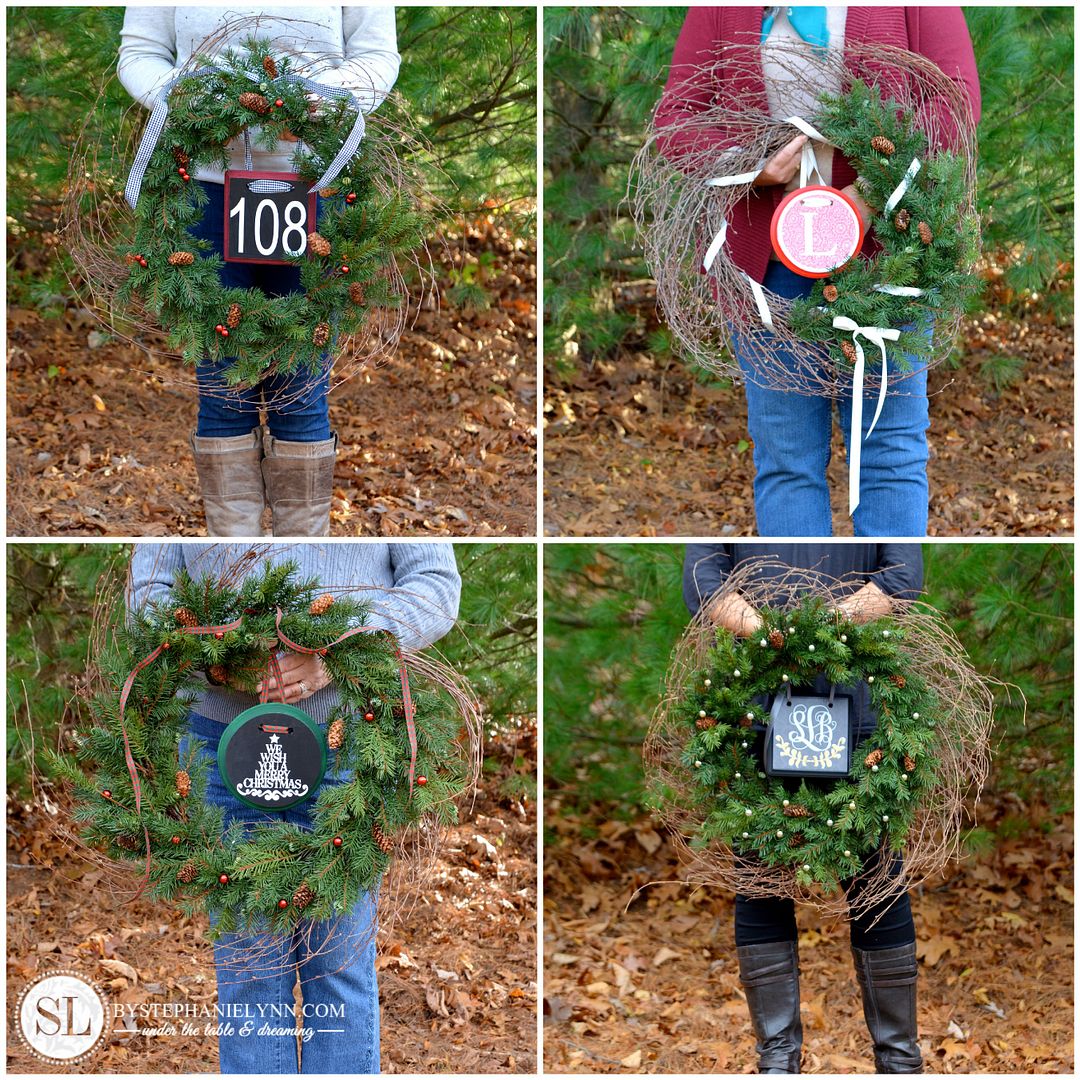 I just adore how each wreath has its own personal look – all made using the same basic concept.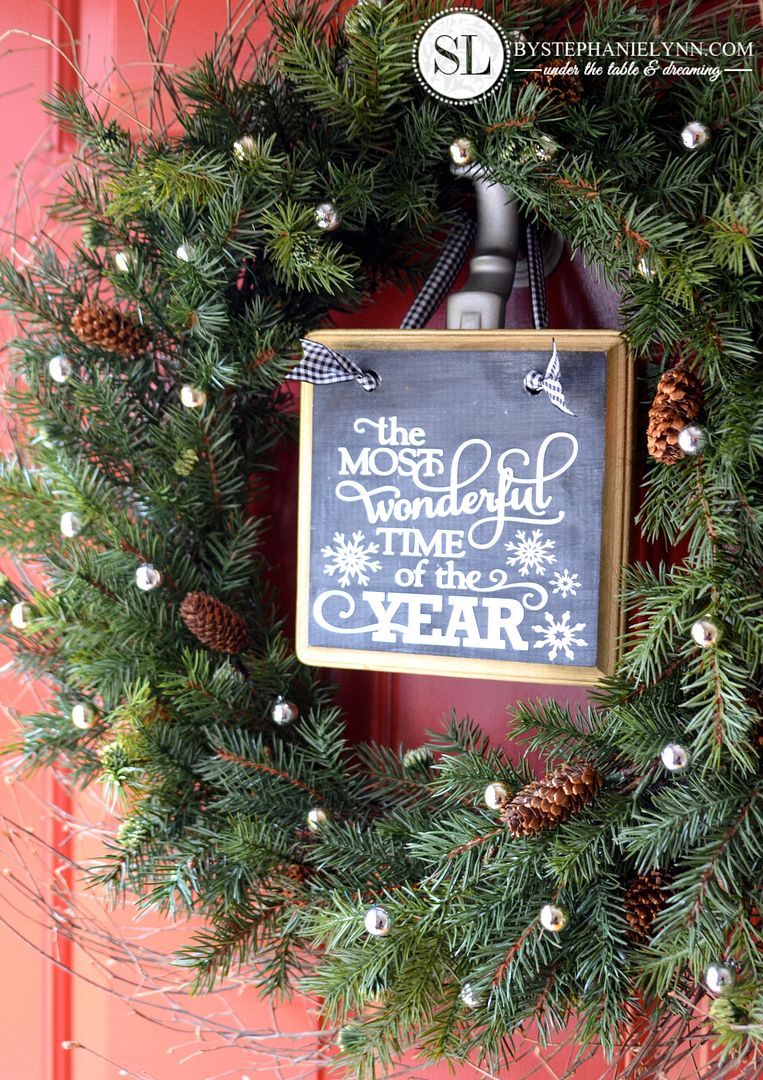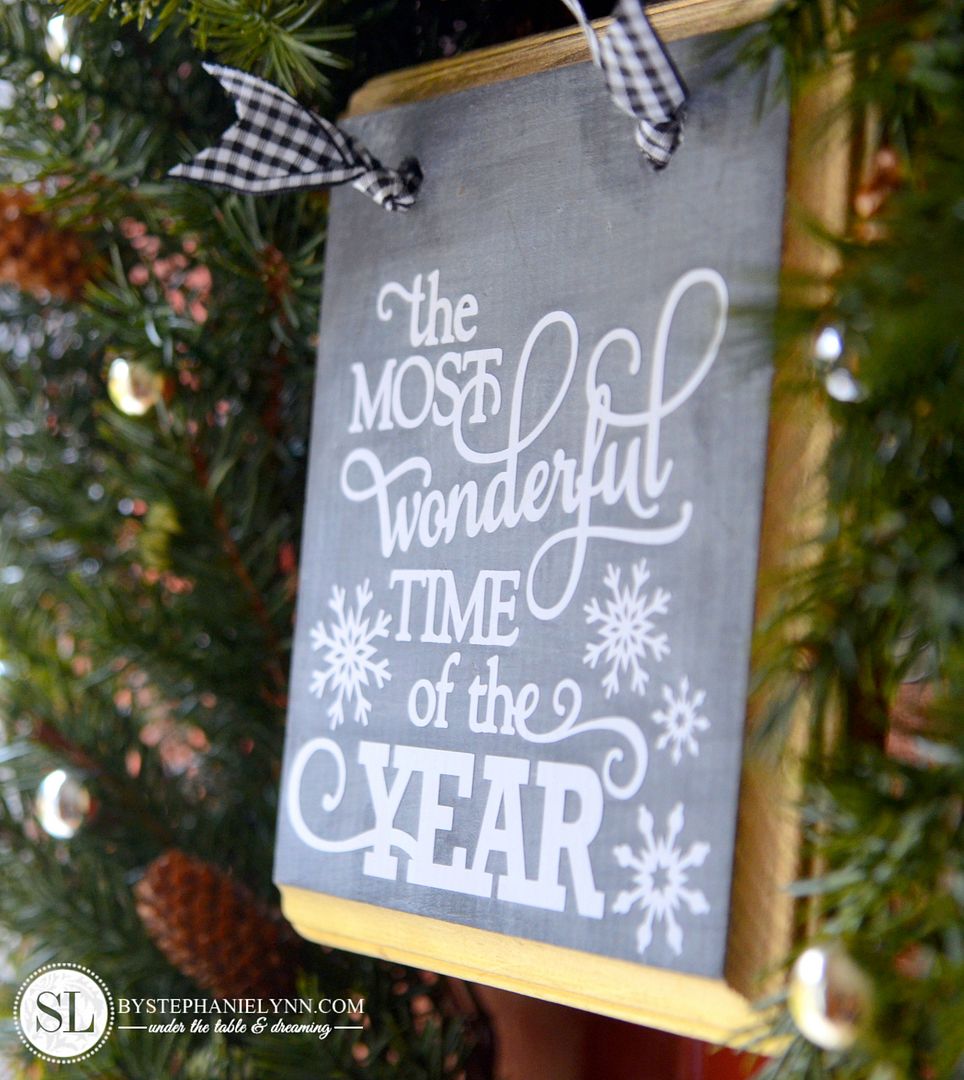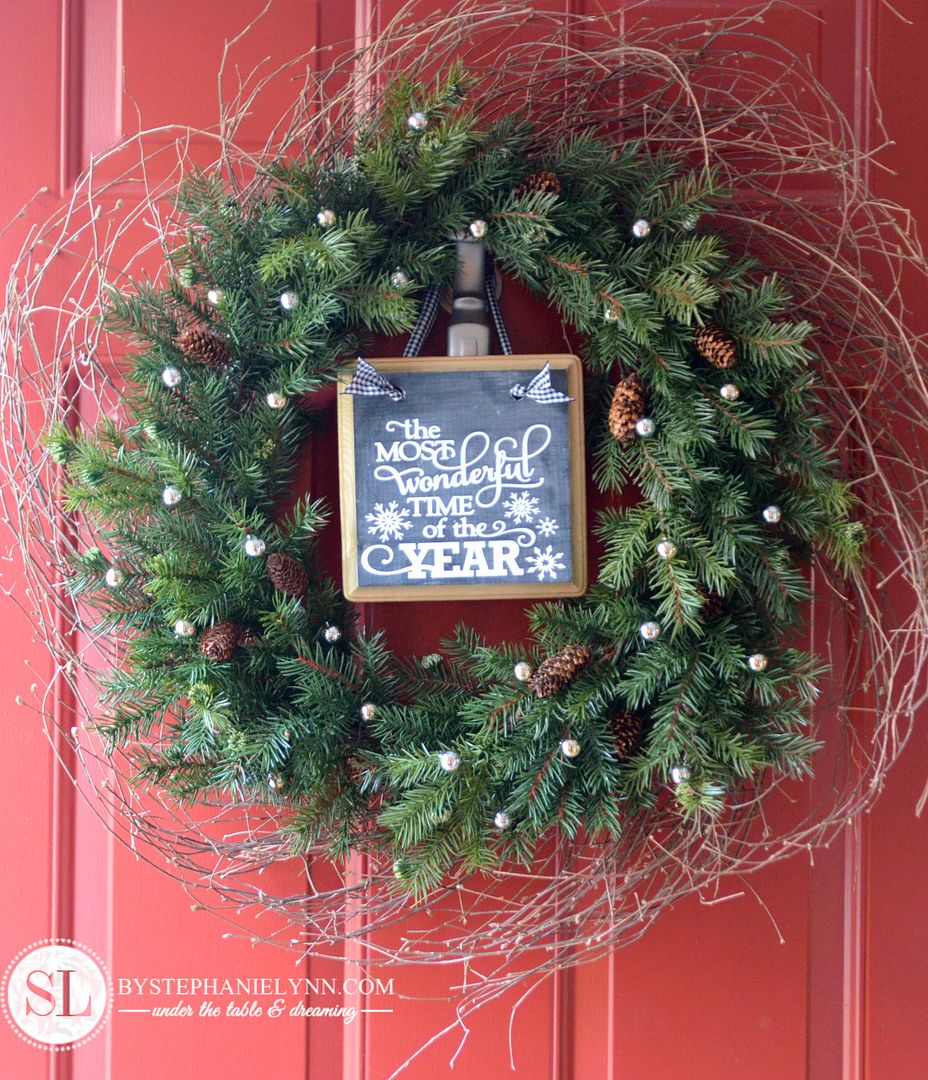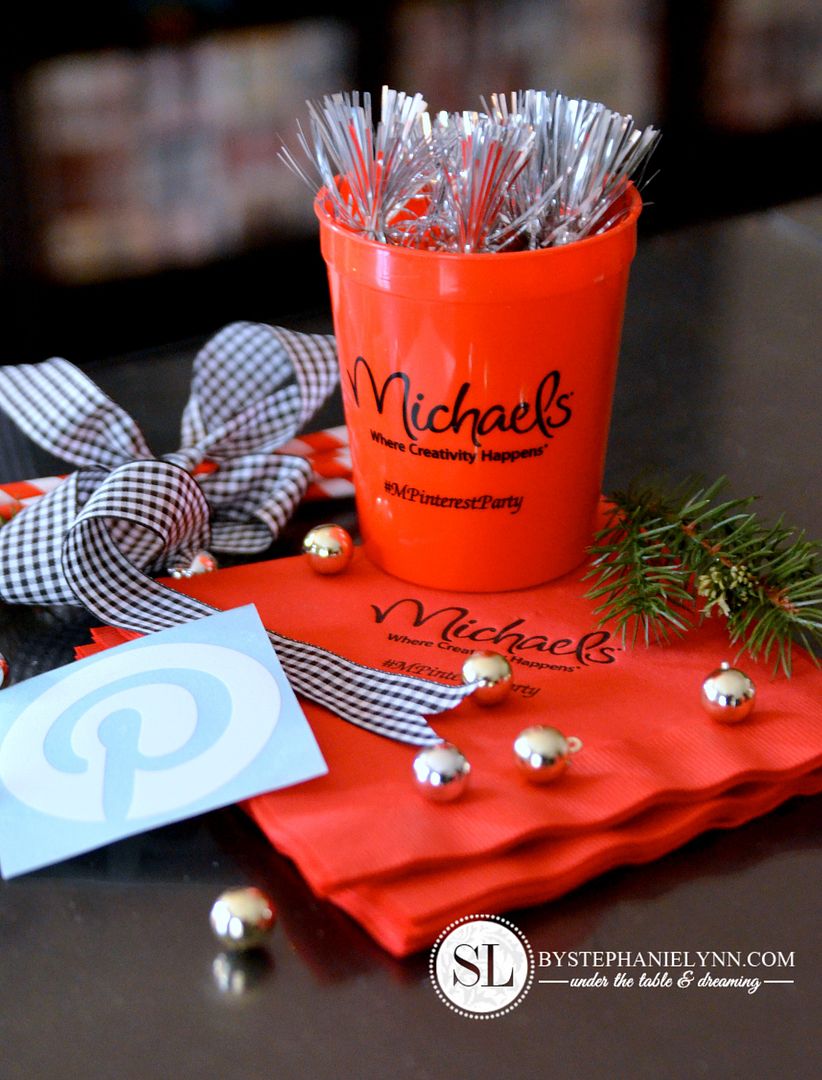 To see how others are  making their pins a reality, follow the hashtag #MPinterestParty.
Oh, and see those festive party supplies above … they are from Michaels too! They now offer customizable supplies like cups, napkins and balloons available online to
personalize and style your next event.
I can hardly wait to start planning our next crafting party!
This post is brought to you by Michaels. The opinions read here are entirely my own.
For some pre-season holiday inspiration, the Michaels Décor Guide has a lot of great ideas and projects to spread the holiday cheer. Navigate through the online version or pick up a copy at your local Michaels!