Plaid Fabric Wreath – How to Make a Rag Wreath | If you are looking for an incredibly easy handmade wreath for the holidays – this rag wreath would be the answer. It can be made with any color or patterned fabric to coordinate with your holiday decor and requires just a few simple supplies to create … (no crafting experience necessary).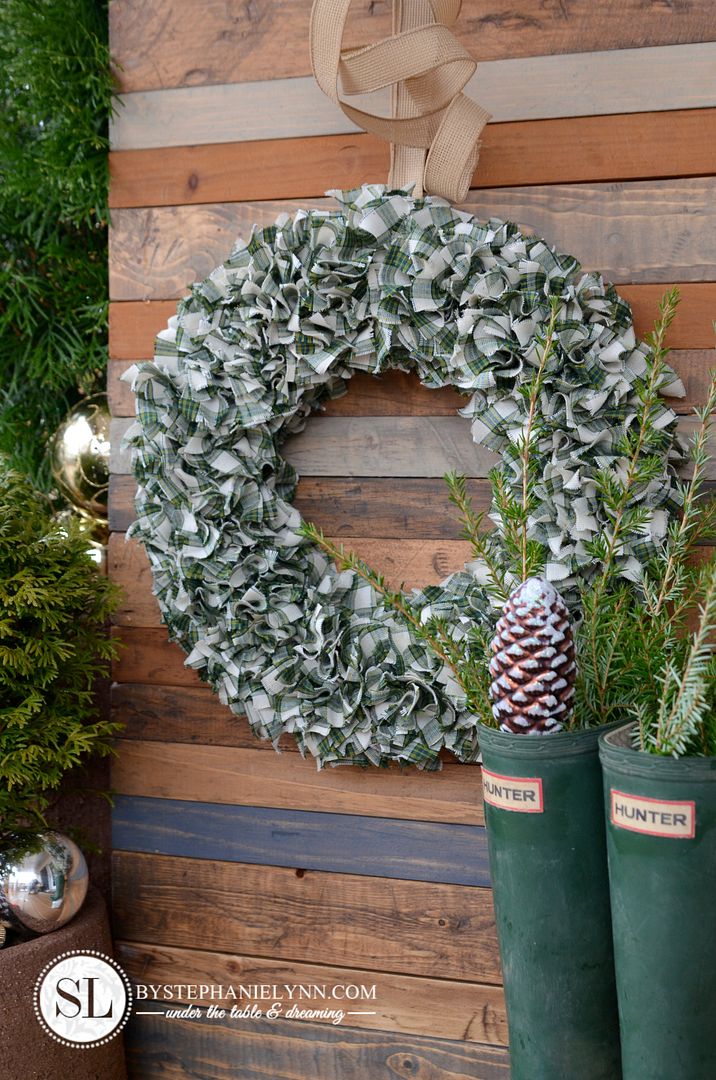 I'm a little obsessed with plaid and think it's a perfect fit for the Christmas season – so I made mine with an inexpensive cotton homespun.
Are you ready to see just how easy it is to make this wreath?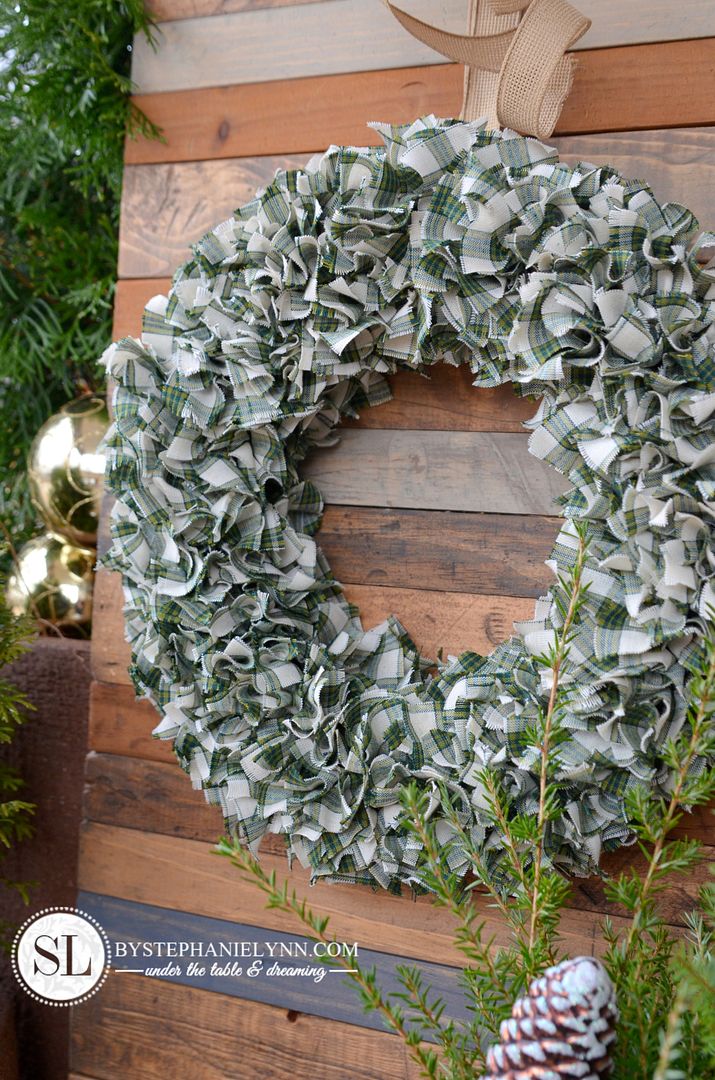 Materials Needed:
12 Inch FloraCraft® Make It: Fun® Foam Wreath Ring
Acrylic Paint
1 Yard plus 3 inches of Fabric (44 inches wide)
White Glue (optional)
Ribbon, Hot Glue, & Thumbtacks (if hanging)
Tools Needed: Paint Brush, Scissors, Wooden Skewer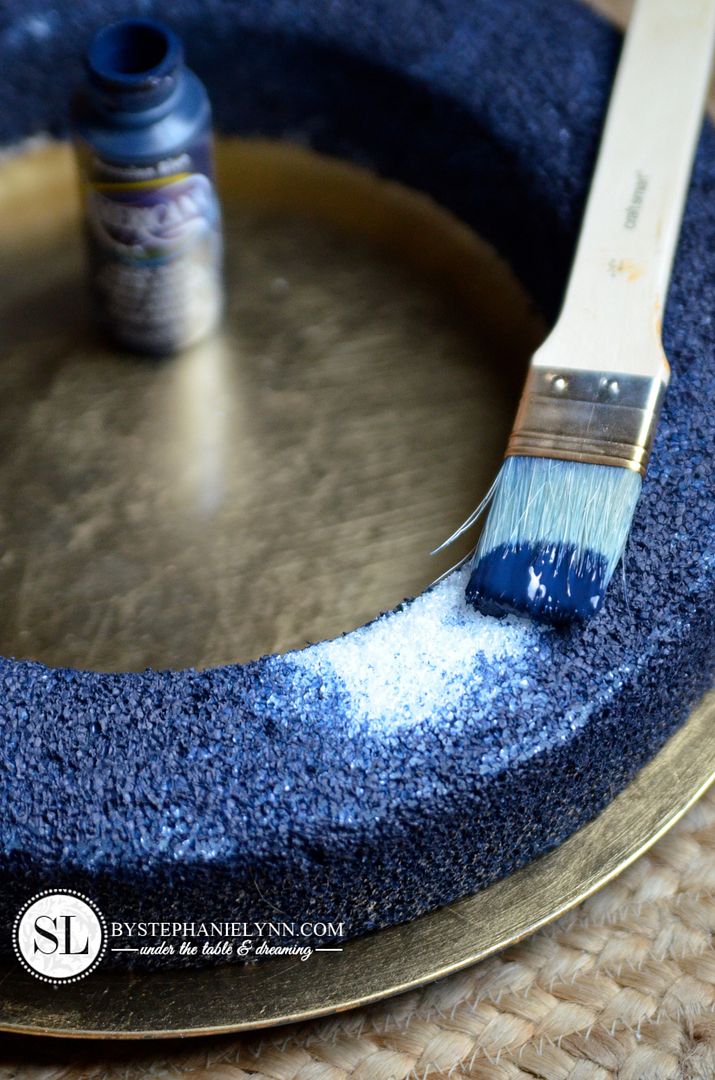 Step One: Paint the wreath ring. This is not necessary but does help conceal any spaces that may be seen in-between the fabric pieces and also gives the back of the wreath a finished look.
Any water based craft paint can be used – I simply used acrylic crafting paint.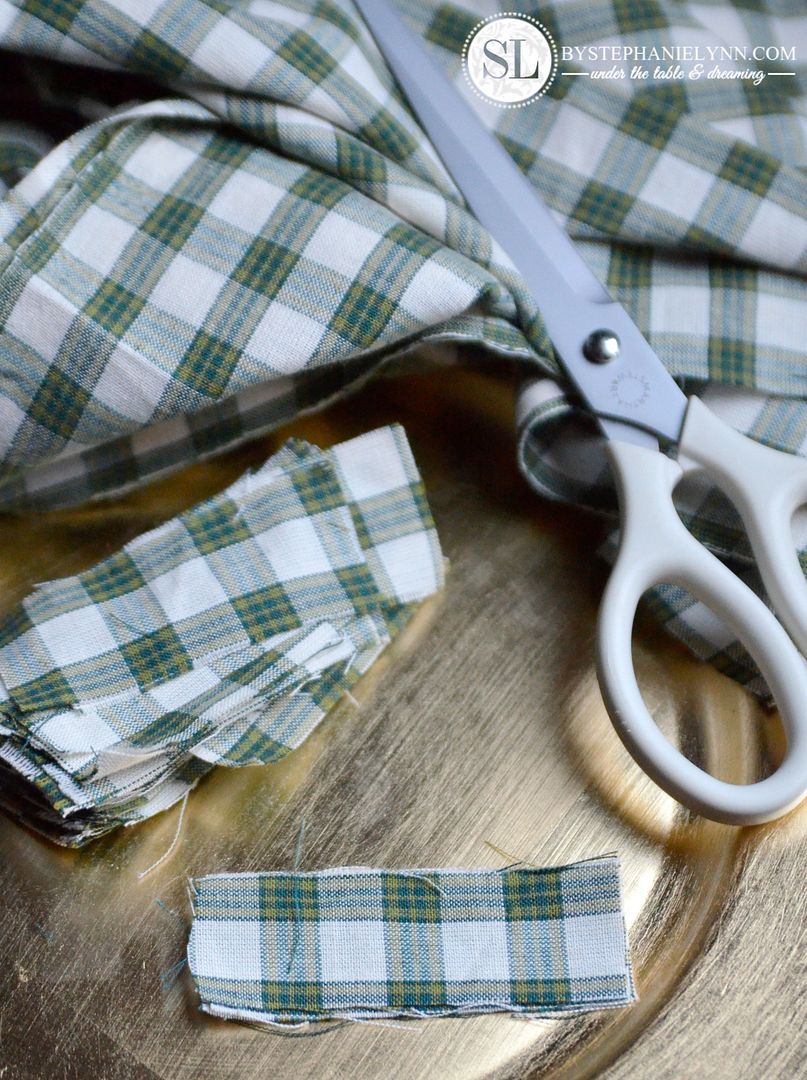 Step Two: Cut the fabric strips. I used a homespun plaid for this wreath – which typically comes in a 44 inch width. To cover the 12 inch wreath I purchased 1 yard plus 3 inches – a total of 39 inches. (39″ X 44″)
Cut the fabric in strips, approximately 1 inch wide and 3 inches long. The pieces do not have to be exact as once they are place on the wreath, they are quite forgiving.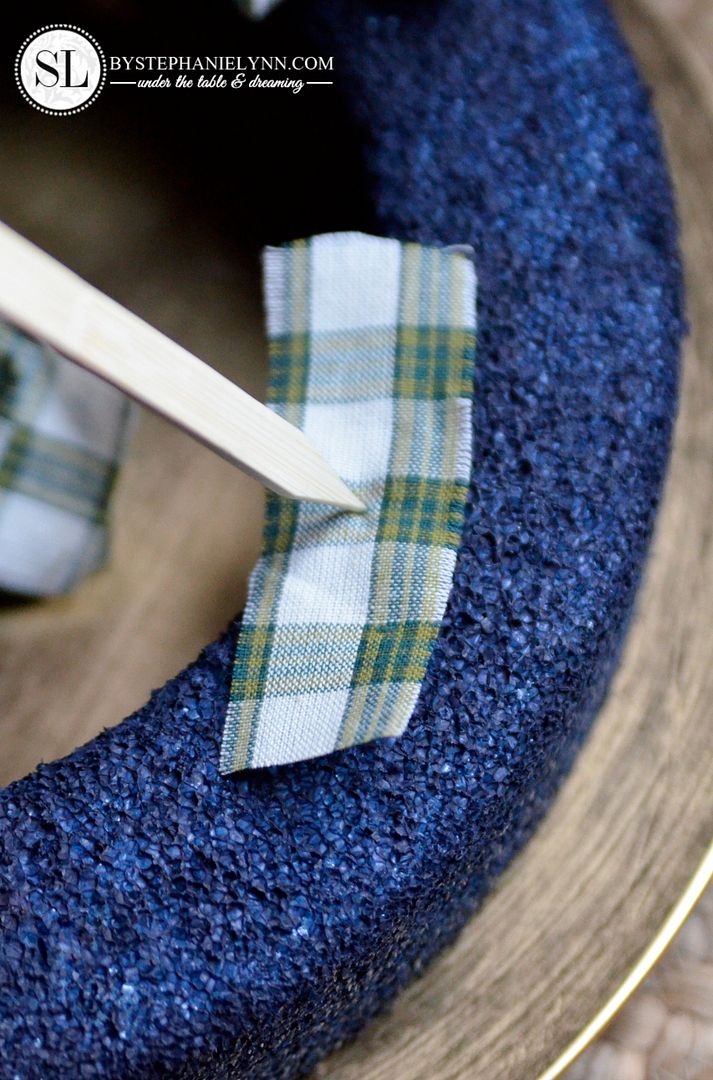 Step Three: Punch the fabric strips into the foam using a wooden skewer.
For added security white glue can be added to hold the fabric in place – though I did not use any on mine as the FloraCraft® Make It: Fun® Foam held the fabric pieces really well.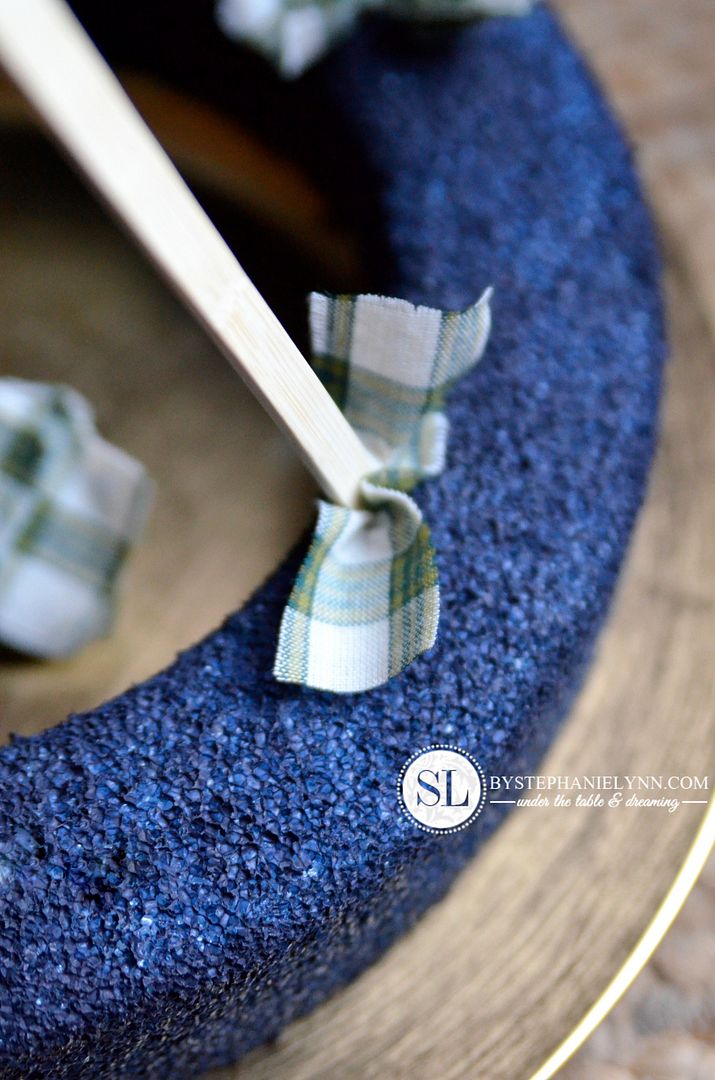 The skewer only needs to be inserted about a 1/4 inch into the foam, as shown above.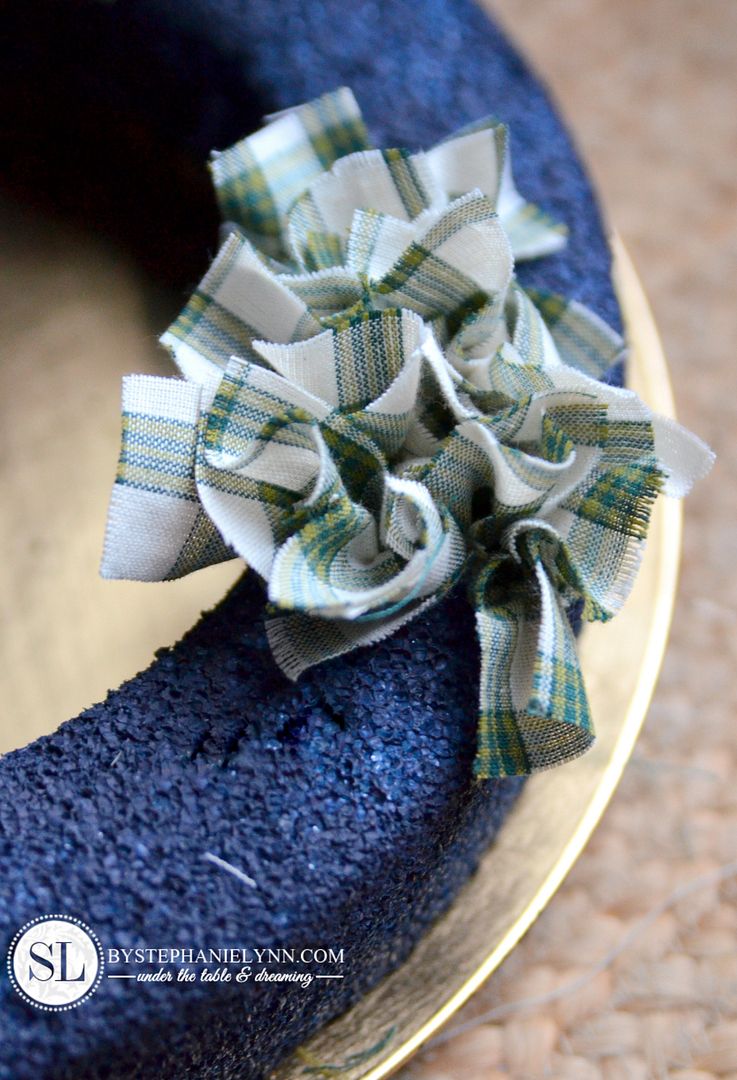 Place the fabric strips approximately 1/4 to 1/2  inch apart – the goal is not to have any of the foam base show.
Continue filling in the wreath covering the front, sides and inner circle. (see hanger note below)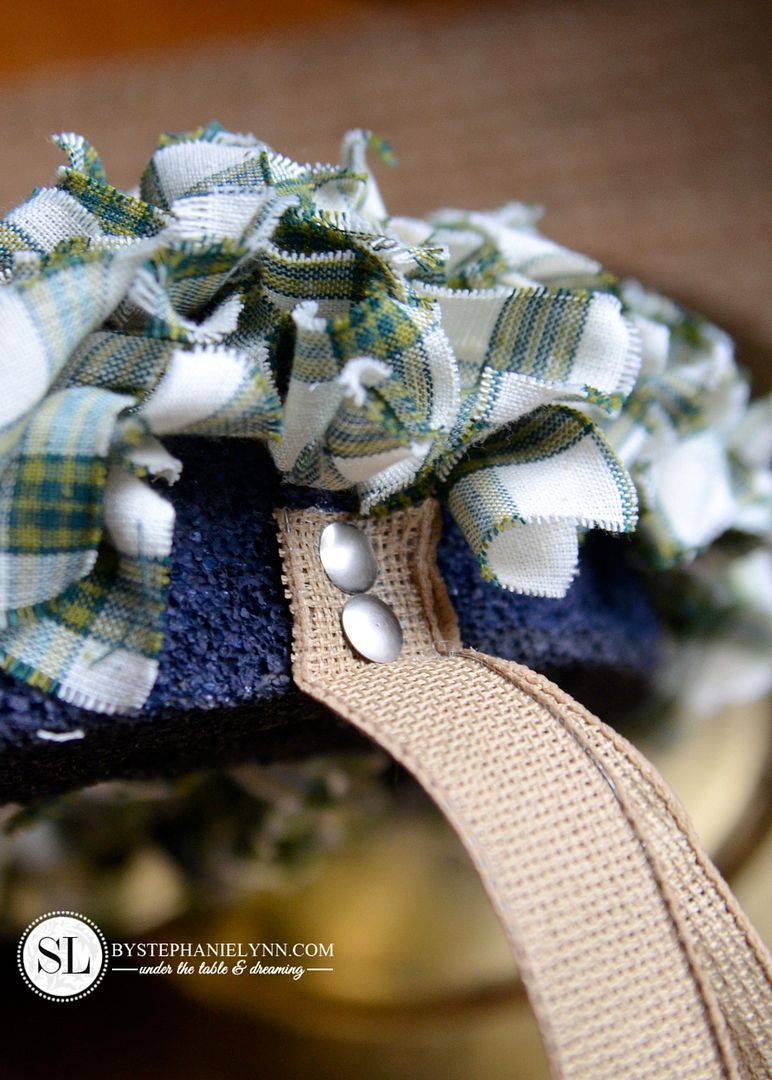 Step Four: Add ribbon for hanging.
If using a ribbon hanger, attach the ribbon to the side of wreath with hot glue and before the glue sets add thumbtacks for additional support. Once the ribbon is in place, continue filling in the side of the wreath with additional fabric strips.

I just adore the finished look of this wreath and love the touch of plaid it adds to our seasonal decor.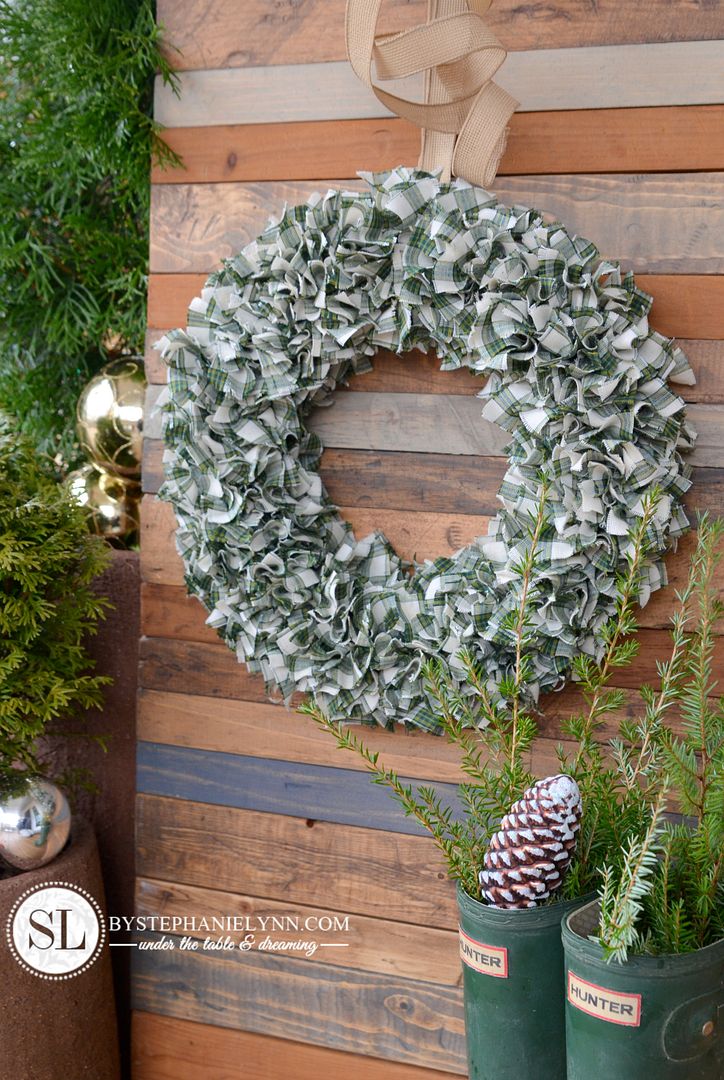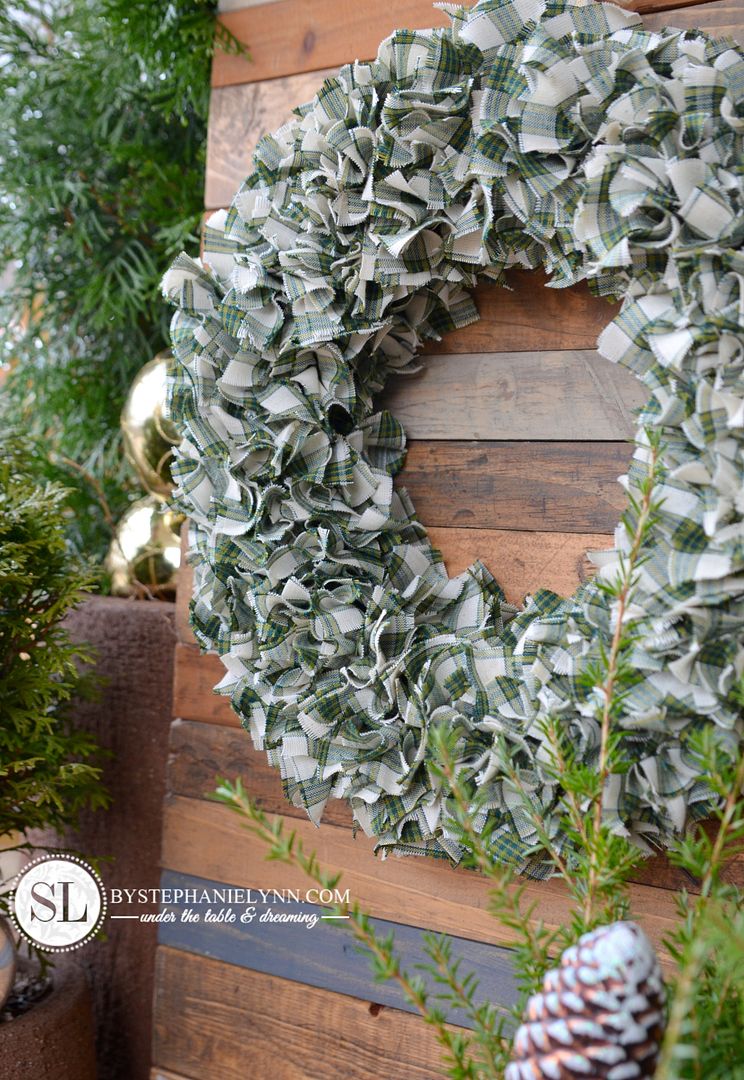 The repetitive process is much like the Rolled Paper Rose Wreath, but it doesn't take nearly as much time to complete.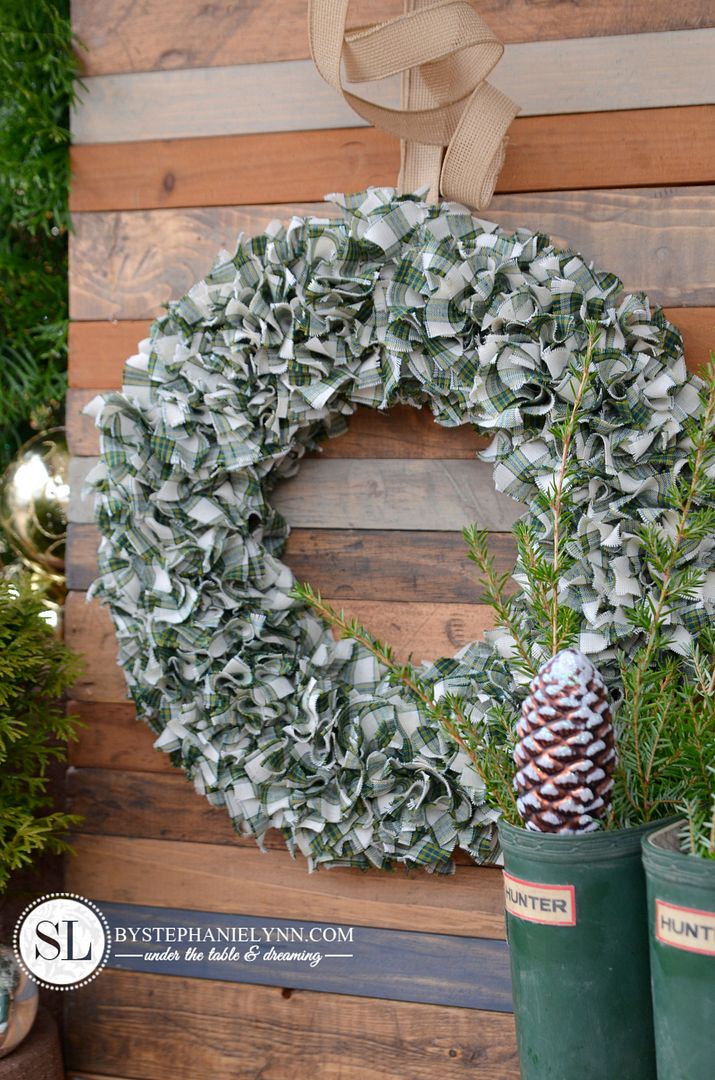 I'm pretty excited with how this turned out and with all the different pattern varieties, I can see another plaid fabric wreath coming in the near future.
I have been selected as a member of the FloraCraft® Make It: Fun® Team. This post is brought to you by FloraCraft® and Dow. The opinions read here are entirely my own. For more crafting and project inspiration, check out the Make it: Fun Website, as well as the Crafts 'n Coffee blog.