Birdseed Ice Wreath Ornaments | With the crazy amount of cold weather we have been having, I couldn't go that long without posting a little something for the birds.
We love all of our feathered friends around here and making homemade birdseed treats is something my little guy and I love doing together.
Our birdseed ornaments were one of the first things I shared on the blog close to four years ago!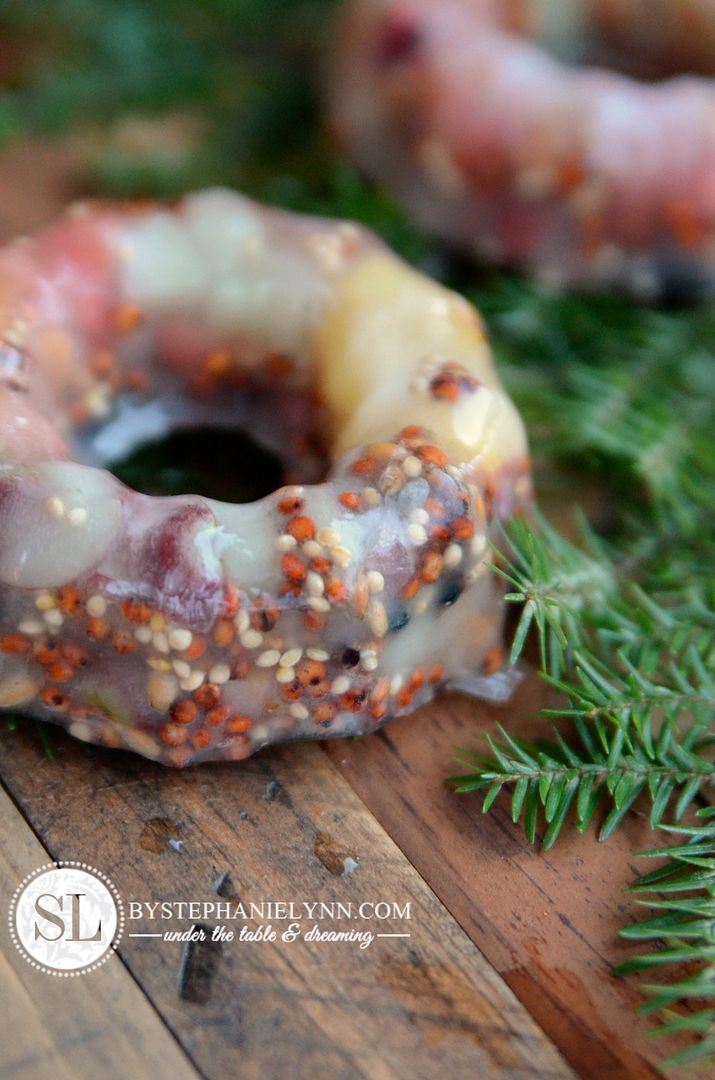 A few days ago we decided to change the ornaments up just a bit and make them out of ice this time around since the temperatures have been really low. They not only provide a nice treat for the birdies this time of year – but look so pretty hanging on the bare branched trees.
 Begin with some fresh cut up fruit. You can use whatever you have on hand – though they turn out so pretty when you use a variety of different colors. Some fruit is pretty expensive out of season – so sometimes we just pick up a fresh fruit cup from our local market – which works just as well too!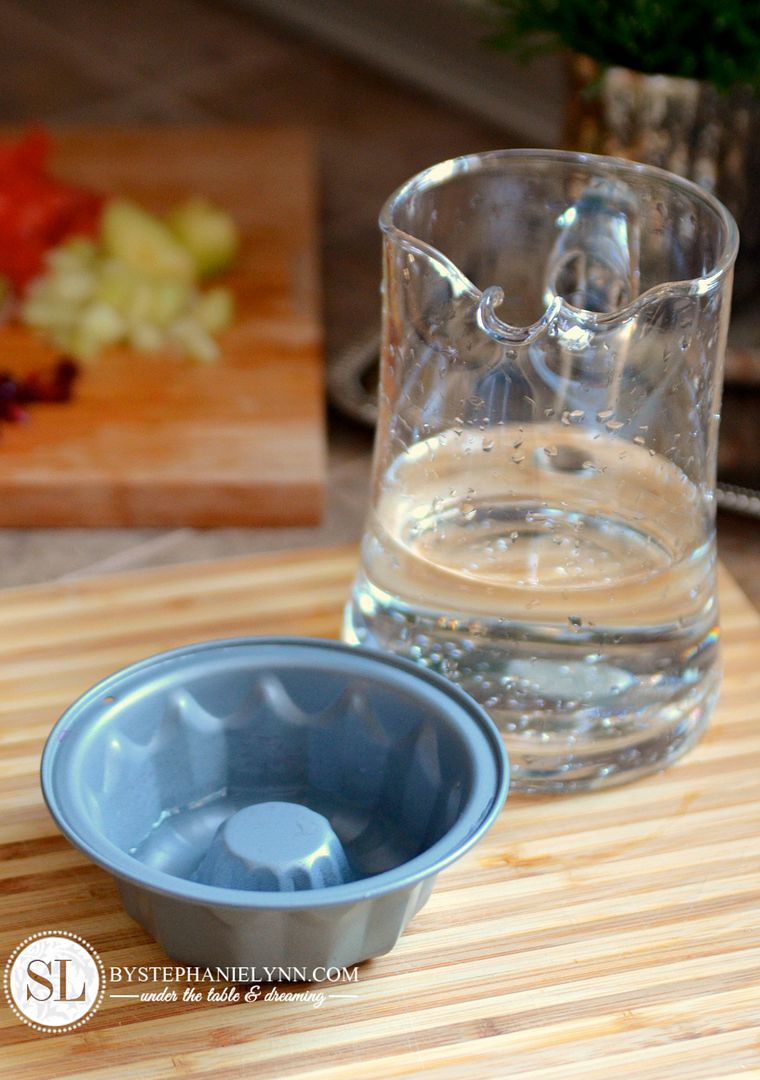 Next you'll need a mold. We have used all different kinds (silicone, metal, plastic) all with equal success. We have built a good collection over the years as they are one of the things I always pick up and look for at discount stores and thrift shops. For the birdseed ice wreaths we used a mini cake pan for the hole in the center.

Simply layer in the fruit. Sprinkle in some birdseed. Fill with water  and freeze. We like to do this process in a few different layers so the entire wreath is packed with goodies.

These didn't take long at all to freeze since our mold was small. We just flipped the metal mold over and tapped it on the counter a few times to release the ornaments.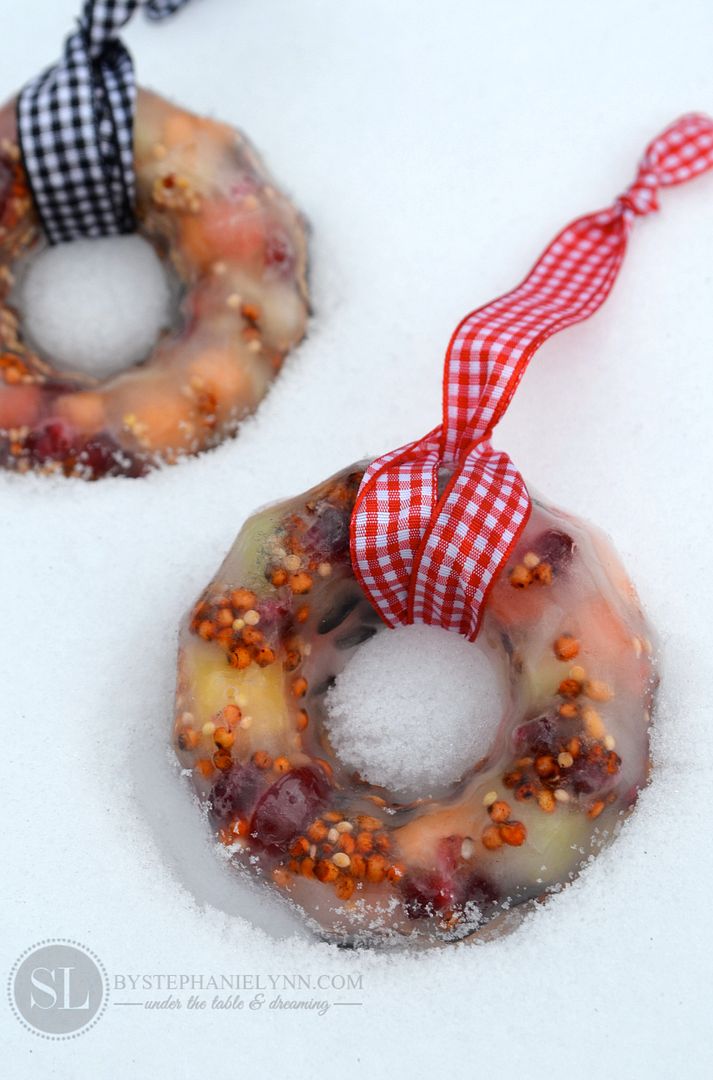 To create a hanger we just looped some ribbon through the center.

I love how to you can see the mix of different ingredients – so pretty!

It wasn't long before our feathered friends found the wreaths.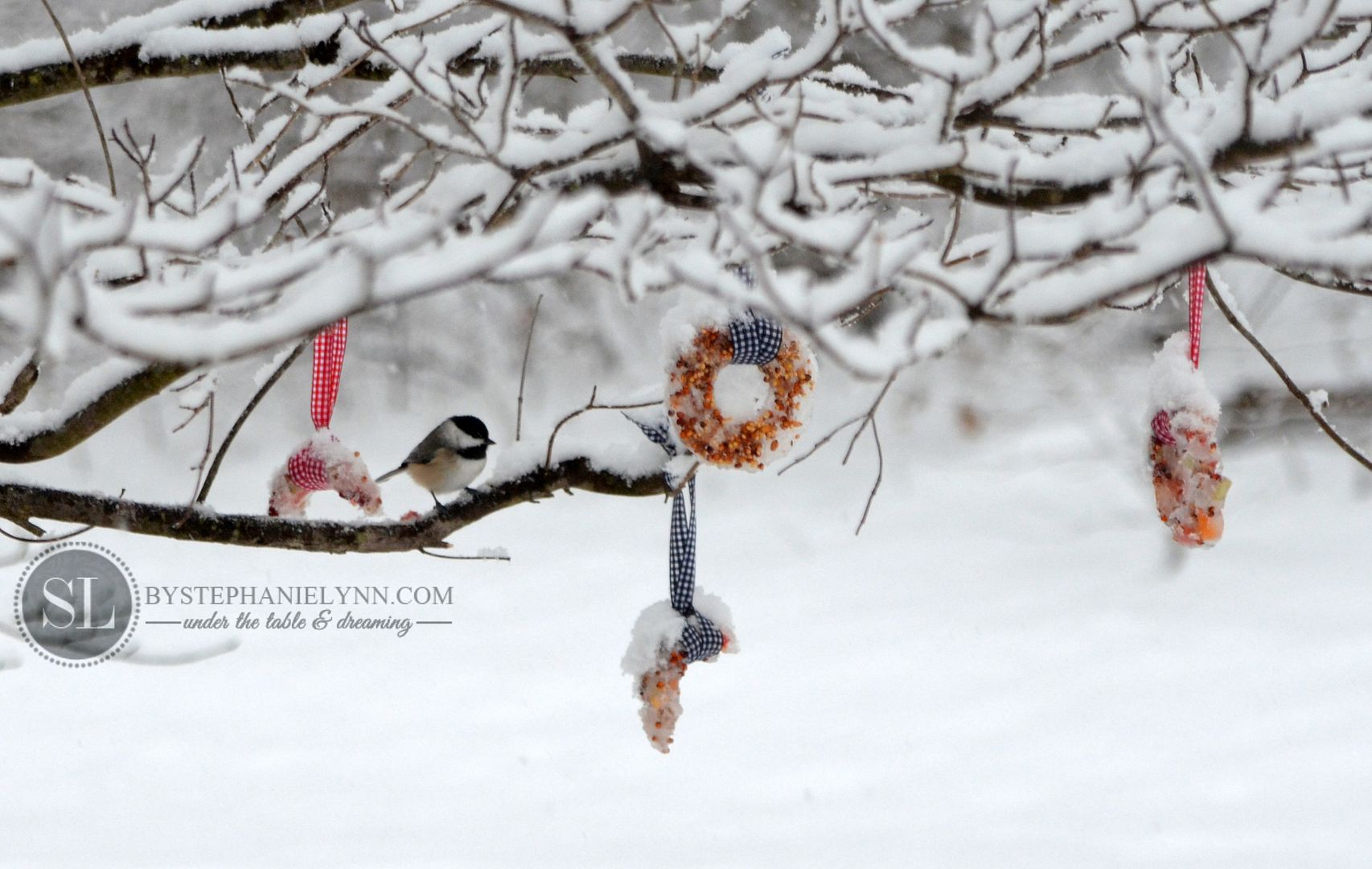 The first batch was gone within a day.

We also made some treats for our other feathered friends using this same method.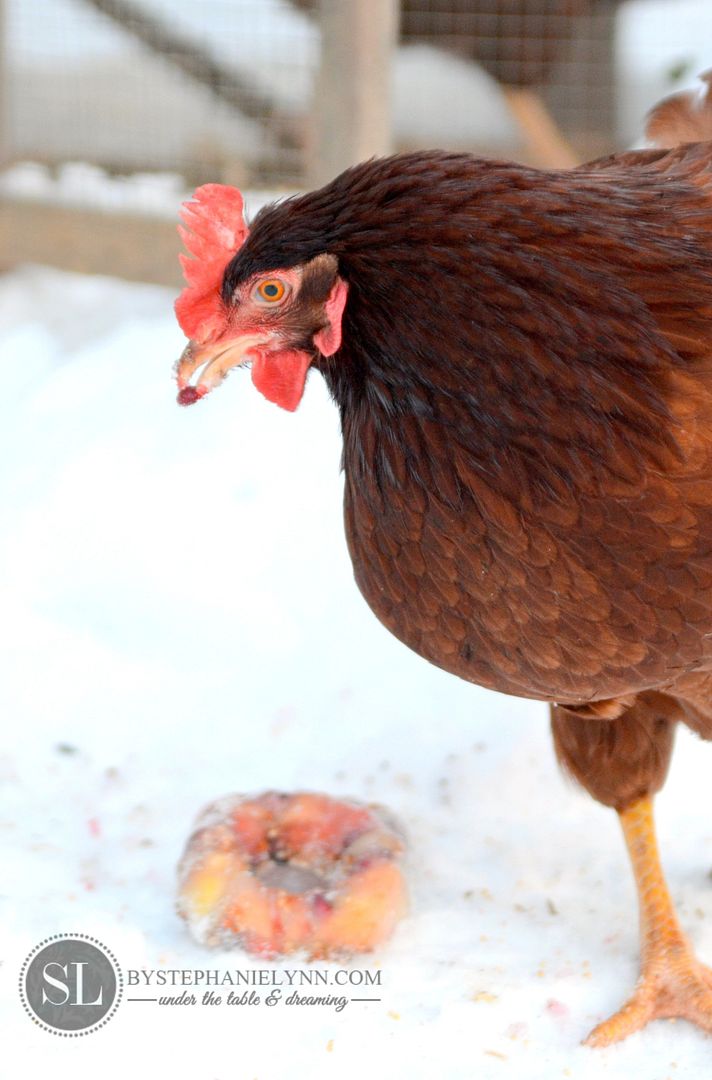 In the Ice Treats for the Chickens we used fresh fruits and replaced the birdseed with Poultry Treat
.
We caught her with a pomegranate seed in her mouth!