Birthday Keepsake Ornaments | Welcome to the Fourth Annual Handmade Ornament Series. This week a line up of fabulous friends will be stopping in each day to share some creative
Homemade Christmas Ornament ideas.
Please welcome our next guest Jenny from The NY Melrose Family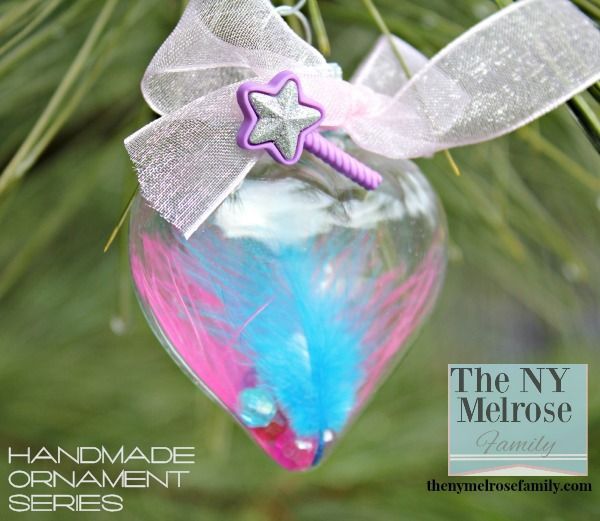 Over at The NY Melrose Family we recently celebrated my daughter's fourth birthday with a Shabby Chic Princess Party. It's become a birthday party tradition that we create a new Christmas Ornament at her birthday party with all of her friends. Last year, we created Cupcake Ornaments at her Cupcake Fairy Birthday Party. This year we created the perfect Princess Christmas Ornament that is oh-so chic and just a little bit shabby, but work perfectly with our Princess Party Favors that are perfect stocking stuffers as well.
I needed an ornament that was simple enough for three and four year old girls and boys to put together, but still had a chic feel to them. I decided to go with glass heart ornaments because the shape added to the colors and design of the ornament. You'll want to make sure that your little one is aware that it is breakable though. The supplies needed for the ornament include feathers, beads, ribbon and princess buttons.
The tops of the ornament were easy to remove and left the perfect size hole for the beads to fit through. I made sure that the beads had shimmer to them so that they would catch the lights from the Christmas tree. Any type of bead will work as long as they are small enough to fit through the hole of the ornament.
Once the beads were added, I then put feathers into it. You'll need to use the next feather to completely insert it into the ornament. You don't need to worry about how the feathers are initially sitting within the ornament because once you give it a good shake, everything will easily move.
The finishing touch is one of the princess buttons. I attached the button with bakers twine around the outside of the ornament. The bakers twine works perfectly because it fits through the hole on the back of the button perfectly.
The last step is the ribbon around the outside. Simply tie the ribbon in a bow around the outside of the ornament. Attach a hook and place on your tree in the ideal placement to catch the light from the tree.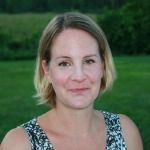 Jenny from The NY Melrose Family is a wife and mother of two little girls. She is also a reading specialist that loves to get her girls involved in her crafts, recipes and diy projects. She loves planning a party that comes together from beginning to end. You can find her on Google+, Pinterest, & Facebook.
For more inspiring projects and crafts, visit The NY Melrose Family
You can also catch up with Jenny on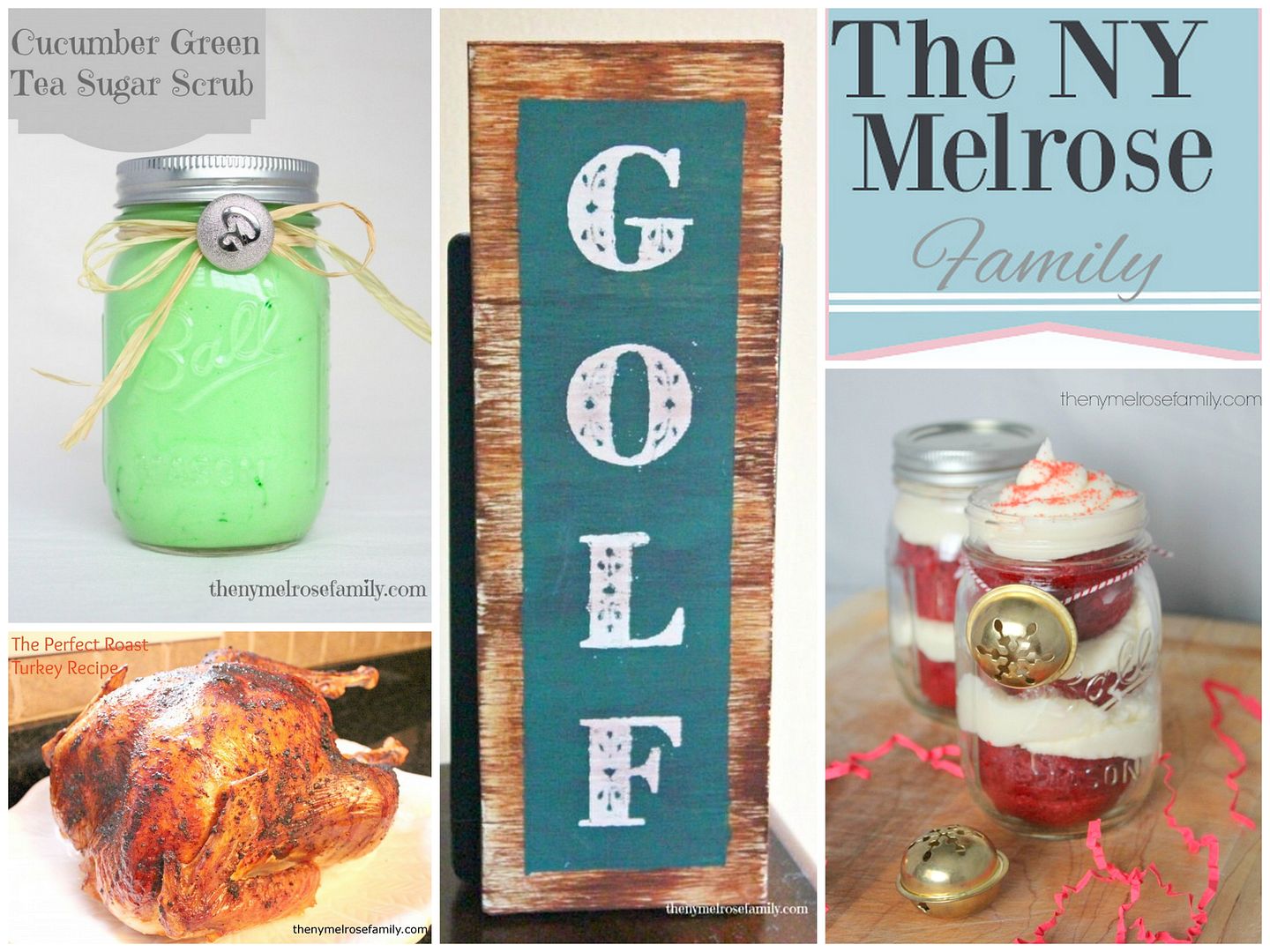 Cucumber Green Tea Sugar Scrub | The Perfect Roast Turkey Recipe | Vintage Golf Plaque | Mason Jar Peppermint Cupcakes