Burlap Rag Ball Ornaments | Welcome to the Fourth Annual Handmade Ornament Series. This week a line up of fabulous friends will be stopping in each day to share some creative Homemade Christmas Ornament ideas.
Please welcome our next guest Debbie from Debbiedoo's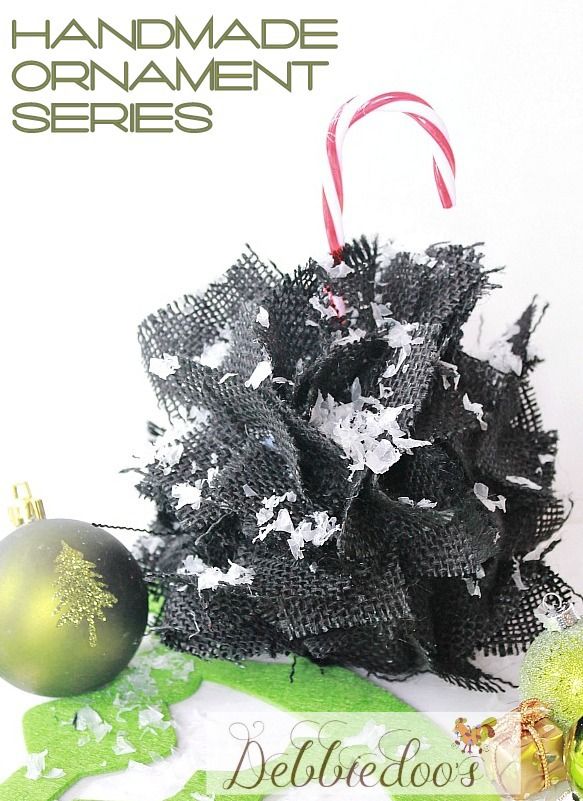 So excited that I made my very first Christmas burlap ornament.
I did it rag style and it was so easy peasy and looks adorbs, I think…you be the judge.
I only made one, however, I am thinking I need to make two, just a little too lazy today to keep going.
Supplies:
Burlap, color of choice.
Styrofoam ball
hot glue gun.
faux candy cane for hanger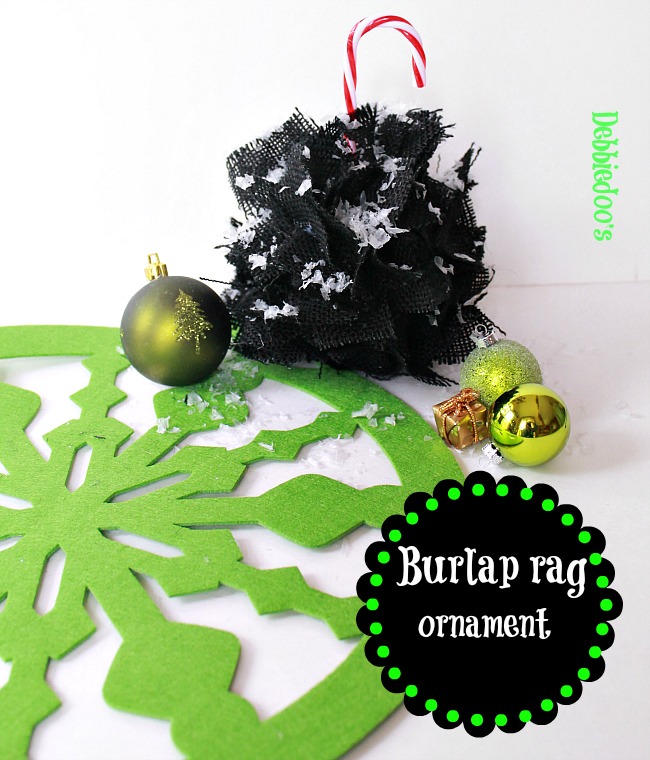 Start off with a Foam ball, any size you want.  I used a medium size as it get's pretty full as you go along.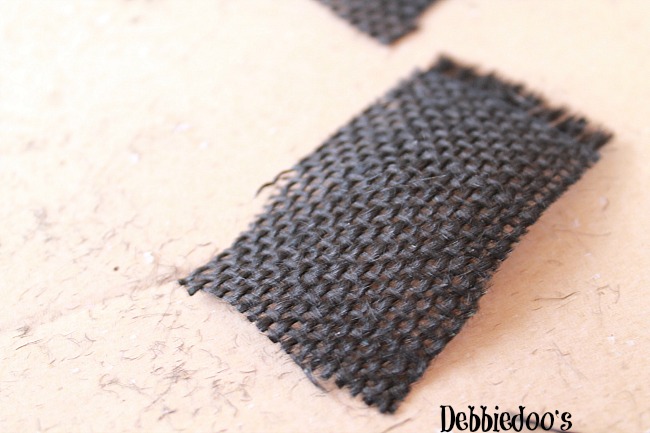 cut your burlap to size, you can do larger or smaller, or alternate sizes, which is what I did.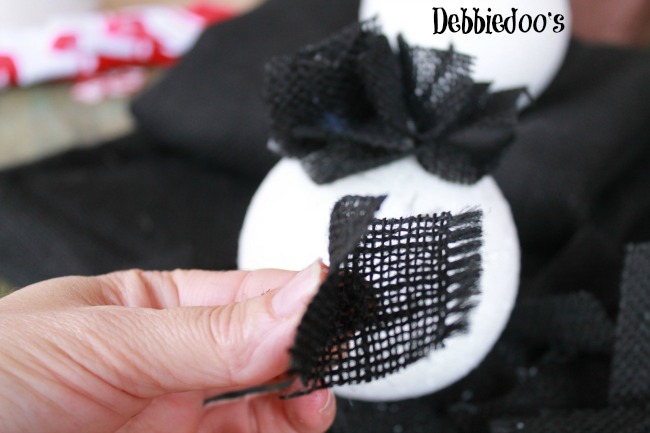 fold it over, and put a dot of hot glue in the middle.
Then simply glue it on your ball until completely full and no foam is showing.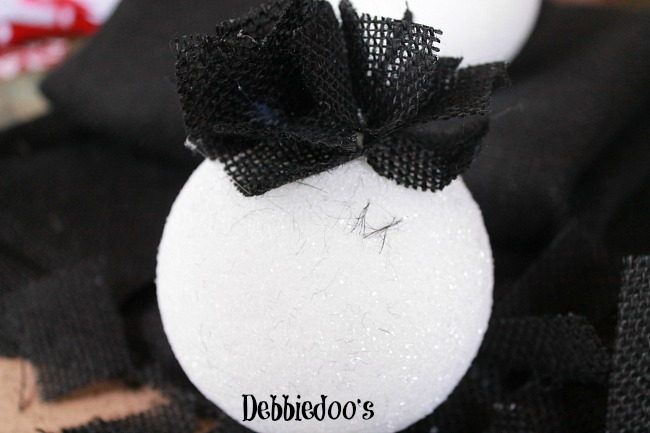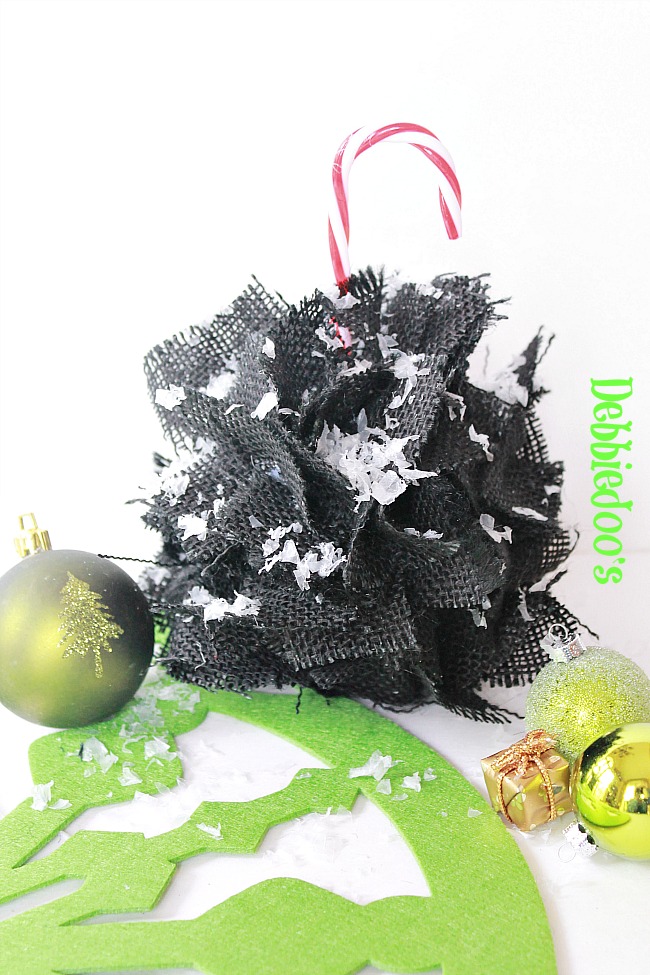 I spinkled some faux snowflakes on mine,
and proudly hung it on the tree.
Oh and I added the plastic candy cane by pressing it in the ball, I did use some hot glue around it as well to keep it secure.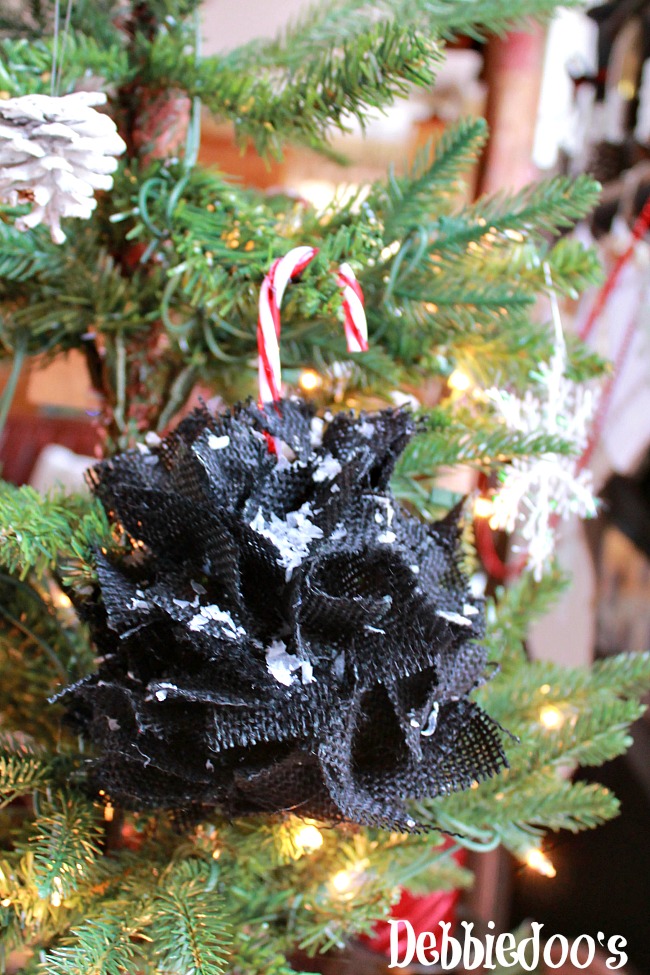 Hang proudly on tree!
Have fun making some burlap rag ornaments this season.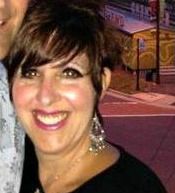 Been a crafter, thrifter, change it up, switch it around kind of gal since I can remember. I love the thrill of a hunt, and have found a new passion these past two years in crafting. I consider it my therapy and it's a lot cheaper than the real thing. I have two boys 16 and 12 a pug named lucy, and a fantastic husband who puts up with all my craziness above mentioned. Love to have you stop by some time. You can see some of my post popular posts, such as painting on glass with Rit dye and modge, those have been the most fun, and popular crafts I have done recently.
For more inspiring projects and crafts, visit Debbiedoo's
You can also catch up with Debbie on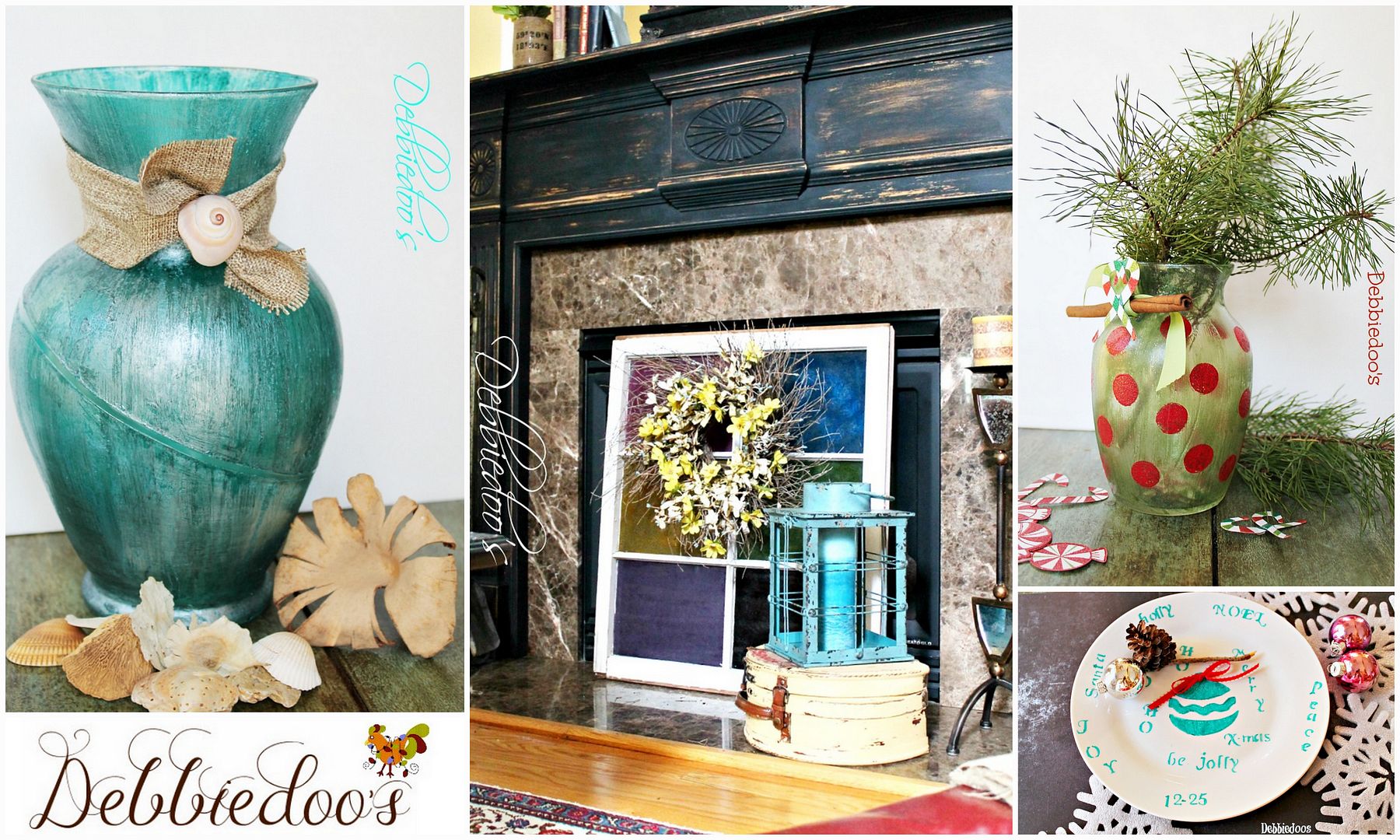 How to make a Coastal Decorative Vase with Mod Podge and Rit Dye | How to Faux Stain a Window with Mod Podge and Rit Dye | Christmas Vase with Sparkle Mod Podge | Christmas Sharpie Plates