Chocolate Covered Candy Canes | Tomorrow afternoon I'll be joining Michaels on Twitter
as they host a special last minute holiday chat with Sandra Lee – the
"Keep It Simple, Keep It Smart, Keep It Semi-Homemade" Sandra Lee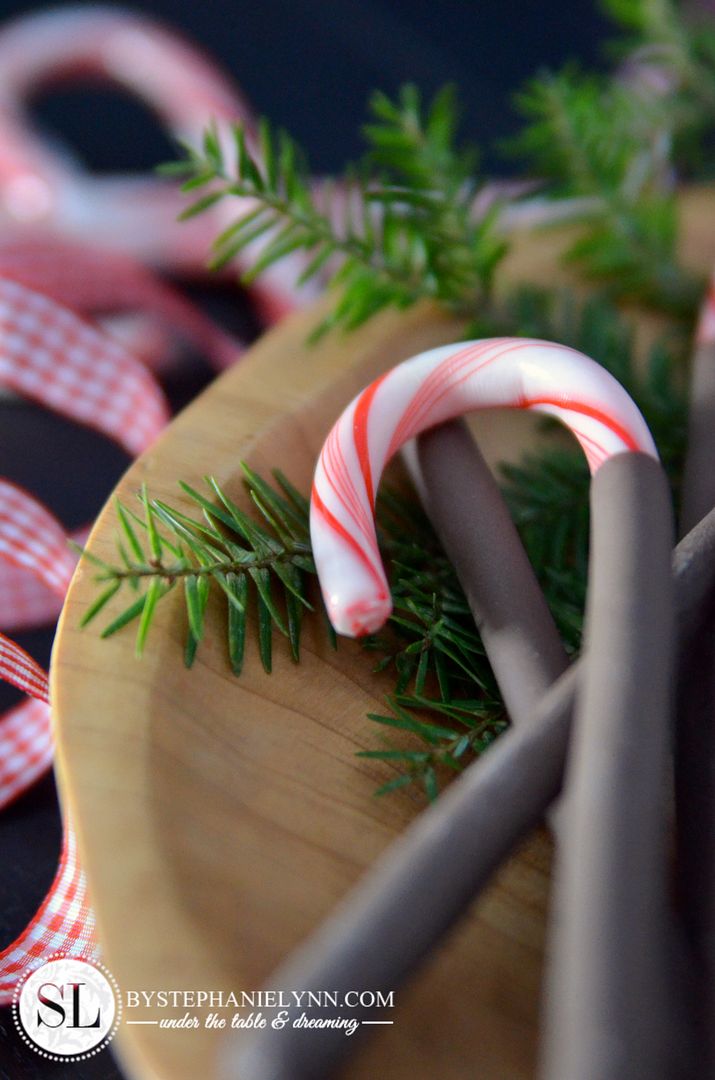 With a week left to go – let the countdown begin.
Sandra will be sharing some tips and tricks on holiday decorating, entertaining and
last minute holiday short-cuts. She'll also be answering your questions as well.

While browsing some of Sandra's shortcut chic ideas I found a recipe for
Chocolate-Dipped Candy Canes. They are such a quick and easy idea and I thought they would be great to package up along with our homemade hot chocolate & marshmallows.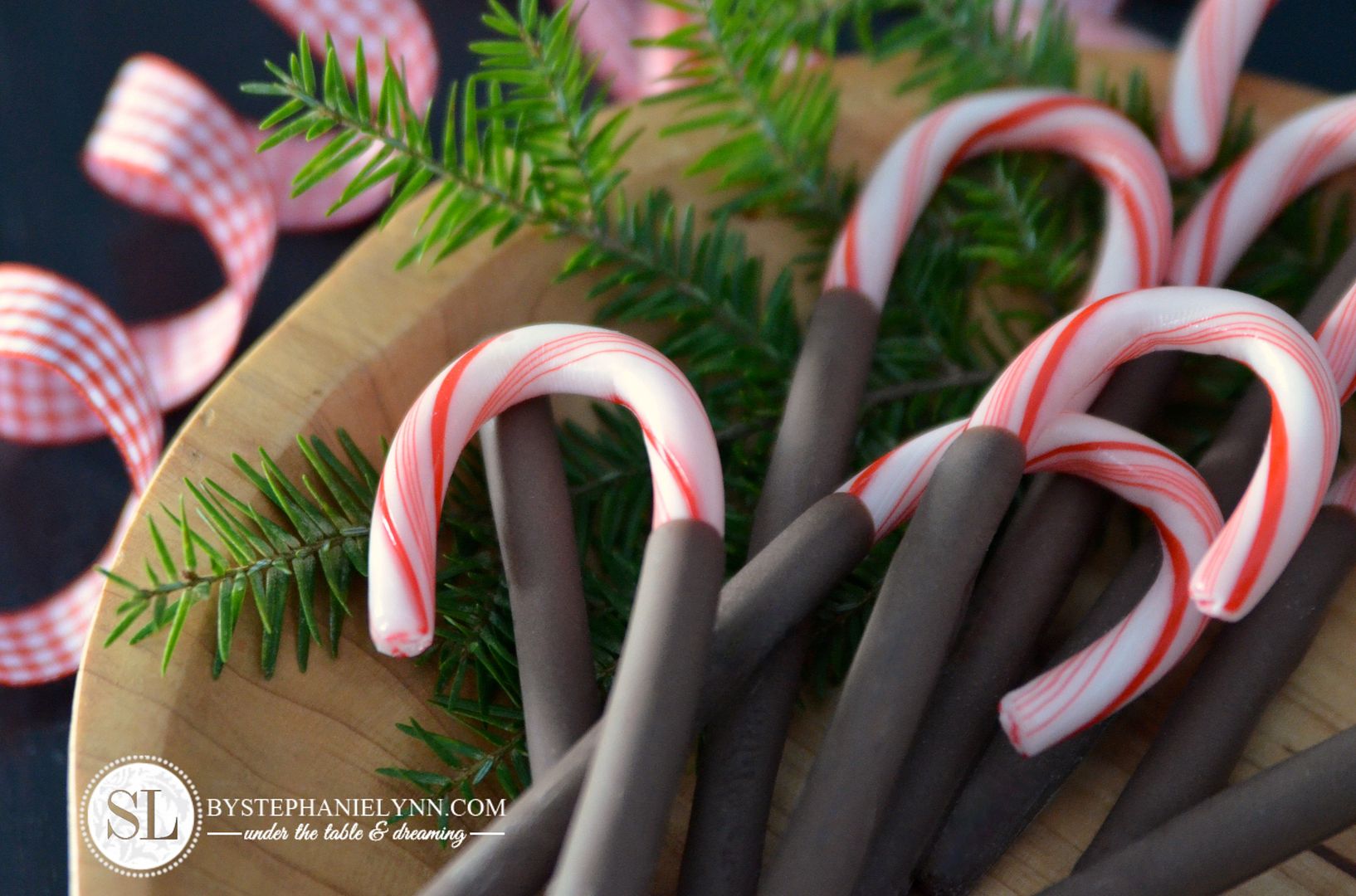 I already had the candy canes and chocolate chips on hand – the only two ingredients needed –
so these were quite simple to put together.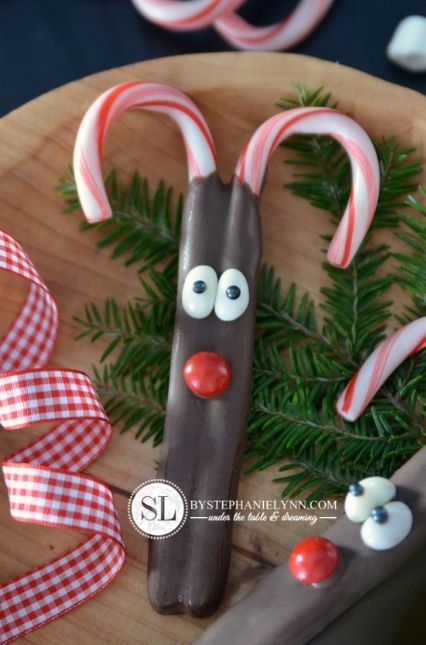 I even came up a fun version for the kiddies and turned a few of them into Candy Cane Reindeer – Rudolph to be exact.
I used white jelly beans, along with Sugar Pearls
, for the eyes and red Skittles for the nose.

So simple, so cute and super easy.

To check out more of Sandra's shortcut chic holiday ideas tune in to the
@MichaelsStores Twitter Chat, tomorrow 12/17, at 2pm CST.

Tag your questions to @SandraLee with #MeetSandraLee