Decorated Paper Mache Ornaments | Welcome to the Fourth Annual Handmade Ornament Series. This week a line up of fabulous friends will be stopping in each day to share some creative Homemade Christmas Ornament ideas.
Please welcome our next guest Bethany from Pitter and Glink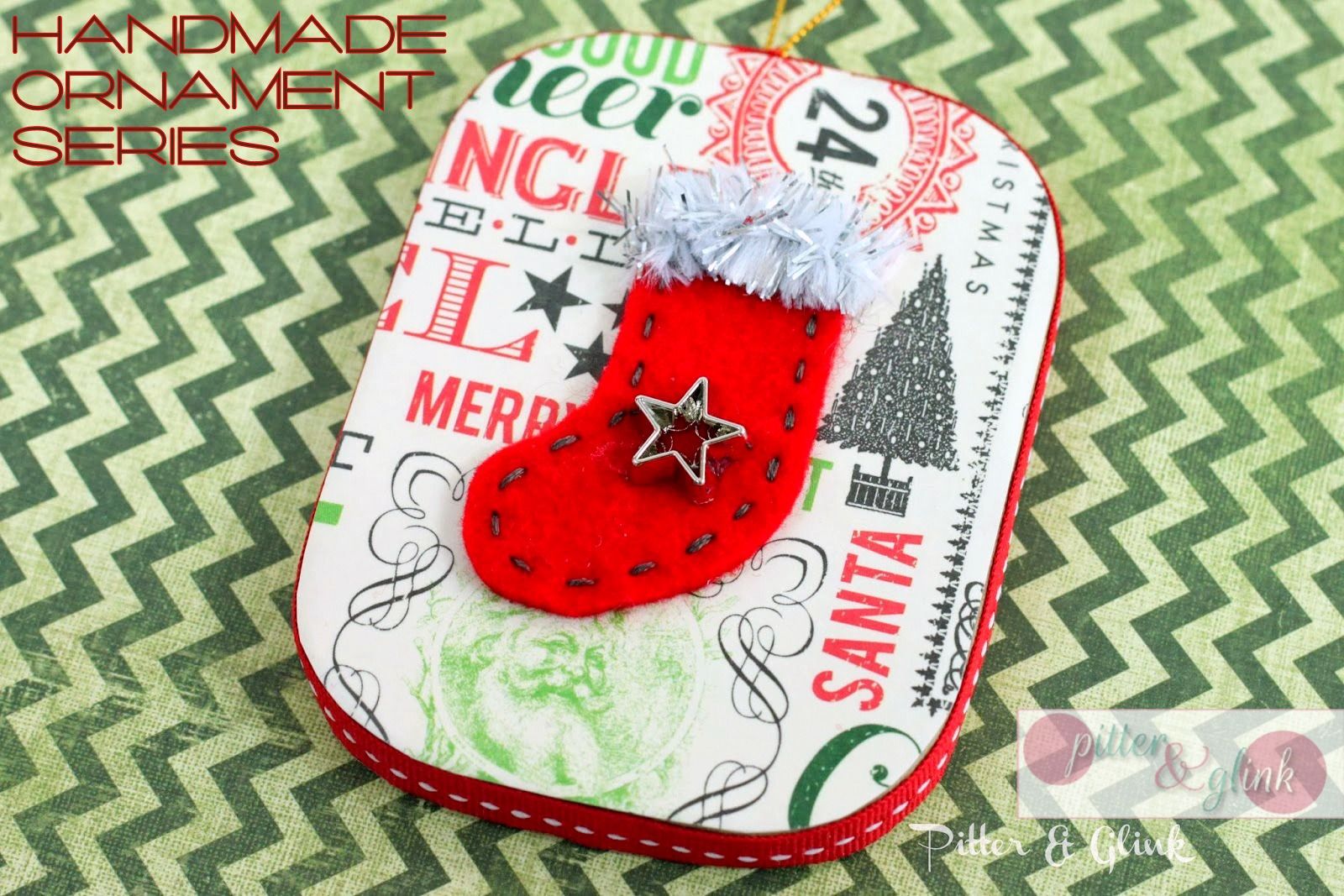 Hey, y'all!  I'm Bethany from Pitter and Glink, and I'm over the moon about being here today!  I love Stephanie Lynn's blog; she has the best ideas and the chicest taste.  It's an honor to be a part of her Handmade Ornament Series this year.
Christmas crafts are my absolute favorite, and ornaments are my favorite Christmas crafts to make.  One of my latest creations is this vintage-inspired paper mache stocking ornament, and today I'm going to show you how to make your own.
To create your own ornament, you'll need a few supplies:
Paper mache ornament
Scrapbook paper
Mod Podge
Felt
Ribbon
Embroidery floss
A bit of trim
A star embellishment (optional)
Paint brush
Needle
Hot glue gun
Glue sticks
I began the ornament-making process by tracing my both sides of my paper mache ornament onto a piece of scrapbook paper.
I cut out the traced shapes and used Mod Podge to adhere them to my ornament.
When that dried, I covered the entire ornament with a coat of Mod Podge to seal everything.  Then I started working on the tiny stocking.
I cut a stocking shape from a piece of felt, and I cut a piece of tinsel-y trim the size of the top of the stocking.
I stitched around the edge of the stocking to give it a bit of definition.  Then I glued all the pieces to the ornament with hot glue.
I glued ribbon around the edge of the ornament, and I glued the stocking and trim to the top of the ornament.  I added a little star embellishment to the middle of the stocking just to give it that little extra pop that it needed.  (The star is a "cookie cutter" embellishment that I bought from the craft store.)
I love the way the ornament turned out!  If you make your own, I have a feeling that people will have a hard time believing that it's actually handmade.
Isn't it always fun when you have to convince someone that you actually made a project because it looks so "professional"?  🙂
Happy Christmas crafting!
Bethany is a wife and mother to a furry "dog-ter." During the day she teaches high school English, and at night she crafts to keep her sanity. She blogs about all her crafty endeavors at Pitter and Glink, where you can find anything from jewelry tutorials to woodworking projects.
For more inspiring projects and crafts, visit Pitter & Glink
You can also catch up with Bethany on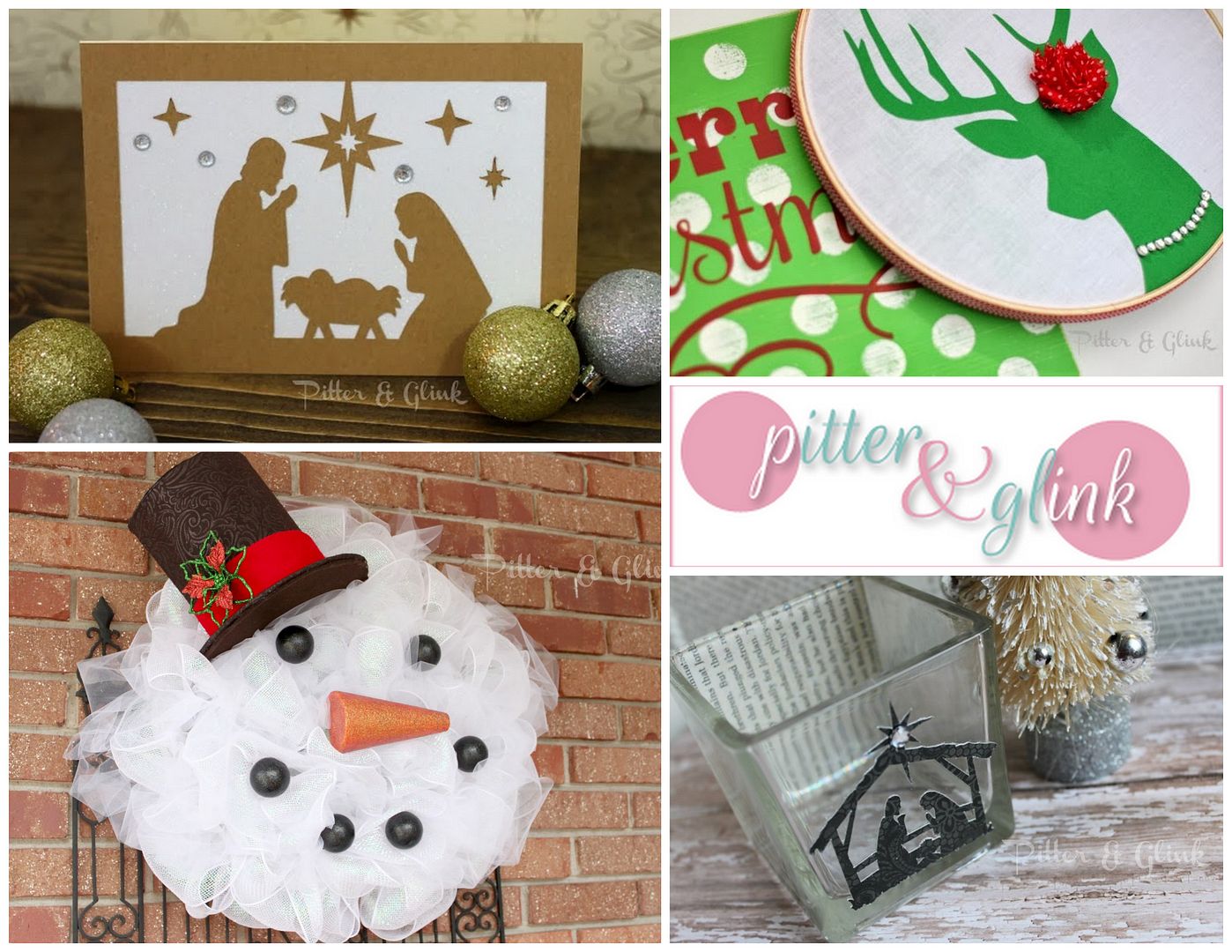 Christmas Nativity Card | Mesh Snowman Wreath | Reindeer Embroidery Hoop Art | Dollar Store Nativity Candle Holder