This post brought to you by Duck Brand provided by ShurTech Brands, LLC. All opinions are 100% mine.
Easy Wine Bottle Gift Bags – homemade paper bag bottle wrap with #duckthehalls | A bottle of wine or liquor is one of our favorite last minute gifts for holiday parties. It's an easy last minute 'no-brainer' especially during this busy time of year.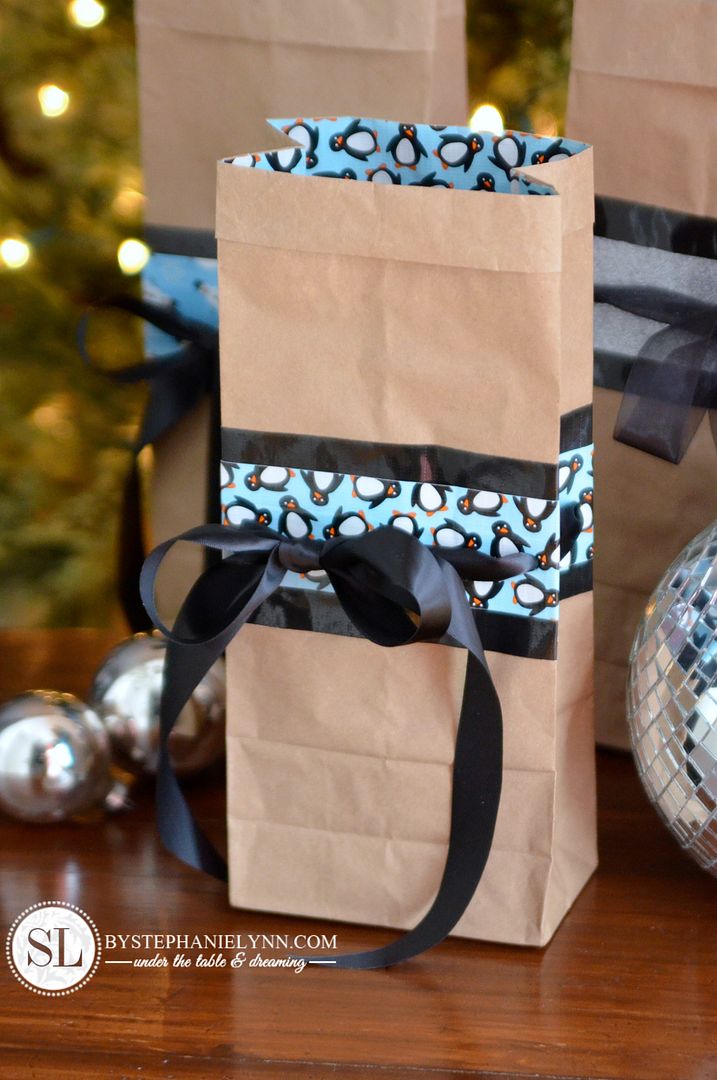 There are so many different options to dress up the bottle – though if you are pressed for time here's a simple solution requiring just a few brown paper lunch bags and some festive Duck Brand® tape.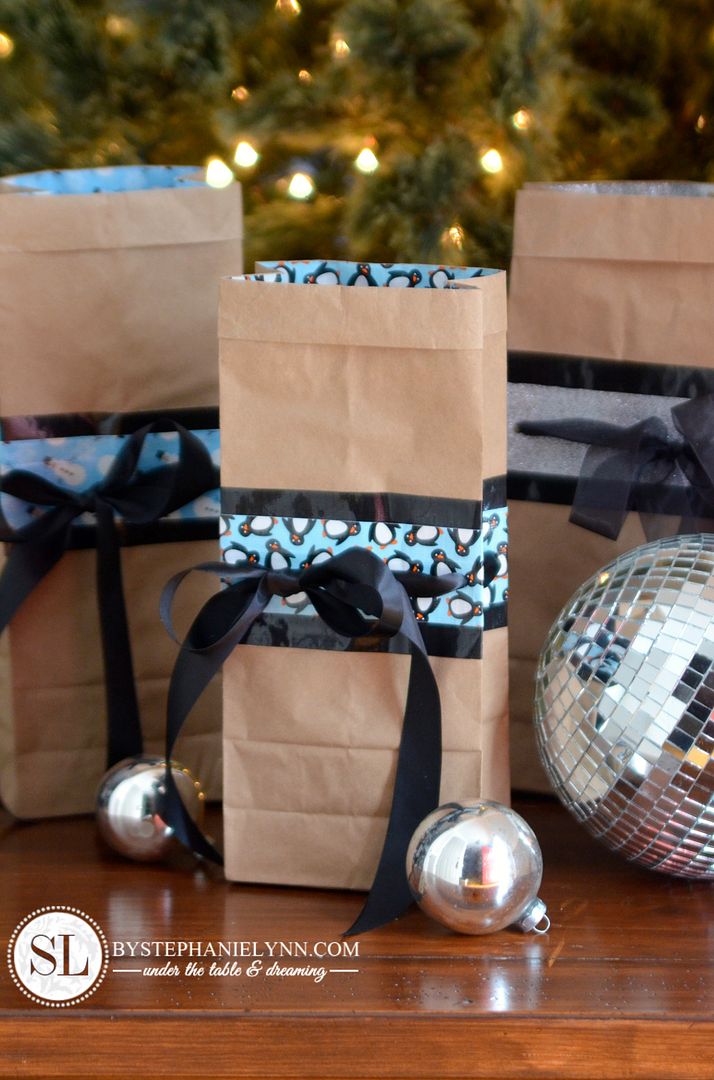 Material Needed:
Brown Paper Lunch Bags (3 per bottle)
Duck Tape®
Ribbon
Tools Needed: Scissors, Hole Punch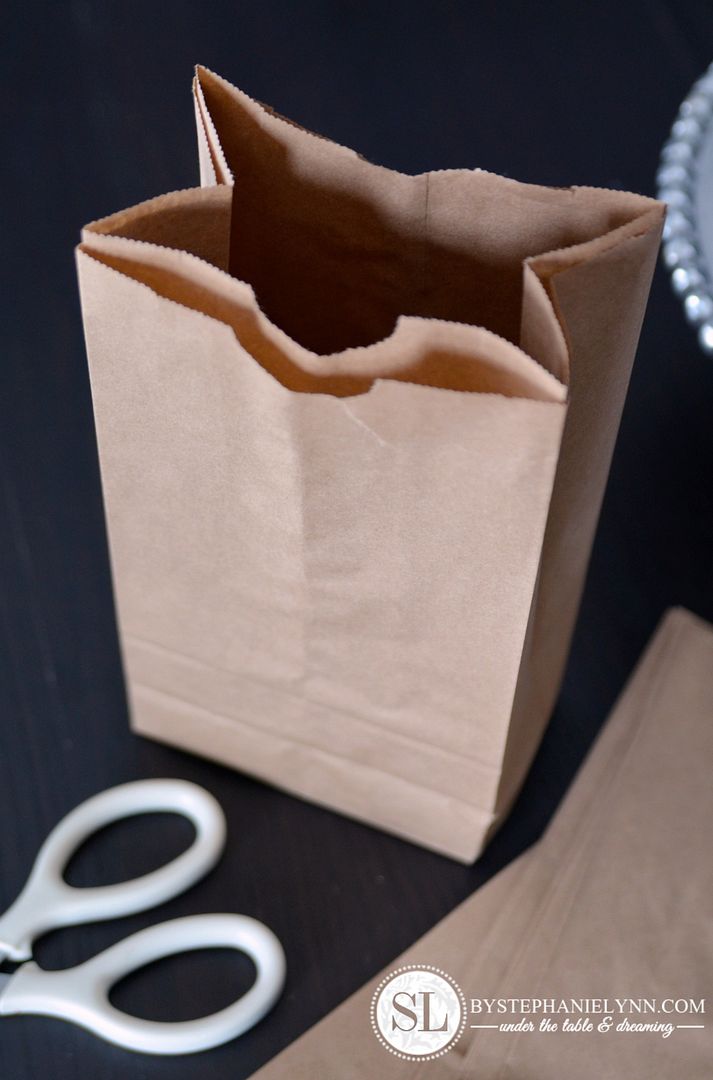 Step One: Double two of the brown paper lunch bags. This will become the bottom of the gift bag.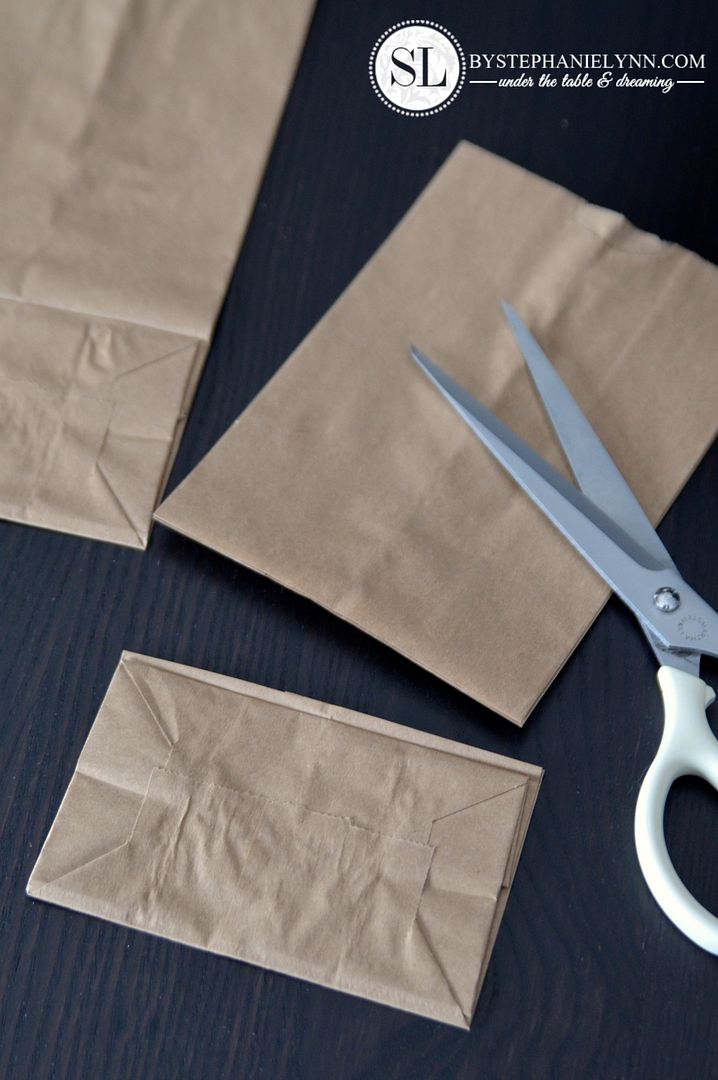 Step Two: Cut the bottom off the third bag – as shown above.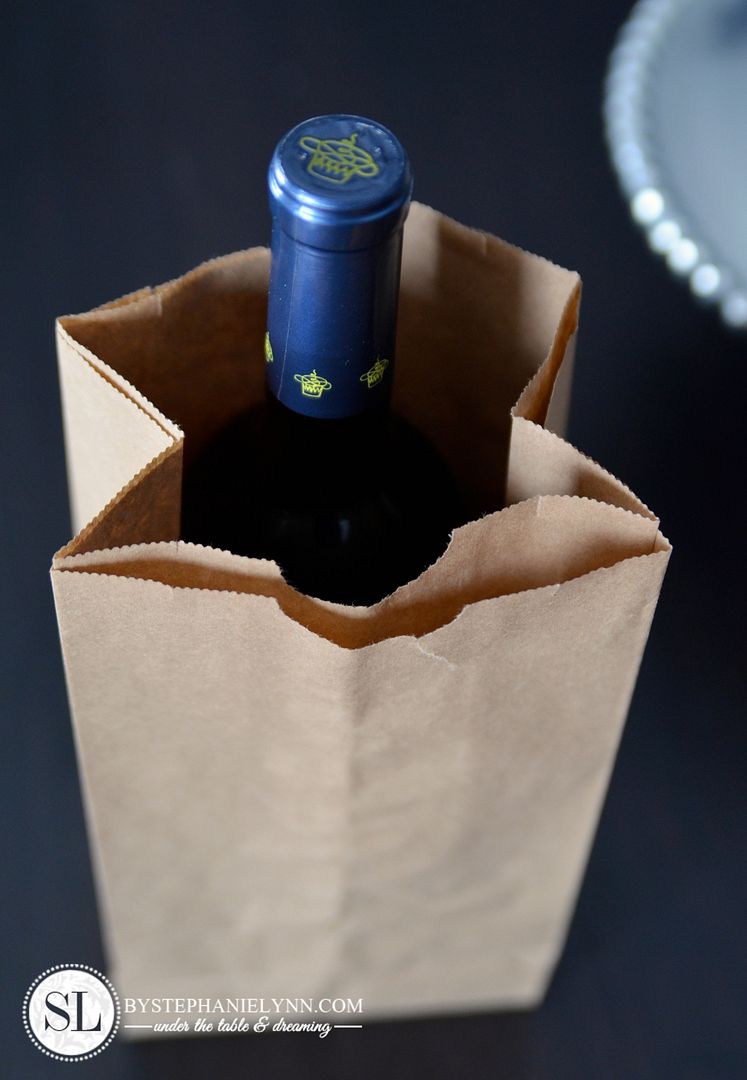 Step Three: Place the bottle of wine/liquor into the doubled bag.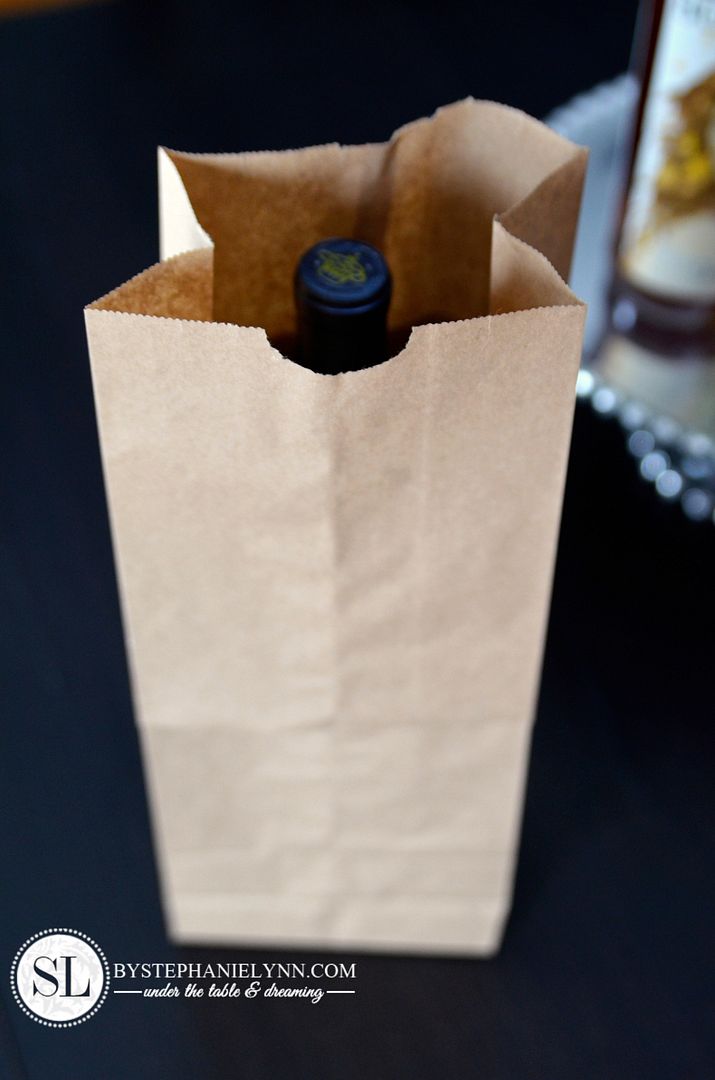 Step Four: Pull the cut bag on top and adjust so the top of the bottle is about an inch or so below the top of bag.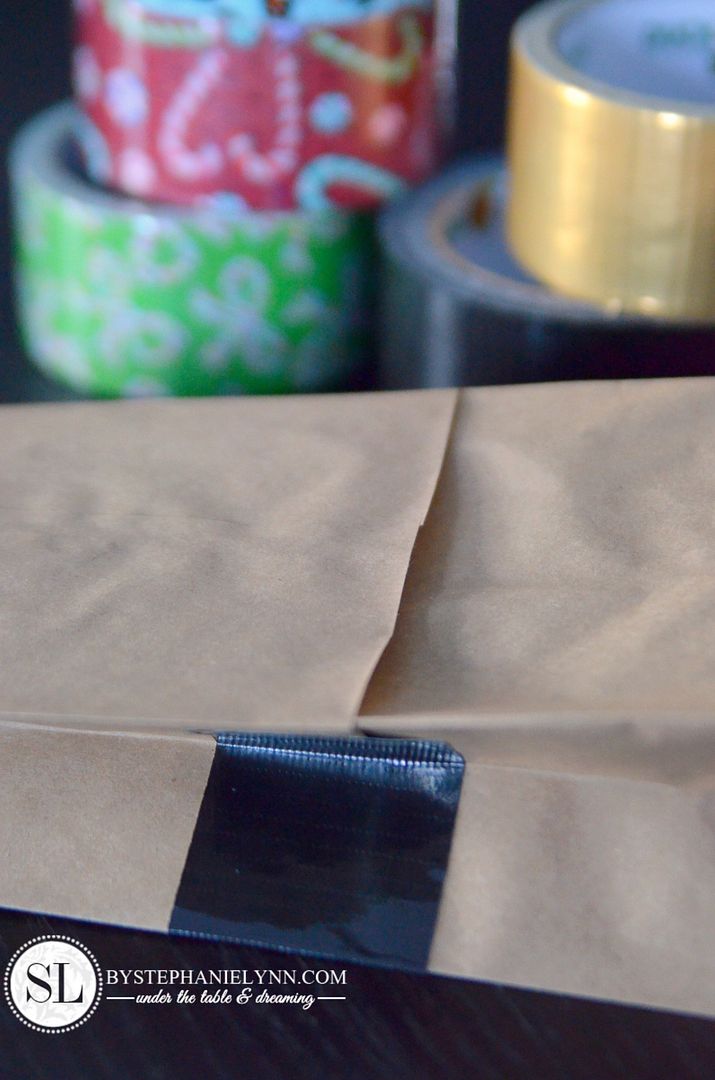 Step Five: Remove the bottle and begin taping the two bags together with Duck Tape®. It is easier to use two pieces of tape, one for the front of the bag and one for the back – as shown above and below.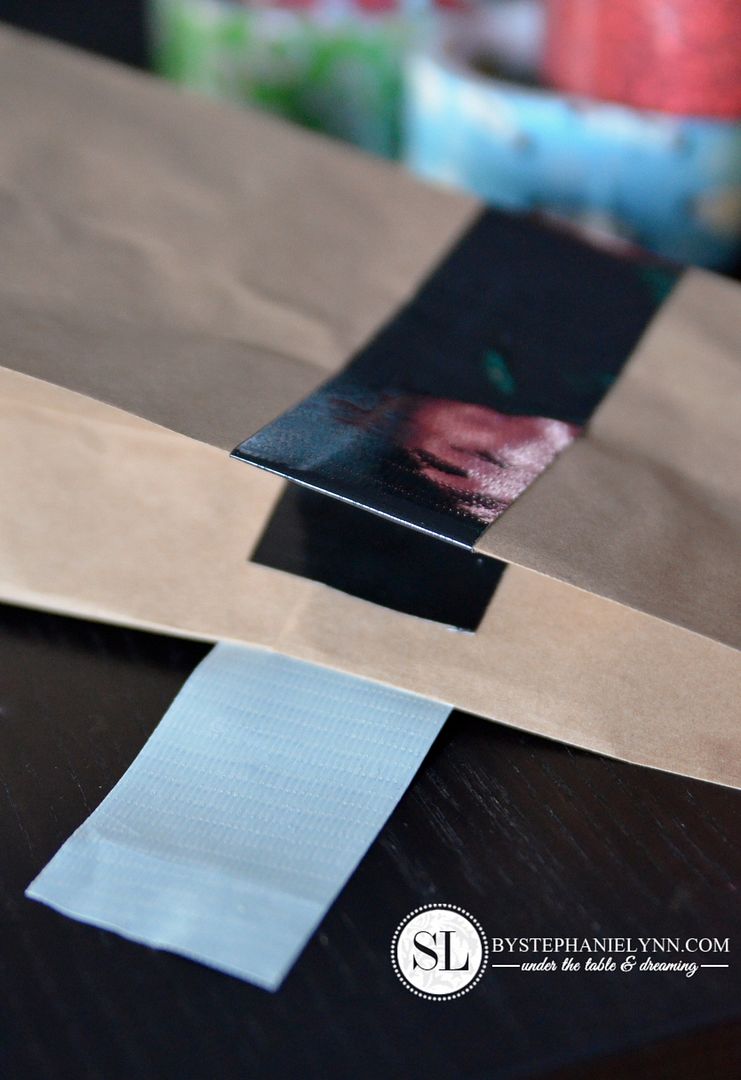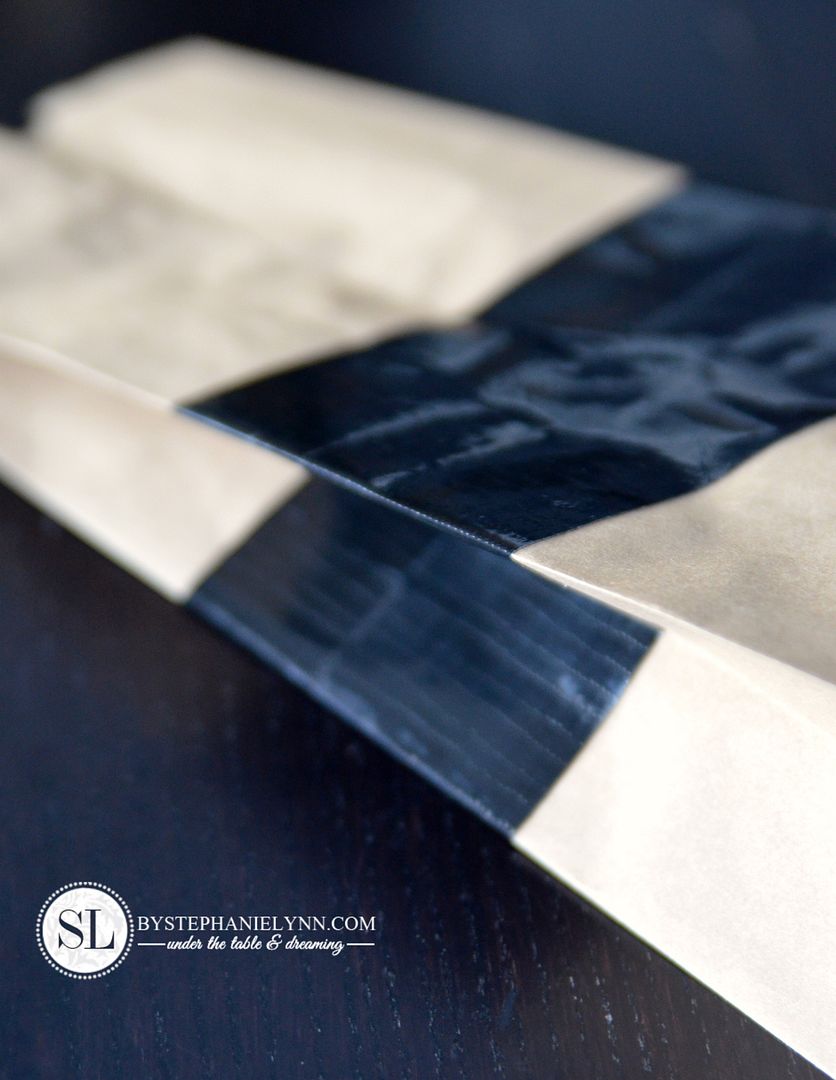 Step Six: Add the speciality tape. For these particular bags two solid color bands of black Duck Tape® were used as a base to highlight a band of the speciality tape.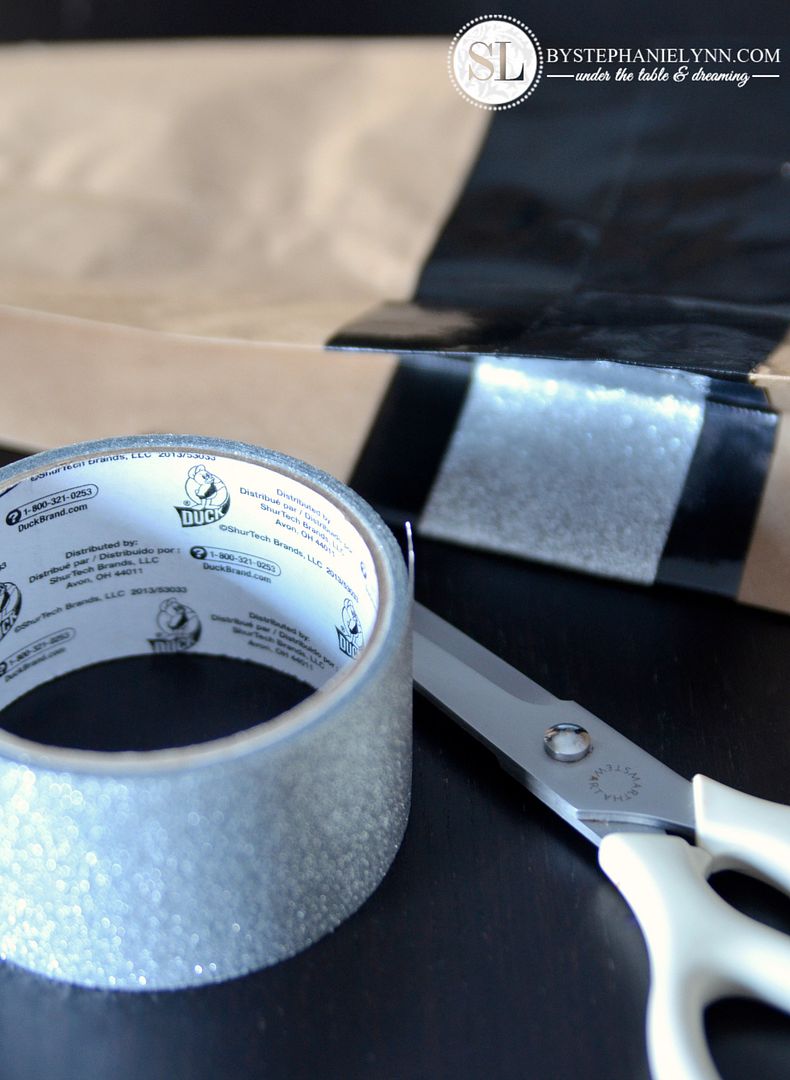 Duck Glitter® Crafting Tape in Silver (shown above) was used, as well as the Snowman and Penguin Printed Duck Tape® (shown below).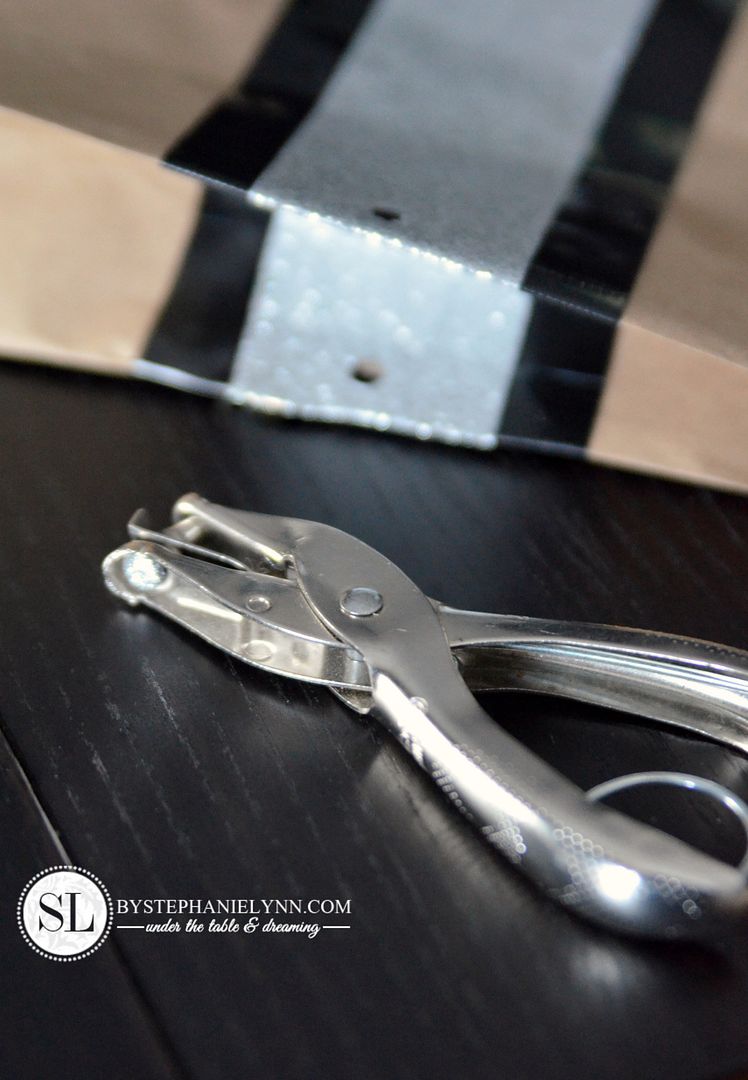 Step Seven: Using a paper hole punch, punch holes on each side of the bag.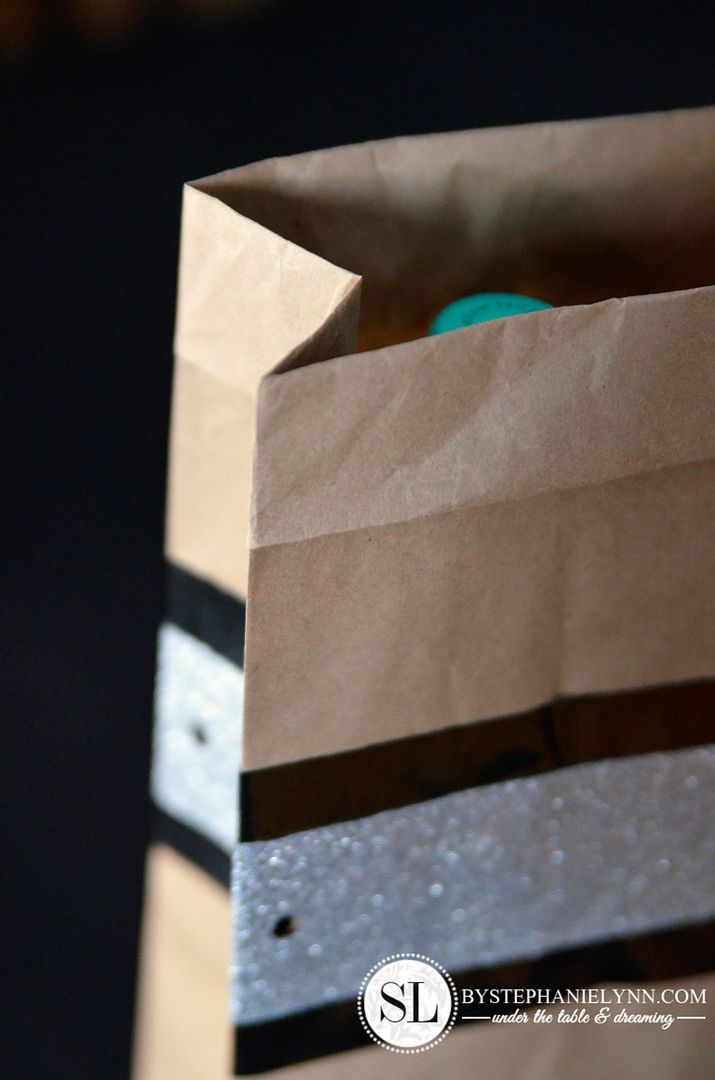 Step Eight: Fold the top of the bag down – twice, for a finished look.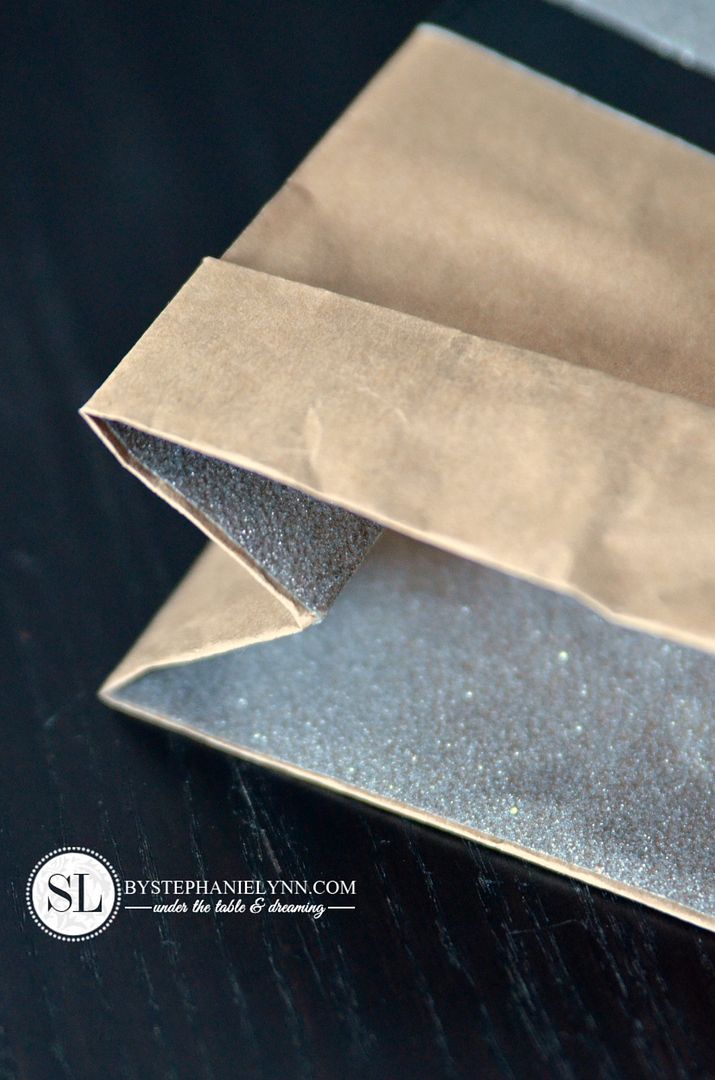 Step Nine: Line the top of the bag with more Duck Tape®. Just a strip will do – right at the top.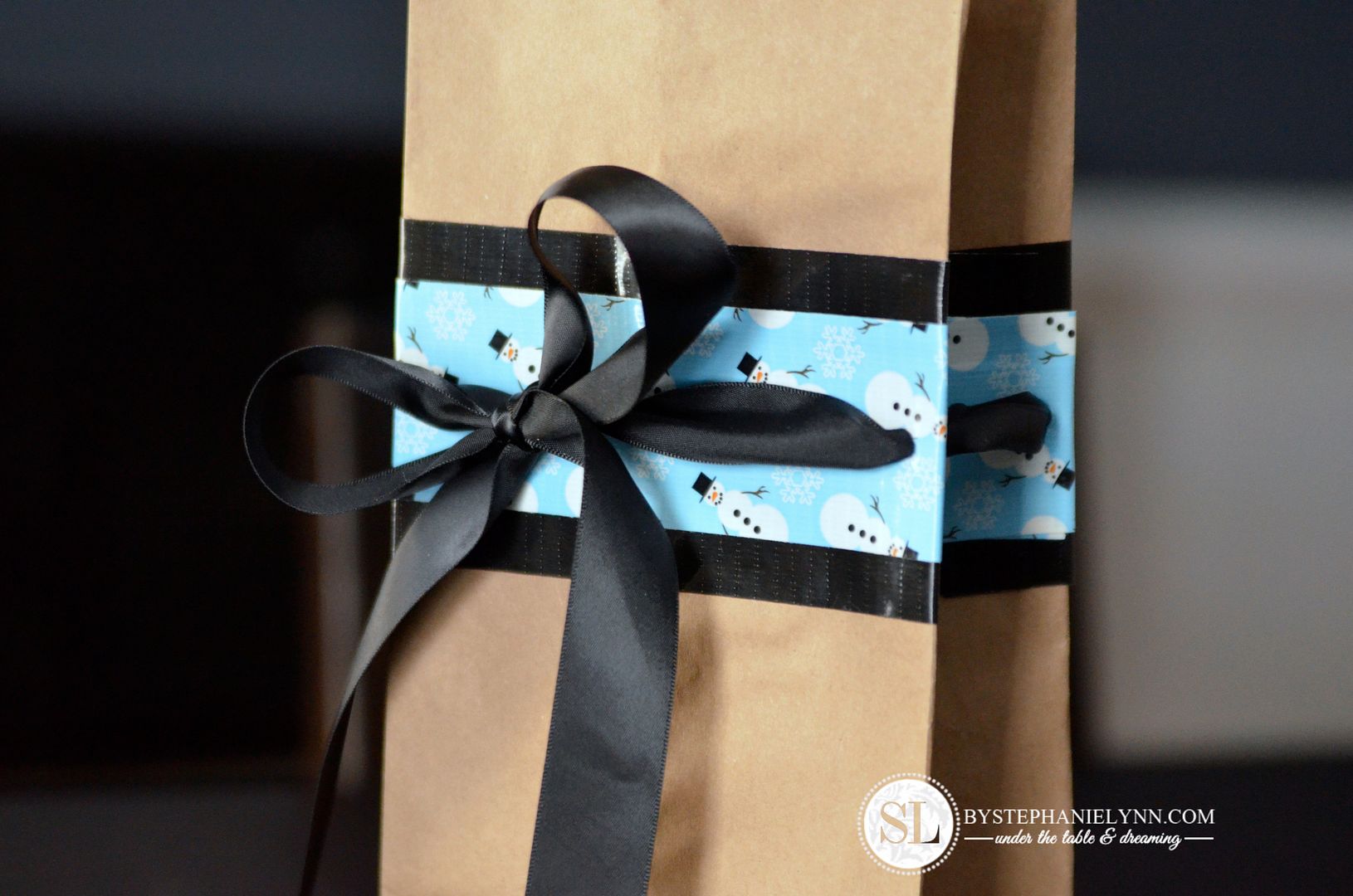 Step Ten: Finish with some ribbon – looped around the bag and through the punched holes.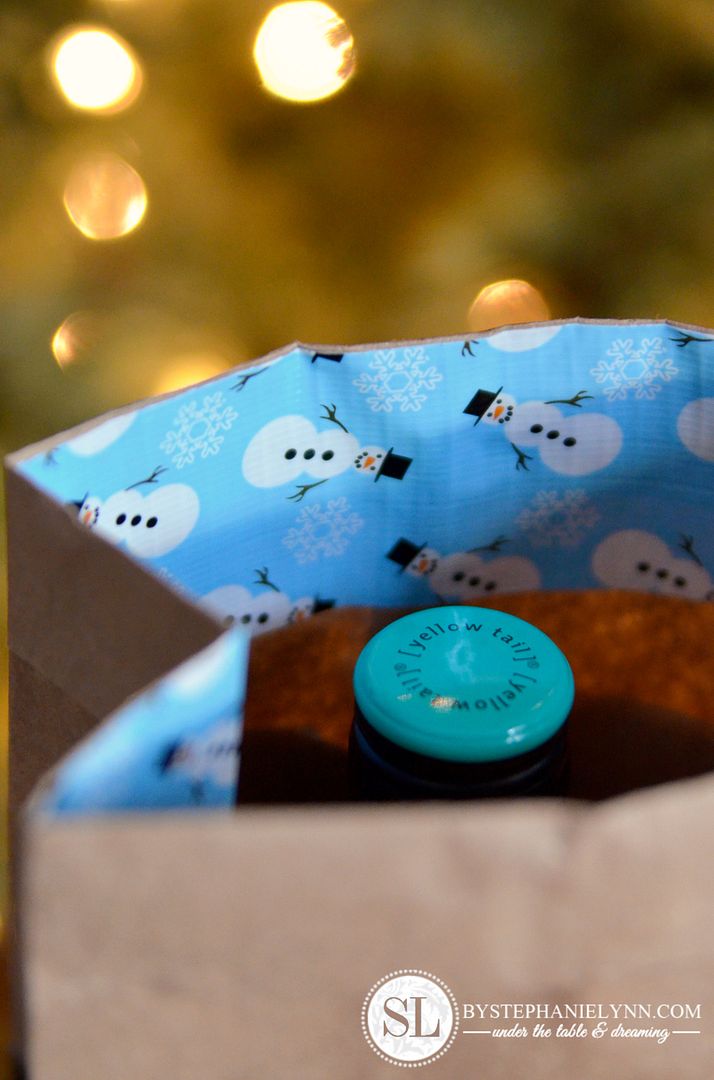 Then just tuck in your bottle.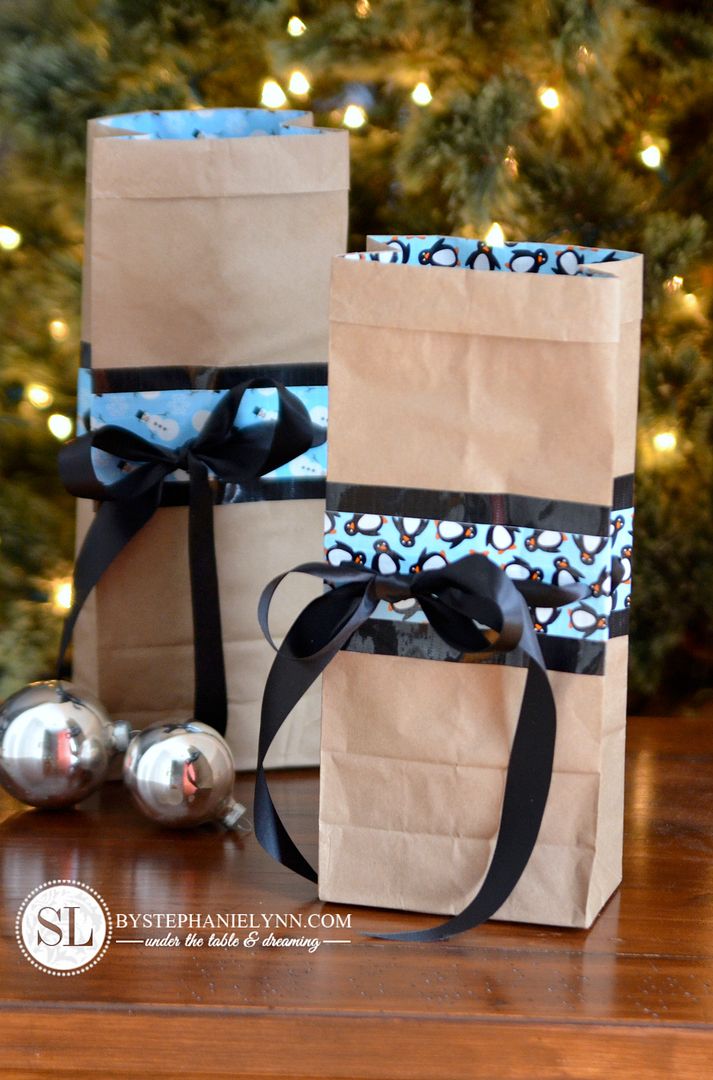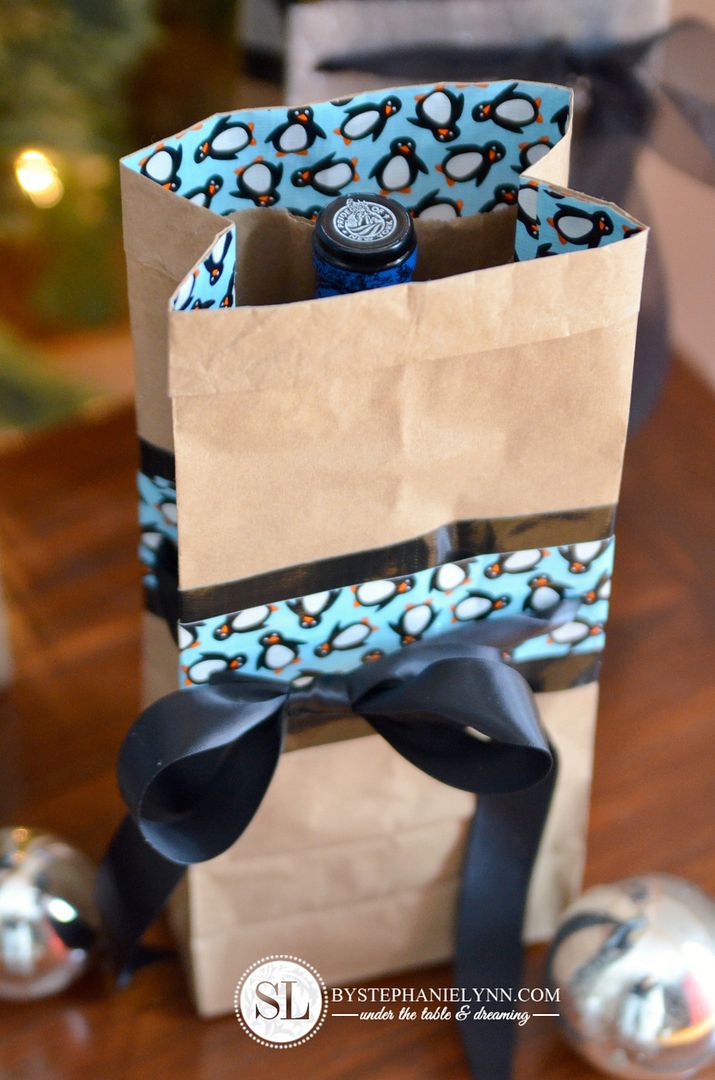 Each bag takes less than 5 minutes – plus they can be made as tall as needed – which is perfect for those wine or liquor bottles that will be tucked inside.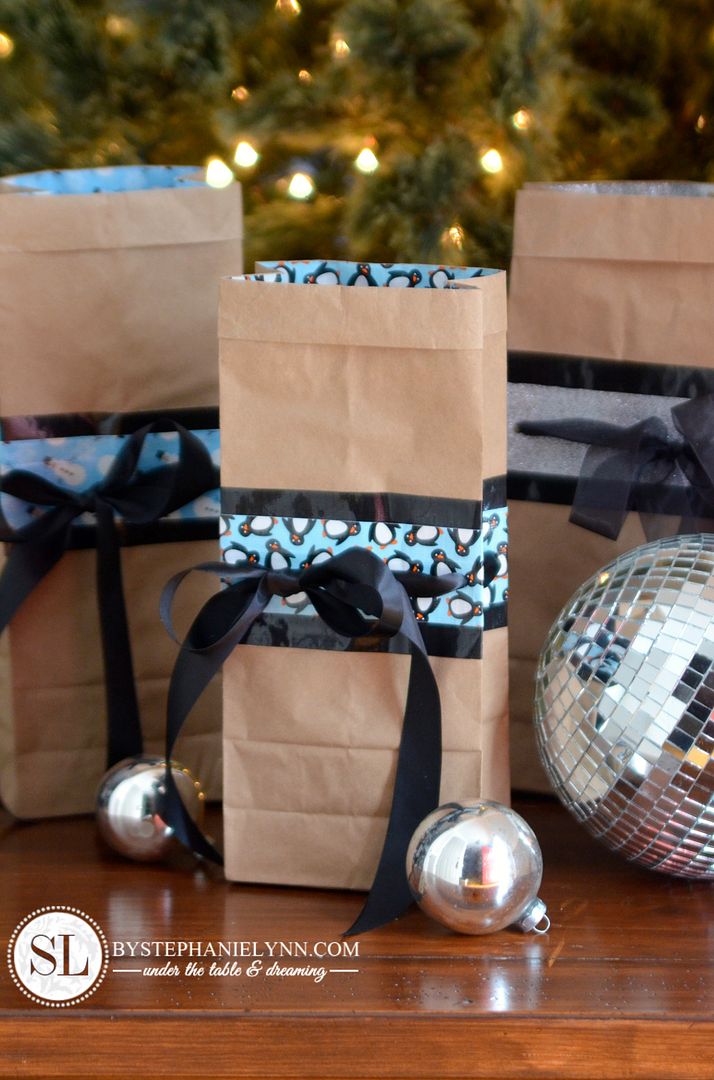 The Duck the Halls Holiday Designs make these gift bags festively fun for the season – though with the wide variety of everyday Duck Tape® prints these easy and inexpensive gift bags can be made and used year round.